Even though it's a room of basic function, the bathroom can often find a way to be one of the more stunning places in your home. Whether it's the master bathroom or guest bathroom, it can often be a perfect complement to your home.
The Wired Shopper has an awesome review you can check out.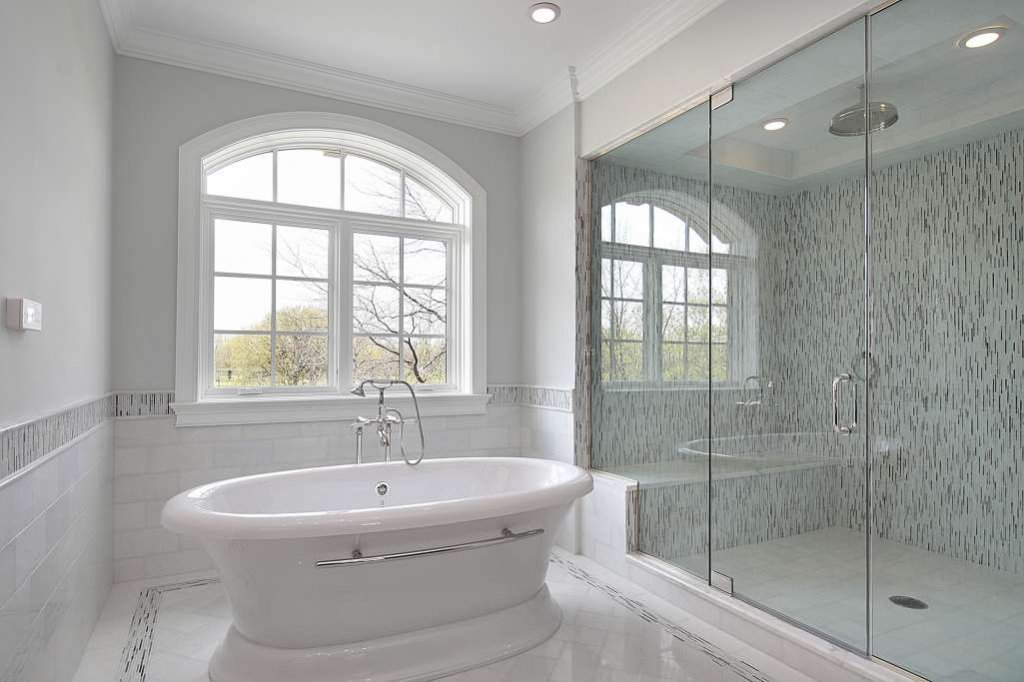 Remodeling offers plenty of new options and sometimes, those options can just be downright overwhelming. You might browse through a 100 magazines or speak with plenty of others but narrowing down your choices can be difficult.

Here, we've made a small list of some of the most basic and beautiful remodeling ideas for your bathroom.
Upgrade the Shower
Even though showers may seem as simple as using water and soap, the truth is there are tons of options to upgrade your shower these days. Besides just replacing the shower head, you can add in dual showerheads, mist sprayers, handheld showerheads, or more.

We all know how good a nice shower feels after a long day, so why not upgrade that experience? You can turn it into a small steam area as well, with sealed doors and the proper plumbing.

Combine Tile and Paint
If you've looked into remodeling your kitchen or have done so in the past, you might be familiar with this stylish trend. Plenty of people add backsplashes to their kitchen, just a small row of tiles behind the sink to protect from any kitchen debris.

While not operating as a splashback, one of the great trends is to add tiles up to a certain point along the walls and paint above the rest. It not only saves you money but looks great as well, giving you the chance to explore multiple colors.

Smart Devices
Everything else in your life has the "smart" moniker, so why not turn your bathroom into a smart bathroom? Heated floors, more energy efficient sinks, low-water use toilets, and more are just a start to making your bathroom look like something out of The Jetsons.

Not only will you be advancing your bathroom, but you'll also be saving on your energy and utility bills. Adding smart devices and remodeling your bathroom is a surefire way to increase your home's value, so why not do both at the same time?

Freshen Up
Your bathroom is likely to have more caulk and grout than any other place in the house. All those years have added plenty of dirt and grime, turning that perfect white to a nasty color that lies somewhere between brown and green.

To give your bathroom a clean, fresh look, you should go back, clean it up, and add plenty of new caulk and grout. You may be surprised how such a small activity can make all the difference with your bathroom!

Storage and Cabinet Space
Remember growing up and whenever guests were coming over, your mom would have you clean to make it look like no one ever lived there? Nothing could be on the bathroom counter so it had to be stored somewhere.

Now as an adult, you may understand that rational but you still need adequate space for any bathroom storage. One way to maximize your bathroom area is by using your under and over counter space. Install a medicine cabinet for all those small items while having plenty of drawers under the sink. This is a pretty big project and it helps to have a professional on hand!

Lighting
One of the biggest interior design trends is plenty of natural lighting throughout the house. Now, you shouldn't put a giant window in your bathroom to give the whole world a show, but you can go up when creating a window.

Adding a skylight to your bathroom is an easy way to bring in tons of natural light and it will save on your energy bill. Make your bathroom bright and lively.

Ergonomics
Not just applied to your office chair, but adding curves to your bathroom will certainly give it a more stylish look. One area to accentuate those curves is through your shower. Instead of going with a square shaped tub, find one that curves to give it a new look.

You can also add curves to the bathroom wall or sink to bring it all together. It will definitely make your bathroom feel sleek and cool whenever you walk in.