Opening a daycare center is a great and profitable business idea. Most parents are ready to pay a large sum of money to ensure their kids are safe and well-taken care of when they are at work. Additionally, this job has its emotional advantages as well. Spending time with kids and watching them grow and learn new skills will give you a sense of fulfillment. Since this is a business of taking care of children, you should have the necessary experience and equipment in order to be able to do your job the right way.
The fact is, taking care of kids isn't easy especially if there are dozens of them. Having the necessary supplies won't only make your job easier but will also make parents feel safe to leave their children in your care. Keep reading for useful items that you should invest in to make your daycare center more appealing.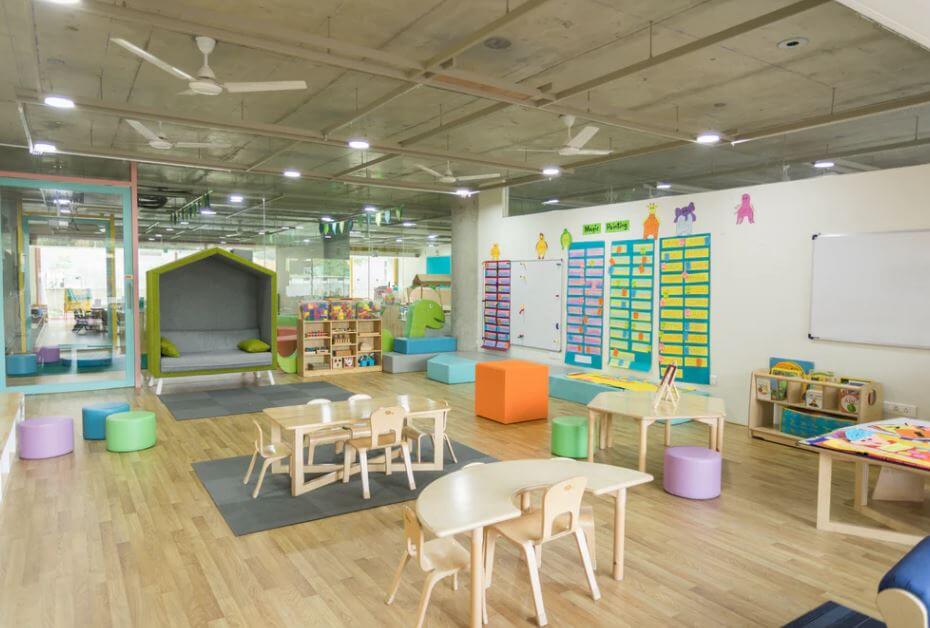 Safety Supplies and First Aid Kits
As mentioned before, it is important that parents feel safe leaving their children in your care. For this reason, you must invest in first aid kits and safety supplies like smoke detectors, fire extinguishers, and safety mirrors. It is essential that you keep a first aid kit in each room to ensure that kids get immediate help in case of injuries. You should also have child-proof cabinets, doorknobs, and locks.
Gear for Babies
If your daycare center is going to accommodate babies then you should opt for baby equipment to be able to care for kids in this sensitive age. Cribs, strollers, changing tables, and baby food are some of the important nursery investments that you should consider for your new business. You should make sure that the cribs are safe, and place them in a quiet room in the nursery so the babies can have a good sleep.
Furniture
Since you are in the business of taking care of children then you should invest in the appropriate furniture to be able to care for their different needs. You will need different sized furniture for children of various ages. For example, you will need feeding chairs for toddlers and small tables and chairs for older children. You should also buy bookshelves, toy shelves, and closets for children's clothes and other equipment.
Toys
Children love toys and love to be entertained. Opt for toys that don't only provide entertainment but can also be educational and help develop their skills. Additionally, invest in toys for various age groups to appeal to kids of different ages. You should also add toys that encourage physical and mental activities like balls, climbing toys, games, and puzzles. If your nursery has an outdoor area, then you should create a small playground by adding slides, swings, sandboxes, and riding toys.
Kitchen and Food Supplies
Normally, you will have to provide the children with snacks and one or two meals. It is essential that the food you provide them is fresh, healthy, and full of nutrition. Your kitchen should include a fridge, storage, and cooking utensils. For eating, you should opt for spoons, knives, plates, forks, and cups. It is preferable to choose utensils that are made of paper.
Cleaning Supplies
Hygiene is an important factor in any daycare center, and now more than ever it has become crucial and even a matter of life and death. For this reason, you should make sure to never run out of cleaning supplies. The problem with kids is that they are covered in germs so they can spread diseases easily. So in order to avoid any infections, invest in hand sanitizers, disinfectants, towels, soaps, and cleaning cloths.
Nursery Technology
Technology has become a huge part of our lives. It has become a necessity in every classroom and nursery as well. You should incorporate various smart devices into children's education and development. Additionally, these devices can make the teachers' jobs much easier like keeping track of attendance, pick-ups, drop-offs, and updating the parents with their kids' progress. Opt for devices like computers, tablets, cellphones, printers, and apps and software that concern childcare and development.
Running a daycare center can be a very fulfilling job if done right, and it can be a great source of income as well. Taking care of children requires a lot of responsibility, and you need your nursery to reflect that you are up for the job so you can gain the parents' trust. You should opt for supplies and equipment that provide safety, hygiene, entertainment, education, and comfort. When the parents see how well their children are being taken care of, they will recommend your business to others which is how it will become a success.