College is the best time to enjoy parties, hang out with friends, and (maybe) learn something new, right?
Well, not exactly. Of course, you can spend your student years just living in the moment. But you can also use that time to get a head start on your life goals. And having your own accommodation should be one of those.
How so? For some, it's the dream: having your own home – and being able to do whatever you want with the place. For others, it's purely practical: real estate is a good long-term investment. Plus, mortgage payments help you build equity while paying rent doesn't.
Convinced? Great! Now, you probably have no idea how to approach this task. Don't worry: here are 6 things you should do to manage to buy your own home before the graduation ceremony.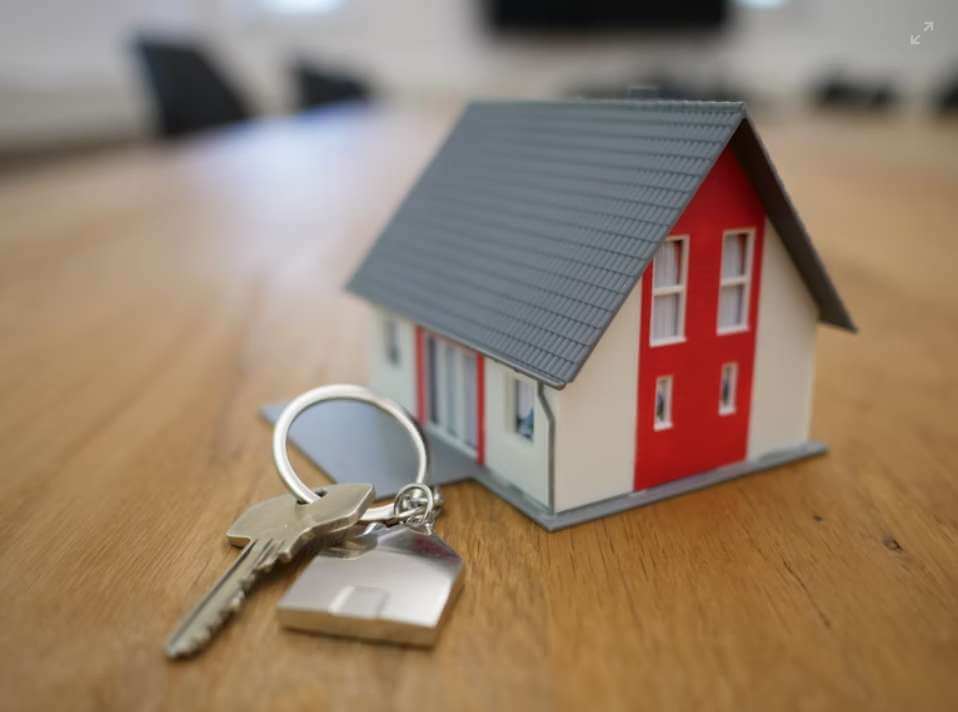 Prepare to Take Your Time
First of all, once you're done reading this, you need to draw up a plan. And it has to be a long-term one. Depending on your current financial situation, it might take you several years to close a deal on your own house or apartment.
So, you'll need to prioritize earning money for starters. That can mean you'll have to hire professional argumentative essay writer at EssayPro to help you deal with the studies. Then, while your essay is being taken care of, you can focus on making money or preparing mortgage paperwork.
Executing this plan will take time, too. You might need to find a good high-paying part-time job or take up more hours, in your current one.
Review Your Current Financial Situation
Here are 3 things you need to check to understand where you are right now, finances-wise:
Debt. Do you have any loans? Think about the student loans, any credit card debt, etc. Calculate your debt-to-income (DTI) ratio, too – lenders will take it into account. (It should be under 36%.)
Savings. Do you already have any savings stashed up? Do you receive any interest?
Credit score. You'll want to have it above 720. The higher it is, the lower your interest rate is going to be. You can check your current credit score using services like Credit Karma.
Improve It If Necessary
There are 3 major ways you can go about improving your financial situation.
Save Up for a Down Payment
If you go to a bank for a mortgage loan, the down payment typically amounts to 20% of the full property cost. You can find options with a lower down payment requirement, of course. But, remember the more you pay as the down payment, the less you'll have to pay in interest down the road.
Here are some tips for saving up as efficiently as possible:
Live below your means. Yes, it's not going to be a lot of fun, but cutting your costs is the necessary evil of saving up.
Open a high-yield savings account. If you don't have one, do it now: it's the safest way to grow your wealth.
Automate your savings. This way, you won't be tempted to spend it on something unnecessary.
Pay Off Consumer Debt
Let's get one thing straight: having a student loan doesn't automatically mean you should forget about your own home. It doesn't mean your mortgage application will be denied, either.
However, make sure you can handle paying off both of the loans. And look into refinancing and restructuring options for the student loan.
What you need to get rid of is consumer debt. This is your credit card debt, as well as any other loans you took for buying a smartphone, a home appliance, etc.
Build Your Credit Score
You may have to deal with two scenarios: you have no credit history, or you have it, but your score still isn't ideal.
If you don't have any credit history whatsoever, here are some things you can do to fix this:
Open a credit card in your name and use it responsibly;
Take a small installment loan and pay it off diligently;
Ask someone with a good credit score to add you as an authorized user on their credit card.
If you need to get a higher credit score than you have now, you can:
Make all of your monthly payments on time. This can include loan payments as well as rent, utilities, etc.;
Reduce your debt-to-income ratio. You can do it by either finding a way to earn more or paying off your debt;
Improve your credit utilization. This is the ratio between the credit money available to you and how much of it you use. You should keep it under 30%. If you increase your limit, it'll help your case as well.
Browse Your Mortgage Options
There are two broad categories of mortgages you can apply for:
Conventional. These are your typical mortgage loans issued by a private lender – a bank.
Unconventional. When a loan from a bank isn't an option, the government steps in to provide an opportunity to finance acquiring your own property.
Conventional mortgages come in two flavors:
Fixed-rate. Your interest rate remains the same. You'll have to pay off your interest first before starting to cover the principal, but your monthly payments will stay the same.
Adjustable-rate. Your interest rate will be reviewed regularly and increased or decreased based on the market trends.
Adjustable-rate mortgages are the riskier ones. So, try to avoid them – opt for the fixed-rate ones instead.
Unconventional loans are financed by federal programs and are aimed at first-time home buyers. They come with a lower down payment and credit score requirement than conventional ones.
Here are your options when it comes to unconventional loans:
Federal Housing Administration (FHA);
U.S. Department of Agriculture (USDA);
U.S. Department of Veterans Affairs (VA) – for former and current military personnel only.
Consider Finding a Co-Signer
In case your income isn't high enough even for an unconventional loan, there's still one thing to do to qualify for it: find a co-signer. This person will sign off on the mortgage application with you and be liable if you fail to pay in time.
Since being a co-signer means taking up a lot of responsibility (and liability), someone from your family is the most likely to help you out. They also have to have a good credit score themselves.
Get Pre-Approved
This is how you can see how much you can borrow from a certain lender. You don't have to have a particular property in mind when you apply for pre-approval.
What you will need is to have your credit score and financial situation at their best. The lender will look at them and determine what loans you can qualify for and how much you can borrow.
Don't stop with one lender, though! Get your pre-approval at multiple lenders and see which one has the best offer on the table.
Final Piece of Advice: Start Small
The first property you buy doesn't have to be the one you'll be living in your whole life. So, if you don't plan to start a family, why bother with buying a three-bedroom house right now? And why pay attention to schools in the neighborhood if you're not going to have kids for now?
So, here's the final piece of advice: start small. Don't look for a forever home just yet. This way, you won't overpay for the space or other perks you won't even need in the next decade. If you concentrate on this goal, you will achieve it.