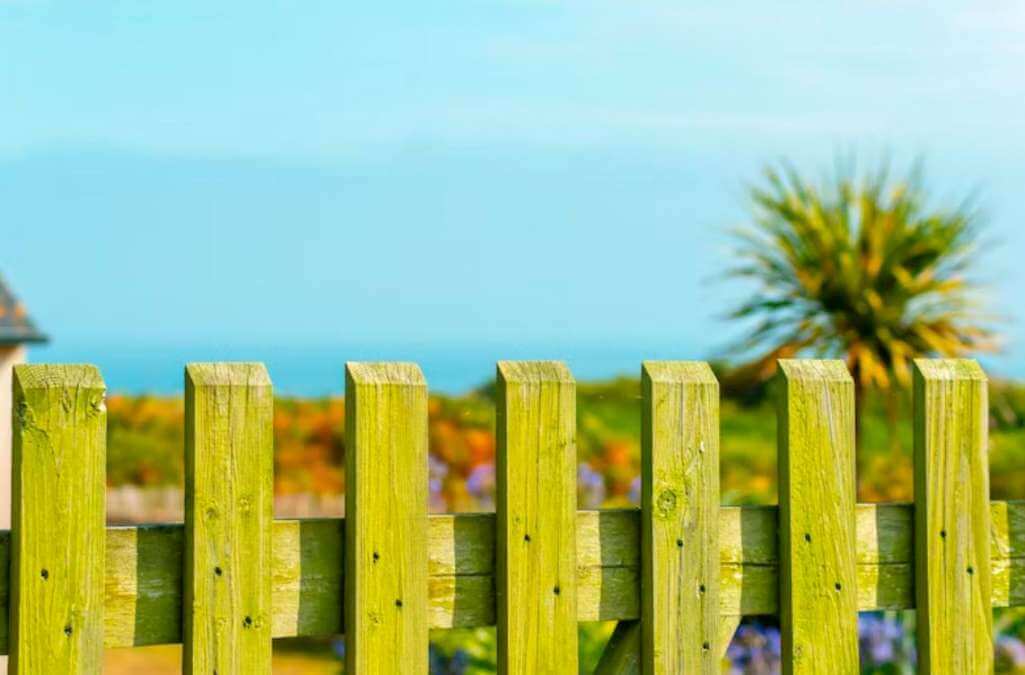 If you're looking for a way to add some privacy and security to your home, while also adding some modern style, then a fence is a great option. But with so many different fencing materials and styles available, it can be hard to know where to start. Here are six modern fencing options that will transform your outdoor space:
Colorbond Fencing
Colorbond fencing is a type of fencing made from steel that has been pre-painted with a variety of colours. It's a popular choice for both residential and commercial properties because it is durable, low maintenance and looks great. Colorbond fencing comes in a range of different styles to suit any home, and can even be customised to match your specific needs. Get a Colorbond fencing price estimate today if it's something you're interested in for your home! In sum, if you're looking for a fence that will last for years and add value to your property, then Colorbond fencing is definitely worth considering.
Wrought Iron Fences
Wrought iron fences are a classic choice for both security and style. Wrought iron fences are known for their durability to withstand bad weather and pests. They also have a very elegant look that can enhance the curb appeal of your home. Wrought iron fences can last for decades with proper care, and add a touch of class to any home. Many people choose wrought iron fences for the added security they provide. Iron is a very strong material that is difficult to break through, making it an excellent choice for a fence. Wrought iron fences can also be customized to fit your specific needs and taste. You can choose from a variety of designs, colors, and finishes to create the perfect look for your home.
Aluminium Fences
There are many benefits to aluminium fences that make them a great choice for many homeowners. First, aluminium is a very strong metal, so your fence will be sure to last for many years. Additionally, aluminium is resistant to rust and corrosion, so it will look great for years to come with minimal maintenance. Finally, aluminium fences are typically much more affordable than other types of fencing materials like wood or vinyl. Similarly, aluminium fences are a good alternative to wrought iron if you're looking for something that's lighter-weight and easier to install. 
Wooden Fences
A wooden fence is a classic choice for any home to give it a warm and inviting feel. Wood is strong and sturdy, making it ideal for fencing in a yard or property. It is also relatively easy to maintain, requiring only periodic staining or painting to keep it looking its best. Additionally, wood is a natural material that blends in well with most landscapes. Another advantage of wood fencing is that it can be customized to suit the individual style of any home. There are a variety of different woods to choose from, as well as a variety of stains and paints that can be used to create the perfect look. With so many options available, it is easy to find a fence that perfectly complements the existing architecture and design of your home.
Chain Link Fences
Chain link fences are a good option if you're looking for something that's affordable and easy to install. Chain link fences are a type of fence made from steel wire that is woven into a mesh. These fences are typically used in commercial and industrial settings, but can also be used in residential applications for those of you who are interested in these fence types for your home. Chain link fences come in a variety of heights and can be installed on almost any type of terrain. They're also low-maintenance, so you won't have to spend a lot of time keeping them looking good.
Bamboo Fences
Bamboo fences offer a unique and stylish look for your home while providing several benefits. For example, bamboo is a sustainable resource, so you can feel good about using it as your fence. Additionally, bamboo is naturally resistant to pests and rot, so you won't have to worry about maintenance or repairs. Ultimately, if you're looking for an attractive, eco-friendly and functional fencing option for your home, consider bamboo!
Get Your Dream Fence
As you can see, there are a variety of fence types available to homeowners, each with its own set of benefits. If you're looking for a strong and durable fence, iron or aluminium are good choices. For something more low maintenance, Colorbond fencing may be the way to go. And if you're looking for a classic look, wooden fencing is always a popular choice. Whatever your needs, there's a fence type that's right for you. Just remember, no matter what type of fence you choose, make sure it's installed by a professional adequately so that it will last.