Are you bored with the look of your home? Are you looking for a way to give it an entirely new feel without spending a lot of money? If so, then you need to try out some décor ideas! Décor can be a great way to change the look and feel of your home without having to do any major renovations. In this blog post, we will discuss six different décor ideas that will give your home a fresh new look!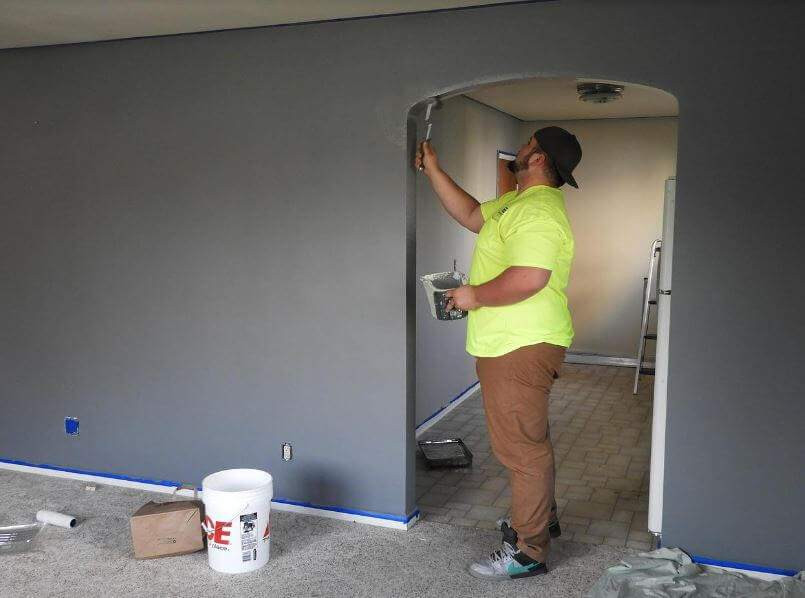 Install Mirrors 
Mirrors are a great way to make a space feel larger and more open. For instance, if you want to decorate your bedroom, then you can install a large mirror on one of the walls. This will make the room look bigger and brighter. You can also use mirrors to create the illusion of more windows in a room. You can also install mirrors on the wardrobe in your bedroom. There is no single superior blueprint for designing a bedroom because what's best for us differs from every perspective as seen at megafurniture.sg website. Also, the number of mirrors in a room depends on the size of the room and how you want it to look. 
Paint the Walls 
This is probably the most obvious way to change the look of your home. You can either paint all of the walls in a new color or you can just paint one accent wall. If you want to make a bold statement, then you can paint an entire room in a bright color like red or yellow. Or if you want something more subtle, then you can go with a neutral color like beige or gray. Painting the walls is a relatively inexpensive way to change the look of your home.
Change the Curtains 
Another quick and easy way to change the look of your home is to change the curtains. If you have plain, boring curtains, then swapping them out for something new can make a big difference. You can either buy new curtains or you can make your own. If you want to save money, then you can look for discounts on curtains at stores like IKEA. For instance, you can often find curtains on sale for 50% off.
Change the Lighting 
Changing the lighting in your home is another great way to change the overall look and feel. You can install new light fixtures, use different types of light bulbs, or even just change the position of your furniture to make the most of the natural light in your home. Some light bulbs that you may use are LED lights, which can change the ambiance of a room. Another type of lighting that you may want to consider is track lighting. This type of lighting is great for creating a focal point in a room. 
Add Greenery 
Adding some greenery to your home is a great way to give it a fresh and inviting look. You can buy plants from a nursery or you can grow your own. If you don't have a green thumb, then you can buy fake plants that look real. You can also put vases of flowers around your home to add a splash of color. 
Some plants that can look great in your home are bonsai trees, spider plants, and peace lilies. Bonsai trees are a type of plant that can be trained to grow in a certain shape. Spider plants are easy to care for and they produce babies that you can propagate. Peace lilies are a type of plant that flowers and can purify the air in your home. When choosing plants, it is important to consider the amount of sunlight that they need. 
Additionally, you should make sure that you have the proper pots and soil for the plants that you choose. Furthermore, you should water your plants on a regular basis. Last but not least, do not forget to pick a plant that matches your personality. For instance, if you are a calm person, then you may want to choose a plant like a peace lily.
Rearrange the Furniture 
If you're tired of the way your home looks, then try rearranging the furniture. This is a quick and easy way to change the look of any room. You can move the furniture around to create a new layout or you can even just switch out a few pieces of furniture for different ones.
These are just a few ideas that you can use to change the look of your home. By making a few simple changes, you can give your home an entirely new look. So, what are you waiting for? Get started today!