In an ideal world, every homeowner wants to have an interior designer create a home that is comfortable, beautiful, and luxurious. Unfortunately, for many hiring a professional to do this can be a bit expensive, so people are kind of forced to rely on other ways to make their living space feel regal.
The good news is there are plenty of adjustments and strategic home styling techniques you can try out to decorate your interior and give it a high-end look without breaking your budget. From adding eye-catching accessories to installing new lighting fixtures, here is a brief list of five wonderful ways to help you achieve a luxurious aesthetic in every part of your home.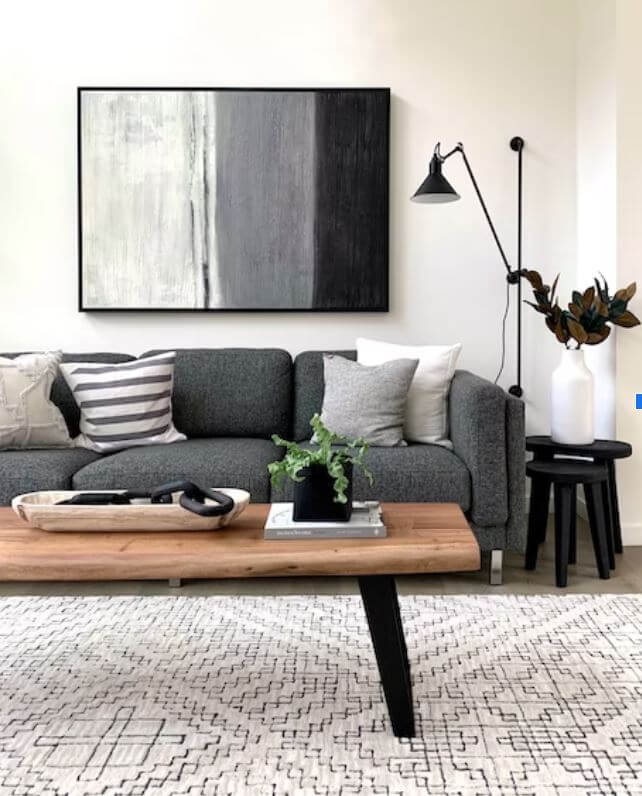 Decorate with rugs
One of the most important rules of thumb in interior design is that no home can be complete without decorative ornaments. This includes all kinds of accessories such as colorful and patterned pillows, mini sculptures, artwork pieces, and rugs.
For example, if your floors are bare, then adding rugs is an excellent way to add a lavish look to your interior. There is a wide range of luxury area rugs made of silk or wool, both of which will feel good on your feet and impress your guests. You can add the rug in the living room where most of the entertaining is happening, or in the hallway to add that wow factor you are looking for.
Upholster furniture pieces
Buying furniture can be expensive and time-consuming, but upholstering a few pieces is a great way to bring a luxe feel to your decor. Whether you have a vintage armchair, an ottoman, or a footstool, upholstering allows you to change your furniture and your home's overall style without actually changing anything.
For example, upholstering your furniture pieces in a bold color is an excellent way to add an expensive touch to your decor, especially if the color palette is neutral. This way the item will stand out in the space and become the focal point in the room. For an ultra-luxe look, go with velvet upholstery.
Use neutral hues
Using neutral hues can also help transform the overall appearance of your home and make it look more regal. Whether it is white, beige, black, or gray, these hues can serve as a canvas, giving you the freedom to experiment with other textiles and decorative ornaments in more vivid colors.
Besides this, the use of brighter hues can also give your home a more open, clean, and breezy look, which is another main characteristic of any luxurious home.
On the other hand, if you are looking to achieve a more streamlined appearance, then darker shades such as black or dark gray are great options.
Install sleek lighting fixtures
Lighting is one of the most important aspects of any home as it illuminates the space and also helps give the interior a more lavish look. Depending on your style and preferences, there are many types of luxurious lighting fixtures you can consider installing to transform the appearance of your decor.
For example, a chandelier is a great option for living room and dining room areas where you are looking to add a visual impact to the space.
Another lighting fixture you can consider installing is wall sconces. These are examples of ambient lighting which can give a more elegant appeal to your home.
Add wall decorations
Adding wall decorations is another great way to make your home look more luxurious. Whether it is a fine piece of artwork, a wall mirror, or another wall hanging, decorating the walls helps deliver a focal point, finish the space and add texture and dynamic.
For example, canvas prints are a great wall art decoration that screams elegance, sophistication, and luxury. You can find them in many sizes and colors, with an image that can portray your personality and match your interior design. You can hang it above the living room sofa or the dining room credenza to make a visual statement.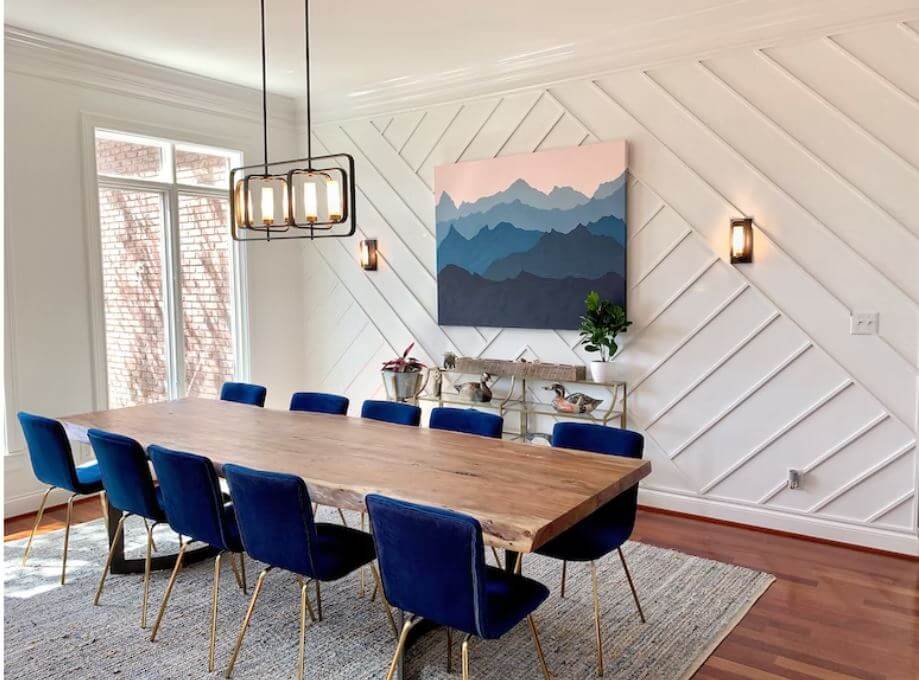 Photo by Carrie Hays from Unsplash
Final thoughts
It is almost every homeowner's dream to have a luxurious home. The good news is you can give your interior an instant lavish touch without having to spend a fortune on expensive furniture pieces and accessories. From adding statement lighting fixtures to decorating with rugs and wall decorations, refer to our post as a reference and borrow some of our ideas to give your decor a high-end look.