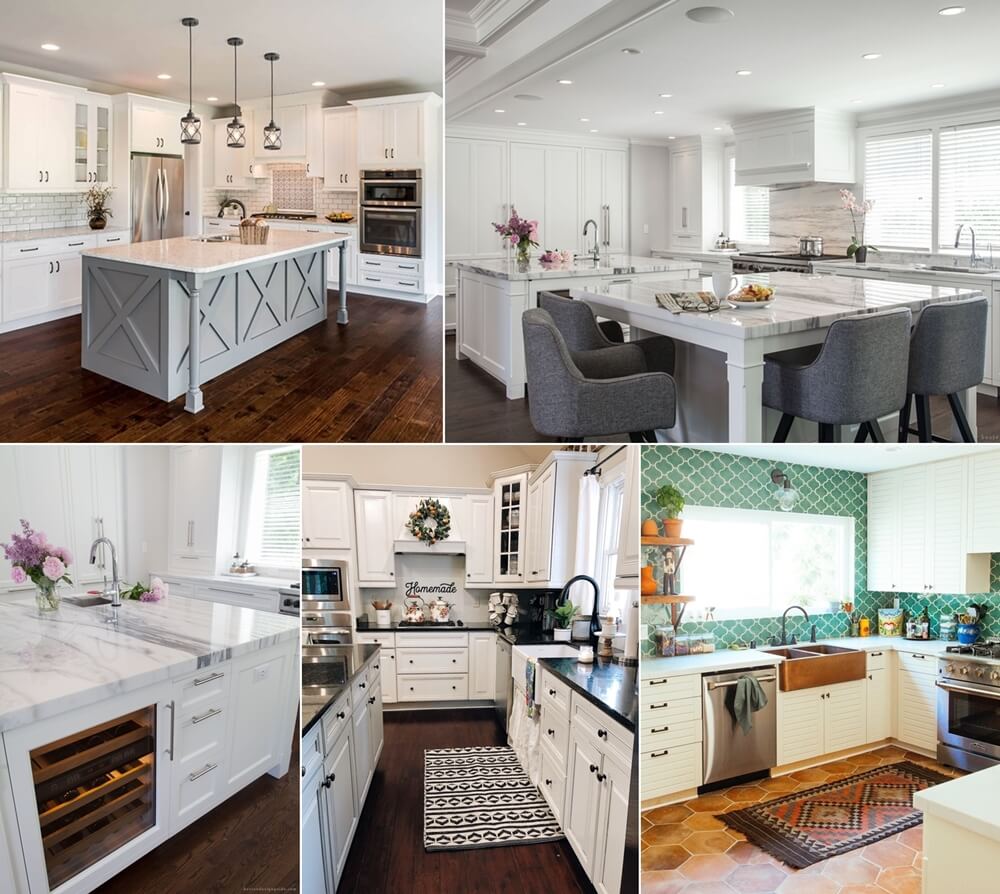 White looks elegant but let's admit it. It can look too bland if not handled in a creative way. If your kitchen has white cabinets and you also think it lacks some life, then here are some inspirational ideas.
1. Add Colored Porcelain Tiles to the Wall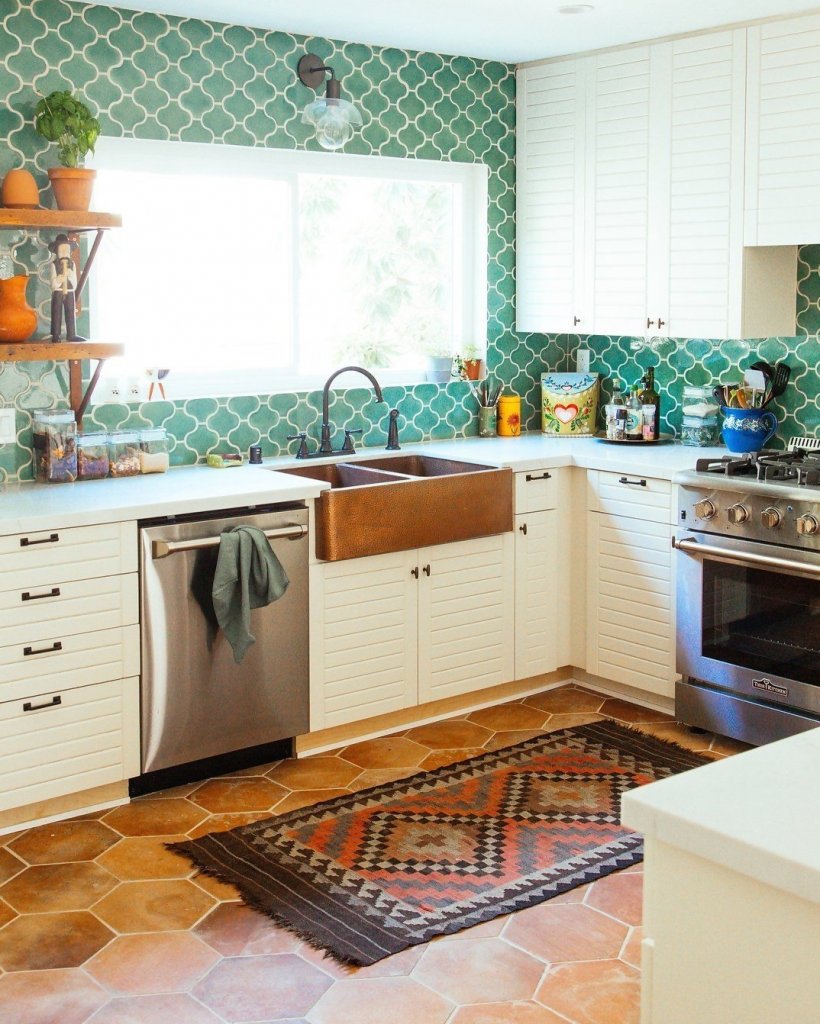 By adding color to the wall or backsplash through tiles, your white cabinets will join in and make the wall look even more gorgeous.
2. Cover The Floor in Wood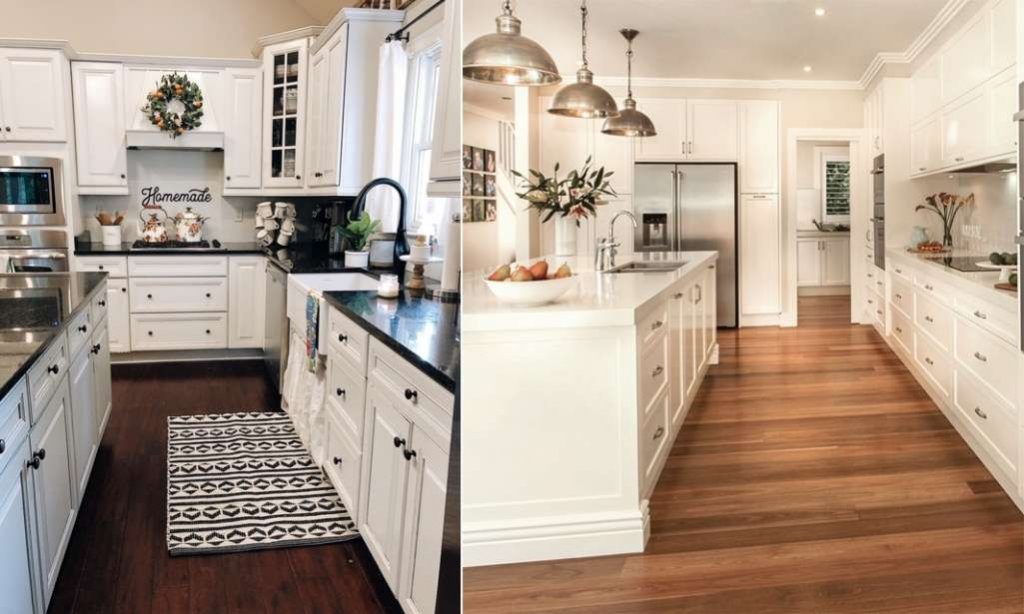 If you don't want to give up on an all-white look, then add some warmth with a dark wooden floor.
3. Tackle The Monotony with a Colored Island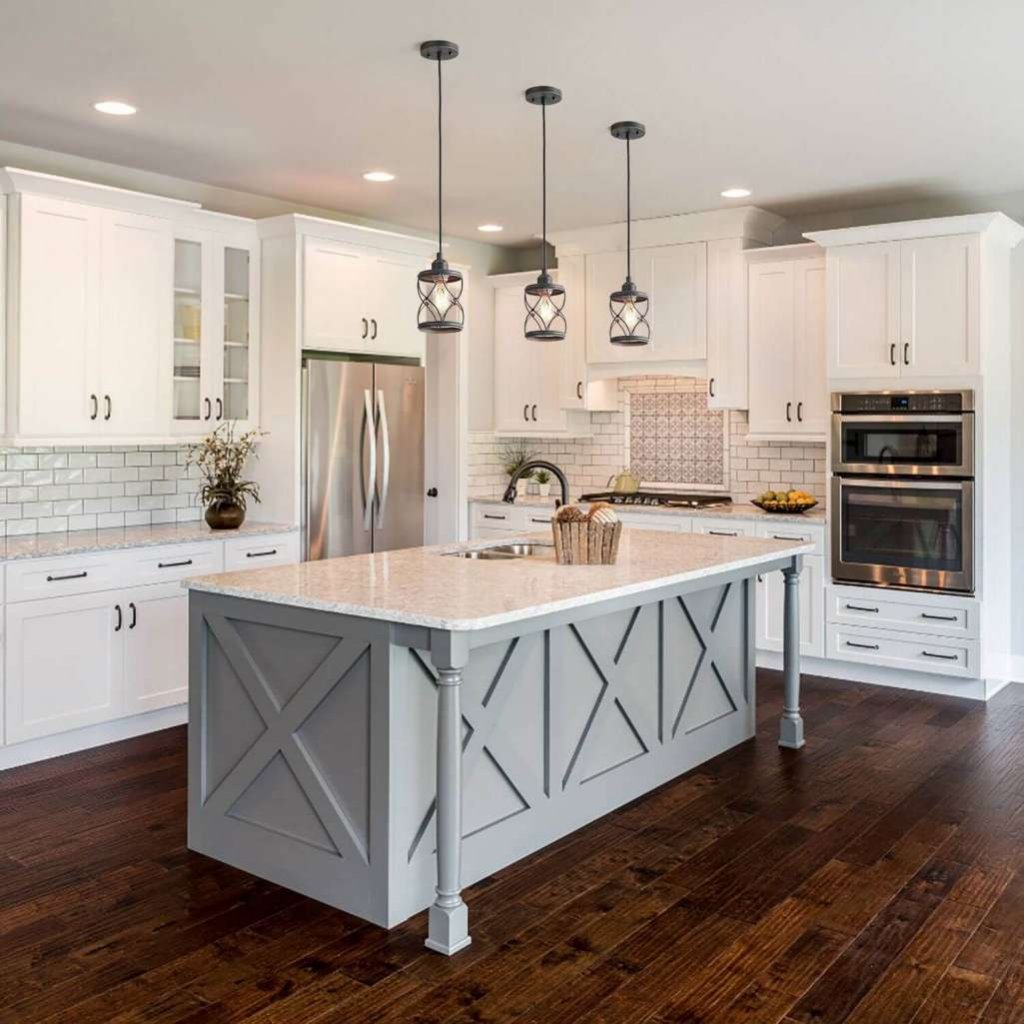 You have chosen your cabinets already, and now thinking about the island? Well, if you don't want to go overboard with white, you can opt for a painted island.
4. Install Marble Countertops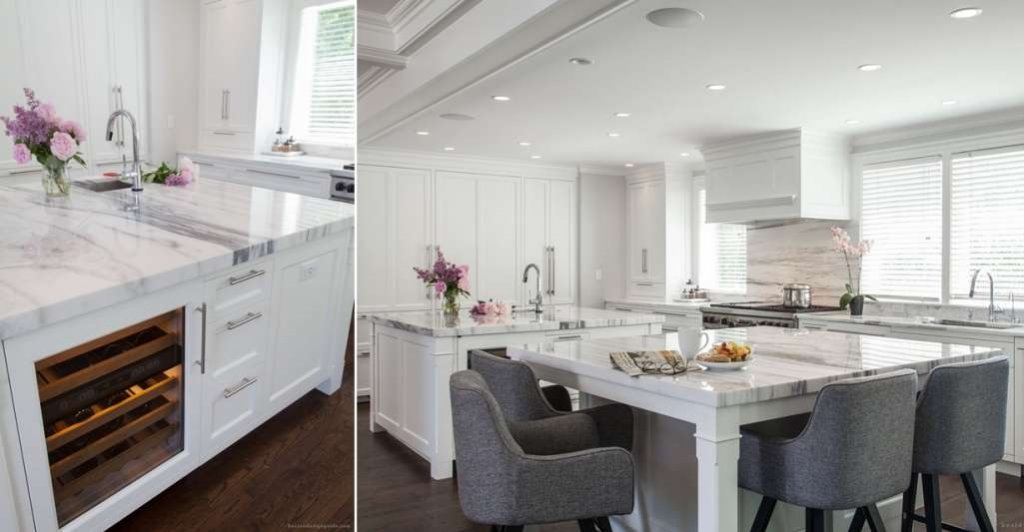 The veining of gray in marble will take eyes off the white for some moments. And did we mention? Nothing looks more classy with white other than marble.
5. Go for an Exposed Brick Backsplash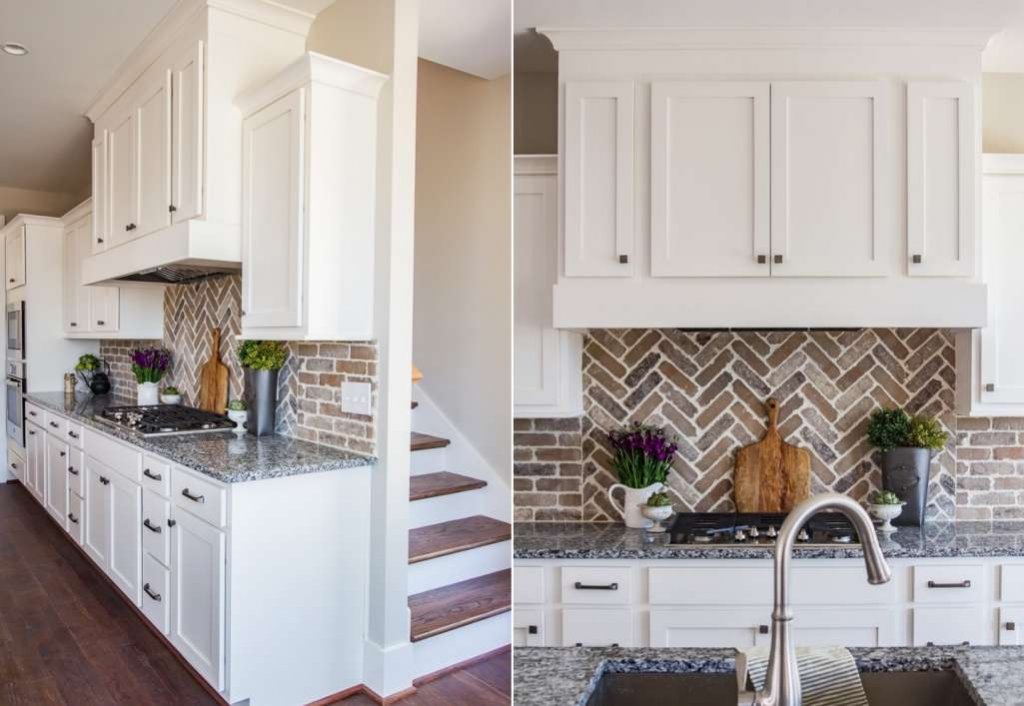 While exposed brick is usually paired with dark cabinets, a brick backsplash looks equally good with white cabinets.