Whether you are carrying out a renovation or you are completely replacing the entire wall in your living room, wall tiles have a way of bringing out a breathtaking and sensational look. With the tiles well installed, be it on one wall or in just a section of your living room wall, they will still work their magic.
However, you should be extremely careful when selecting tiles for your living room.  Choosing wall tiles is not an easy task and it can be quite challenging to settle on the most ideal wall times. Before settling on the wall tiles to use, here are tips that will guide you in making the correct choice.
Check Your Budget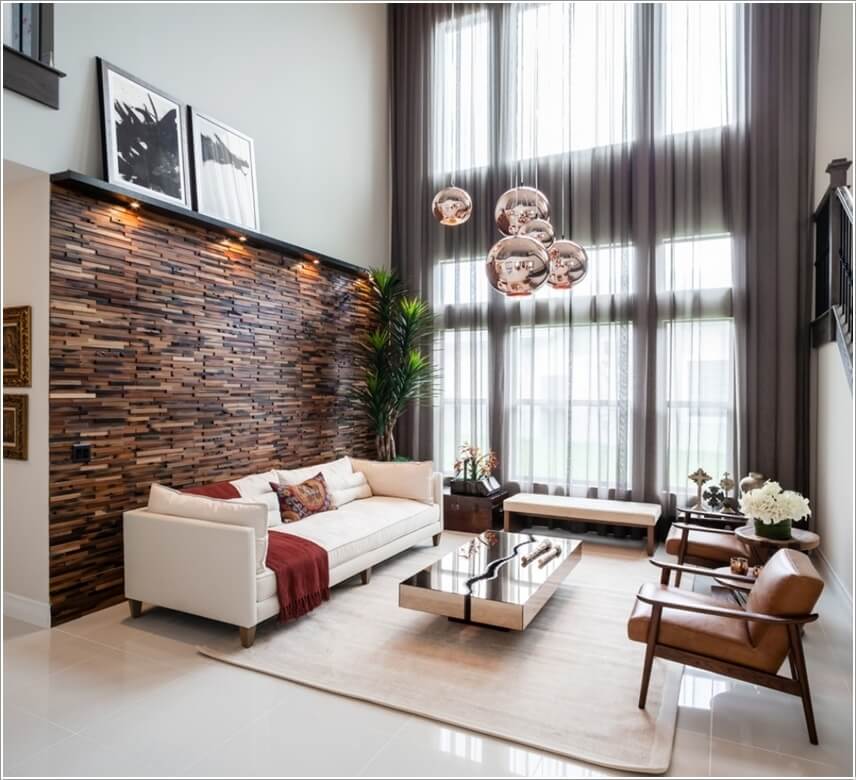 image via: 2idinteriors
Different shapes, styles, and shapes of wall tiles are available and depending on how much you have set aside for the wall tiles, you can also find them at different costs. Set a budget that is reasonable enough that you can manage. Although different prices are set for ceramic, natural stone or ceramic wall tiles, you can choose one that fits your budget.
The different materials of all types have different features when it comes to durability and water resistance. Don't just go for the cheapest, but pick on quality. Purchase from a wide range of nationwide tiles and give your living room a marvelous and welcoming new look.
Consider Tile Size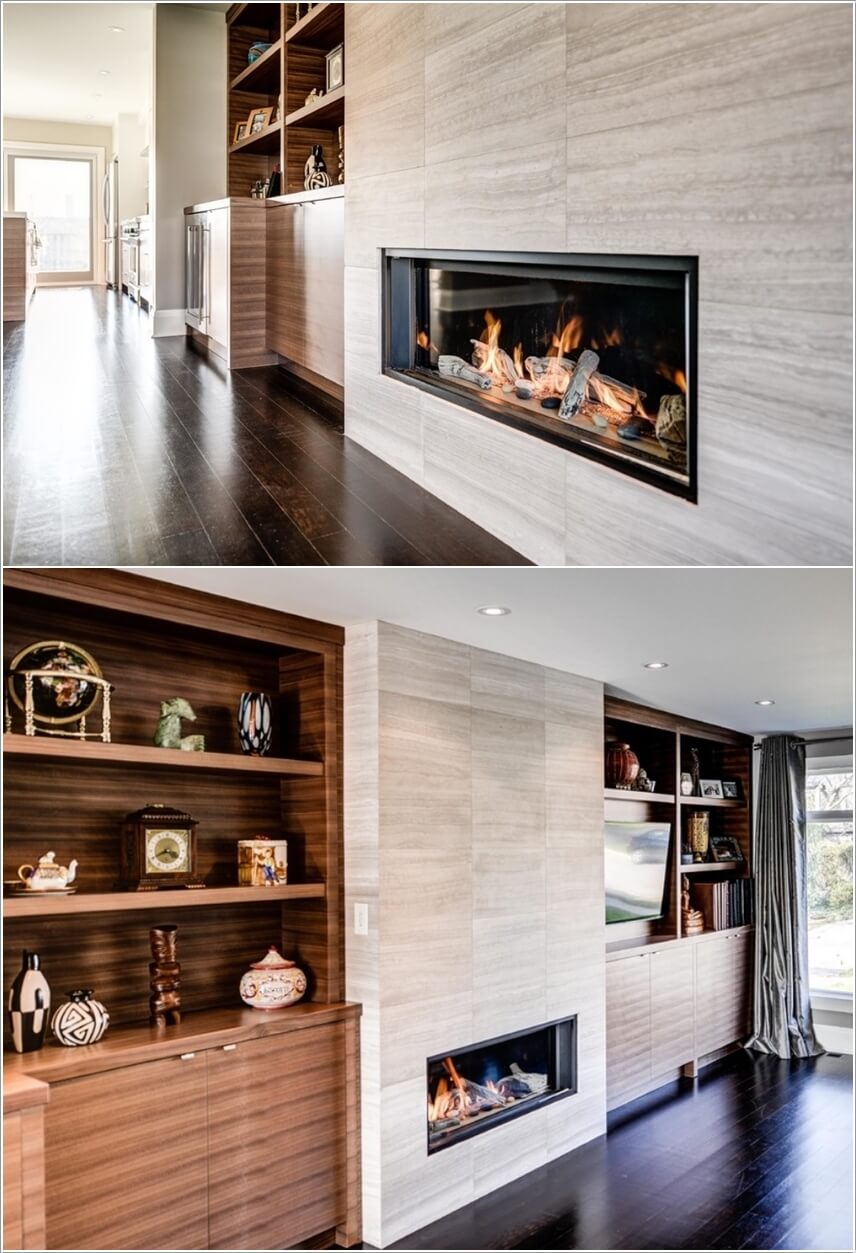 image via: houzz
Most wall tiles range from 300x450mm, 300x600mm, and 250x350mm. Larger sized and brighter colored wall tiles have a positive, effect in smaller spaces, making them look bigger enhancing the impression.
Select the Right Color Scheme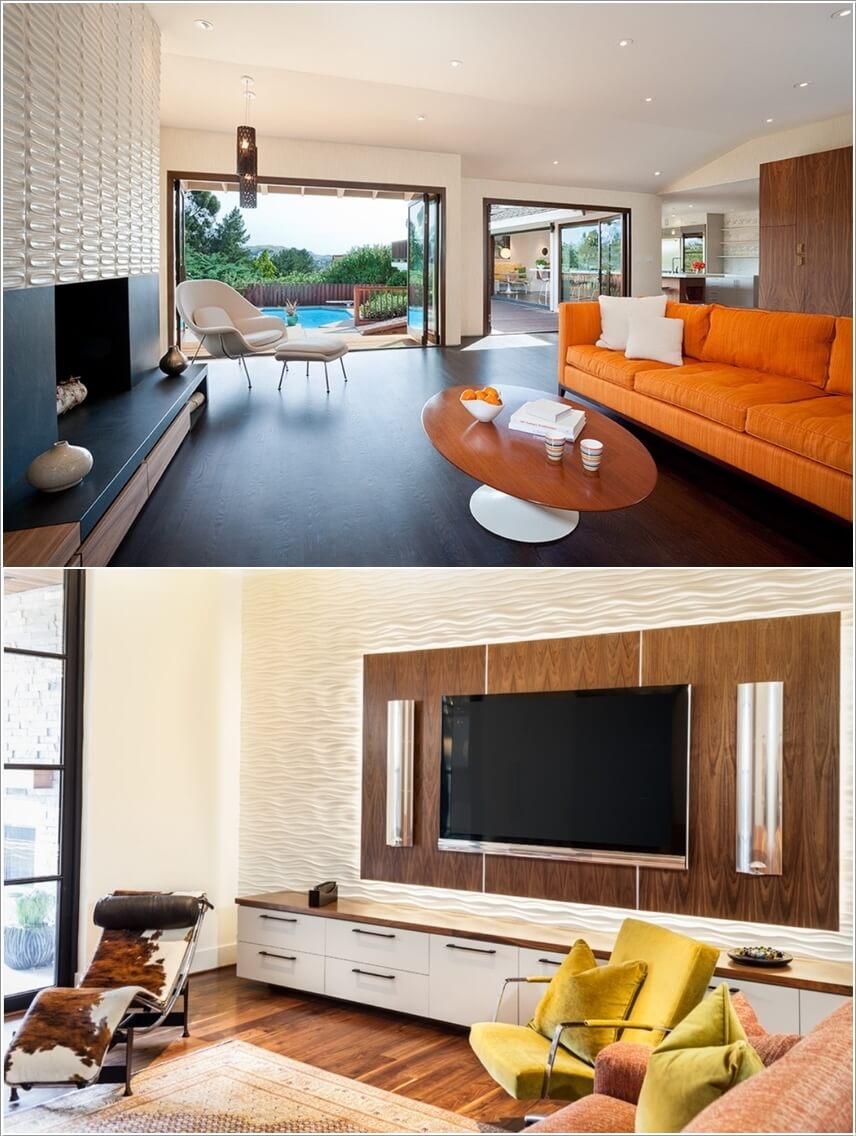 image via: thespruce , designdca
With the right color palette that blends in with your living room accessories and furniture, you will achieve a luxurious look. Cool colored wall tiles tend to brighten up a room and accompanied by bright colored furniture, they improve the lighting in the living room. The right feature tiles add the aesthetic value of your home. Select colors that will accentuate your living room.
Size of The Living Room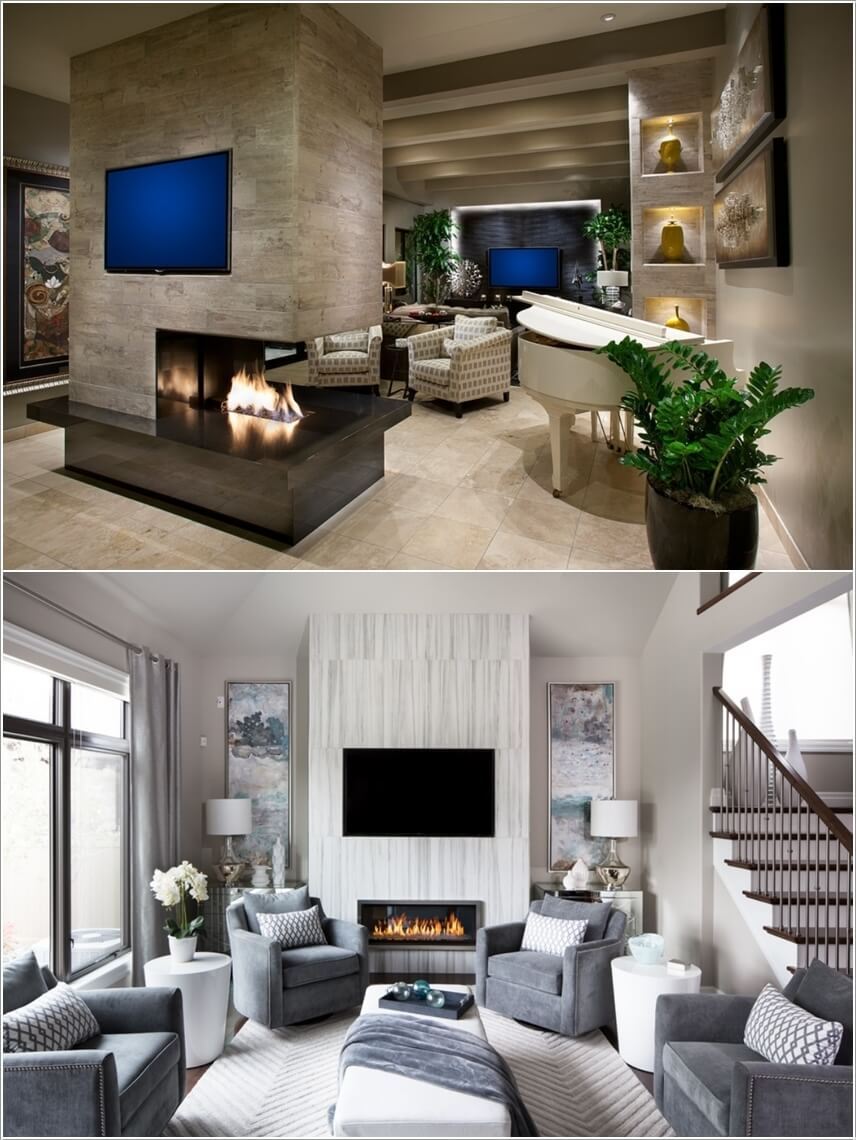 image via: dmhdesign , elriodellobo
First, check the dimensions of your living room before making any purchase when selecting wall tiles. If your living room is small, then opt for big tiles to make it appear larger, if it's big, you can just stick to the small or medium size wall tiles, although most of the time, small sized wall tiles are recommended for kitchens, bathrooms, and toilets.
Choose the Right Finish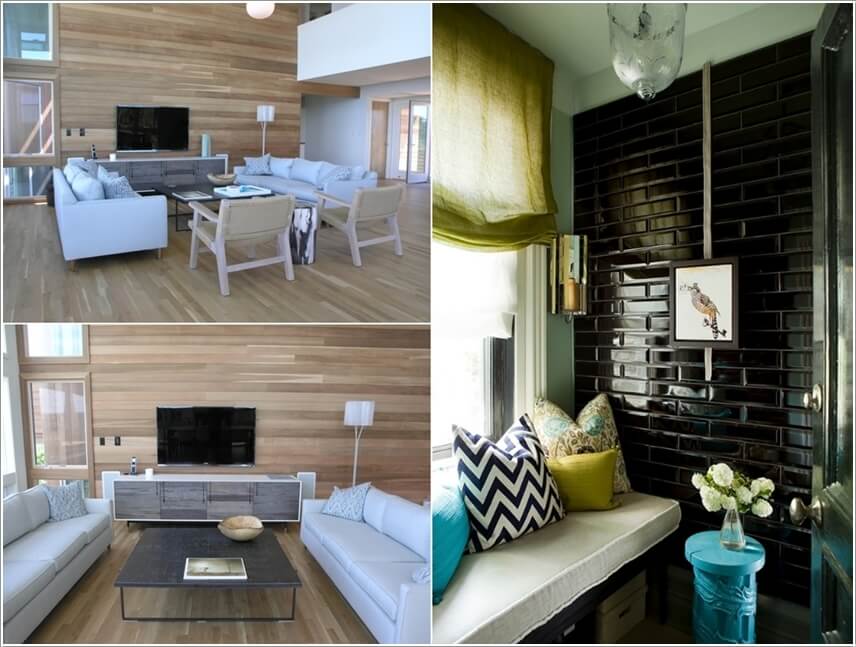 image via: houzz , houseandhome
You can select from different finishes and designs such as natural finish or matte finish to give your living room a shiny look. Glossy wall tiles are ideal for the living room walls while wooden ones would provide a warm, airy appeal when placed in the bedroom. If you want to go with pattern designed wall tiles, choose a design that suits the décor.
Wall tiles give a polished and elegant feel and touch to your living room, but they all need proper care and maintenance in order to stay appealing. Always dust or wipe your wall tiles every once in a while for a stunning effect.