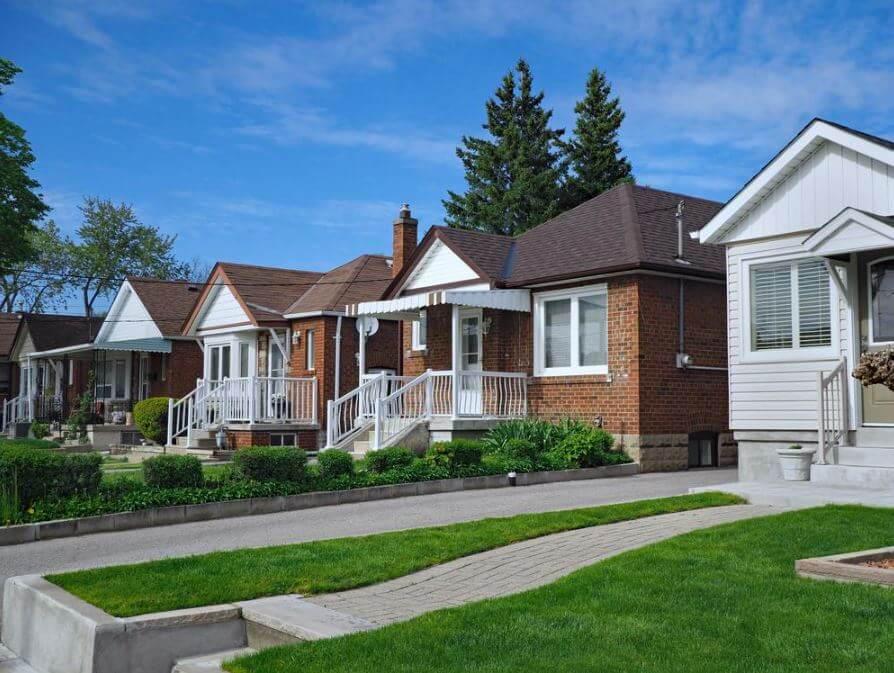 Small block homes are a popular choice for many, especially for those looking to downsize. The tiny house movement has been gaining recognition, and more and more people are choosing to live in smaller spaces to save money and preserve the environment.
If you're planning on building a small block home, you may be wondering how you can make it look bigger without compromising on style and functionality. To help you achieve that, here are five tips for designing a small block home to make it stylish and spacious:
1. Choose An Open-Plan Layout
When it comes to tiny block homes, one of the best ways to make the most of your space is to choose an open-plan layout. This type of layout can help to create the illusion of a larger space while also providing you with plenty of options for furnishing and decorating. Here are some tips for choosing an open plan layout for your small block home:
Start by considering how you want to use the space. An open plan layout can be great for entertaining or everyday family living. Think about how you use the area and what furniture and décor would work best.

Once you know how you want to use the space, look at some floor plans to find a layout that will suit your needs. There are many different types of open plan layouts, so it's essential to find one that will work well for your home.

If you're ready for the

next page

of your home plans but unsure which layout is best for you, consider hiring a home designer and similar professional to help you plan the space. They will be able to offer advice on the best way to utilize the space and can help you create a stylish and functional home.
2. Use Color To Your Advantage
Another way to make a small block home look more spacious and stylish is to use color to your advantage. Lighter colors reflect light, making rooms appear brighter and more open. On the other hand, darker colors can make a space feel cozier and more intimate. When choosing paint colors, consider how you want the room to feel and what effect you want to create.
In addition to wall colors, you can also use furnishings and decorations. For example, brightly colored throws can add a pop of color and visual interest to a room without taking up too much space. 
Similarly, a colorful rug can help define a space and add comfort underfoot. By thoughtfully incorporating color into your small block home, you can create a stylish and spacious retreat that feels both welcoming and comfortable.
3. Add Versatile Furniture
One of the keys to making a small block home spacious is to choose versatile furniture. Look for pieces that can serve multiple purposes or can easily be reconfigured to suit your needs. For example, using a coffee table that doubles as a dining table is a great way to save space in a small block home. Similarly, you can use ottomans with storage as extra seating and a place to store blankets and pillows. 
Consider using a Murphy bed or daybed instead of a traditional bed frame in the bedroom. These beds are available in a variety of stylish designs that can fit in with your chosen theme. You can have it made specifically for you based on your needs and the size of your space.
4. Let In The Light
An easy tip to make a small block home feel more spacious is to let in as much natural light as possible. Large windows and skylights can help brighten a space and make it more open. If your home doesn't have many windows, consider adding solar tubes or skylights to help improve the home's natural lighting.
On the other hand, artificial lighting can add style, in addition to making a space appear larger. For instance, lamp shades with bright patterns give a simple room a playful and creative vibe. Pendant lights with handblown glass bulbs provide a nostalgic air, while those with simple, thin designs give any space a more contemporary look.
5. Keep It Clutter-Free
One of the best ways to make a small block home spacious is by keeping it clean and clutter-free. When there's too much stuff in a space, it can feel cramped and uncomfortable. So, take some time to declutter your home and eliminate anything you don't need or use. 
In addition to decluttering, keeping things organized in a small block home is essential. Look for creative ways to store your belongings out of sight. For example, you can use floating shelves to display decor or books. Or you can use baskets and bins to store items like blankets and pillows.
Takeaway
Making a small block home feel more spacious doesn't have to be complicated. By following these tips, you can create a stylish and functional retreat that feels comfortable and welcoming. So don't be afraid to experiment with different colors, textures, and materials to create the perfect space for your needs.