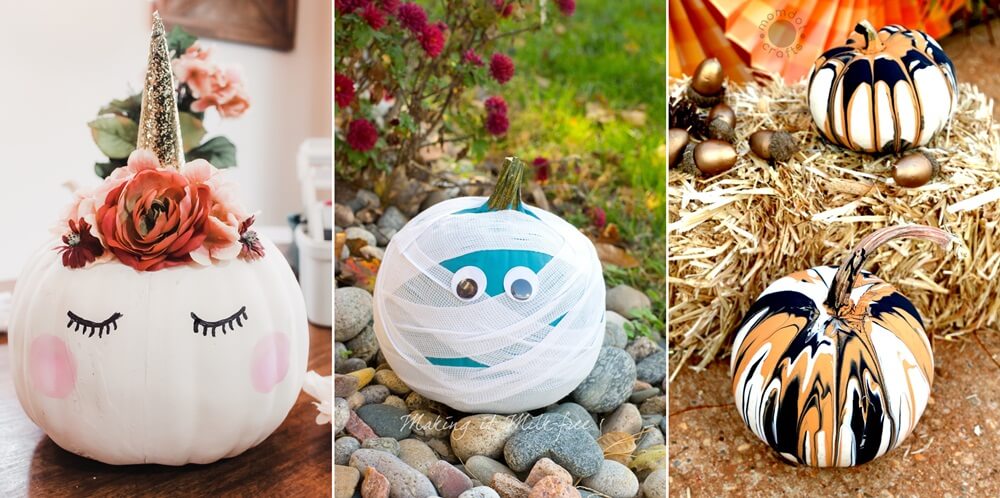 If you don't know how to carve a pumpkin then you don't have to. There are many more ways to decorate a pumpkin involving no carving at all. Here are five DIY ideas.
1. Drip Painting Pumpkins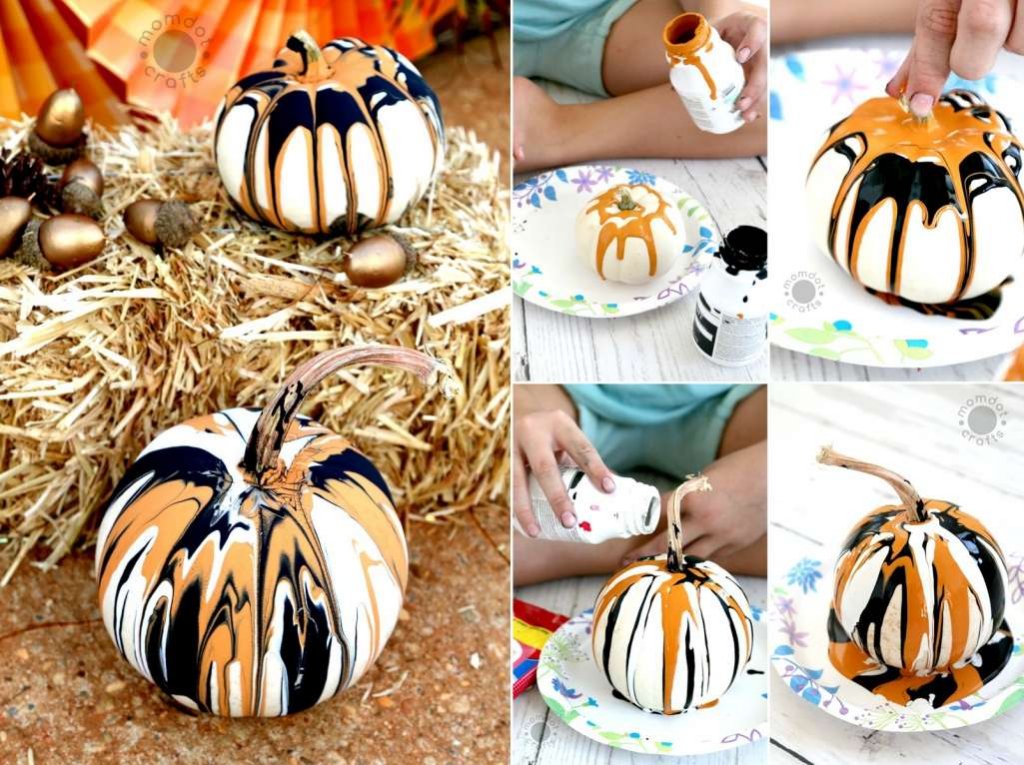 This project is ideal for those who don't know intricate art. Just drip paints in black, orange and white over a pumpkin. Set it on a glass jar to dry and voila!
2. Make a Mummy Pumpkin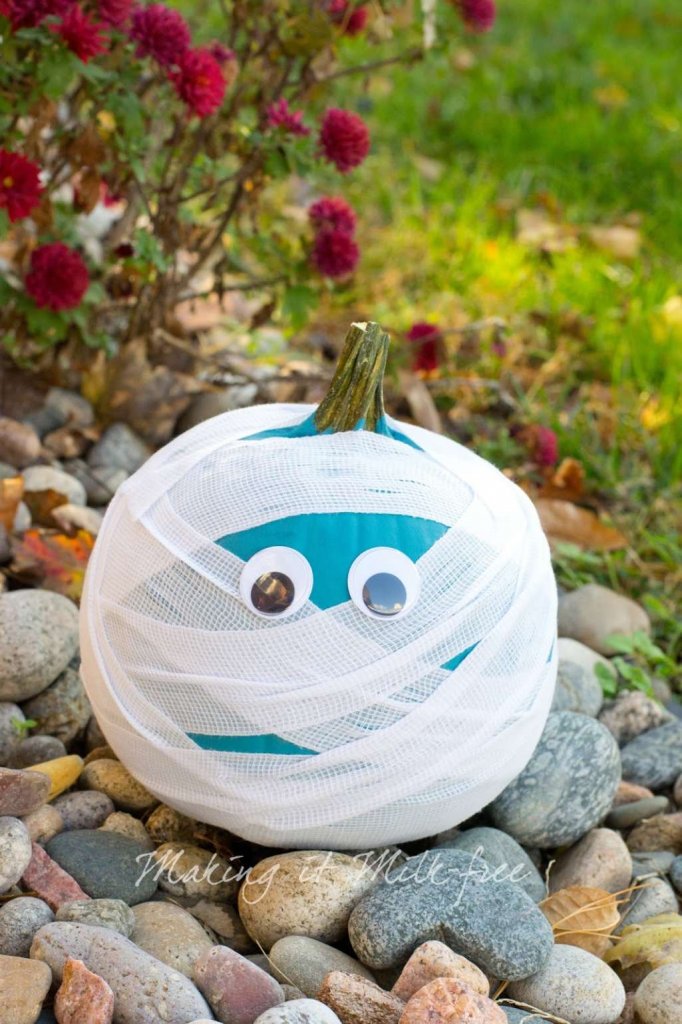 Paint the pumpkin in any color. Use a bandage to mummify the pumpkin. Put googly eyes with hot glue.
3. Decorate The Pumpkin with Paper Leaves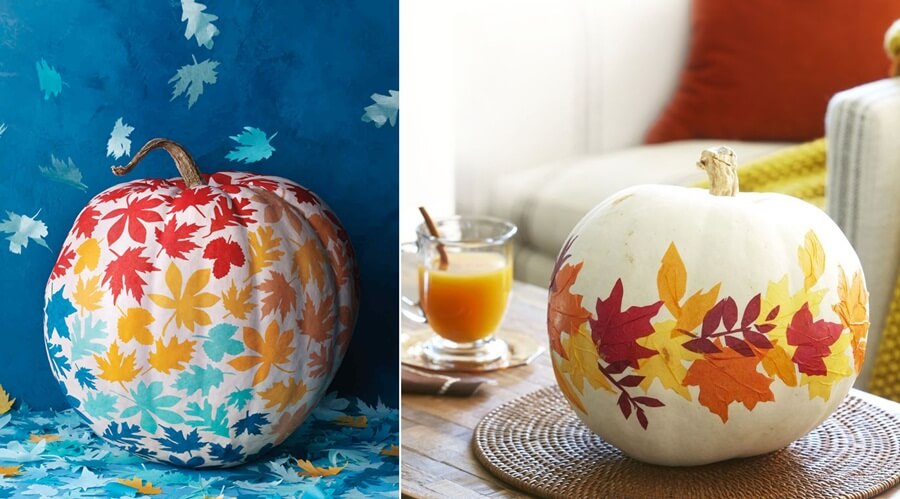 You have to cut paper leaves. Then use mod podge to decoupage them on the pumpkin.
4. Make Confetti Pumpkins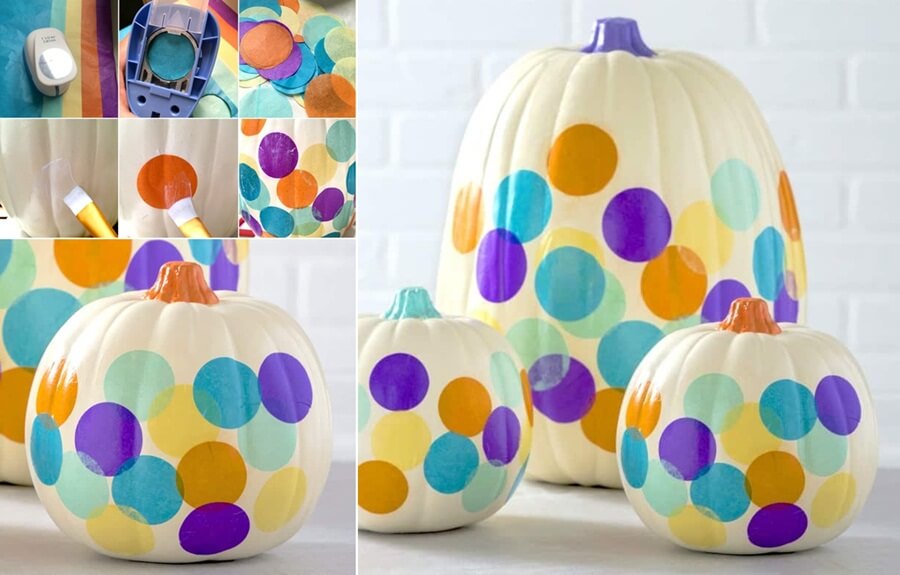 Punch circles of colored tissue papers. Paint your pumpkins. Stick the colored circles to the pumpkins with mod podge glue.
5. Craft a Unicorn Pumpkin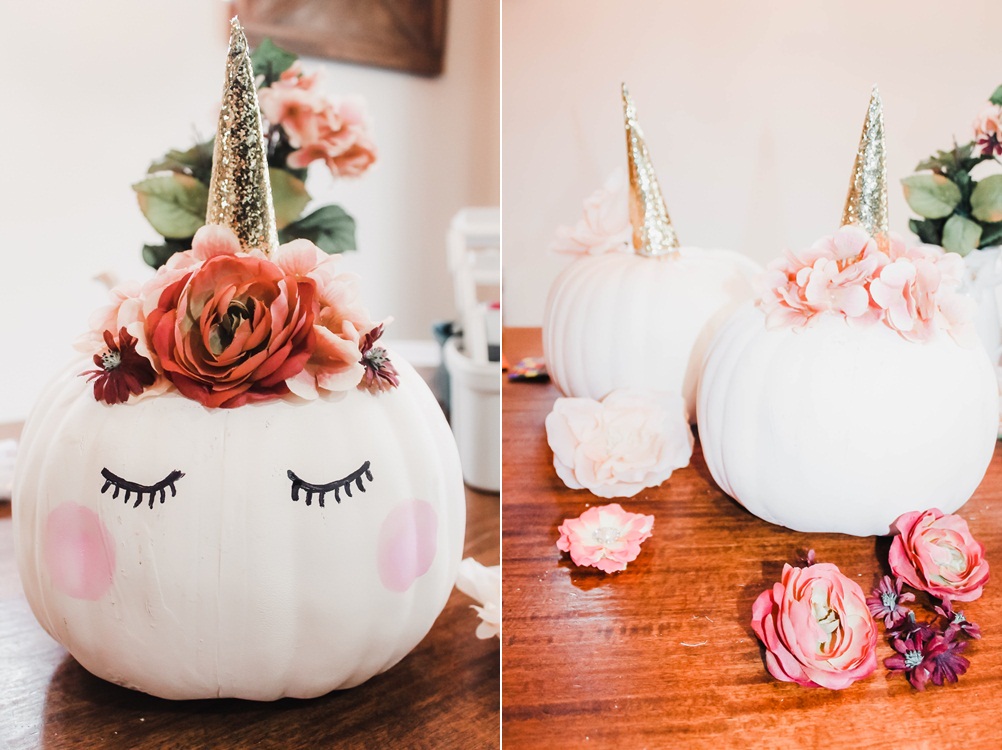 Paint your pumpkin white. Detail it with black and pink paint. Make a paper cone and cover it with glitter. Glue it to the pumpkin. Glue fabric flowers and your unicorn pumpkin will be ready.