Gone are the days when people simply visited the market and grabbed whatever they could within their budget to adorn their homes. Now, things have transformed quite a lot. Everyone looks forward to satisfying their aesthetic sense and doing what goes with the current trends.
Your home is where you should be able to find peace! It's the space you enter after a long hectic day at work and should offer you great tranquillity. There are various ways to bring some calmness to your house, one of which is adding rugs.
If you are strictly into following the latest trends and doing everything on voguish, you can surely do so while adding some rugs to your house. This way, you could keep your home stylish yet comfortable.
Here are the five interior design trends you can choose, including the right rugs to complement them. 
One of the most sought-after interior design trends in today's time is that of the Scandinavian style. It doesn't only offer a high level of functionality but showcases simplicity and style. You don't need to go over your budget to appear trendy.
Thanks to the Scandinavian style, you can bring breezy vibes to your house. So, if you love spacious areas and want to adorn them with neutral shades, it's time to go Scandinavian.
While choosing rugs, you must make sure to opt for neutral and earthy tones. For instance, you can get your hands on some browns, whites, greys, and tans. The favorite of the interior designers is beige! An earthy Lemieux et cie by Momeni would be a great choice. 
To complement the rug while going for this trend, you need to have lightweight furniture that is trendy yet functional. Hence, dual functioning and transforming pieces of furniture will go well with the Scandinavian trend of interior design.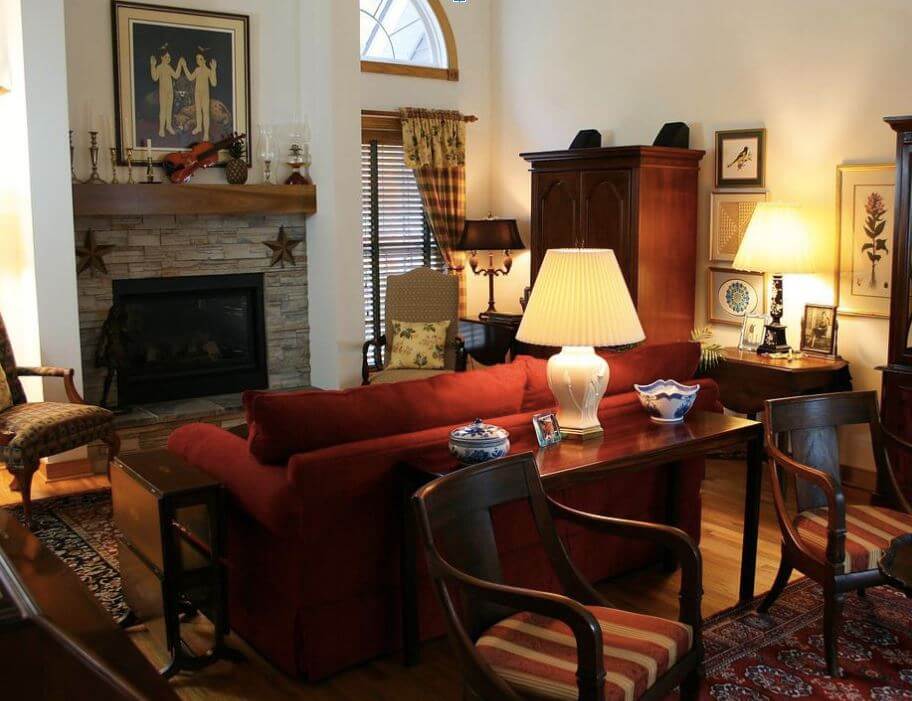 Copyright: JamesDeMers on Pixabay I License: CC0 Public Domain
Are you old-school who loves everything classic and retro? Well, it's high time you can convert your ideas and dreams into reality by opting for the Hellenistic style while decorating your home.
One of the most sought-after interior design trends this year is the Hellenistic style, which brings into life the Greek era. The ancient designs and aspirations are given significance and are ideal to follow.
This trend requires one to adorn the house with sculptors and paintings by artists inspired by the Greek era. Again, they showcase a neutral and earthy tone, bringing decency and sophistication across the space.
A textured rug in earthy color would make your space appear Hellenistic. However, you can easily get your hands on a rug that exudes archaic Greek vibes. Instead, opt for the delicate floral patterns, and they will give your house a sophisticated and luxurious look. 
If your soul still lives in the 50s era, it's high time you transform your house and make it appear like that too. The retro theme-inspired interior designs exude the charm of the 1950s.
There are numerous ways through which you can make your house appear retro-inspired. Now that doesn't mean you have to be boring. Skip the neutral and go vibrant! There is no need to showcase the vintage vibes while trying to go retro.
Lava lamps and Memphis designs from the 50s are still quite sought after today. A few items of that style will make your house exude retro vibes. You can also have some hippie floral prints for the curtains and couches.
As far as retro rugs go, you simply need to have those with geometric patterns and bright shades. Shag rugs were also quite common in the 50s. Going for them will also add a retro charm to your house. 
The Contemporary Approach
Want to make your house super stylish and chic? Go for the contemporary interior design. Modern interior designs are all about adding items of various materials across the space.
Opt for big-sized, modern-looking, delicate lamps. They exude grace and style quite effortlessly at various places throughout your house. 
Monochrome styles are more accepted amongst contemporary interior designers than colors and hues. You must select one color and use its varied shades across the house. Go for a black space and add complementing items everywhere. Or, you can choose a grey or white theme for your home as well. 
The right kinds of rugs for a contemporary interior design are hand-woven and long-lasting. They offer texture and character to the room you place them in.
Craft Your Idea
Putting together, choosing a rug according to the interior design you are following is a requirement of the modern era. You must be mindful when mixing a rug with your chosen interior design style.