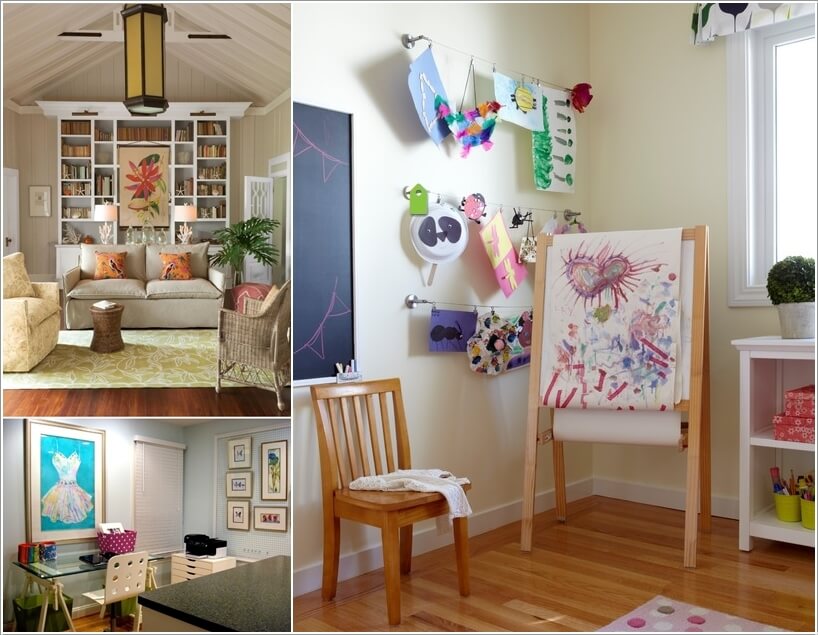 If you have recently moved to a house which is a rented one and you want your own stamp in that house in the form of displaying pictures but you can't use nails on walls then worry not. There are many ways in which you can hang and display your favorite pictures without actually making holes in the walls with nails. Even if it is not the reason of a rented house and you just need something unusual exclusively for displaying pictures then you surely have arrived at the right place. We are going to guide you about some creative ways to display your pictures without nails. Take a look: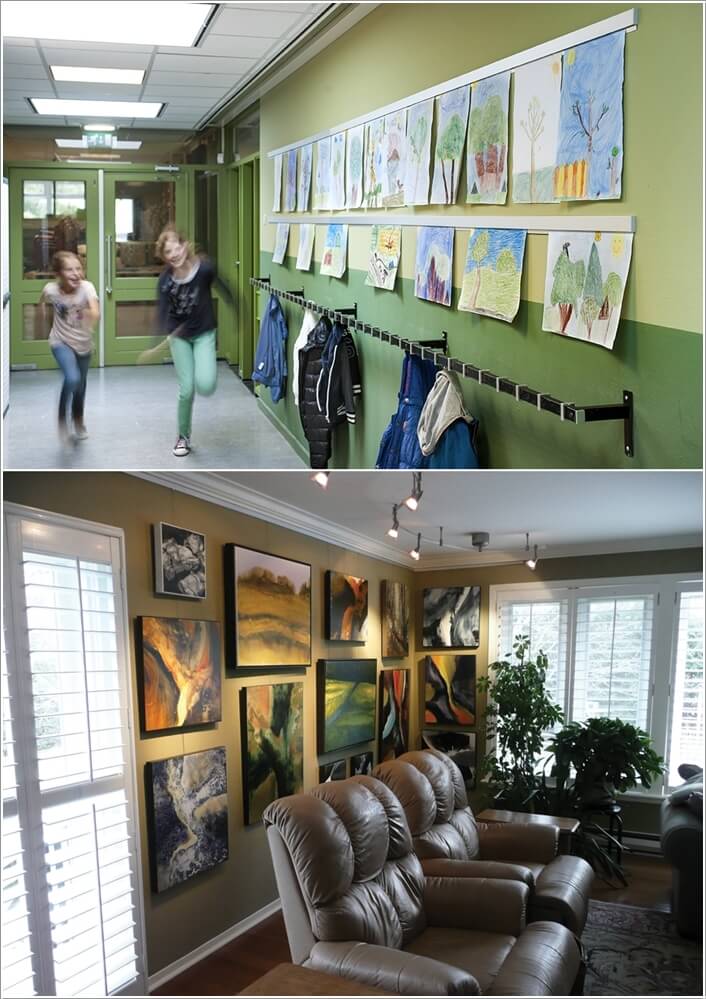 image via: AS Hanging Display Systems
Many hanging solutions are available at AS Hanging Display Systems.  The Casso Display Rail and Click Rail System allow you to create nice-looking displays without damaging your walls.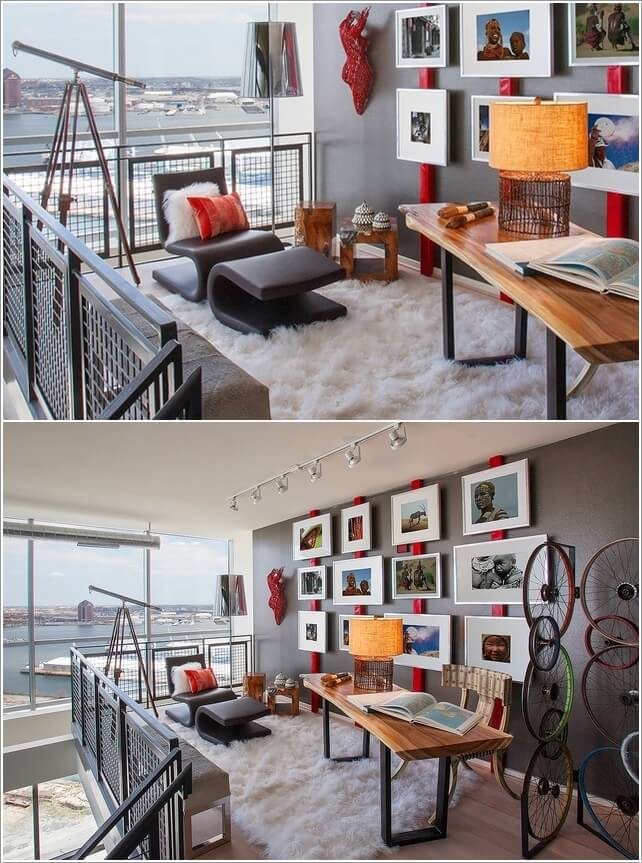 The red bars on which these photos are displayed are actually square logs of wood that are covered in red leather. And then pictures with wide white frames are installed on these bars. Interesting right?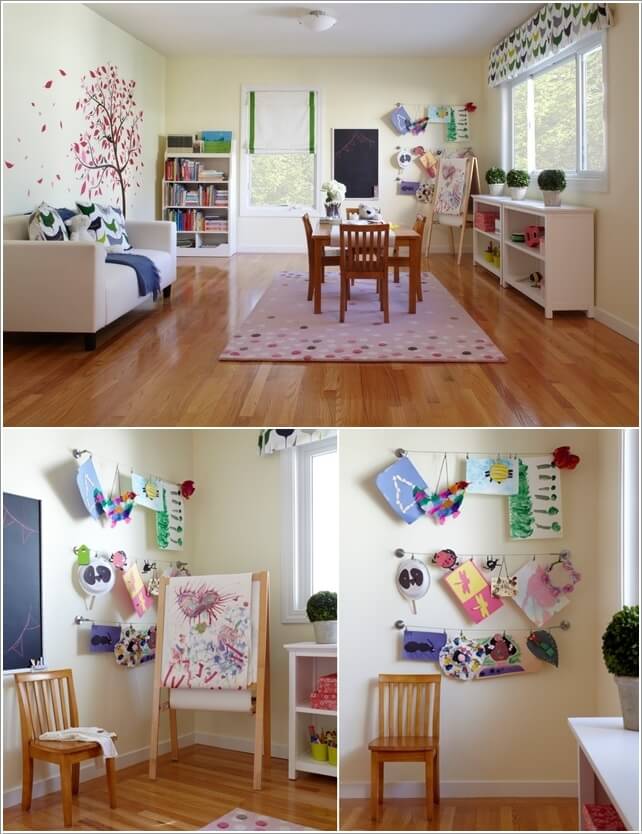 Here you can see that a corner of this living room is dedicated to kids' paintings. As soon as the painting is ready it is displayed on a wall system created from curtain rods. So now you just got to know a wonderful use of curtain rods.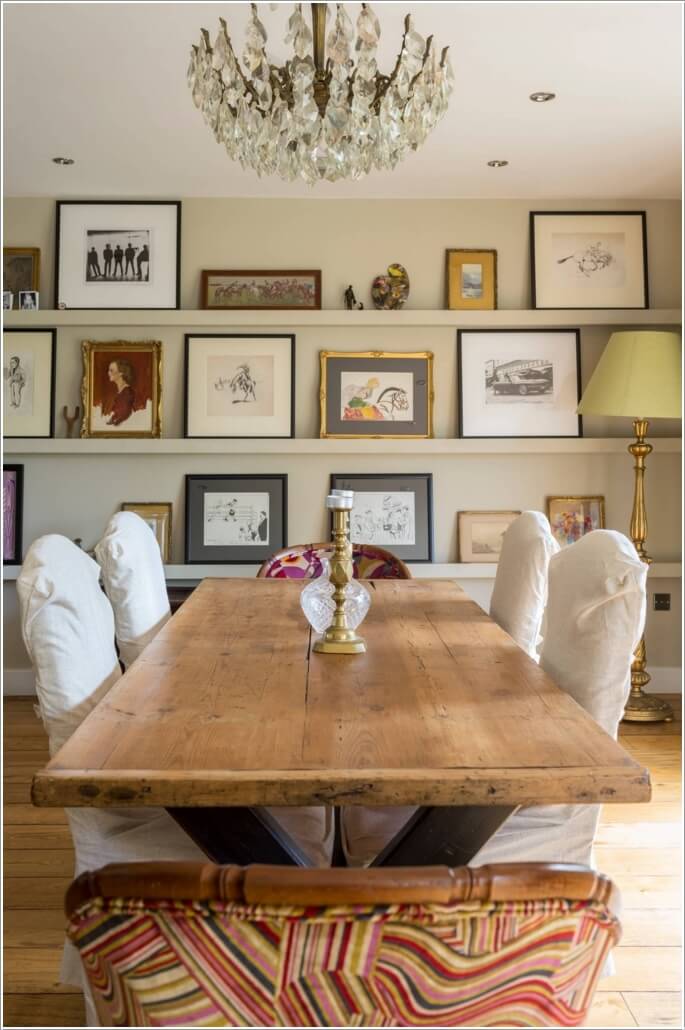 If you have floating shelves already present in any part of your home, then put them to a good use by displaying a gallery wall. You simply have to lean the frames against the wall. One benefit of such a gallery wall can be exchanging the places of frames whenever required and it will give your picture display a fresh new look.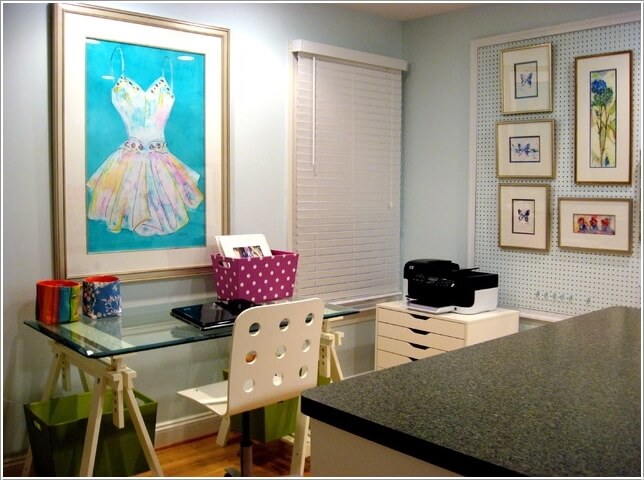 A pegboard installed on any wall can also serve as a great surface for displaying the collection of your pictures.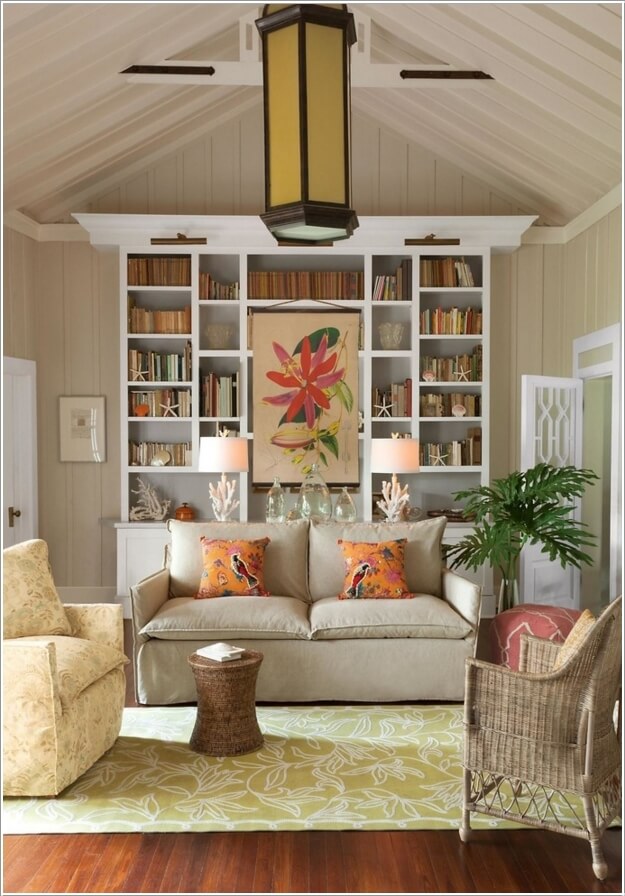 No spare wall? No problem, simply install your favorite picture on a bookcase. Nice idea, isn't it?