Taking a bit of nature indoors not only improves the ambiance of your home, but it can improve your mood and also your health. Happily, there are many affordable ways to do just that — you don't need to have a big budget to go green indoors.
Bamboo Flooring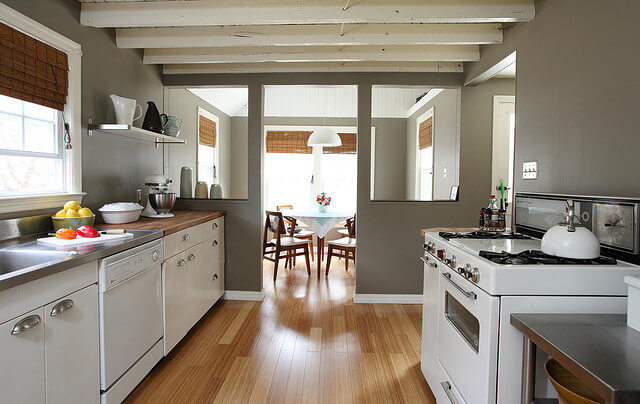 Photo via Flickr
Meant to replace traditional hardwood floors, bamboo flooring is actually more than two times as durable even than oak (one of the hardest wood-based hardwoods around). It is also a sustainable choice. Bamboo stands can regenerate in less than a year's time, while traditional hardwoods need generations or even centuries. You can plan on spending $4-$8 per square foot.
Recycled Steel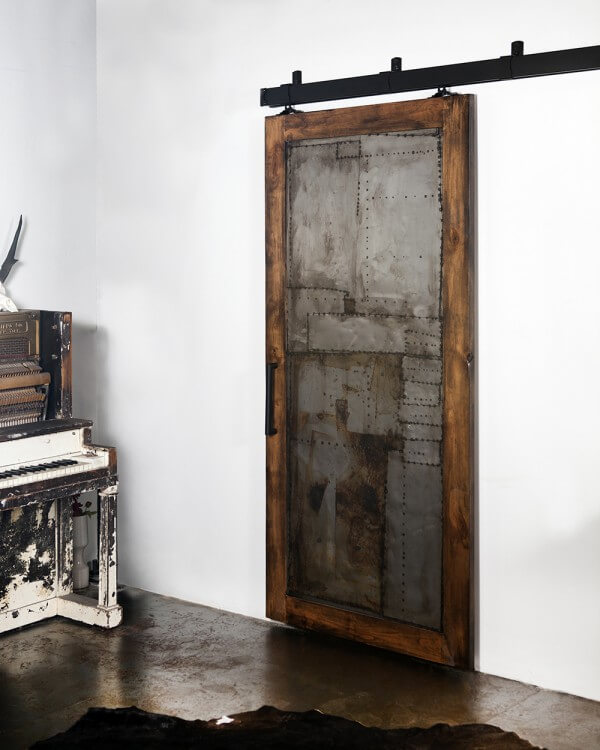 Photo via Rustica Hardware
Perfect for barndoor hardware and exposed beams, or for interior renovations, recycled steel takes up to three-quarters of the steel out of the landfills and puts it back to work in useful, energy efficient and green-friendly ways.
Electric Meter
Most people don't even know know what an electric meter is. They have electric submeters nowadays that give you complete understanding of where your electricity is going. This in turn can help discover wasteful practices, etc.
Mulberry Panels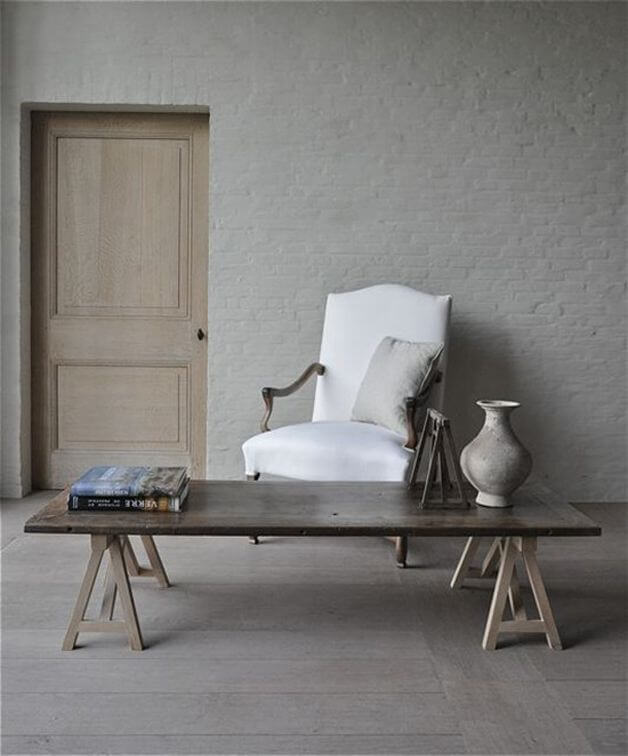 Photo via The Paper Mulberry
These gorgeous panels are made from the mulberry wood left over after silkworms have eaten their fill of the leaves. Rather than dumping the leftover mulberry wood into landfills, today the leftover wood is transformed into gorgeous panels that would be perfect for pantry doors, accents or whole walls or floors. They can also be stained for a more modern look. You will pay $8-$9 per square foot.
Odor-free Paint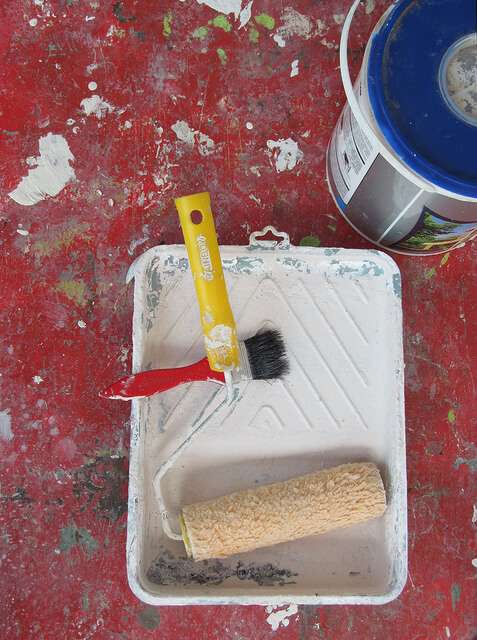 Photo by Flickr
Benjamin Moore's new line of Natura paint features gorgeous colors, fast drying time and nearly zero odor. It releases only a fraction of airborne VOCs (volatile organic compounds) than any other paint on the market today — hence the lack of odor. This durable, easy to apply paint comes in 3,500 different colors plus primer and costs about $50 per gallon.
Cork Flooring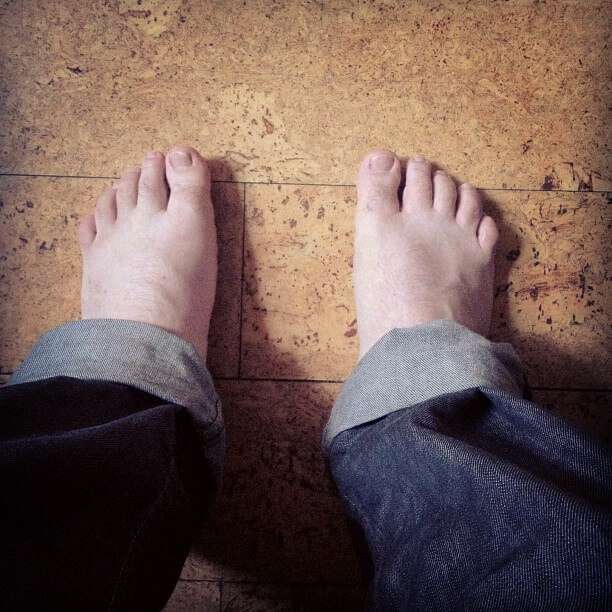 Photo via Flicker
Cork is actually made up of nine parts air to one part cork — a truly sustainable option. Even better, cork is a great choice for soundproofing and shock absorption. It is also hypo-allergenic, nearly stain-proof and slip-resistant. Cork is a great choice for younger or more elderly family members for all of these reasons and more. You will pay about $10 per square foot for cork flooring.
With these 5 green-friendly options, you can remodel the interior of your home to your heart's content and never worry about the health and safety of your family.
After making changes be sure to call your insurance company and let them know. Often there are discounts for going green or making changes such as these. Additionally if you need to file a claim in the future, it is important that the company knows and has a record of the expensive changes you made to your home.