When we think of balloons the first thing that comes to mind is a birthday. But balloons look stunning for wedding decor too. So here you go for some balloon wedding decor ideas:
1. Whimsical Balloon Swans Arch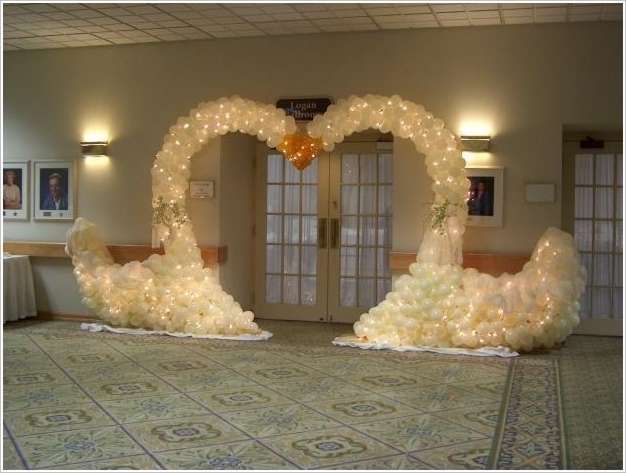 Image Source: diy wedding decorations
2. Balloons and String Balloons Centrepieces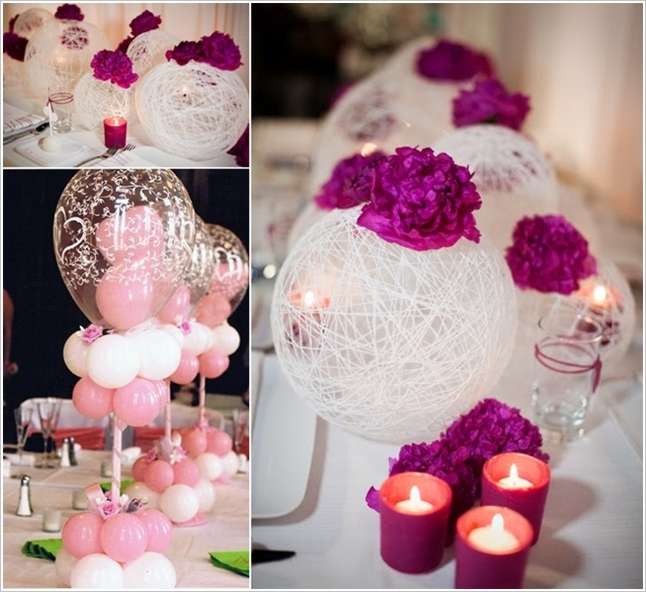 Image Sources: joyfulweddingsandevents , Tulsa balloons express
3. Balloon Backdrop for Photos


Image Sources: before the big day , lil sugar , green wedding shoes
4. Balloons for Ceiling Decor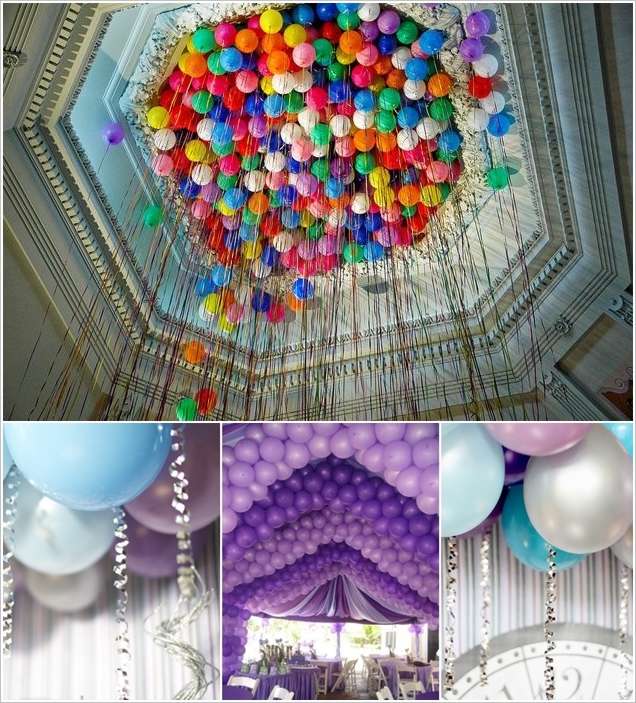 Image Source: texturism , wants and wishes design , merchant circle
5. While Talking about Balloons How can We Forget an UP Themed Wedding?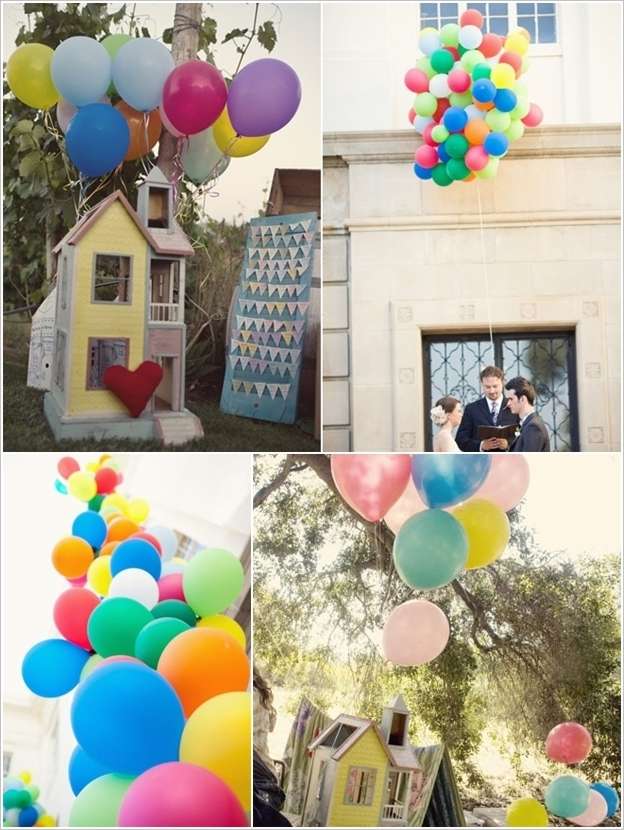 Image Sources: miss indie designs , green wedding shoes , 100 layer cake