Not everyone has a large space as their bedroom. However, contrary to popular belief, you don't need a huge room to store your belongings and still feel comfortable. Of course, such a room would be ideal, but you can still do pretty much everything in your small bedroom.
If designed smartly, it can serve as a space where you sleep, work, sit and store things. Seems too much for a small room, right? Well, all you need is a proper plan, favorable furniture, and a little creativity. Interested? Then view these bedroom ideas and get ready to be impressed:
See EQ3's clever storage solutions
1. A Bedroom with a Reading Nook, Bookcase, Pull-Out Bed and Storage Drawers
If you're living in small apartment and are struggling to store your books, clothes, and other belongings all at the same time, then this one is for you. It's an ideal option for students because it gives them enough space to study, rest, and sleep; all in a small space. Do you want other ideas? Continue reading this article for more!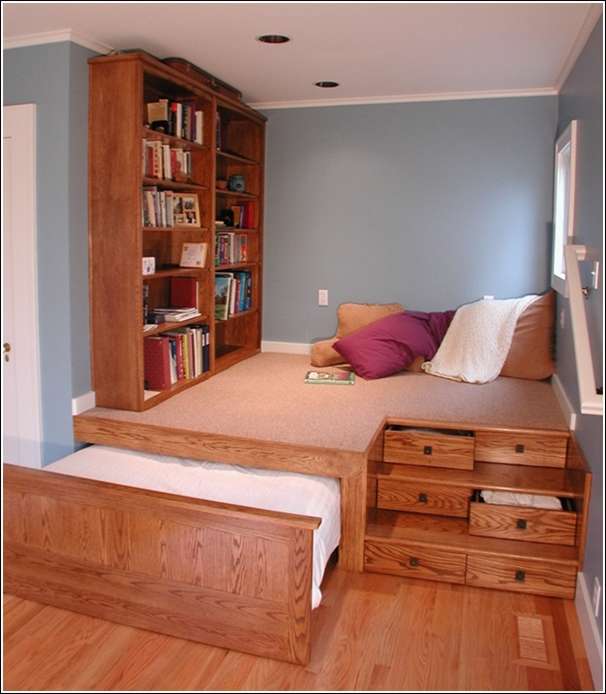 Image Source: theownerbuildernetwork
2. Raise the Bed and Utilize the Space Underneath



Image Source: tumidei
3. The Space with Window has a Lot of Usage Potential Too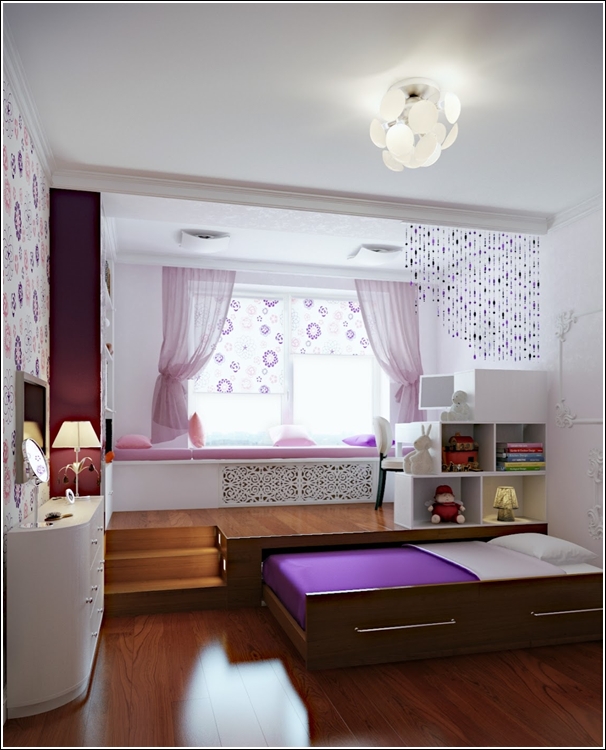 Image Source: home-designing
4. A Bedroom with Modular Furniture that Converts to a Living and Working Space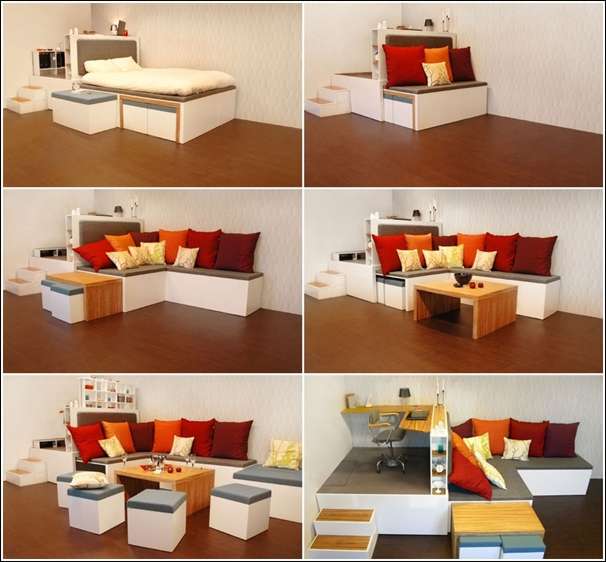 Image Source: dornob
5. Overhead Closet is a Great Idea as well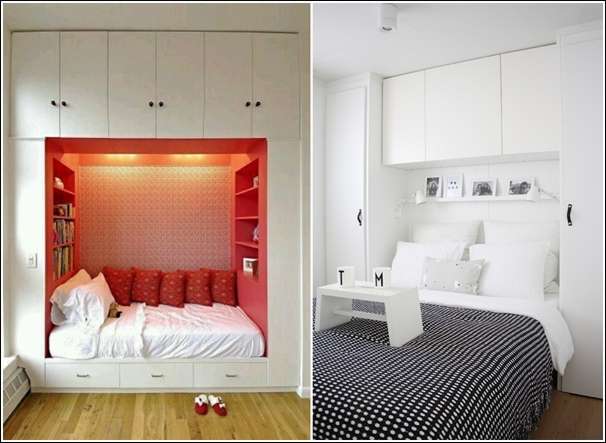 Image Source: kadir77 , lolalina