There are many reasons and benefits to upgrading your kitchen. After all, this is the most visited and used place in your home where meals are cooked and many family moments are spent. And one of the many ways to liven up your kitchen is by refreshing your cabinets. 
Kitchen cabinets are crucial elements of your galley. Aside from serving as storage spaces for your utensils, ingredients, and equipment, kitchen cabinets can also add zeal to your home's aesthetics. And so, it's time to spruce them up by applying easy and viable ways.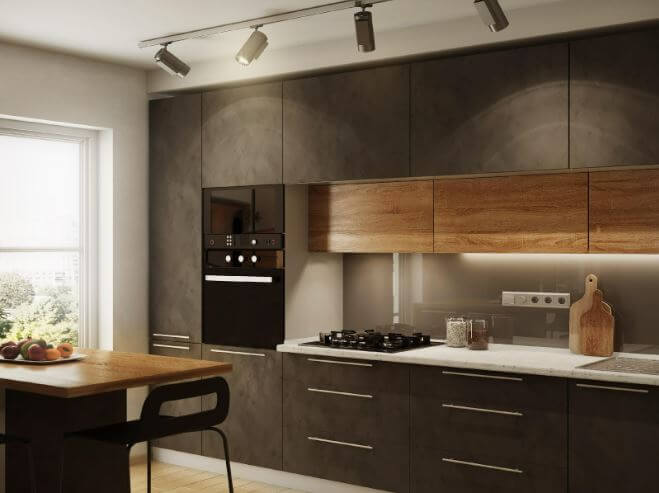 Apply Fresh Coats Of Paint  
One of the most given tips to keep your kitchen cabinets looking pristine is to keep them clean and well-conditioned at all times. However, when their coatings have had the test of time, it's understandable how untidy and unkempt they may look. And in some cases, no matter how frequently you wipe them with a wet cloth and dust off the dirt, your cabinets may not achieve that neat look. Hence, the next best thing is to apply fresh coats of paint. The right cabinet paint can do wonders for your kitchen, especially if you are on a budget and want to brighten or modernize it.  
Your cabinets can appear larger and more contemporary by painting them in neutral tones. And regardless of your kitchen's color palette or theme, you'll never go wrong with neutral paint colors. But if you want to explore other colors, you may do so. The key is to prepare and research early on what shades and paint will be most suitable for your kitchen's overall design.  
If you're planning to apply the paint yourself, it's best to check out the instructions for application labeled on the product you bought. You can also refer to videos online to be familiar with the proper way of painting cabinets. Another alternative is to hire professional painters who can tackle the repainting task for your kitchen cabinets. And as experts in the field, they know what materials, tools, kinds of paint, and techniques are best to produce the best results for your cabinets.  
Another simple but good way to refresh your kitchen cabinets is to replace their hardware. These refer to cabinet handles, knobs, and pulls. You'll be surprised how your kitchen cabinets can look more refreshed and modern once you replace these critical details. In addition, after you've replaced them, consider making it a habit of regularly maintaining and wiping off grime. That way, your kitchen cabinet hardware remains clean and neat.  
Cabinet hardware may vary in material like brass, metal, bronze, and copper. There are also vintage and antique-inspired cabinet handles and knobs suitable for vintage kitchen ideas if you ever prefer this design.   
If you choose to replace your hardware, it would be ideal to do it after adding fresh coats of paint if you ever intend to do so. This allows you to prevent staining the hardware with paint. Once the kitchen cabinet doors have dried up, you can securely install the pulls and knobs. 
Unfortunately, some kitchens may seem too dark even when you've already added indoor lighting. If this is the case, you can improve your kitchen cabinets and significantly contribute to the overall illumination in the kitchen by adding some lights to your cabinets. Some lights can be added to fixtures of cabinets. Upper wall cabinets can also make it possible for this additional feature. You can choose between white LED lights or warm lights to enhance the feel of your kitchen storage.  
Additionally, you can use these fixtures as accent lighting or under-cabinet lights. This idea can be easy to pull off, as long as you have the proper materials and a professional electrician who can work on installing the lights for you.   
Install Pull-Out Shelves Inside Existing Cabinets  
One effective way to instantly boost the functions of your existing cabinets is to add more storage capacity to them. You can install a pull-out shelf in your kitchen's base cabinets to maximize storage space. Ideally, it is designed like a drawer where it can roll out with ease and allows you to access the contents conveniently.   
The key here is to be specific with your measurements when designing the pull-out shelf. It may be cheaper to buy a quarter or half sheet of plywood from a home center or lumberyard if you're only making one or two shelves. If you're not a handyman, you can always hire a carpenter to do this task.    
Conclusion  
There are many easy ways to give your existing kitchen cabinets a refreshed look and feel. For one, you can repaint them with neutral shades. It could also be a great idea to replace the knobs and handles. Finally, adding lighting or some pull-out shelves are also unique ways to elevate your kitchen cabinets.