Porches are one of the most important parts of your residence. They play a vital role in the look of your house and its elegance, and their proper maintenance is necessary because they serve a lot of purposes. People usually use porches or decks to sitting with guests and enjoying good weather. They're also an important part of your outdoor living space. However, over time, they usually require maintenance to stay in shape. Though they are the outdoor part of your home, their proper maintenance is still necessary. Here are 4 things you should know about fixing your porch.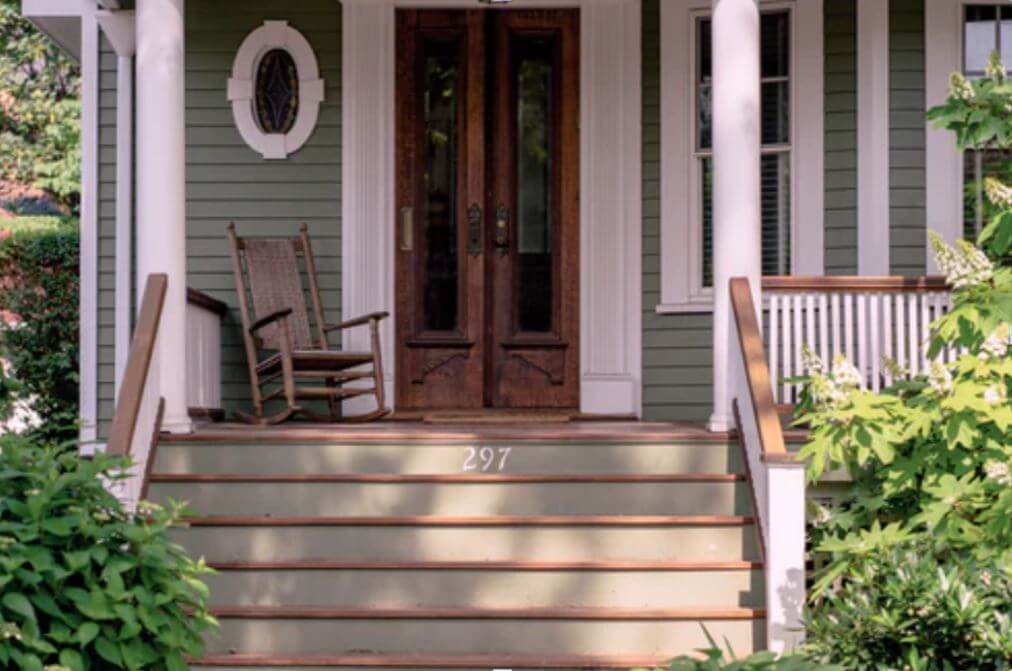 Replace Damaged Treads
Damaged treads can cause the whole structural integrity of your porch to be compromised. They not only give off an unappealing look but can also cause major damages to the steps of your deck. So, you need to replace any rotting treads you see as soon as you can. Keep in mind that if the supporting stringers connected to the treads are not damaged, it's pretty easy to replace the crumbling treads and fix your porch. You'll just need to pull the treads off and replace them. However, if the stringers are damaged, the replacement may cost a lot so to give you a better idea, the experts at www.costshed.com/ explain the costs of repair and replacement of different components of your porch. Each component has a corresponding expense that you have to pay. However, it's still best to take care of it in the first place, rather than paying for improvements.
A good trick to use is to replace each tread with multiple narrow planks instead of a wide one. This way, small spaces will be left between the boards, which will not allow water to collect; rather, the water will go down the drain, and the future rotting will be avoided. Plus, minimum water accumulation would mean no ice buildup during the winters either, which is the cause of severe damage to the treads.
Keep Bolts And Nails Tight
Tightening the bolts and nails of the deck or porch holds immense importance. When your porch was created, all the bolts and nails were perfectly tight. However, over time, the wood dries up, which loosens these nails and bolts. This usually happens at the place of joints, and the deck starts to wobble and creak. It's not just annoying; it's also pretty dangerous as the wobbling can even lead to the breaking of the joints.
If you hear creaking sounds or the deck starts to wobble, it's time to get underneath it and tighten every loose bolt and nail. When the bolts and nails are loose, they collect debris that stays wet and results in rot which can damage your deck. Use a hammer and nail set to tighten the nails and bolts properly. Using these will have an advantage; they will prevent you from causing dents on the deck or railing.
Watch Out-of-Control Plants
Moisture can really damage the deck. If you're hanging plants from your porch overhead, ensure that they hang away from it so if the water drips, it drips on the ground and not on the porch planks or the deck. Excessive moisture has a very negative effect on the deck, so to protect it from moisture damage, you should use a rolling stand to keep all your pots in. Instead of placing them directly on the porch, place them in the rolling stand, so they don't directly touch the porch and help you increase its life. Another alternative is to put saucers underneath the pots to catch water. Surely, the saucers will also leave marks approximately, but all the water will be drained away from the rolling stands.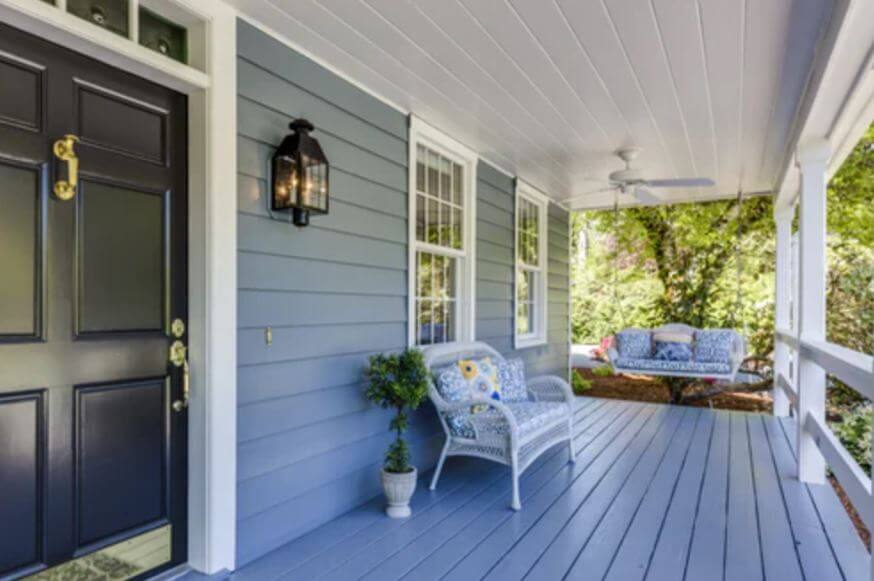 Keep Open-Air Circulation
The air circulation under your porch is an essential factor you need to consider when fixing it. There should be sufficient air circulation below your deck so that moisture buildup can be avoided. Moisture buildup usually results in degradation of the porch steps, the deck, and treads. Termites can also result from moisture buildup under your deck, so you need to make sure that there is an open-air circulation under the structure of your porch. Many people prefer screening the bottom of their porch with deck lattice to ensure good air circulation below it.
The porch of your home is subject to extreme weather conditions, ranging from heavy rain to scorching sunlight. If proper care isn't taken and no regular maintenance is done, at best, it can end up looking unappealing, while at worst, it can get permanently damaged and would have to be replaced entirely. While fixing it, there are some essentials you should keep in mind. Make sure your deck and porch steps are in the best condition. The most common repair involves changing these planks, so consider why the treads and planks are getting damaged and minimize the rotting and damaging of your porch deck.