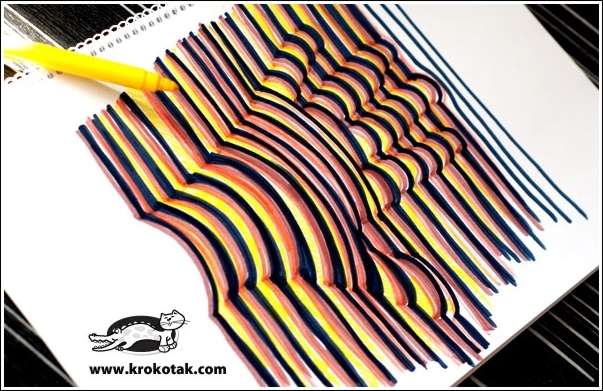 When we think of 3D drawings one word that pops in our mind is none other than complexity. But with this technique don't you think we were wrong?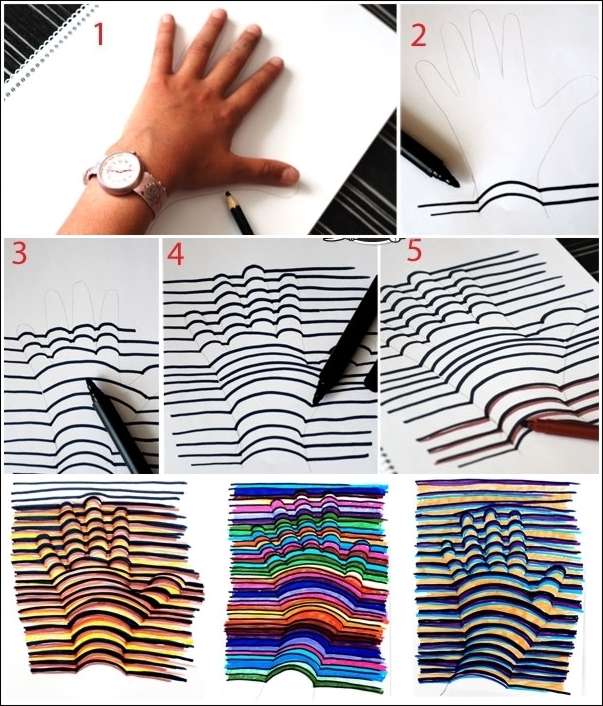 Making this hand is so easy and fun. First draw an outline of your hand with pencil on a plain sheet of paper. Start drawing lines with a black marker. Keep them straight outside the hand's outline and bent inside the hand. Fill the gaps between the lines with different colors and voila! A masterpiece is ready.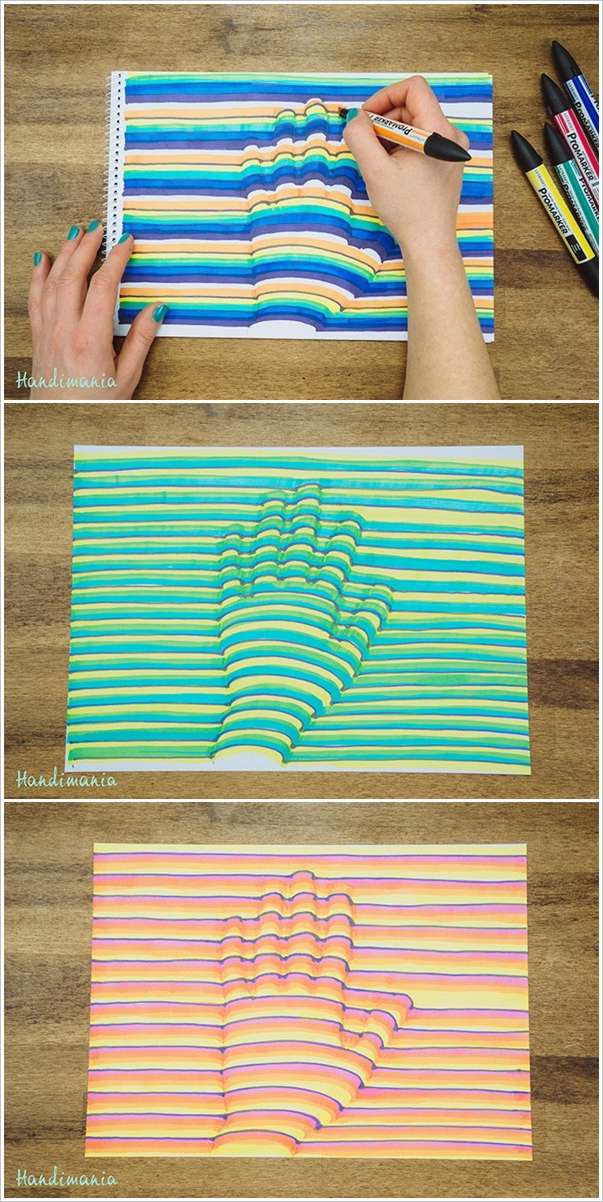 It is so easy that even kiddos can easily try making it. Happy crafting!