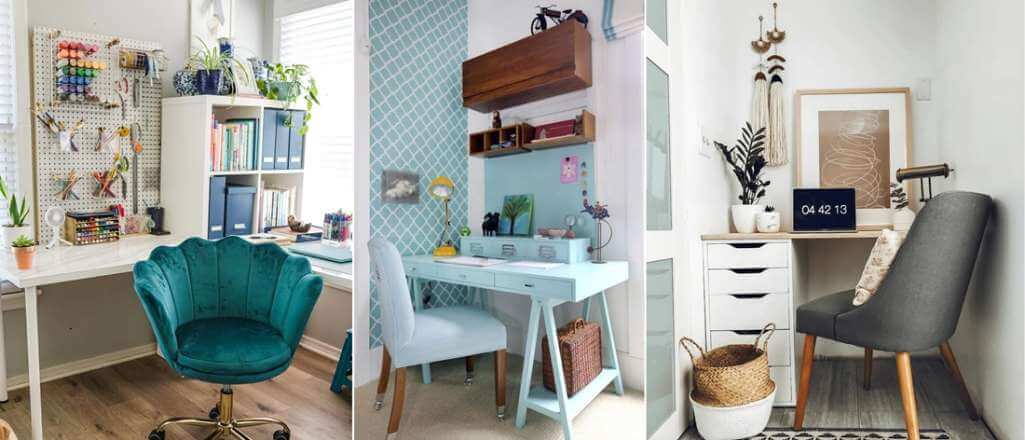 Usually when the home office is not a separate room, but a space carved out in another room, its design is ignored. You can decorate this small space around the desk to have its own personality or theme. Here are some amazing ideas.
1. The Easiest And A Cheerful Way To Decorate The Space Is To Use Lots of Colorful Accessories and Storage Solutions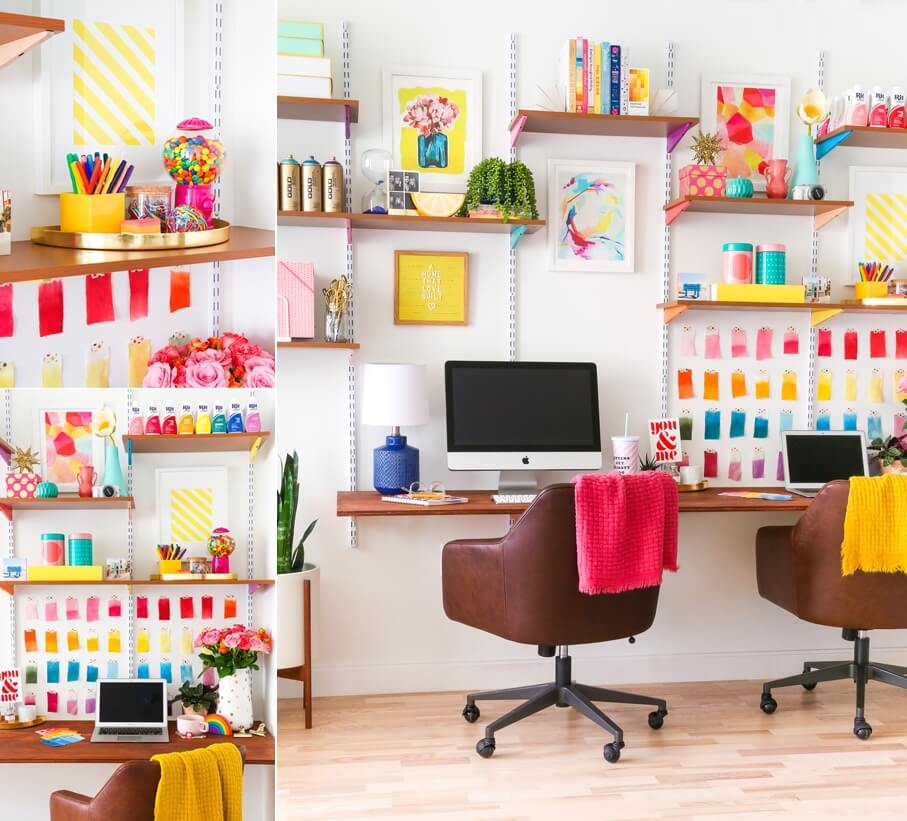 2. Create A Dramatic Gothic Feel With Black Picture Frames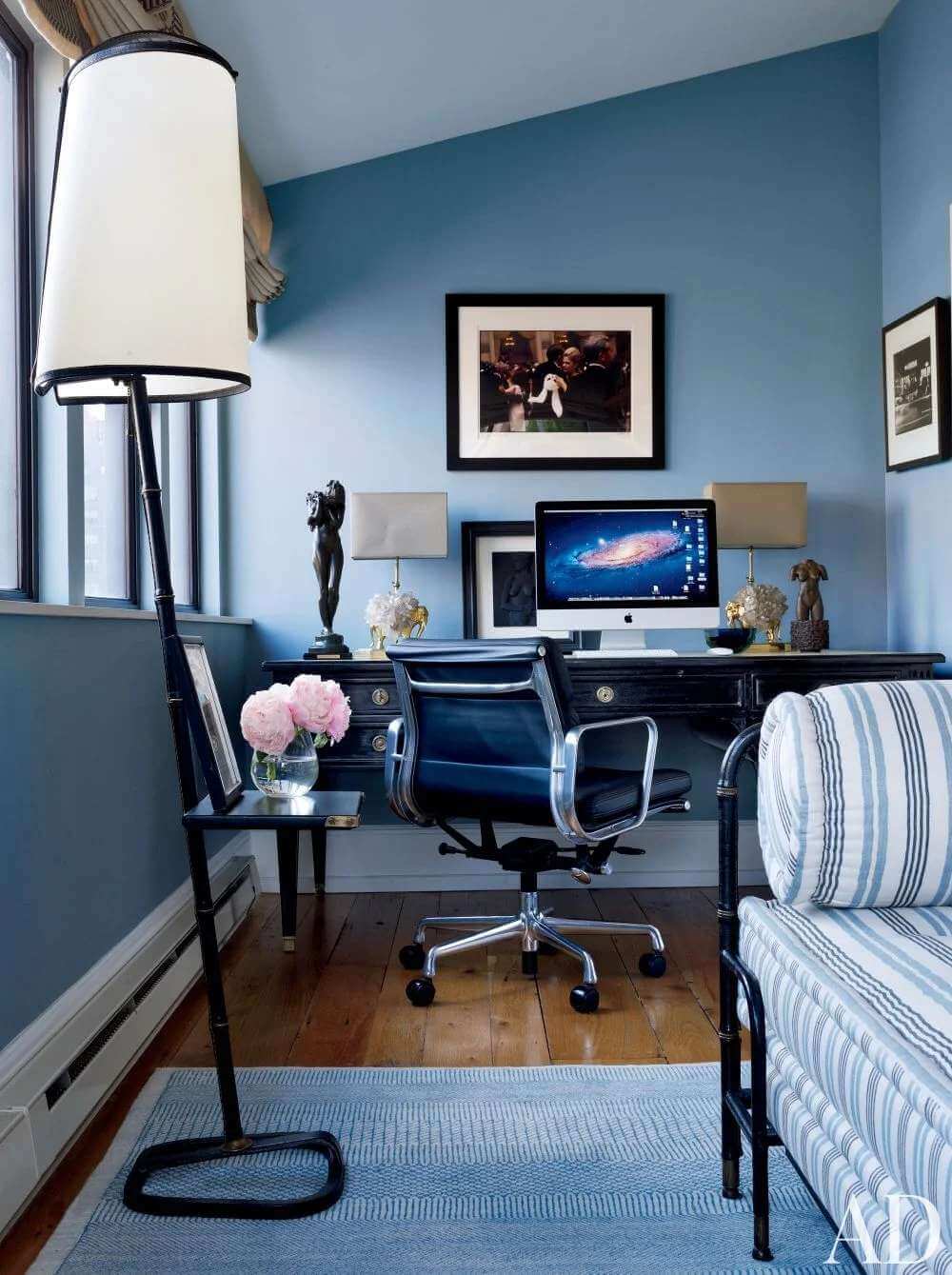 3. Wallpaper The Wall And Fix a Pendant Lighting Fixture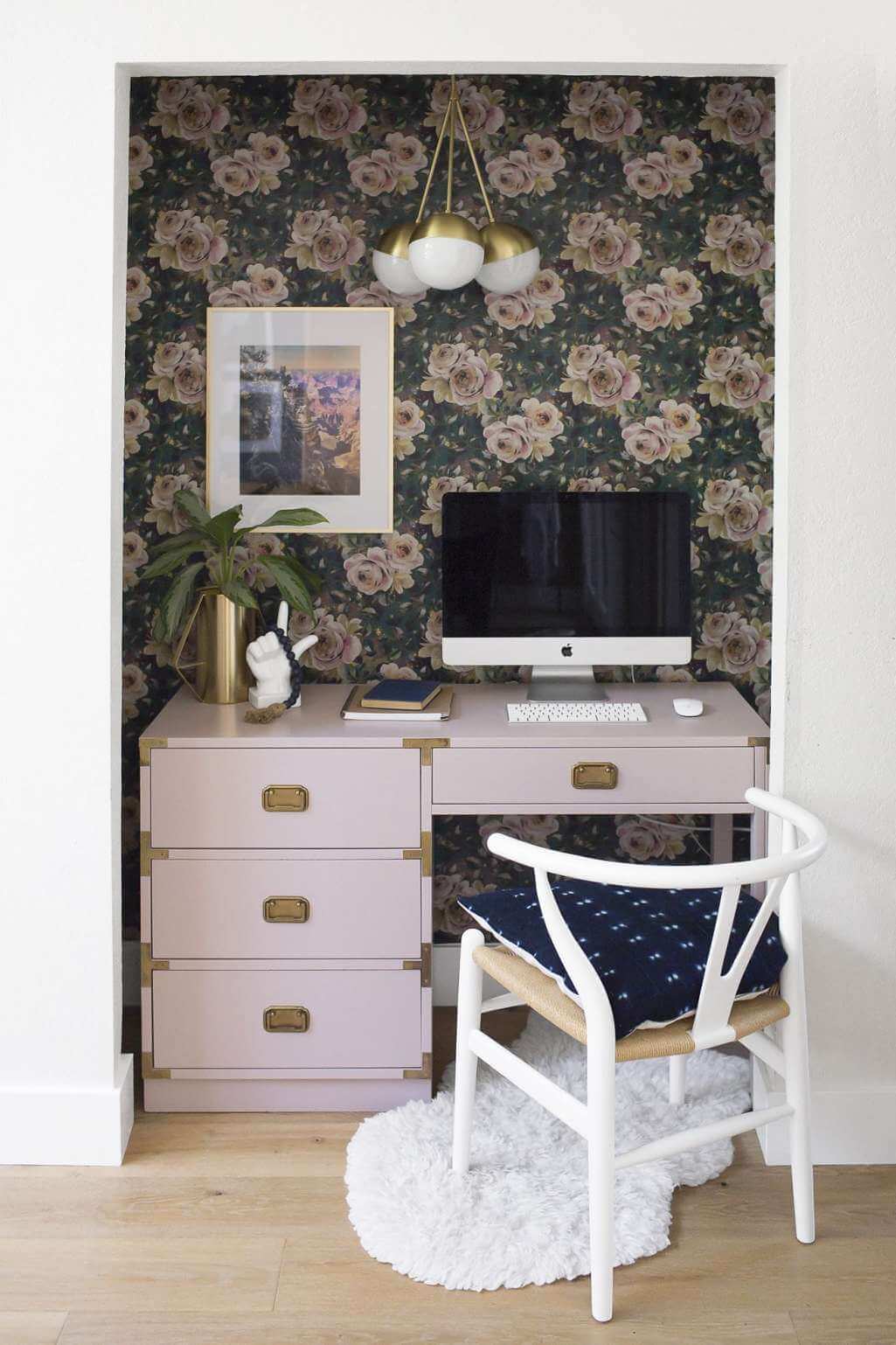 4. Coordinate Everything In a Relaxing Color Such As Blue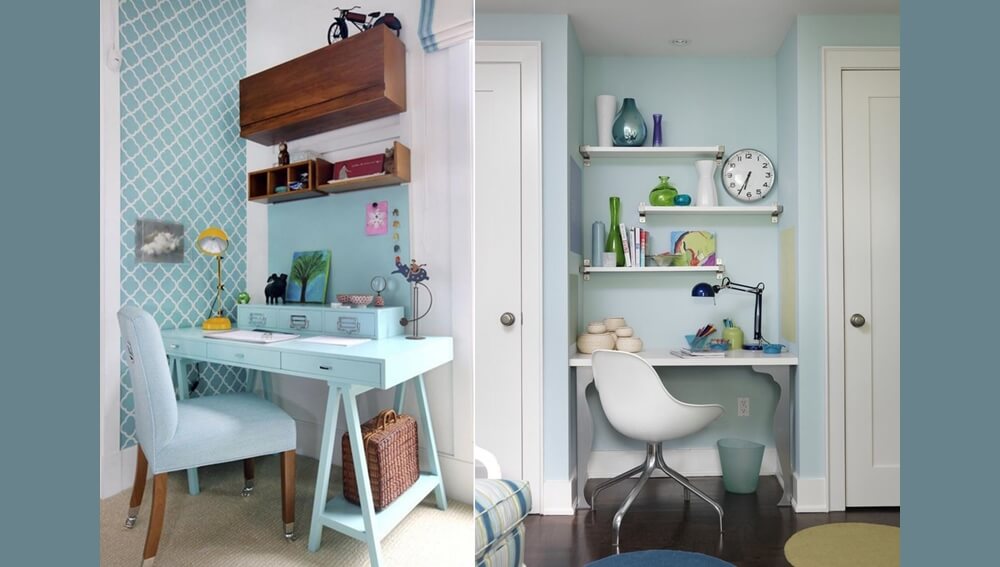 5. Install Lots Of White Floating Shelves For a Breezy Look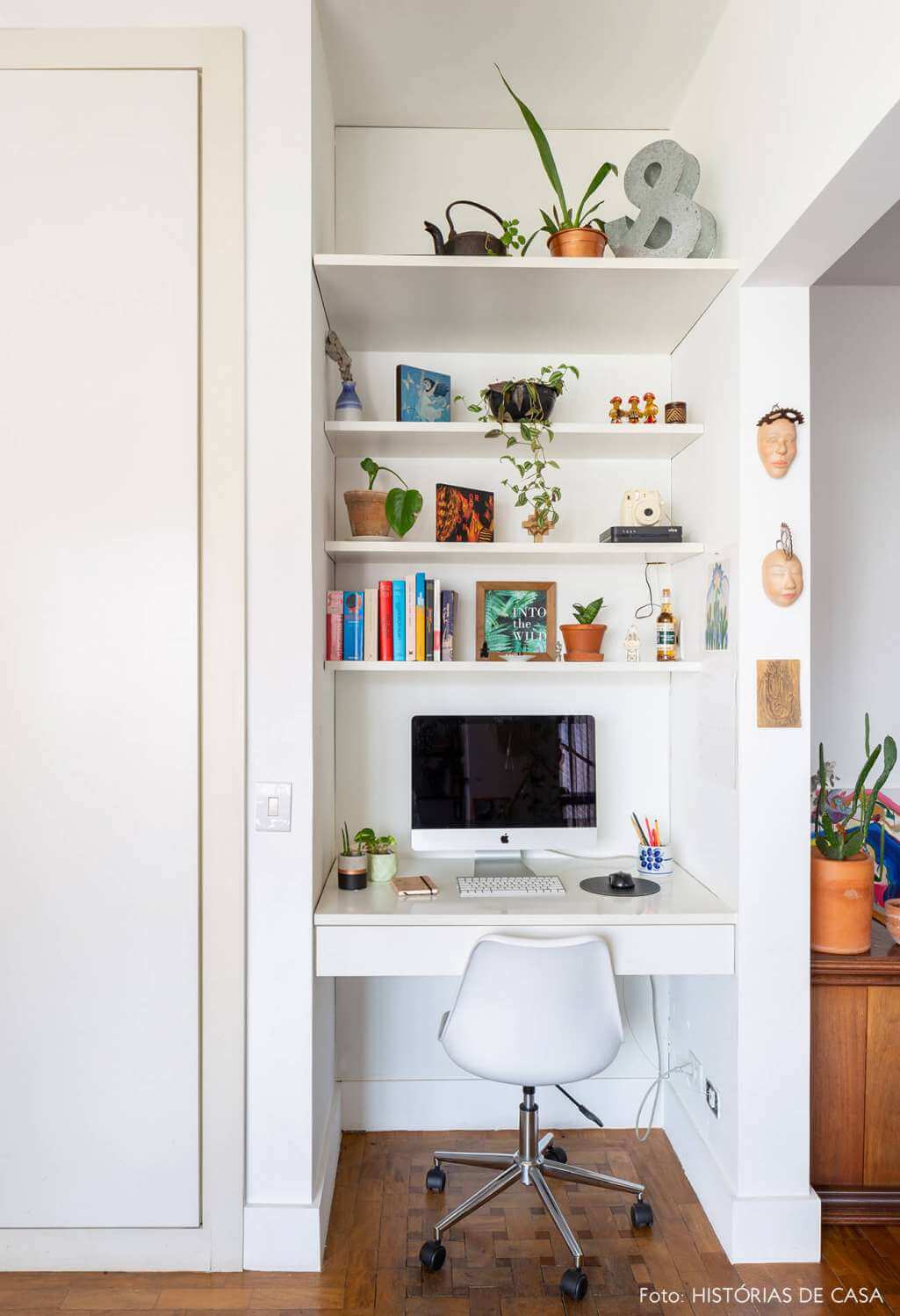 6. Add Modular Storage With IKEA Bookshelves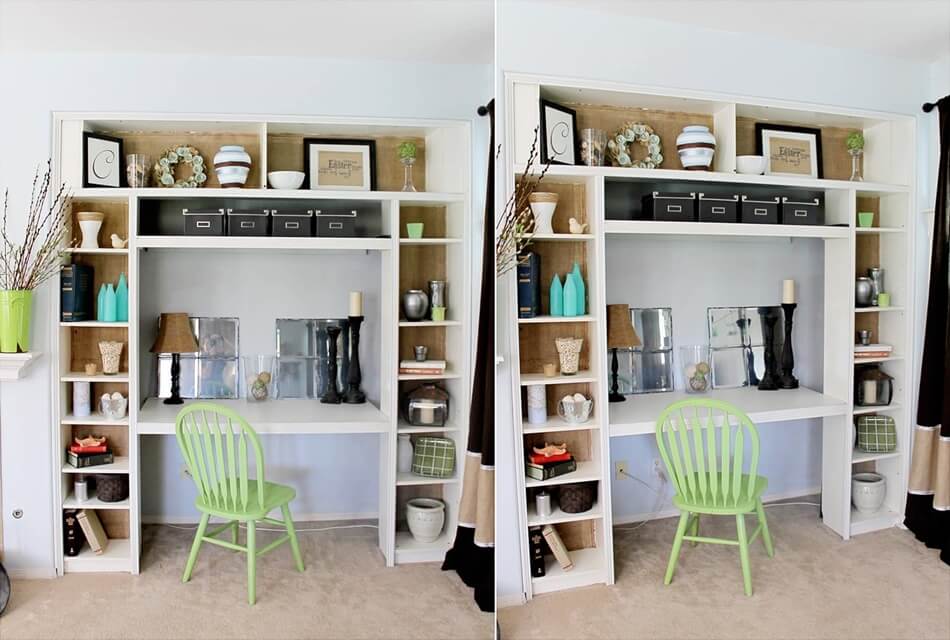 7. Use A Cart To Organize Your Desk Space and Keep It Free Of Clutter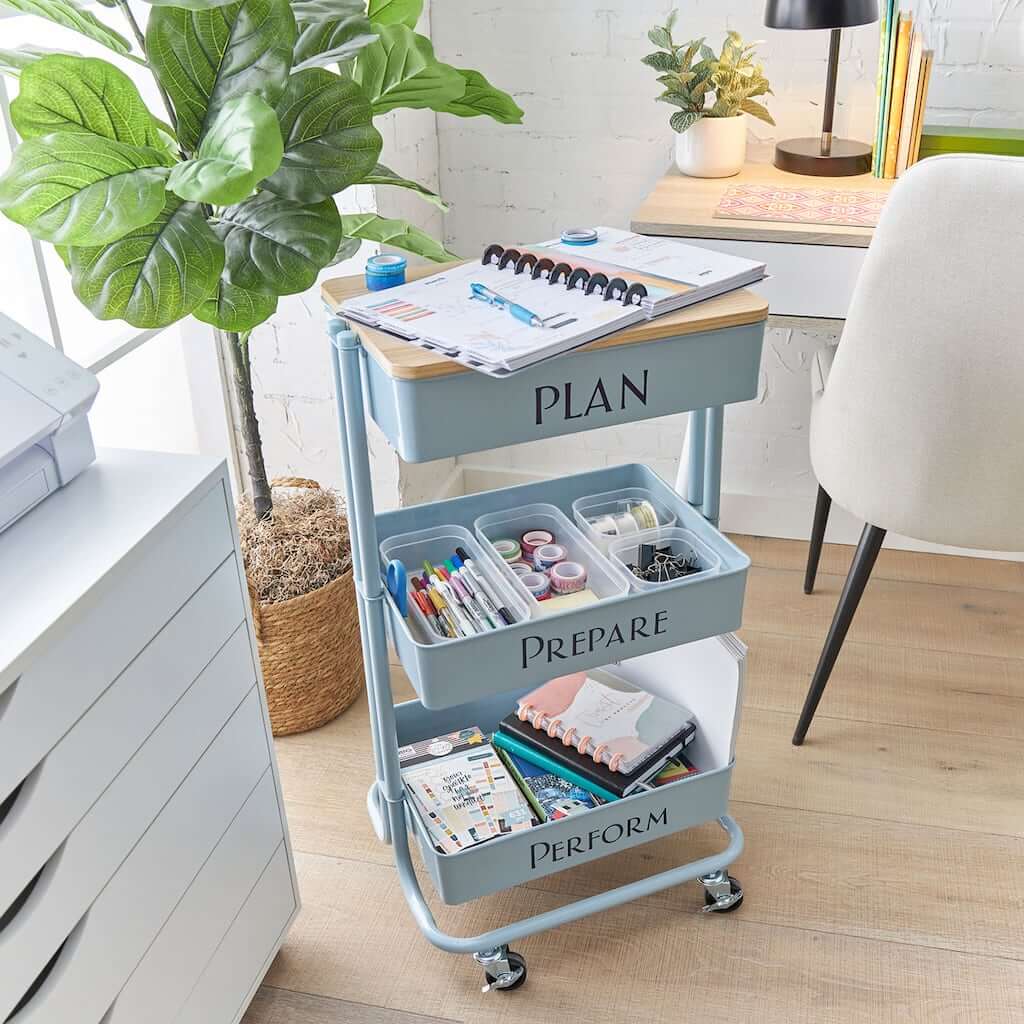 8. Add A Mixture Of Storage Solutions Such As This Ikea Shelf and The Pegboard Organizer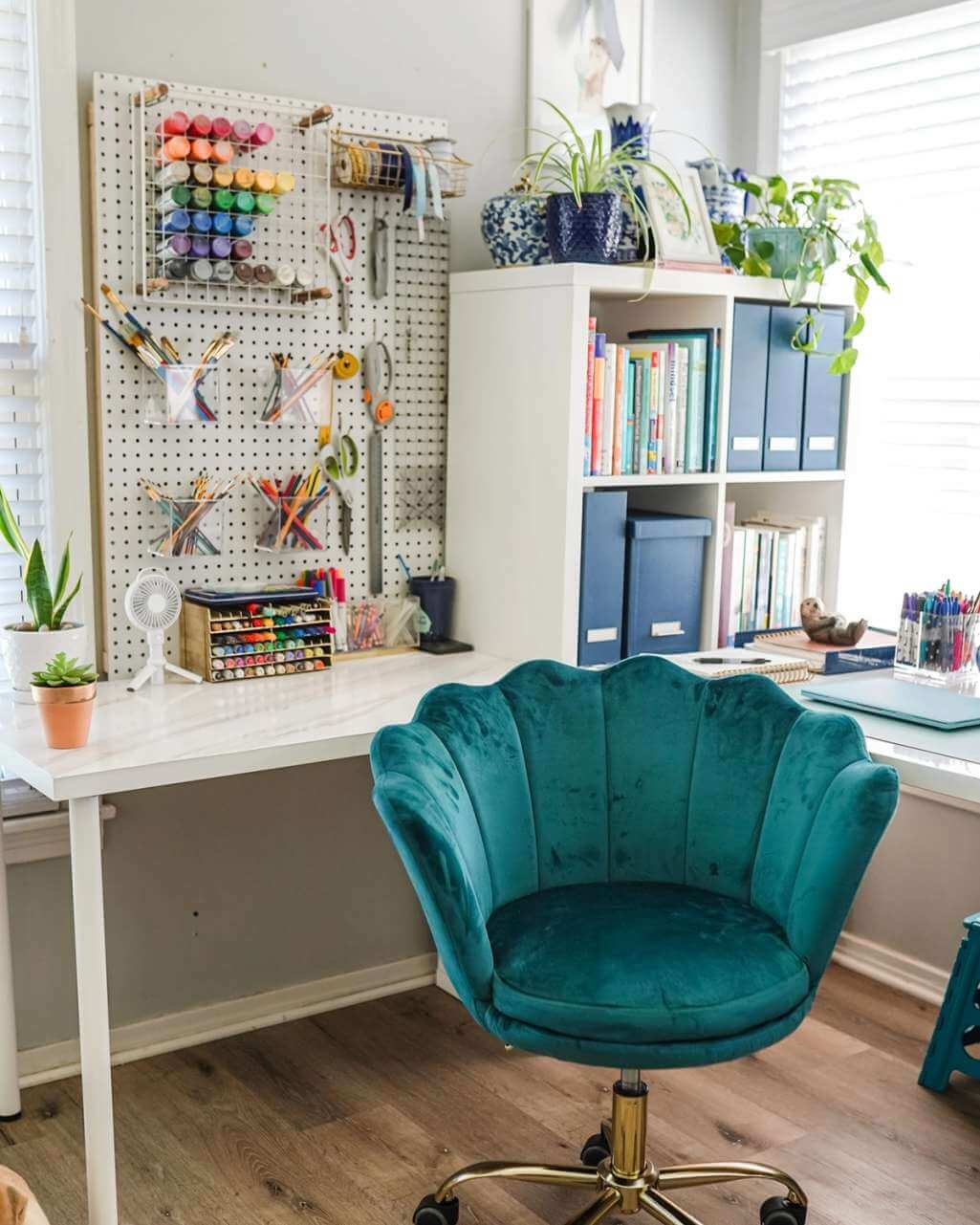 9. Turn The Home Office Into a Forest Because Yolo!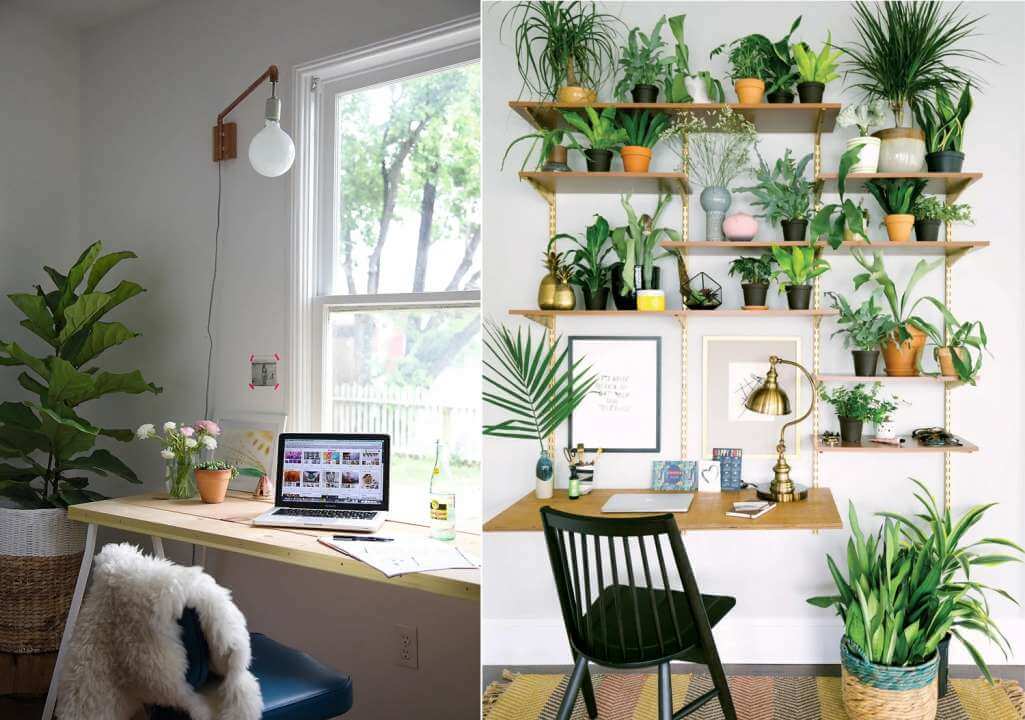 10. Add Ambient Lighting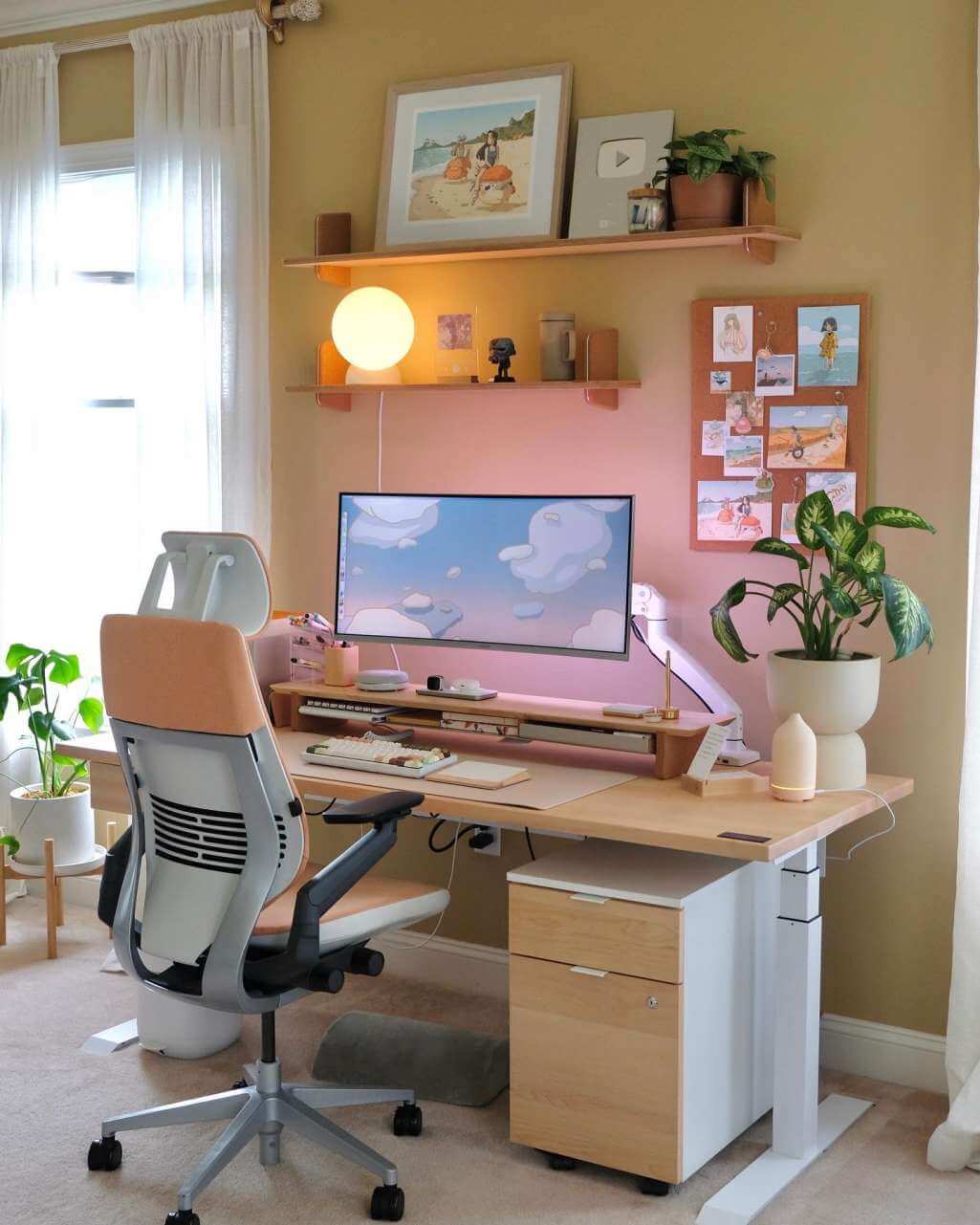 11. Add Nordic Style Accessories

12. Do Some Paint Color Blocking Over The Desk Wall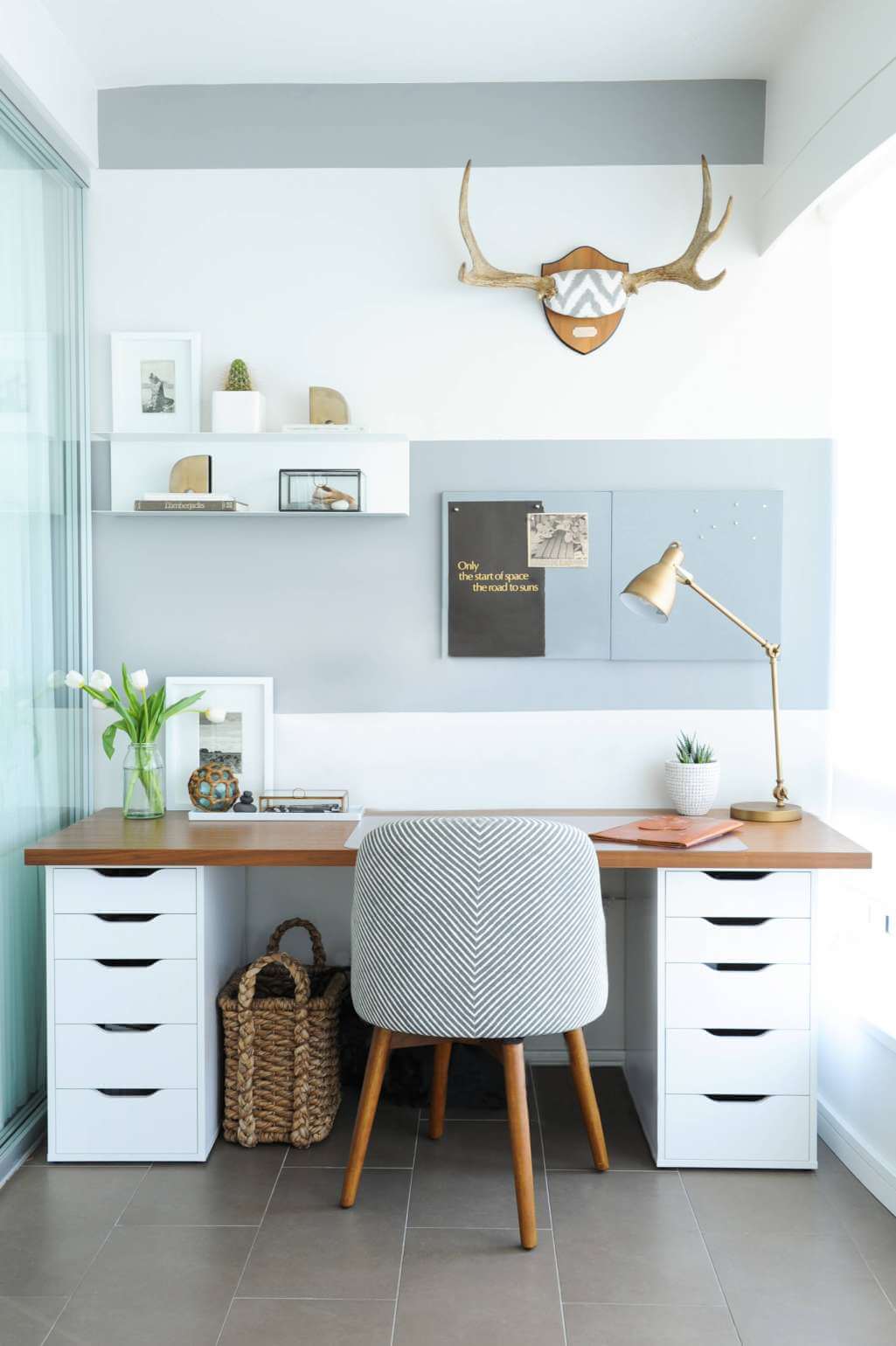 13. Add Some Texture Around The Desk With A Rug And Woven Baskets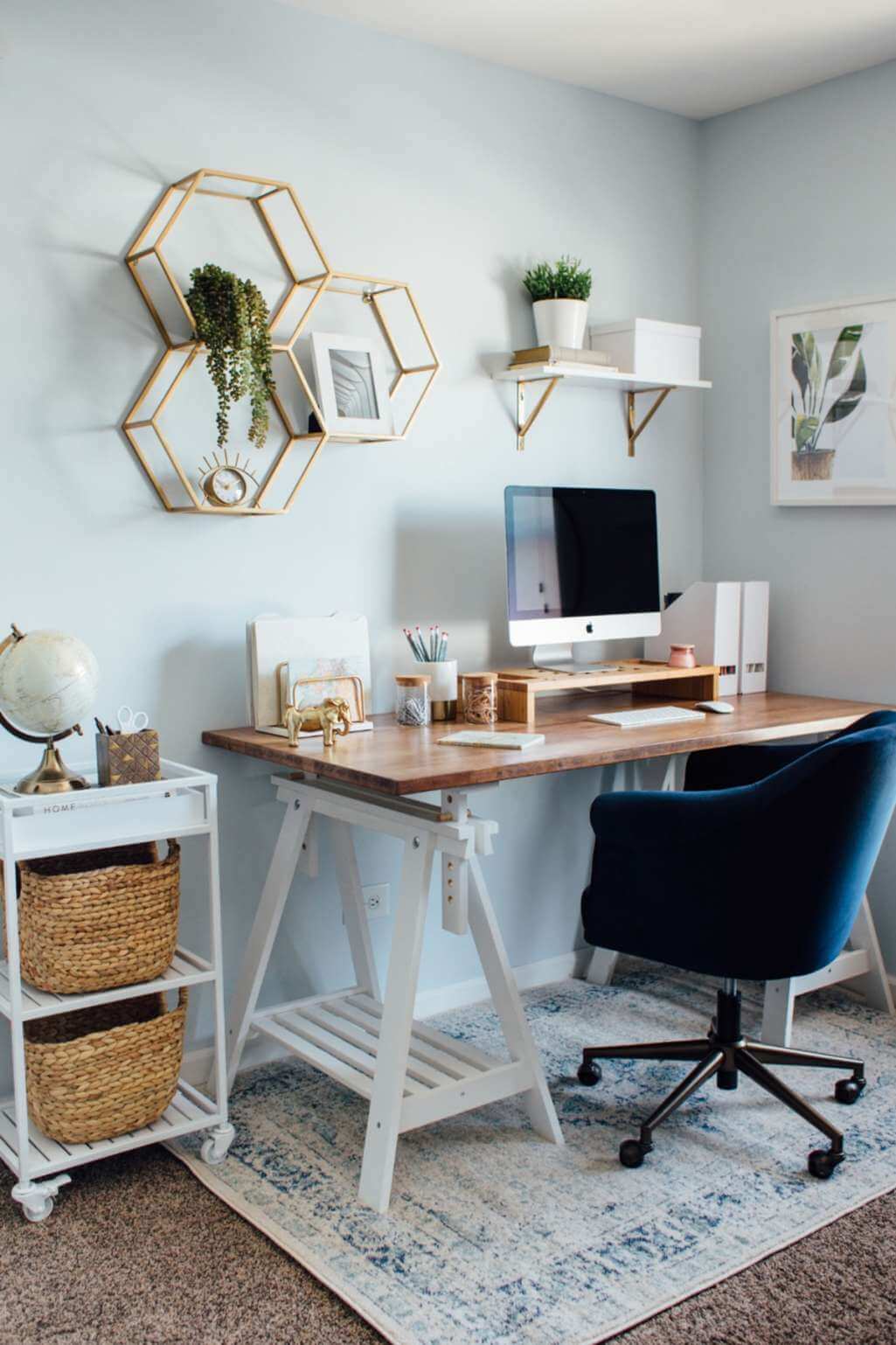 14. Decorate With Hanging Plant Holders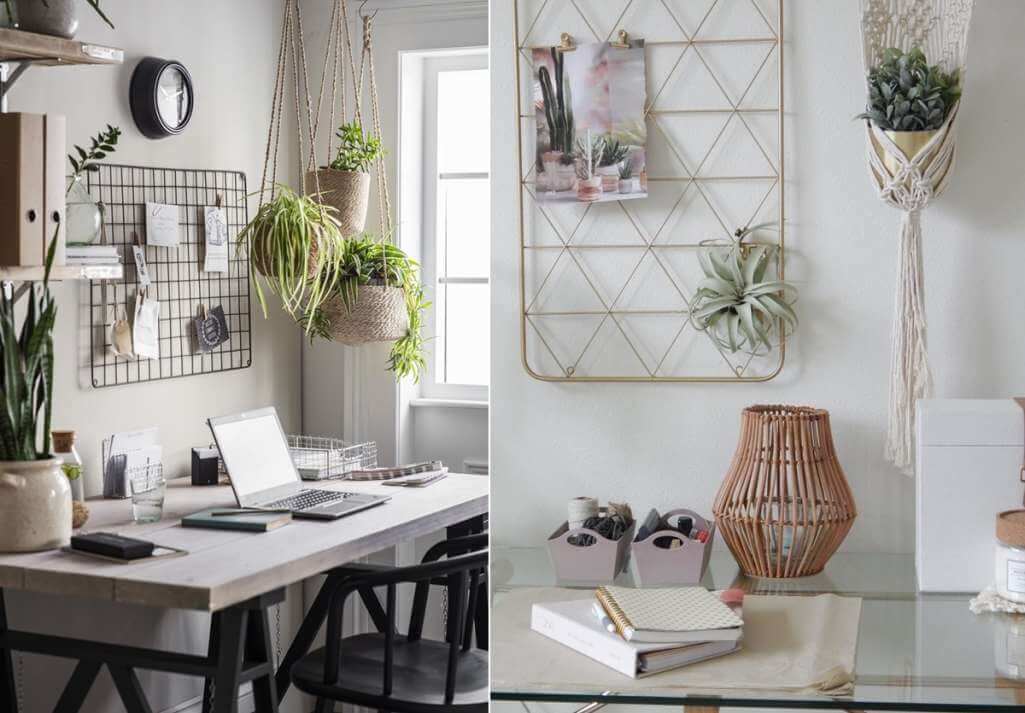 15. Go For A Beachy Look With Unpolished Wood Shelves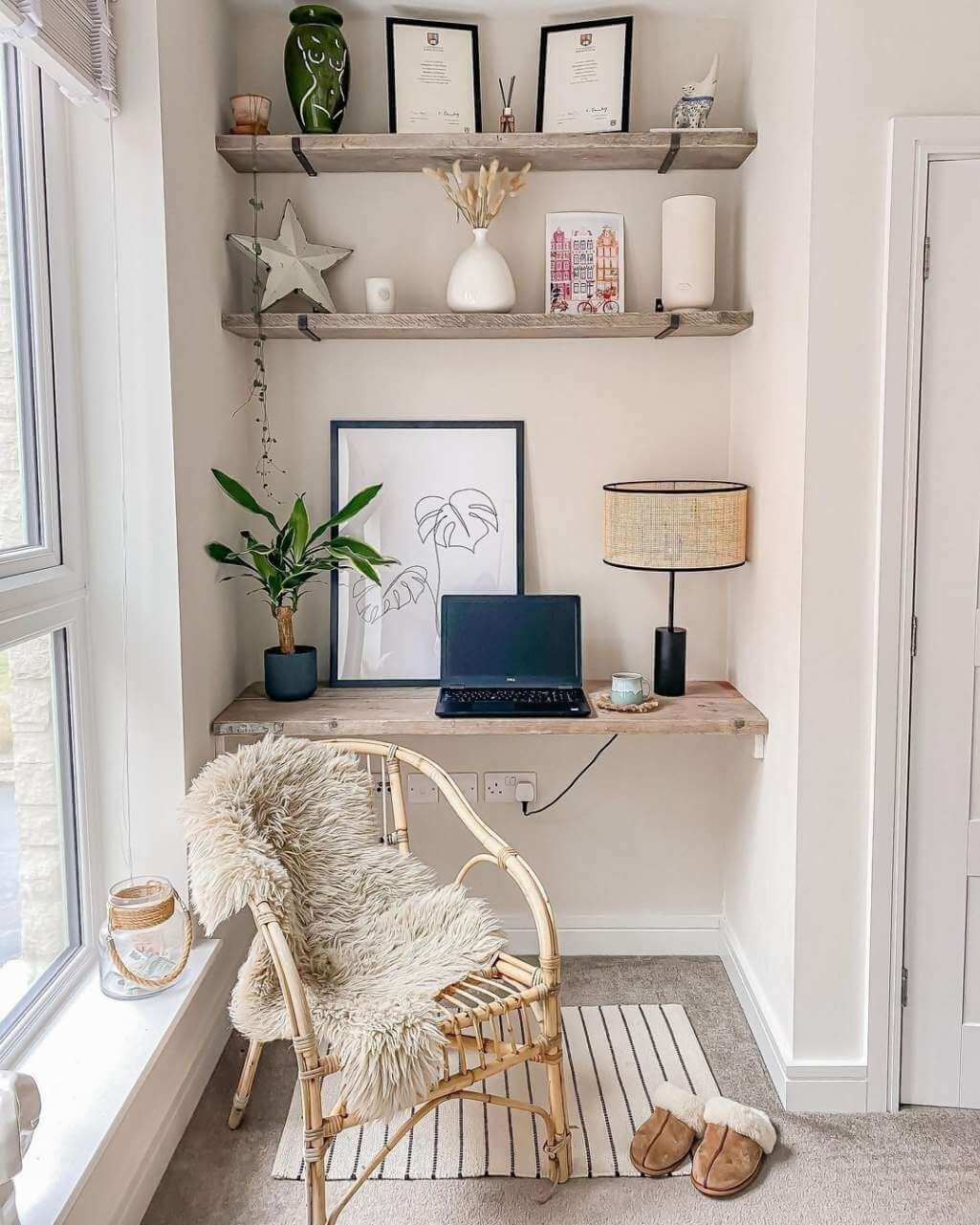 16. Decorate With Vintage Items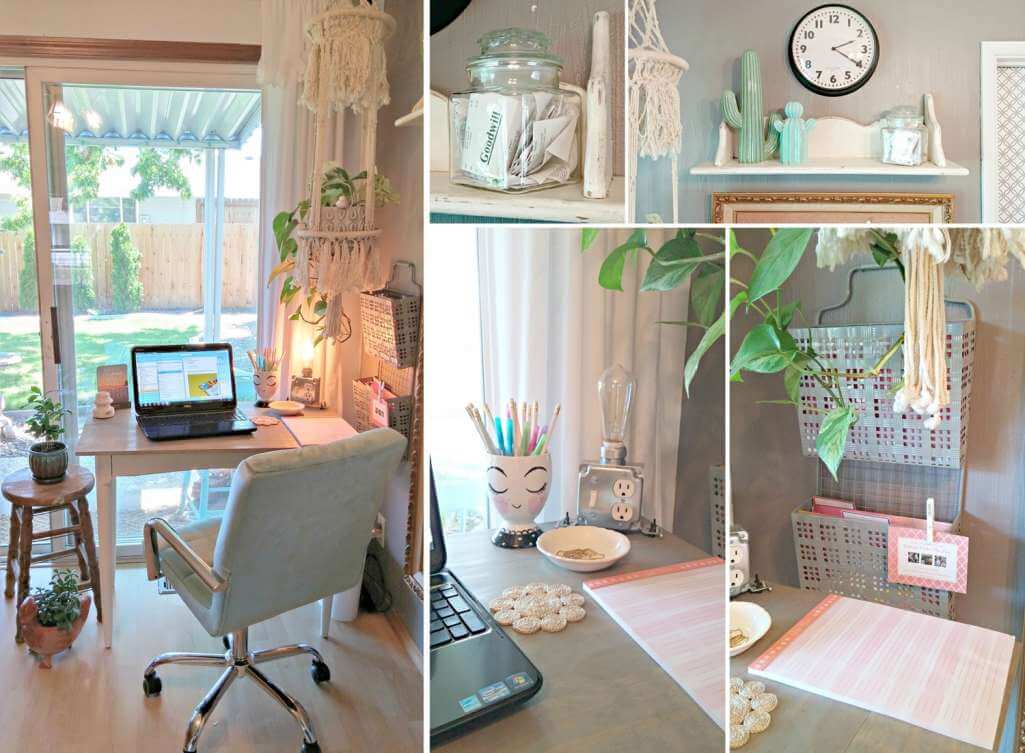 17. Decorate With Color Coded Books
18. Create A Cozy Look With Wood and Warm Lighting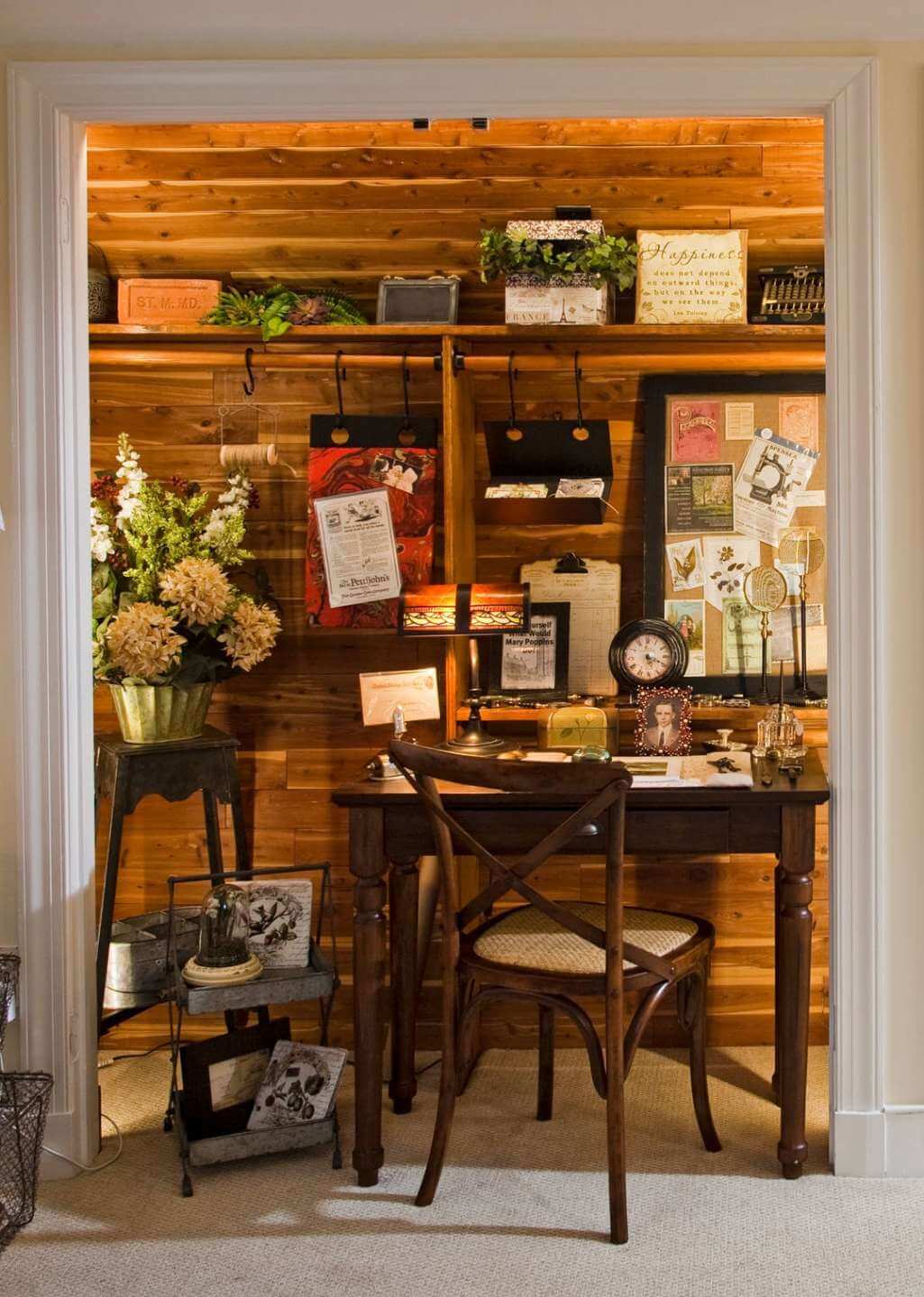 19.  Add A Memo Board On The Wall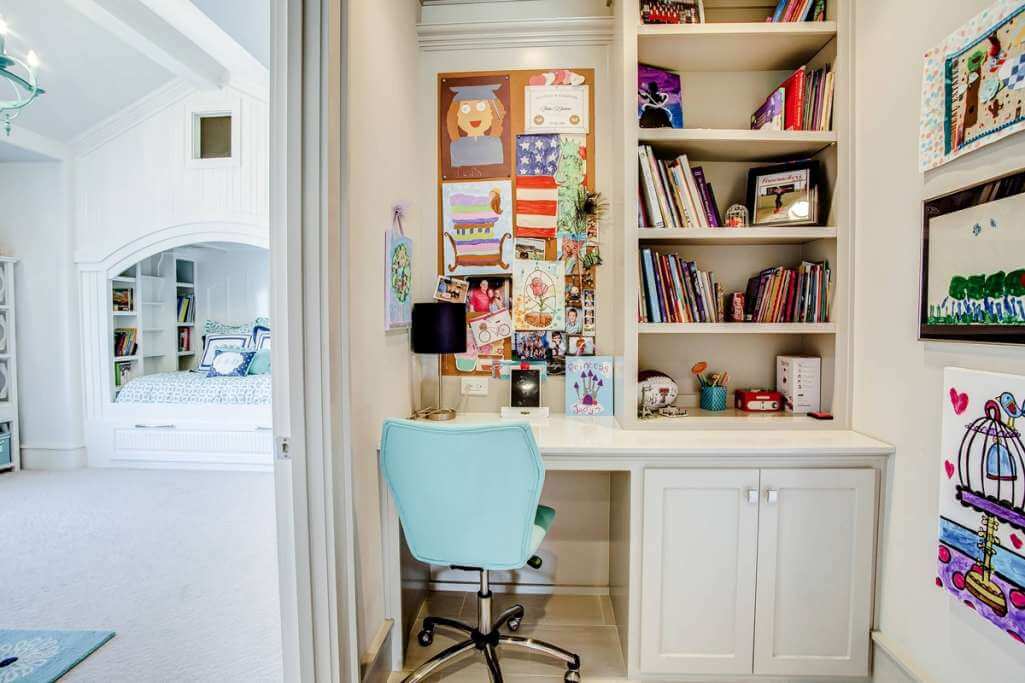 20. Create A Focal Point With a Large Wall Clock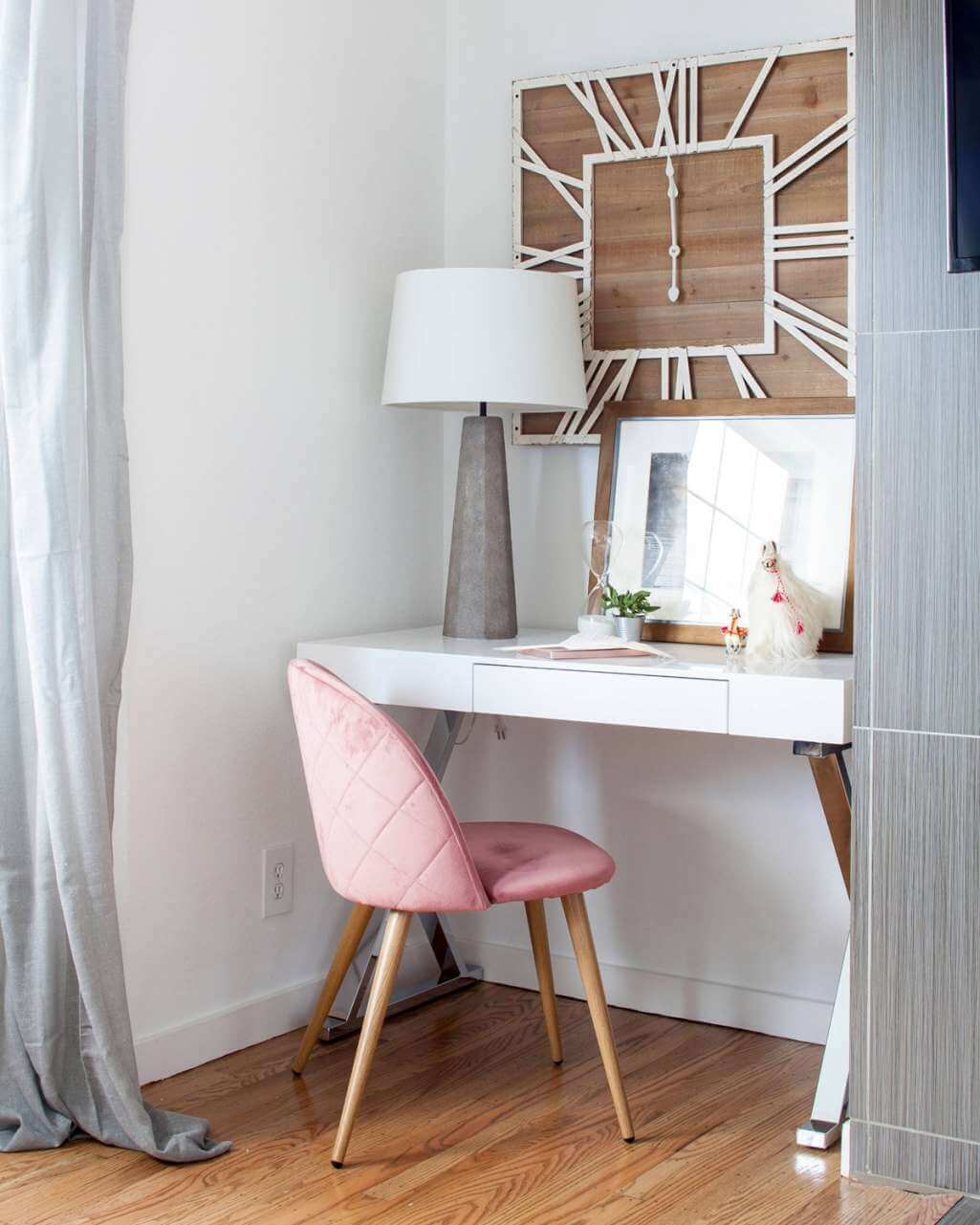 21. Put A Chaise Lounge Next To The Desk For Taking Breaks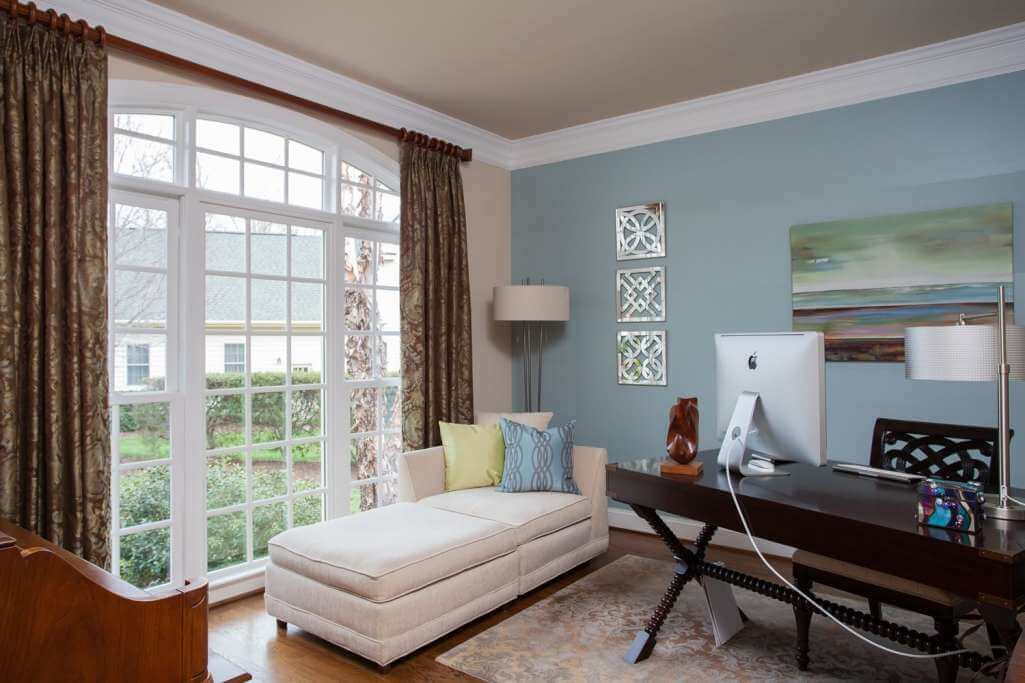 22. Design a Gallery Wall With Family Photos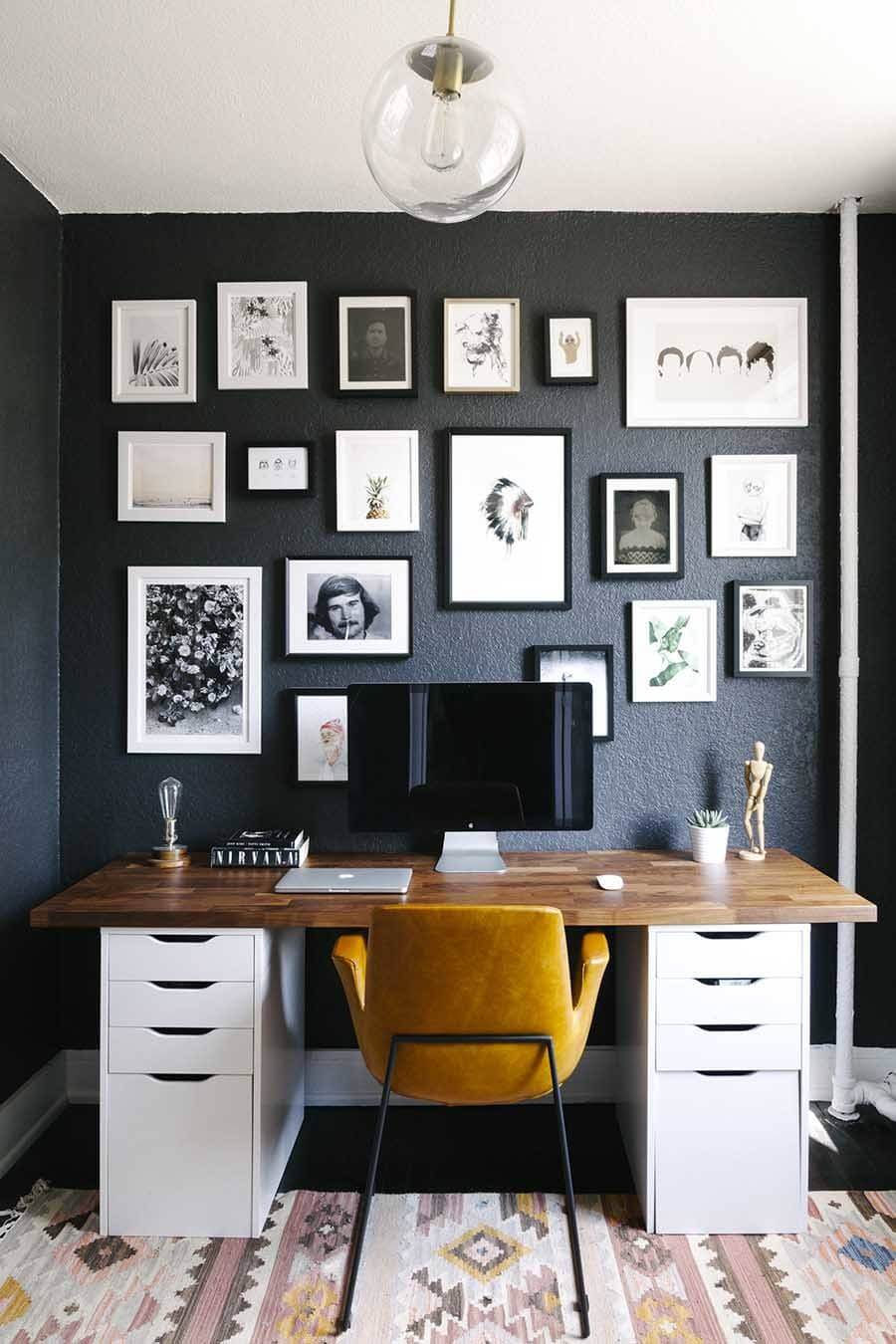 23. Decorate Around The Desk With Retro Style Objects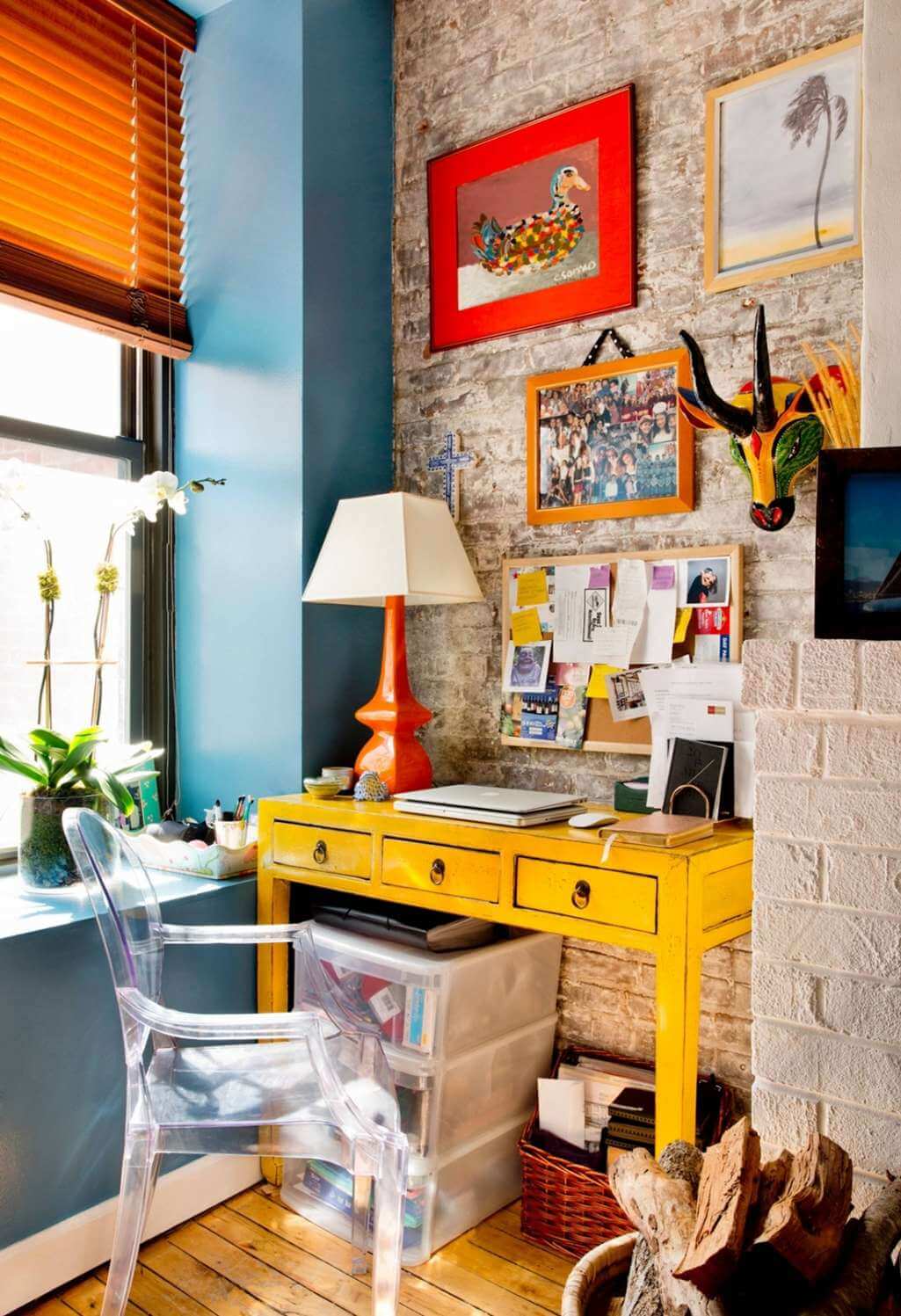 24. Design a Shabby Chic Nook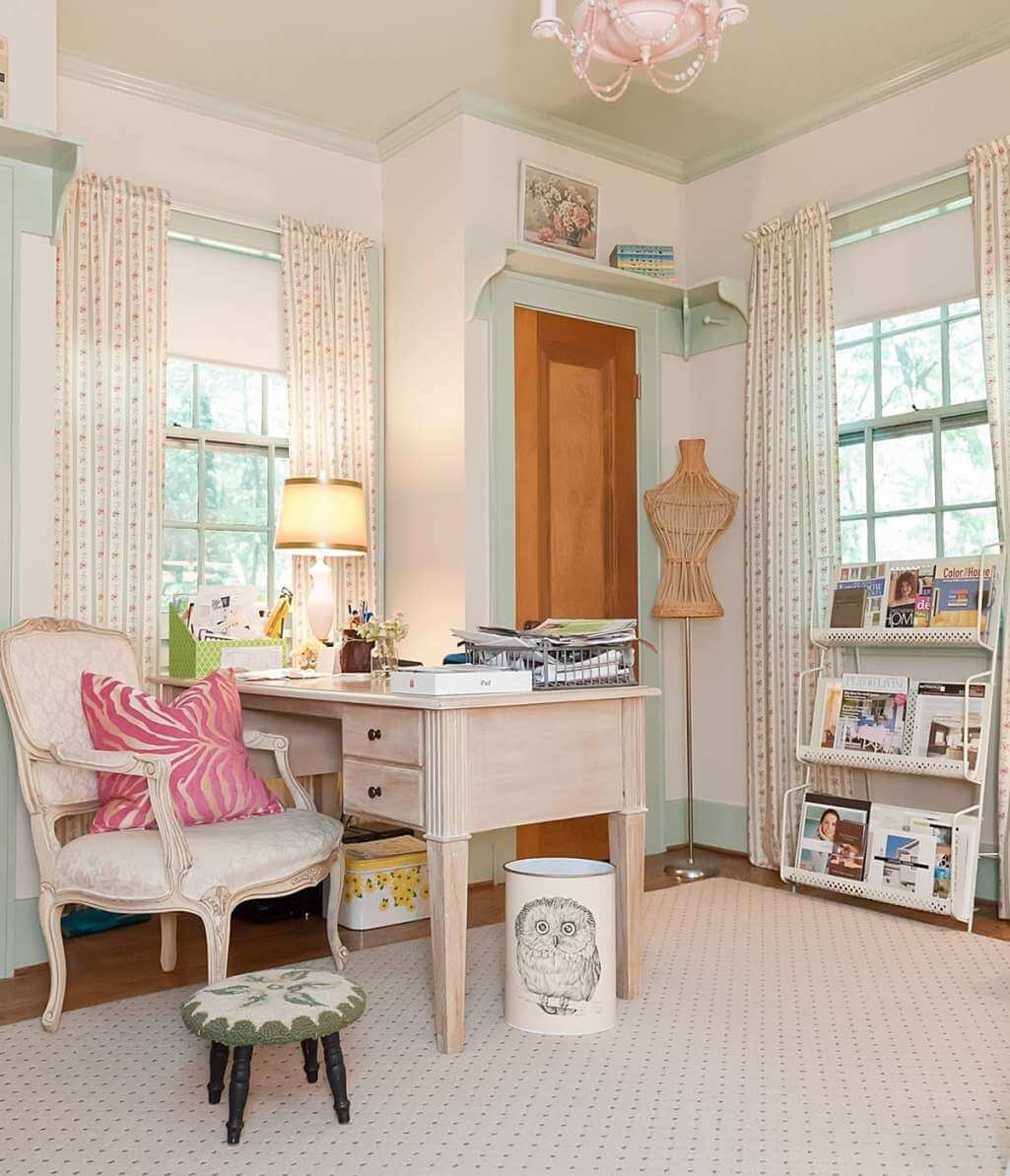 25. Decorate With Wooden Accessories