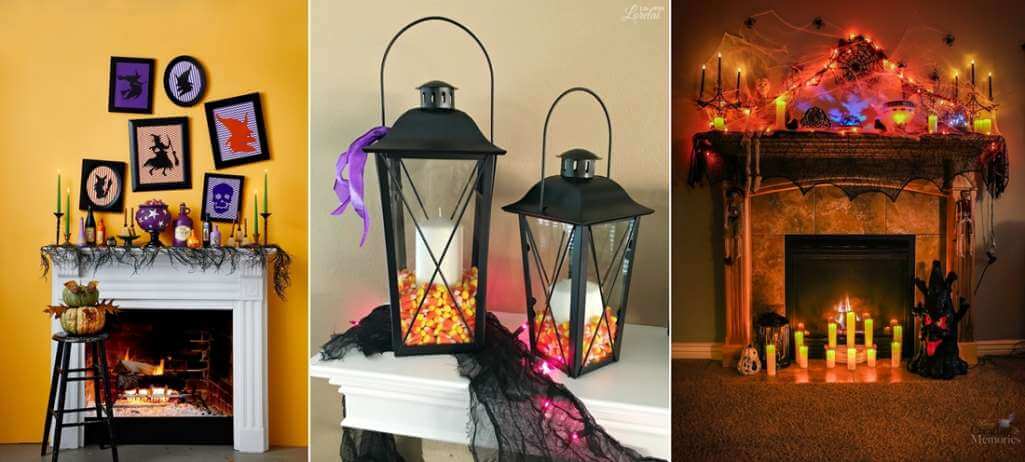 There's still a month to go until it is Halloween but hey! Who said you can't put up the decorations now? We thought a good place to start decorating for halloween would be the fireplace mantel. Here are some ideas.
1. Paint Pumpkins With Black and White Patterns And Let Other Monochrome Accents Join The Club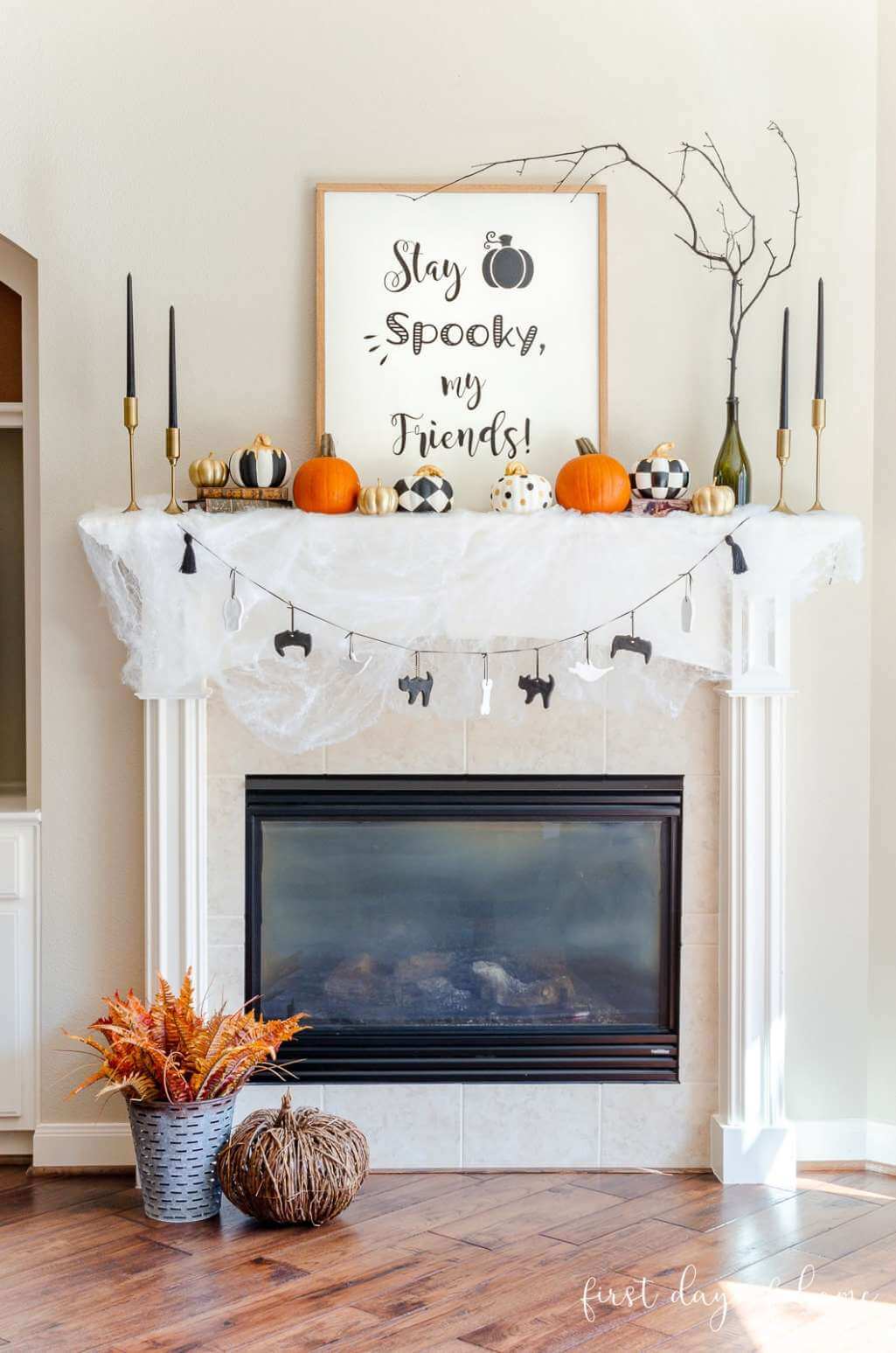 2. A Few Paper Bats and Dyed Black Cheesecloth Webs Would Bring Your Fireplace Mantel Into The Halloween Spirit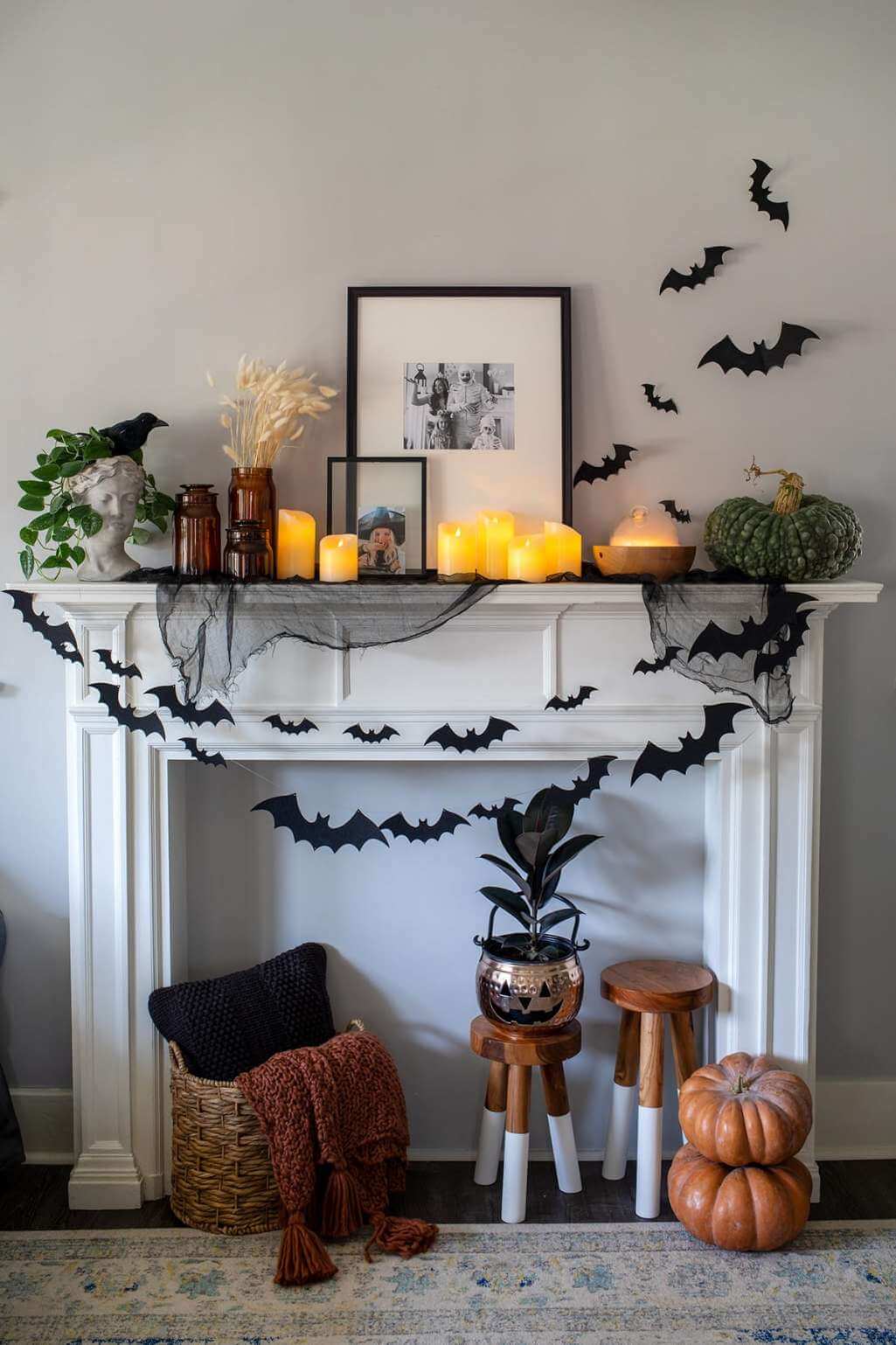 3. Sew a Mantle Scarf With Orange, Black, and Silver Fabrics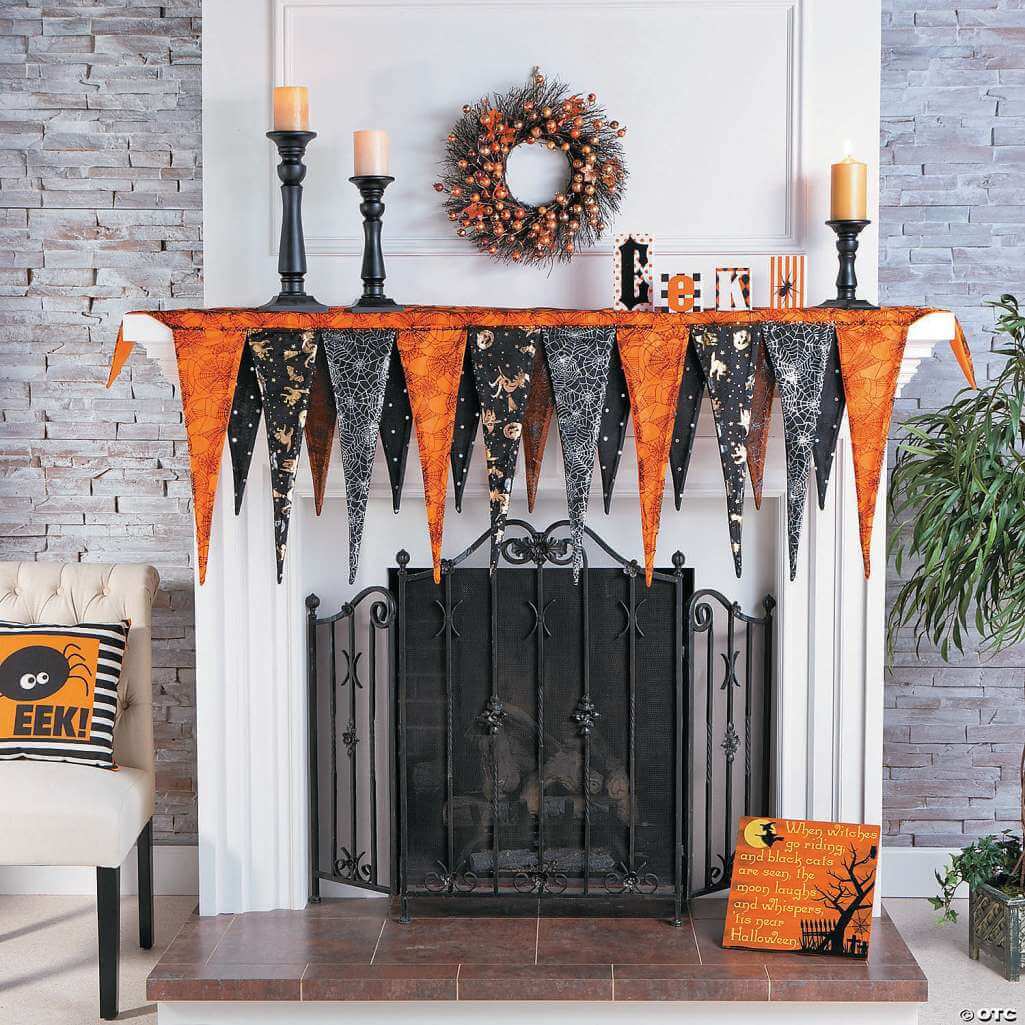 4. A Garland of Paper Skull Cutouts Will Get The Halloween Decor Started In Your Spook-tacular Home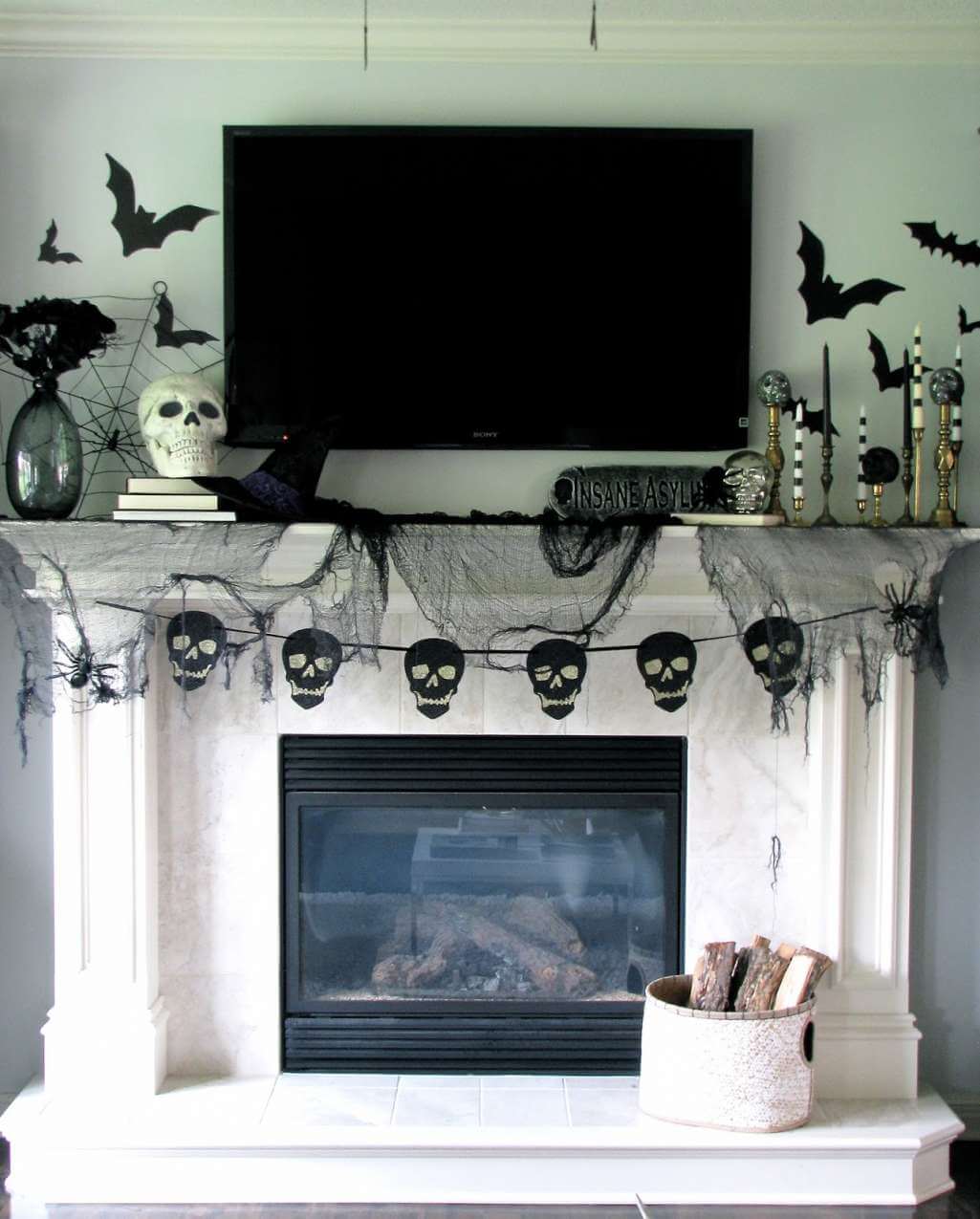 5. Throw In Battery Candles In Foam Pumpkins and Voila!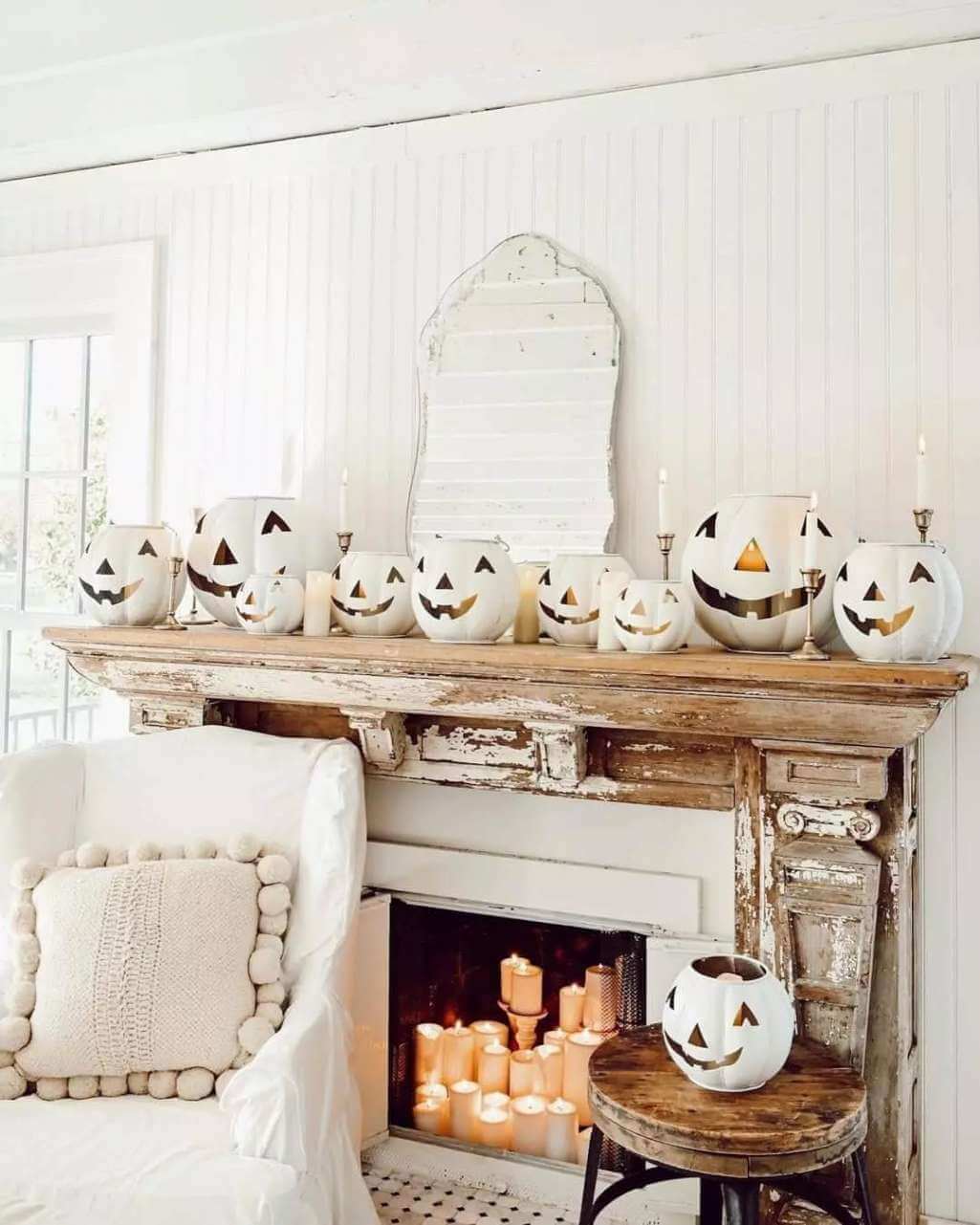 6. Go For a Little Gold With a Spray Painted Leaf Garland Topped With Small White Pumpkins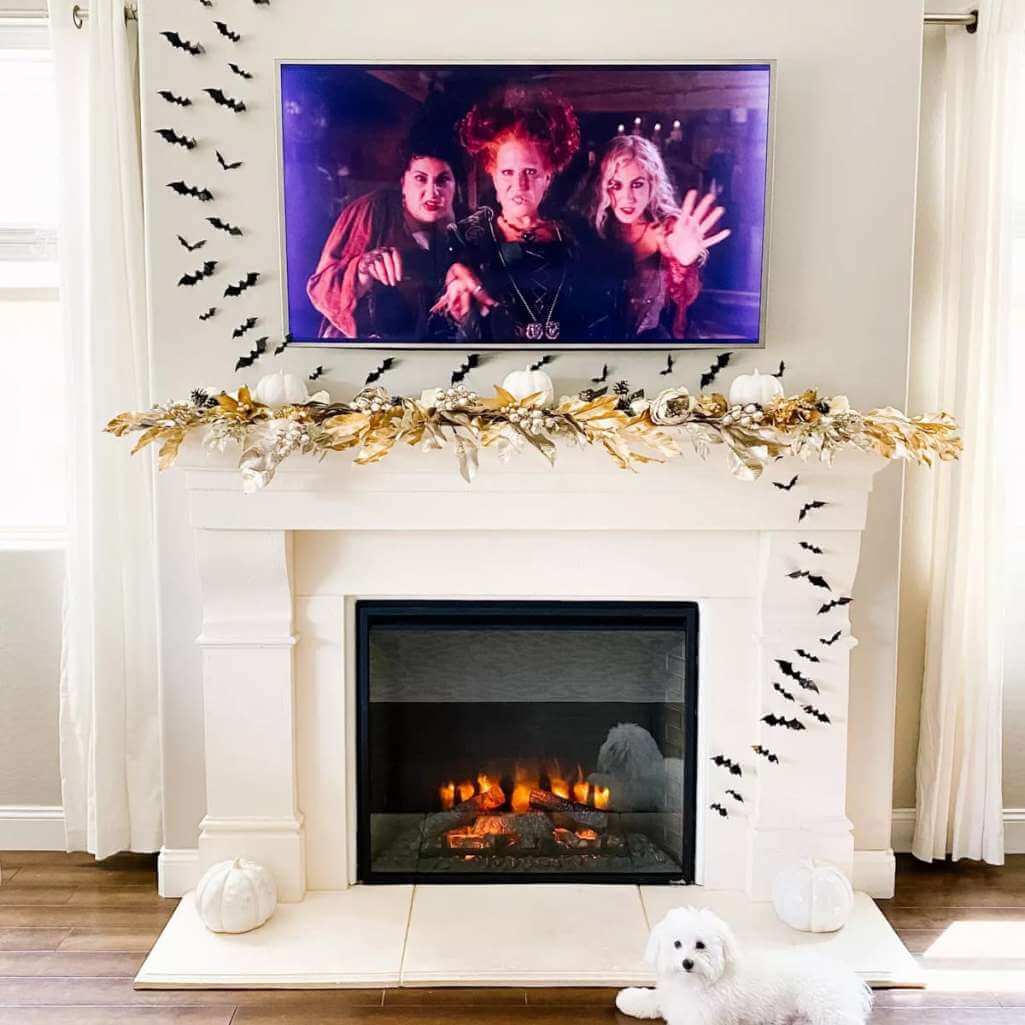 7. Fill Any White Stuff Such As Cotton or Cheesclothes In Bell Jars and Paint Or Glue Ghost Faces On Them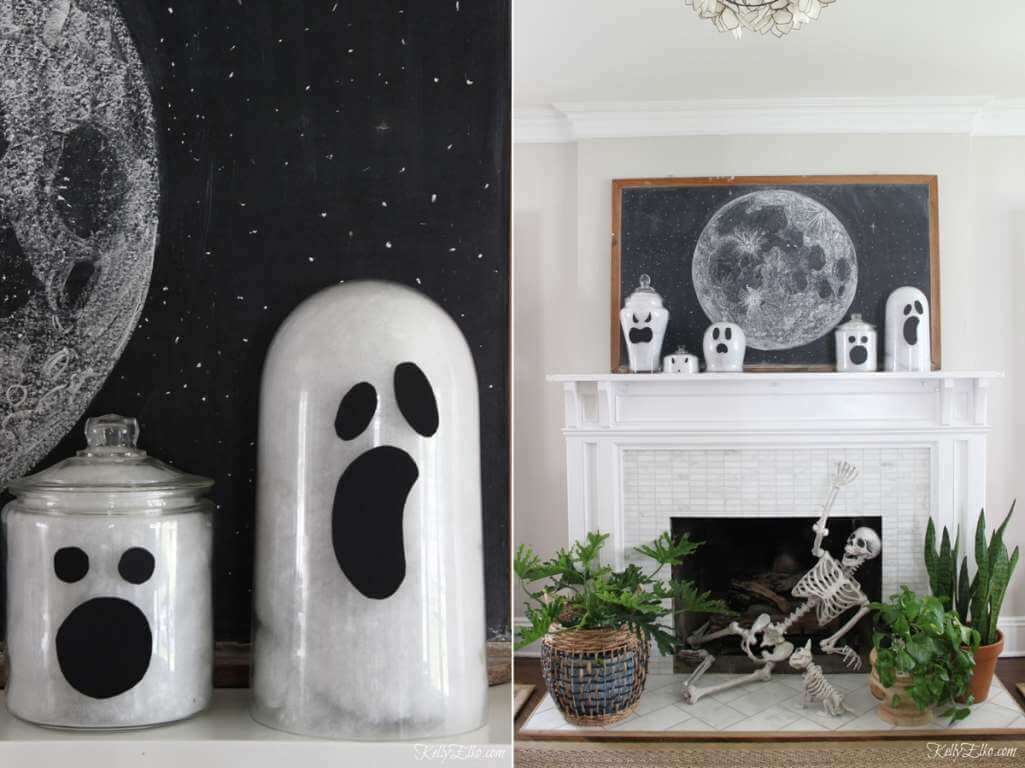 8. Decorate The Mantel With Ceramic Pumpkins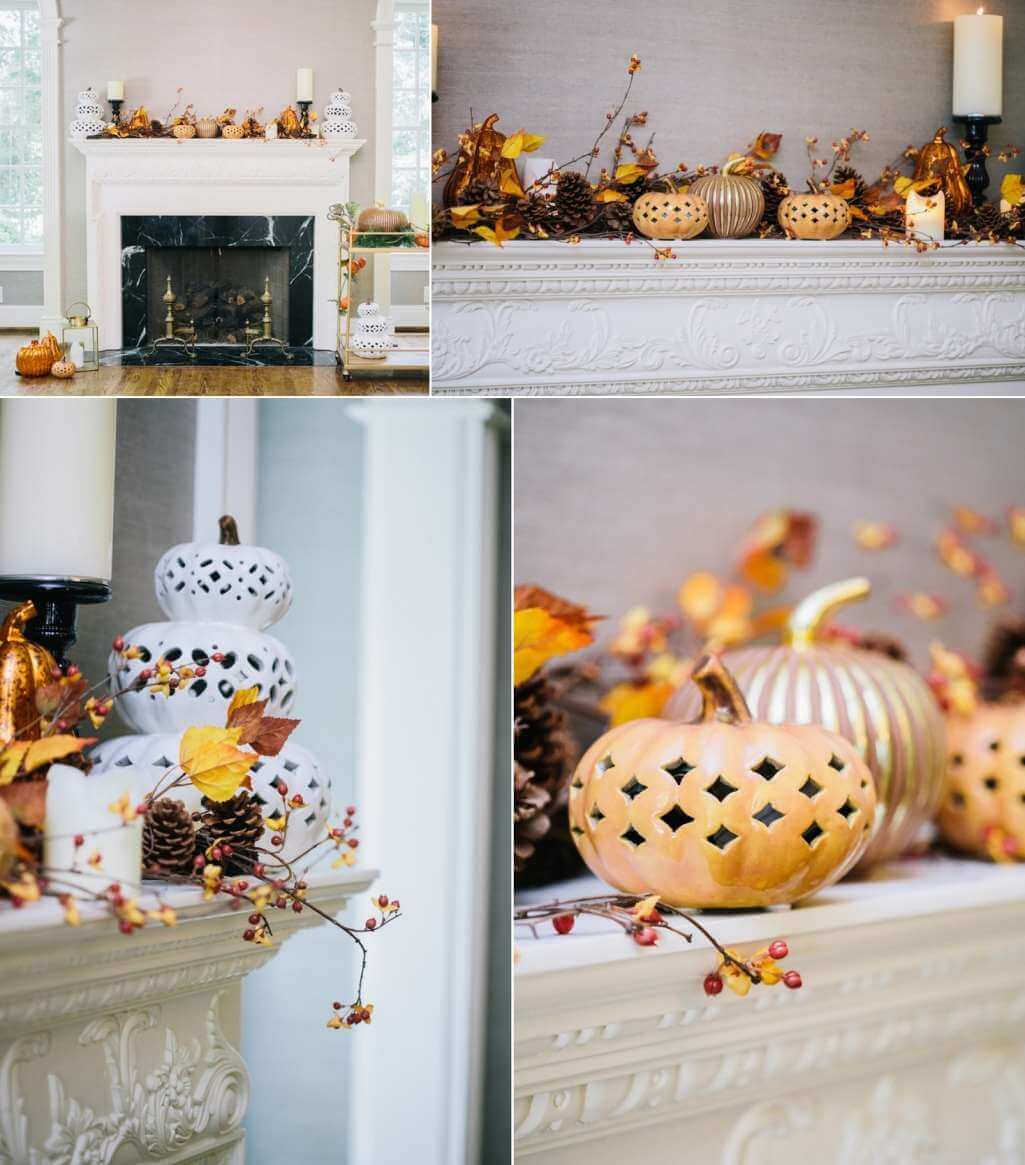 9. Give a Haunted House Vibe With Empty Window Frames Surrounded with Creepy Spiders, Bats, and Webs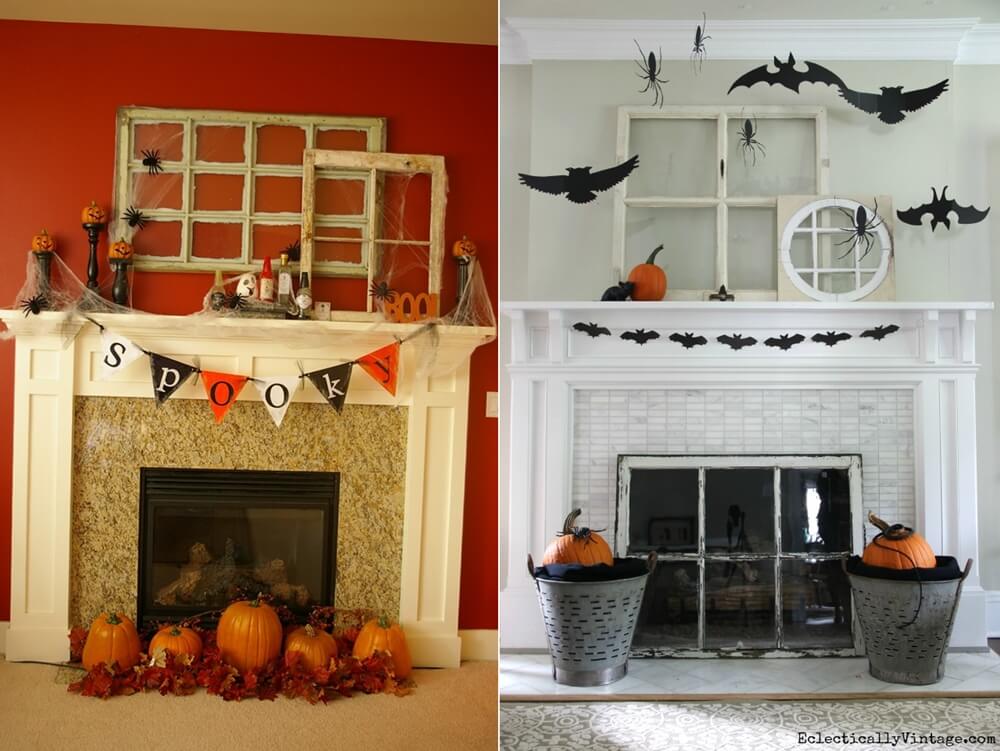 10. Grab A Marker, Draw a Web on The Mirror, and Then Add a One or More Plastic Spiders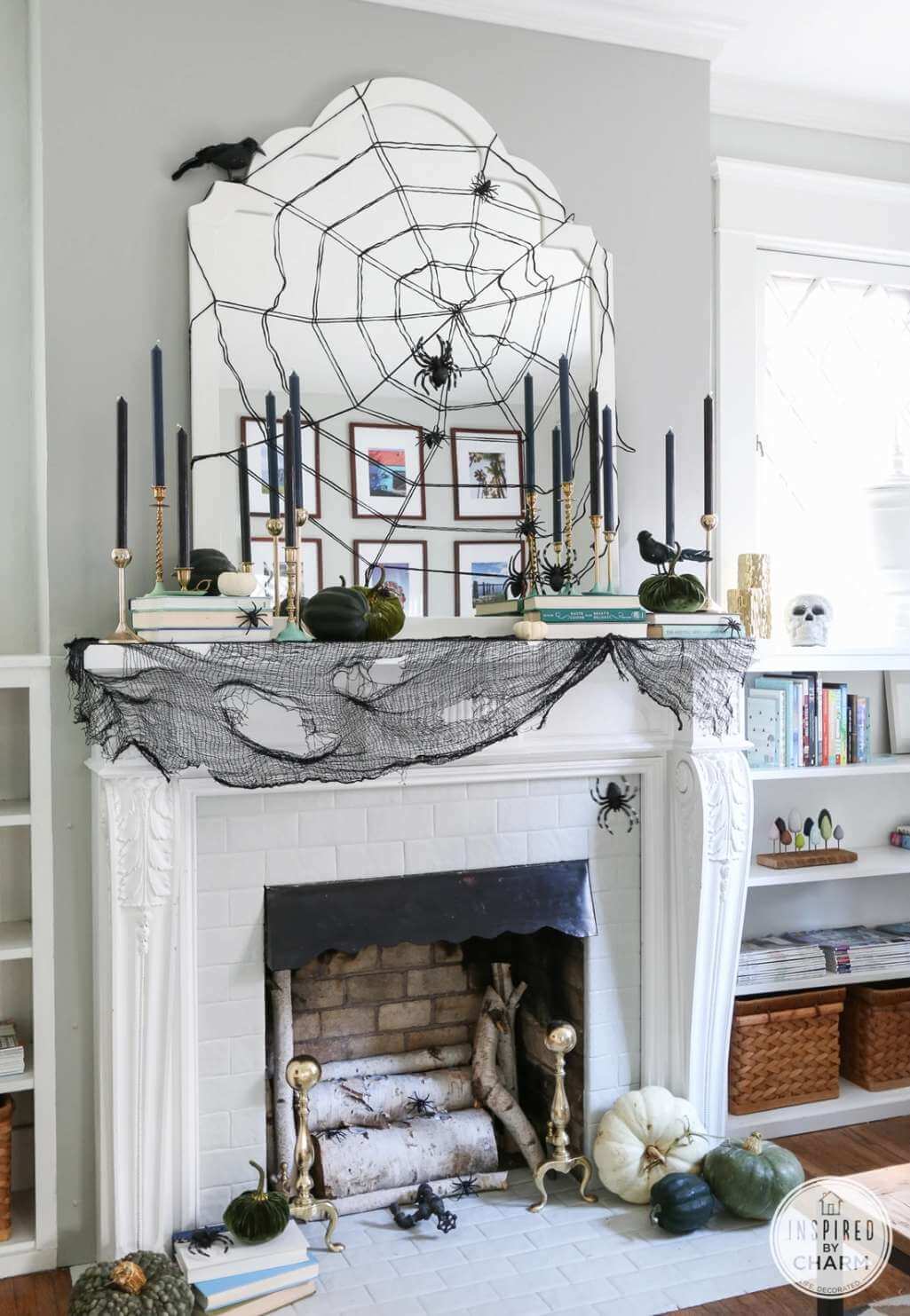 11. Make a Garland of Paper Fans Using Black And Gold Scrapbook Paper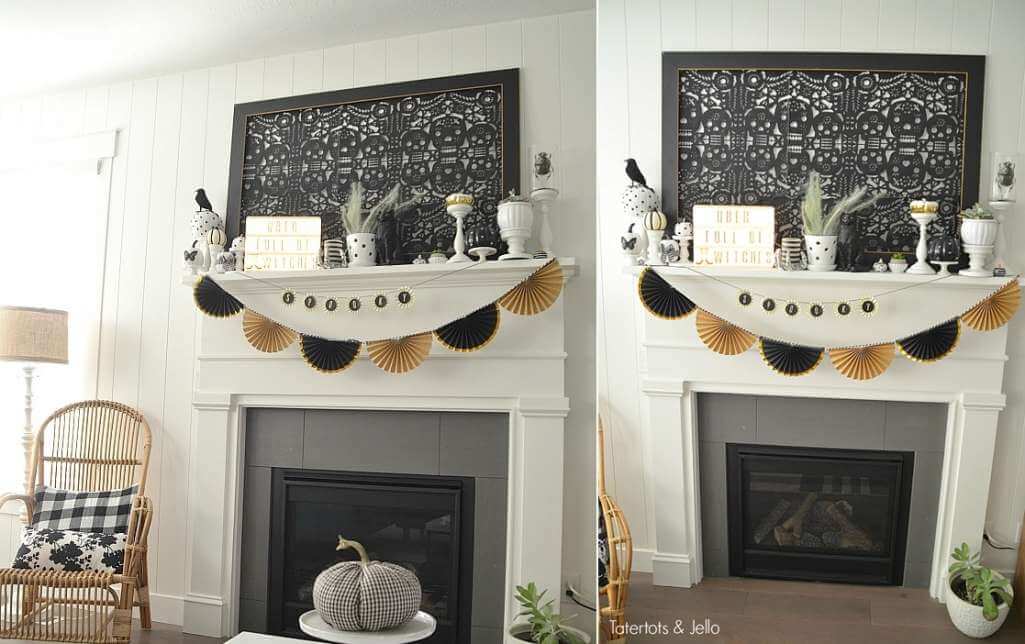 12. Choose a Farmhouse Style Theme With Newsprint Cutouts, Weathered Wood, Distressed Paint, and Of Course Lots of White Decorative Items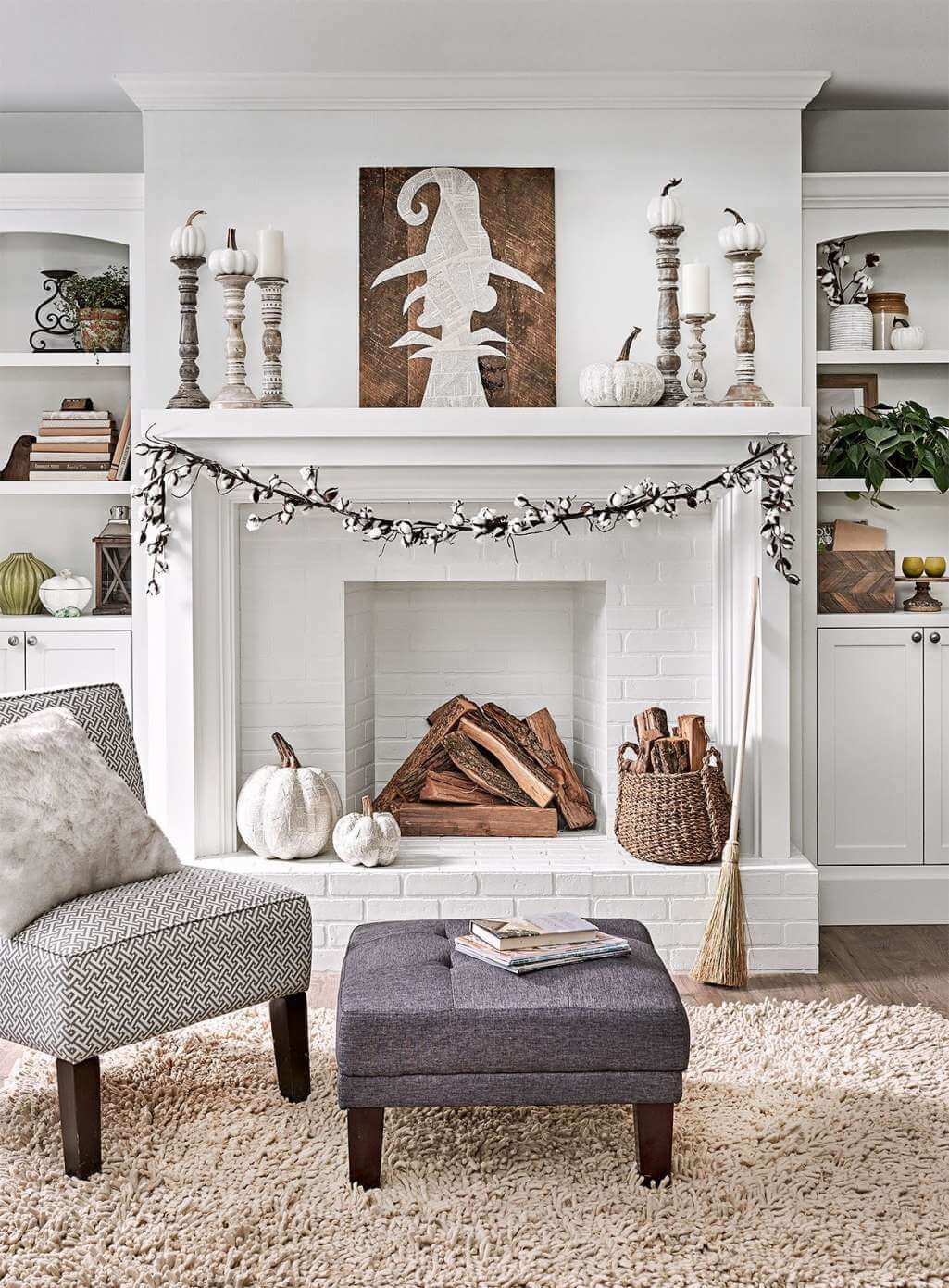 13. Add More Sppokiness to The Decor With Red String Lights and Some Lights in Other Colors Like a Haunted House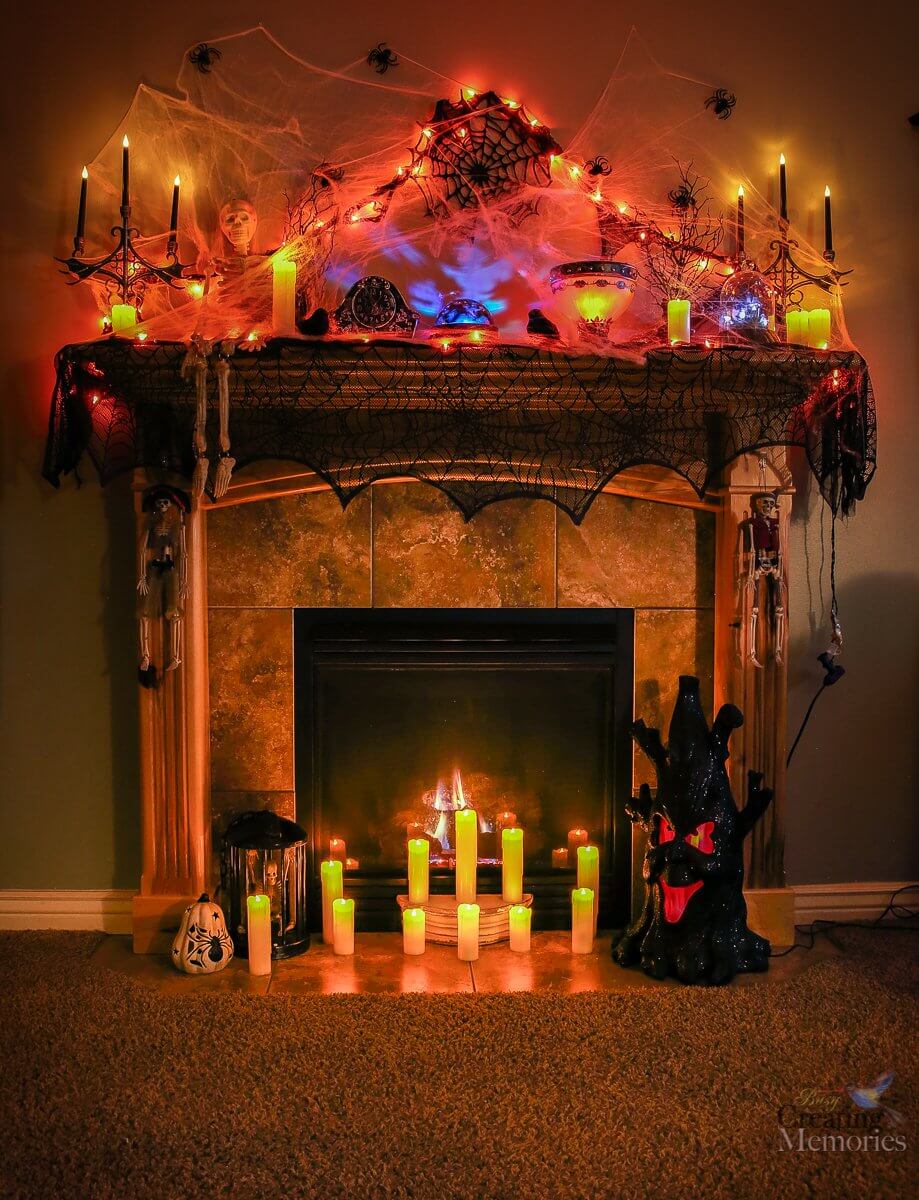 14. Make a Garland With Paper Spider Cutouts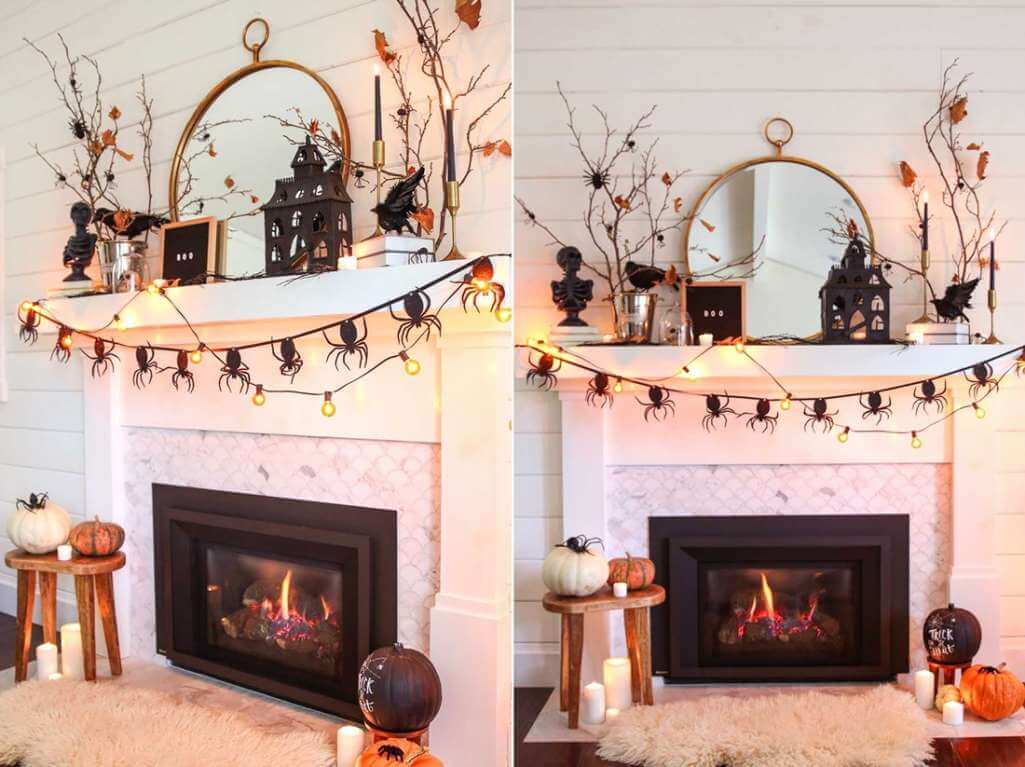 15. Decorate In a Color Theme of Purple, Green, Yellow, and White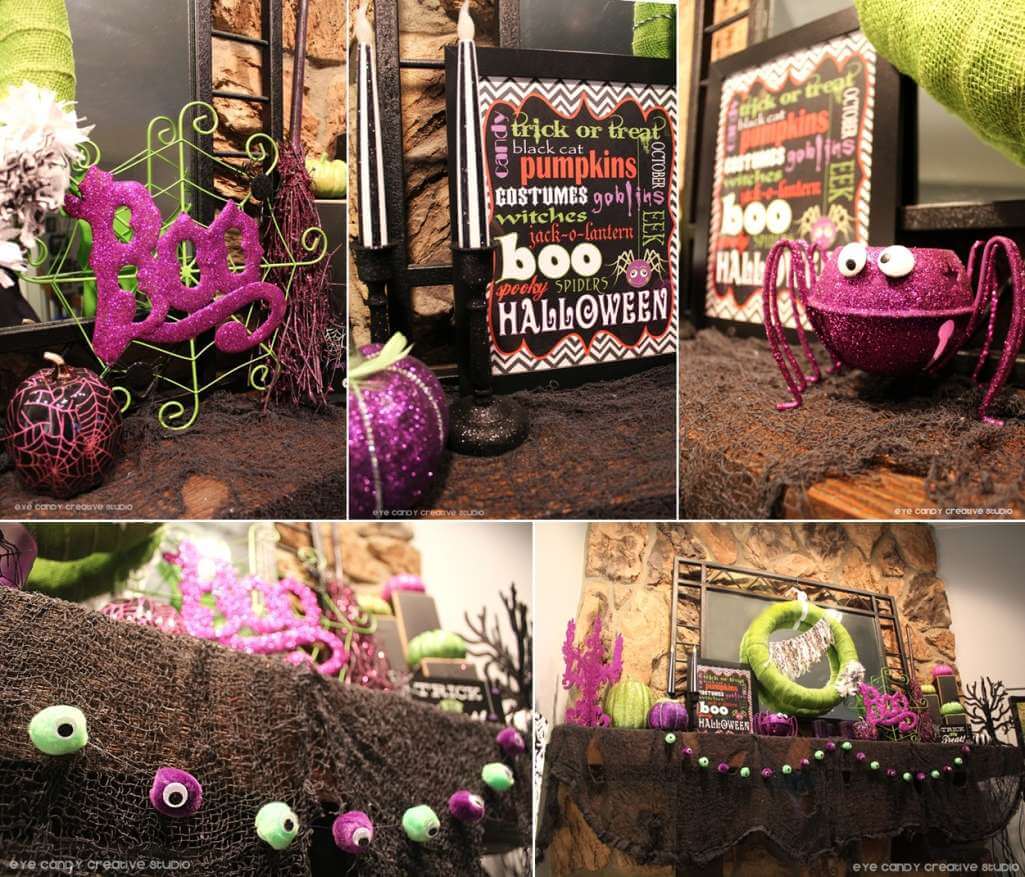 16. Create a Garland With Small Plastic Skeletons and White Wooden Beads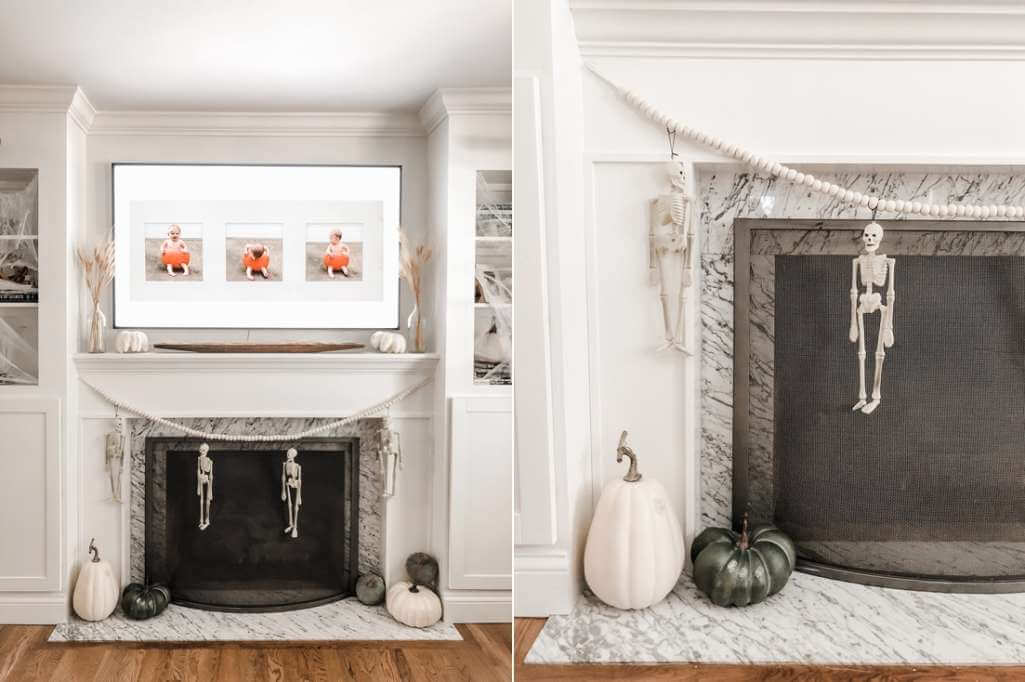 17. Paint Tiny Pumpkins In Turquoise, Plum, and Pale Blue Color and Fill The Mantelpiece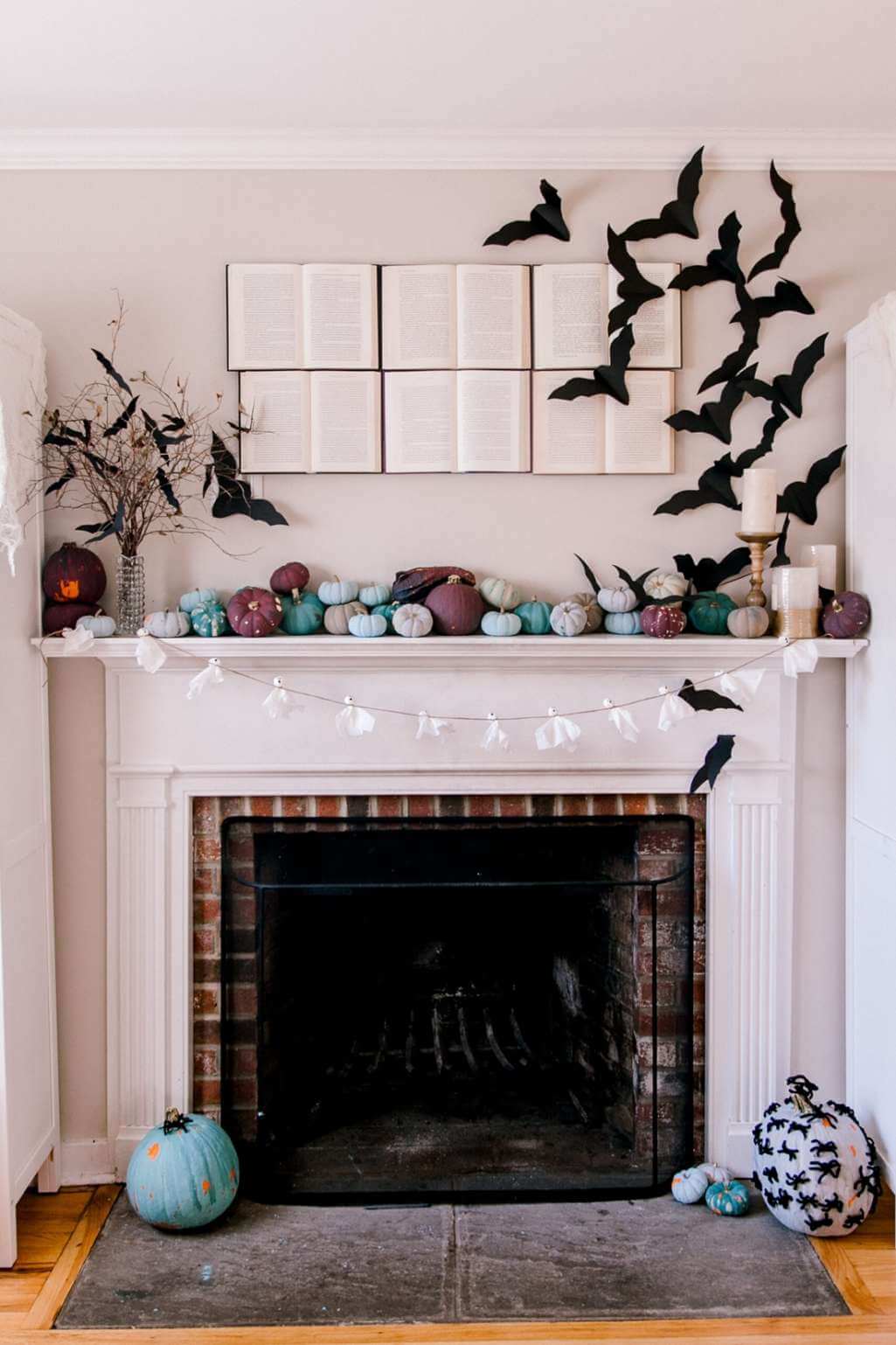 18. Paint Halloween Characters On Pieces of Wood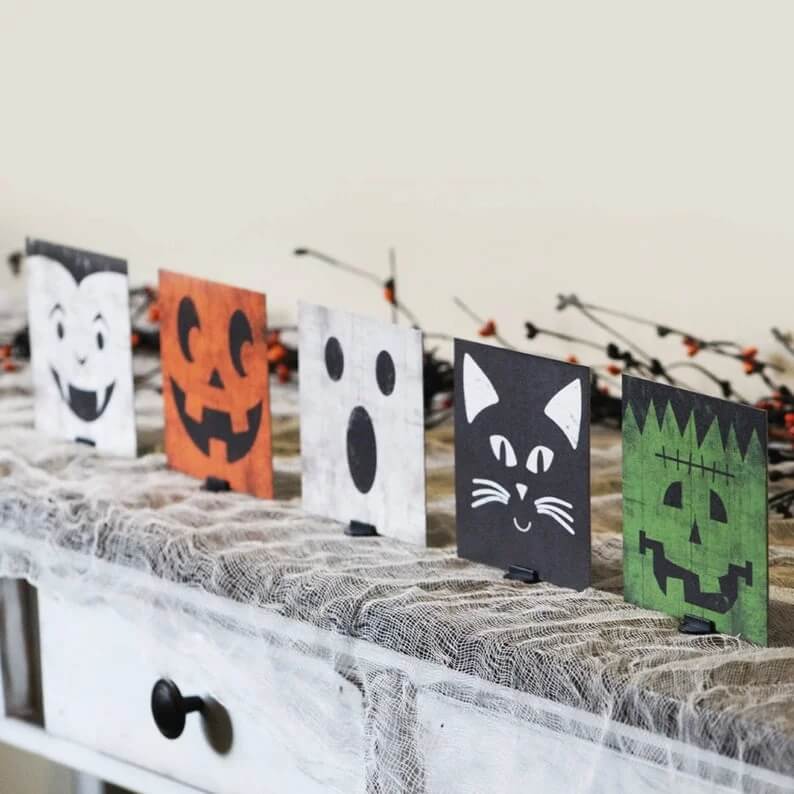 19. Fill Lanterns With Candy Corn and Add White Candles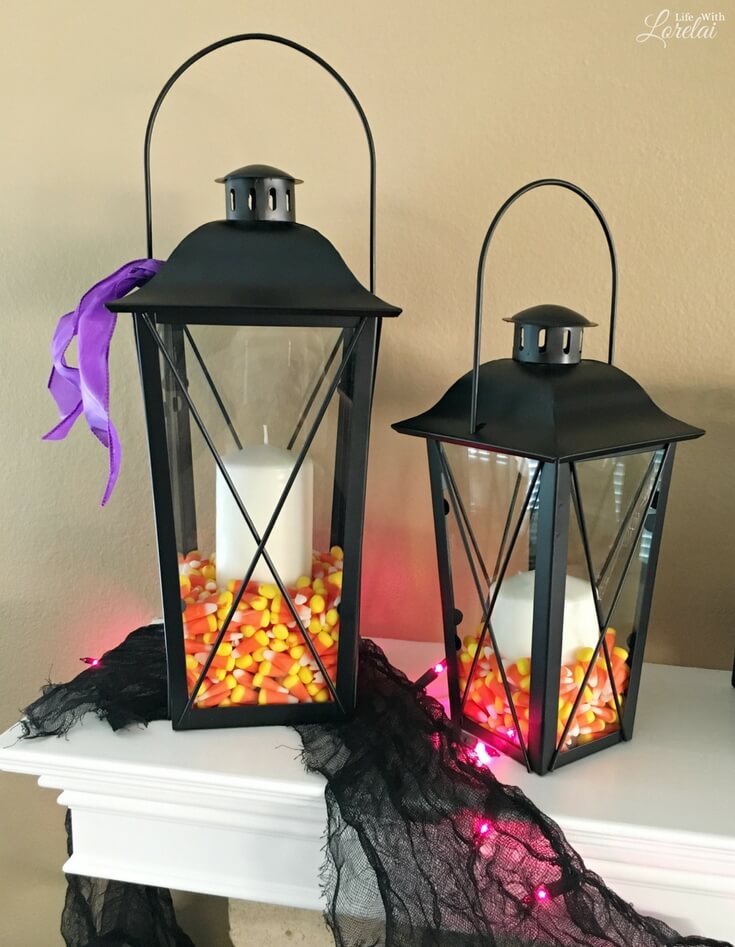 20. Turn The Mantel Into a Witch's Workspace With a Cauldron, Potions, and Candles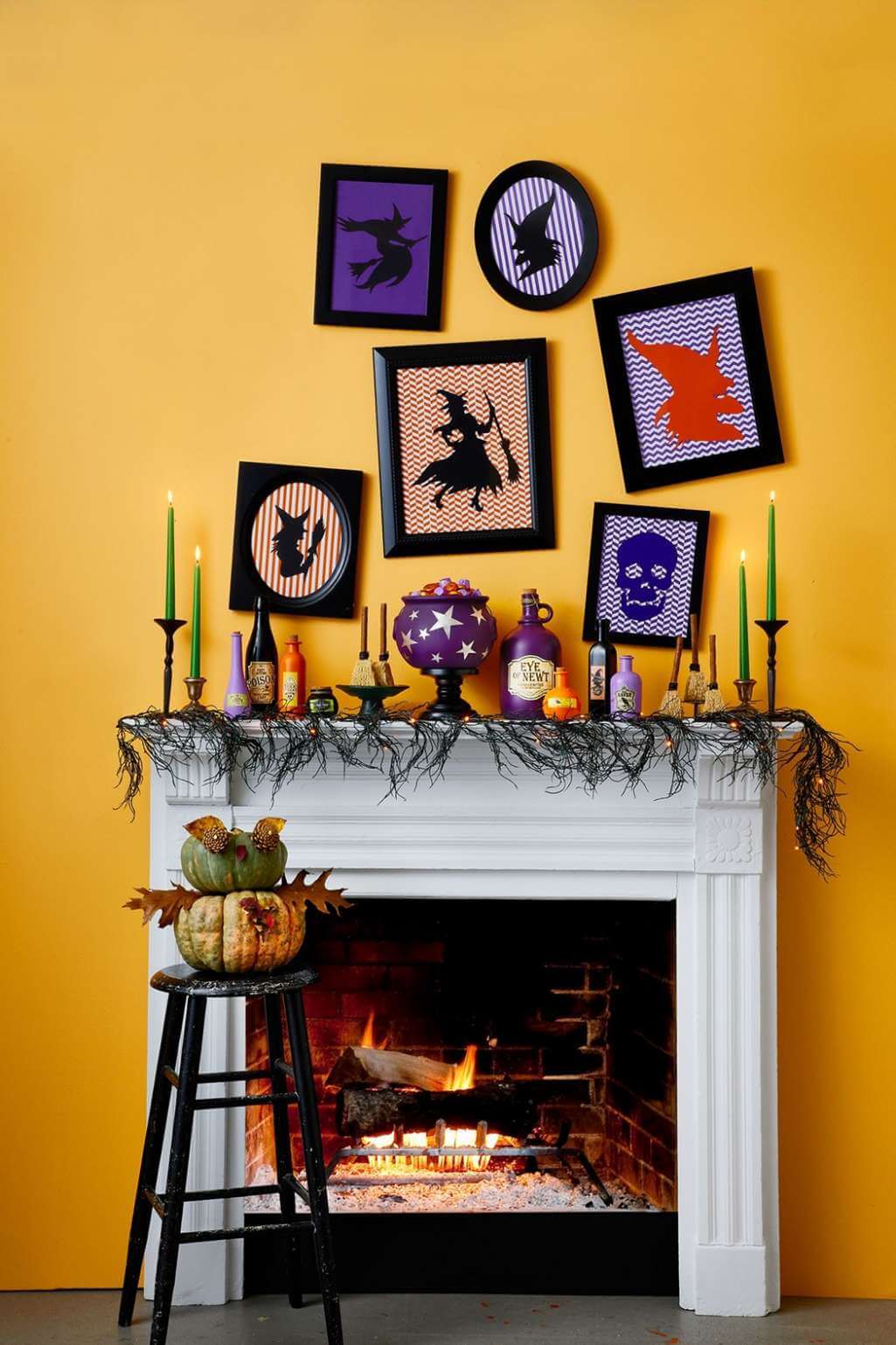 21. Take Inspiration From Día de Muertos Like in Coco Movie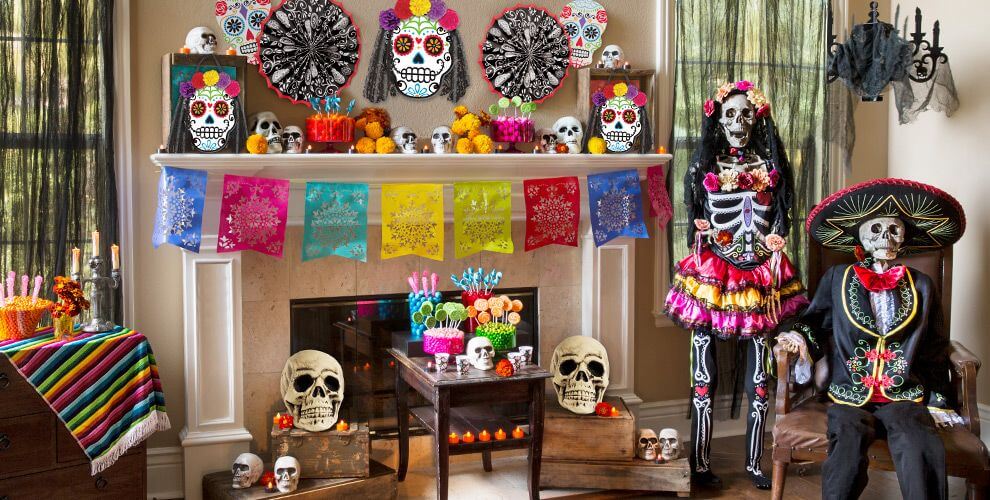 22. You Can Choose a Softer Theme With Colors if Spooky Stuff Is Not Your Cup Of Tea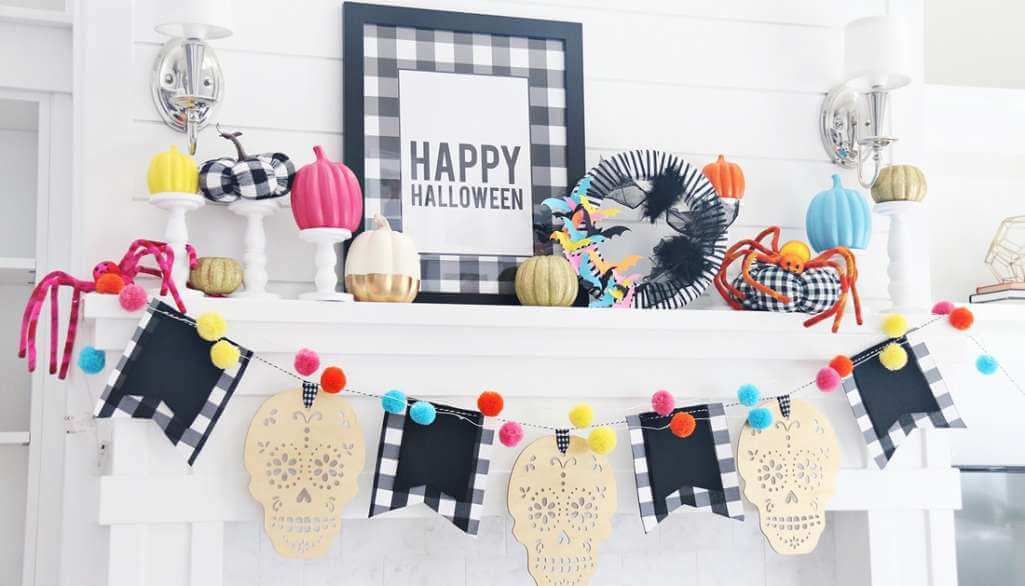 23. Decorate The Mantelpiece With Witches Hats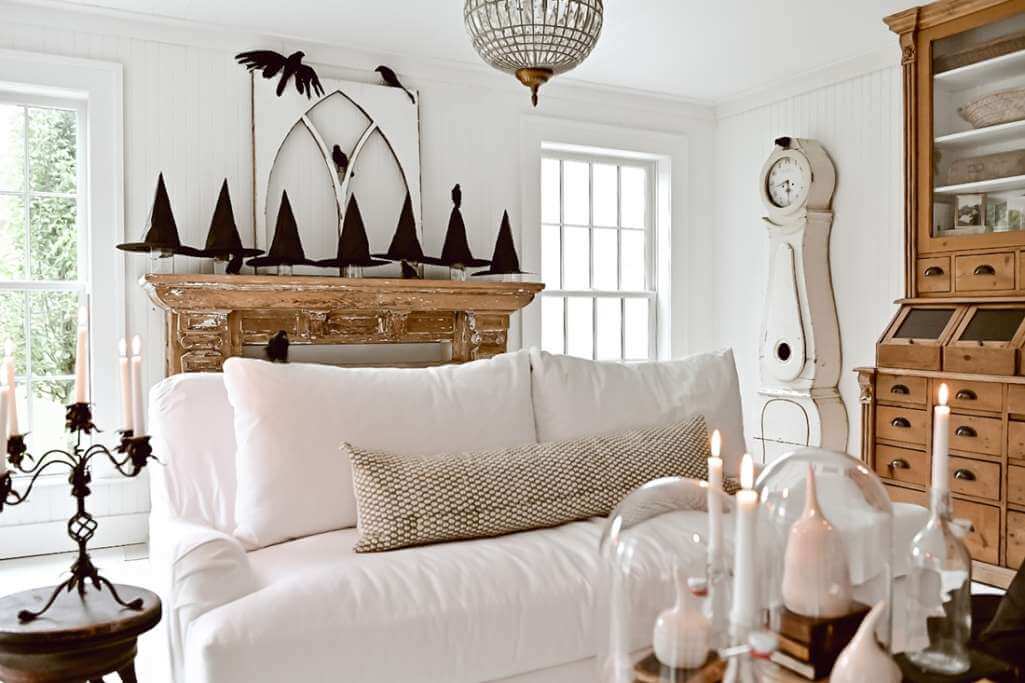 24. Paint Plastic Skulls In Candy Colors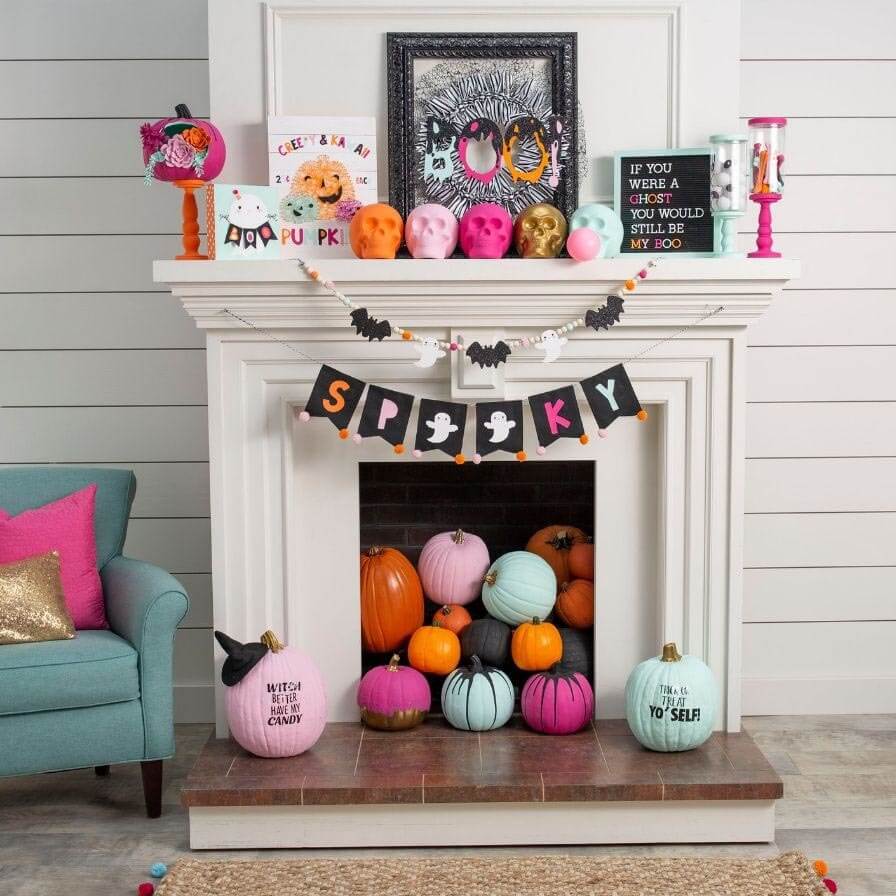 25. Make a Garland With Black and Multicolored Pom Poms