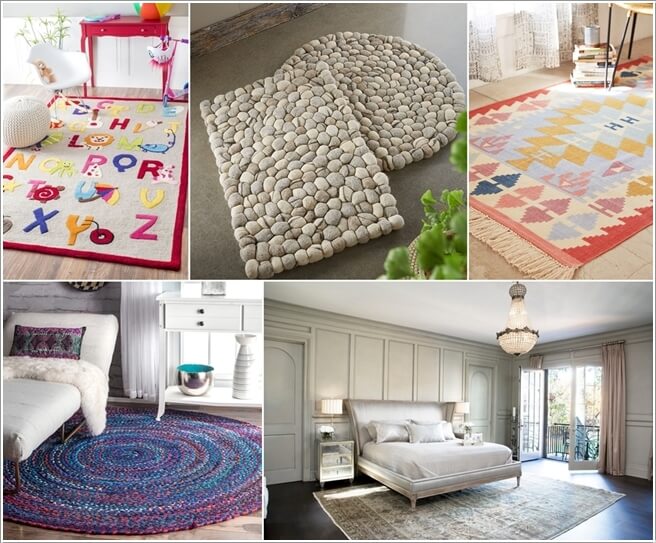 There was a time when rugs were used to be layered over carpets. But now rugs are used as decor elements on their own and they are great to add interest to an otherwise simple room. Starting from your entryway to the kitchen, you can use different kinds of rugs anywhere in your home in different sizes, shapes, designs and materials. There are many wonderful designer rugs offered by different brands. We too have brought some designs for you. Take a look and find the rug that you would want to make a part of your home decor: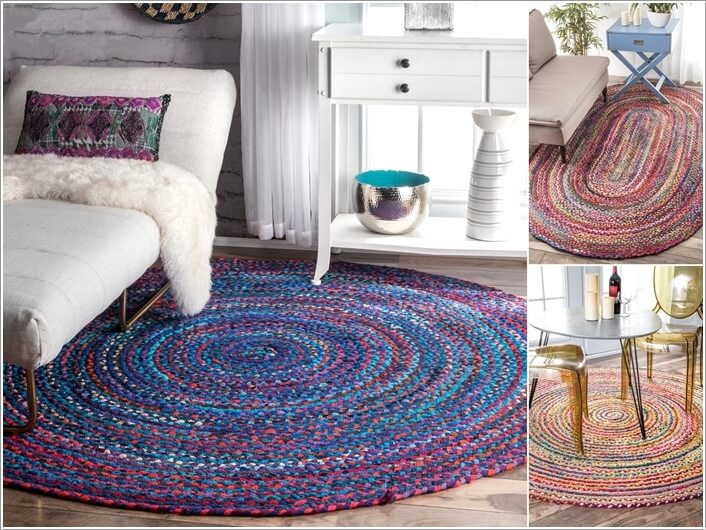 1. Image via: nu loom
If you like something that has many colors, then you can go for a braided woven rug in multi colors. Such a rug can compliment furniture in white and pastels amazingly well.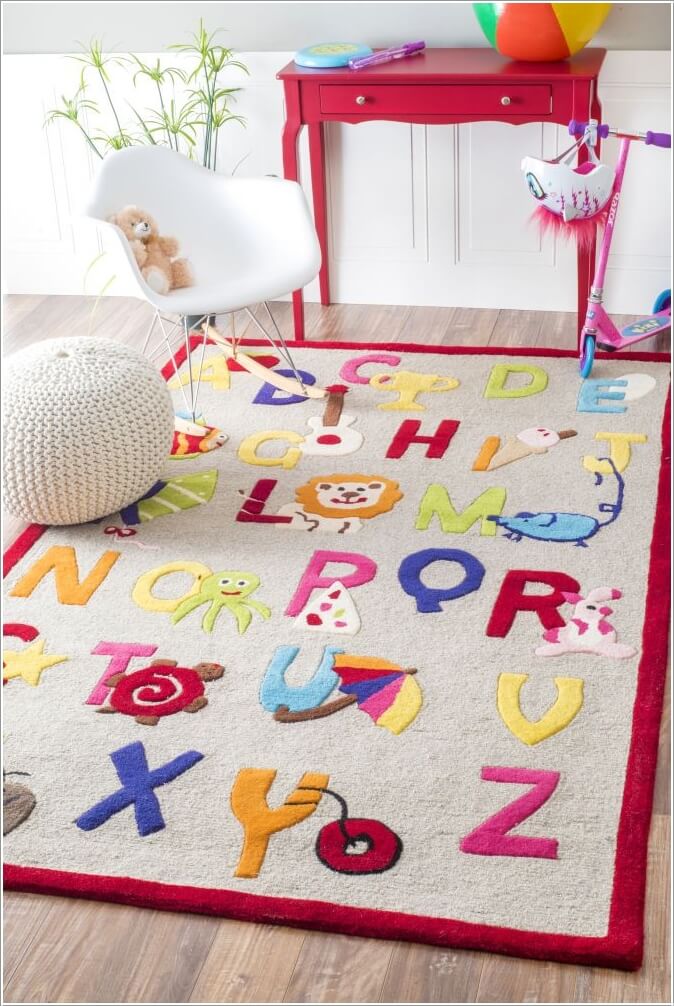 2. Image via: nu loom
When it comes to the decor of a kids' room then something educational is always a good idea. If you have a toddler learning new alphabets day by day then an alphabet rug is something he or she would adore. You can also go for getting a rug with numbers or perhaps a road track.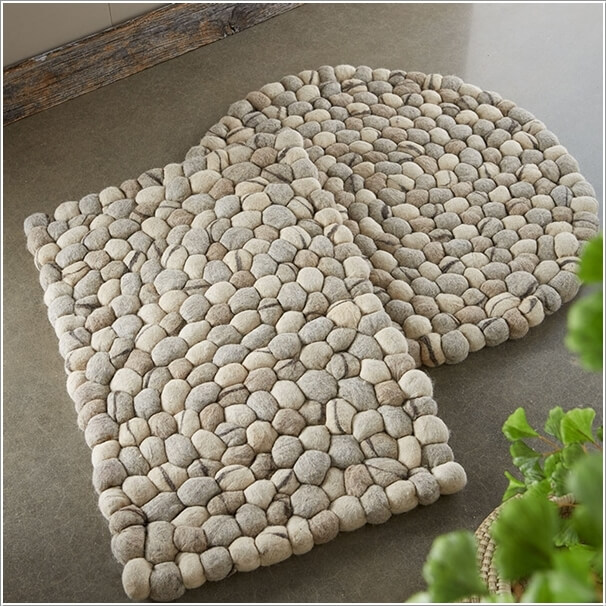 3. Image via: viva terra
Nature always looks good and if you find the look of pebbles cool and want to include them in home decor then go for rolling out a faux pebble rug like these.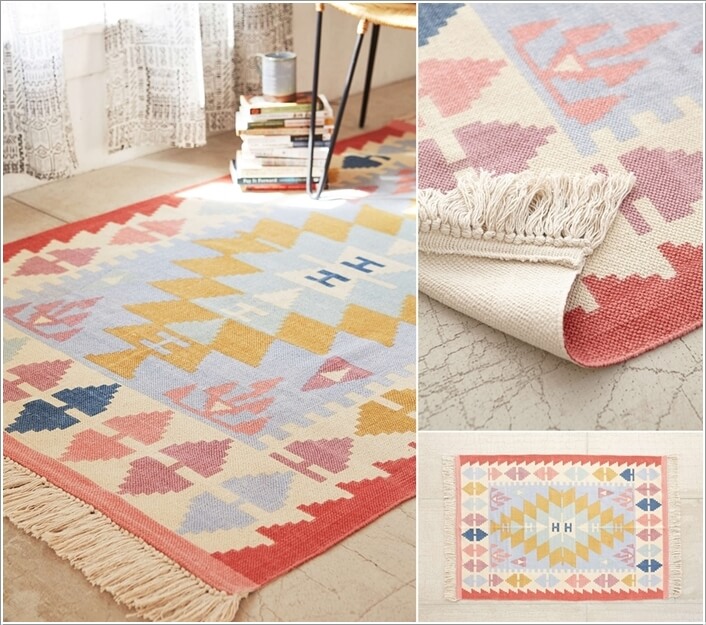 4. Image via: urban outfitters
Trends will come and go but kilim is such a print that can never go out of style. The rich colors and geometric details make kilim a favorite choice of many designers.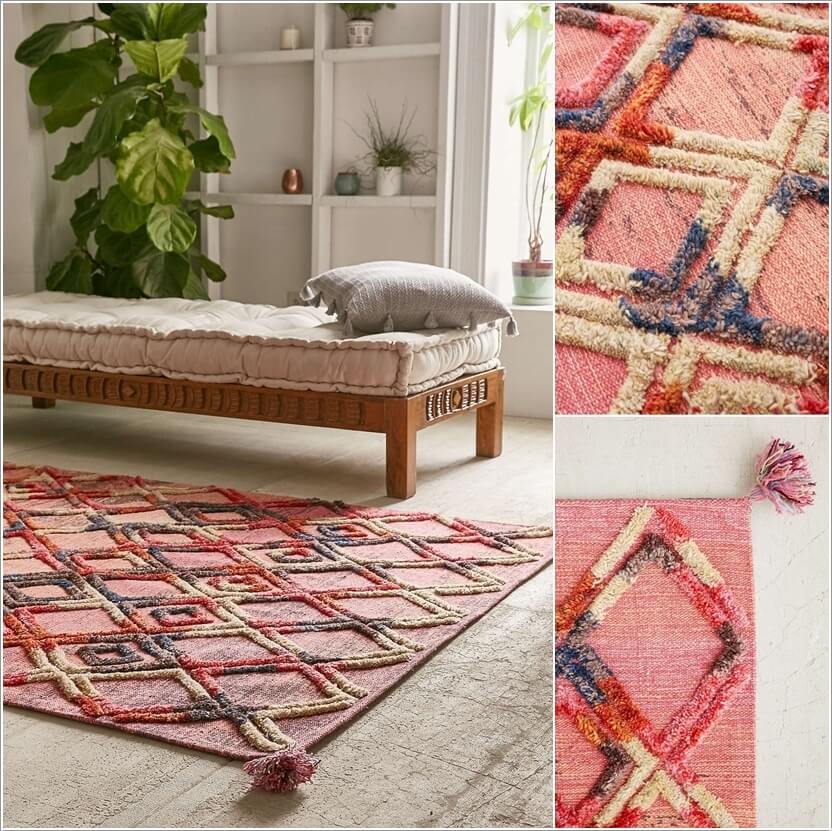 5. Image via: urban outfitters
Texture over texture is something used a lot lately like this rug that has an embossed pattern over it.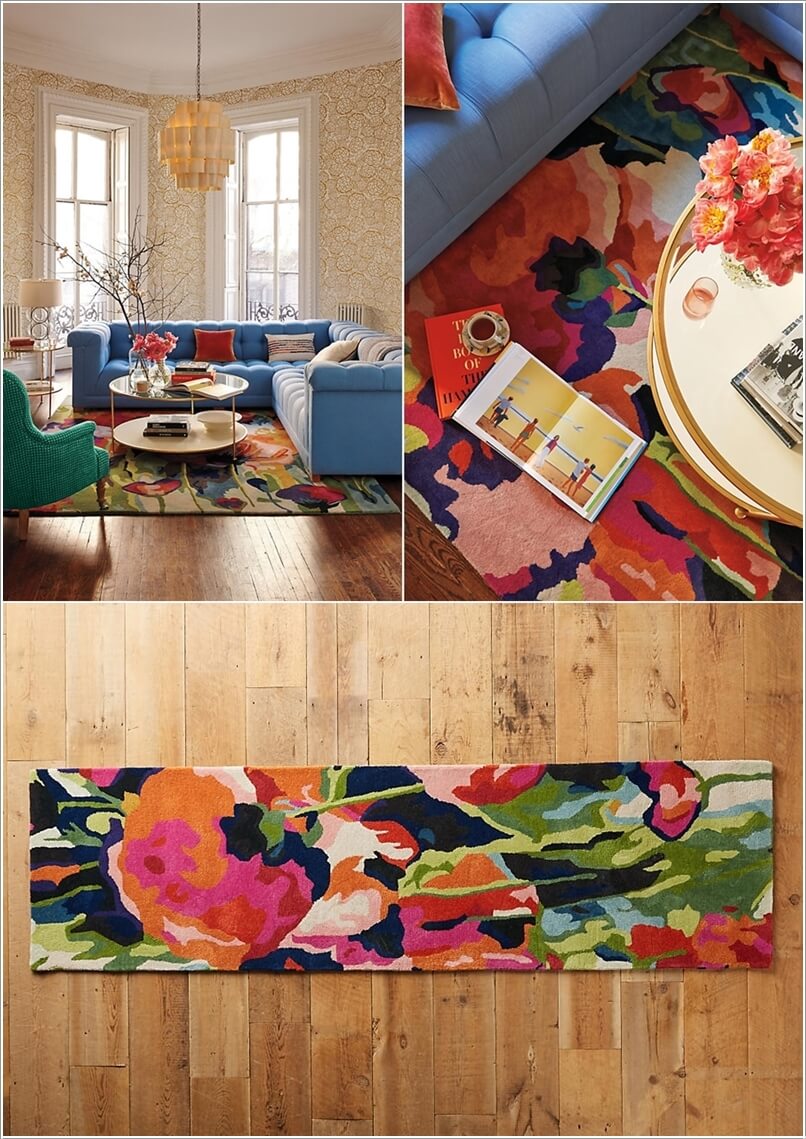 6. Image via: anthropologie
Flowers are a great way to bring vitality to a room and also a slight feminine touch. For example this poppy rug is the perfect example of cheerful style.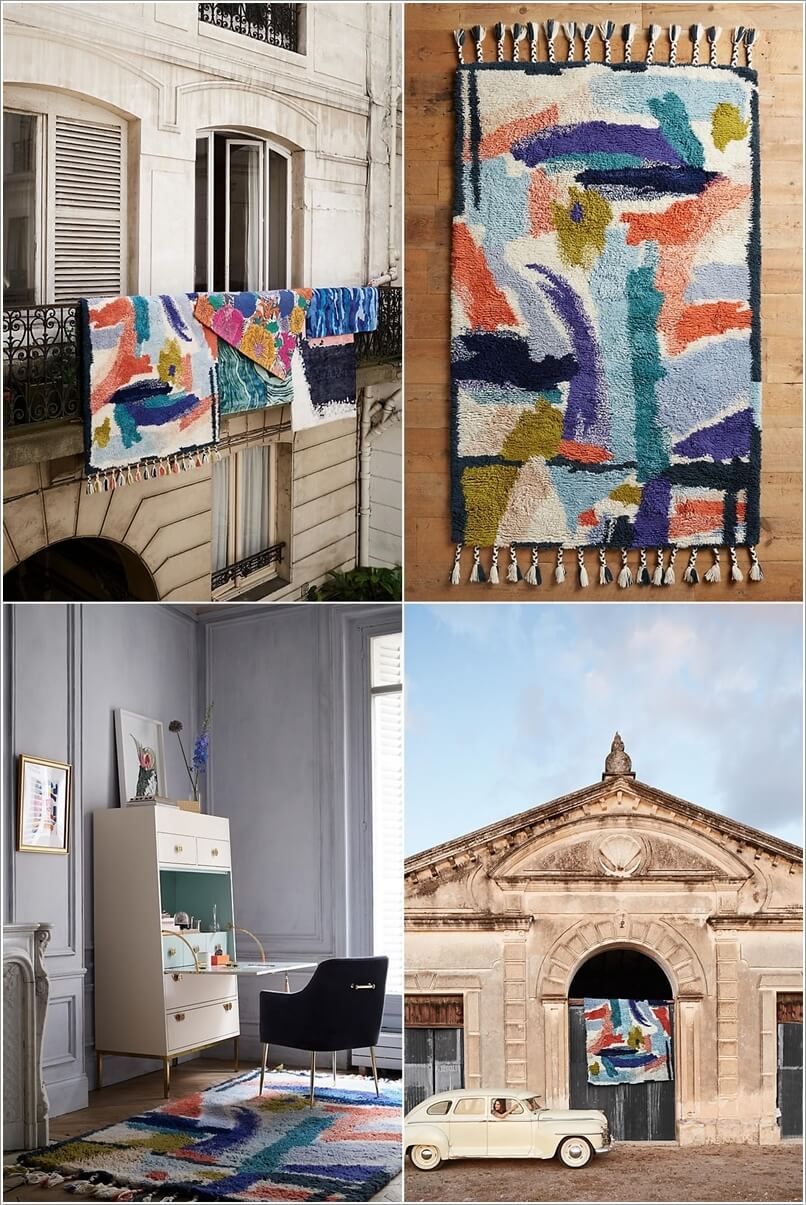 7. Image via: anthropologie
Those days have gone when abstract patterns were considered a no-no in interior design if they captured too much attention. For example, this brush stroke rug is a great way to bring an artistic feel to a room.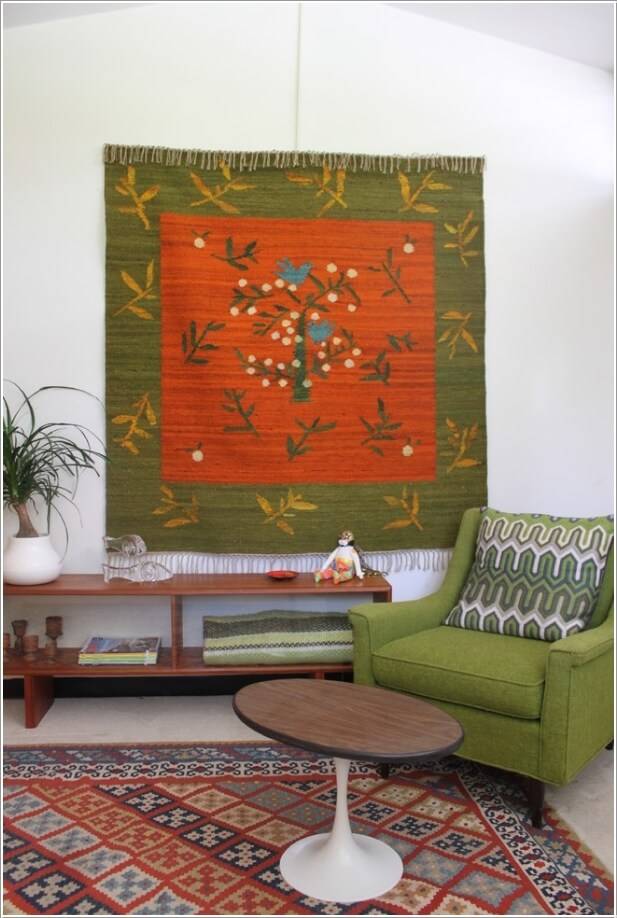 8. Image via: houzz
The use of rugs is not just limited to floor now. A lot of designers are using them as wall hangings that not only are budget-friendly compared to wallpapers and other wall treatments but look great too.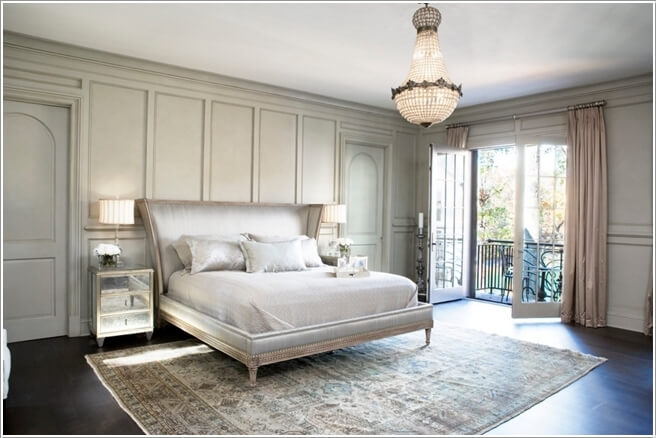 9. Image via: houzz
Antique rugs are also a very in trend as they compliment modern decor pretty well.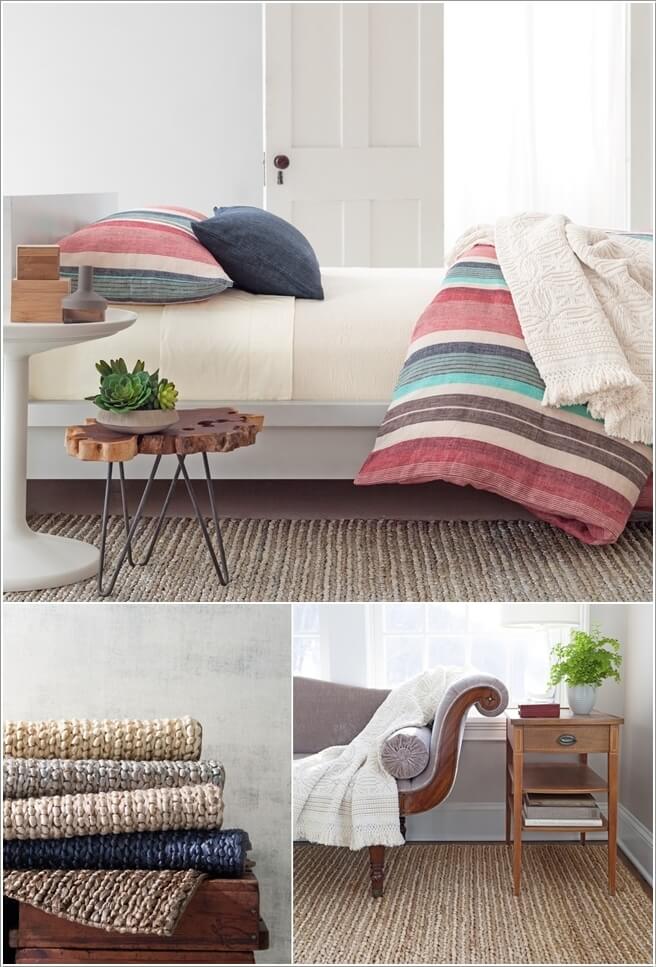 Just like wicker furniture always stays in style, the same goes for a woven wicker rug. It brings a coastal feel to an interior almost immediately and effortlessly.