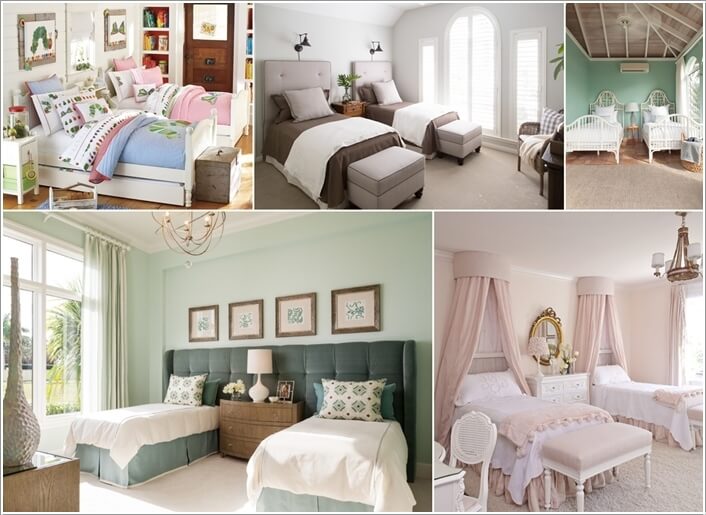 Usually two single beds are placed in a shared kids bedroom or a guest bedroom. But instead of just putting the beds separately you can be a little more creative and put them at different angles. And even if you put them in the conventional way you can give attention to the walls, the bedding and other decor factors. If you are in search of some good furniture pieces you can buy them at Gumtree.  So, take a look at different ways to decorate a room with 2 single beds in the best possible way:
1. Put Two Storage Single Beds at An Angle and Add a Corner Shelf for Boosting Storage in a Kids' Room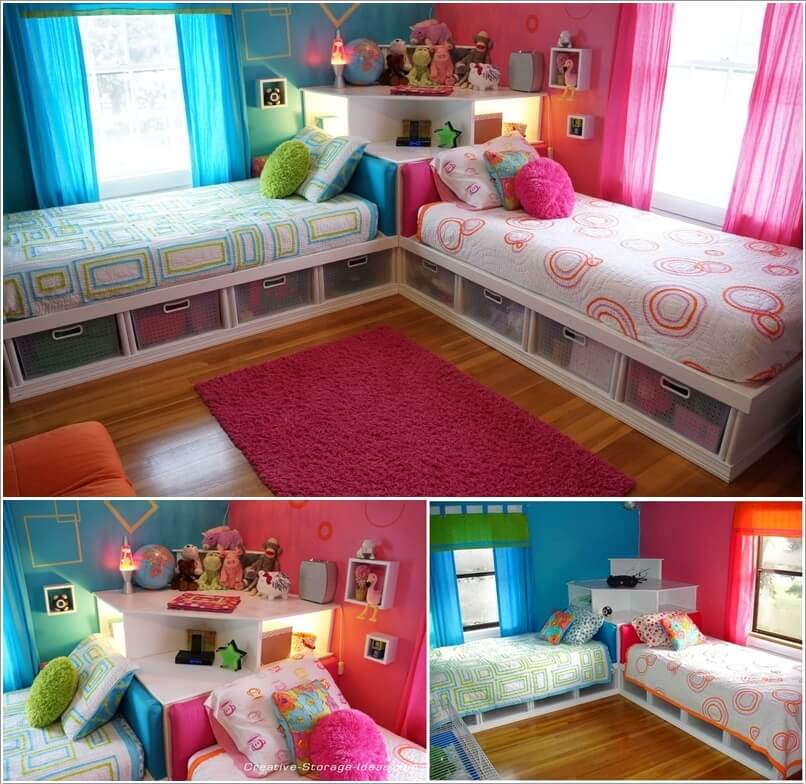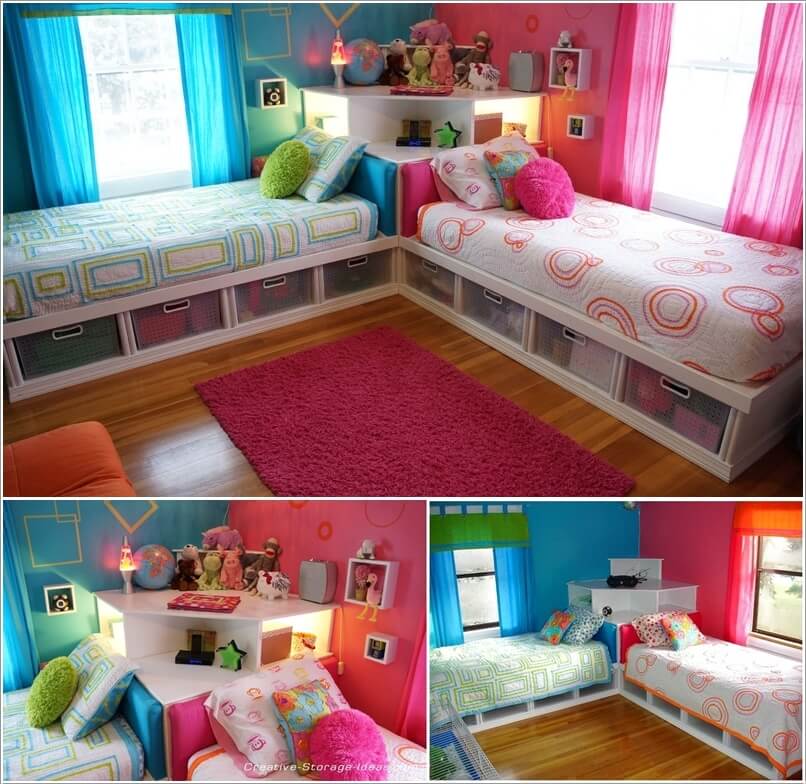 If both the beds of your kids are storage beds then put them at a right angle and fix in a storage unit in the corner space created between the two.
2. For a Room Shared by Two Girls Do it in Pink and White and Add Canopies to The Beds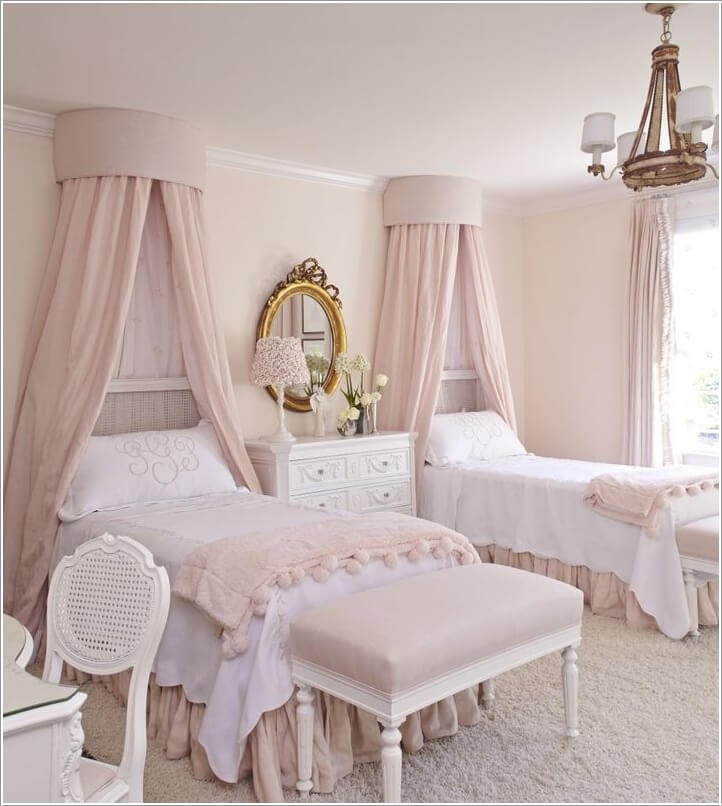 If your girls are more towards the princess like pink bedroom then decorate it in pastel pink with hints of white and hang canopies for a fairy tale feel.
3. For a Guest Bedroom with Wood Ceiling Accent It with Mint Green Walls,White Beds and a Jute Rug for a Breezy Coastal Feel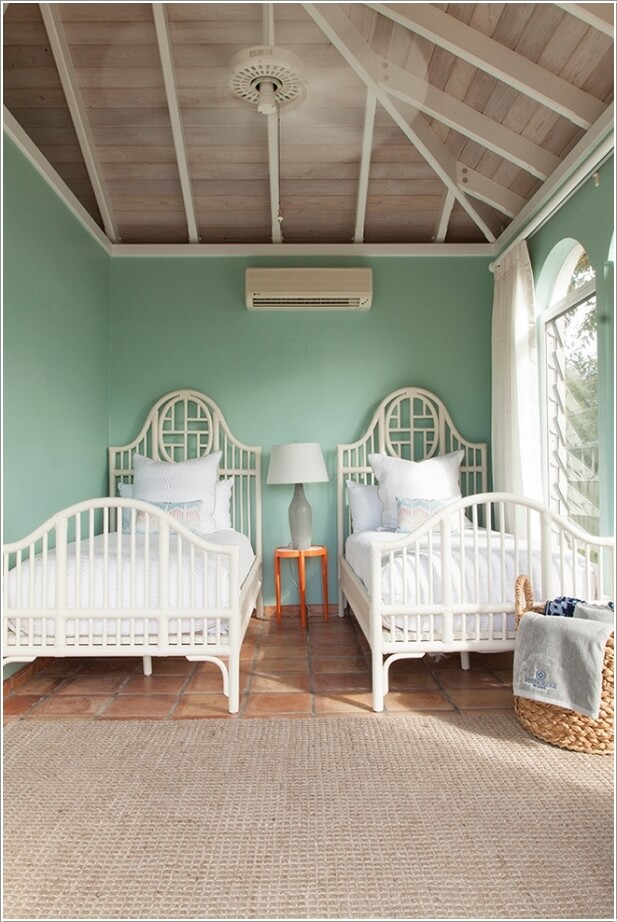 Coastal decor is always a hit when done in the right way. For example this room that is a pure bliss.
4. For a Room Shared by a Girl and a Boy You Can Mark Their Cute Little Zones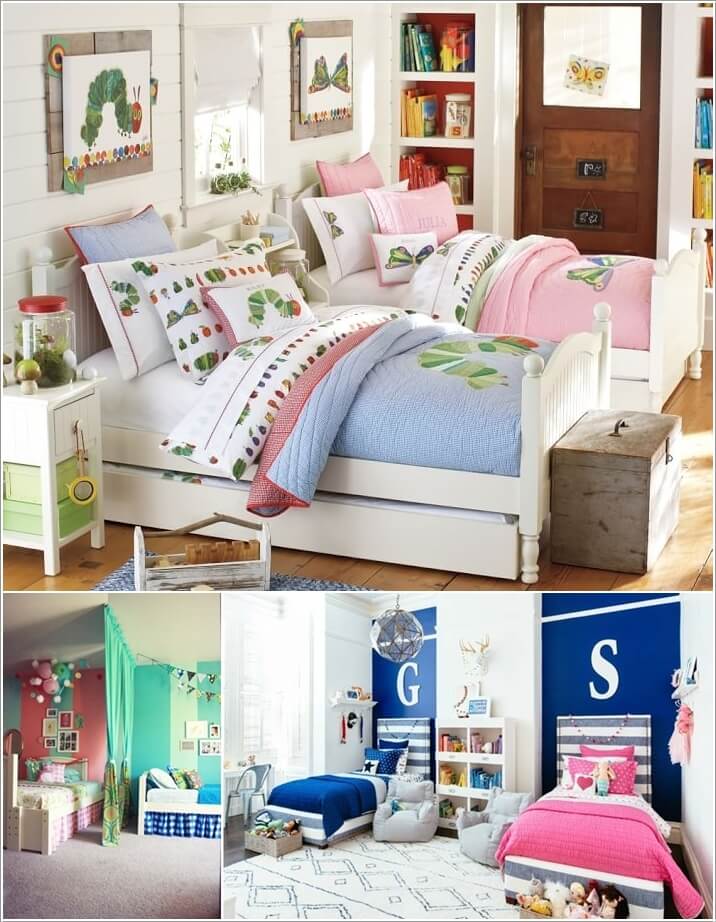 You can also create zones for your kids by decorating in the tried and tested pink and blue combo.
5. Two Beds and One Long and Cozy Tufted Headboard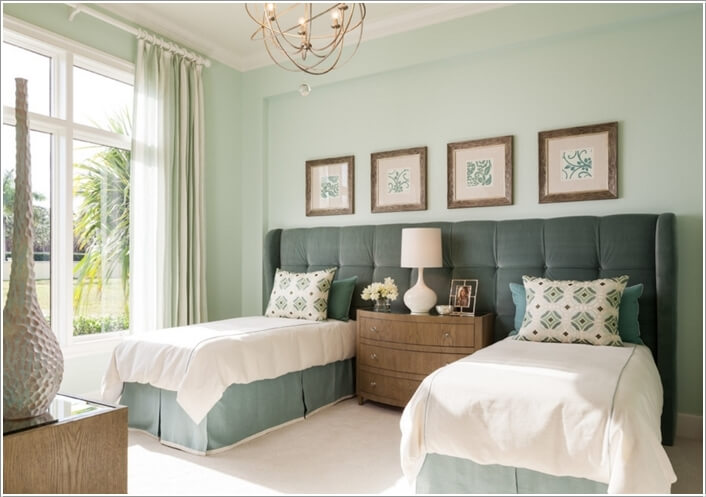 If you want something in the room that can pull focus then install one long tufted headboard. It will not only amp up the style but will also increase the coziness by many folds.
6. Decorate with a Minimalist Neutral Theme Because Less is More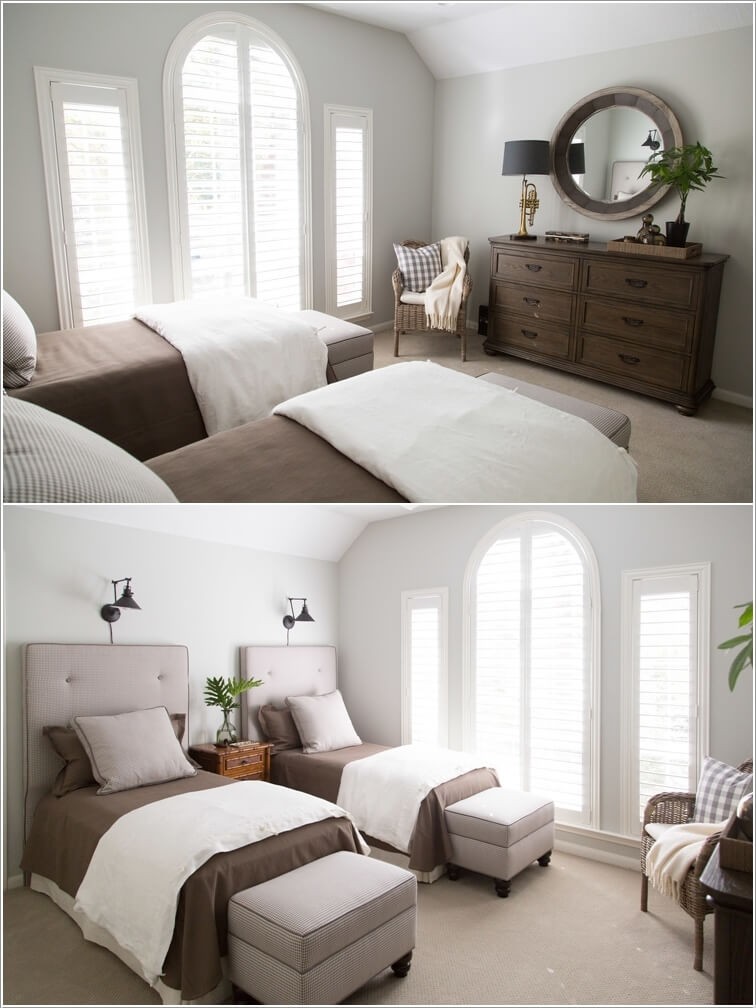 If you want your room to have subtle tones then decorate with neutrals. They have the prefect balance and thus are not too warm and not too cold.
7. Take Inspiration from Dorm Style and Put The Kids' Beds Lengthwise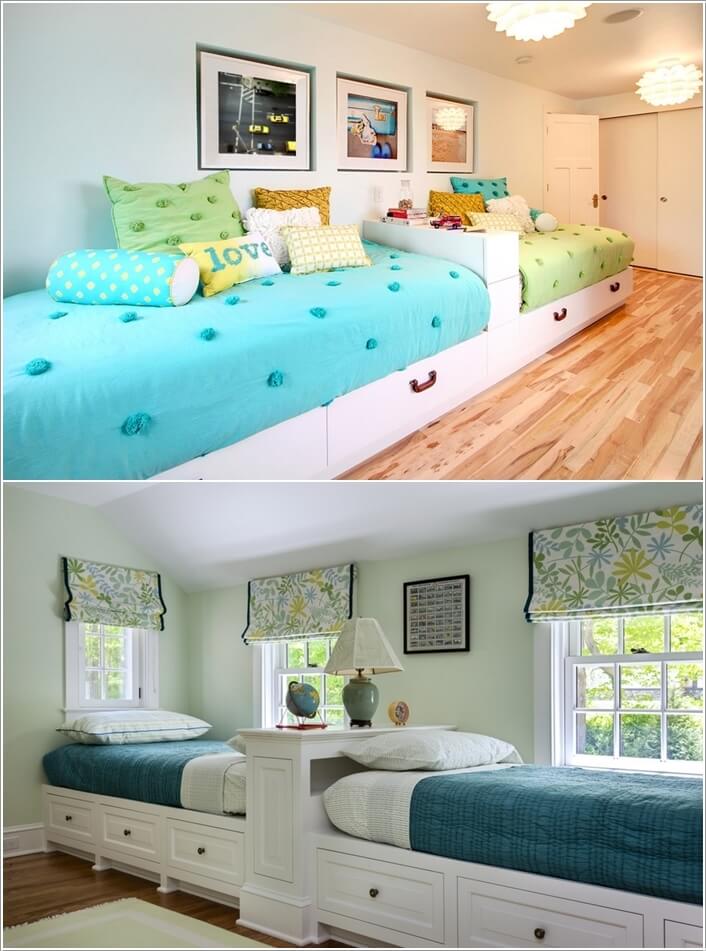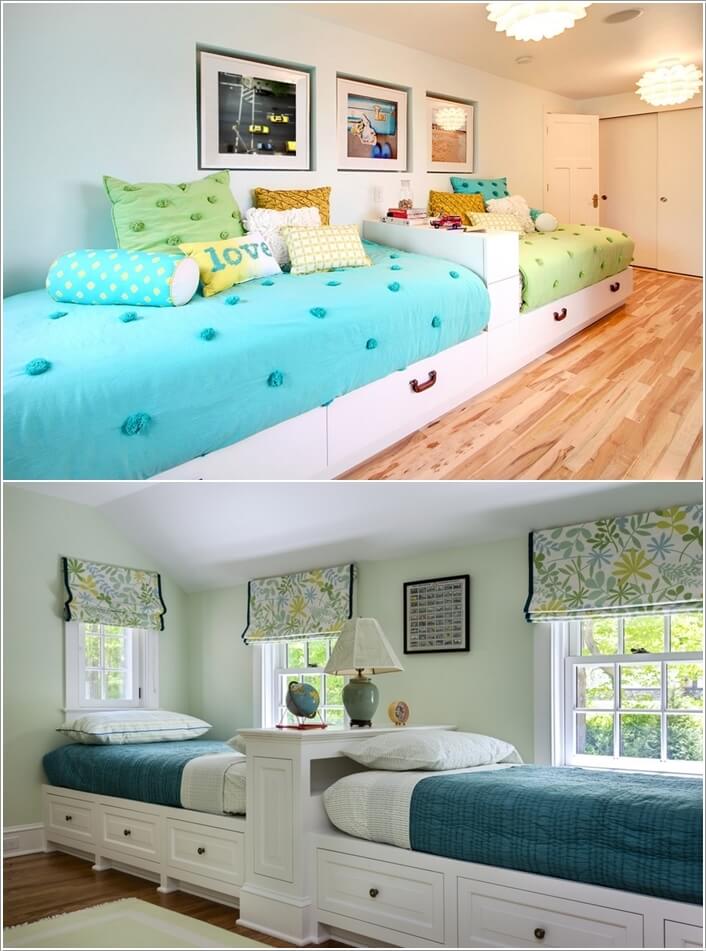 You can take inspiration from a dorm room as well and place the storage beds in a row.
8. Go For a Monochromatic Decor Such as This Serene Green Twin Bedroom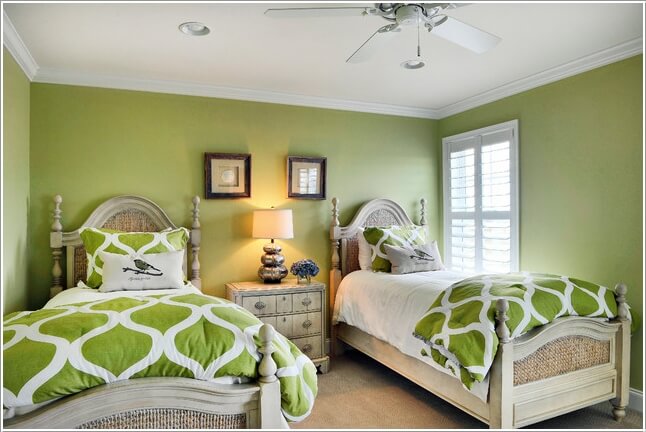 You can also pick one color and then play with different shades of it in the room like this green bedroom that is just so calm.
9. Decorate with Gray and White and a Beadboard Wall Will Look Just Perfect in Such a Room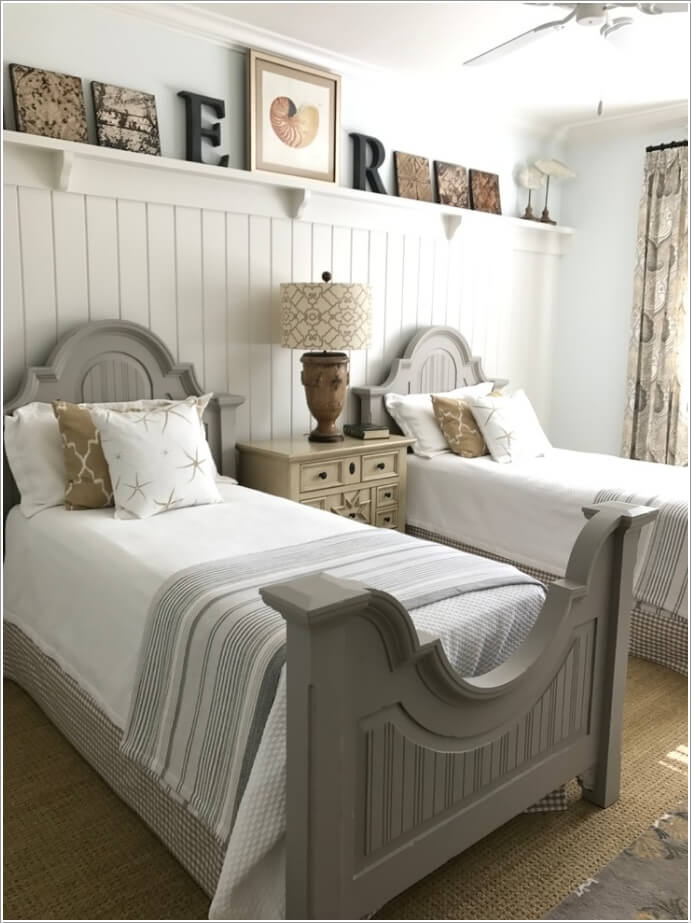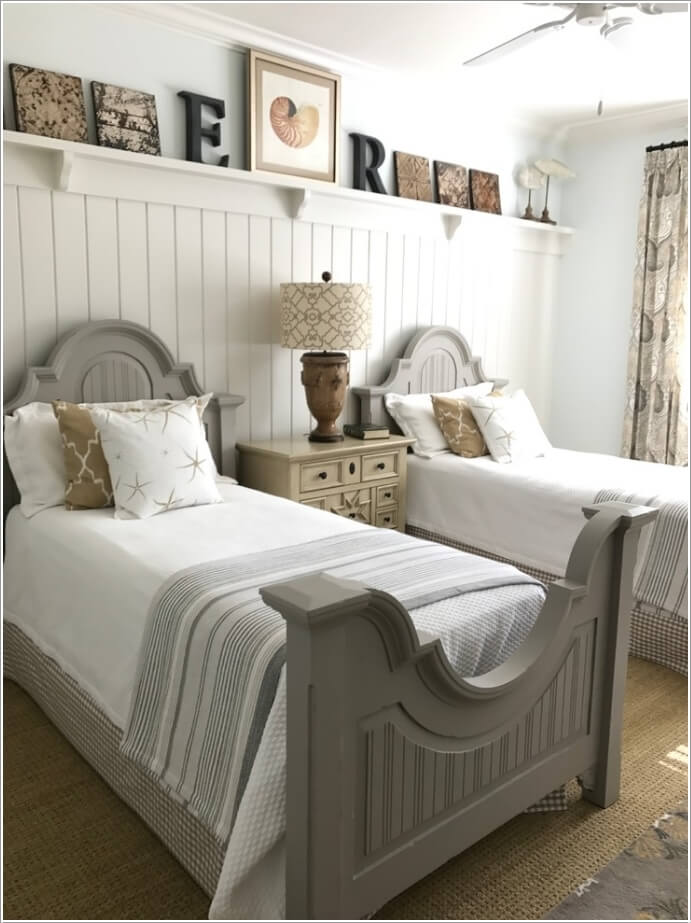 If you have neutral colored beds for example these gray beds then pair this color with a white wall. But instead of just painting the wall clad it with beadboard.
10. Decorate The Room with Patterns
Patterns used in the right proportion always look charming. For example this beautiful girls' bedroom.
The Amo Residences Ang Mo Kio is a luxury condominium development located in Ang Kio, a well-established residential neighborhood. The property is within easy walking distance to a wide range of amenities, including shopping malls, restaurants, and bus interchanges. It is also conveniently located near the Ang Mo Kio MRT station, making it a convenient place for both work and play.
Amo Residences consist of many different layouts and is ideal for families who are looking for huge bedrooms to cater to 2 kids staying in the same bedroom. The rooms in Amo Residences is nicely designed to put 2 single beds next to each other from one wall to the other.