"An area rug is the perfect accent for any room in any home". Contemporary, classic, rustic or just casual an area rug let's us transform our home in an instant. For a room that needs excitement, adding a rug might be the perfect answer. As a designer I too believe every home has a place for an area rug and layering it in any home decor is as fashionable as layering clothing.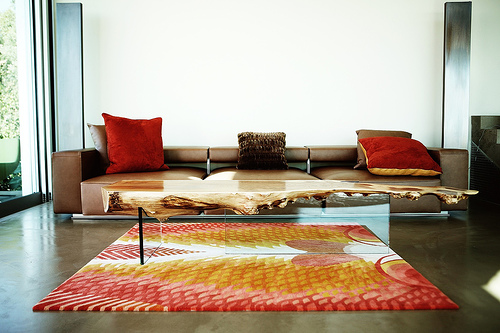 Rugs just provide a simple, efficient and elegant update to any room whether it is living room, dinning or bedroom.
Basically any interior design plan by adding an area rug completes the total appearance what we need to have end of the work.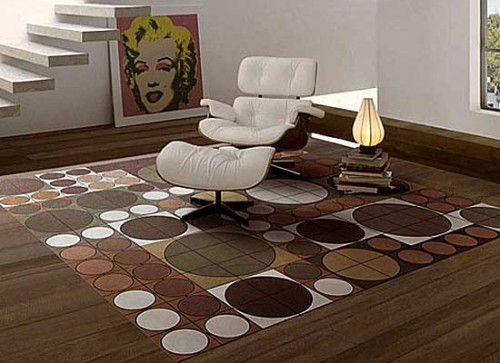 Pics via; csowp.com
Picking up a proper area rug is not that easy, do you agree with me? Have you faced to this situation by yourself? Hope you agree there are many facts that we should consider when selecting a rug whether it for the entryway, living room or any other bedroom. There are many many things we need to think and practicality, design theme and affordability are main among them.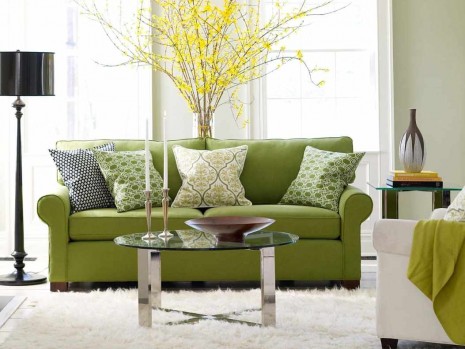 If you have got kids or even pets who are running around all the time, then definitely there will be issues with wear and tear to rugs and always think before placing or choosing the color to suit with circumstances. In this case rugs made of wool, would be the best solution while color and patterns matter at the same time.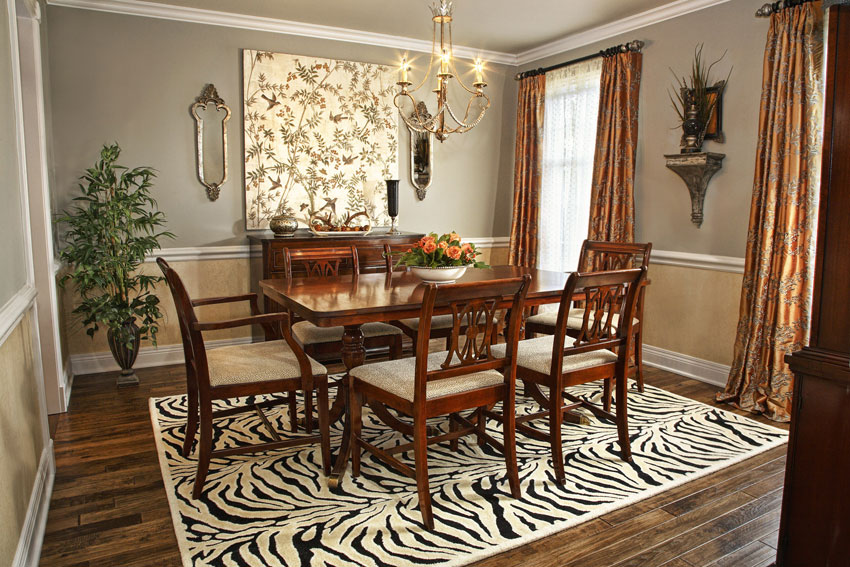 Pics via; neklait
Always good quality rug can anchor the entire composition of a room if you are in a position to spend little more. You need to look for the best quality natural materials such as wool or silk which will last for long.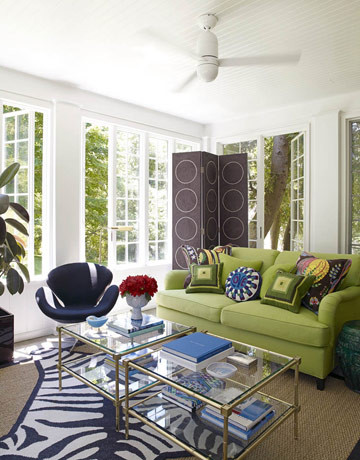 Pic via; visualizeus
Again rugs shape and size should depend on the furniture and the shape and size of the room too. For an example it is better to use a rectangle shape rug along with a long dinning table and a round rug underneath a round dinning table. Also when we add an area rug we should not cover the total area and and need to make sure to leave some space around.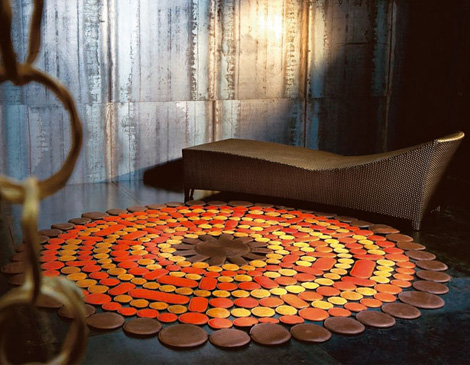 Pic via; pacha-mama
We don't have to limit to one rug if we have a bigger space. We can use two rugs, but making sure that both the rugs complement and coordinate each other. As an example if you have a bigger living room and need to place two rugs, you should not use same color, same size as it will cut your room half visually.
Pic via; realdealfurniture
Then again the colors and patterns matters a lot and if you using vibrant color furniture, you can go with neutral colors and other way around when using neutral color furniture you can go with bold colored and pattern rug to add the vibrant look to the space. We do not need to hesitate to add color and warmth by adding a rug to any kind of wooden, ceramic or even a carpeting floor to make a statement in the room.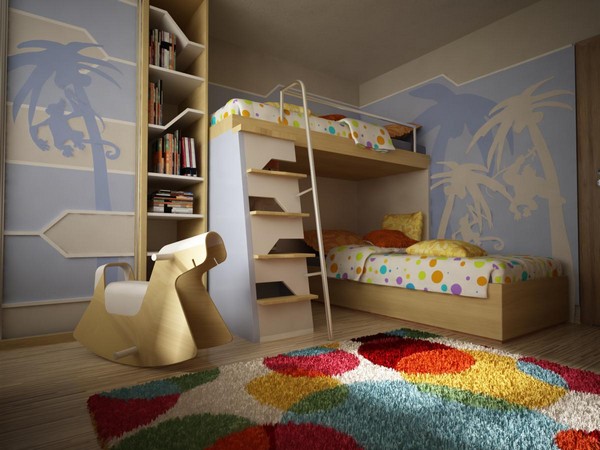 Pic via ; neopolis
Finally according to designer David Scott an area rug should be the soul of your room and the color scheme, furniture placement and accessories should all connect back to it.