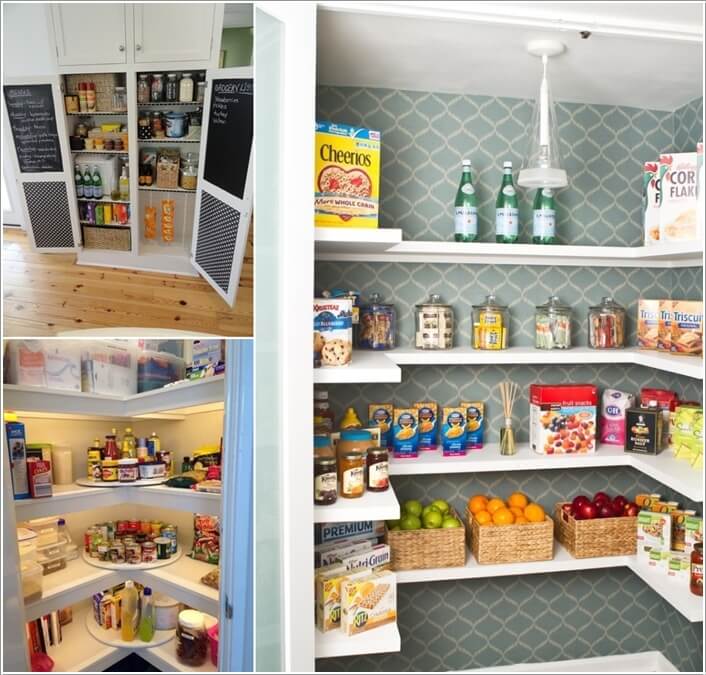 If your pantry is a hotchpotch of food items and you want to make it organized and pleasing to the eyes then you have arrived at the right place. Perhaps it is the time you should consider a pantry makeover. Regarding the ideas take a look:
1. Install Lazy Susans in The Corner of Your Pantry Closet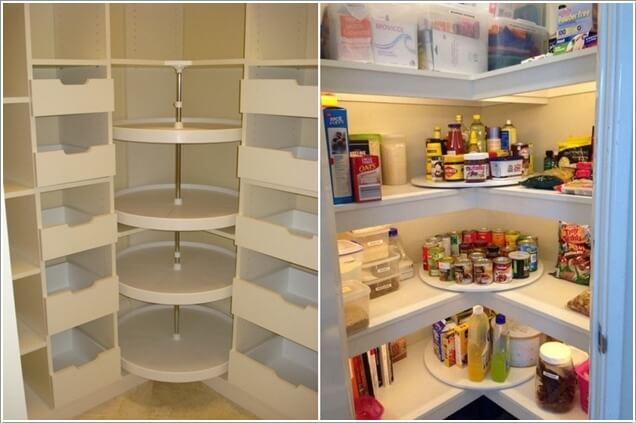 Image via: houzz , trending moms
2. Line The Wall of The Pantry Behind The Shelves with a Chic Wallpaper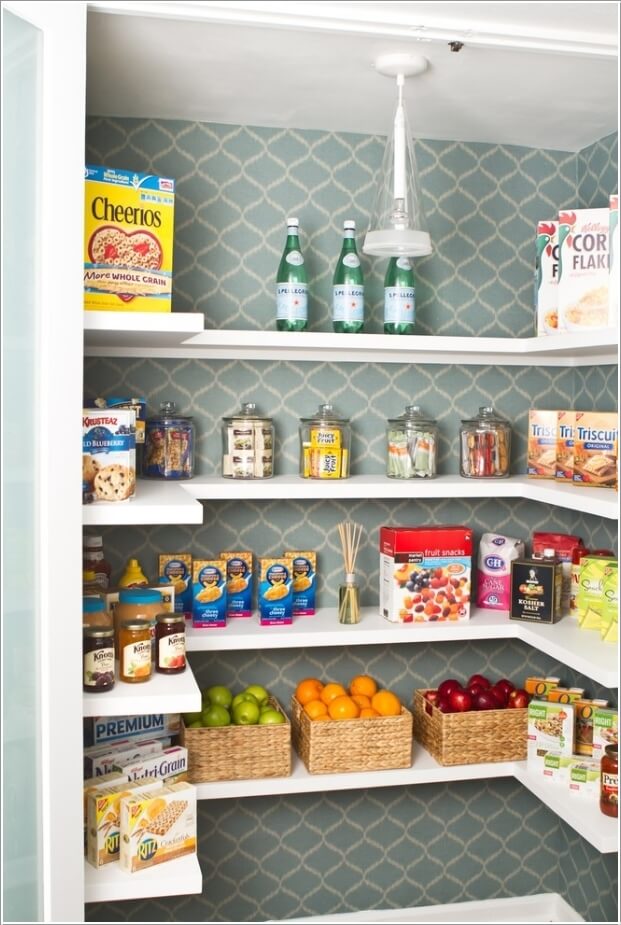 Image via: houzz
3. Give Your Pantry a Farmhouse Makeover with Wood and White Paint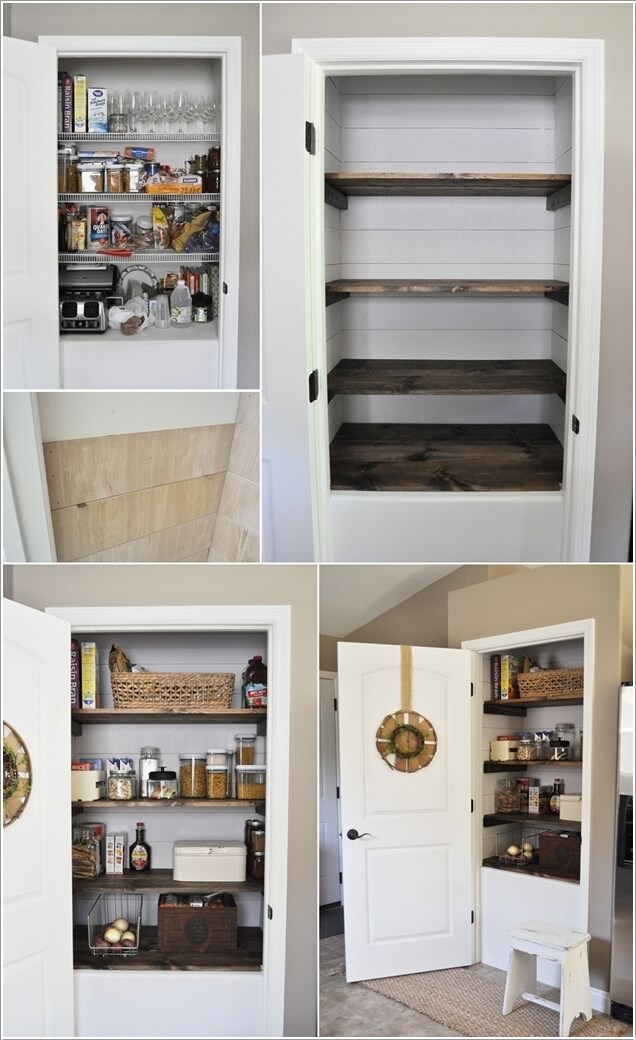 Image via: little glass jar
4. Categorize All The Items and Store Them in Organizers such as Plastic Bins, Glass Jars and Wire Racks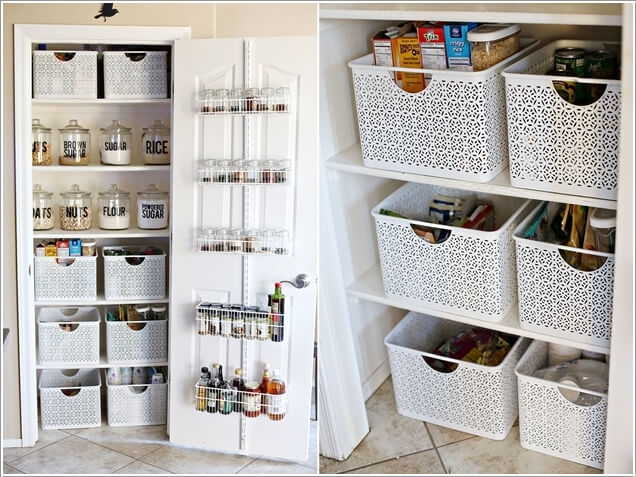 Image via: see vanessa craft
5. Store All The Food Items in Glass Containers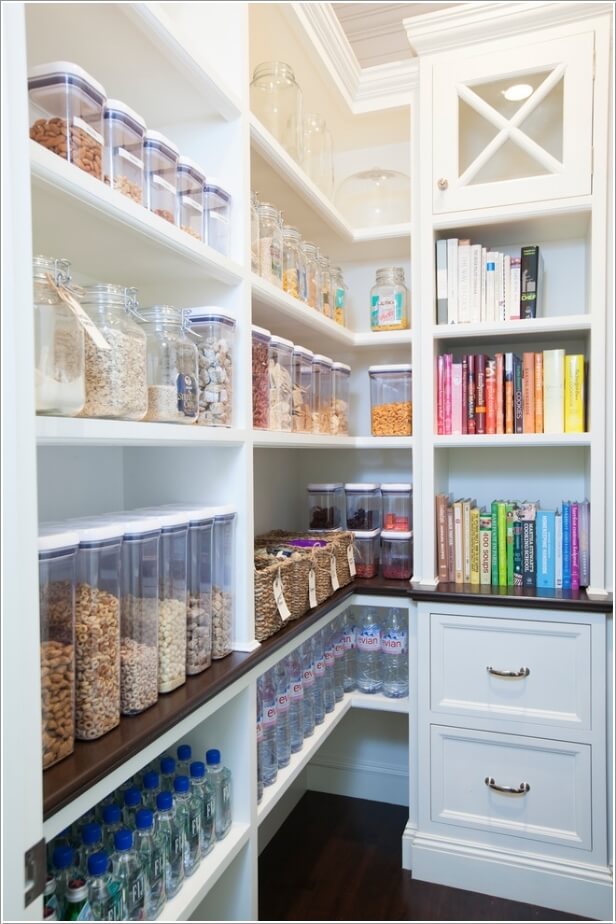 Image via: houzz
6. Swap The Old Shelves with Industrial Style Metal Racks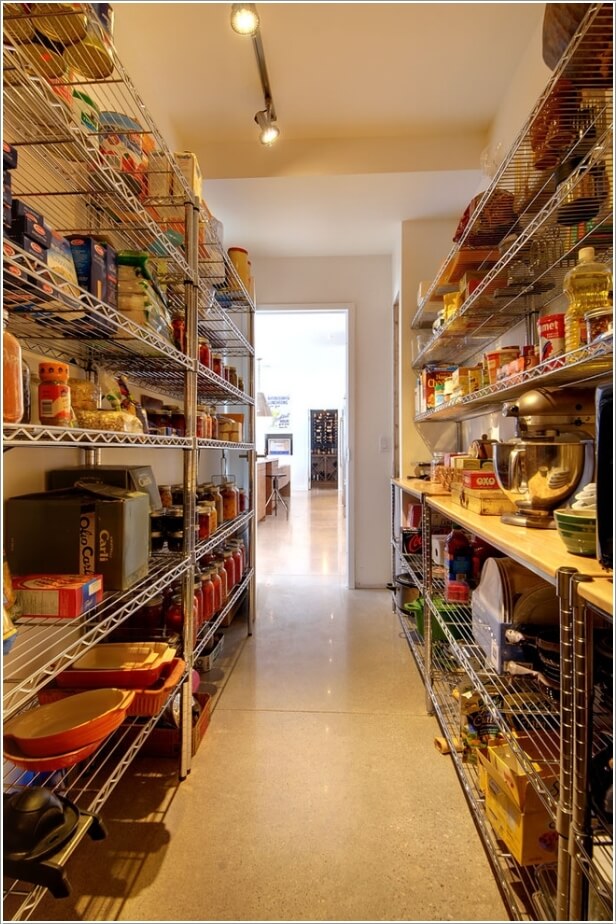 Image via: houzz
7.  Install Slide Out Shelves and Utilize The Space to The Fullest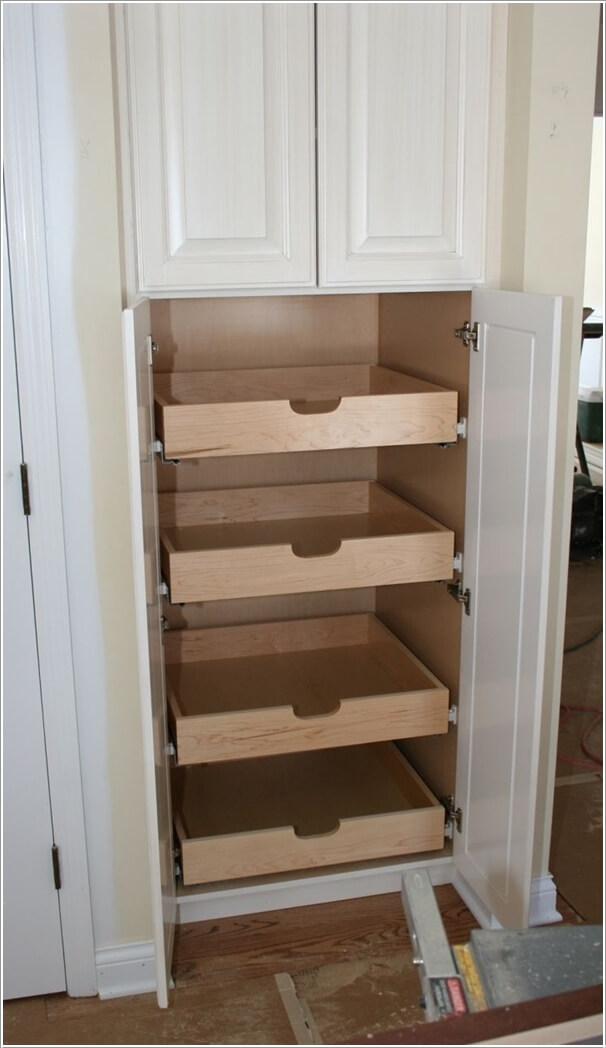 Image via: pinterest
8. Replace Your Pantry Door with a Recycled Barn Door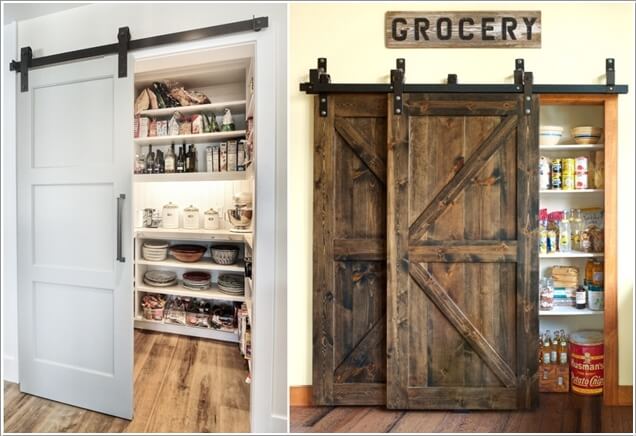 Image via: home bunch , country living
9. Who Said Rugs Are Just for Bigger Rooms?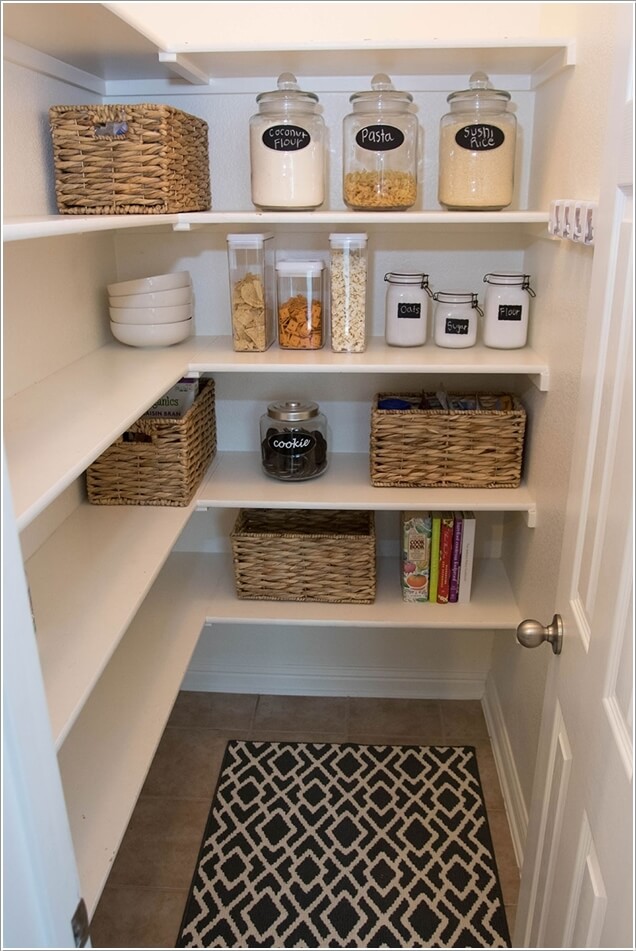 Image via: life by lee
10. Grab a Paint Brush and Show Your Creativity on The Pantry Door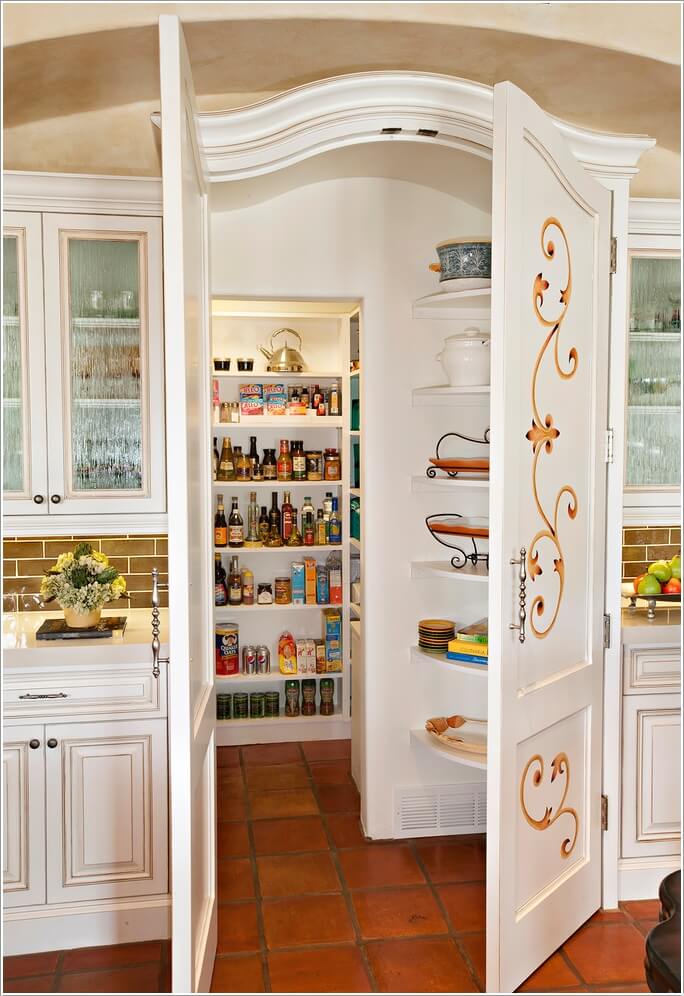 Image via: dezinde
11. Include Your Appliances Inside The Pantry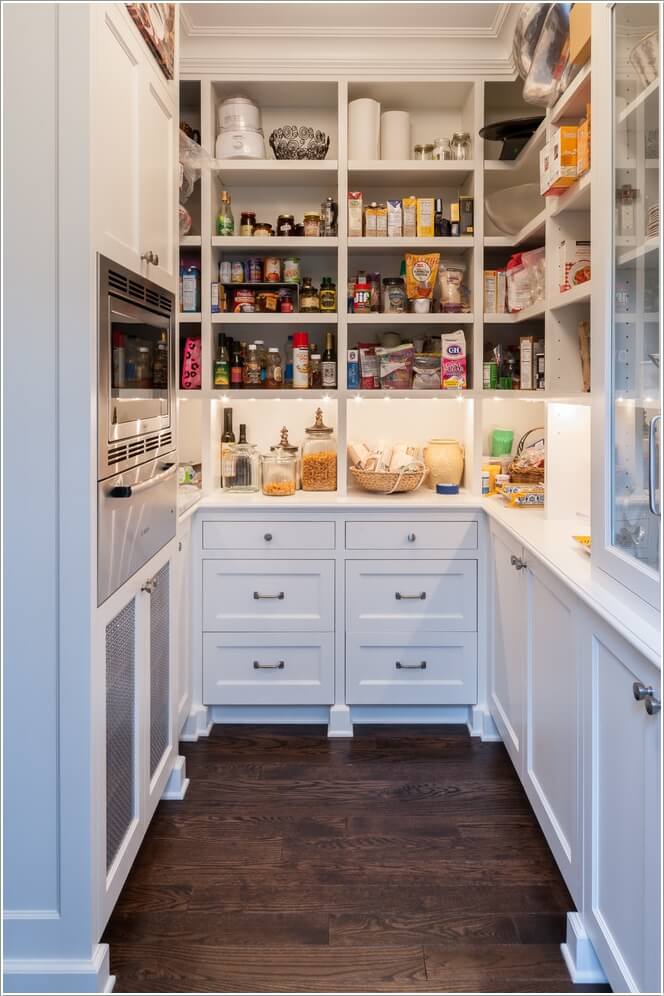 Image via: houzz
12. Give a Fresh Coat of Paint if You Have a Cabinet Style Pantry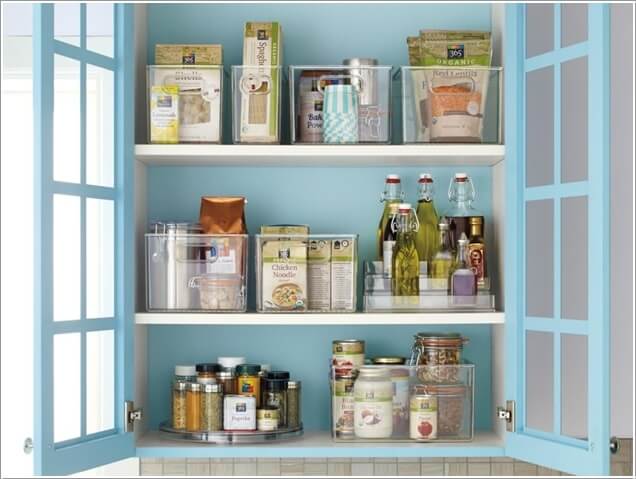 Image via: hgtv
13. Store Everything in Wicker Baskets with Chalkboard Labels That Compliment Them So Well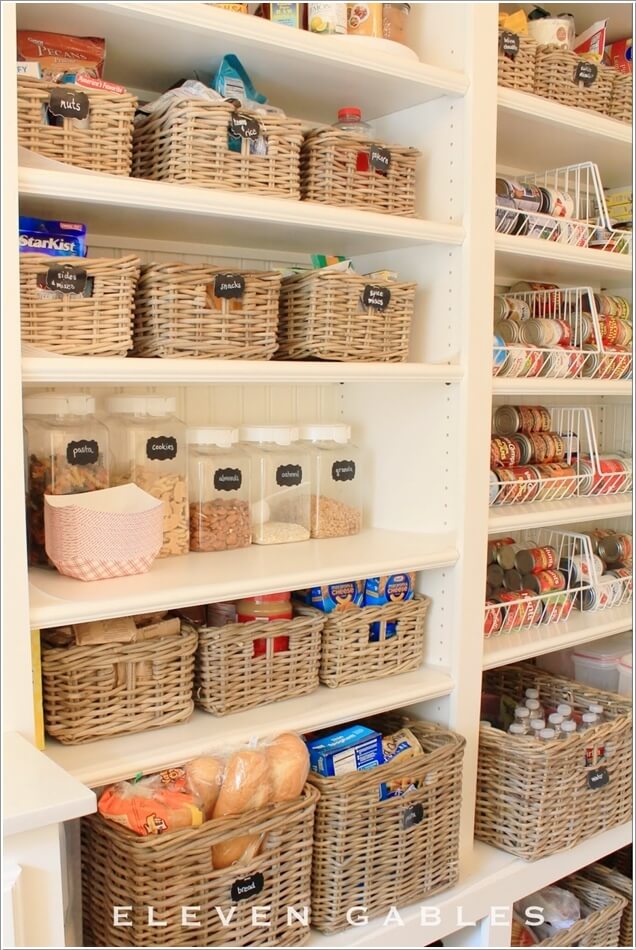 Image via: eleven gables
14. Spice Up The Edges of The Shelves with Washi Tape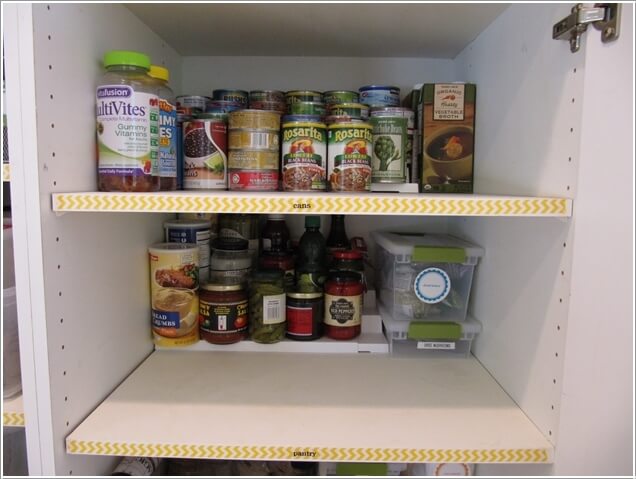 Image via: everyday organizing
15. Turn The Pantry Cabinet Doors into Chalkboards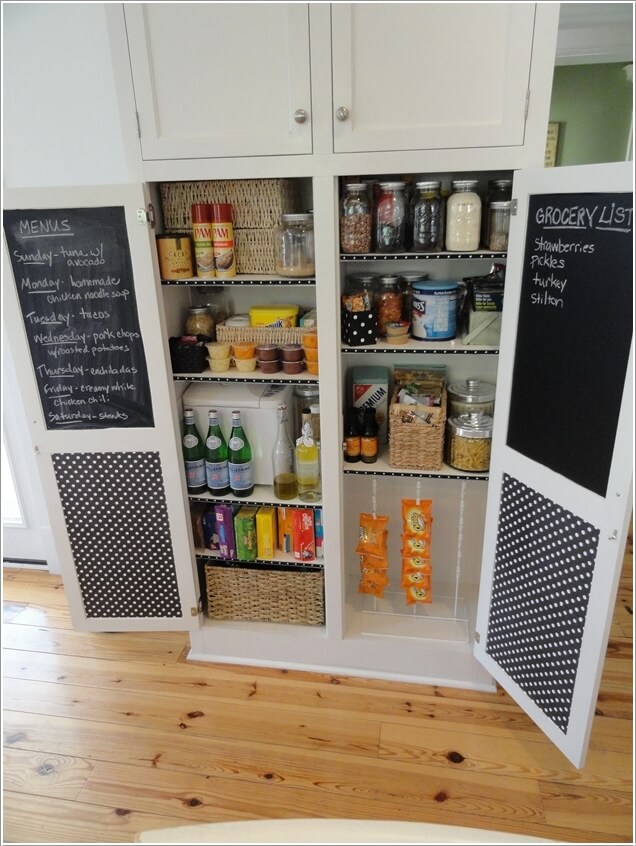 Image via: home stories a to z