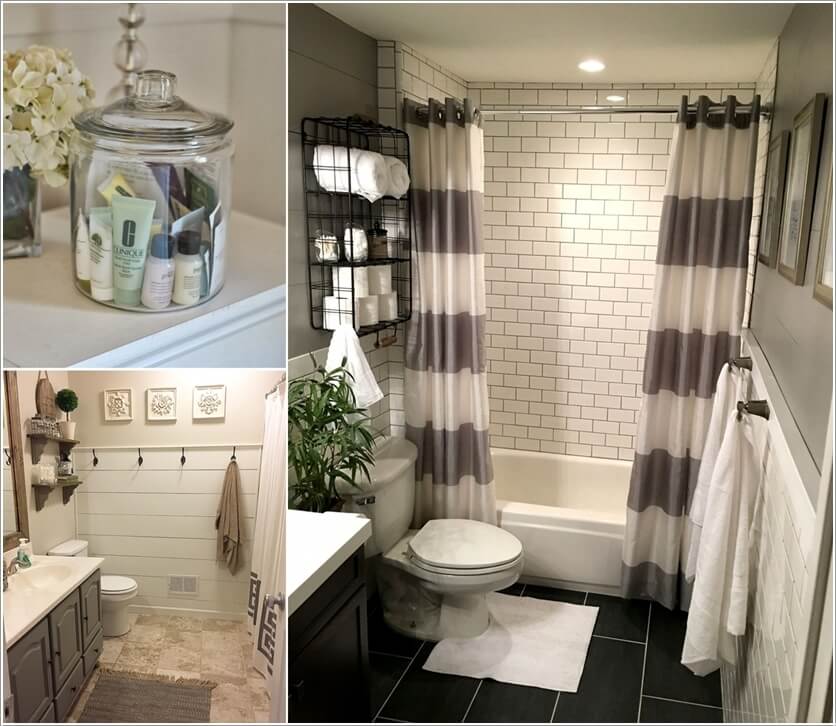 Just like you focus on the decor of the room while designing a guest bedroom , you also need to give attention to the design and other details in the guest bathroom. Here are different ways to cozy up a guest bathroom:
1. Put All The Samples of Toiletries in an Apothecary Jar for Your Guest to Give a Hotel Like Vibe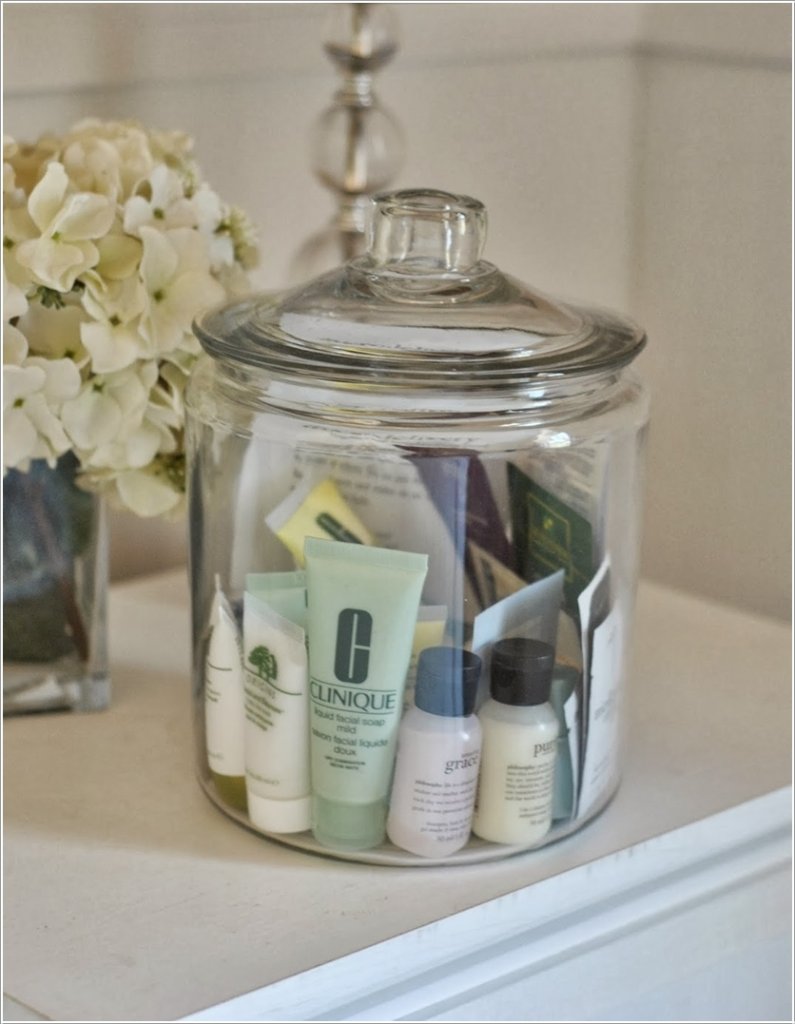 Image via: styleandcheek
2. Customize The Towels by Writing Something Welcoming for Your Guests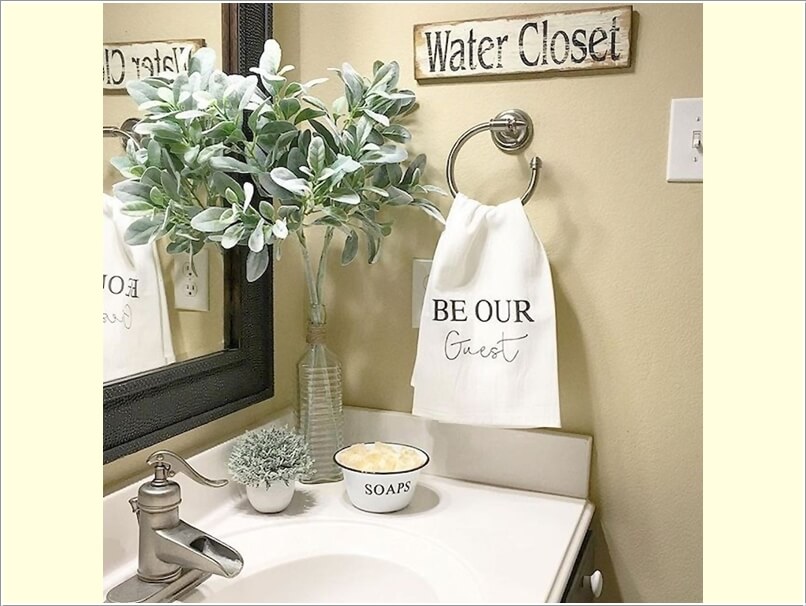 Image via: 99bestdecor
3. Make Sure There is Always an Ample Supply of Fresh Toilet Rolls and Clean Towels on a Shelf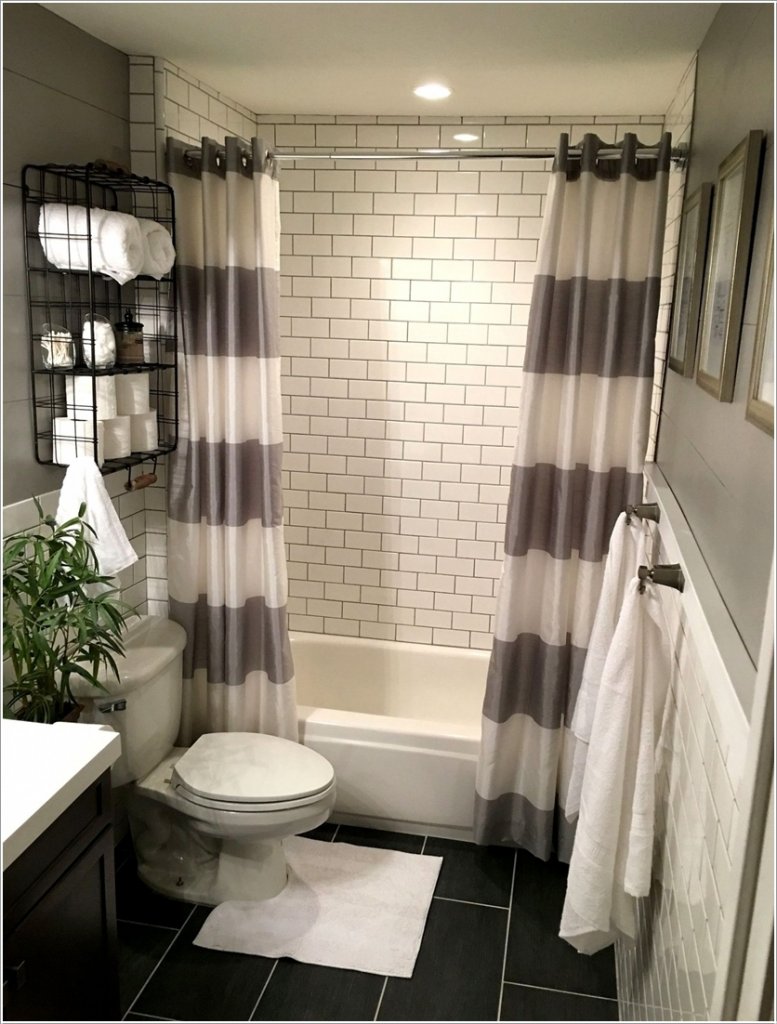 Image via: doitdecor
4. Provide All The Basic Necessities Such as Towels and Toiletries on a Tiered Tray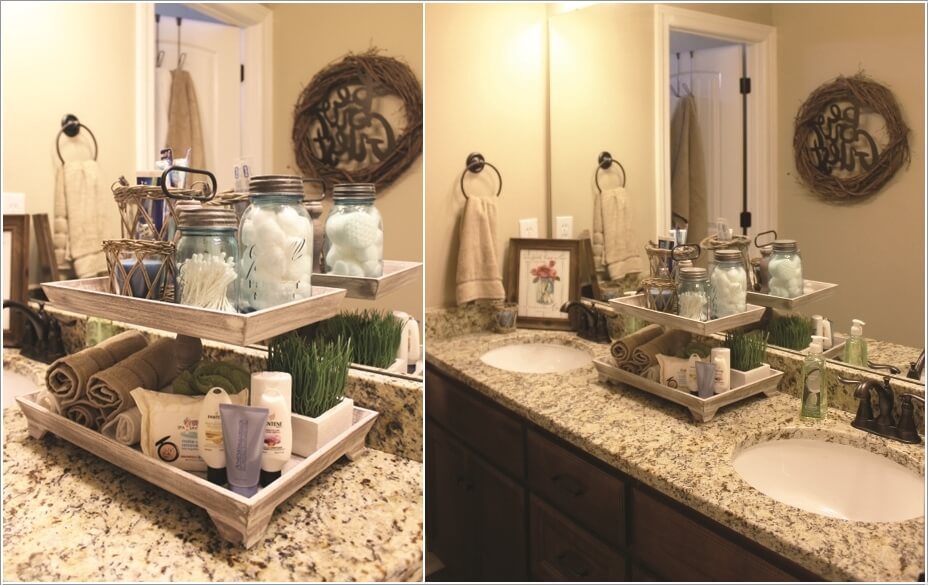 Image via: thehambyhome
5. Put All The Essentials in Apothecary Jars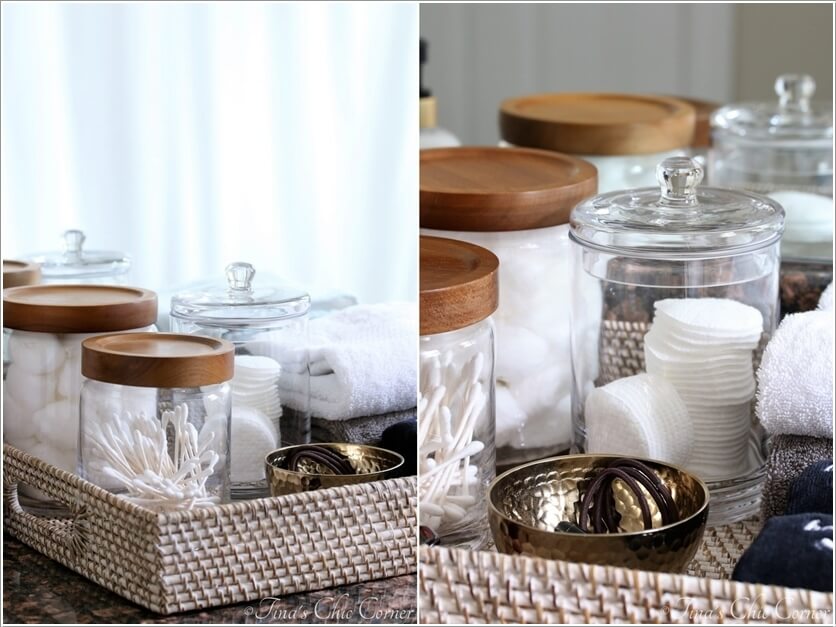 Image via: tinaschic
6. Repurpose a Ladder for Storage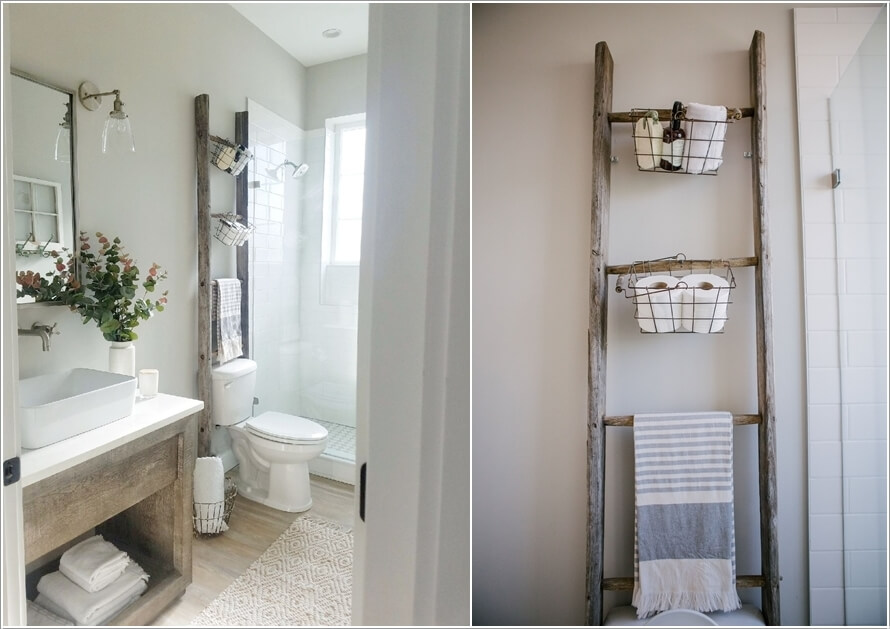 Image via: jettsetfarmhouse
7. The Guest Bathroom Should be Well Lit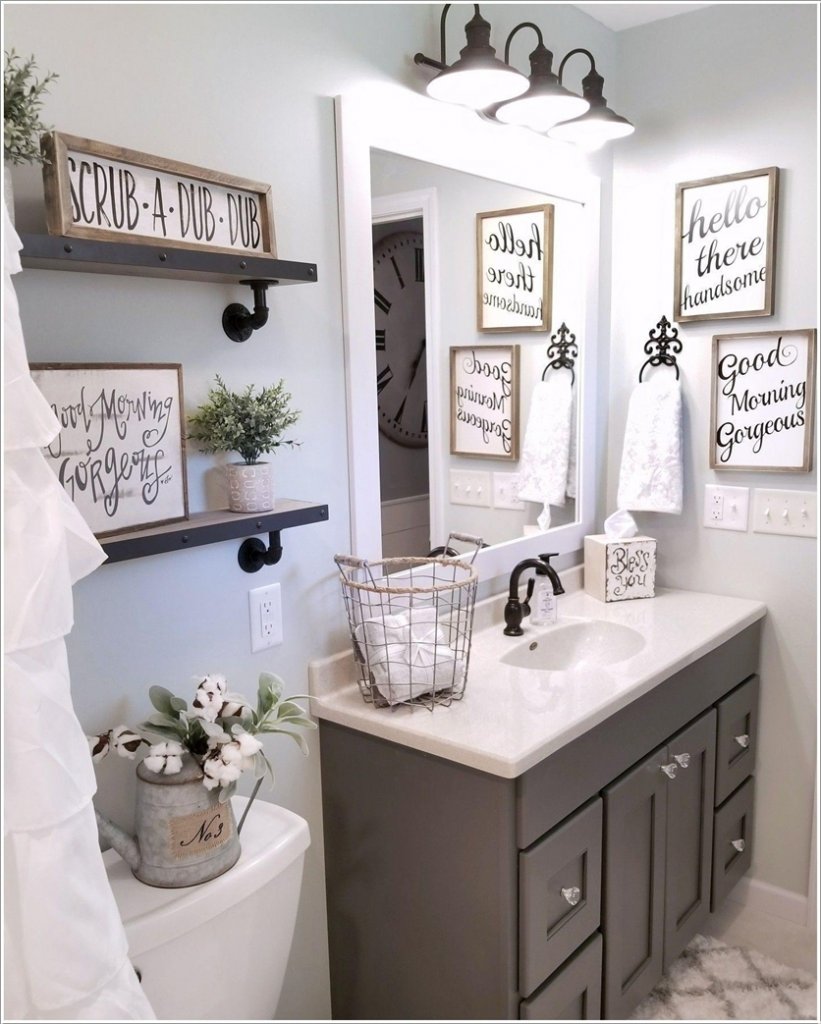 Image via: noordinaryhome
8. Glam it Up for a Luxury Hotel Feel
Image via: pinterest , instagram
9. Paint The Walls with a Cozy Color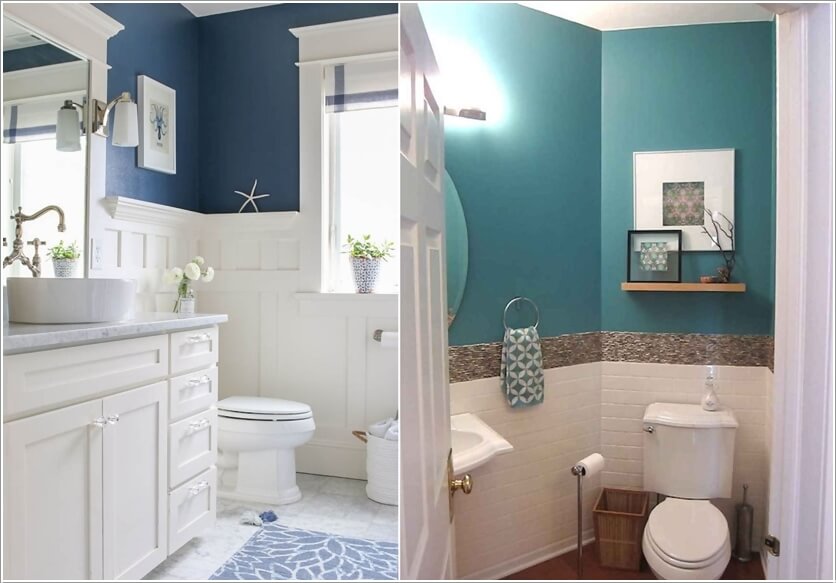 Image via: hoomdesign , roomadness
10. Spruce Up The Wall with Shiplap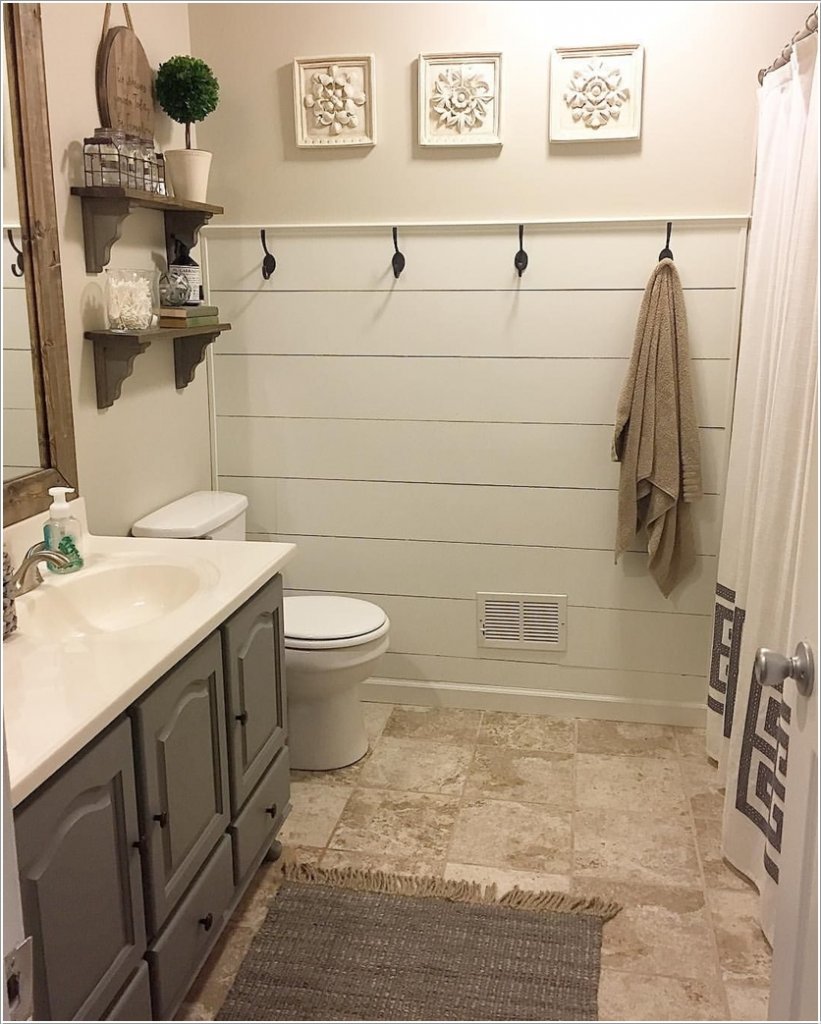 Image via: trend4homy
11. Put Some Picture Frames on a Shelf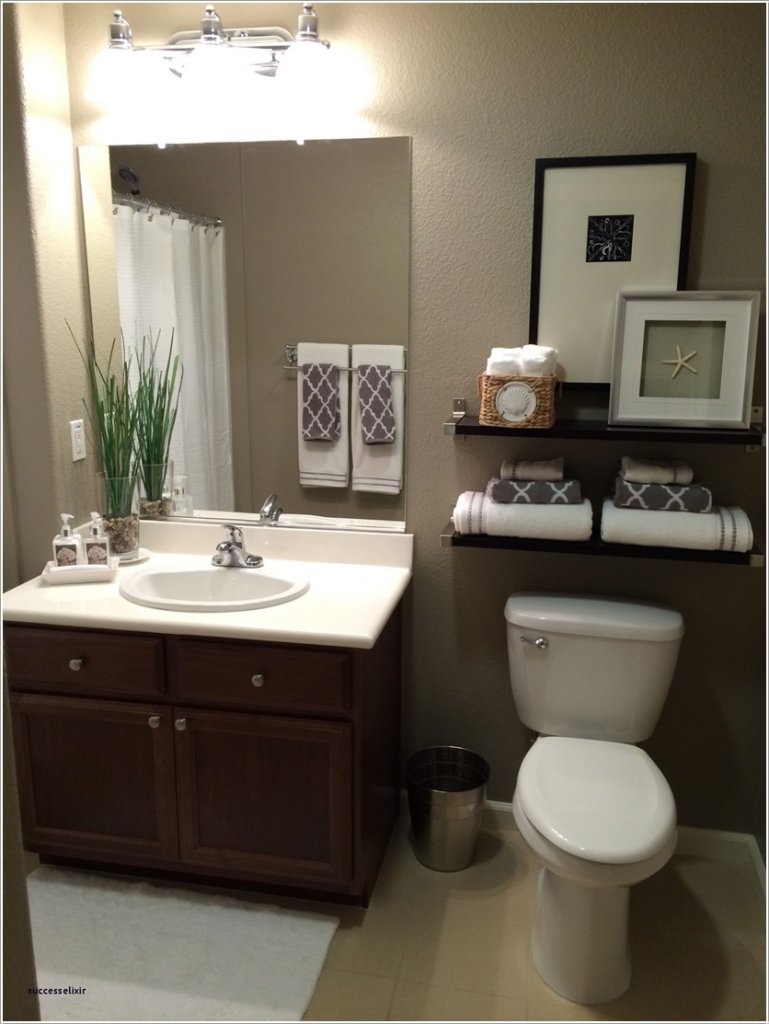 Image via: fiestadelamusicamedellin
12. Cozy Up The Bare Floor with a Rug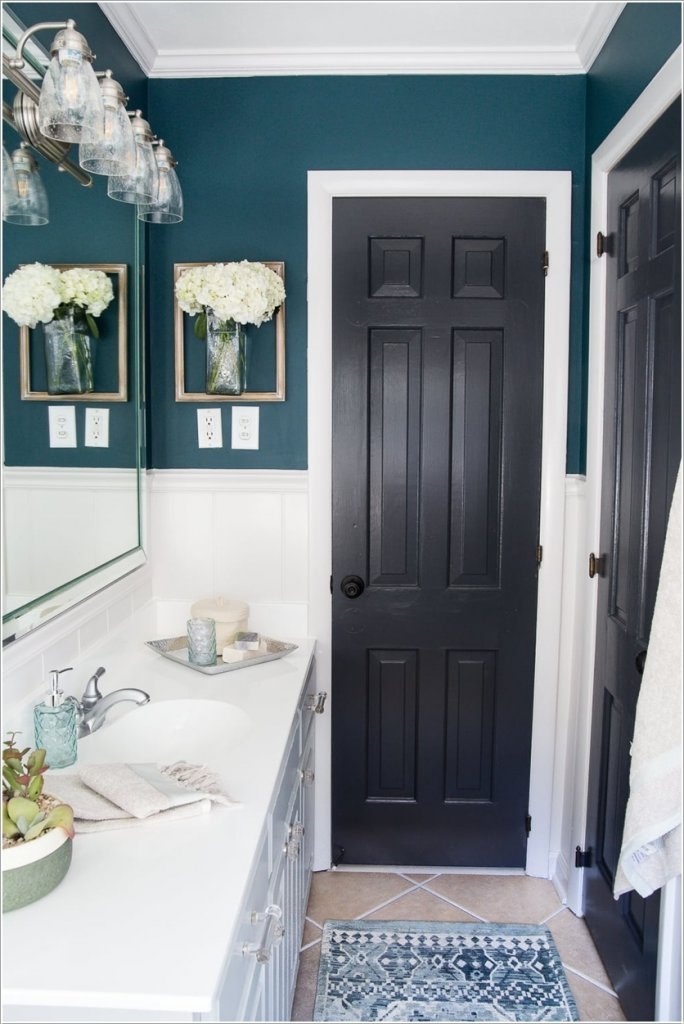 Image via: bostoncondoloft
13. Decorate with a Rustic Theme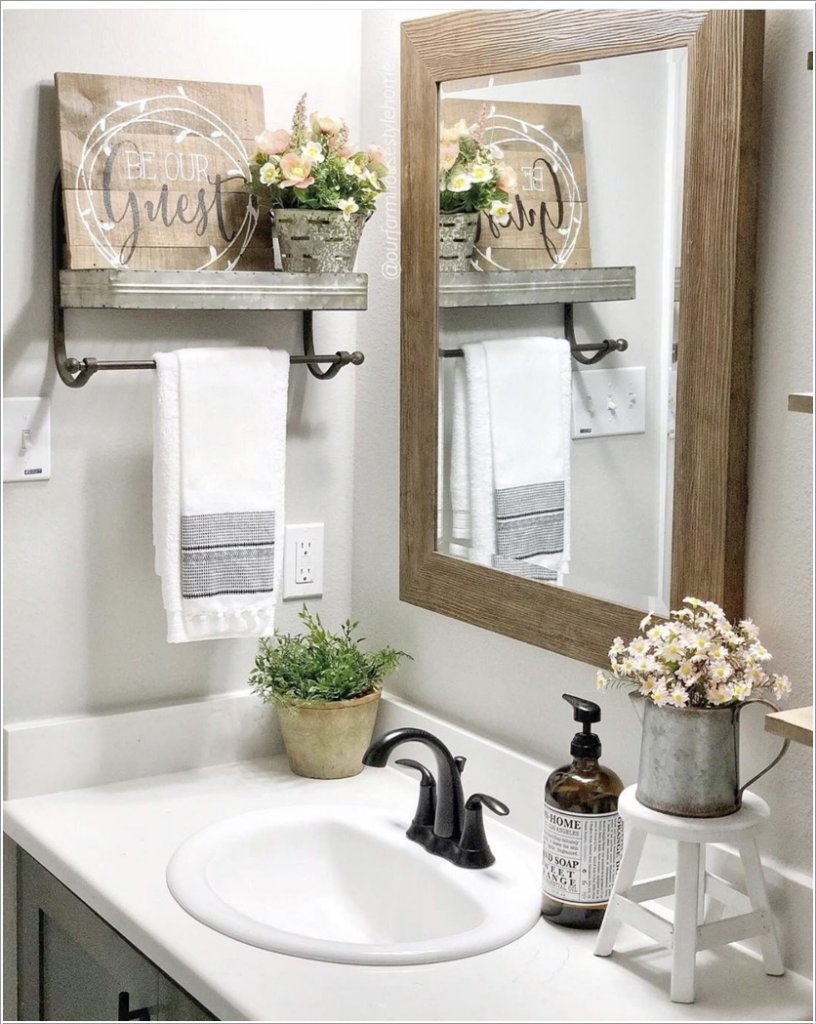 Image via: mothersblog
14. Decorate The Wall with a Wreath Adorned Window Frame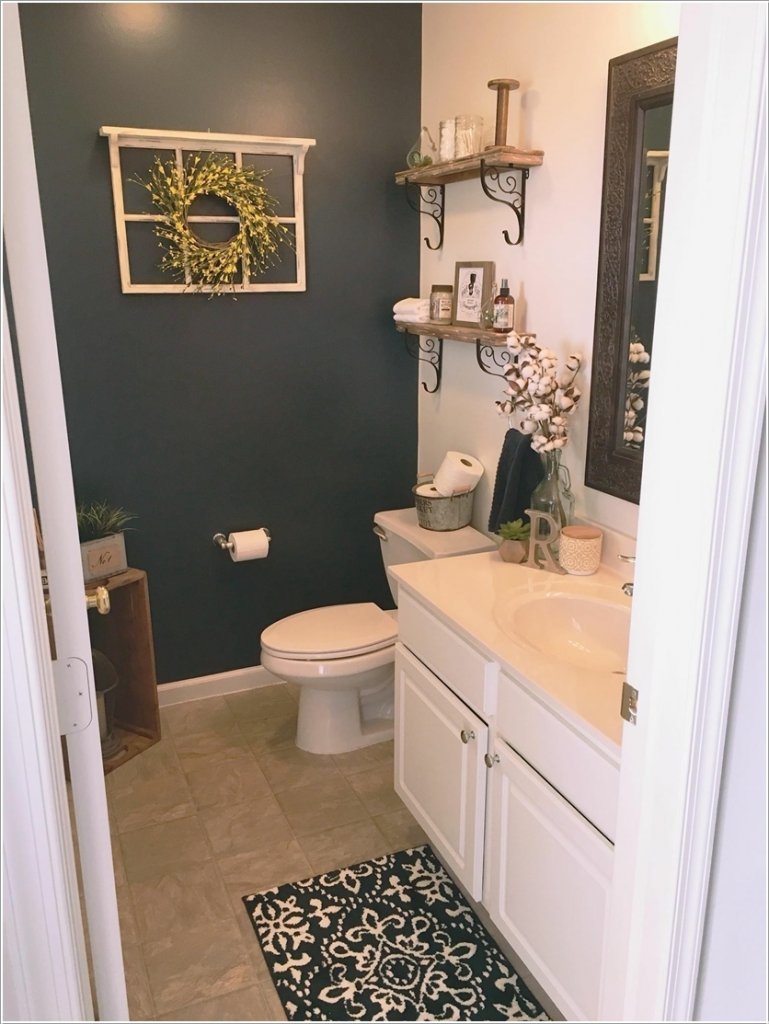 Image via: scalnet
15. Dare to Decorate with a Floral Wallpaper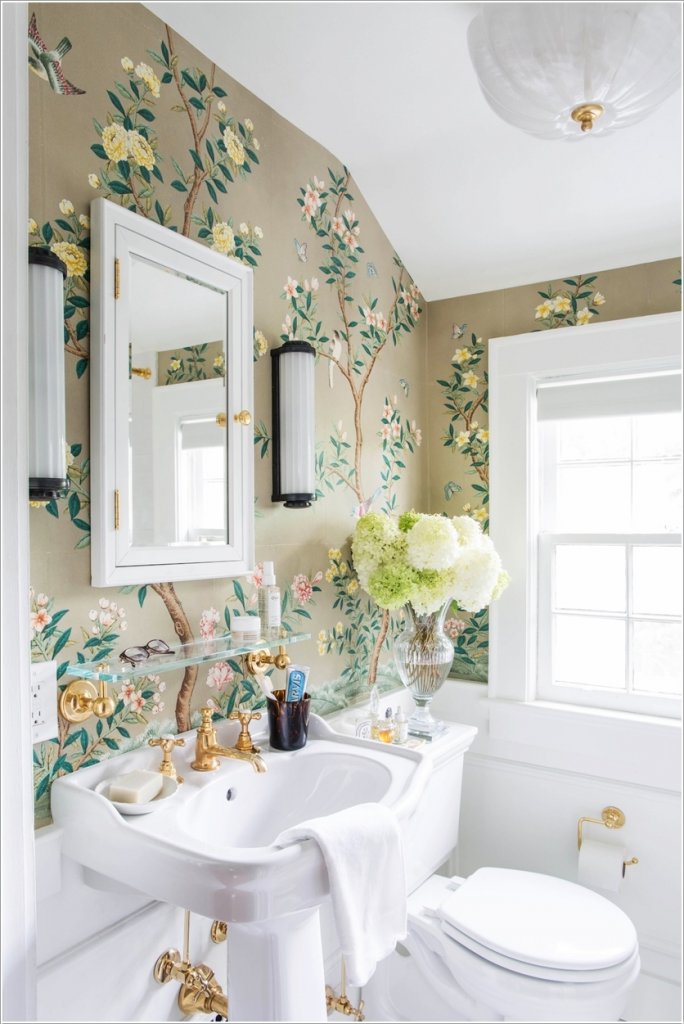 Image via: thehappytudor
We hope you liked these ideas. Tell us what you have done in your guest bathroom? We would love to hear.