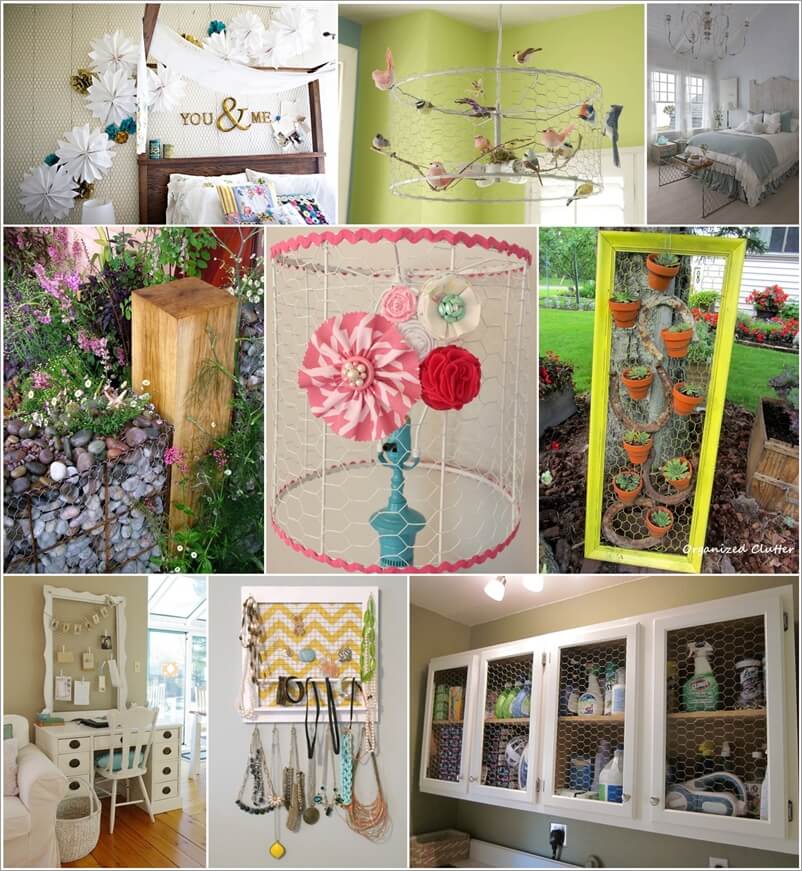 Chicken wire reminds us of farmhouse and shabby chic style. There are many different ways in which you can include chicken wire decor projects either in the before mentioned themes or in contemporary decor. So, take a look at DIY chicken wire project inspirations:
1. Put a Chicken Wire Table at The Bed End of a Room with a Shabby Chic Theme

Image via: house and home
2. If You Want Your Cabinets to be Partially Open for Clearer Visibility of The Stuff Inside Then Replace The Glass With Chicken Wire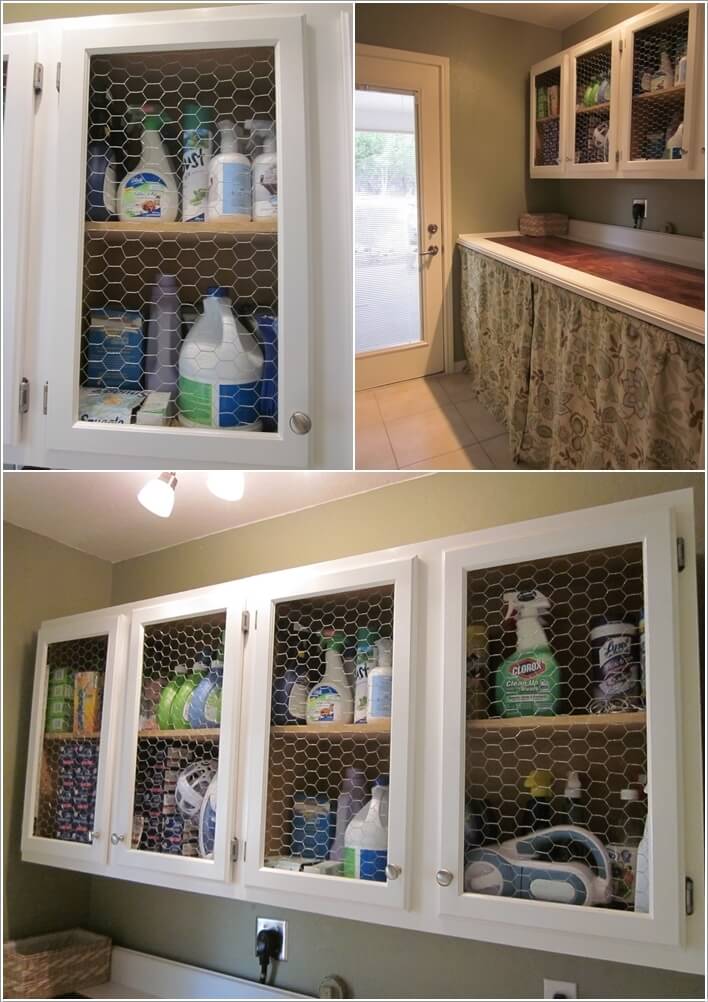 Image via: domestic imperfection
3. Make a Lampshade with Chicken Wire and Embellish It with Things Such as Photographs, Faux Birds or Faux Flowers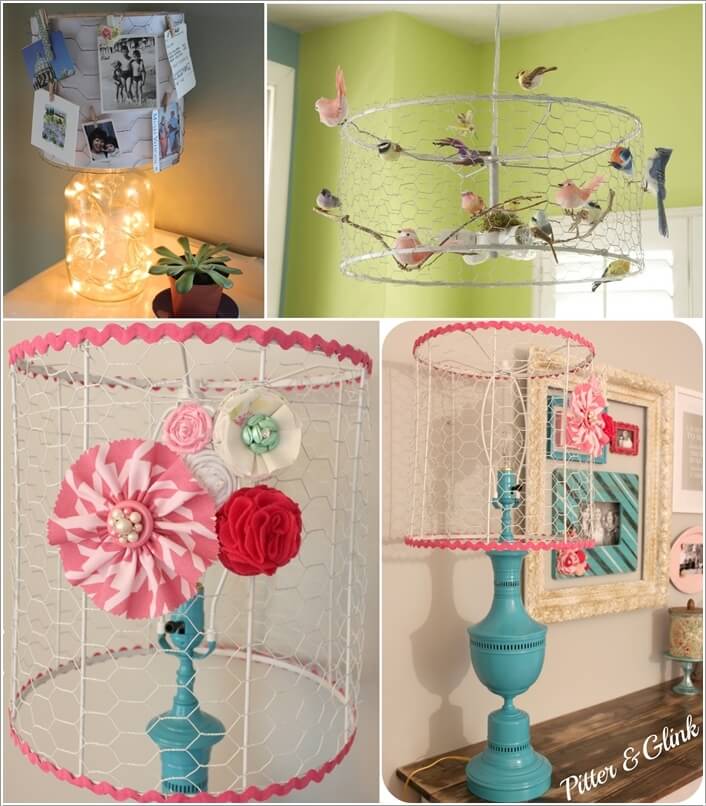 Image via: daisy chains and dreamers , lisa simply me , pitter and glink
4. Create a Jewelry Organizer with a Frame, Fabric and Chicken Wire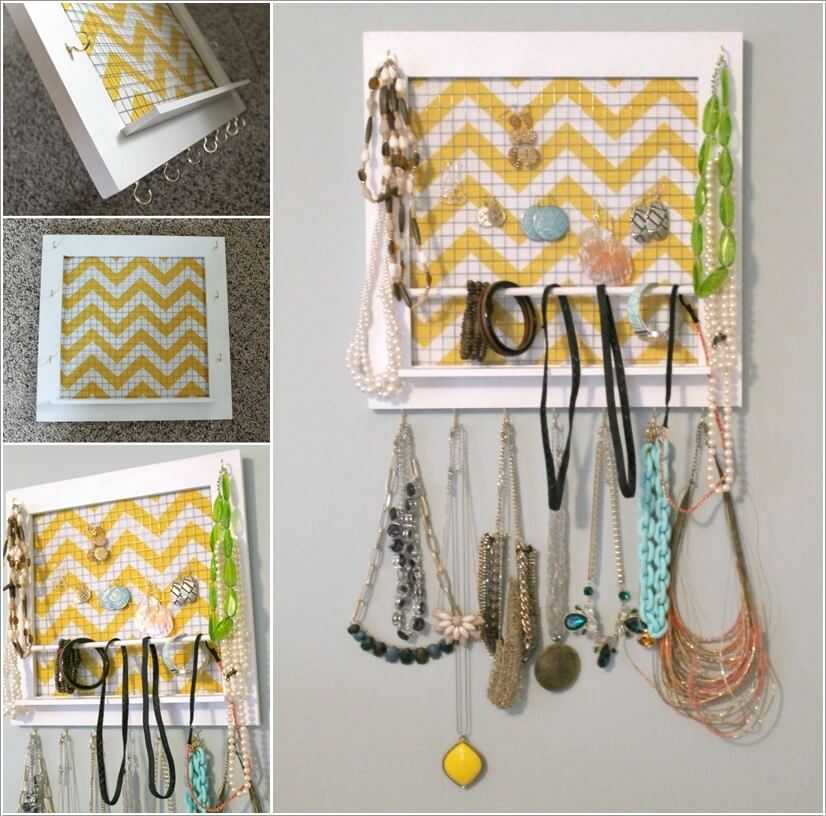 Image via: the make your own zone
5. Woohoo! Who Knew Chicken Wire Could be Such a Great Wallpaper?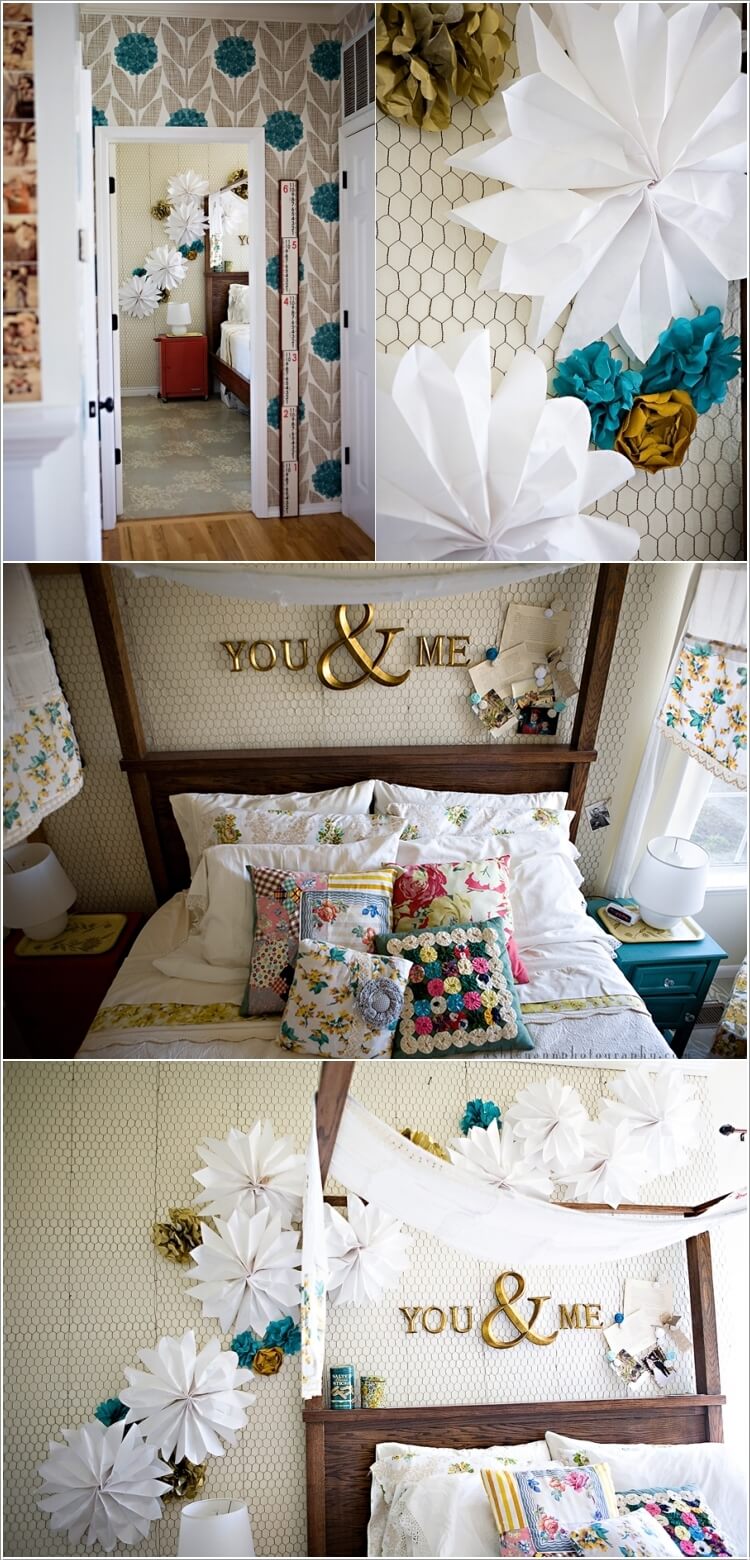 Image via: ashley ann photography
6. A Chicken Wire Can Become a Great Medium for a Bulletin Board Too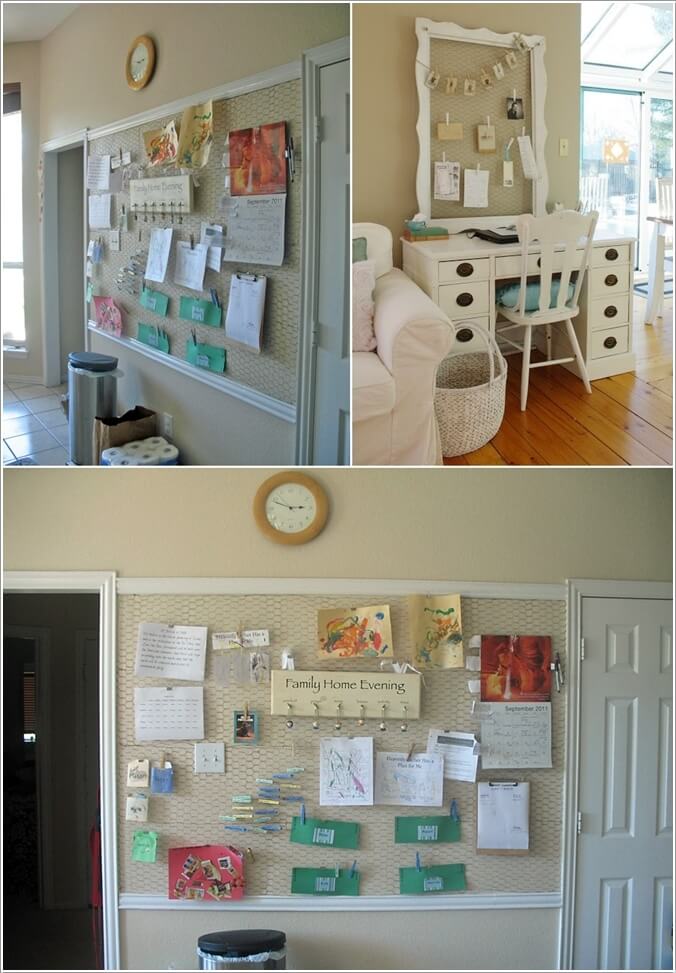 Image via: pinterest , queen my castle
7. Make a Magazine Holder for Your Wall with a Wood Board and a Chicken Wire Basket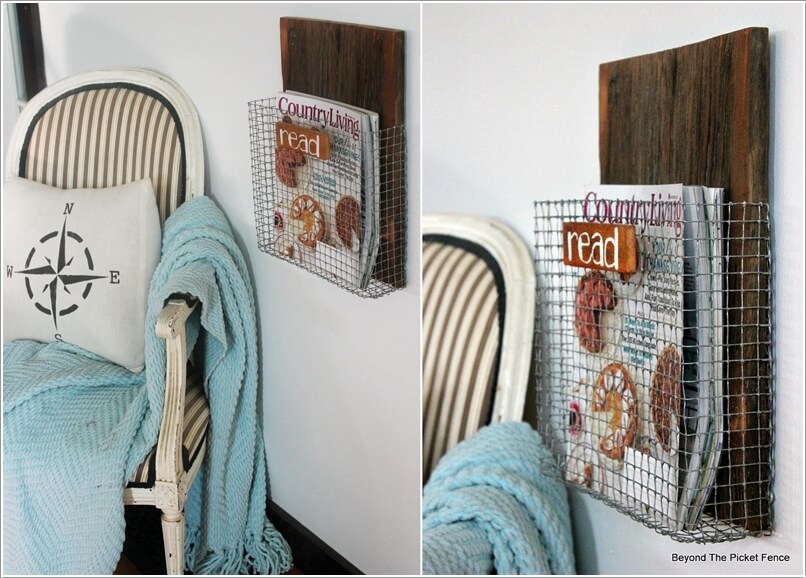 Image via: beyond the picket
8. Craft Creative Decorations for Your Garden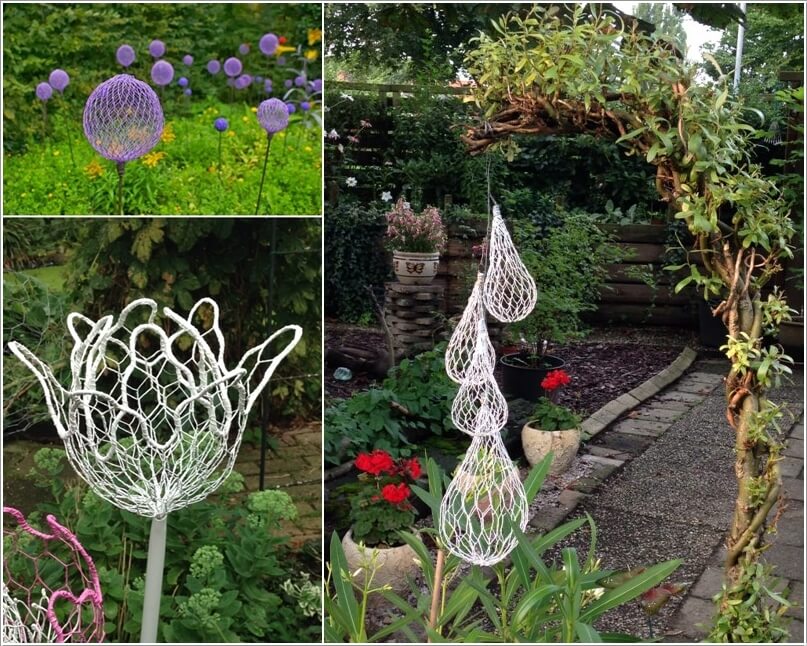 Image via: the art of upcycling , pinterest , pinterest
9. Keep Your Plants Protected with Chicken Wire Cloches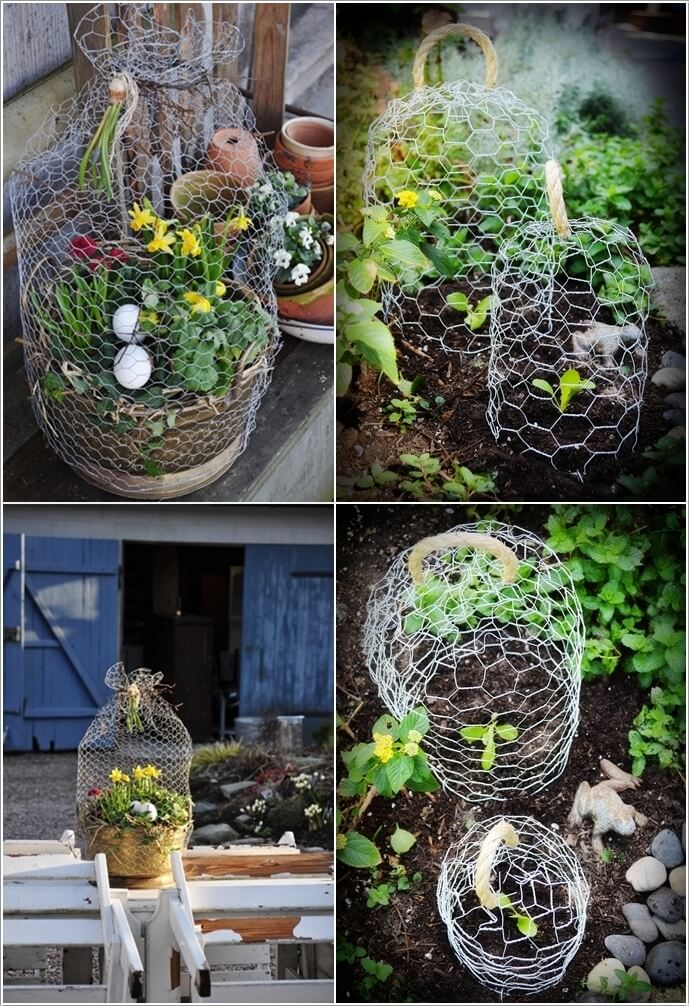 Image via: liljor och tulpaner , farmhouse 38
10. Build a Cool Vertical Garden Like These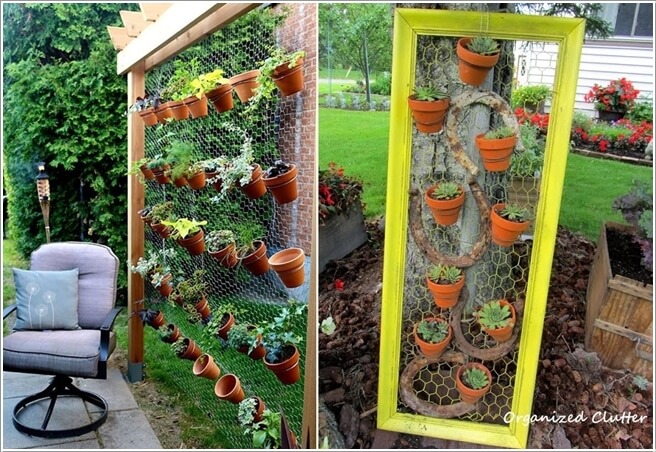 Image via: pinterest , organized clutter
11. Build a Chicken Wire Photo Frame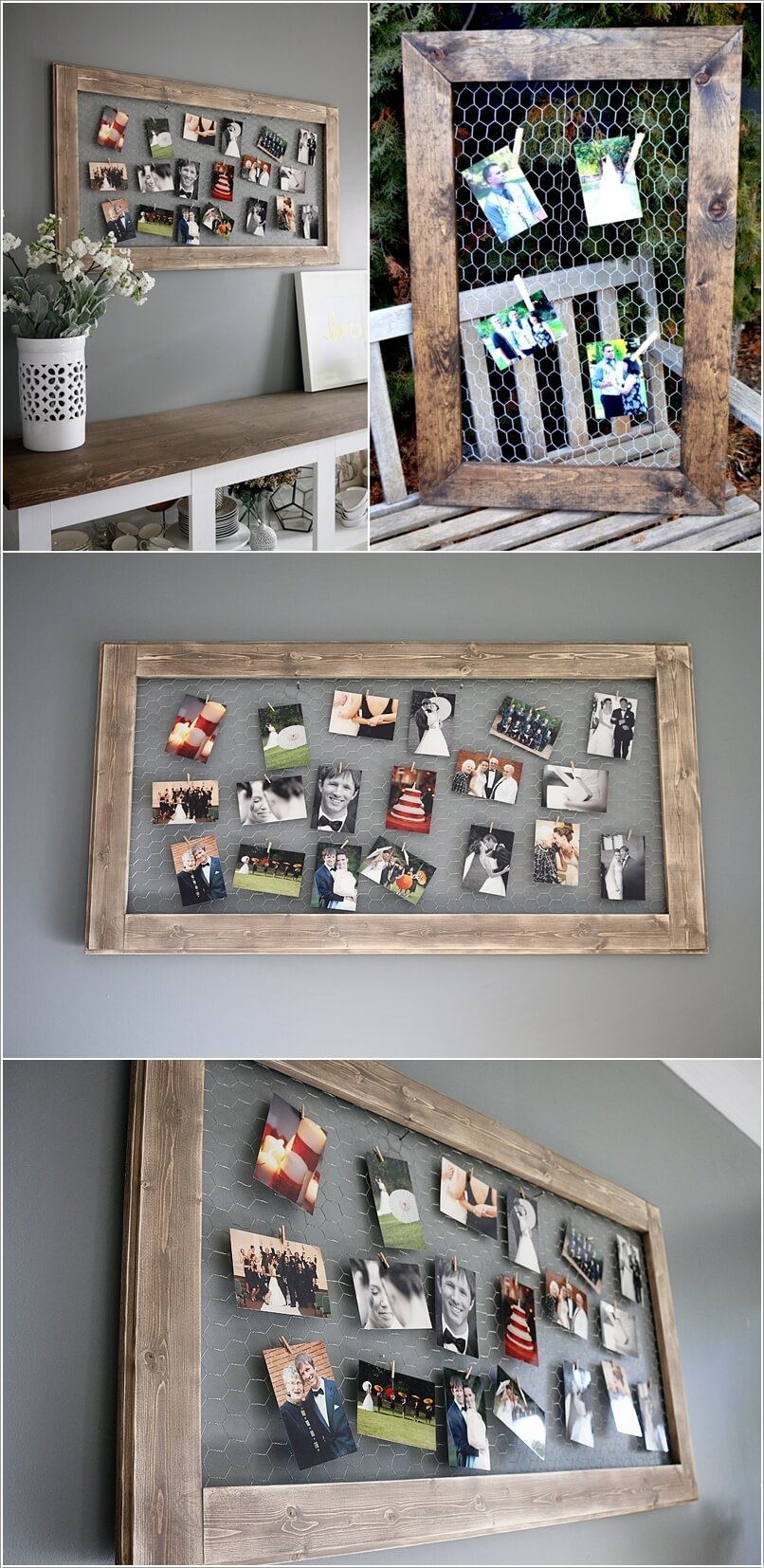 Image via: bower power blog , etsy
12. Create a Chicken Wire Shelf
13. Make a Wall Art with Chicken Wire in a Frame and Glass Bottle Vases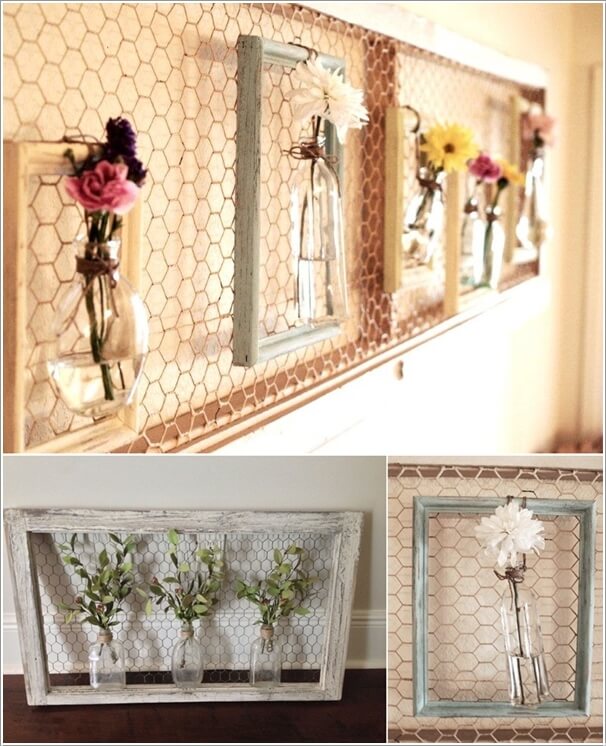 Image via: flamingo toes , wodory
14. Put Signs on Framed Chicken Wire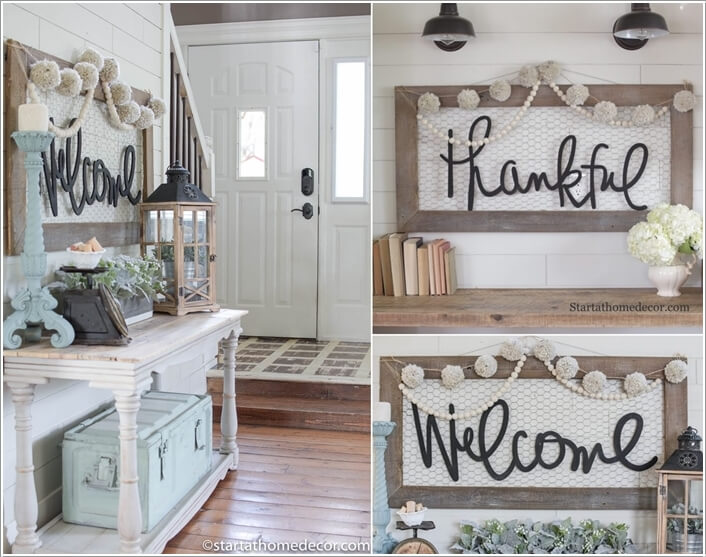 Image via: start at home decor , start at home decor
15. Make Gabions For Your Garden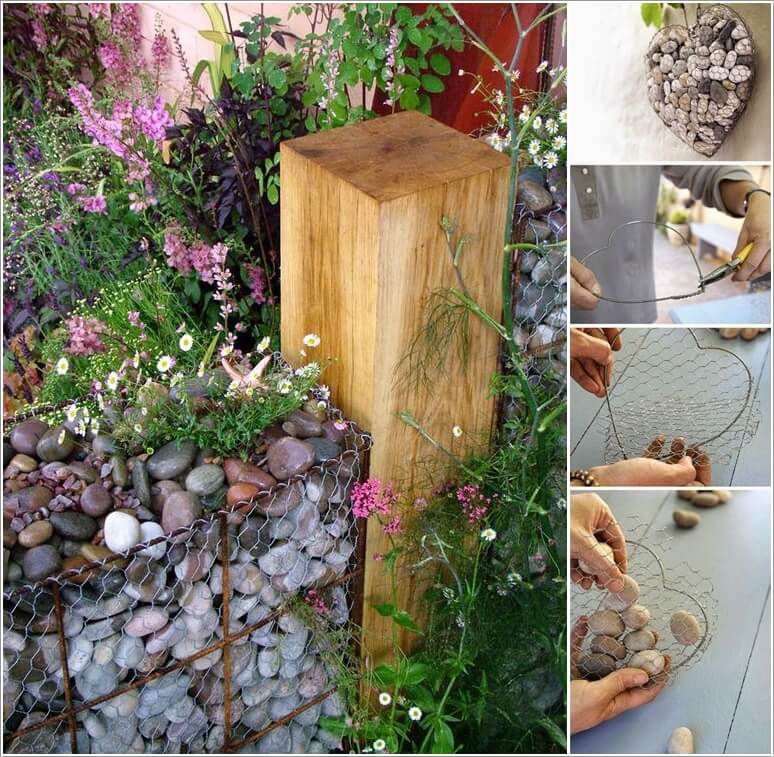 Image via: pinterest , pinterest