As Customsticker.com says–Stick your stickers anywhere! No stickers, No Fun!
People in our lives are used to doing wonders with simple and affordable decorations, and custom stickers can do it. They can be used to decorate rooms, living rooms, kitchens, hallways, balconies, etc.
Actually, stickers seem to decorate anything you want because it's easy and affordable.
So, what miracles can Lattice Panels do for us when it comes to decorating?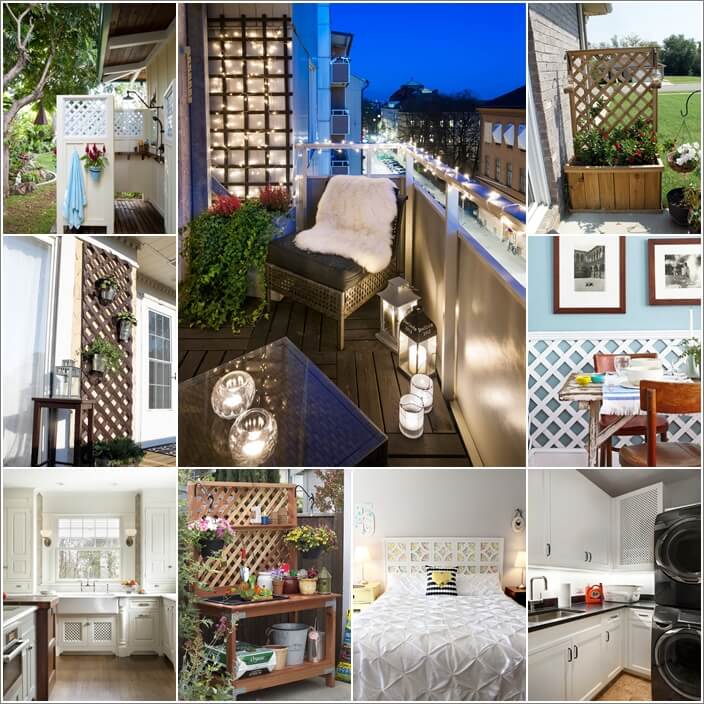 Lattice screens look equally good outdoor as well as indoor. There are many different ways in which you can decorate with lattice panels. Let's say you need a new wall decor then go for lattice wall art. If your bed's headboard looks tired and boring then change it with a lattice headboard. These and more cool ideas are here for your inspiration:
1. Adorn the Wall of Your Balcony and Also Add Some String Lights for Evening Time Drama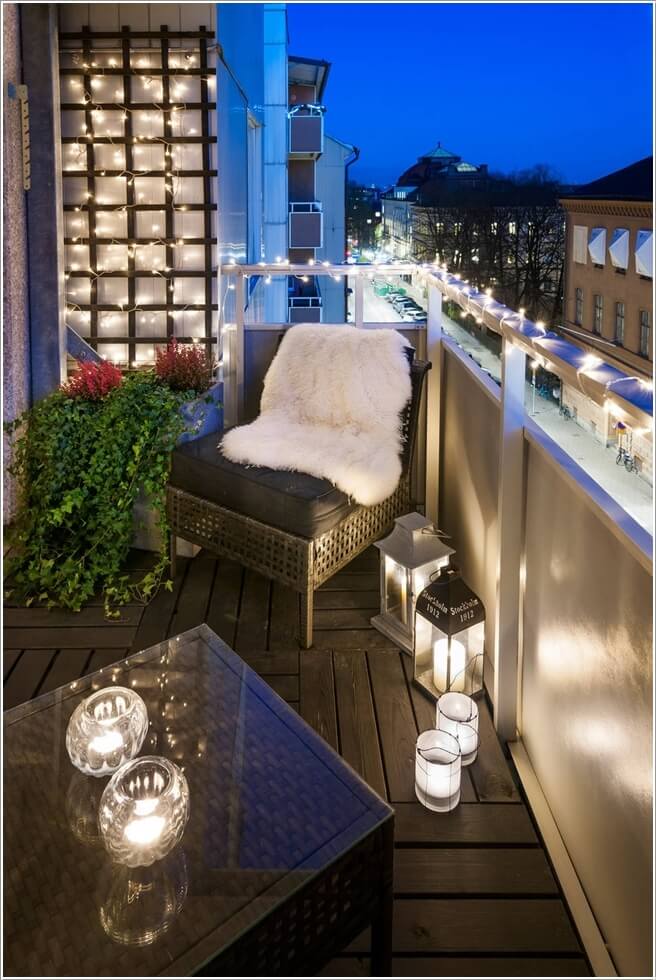 Image via: planete deco
2. Enhance The Beauty of Your Garden Pergola by Accompanying it with Lattice Panels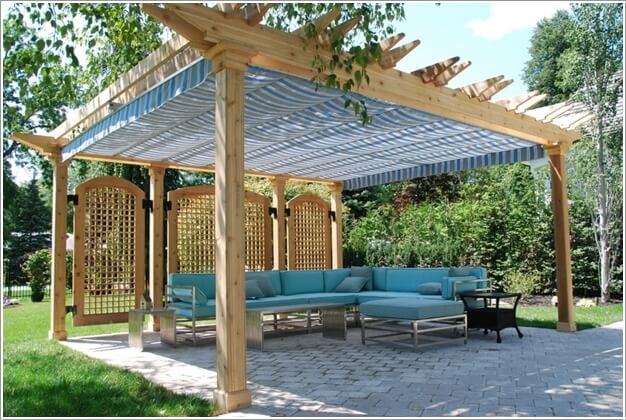 Image via: oxford awnings
3. Provide a Backdrop for Your Garden Seating Area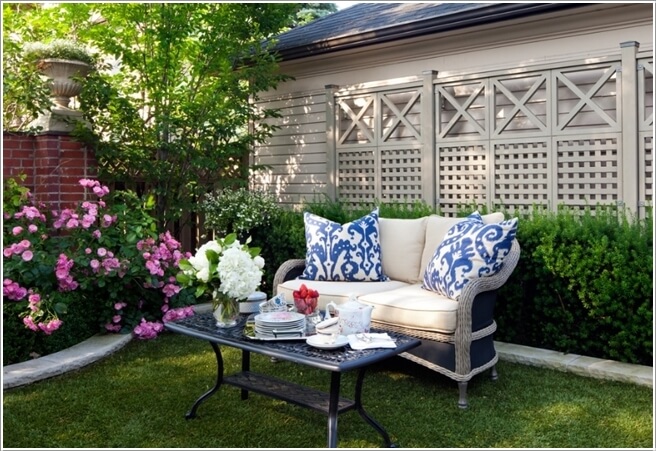 Image via: houzz
4. Instead of Sliding Doors Create a Sliding Screen with Lattice Panels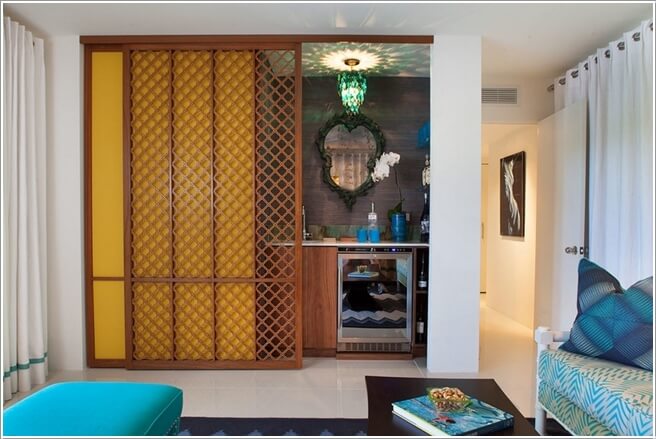 Image via: collector design rulz
5. Use Them as a Cool Wall Decor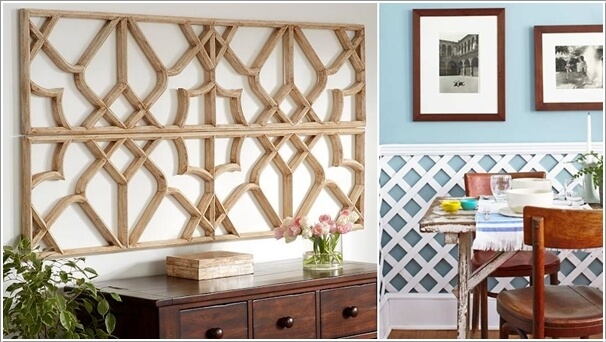 Image via: decor pad , this old house
6. Swap Your Headboard with a New DIY Lattice Headboard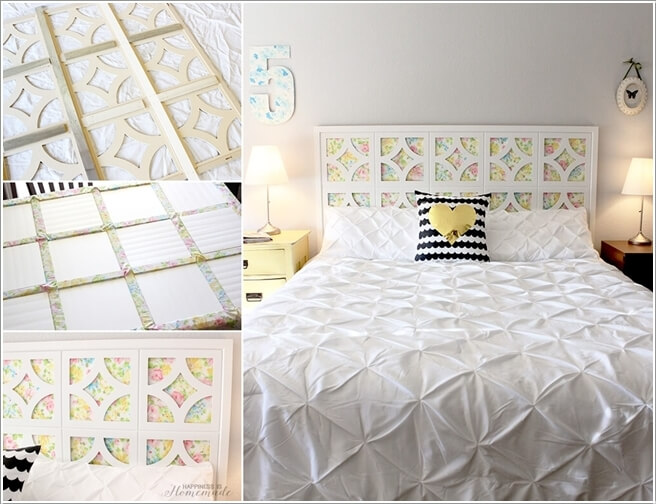 Image via: happiness is homemade
7. Create a Privacy Screen for Your Front Porch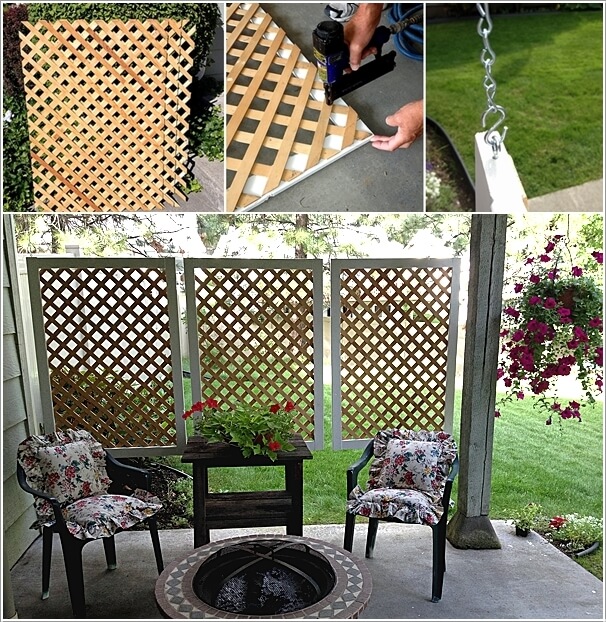 Image via: organized chaos online
8. Attach Metal Bucket Planters to a Lattice Screen and Create a Vertical Garden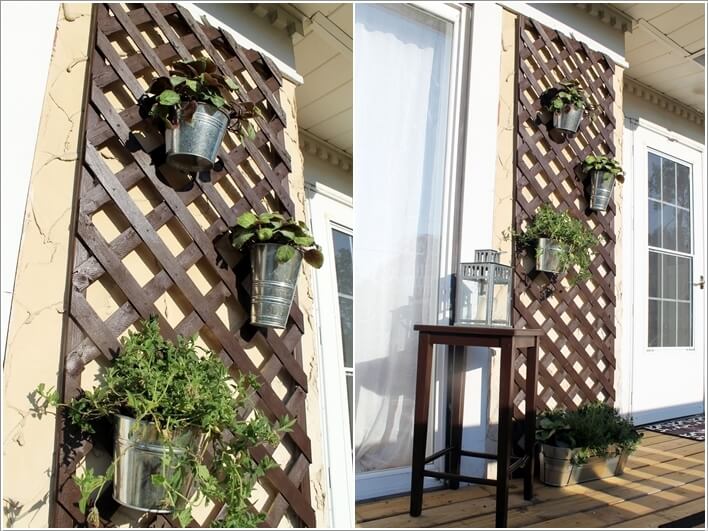 Image via: hammers and high heels
9. Attach Planter Boxes to Lattice Screens for Creating Garden Decor Features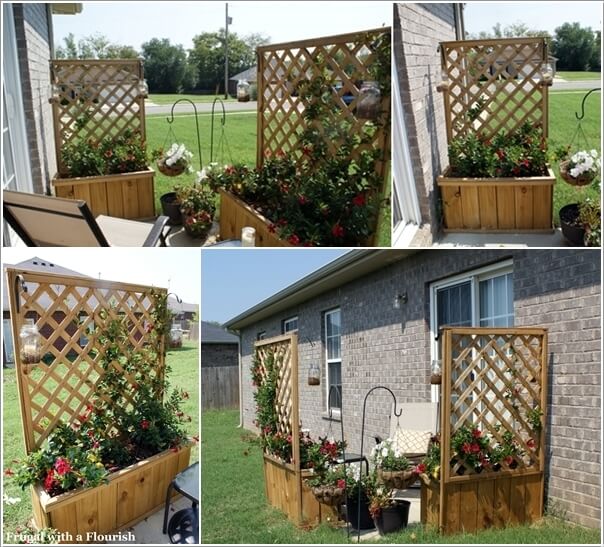 Image via: frugal flourish
10. Conceal The Space Under The Deck and Create a Storage Inside It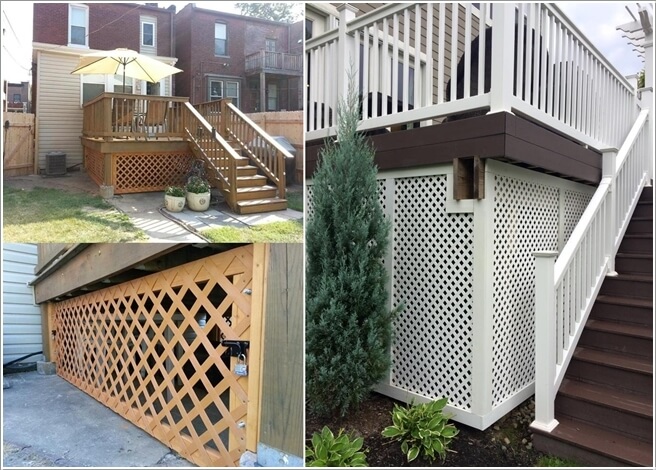 Image via: homesthetics , pinterest
11. Make a Beautiful Backyard Bar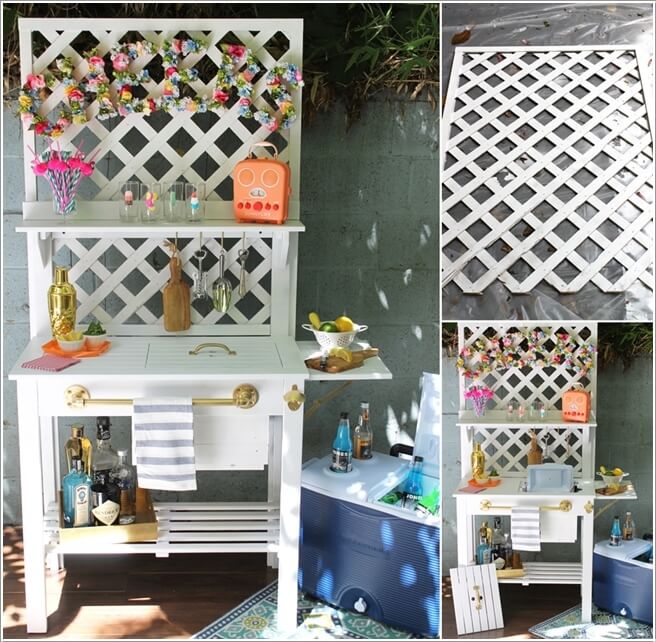 Image via: ideas ideas
12. You Can Also Build a Potting Bench in The Same Manner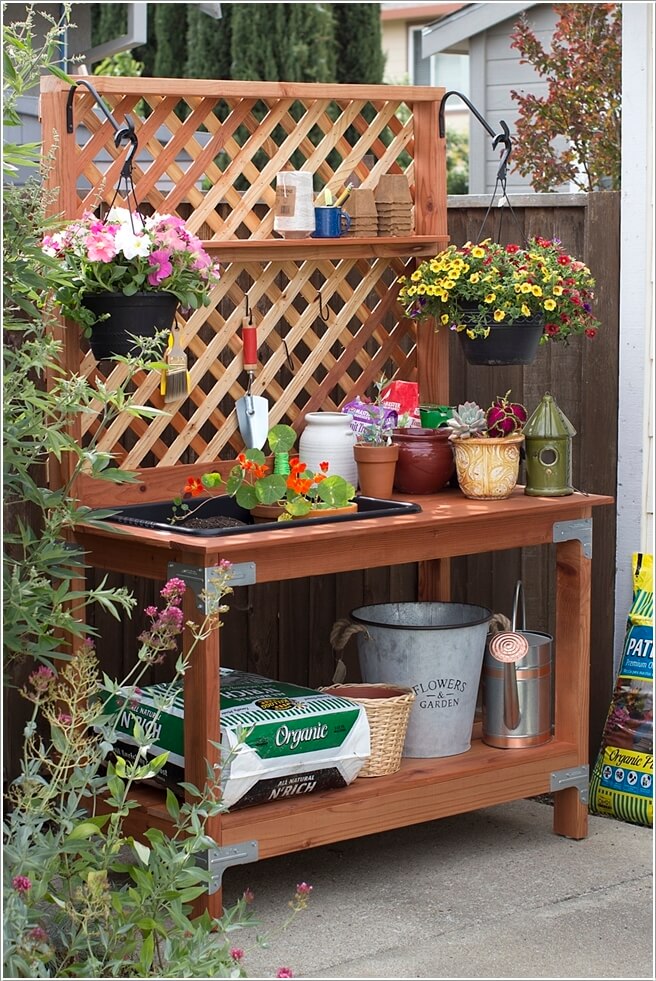 Image via: diy done right
13. Build The Outdoor Shower Enclosure with Wood and Lattice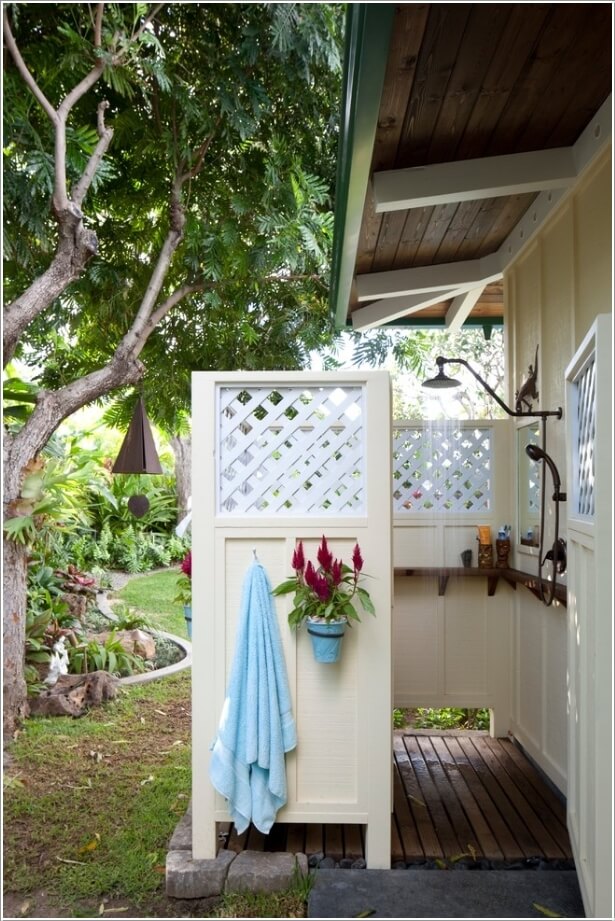 Image via: houzz
14. Disguise or Hide Your Garbage Bins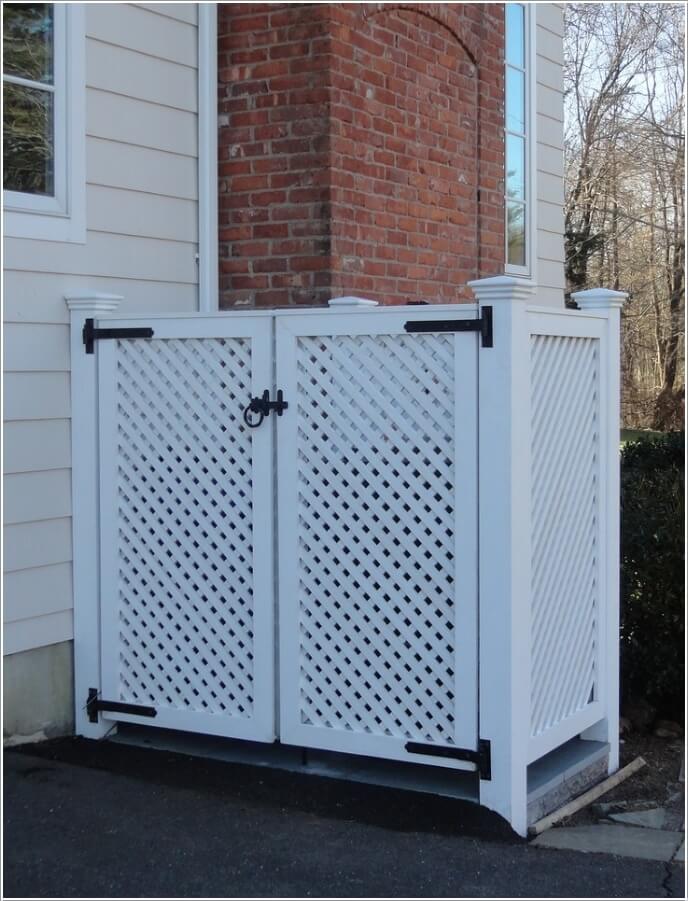 Image via: houzz
15. Give a Unique Look to The Cabinets in Different Parts of Your Home with Lattice