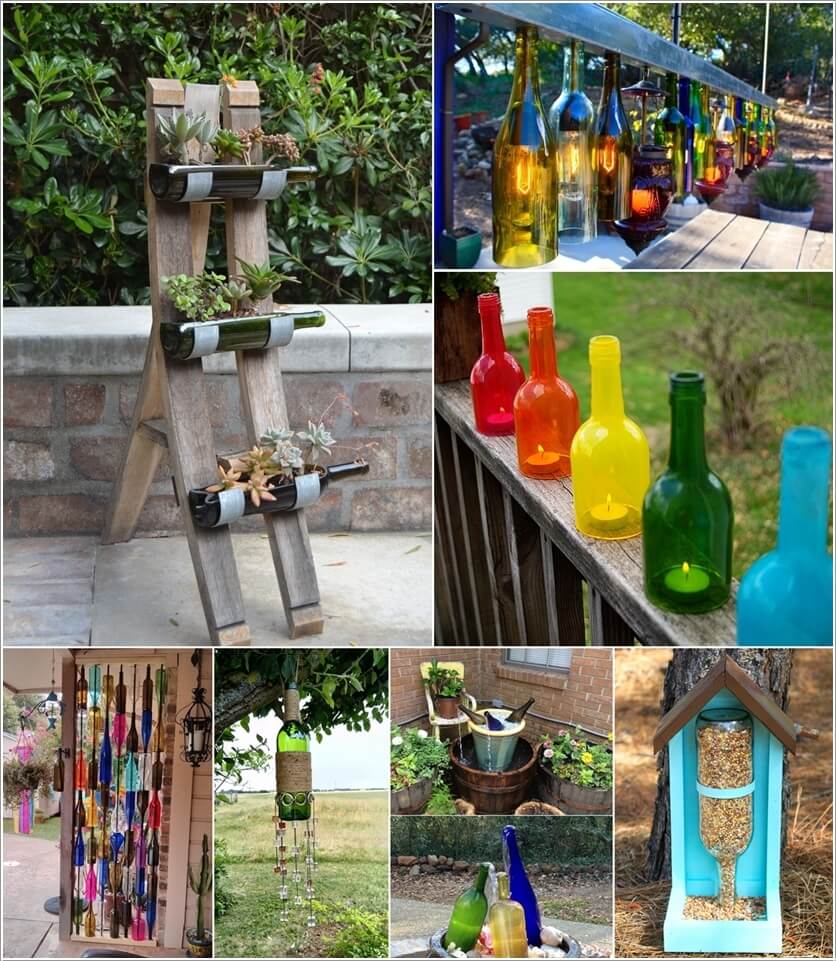 Instead of putting empty wine bottles in the recycle or trash bin, you can reuse them to decorate your garden in a myriad of ways. You can use them to make an edge for your garden beds or create a feeder for birds. These and more ideas are here to spark your imagination:
1. Make a Vertical Garden with Reclaimed Wood and Wine Bottle Planters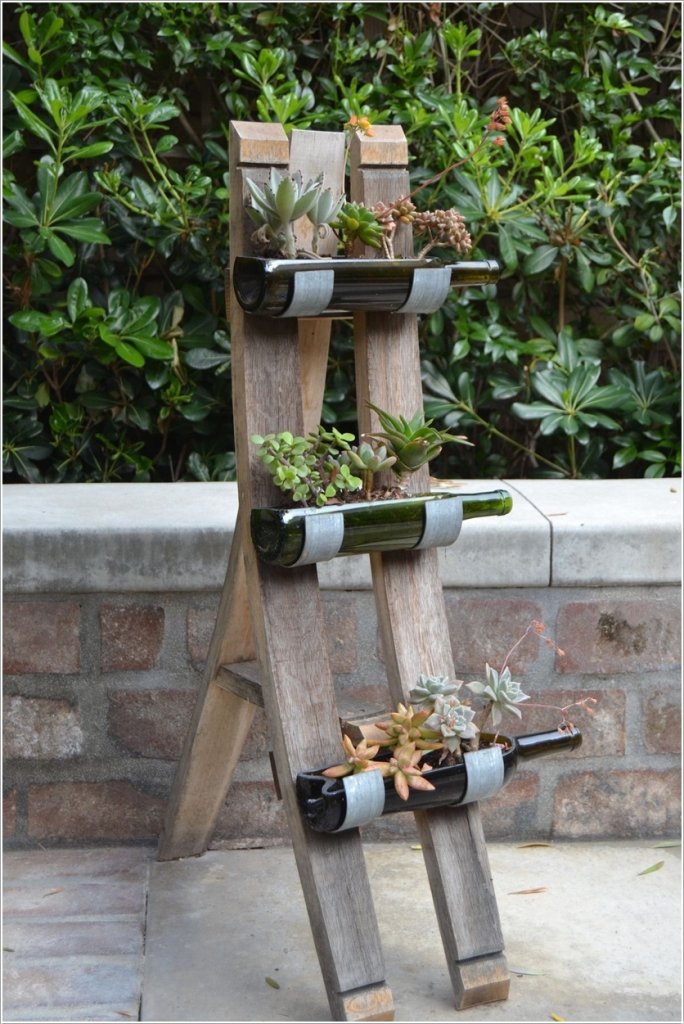 Image via: stayathomemum
2. Keep Mosquitoes and Bugs Away with Citronella Torches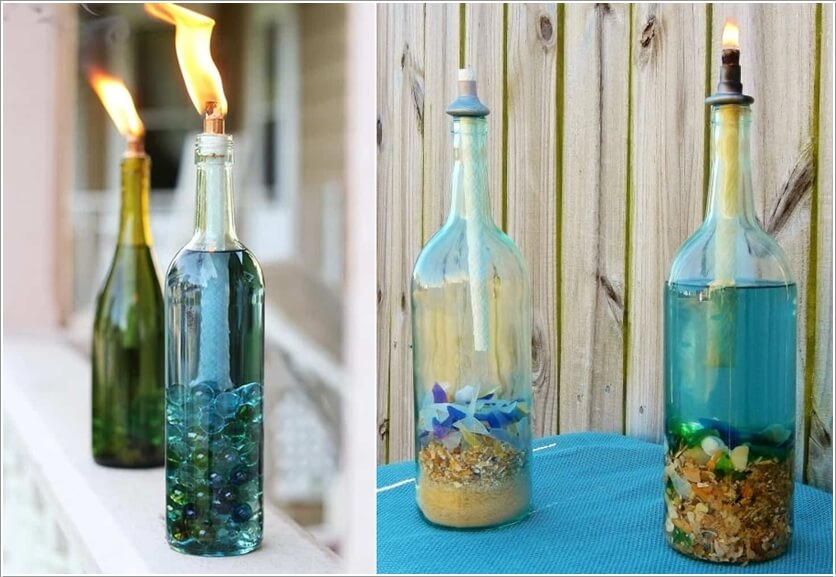 Image via: helloglow , completelycoastal
3. Fix Wall Sconce Wine Bottle Planters on The Outdoor Wall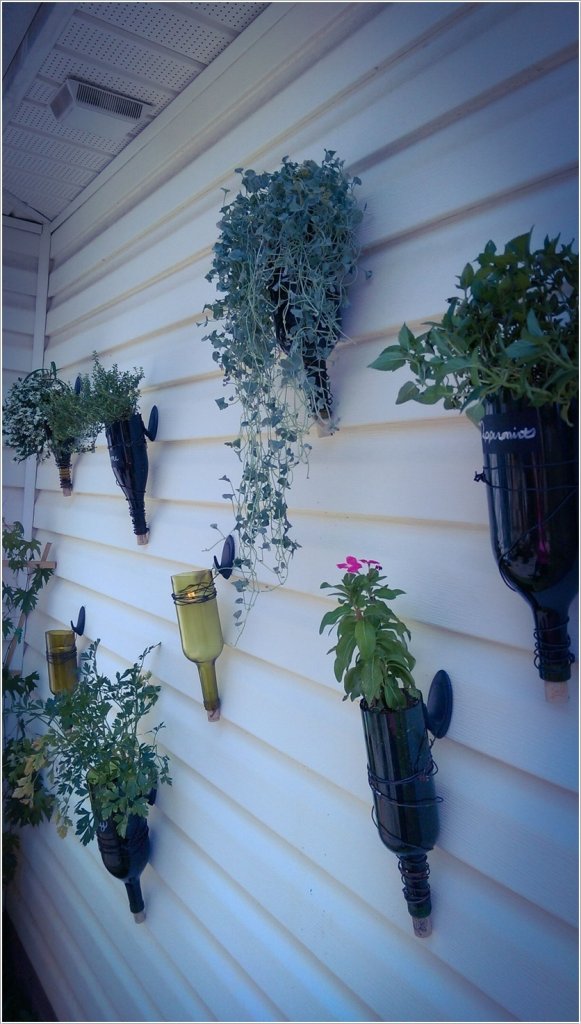 Image via: craftingissue
4. Build a Full of Colors Privacy Screen That Will Reflect Sunlight Making Kaleidoscopic Patterns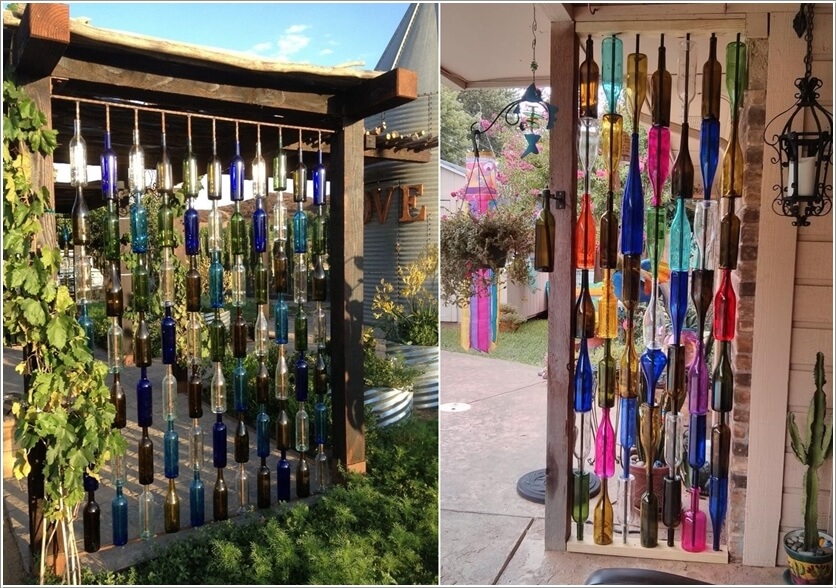 Image via: lalulalang , skillofking
5. Build a Wooden Frame and Fix a Wine Bottle Seed Feeder for The Birds That Visit Your Garden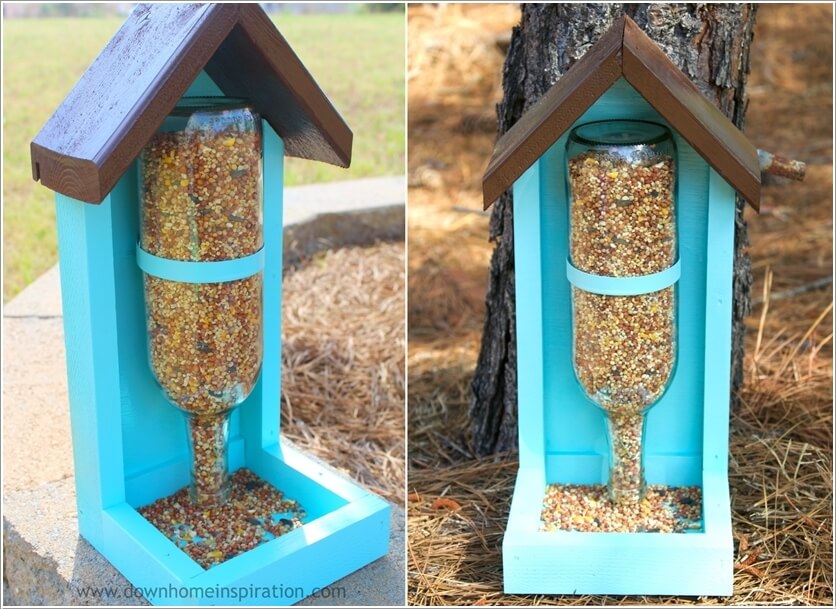 Image via: downhomeinspiration
6. Cut and Paint Wine Bottles with Tinted Mod Podge and Create Rainbow Lanterns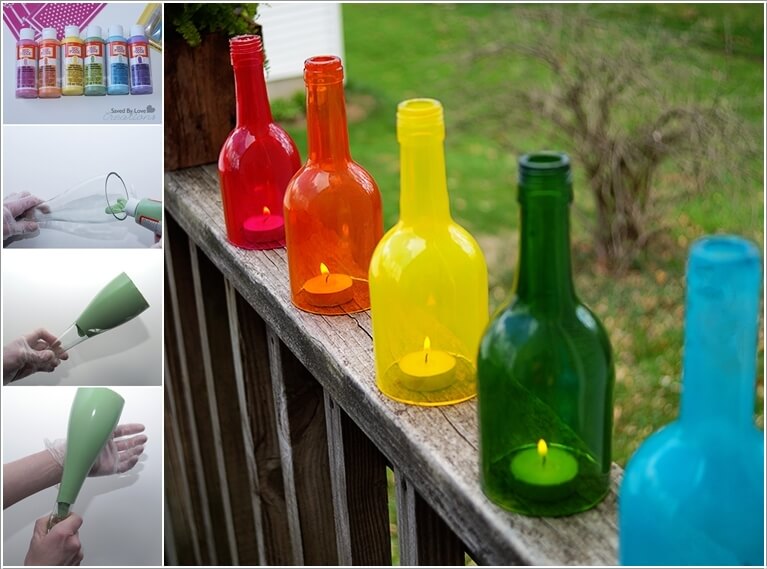 Image via: savedbylovecreations
7. Craft One or More Windchimes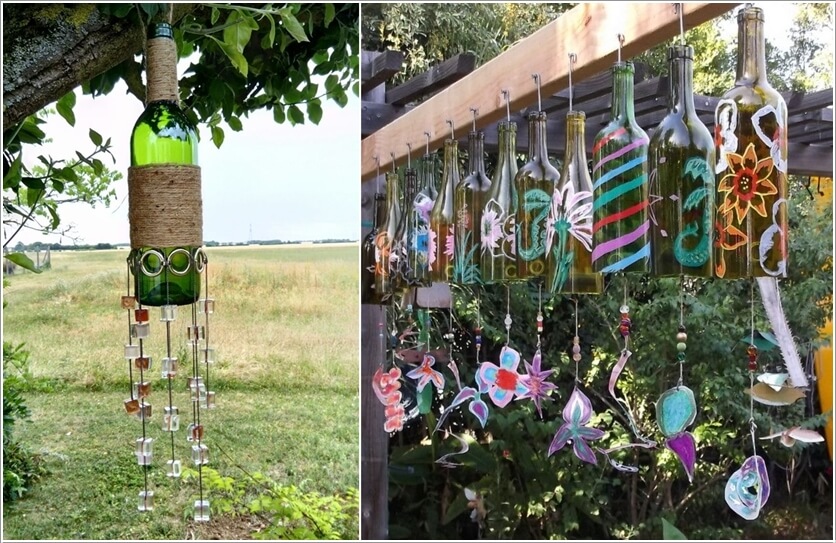 Image via: pinterest , pinterest
8. Save Energy This Summer with Some Solar Lights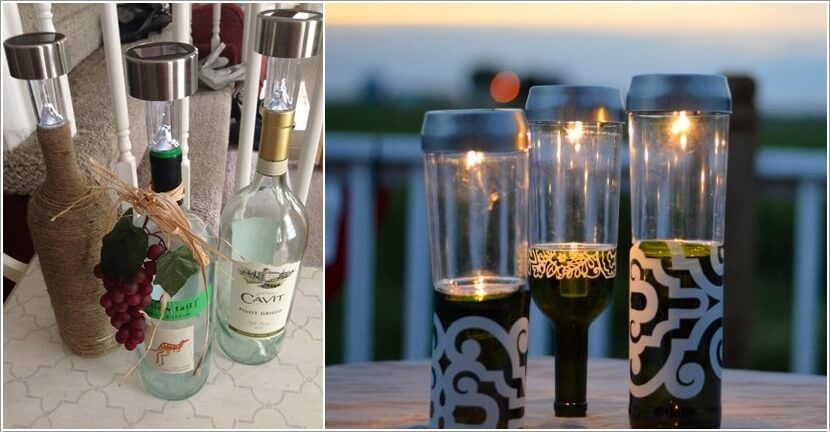 Image via: ourcraftymom , proteawinesusa
9. Beautify The Garden Beds with a Wine Bottle Edge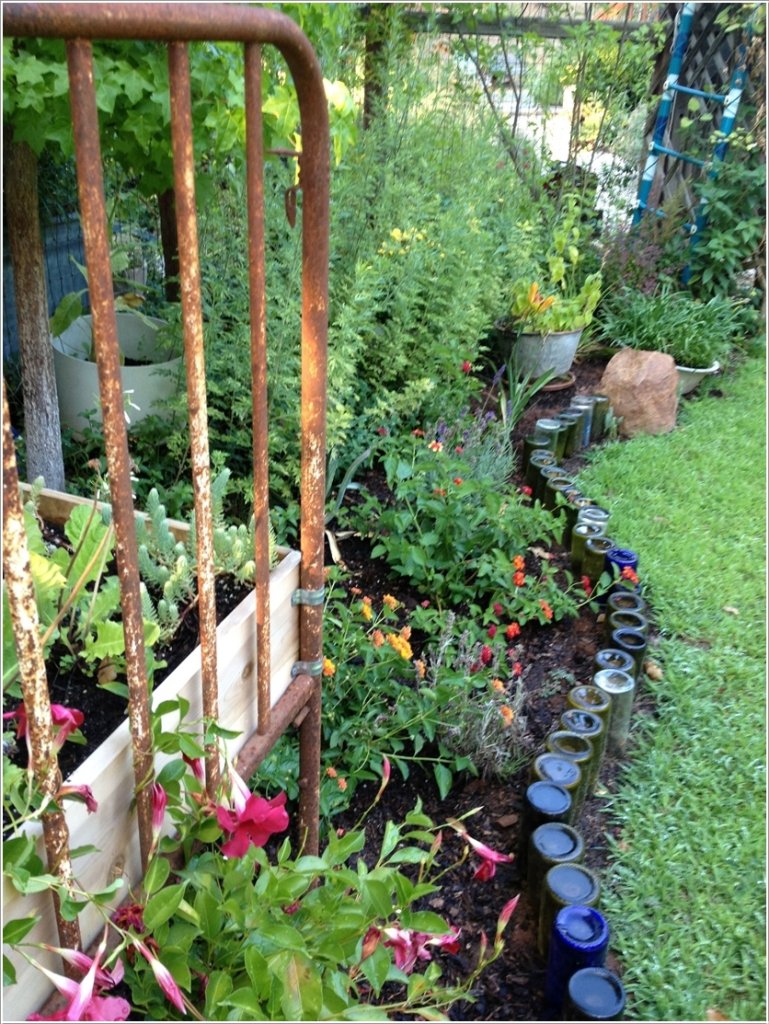 Image via: pinterest
10. Create Sculptural Art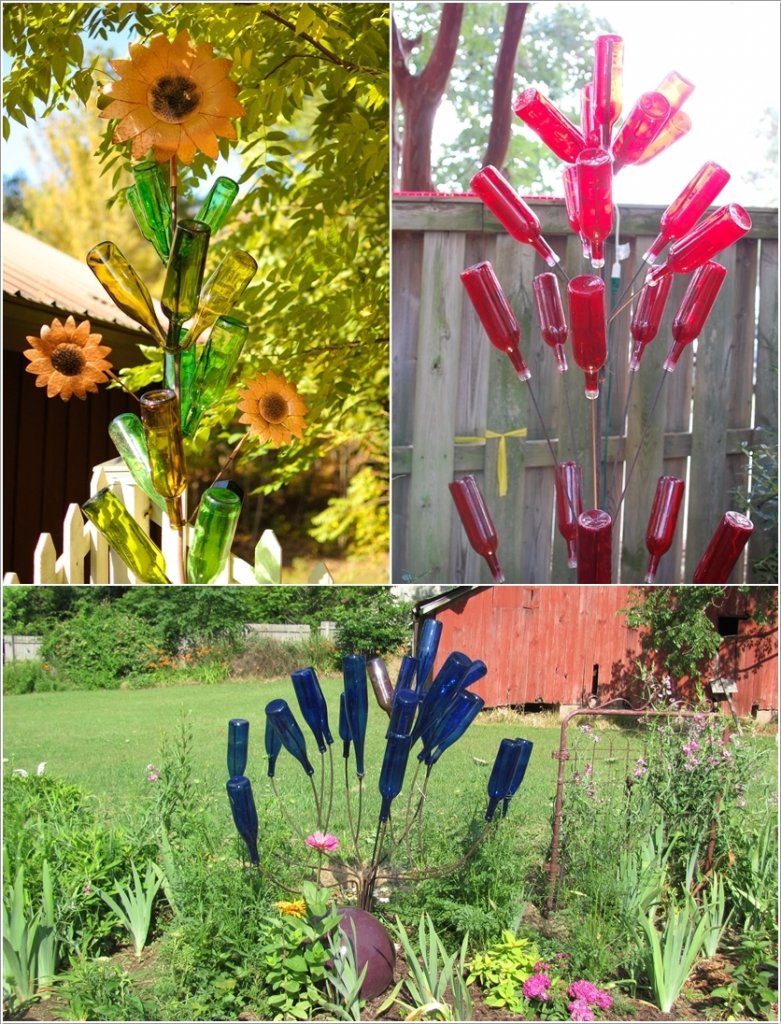 Image via: Janet Althoff
11. Design a Fountain with Wine Bottles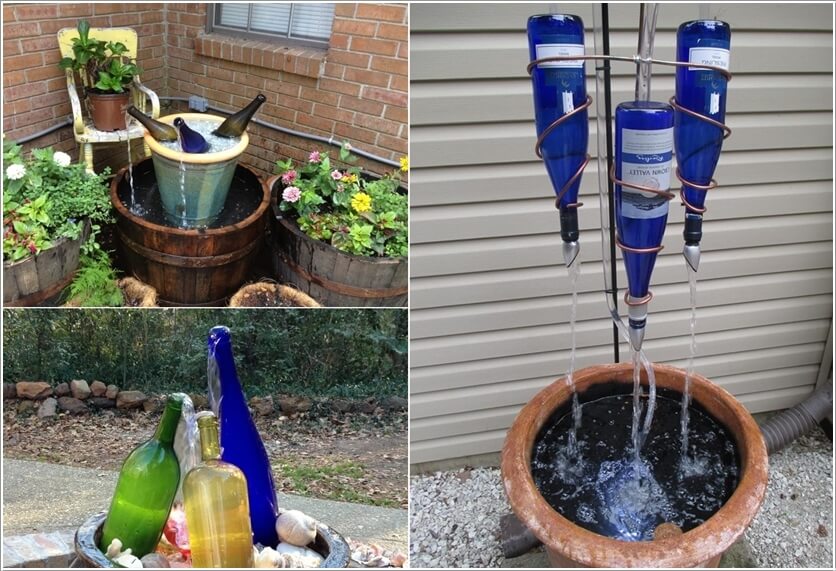 Image via: diytag , homecoachusa
12. Make Self-watering Planters for Your Herbs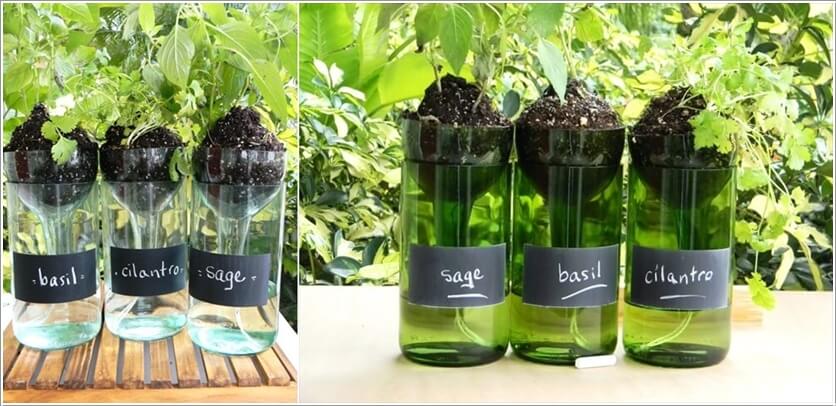 Image via: diyprojects , diytomake
13. Cut Wine Bottles and Fix Lights Inside Them for Making an Outdoor Chandelier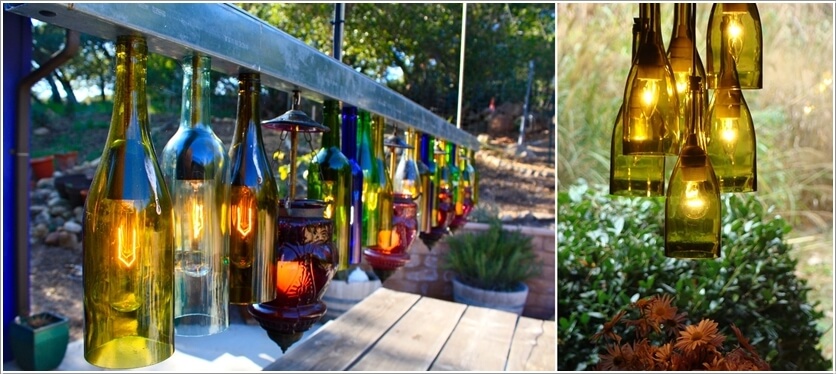 Image via: tduniverse , popsugar
Which idea among all the above is your favorite and you would like to try for your garden? If you ever have created something from recycled wine bottles then we will be happy to see it shared on our fb page. Keep coming back for more ideas. Cheers!