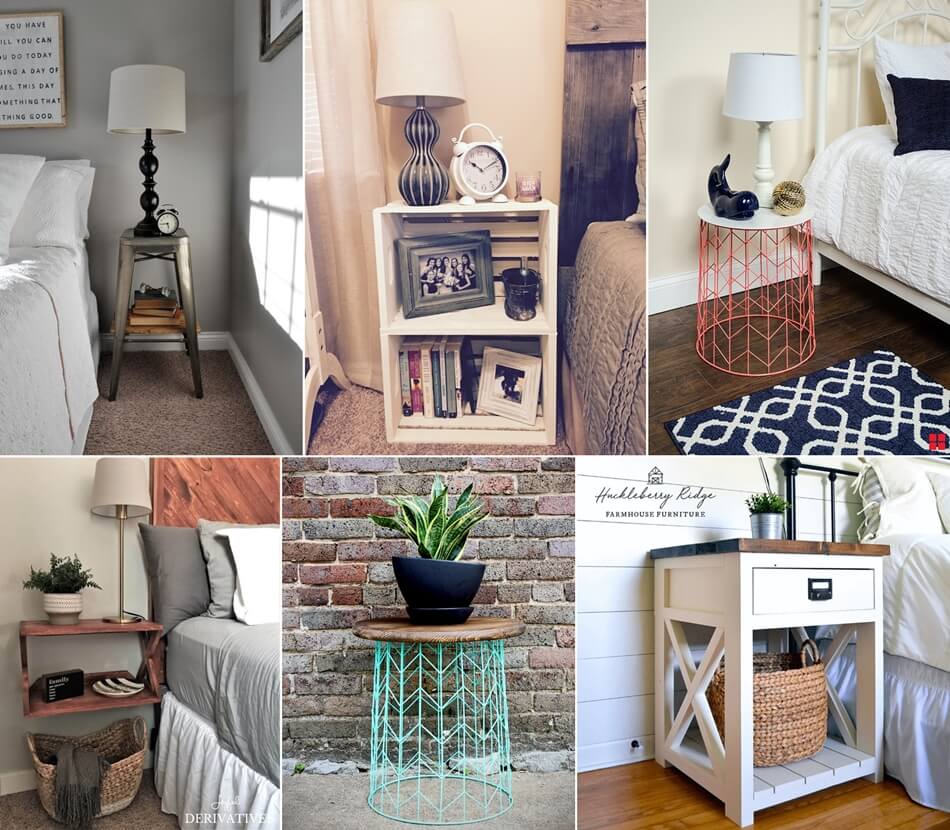 A nightstand is a wonderful way to introduce rustic or modern style to your bedroom. If you build a nightstand on your own, you can give it your customized personal touch. Here are some ideas for your inspiration.
1. Make a Nighstand from Old or New Wood Crates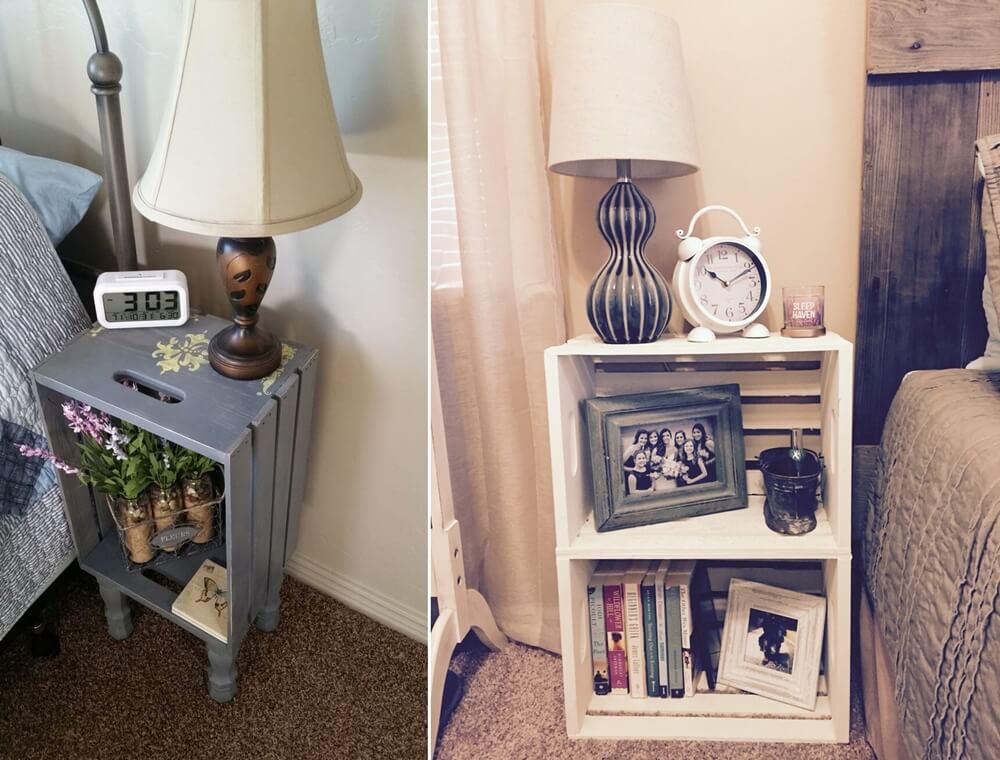 2. Make Farmhouse Nighstands from Scratch with X Sides White Frame and a Stained Tabletop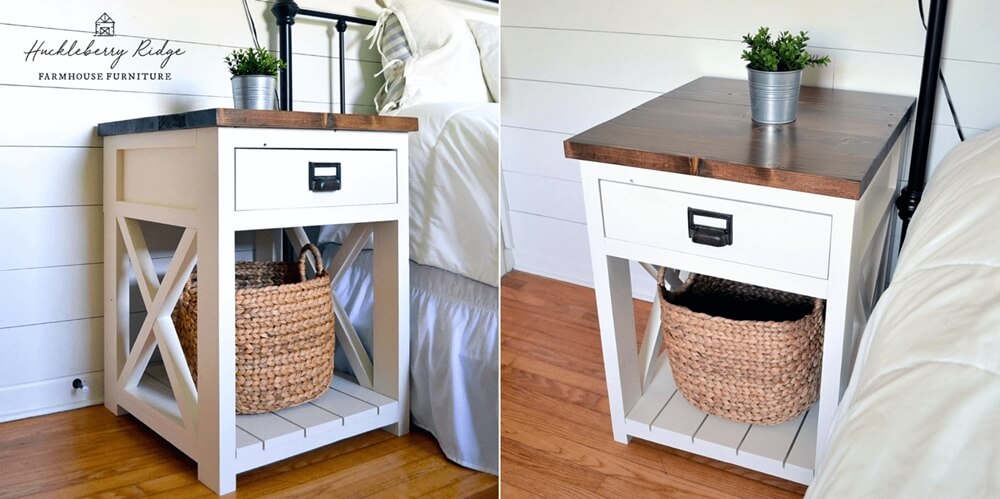 via here
3. Spray Paint a Wire Basket and Attach It to a Tabletop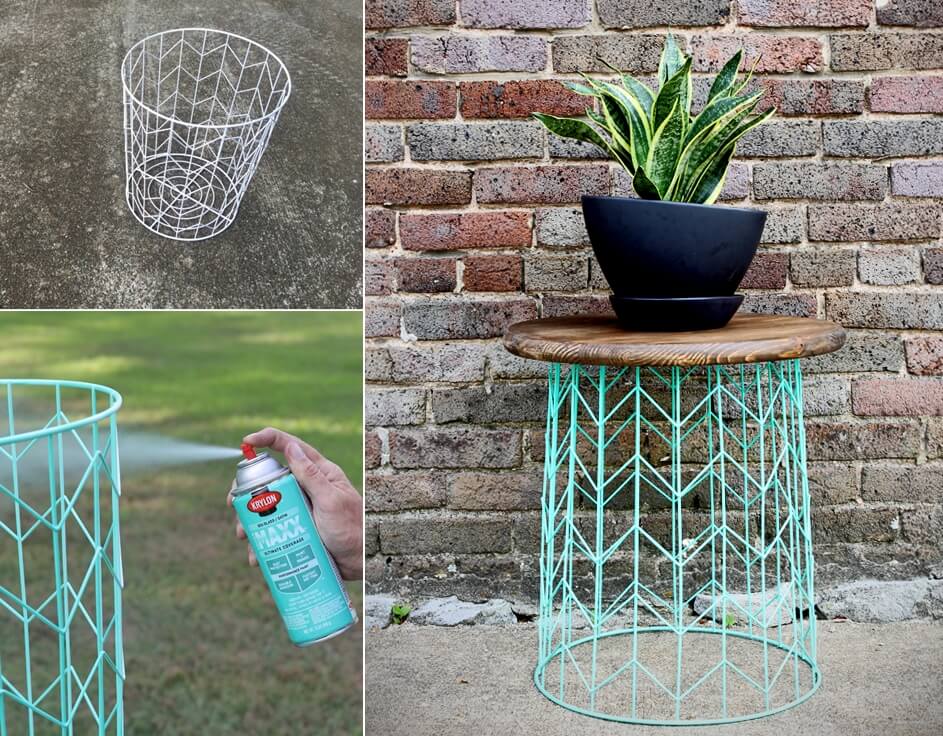 via here
4. Cut and Sand Two Wood Boards with Rounded Edges and After Staining Them Fix Them onto a Wall with Wall Brackets to Make Budget-Friendly Nightstands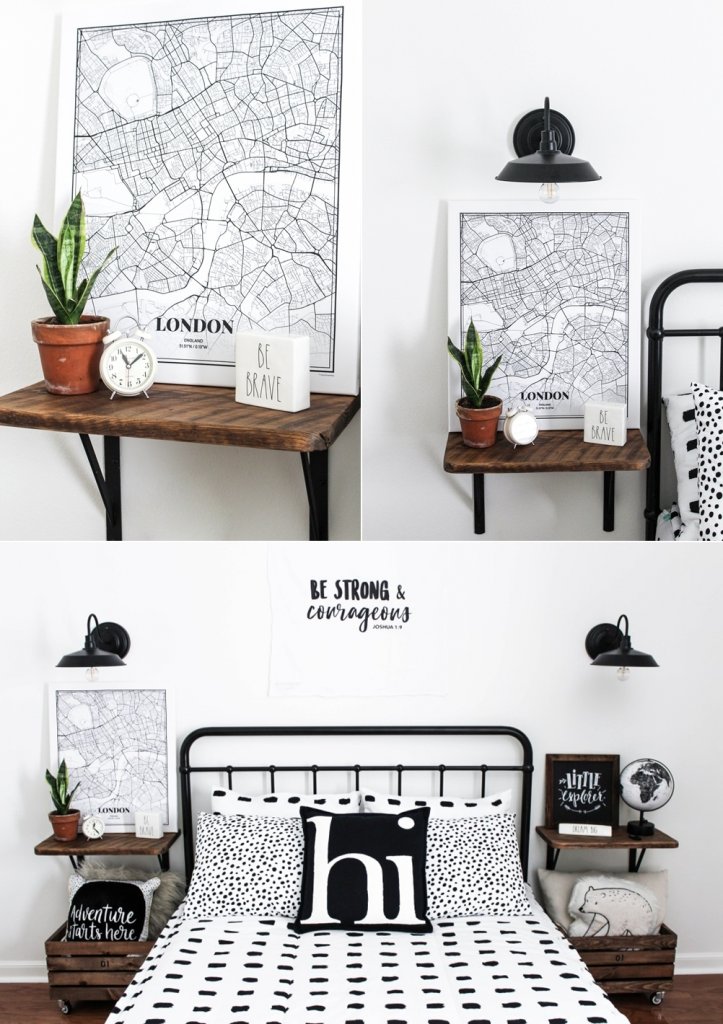 via here
5. Measure and Cut Wood Boards to Create These Beautiful X Side Floating Nightstands
via here
6. Make a Cubby of Wood and Then Paint a Geometric Pattern Over It with The Help of Painter's Tape and Install in on The Wall as a Minimalist Nightstand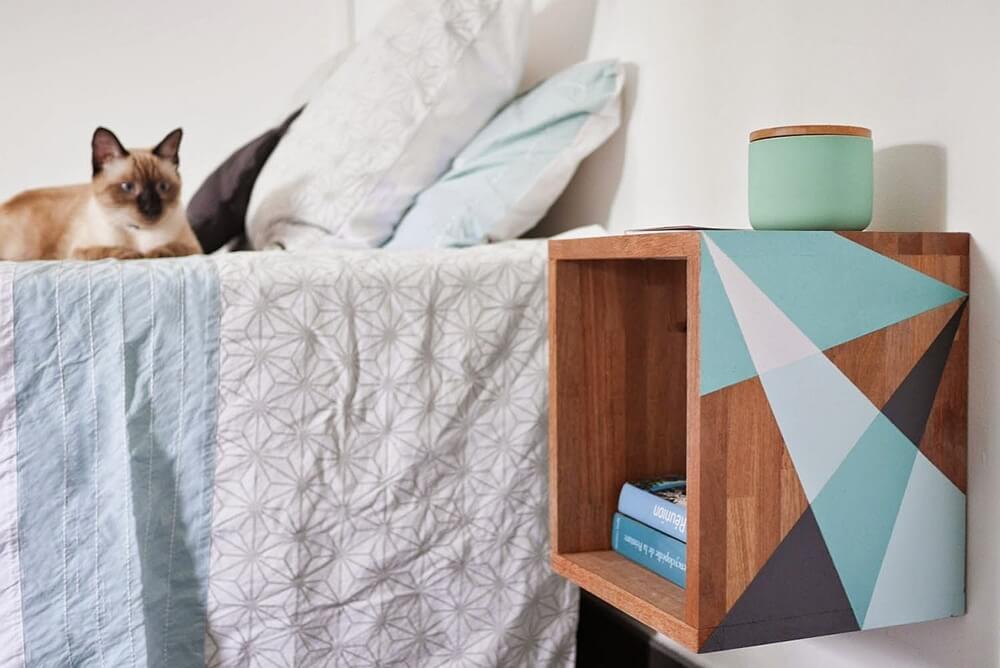 via here
You can also purchase a readymade cubby hole and then give it a tiny makeover with paint before installing it on the wall.
7. Who Knew Just a Trash Can be a Treasure? Just Paint A Waste Basket and Invert it Upside Down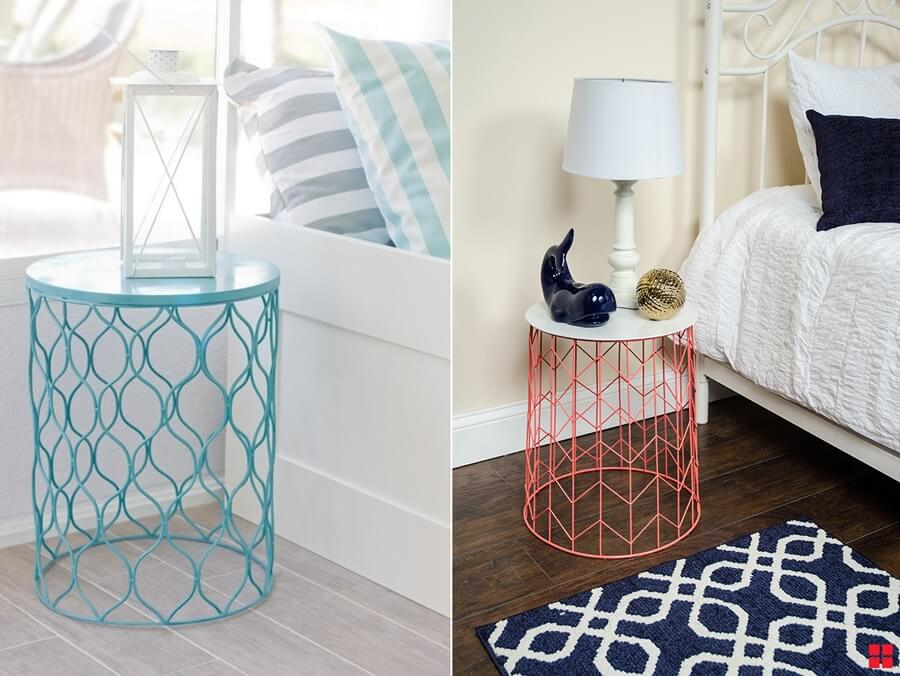 8. Build a Bedside Table with a Pull-Out Ledge and a Drawer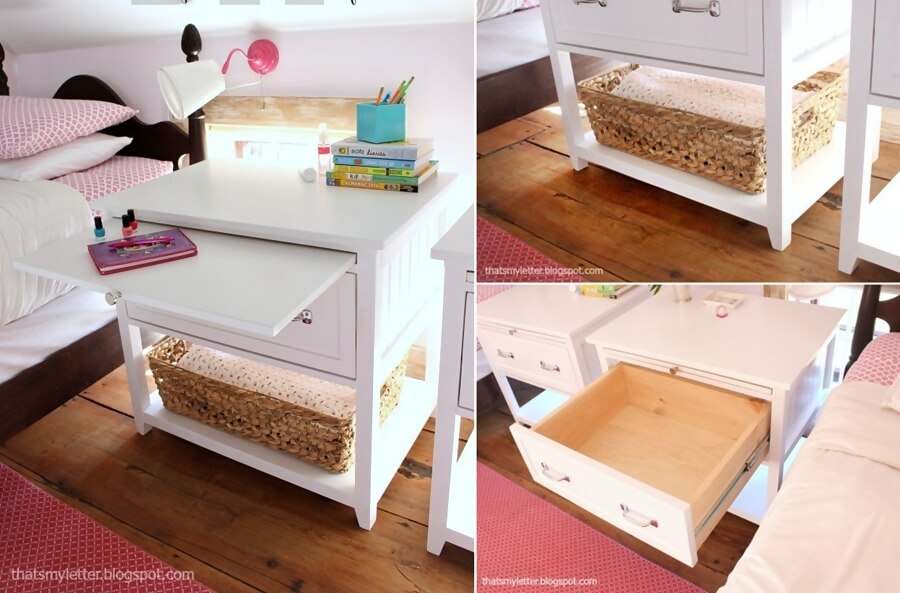 via here
9. Bring a Rustic Feel to Your Master Bedroom with a Barn Door Side Table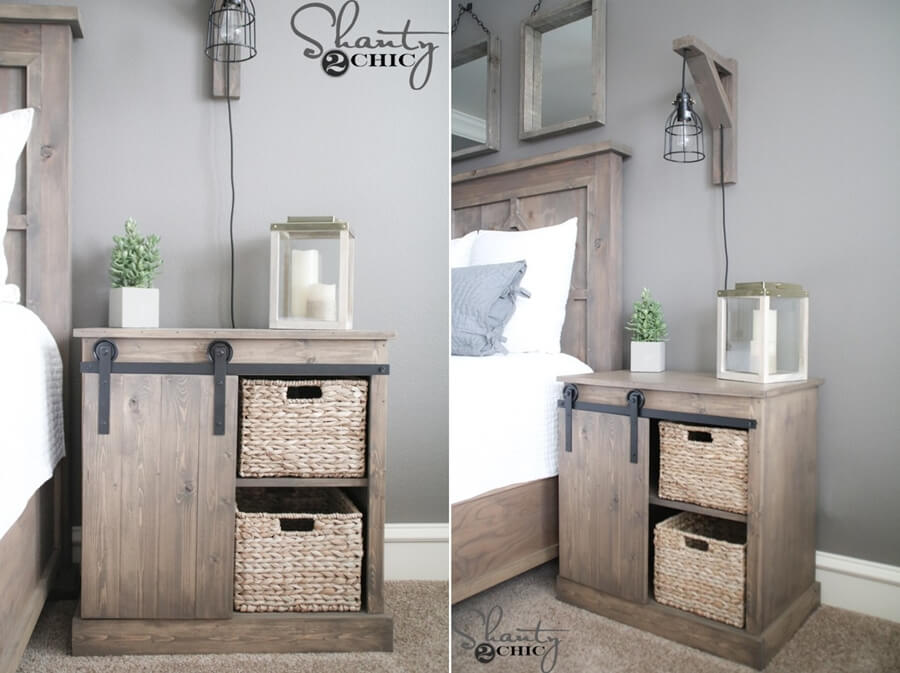 via here
10. Reclaim Salvaged Barnwood into a Bedside Table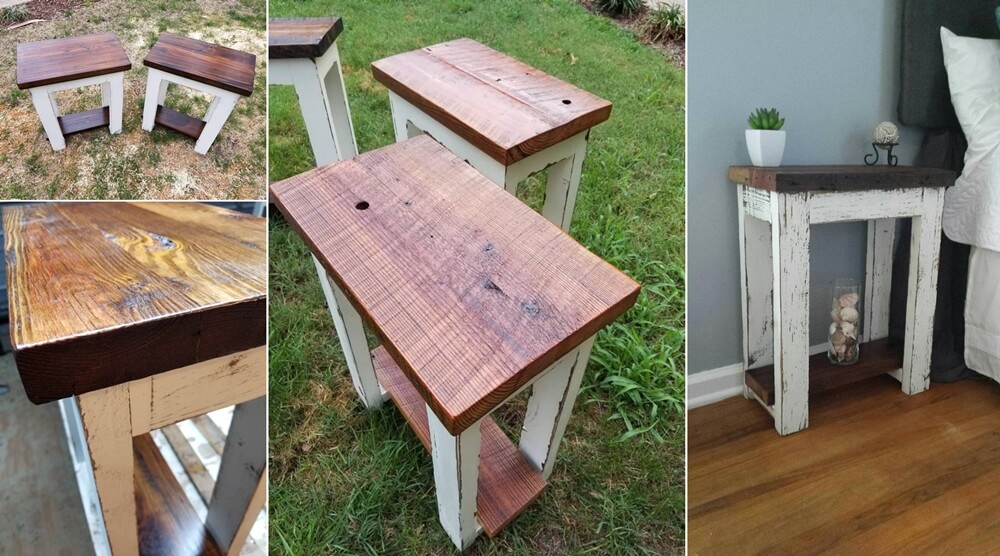 via here
11. Choose a Chic Wall Lamp and Team It Up with a Wall Shelf by The Bedside To Make a High End Nighstand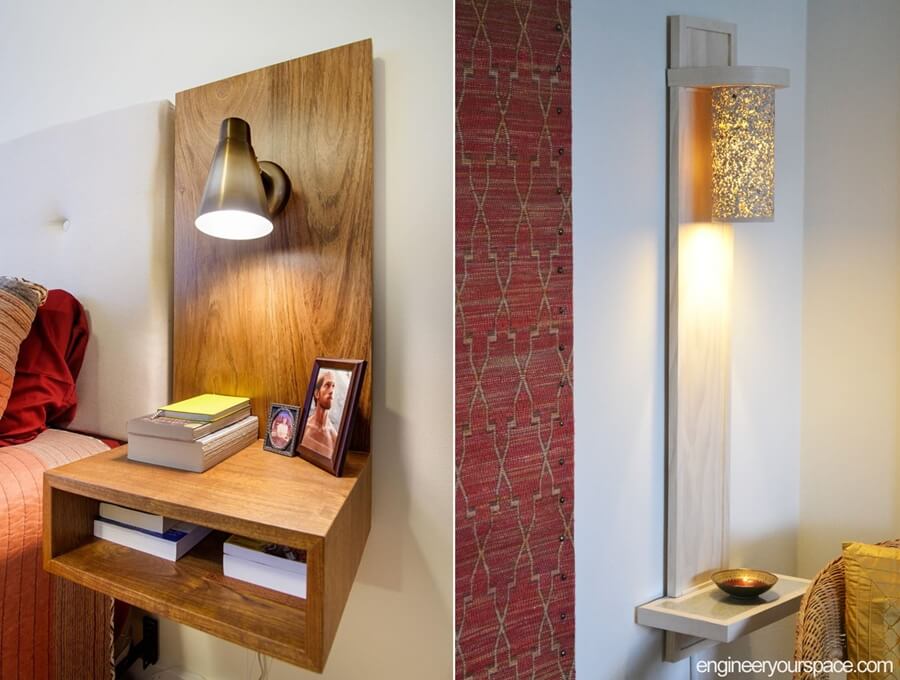 12. If You Want an Expensive-Looking Nighstand Then Top a Corbel with a Wood Board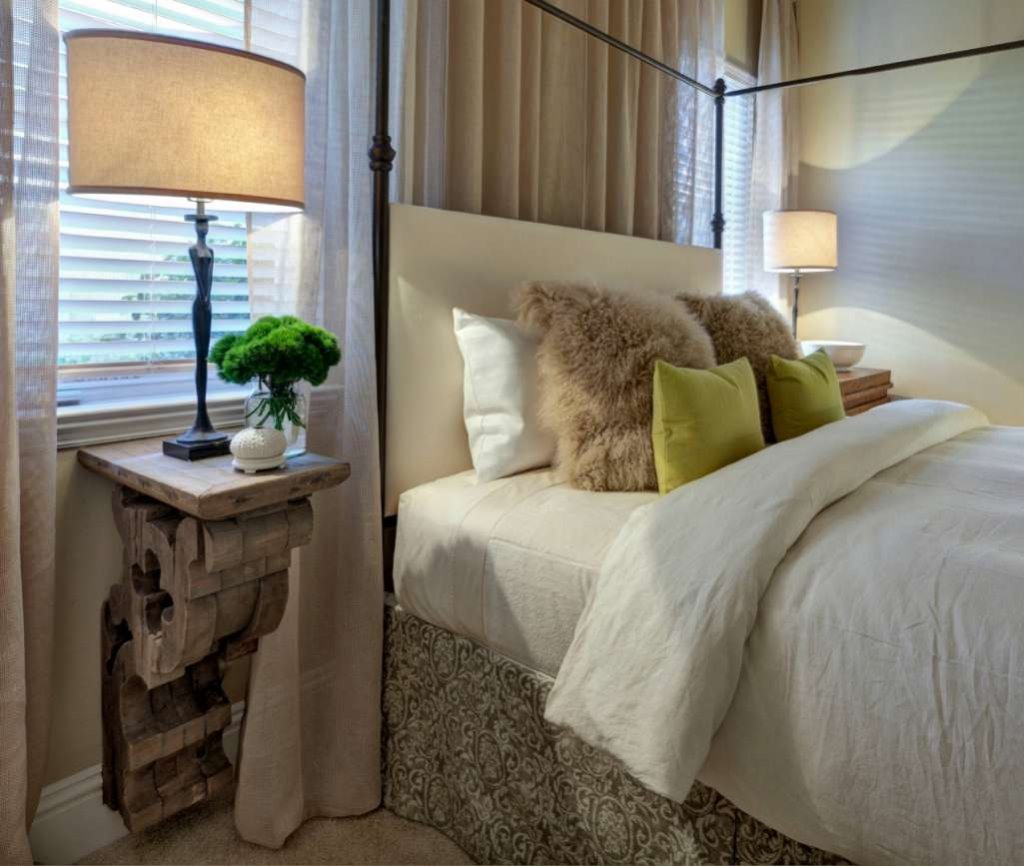 via here
13. Repaint a Small Dresser and Transform It into a Nightstand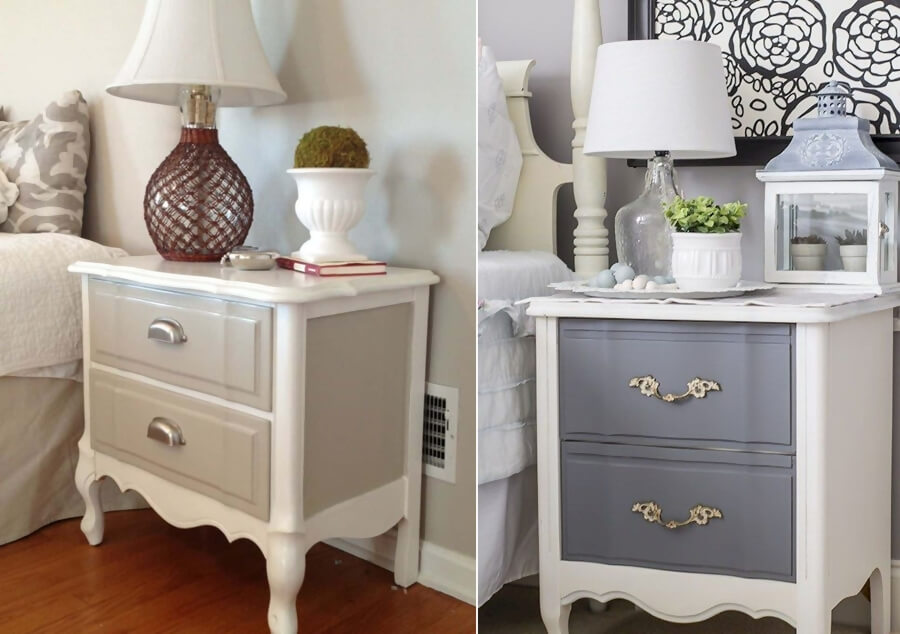 via here
14. Build a Nightstand with a Pallet Tabletop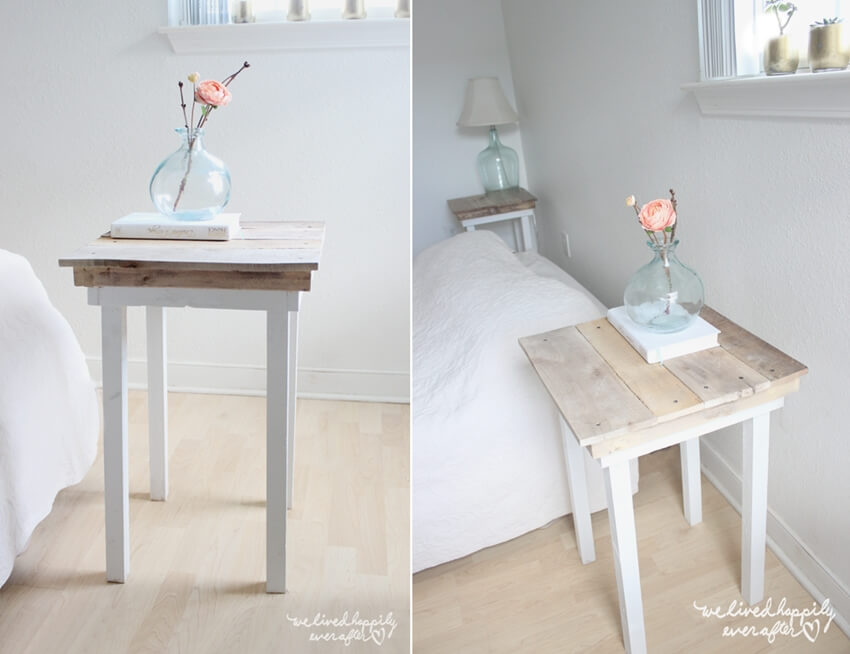 via here
15. Spray Paint a Plastic Barstool and Add a Shelf to It
via here