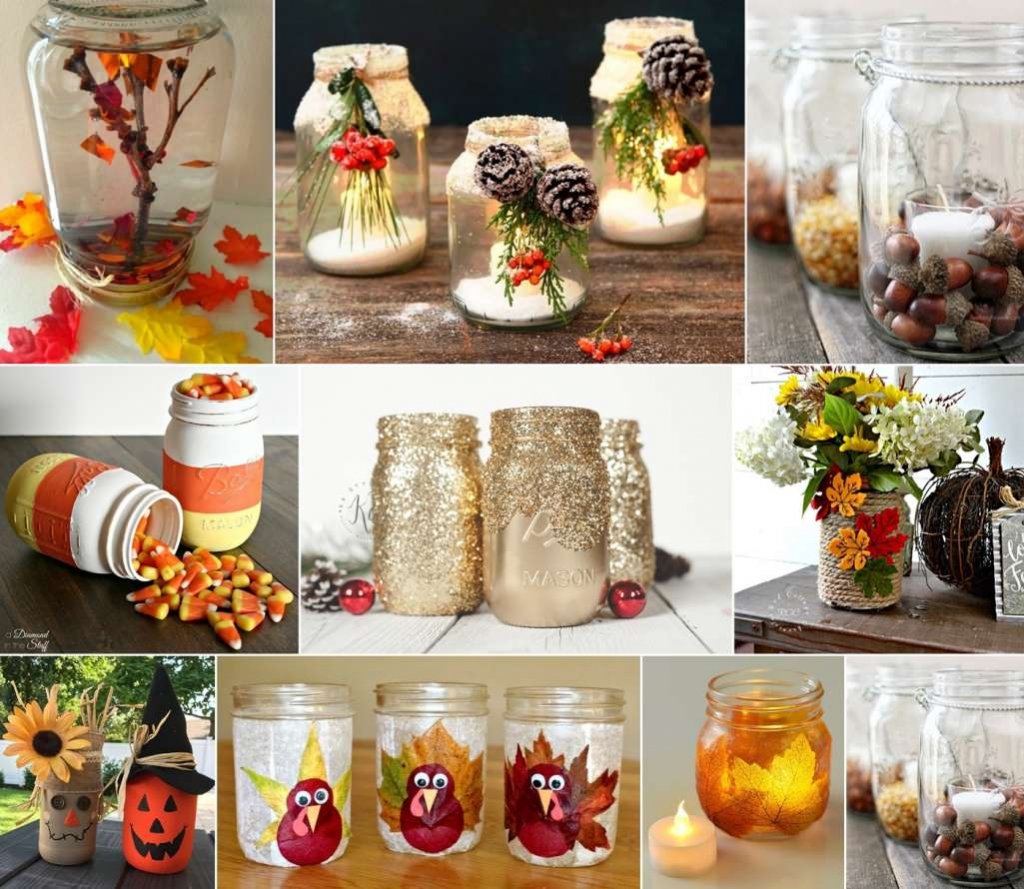 Fall has arrived so take out your craft supplies, some mason jars, and create some fall crafts. Here are some ideas you can try.
1. Snow Frosted Jars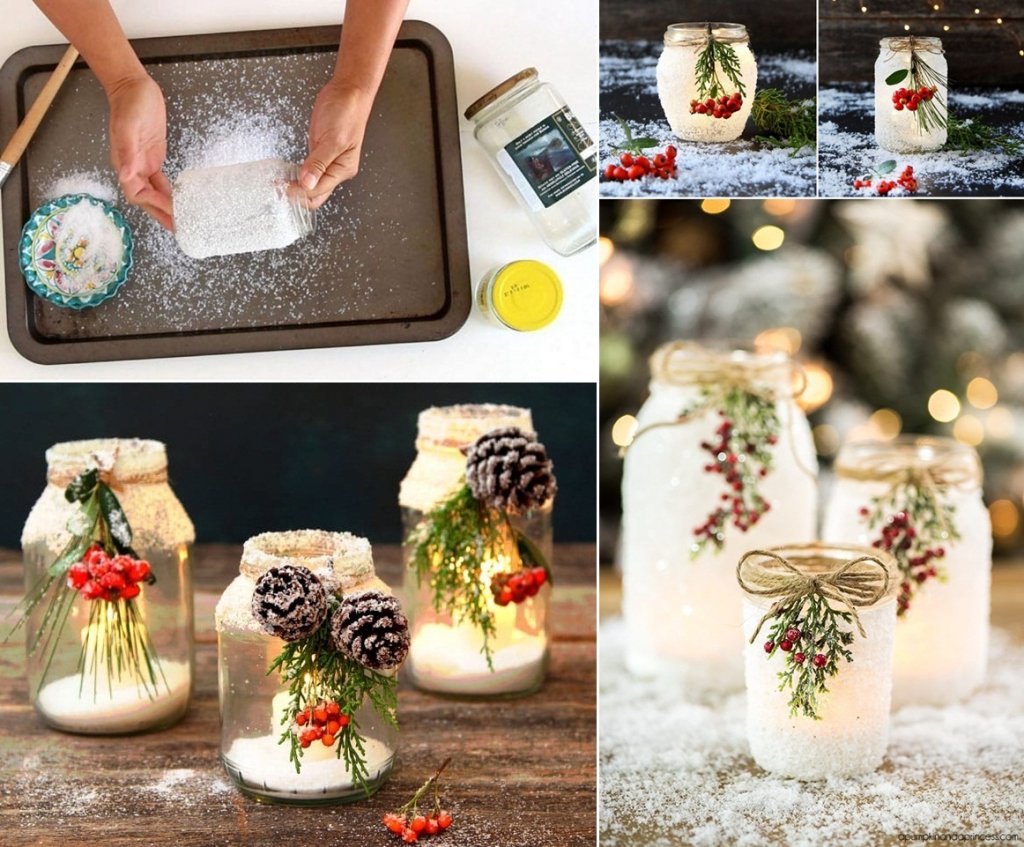 Apply mod podge glue to the mason jars. Cover each jar partly or whole. Cover the glue with glitter mixed epsom salt. Embellish the jars with twine, pinecones, greenery and berries. Throw in battery operated string lights or put candles.
2. Maple Leaf Luminaries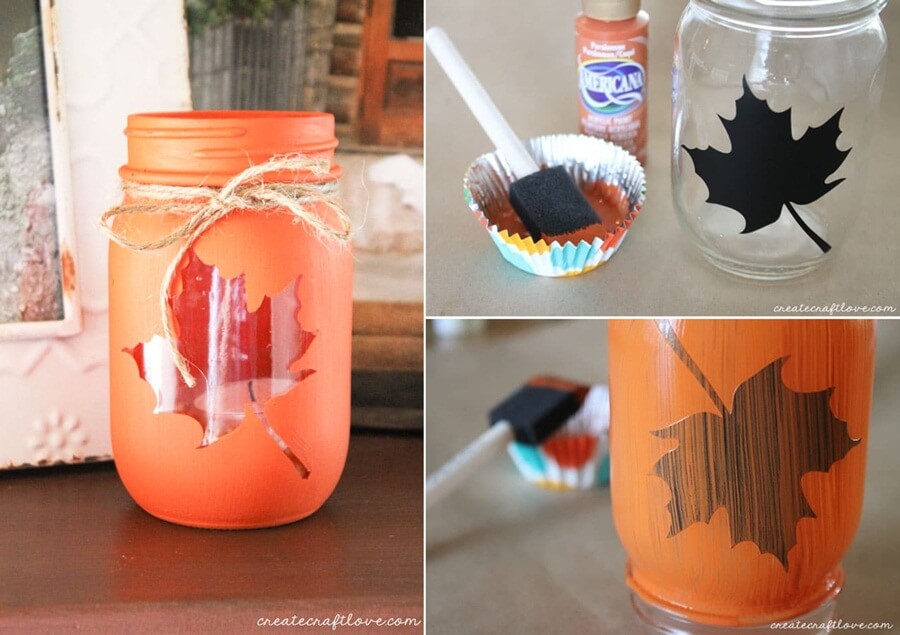 Paste a leaf cutout on a mason jar. Paint the jar in fall colors. Orange, yellow or brown.
3. Mason Jar Leaf Lanterns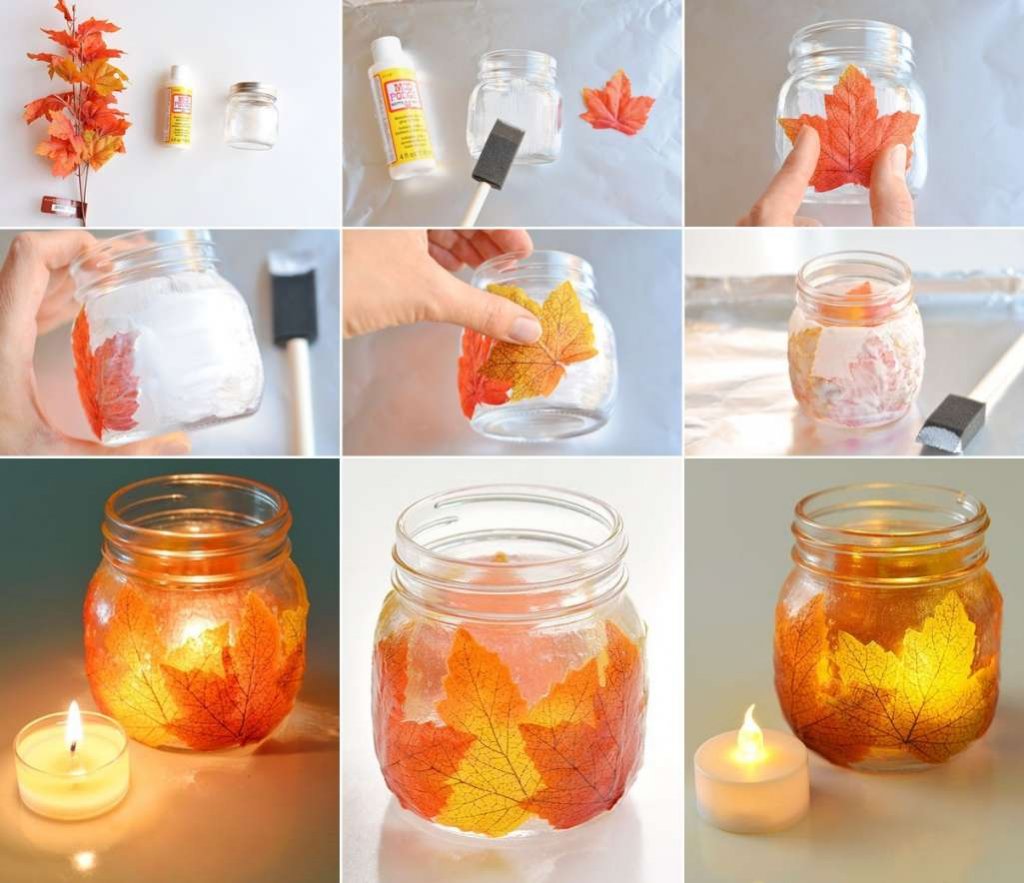 Apply fabric maple leaves on a mason jar with mod podge. Cover the leaves with a layer of mod podge. Let it dry and add tealights.
4. Painted Pumpkin Mason Jars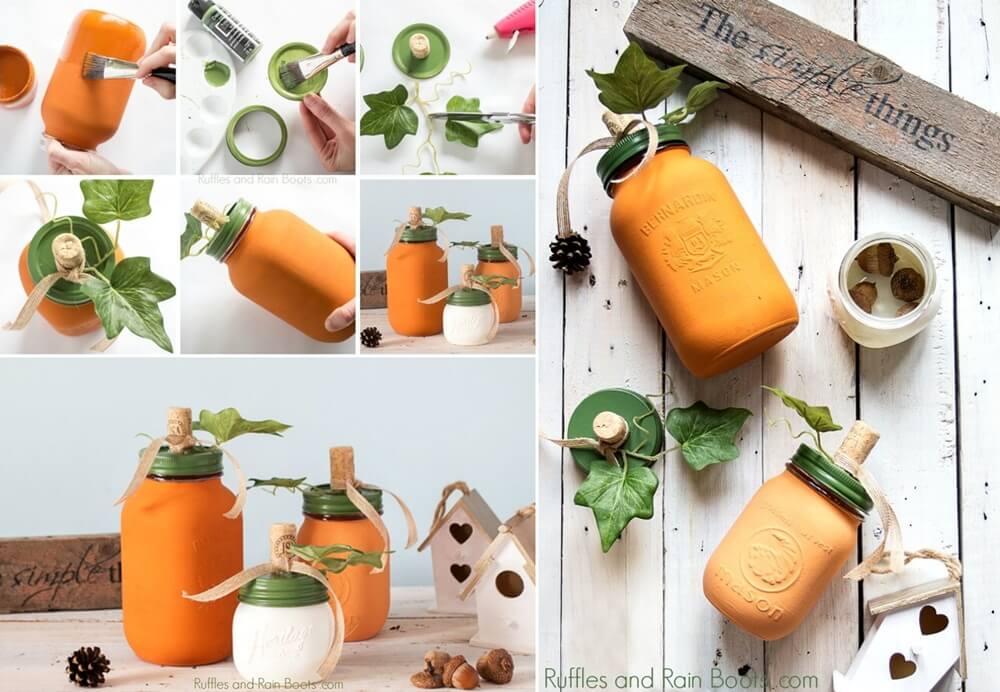 Paint the lids of mason jars green. Paint the jars with white and orange paint. Glue corks to the lids. Glue plastic ivy leaves. Tie a burlap ribbon and your mason jar pumpkins will be ready.
5. Scarecrow and Jack-o'-Lantern Jars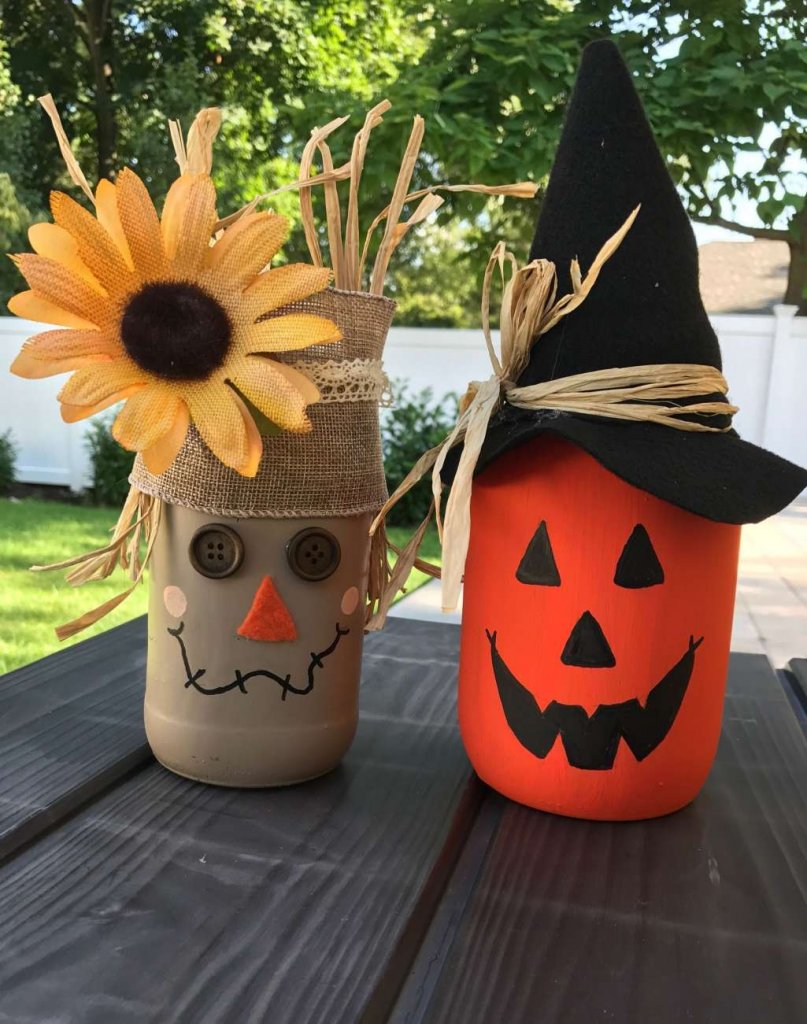 Craft the scarecrow with brown and black paint, burlap, buttons and a sunflower. Make the jack-o'-lantern with orange and black paint, a felt hat and straw ribbon.
6. A Maple Tree Leaf Globe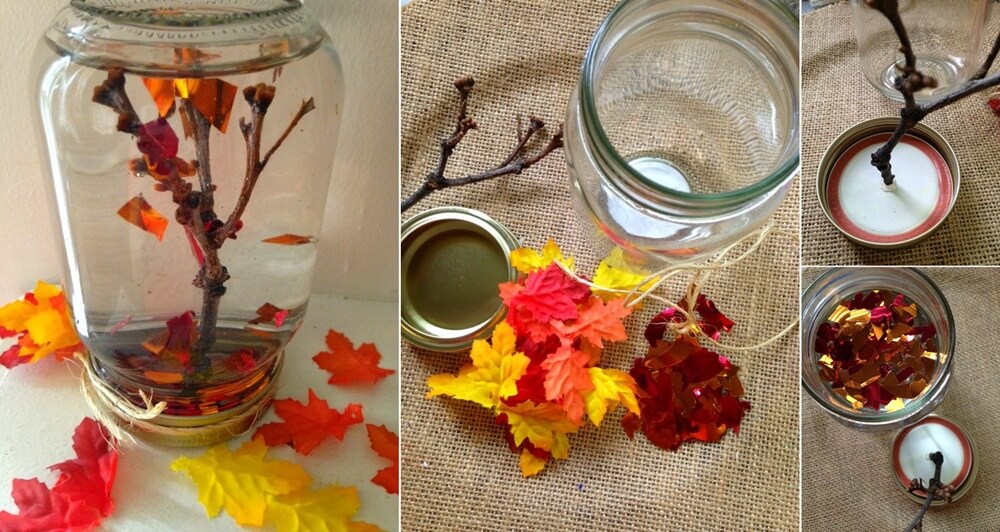 Fix a twig to the lid of a mason jar. Put small maple leaves and metallic confetti in the jar. Fill the jar with water and close the lid. Flip the jar and see falling leaves.
7. Corn Husk Wrapped Jars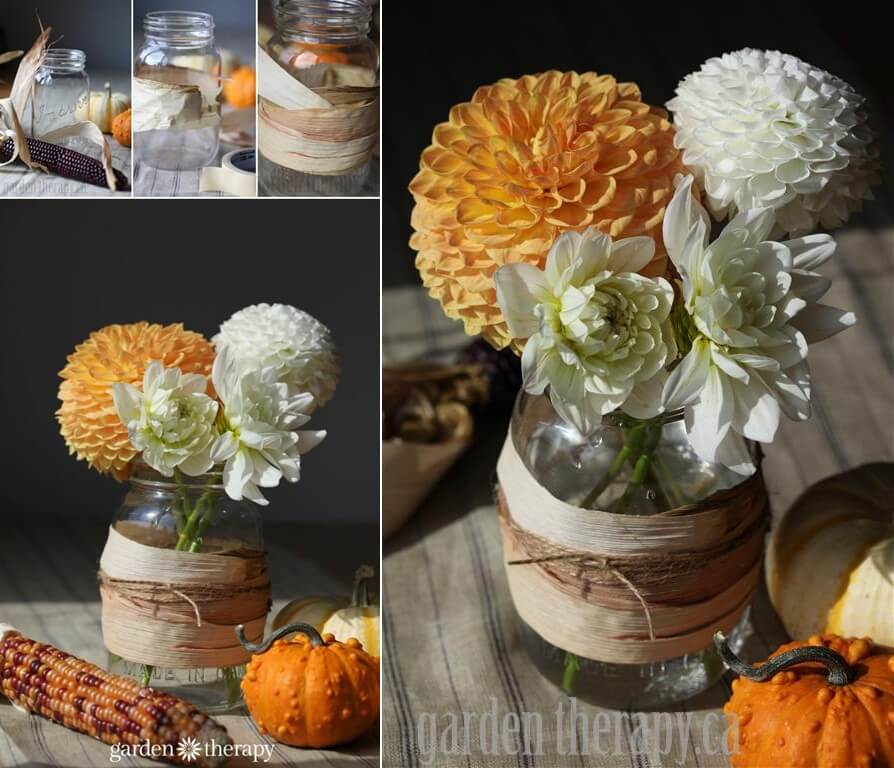 8. Turkey Leaf Luminaries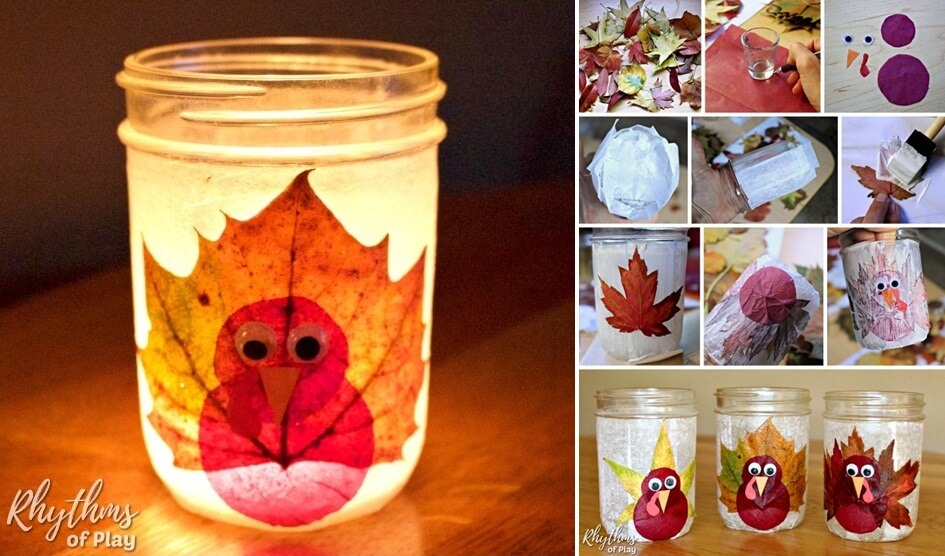 Cute two circles in two sizes from red or brown tissue paper. Wrap and mod podge a mason jar with white tissue paper strips. Glue a leaf on the jar. Make the tukey head and body with the circles. Hot glue googly eyes. Cut an orange paper triangle for the beak. Make the wattle with red construction paper.
9. DIY Fall Burlap Mason Jars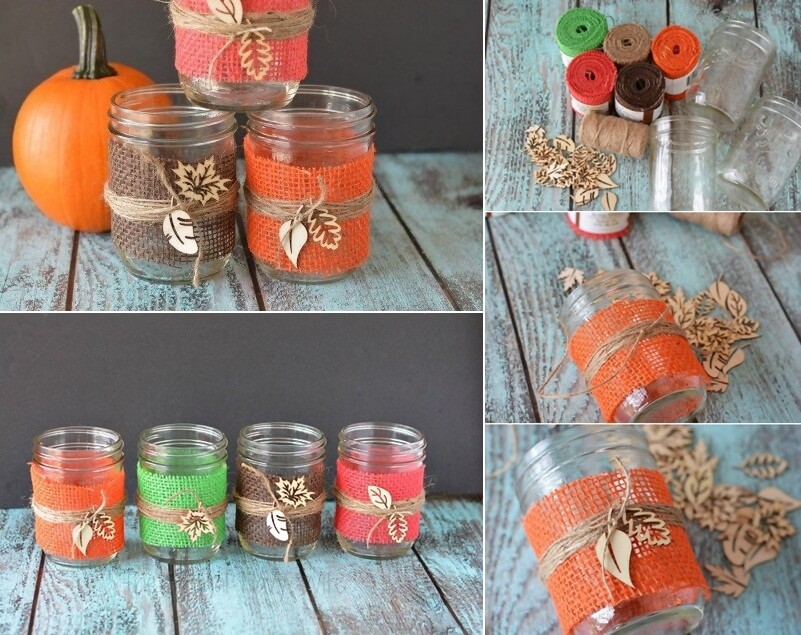 10. Fall Votives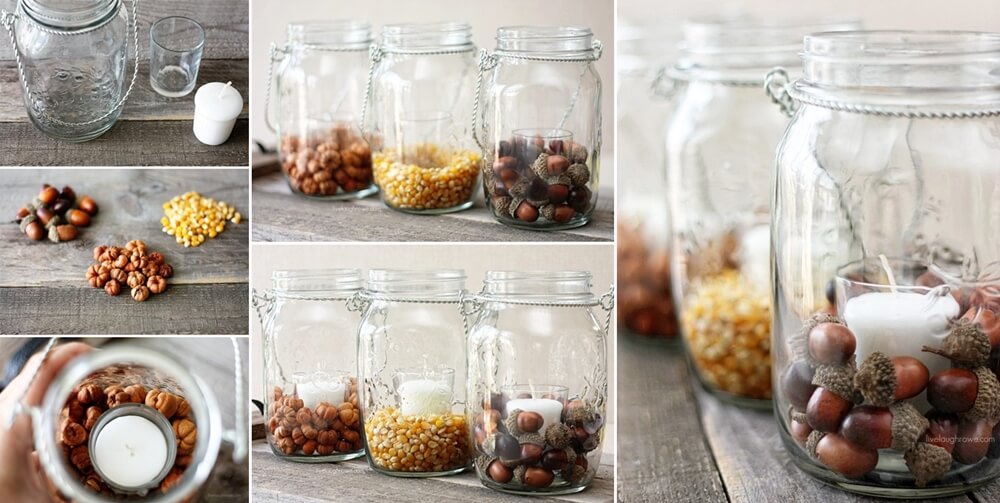 Fill the mason jars with acorns, mini pumpinos and corn. Put candle handles and make fall votives.
11. Candy Corn Mason Jars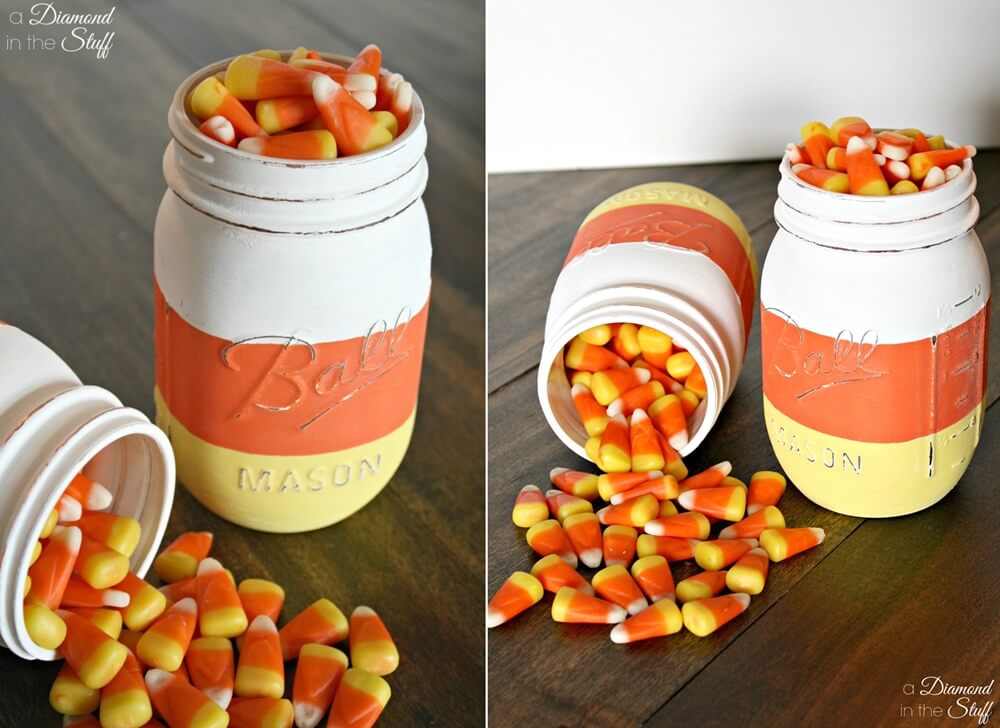 12. Buffalo Check Painted Mason Jars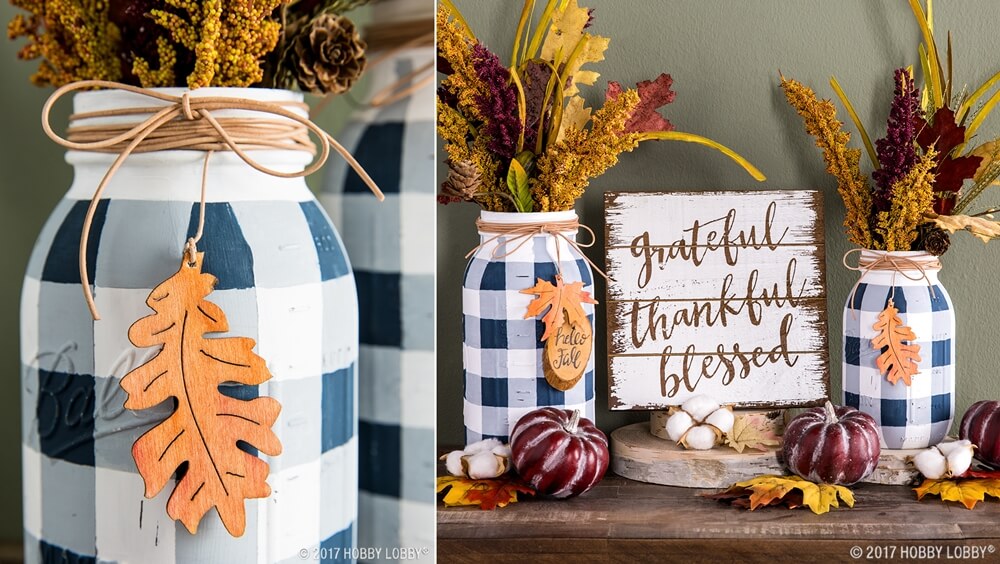 13. Mason Jar Turkeys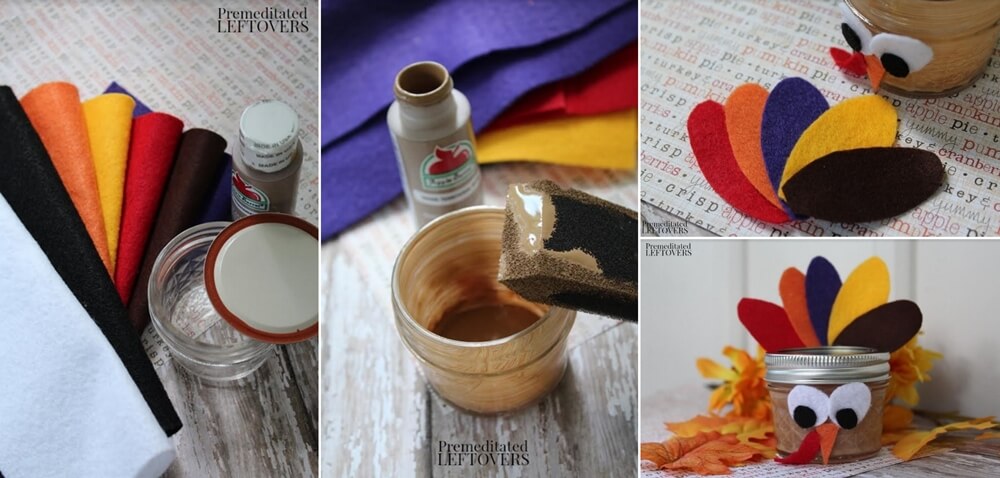 14. A Rope Wrapped Mason Jar with Felt Maple Leaves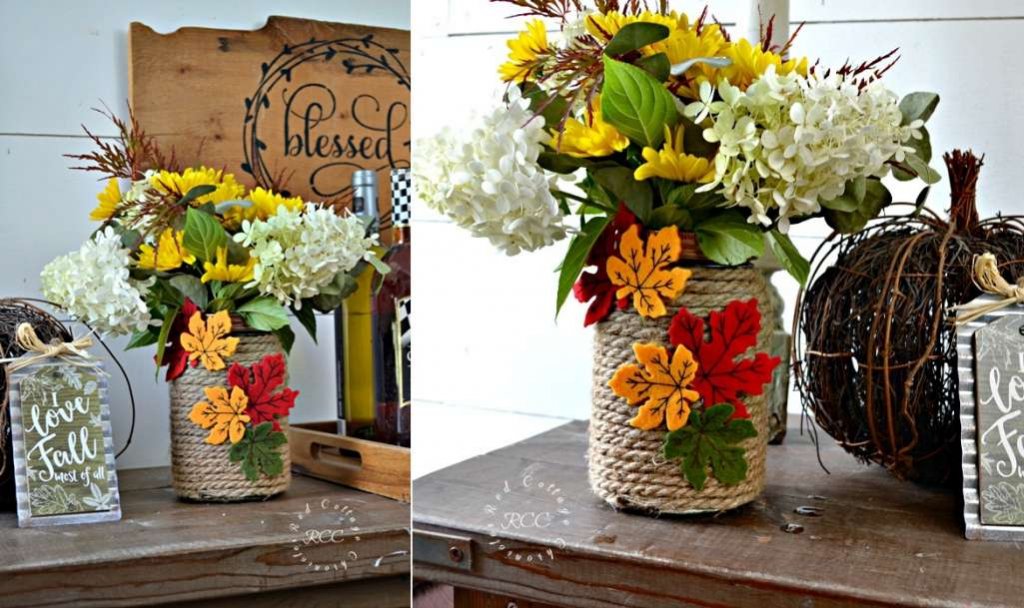 15. Sparkly Glitter Mason Jars