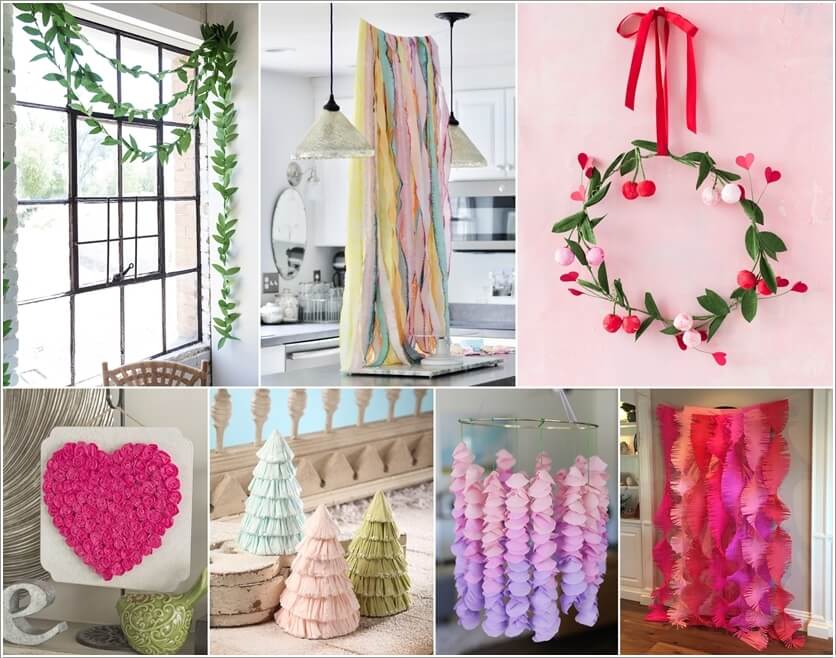 You either need to bring a little cheer to your home, or you have to make decorations for a party, crepe paper is an easy and cheap material to work with. So, here are different decoration ideas you can follow using crepe papers in a myriad of colors:
1. Create Wisteria Vines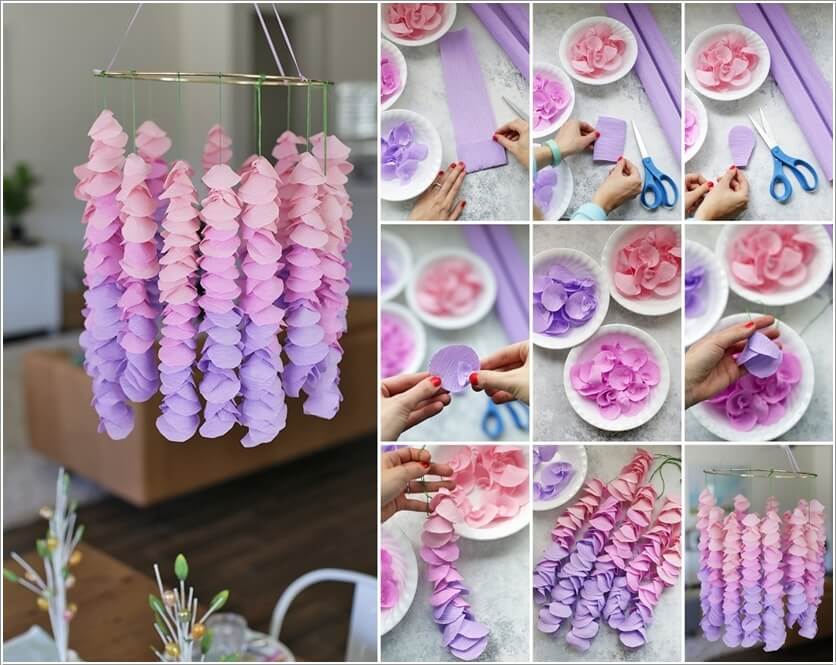 Image via: onelovelylife
2. Make Banana Leaves with Green Crepe Paper and Crafting Wire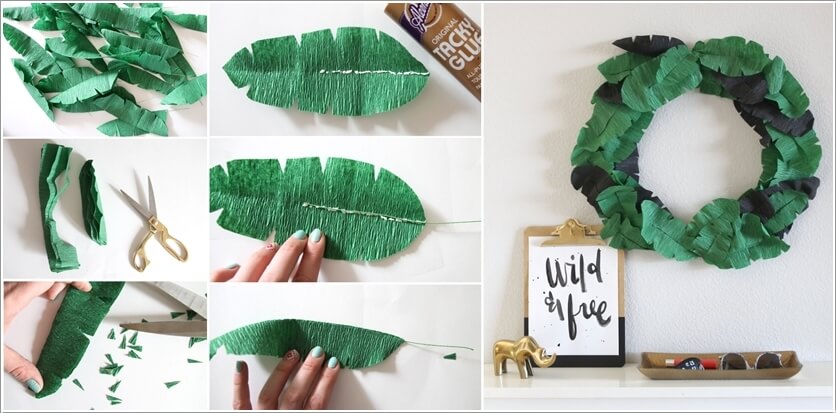 Image via: persialou
3. Cut Fringes of Wide Crepe Paper Strips to Make a Party Backdrop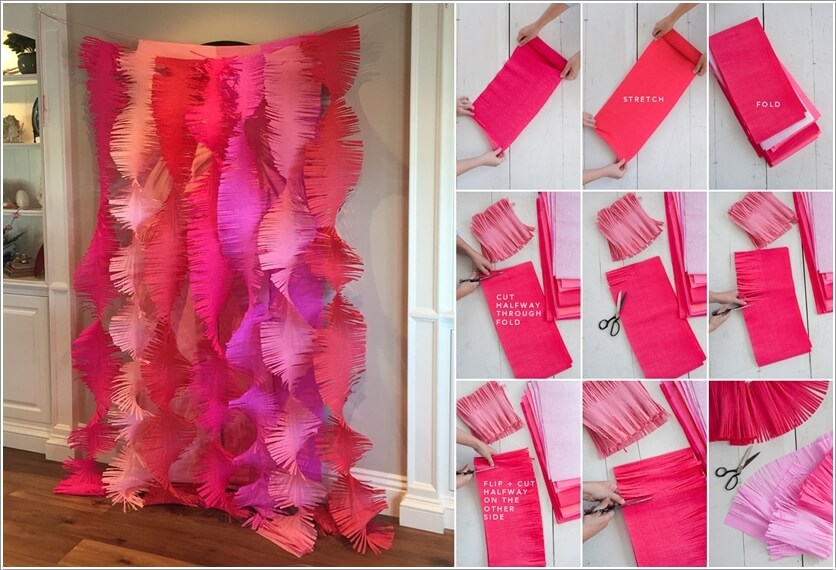 Image via: ohhappyday
4. Personalize Your Crepe Paper Decor by Dying The Streamers
Image via: asubtlerevelry
5. Craft Water Lilies in Pastel Colors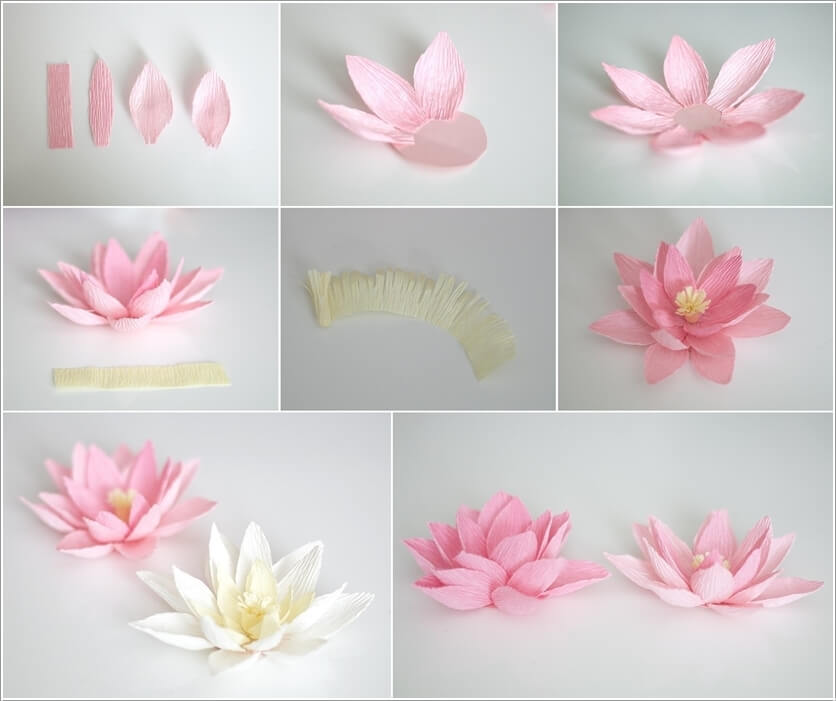 Image via: ashandcrafts
6. Create Pastel Cone Trees for Party or Holiday Decoration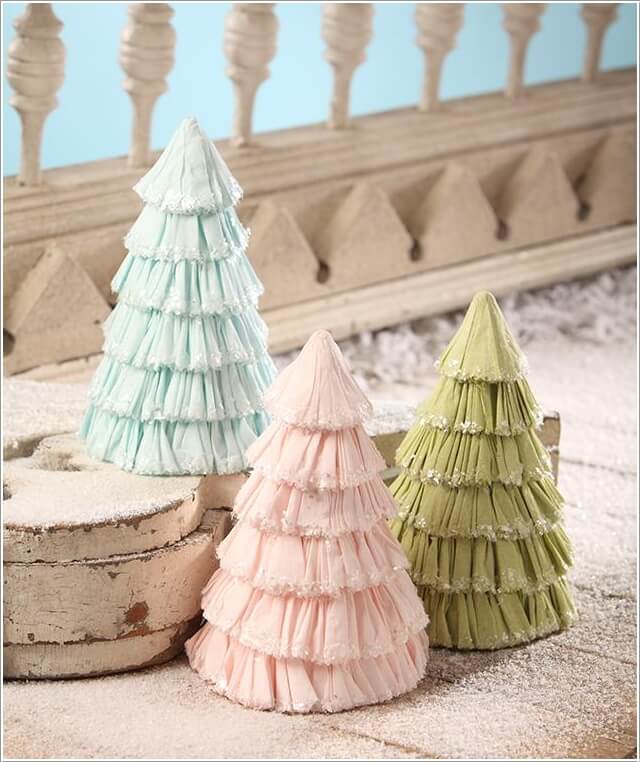 Image via: theholidaybarn
7. Make These Giant Rainbow Flowers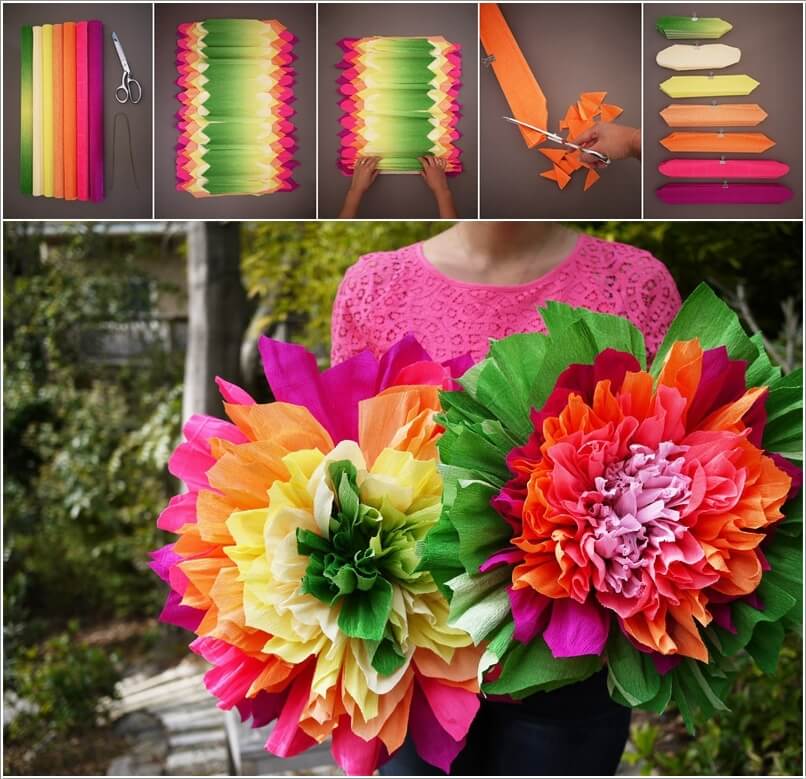 Image via: handimania
8. Whip Up a Wreath of Crepe Paper Cherries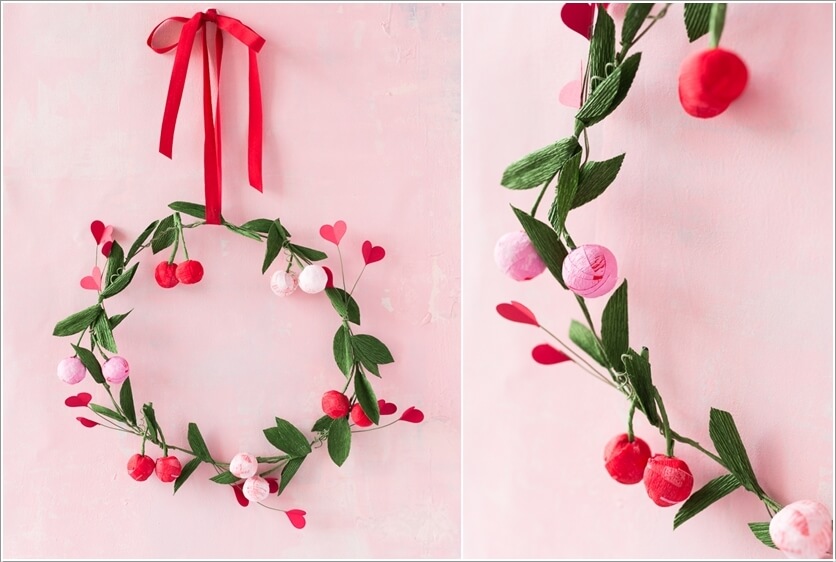 Image via: thehousethatlarsbuilt
9. Make an Easy and Quick Crepe Paper Tassel Garland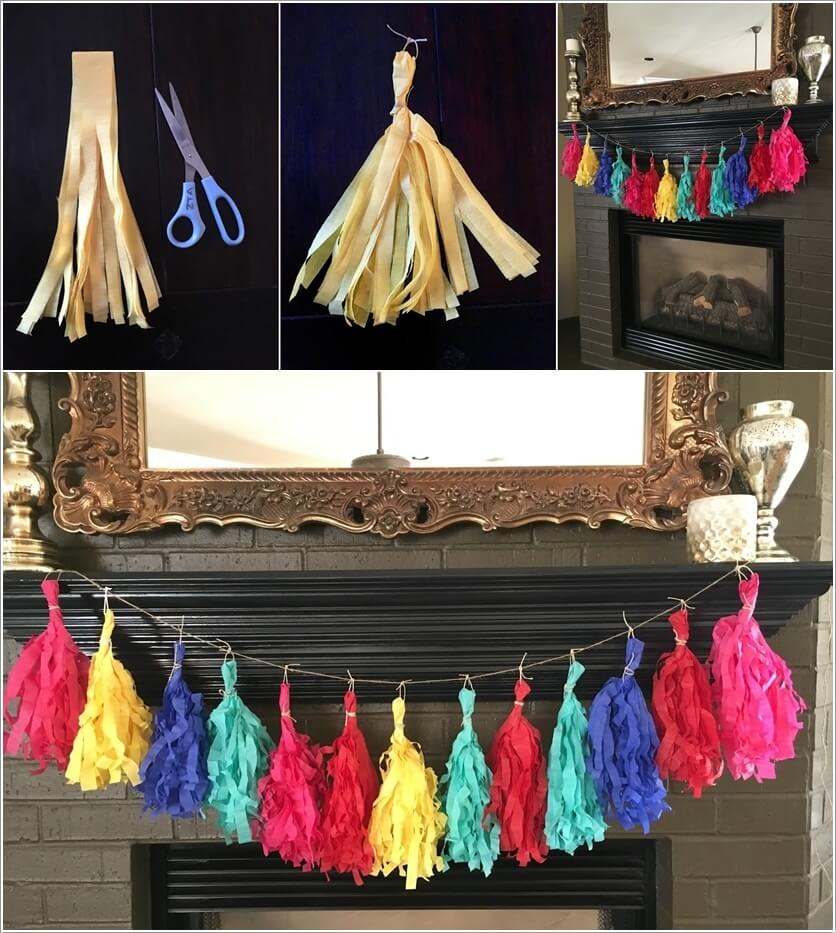 Image via: craftytexasgirls
10. Make a Stunning Wall Art with Crepe Paper Ruffles
Image via: lovelyindeed
11. Craft Rosettes and Then Glue Them to a Canvas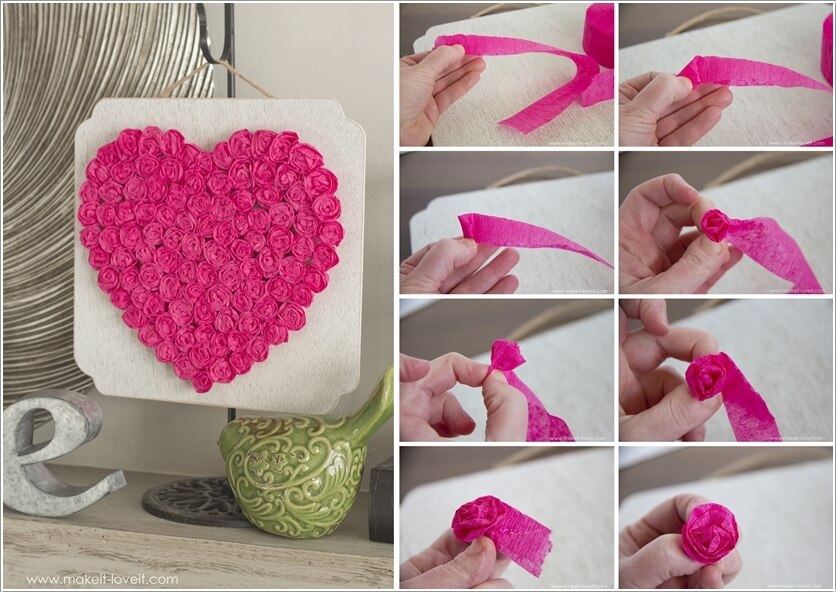 Image via: makeitloveit
12. You Can Also Make Kissing Balls with Such Rosettes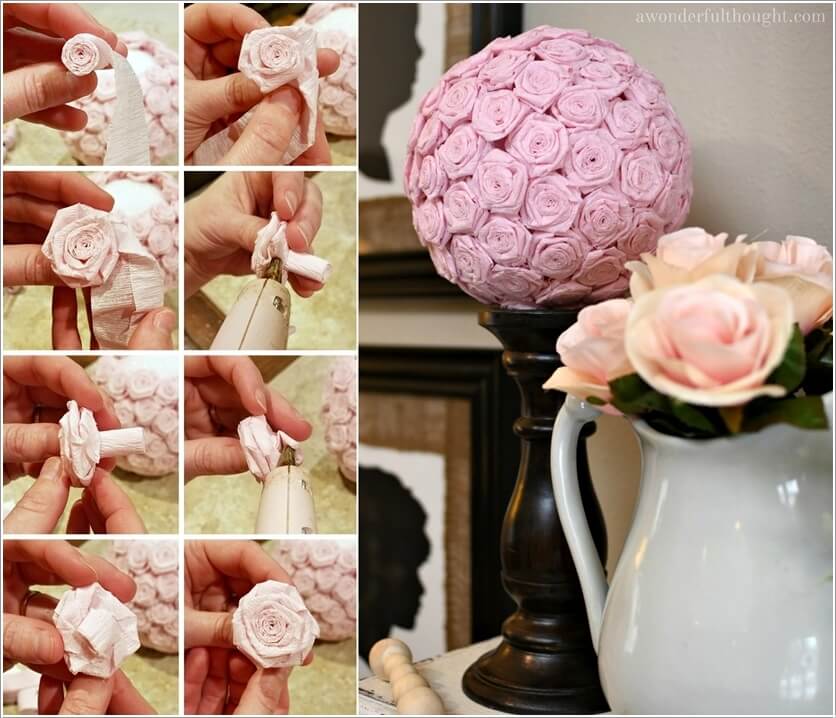 Image via: awonderfulthought
13. Make Easy Carnations with Crepe Paper Fringe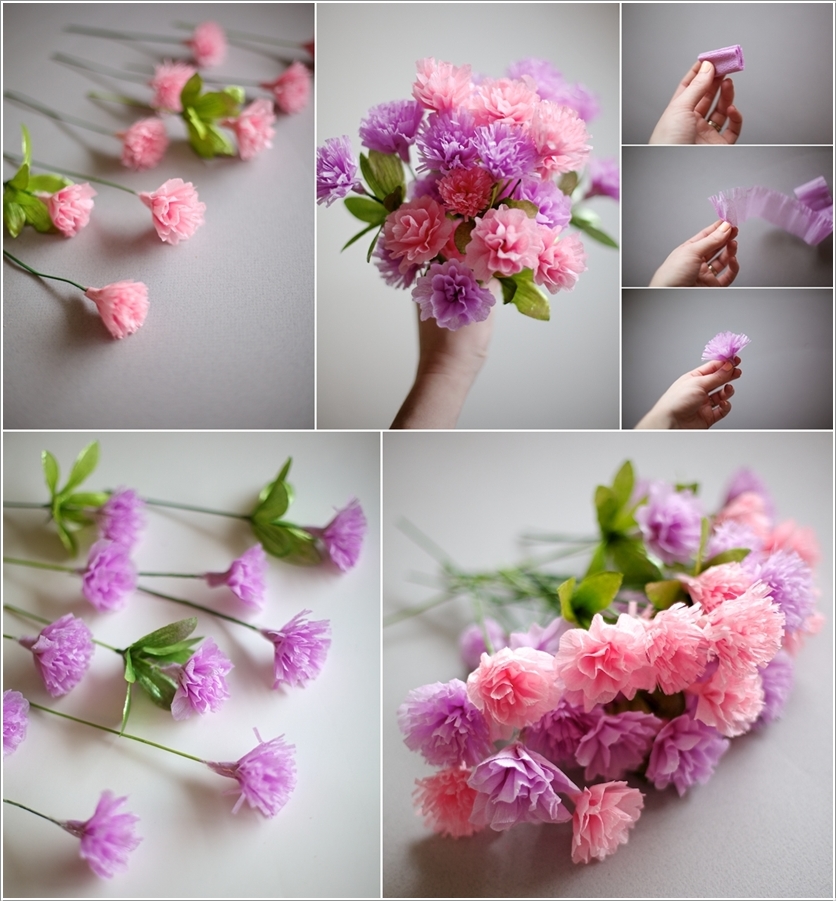 Image via: rufflesandstuff
14. Fill Vases with These Beautiful Crepe Paper Feathers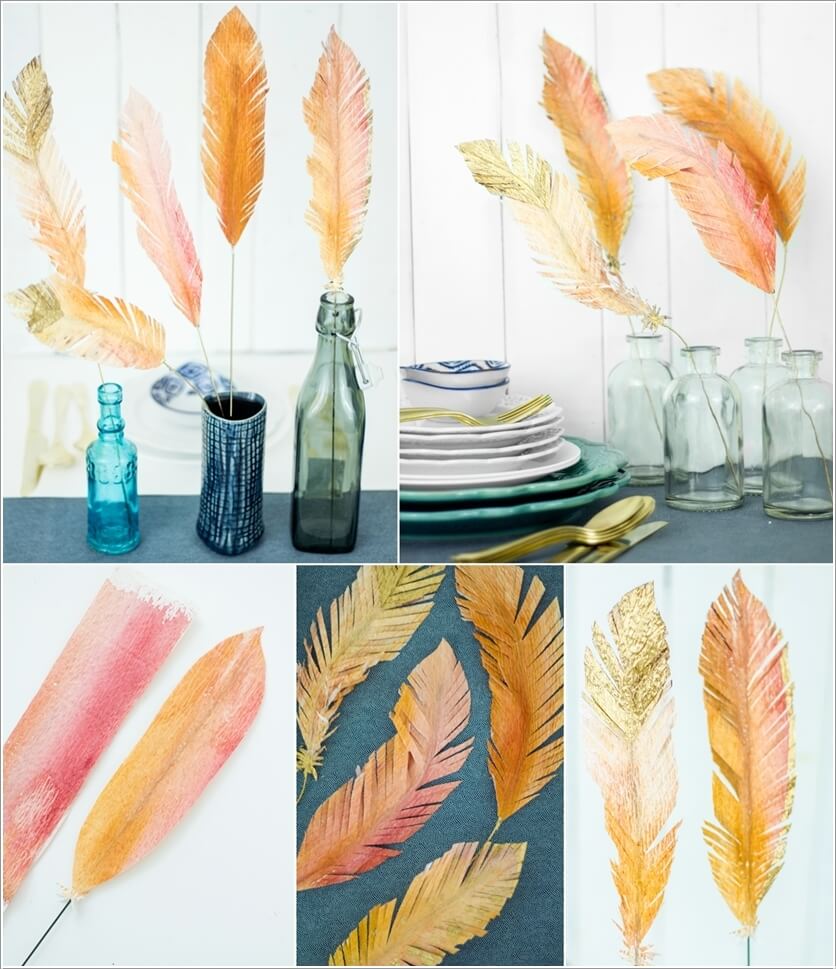 Image via: ohsobeautifulpaper
15. Dress The Window with a Beautiful Paper Leaf Garland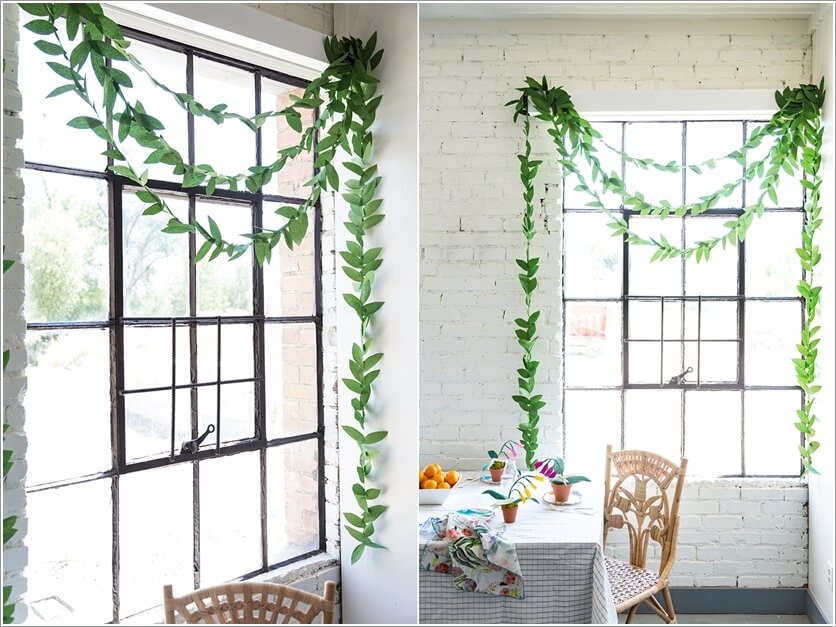 Image via: thehousethatlarsbuilt
Have you ever created anything with crepe papers? If yes we would be delighted to see your crafts on our facebook page. Happy Crafting!