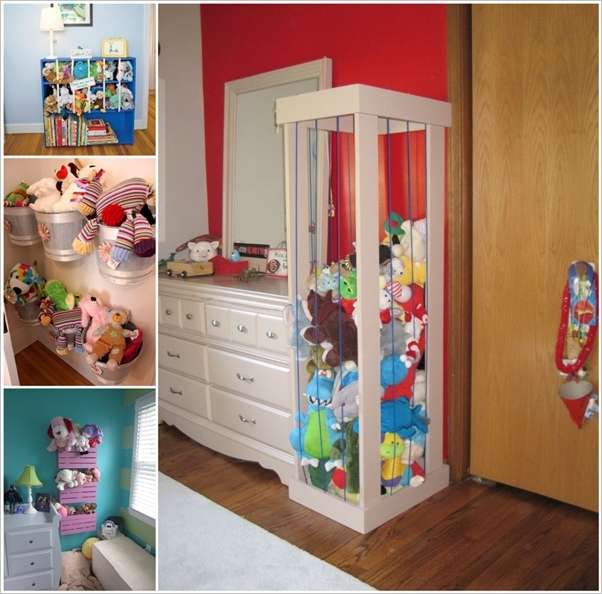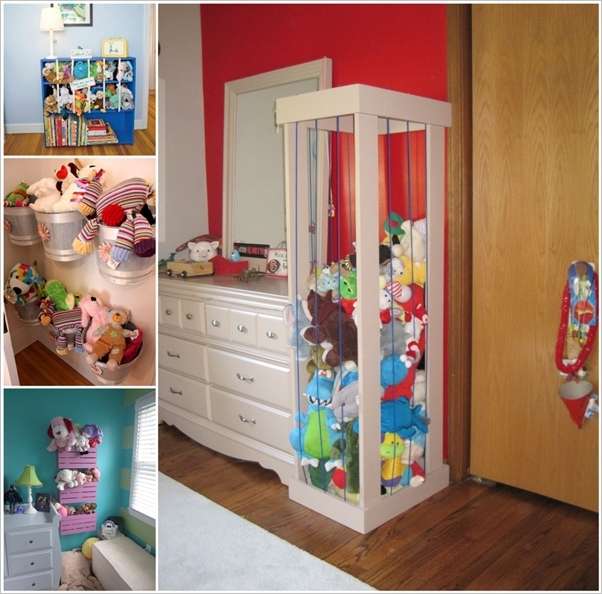 The most cluttered room in every home is usually the kids' room and it is quite often cluttered with non other than toys. If your kids are fans of stuffed toys and their toy collection comprises mostly of soft toys then take a look at some ideas below to give them a home:
1. Store Them in a Fabric Canopy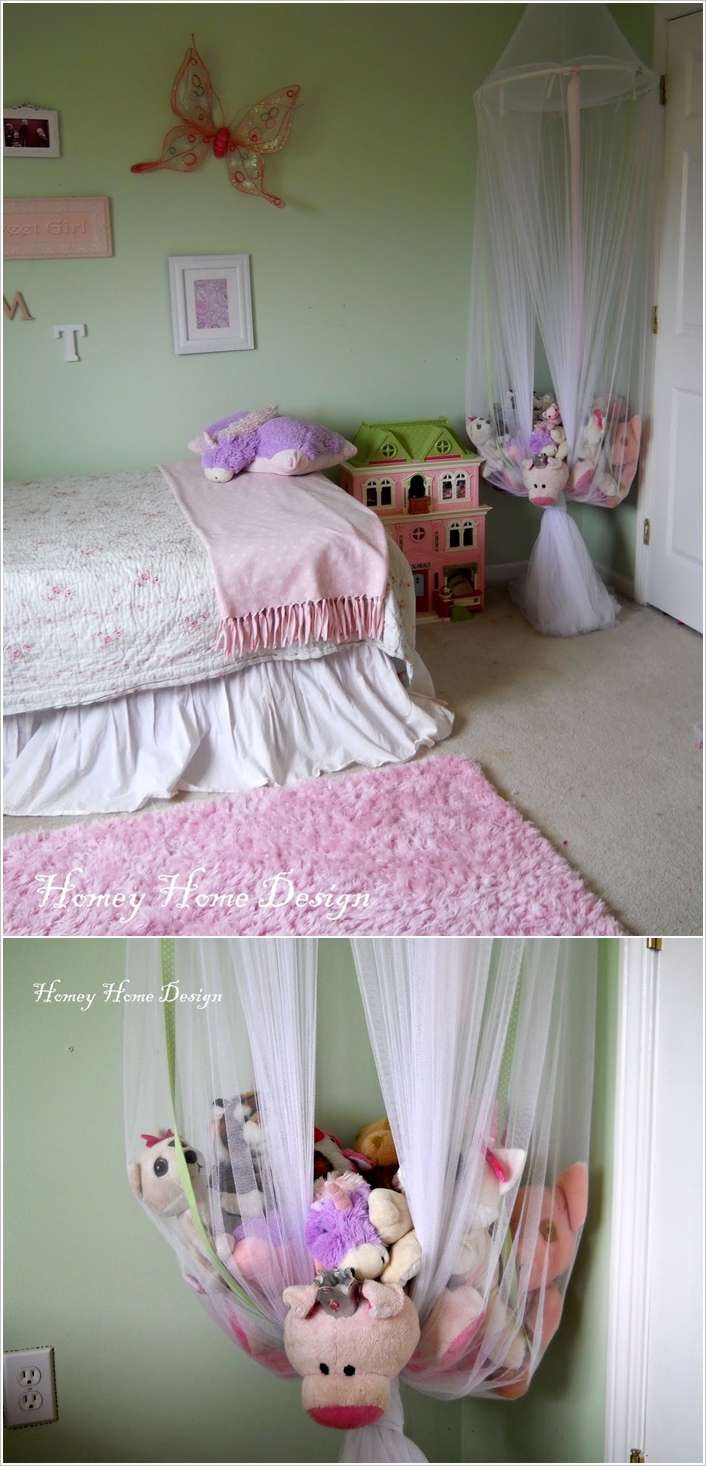 Image via: homeyhomedesign
2. Make a Zoo From Wooden Frames and Bungee Cords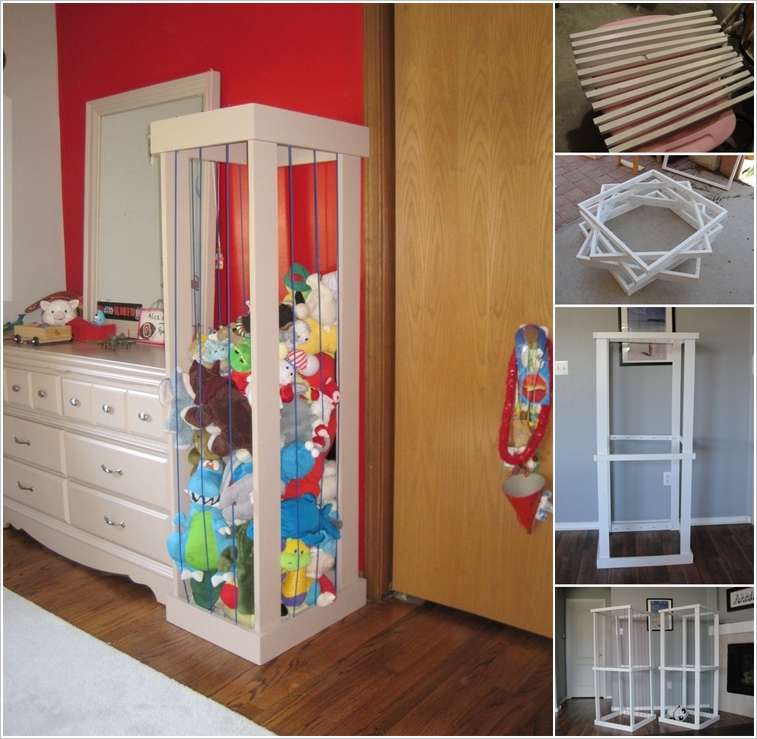 Image via: prudentprojects , pinterest
3. Re-Think a Shoe Organizer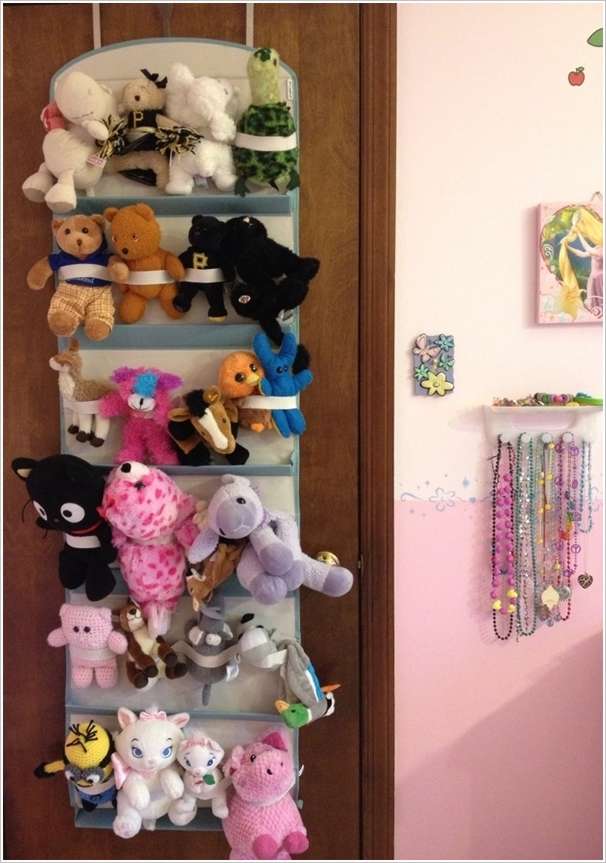 Image via: designerchatter
4. Store Them in a Bookcase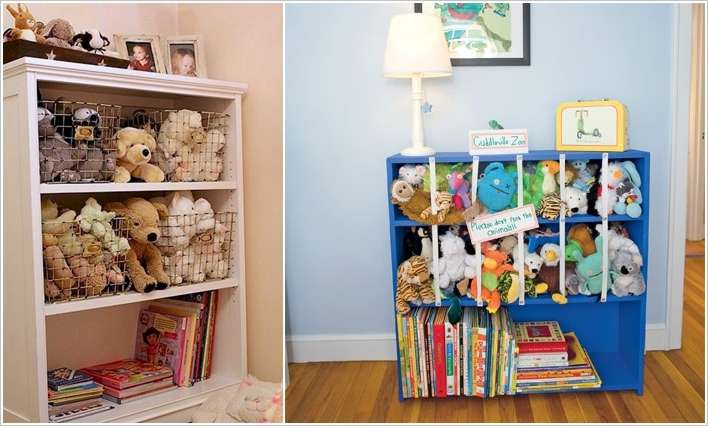 Image via: kidspacestuff , pinterest
5. Employ a Shoe Tree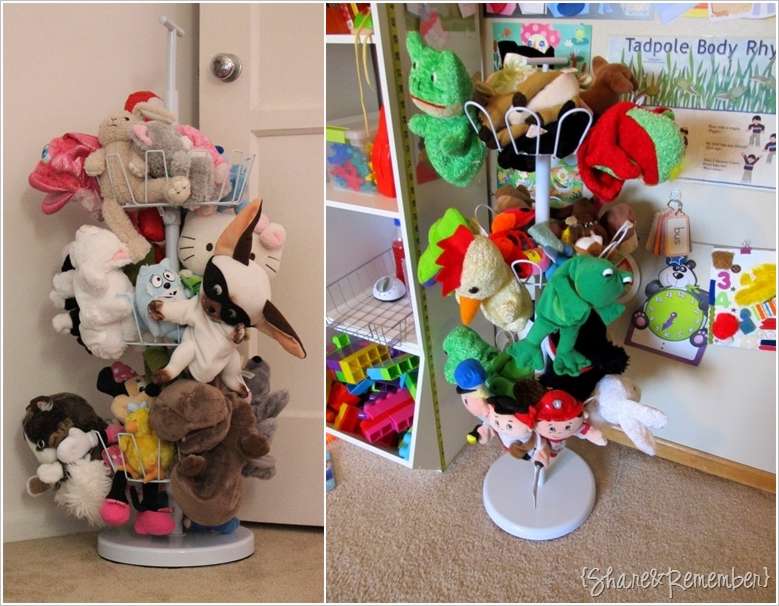 Image via: jennifersmentionables , thingstoshareandremember
6. Hang a Rope with Clothespins for an Easy Stuffed Toy Storage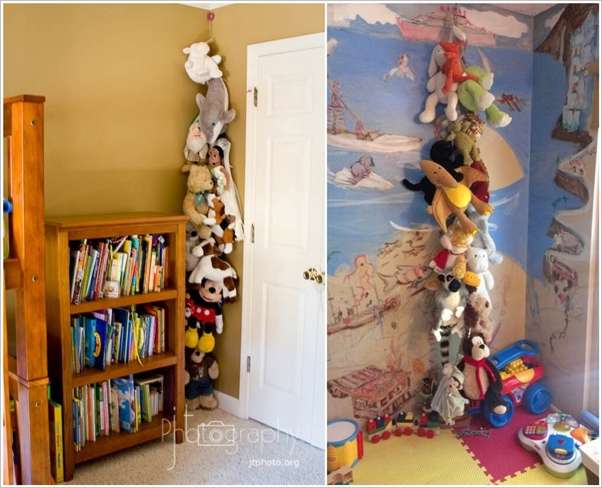 Image via: attemptingaloha , pinterest
7. Store Them in a Wire Hamper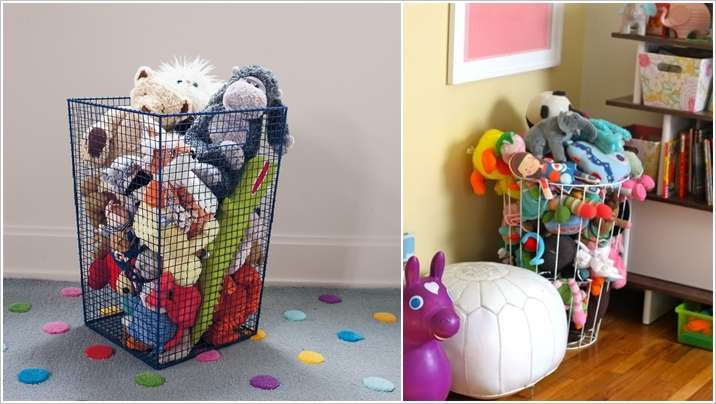 Image via: landofnod , prudentbaby
8. Use Window Planters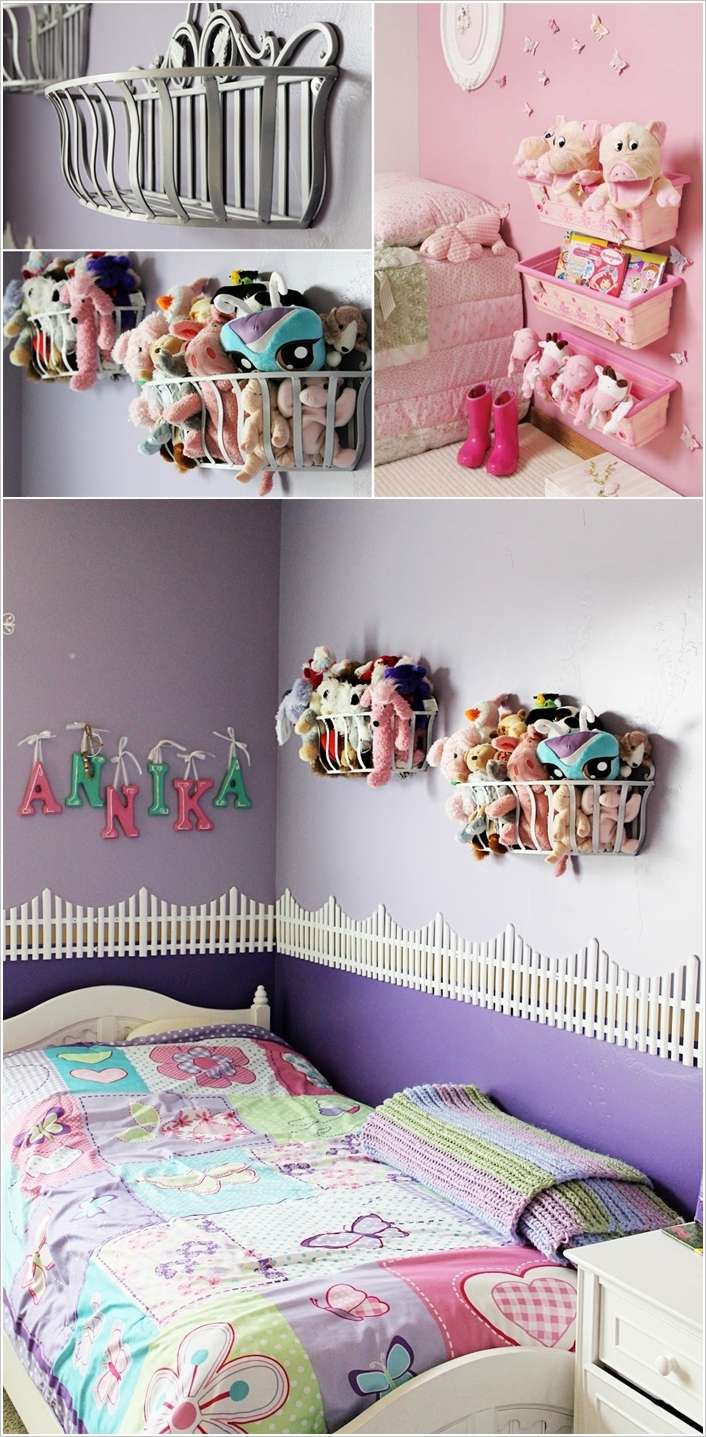 Image via: organizeitchallenge , happykidsidea
9. Wall Mounted Buckets Can be an Adorable Soft Toy Storage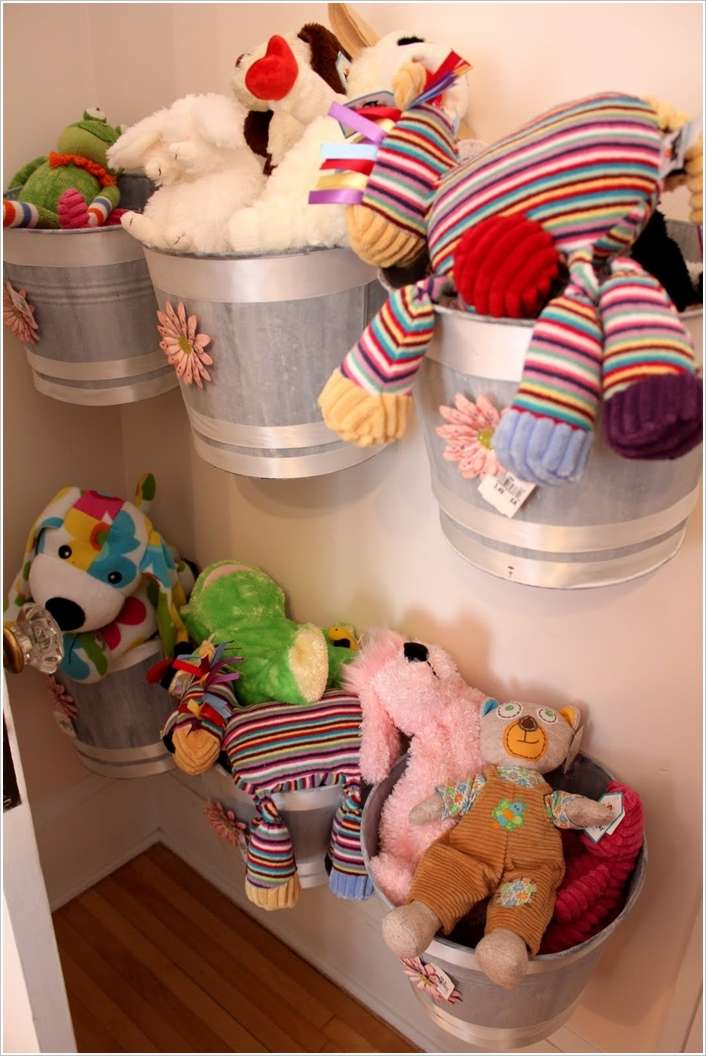 Image via: itsy bits and pieces
10. Saw Wooden Crates Half and Put Them On a Wall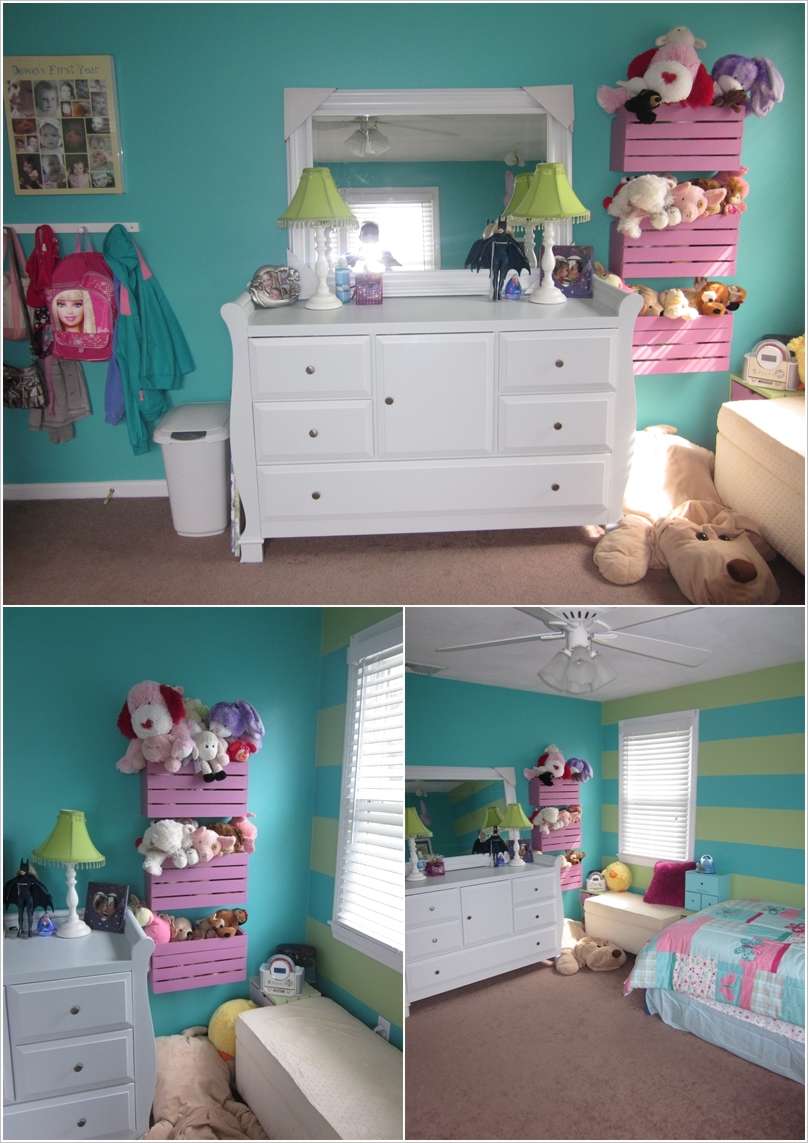 Image via: smallchangesbigimprovements
11. Turn Garden Baskets Into a Wall Soft Toy Storage



Image via: adventuresintullyland
12. How About A Tulle Hammock?



Image via: shadytreediary
13. Store Them In or On Wall Mounted Plastic Milk Crates



Image via: hometalk
14. Hang Cloth Sacks At The Footboard of Every Kid's Bed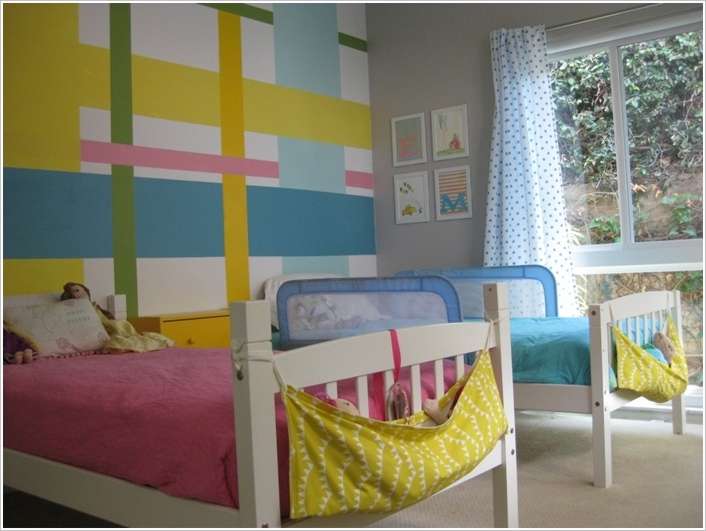 Image via: projectnursery
15. A Net Would be Great Too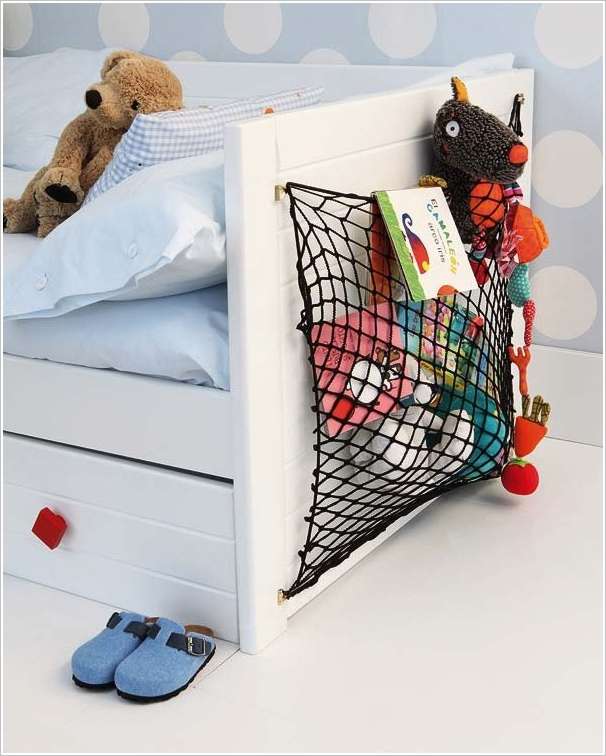 Image via: texnotropieskaidiakosmisi