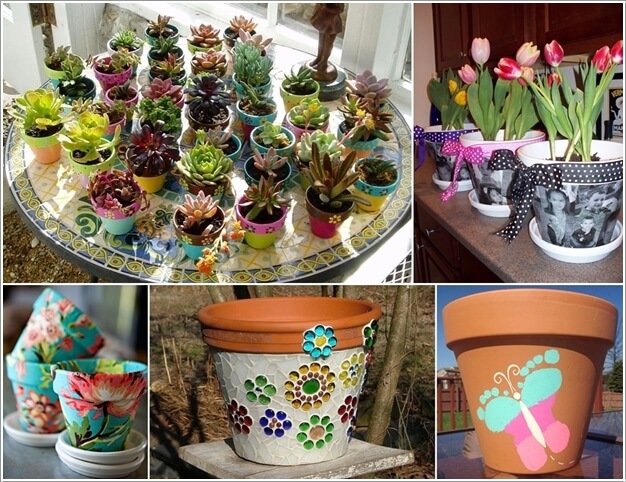 Either it is the indoor area of your home that needs a splash of freshness or the outdoor area that needs a face lift, planters are easiest option to go for. But instead of just plain terracotta flower pots, why not show some creativity and dress up the pots? Regarding the ideas take a look below:
1. Grab Some Paints and Paint All the Pots in Contrasting Colors and Patterns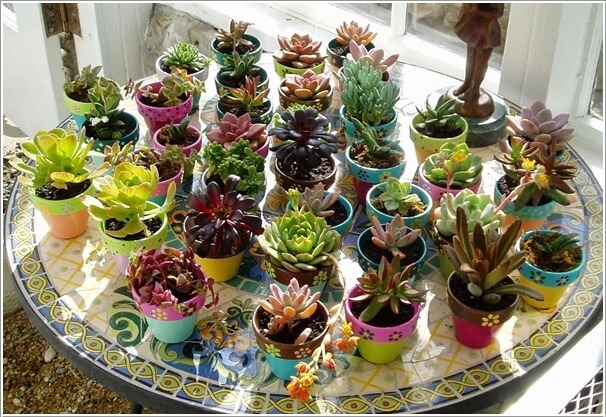 Image via: atelie de decor
2. How About Mod Podging Prints of Black and White Photos on Your Indoor Planters?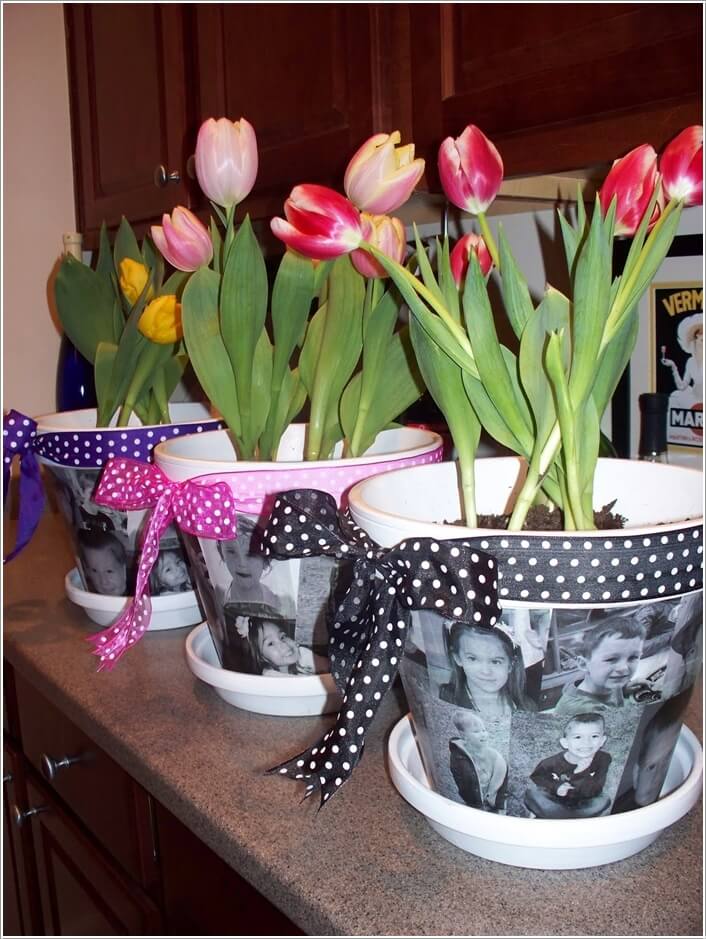 Image via: the daily craziness
3. You Can Also Decoupage Your Favorite Print of Fabric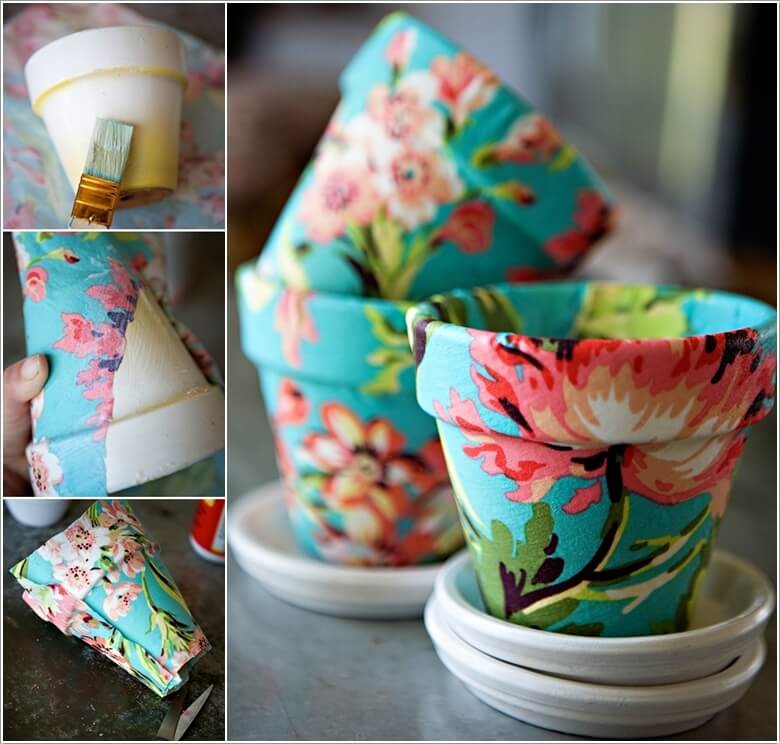 Image via: under the sycamore
4. Decorate The Pots with Polymer Clay Faux Gems in Different Colors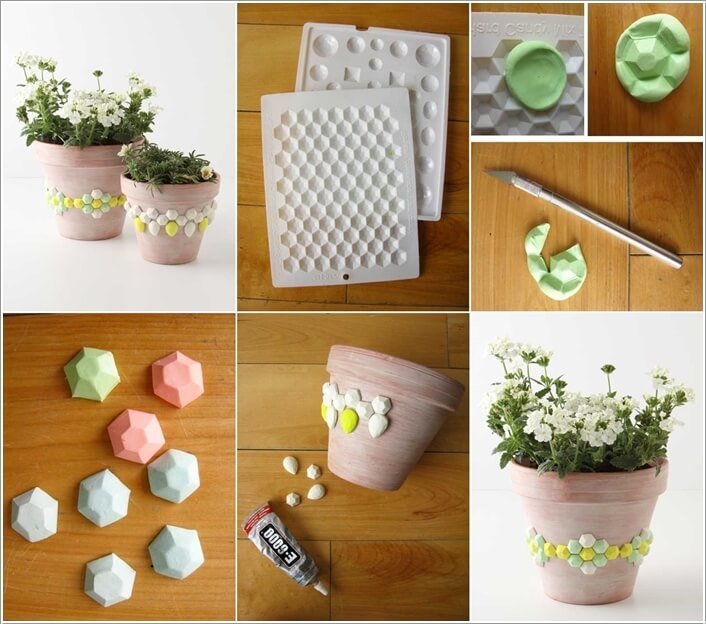 Image via: design sponge
5. Paint The Pots in White and Gild Them in Silver or Gold with Gilding Sheets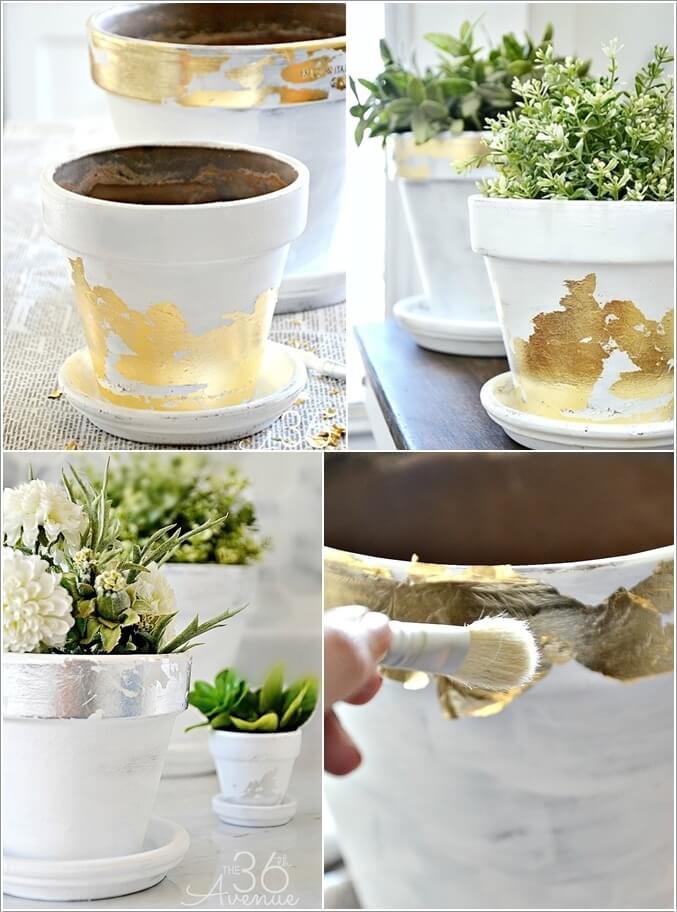 Image via: the 36th avenue
6. Give Your Pots a Beachy Makeover with Scallop Shells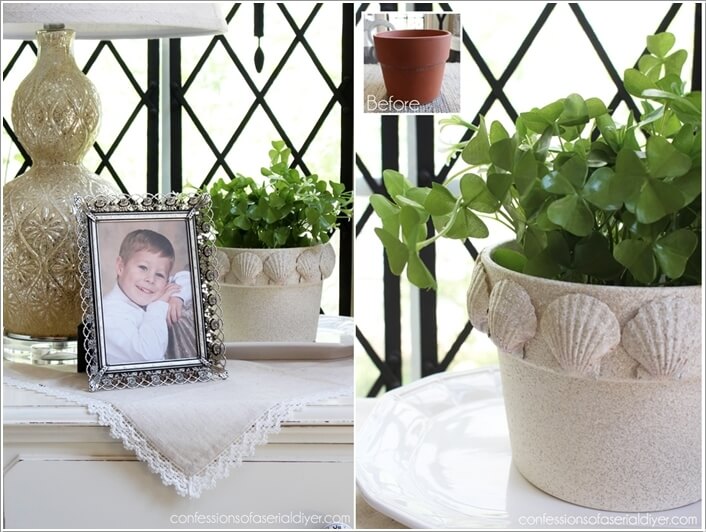 Image via: confessions of a serial diyer
7. Glue Wood Discs to The Pot with a Heavy Adhesive and Then Paint a Picture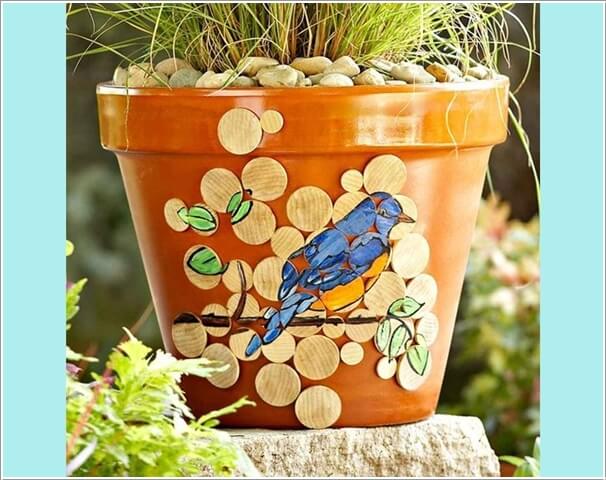 Image via: lowes
8. For a Coastal Decor Wrap The Pots in Jute Twine and Then Paint Them in an Oceanic Hue of Blue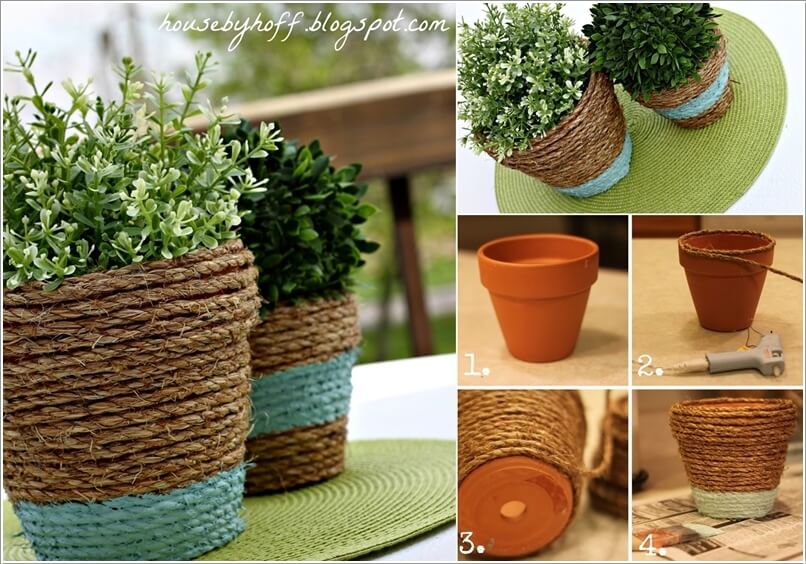 Image via: house by hoff
9. Make Mosaic Garden Pots with Glass Pieces and Glass Gems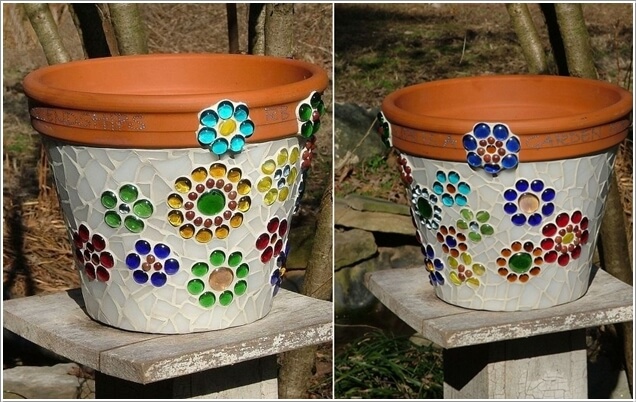 Image via: hometalk
10. Give Your New Pots a Faux Aged Look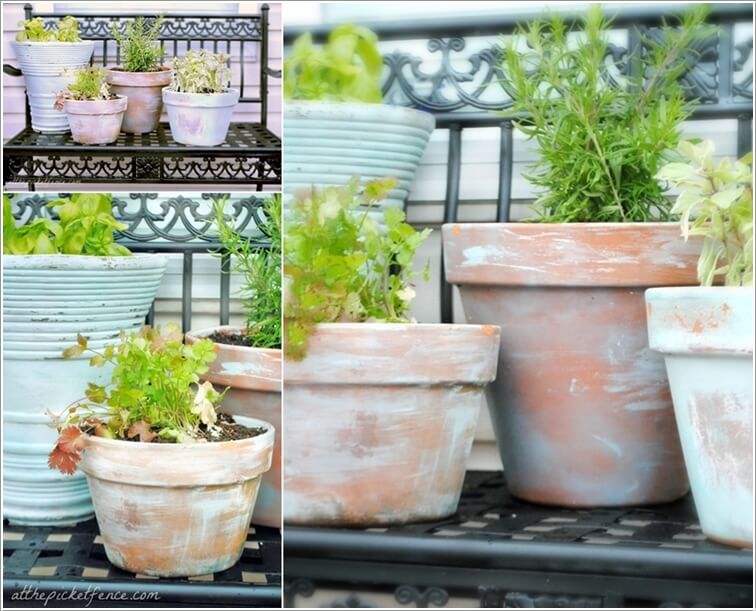 Image via: at the picket fence
11. Show Some Creativity with Chalkboard Paint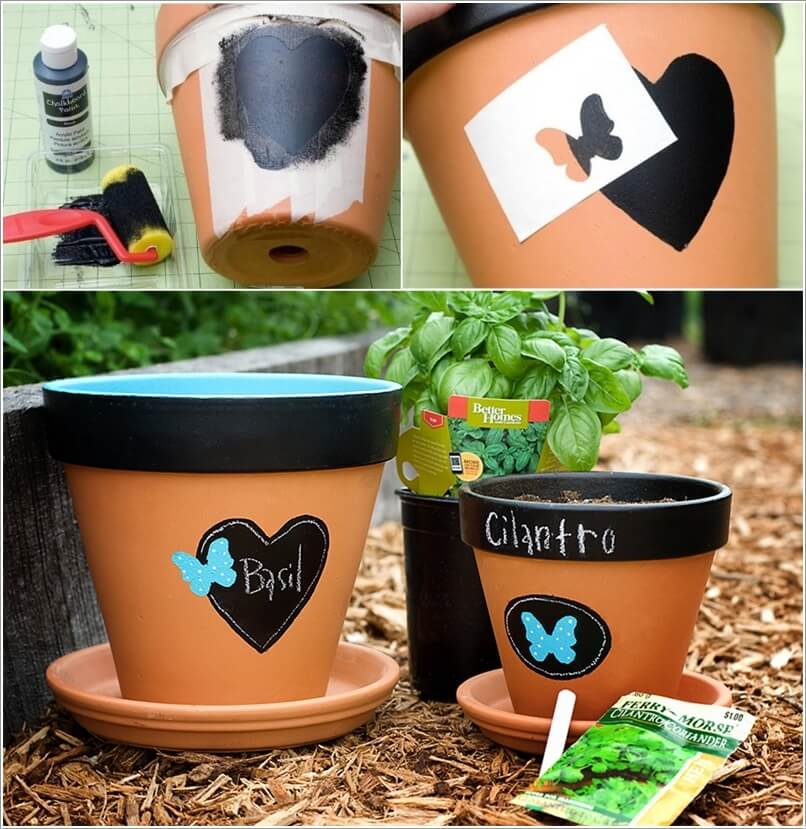 Image via: diy n crafts
12. When in Doubt Add Some Glitter!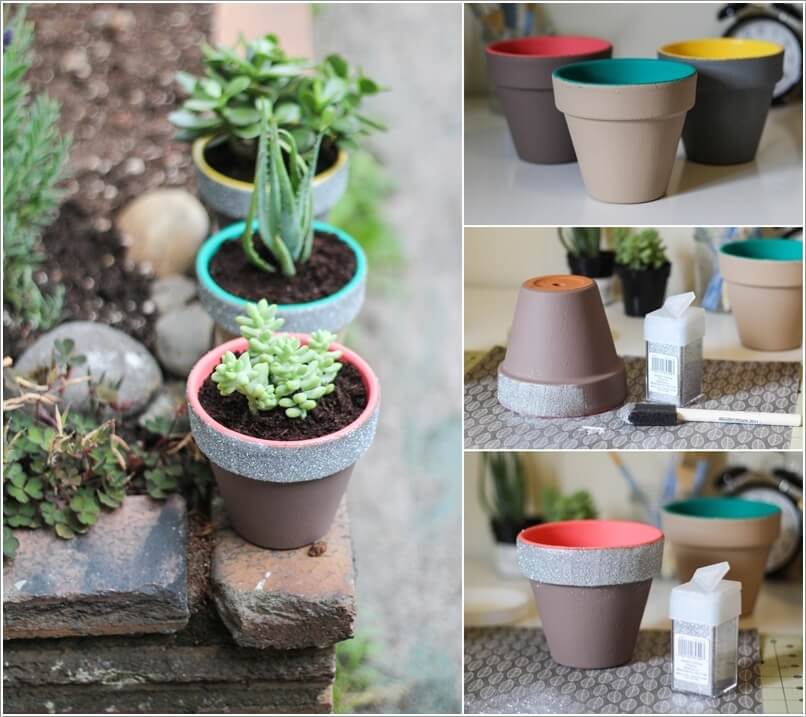 Image via: the crafted life
13. Paint Rainbow Pots with Pour Painting Technique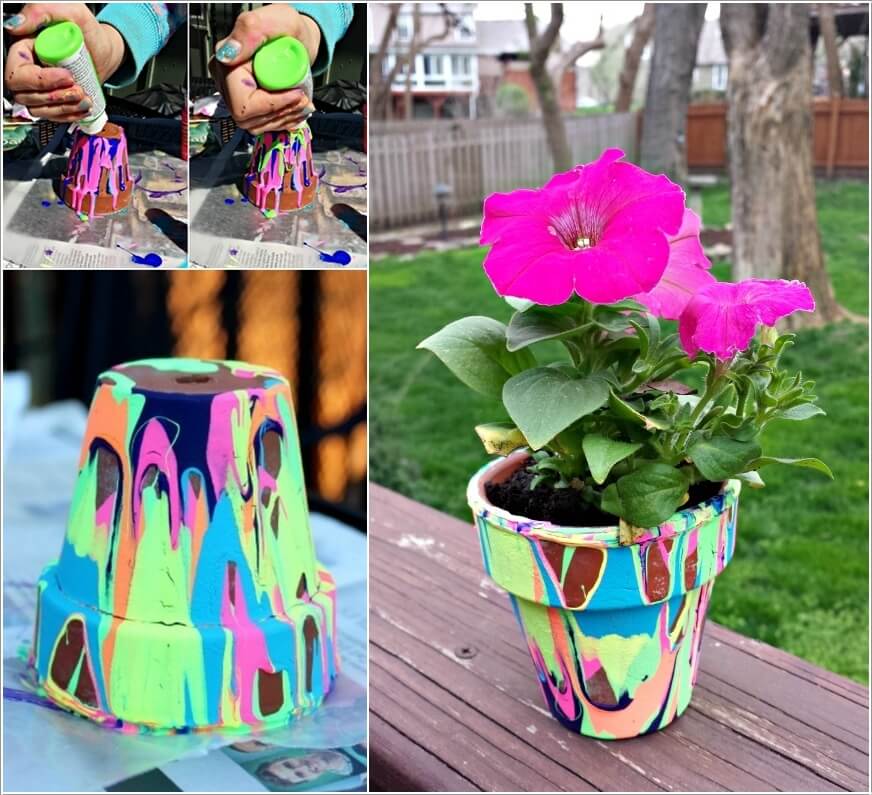 Image via: kc edventures
14. Give Your Flower Pot a Cute Mickie Mouse Makeover with Red Paint and White Buttons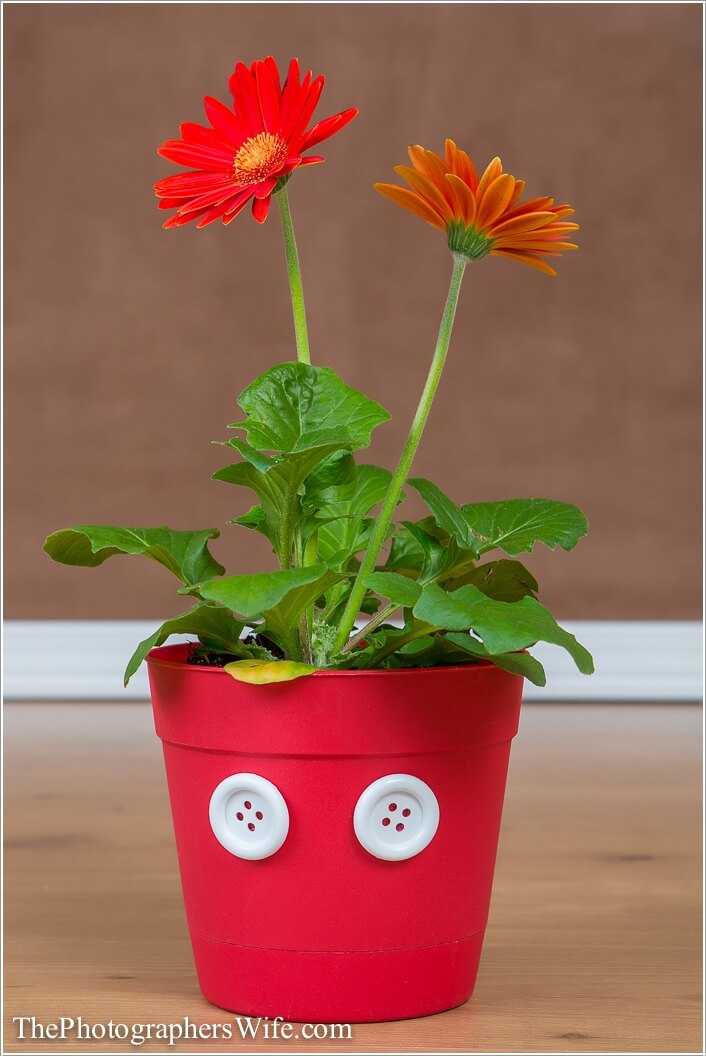 Image via: the photographer's wife
15. Make Some Cute Butterflies on The Pots with The Footprints of Your Little Ones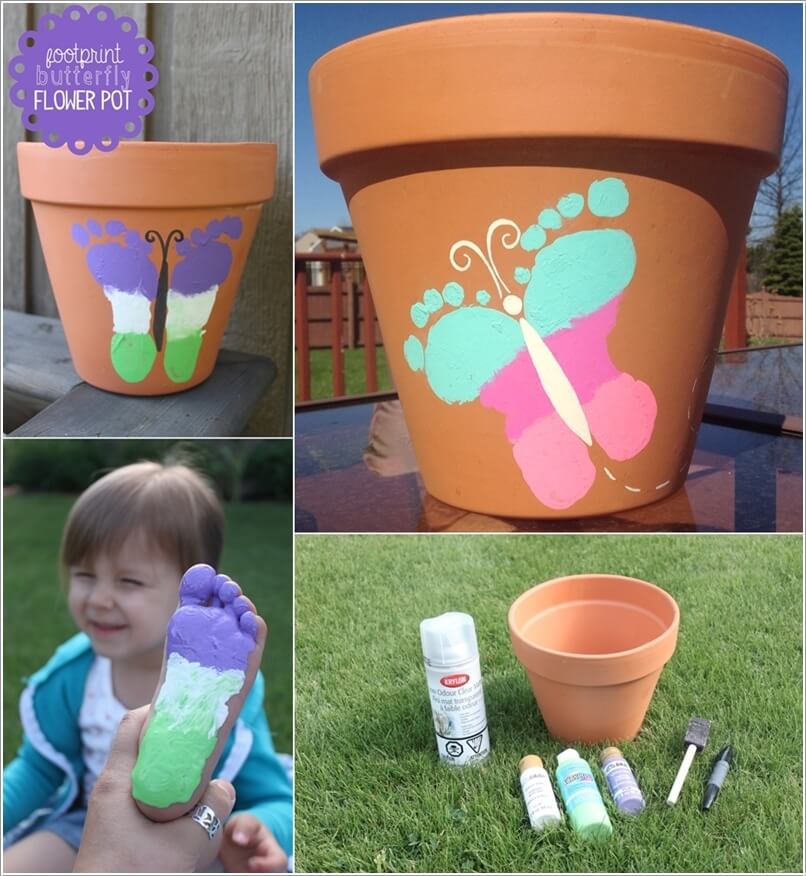 Image via: mama papa bubba , pinterest