What comes to your mind when you think about cross stitch? Is it an embroidery hoop, a cloth and a needle with embroidery floss? Well, after viewing the home decor ideas below, you are going to forget the limit of cross stitch to an embroidery hoop. Take a look:
1. Give a Cross Stitch Makeover to Cane Web Chairs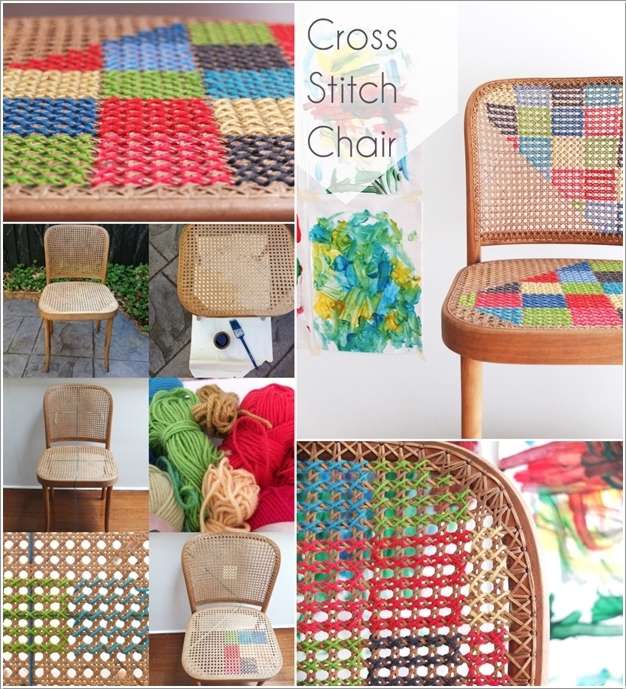 Image via: mypoppet
2. A Cross Stitch Stool Makeover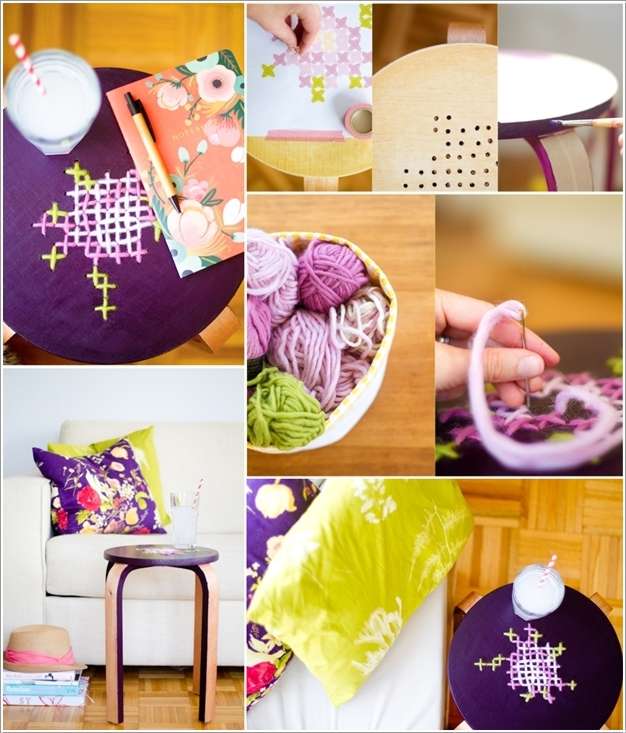 Image via: thislittlestreet
3. A DIY Cross Stitched Letter Sorter


Image via: small good things
4. Give a Simple Rug a Cross Stitch Look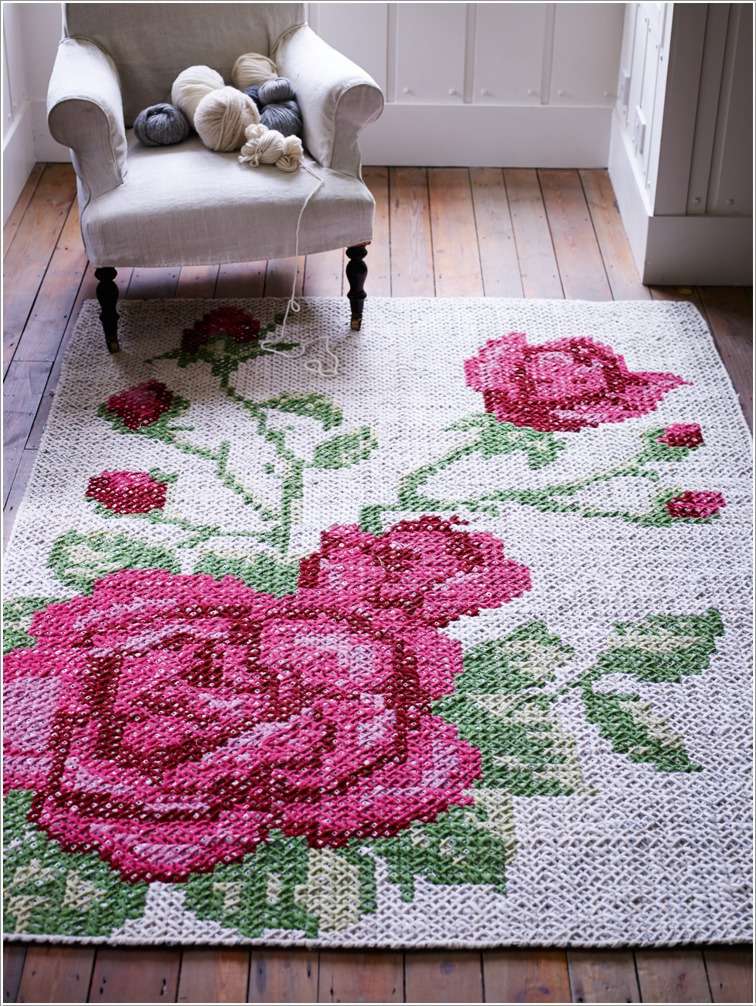 5. Make a Cross-Stitched Pegboard Coat Rack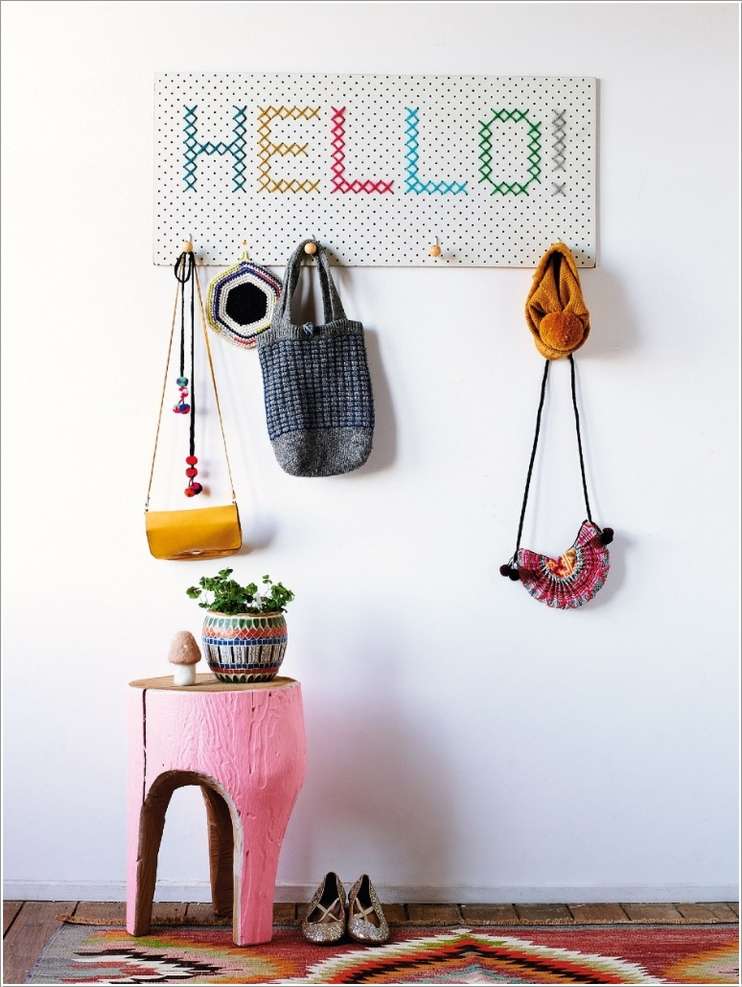 Image via: buzzfeed
6. Craft a Colored Pegboard Cross Stitch Wall Art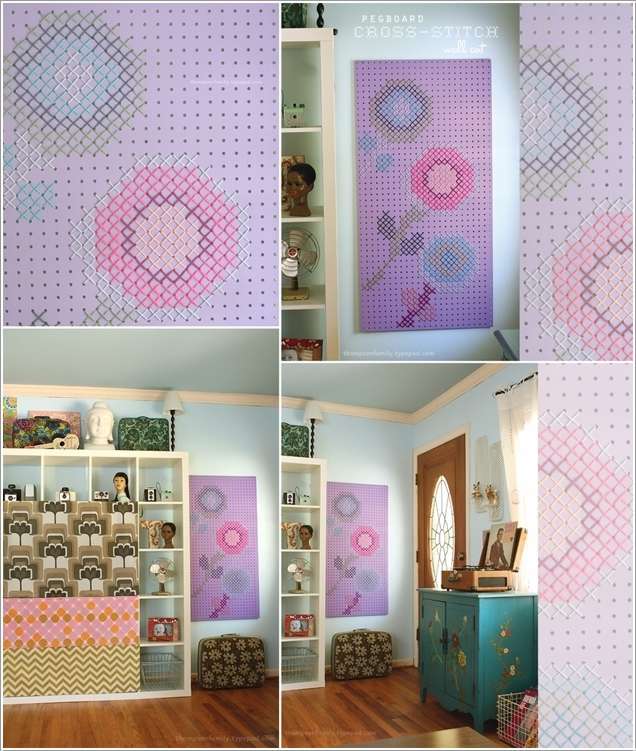 Image via: thompsonfamily
7. Paint a Faux Cross Stitch Pattern on a Pegboard Organizer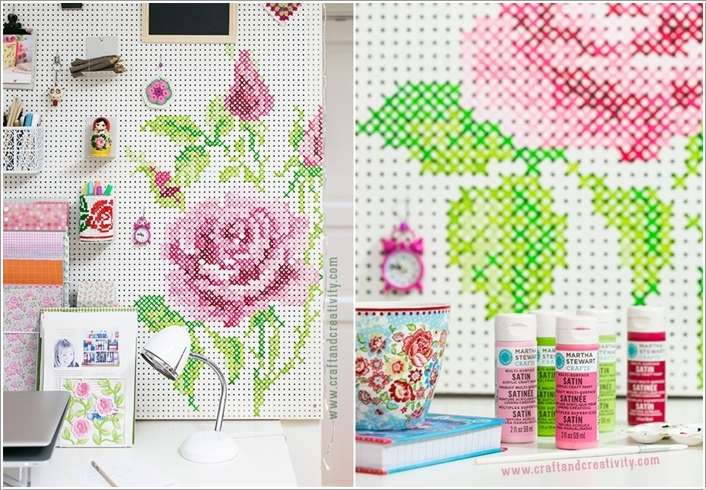 Image via: craftandcreativity
8. Cover The Walls with Cross Stitch Wallpaper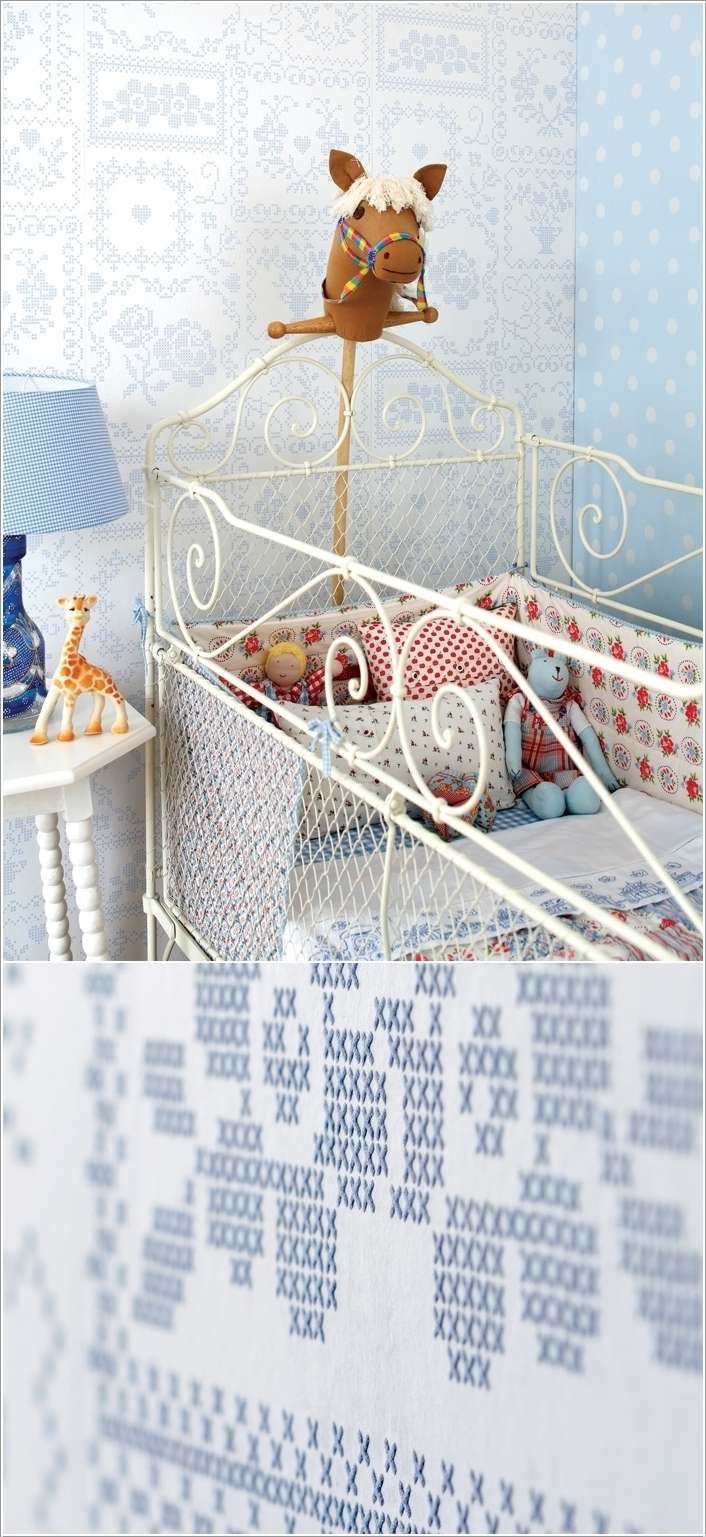 Image via: pipstudio
9. Turn a Mesh Lampshade into a Cross Stitch Lampshade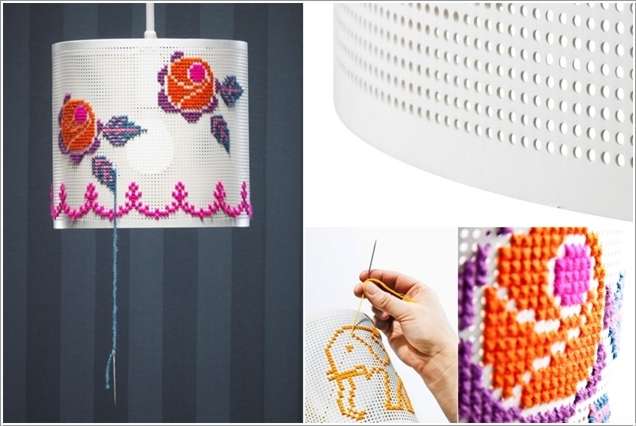 Image via: core77
10. Do Some Wall Embroidery with Paint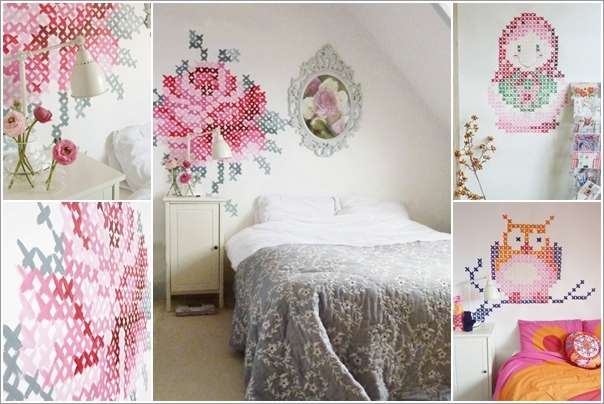 Image via: elinepellinkhof
11. Sew Cross Stitch Applique Bedding for Your Baby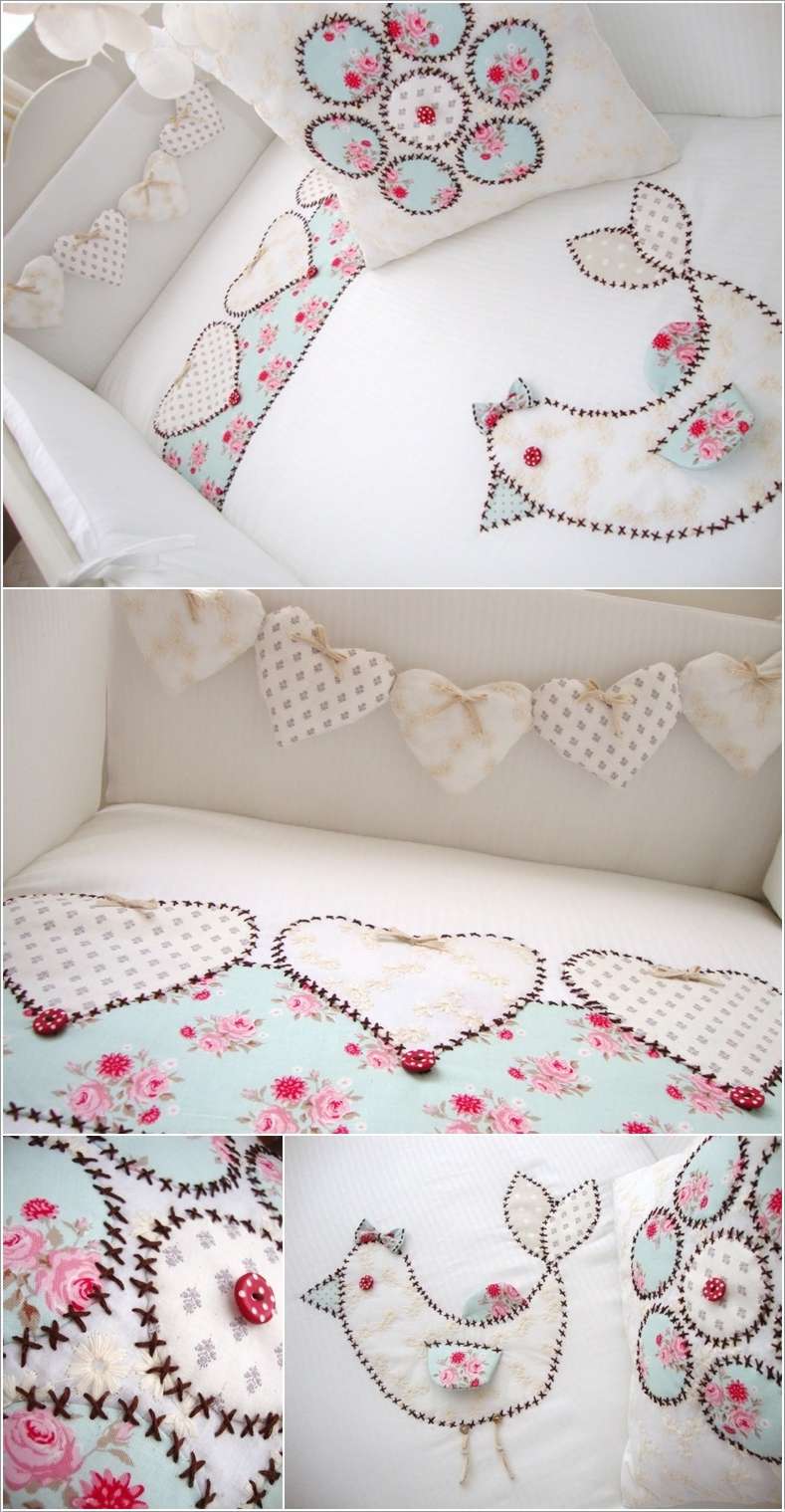 Image via: bubblegarm
12. Decorate with Cross Stitch Pillows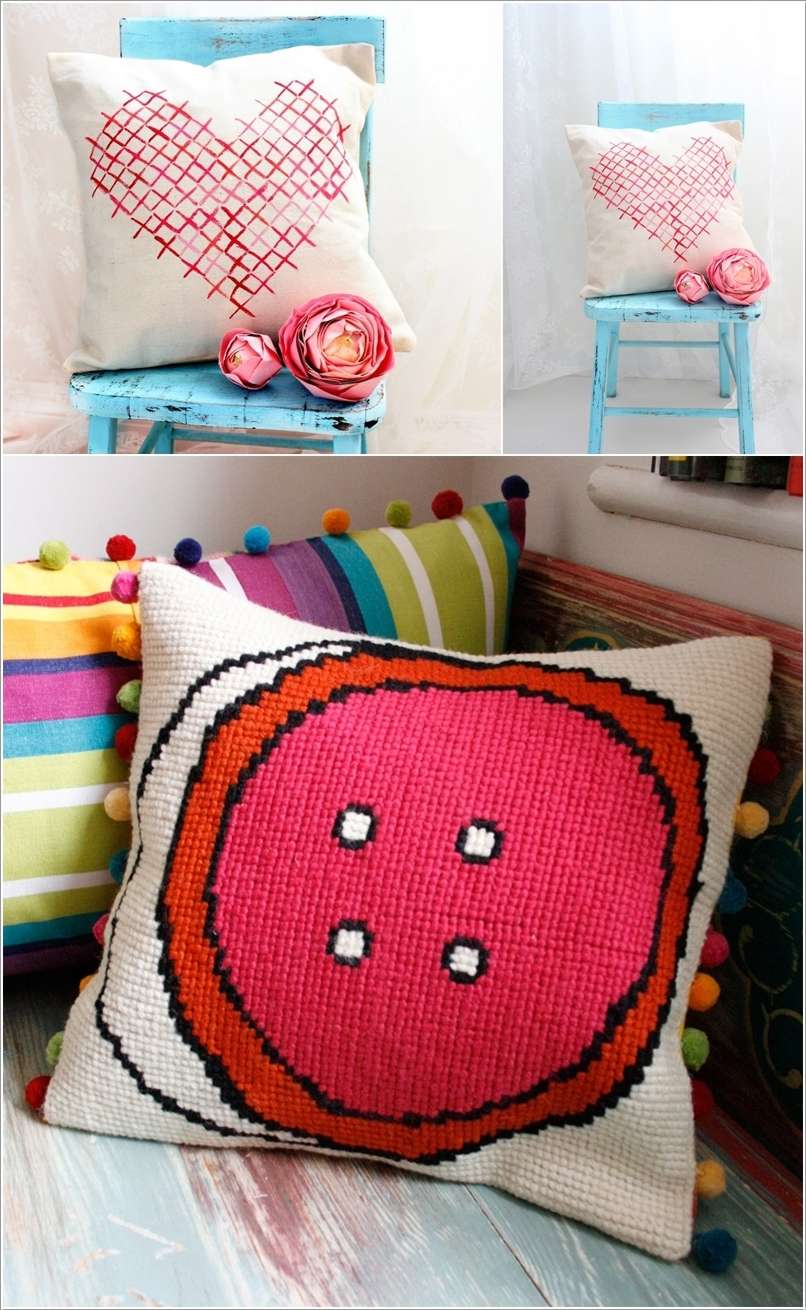 Image via: craftberrybush , country days
13. Make a Cute Family Portrait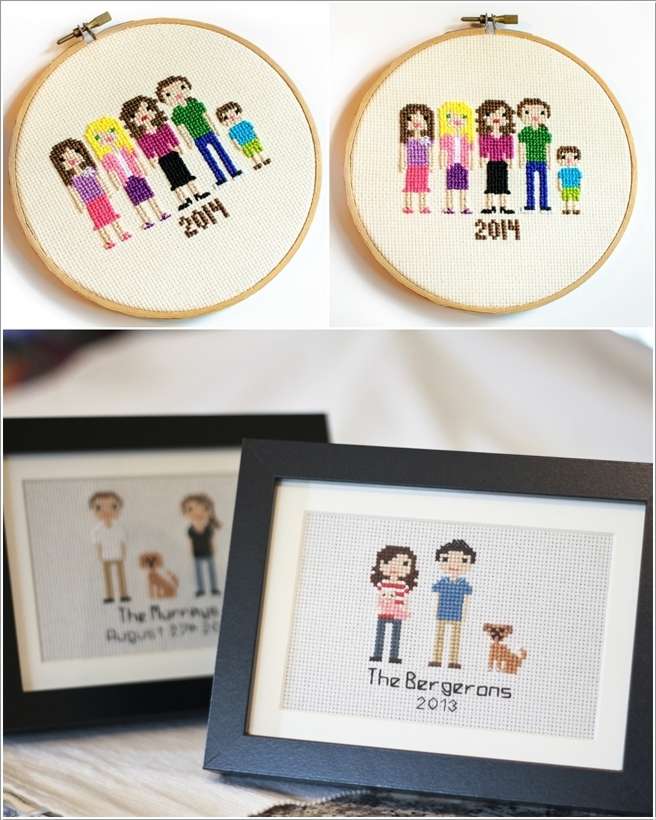 Image via: petalstopicots, stitchpeople
14. An Oh So Wonderful Headboard with Cross Stitch Embroidery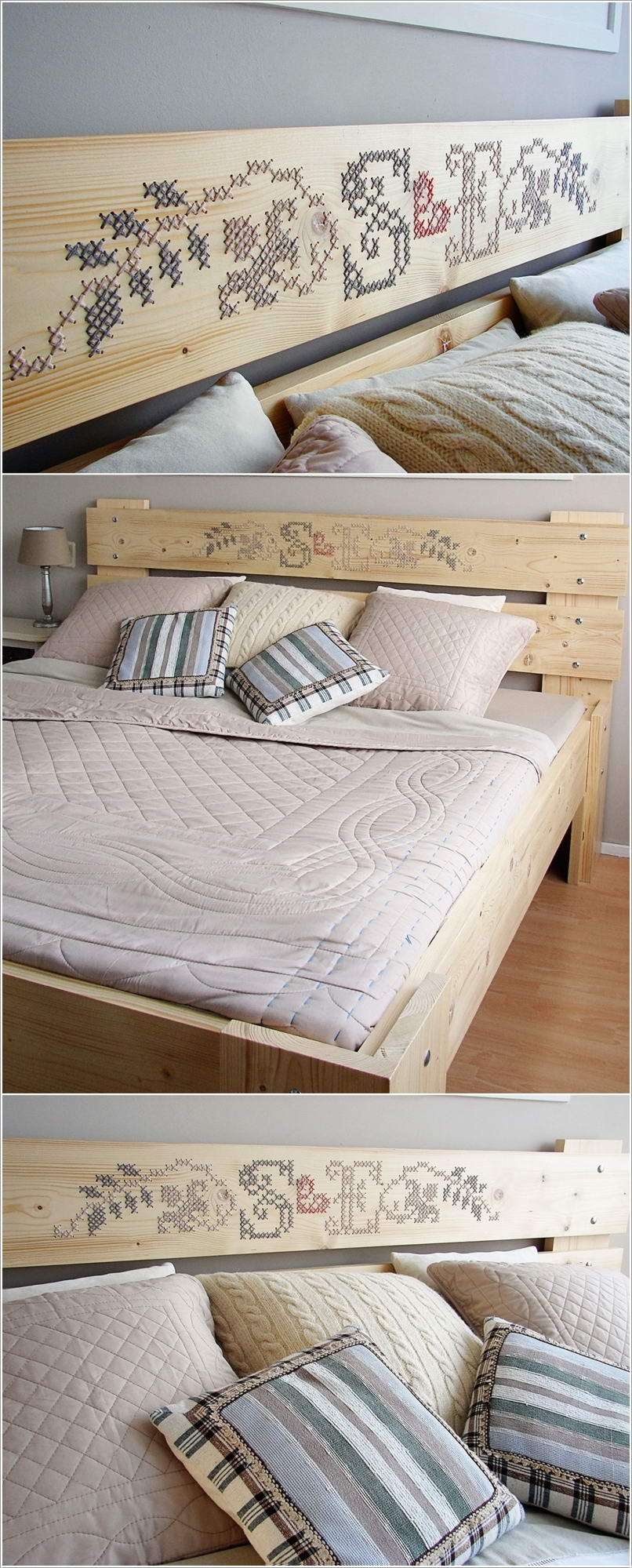 Image via: etsy
15. How About a Cross Stitch Fence? Did We Just Hear Why Not?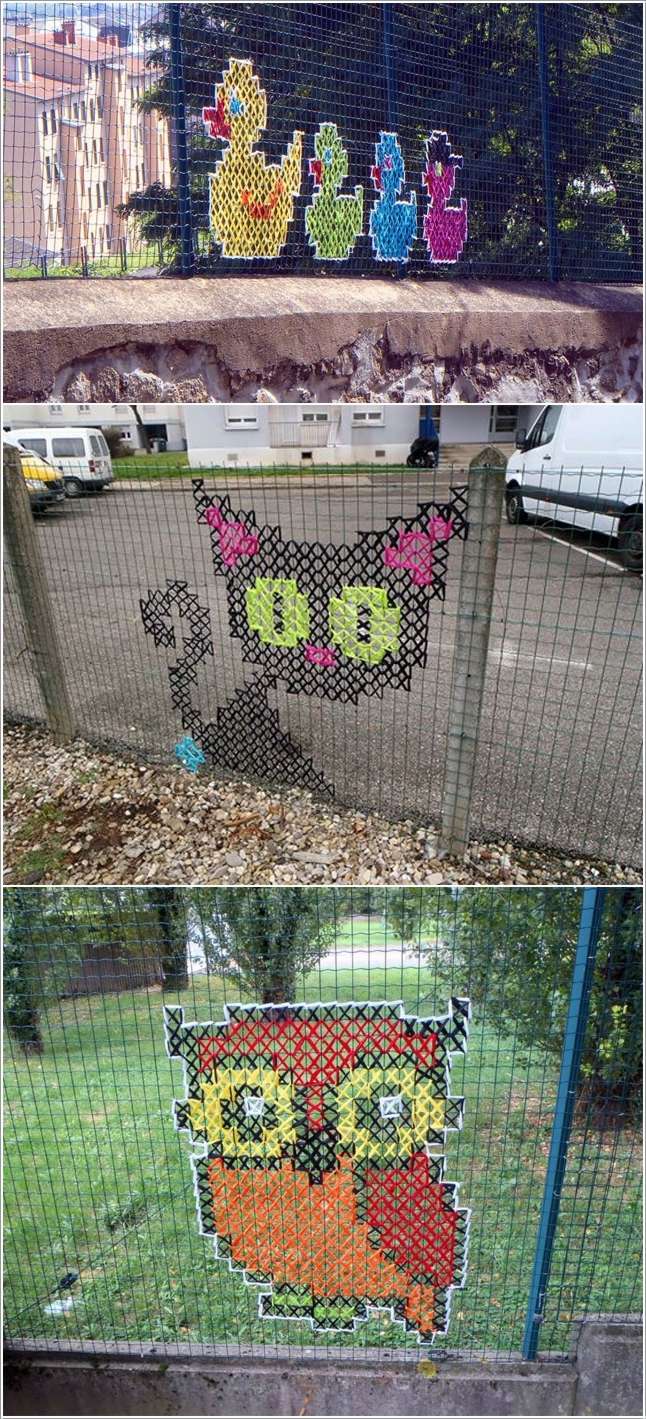 Image via: golem13