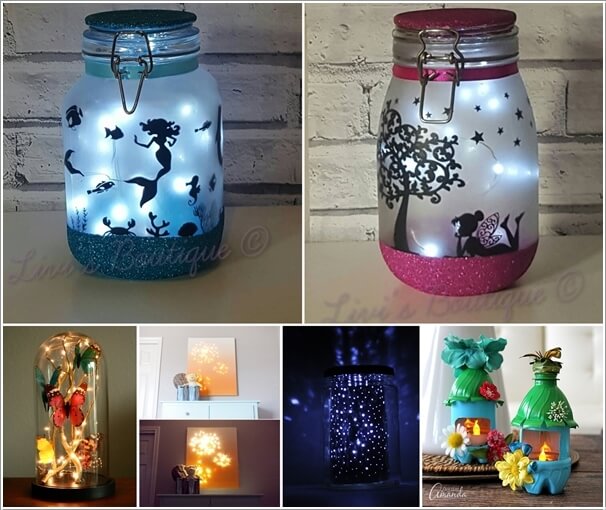 Night lights are great for so many reasons. As they can prove helpful so that you don't stumble on something in the dark. They are also great if you prefer a soft light at night instead of a pitch black room. So, how about making one yourself? Take a look at the ideas below:
1. Decorate a Mason Jar with Glitter and Silhouettes and Put a String of Battery Operated LED Lights Inside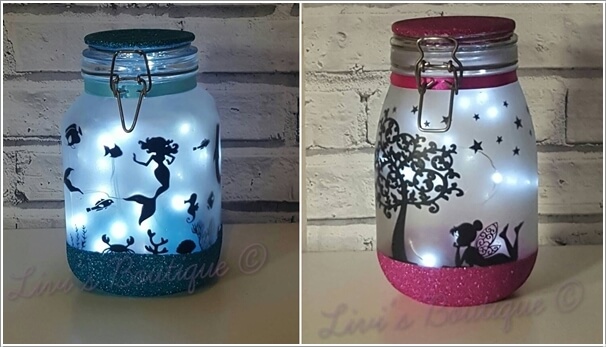 Image via: Livis Crafty Boutique via Etsy
2. Make Marble Lights Using Mod Podge Glue and Glitter on Baby Food Jars and Add Battery Tealights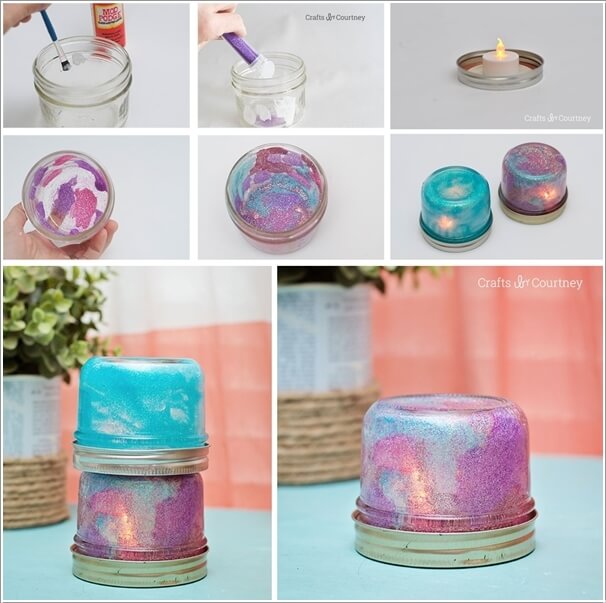 Image via: mod podge rocks blog
3. Craft Fairy Houses with Plastic Bottles and Adorn Them with Paint and Embellishments Like Faux Flowers and Butterflies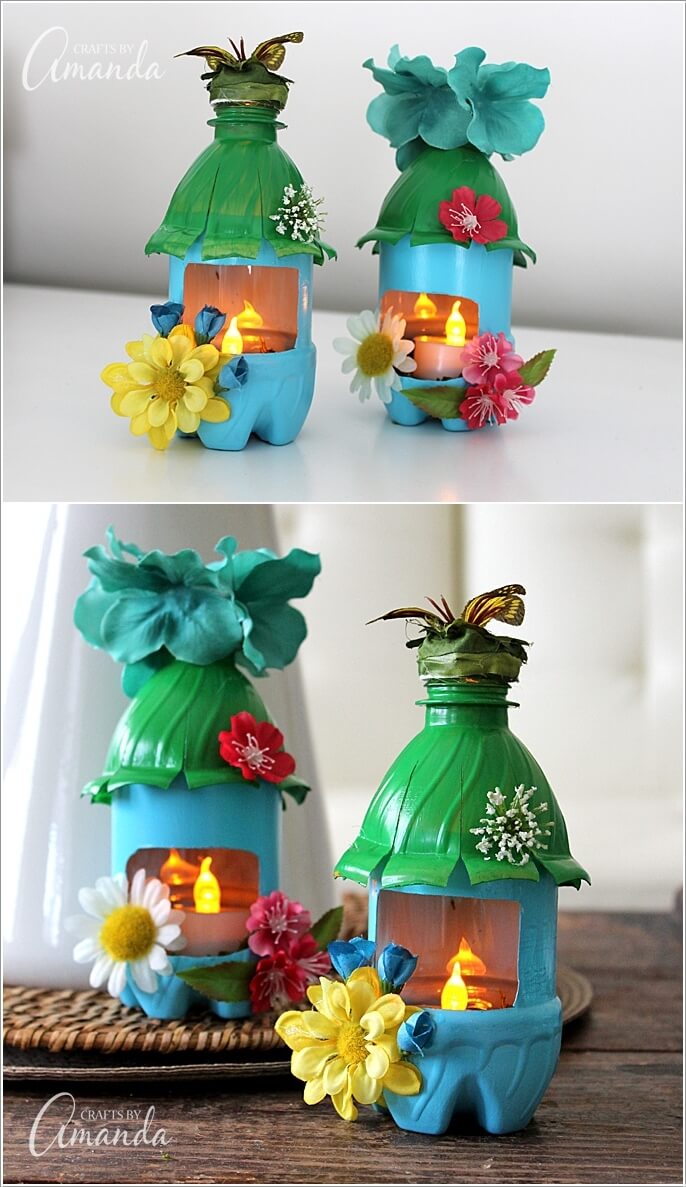 Image via: crafts by amanda
4. Craft a Unique Version of a Night Light with a Canvas and String Lights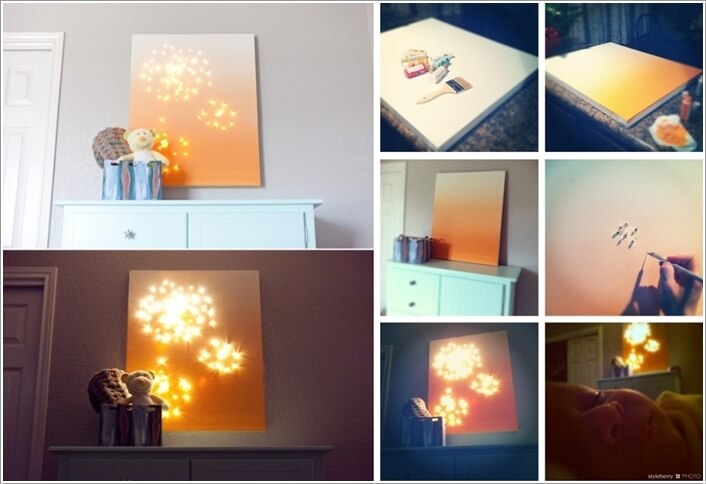 Image via: style berry blog
5. Re-imagine an IKEA Planter into a Night Lamp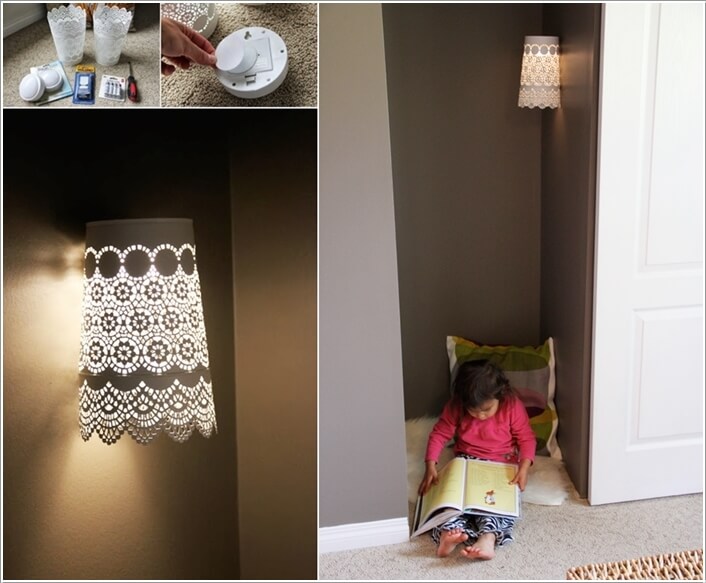 Image via: shelterness
6. Create a Wonderful Night Light By Gluing Marbles to a Wine Bottle and Drill a Hole for String Lights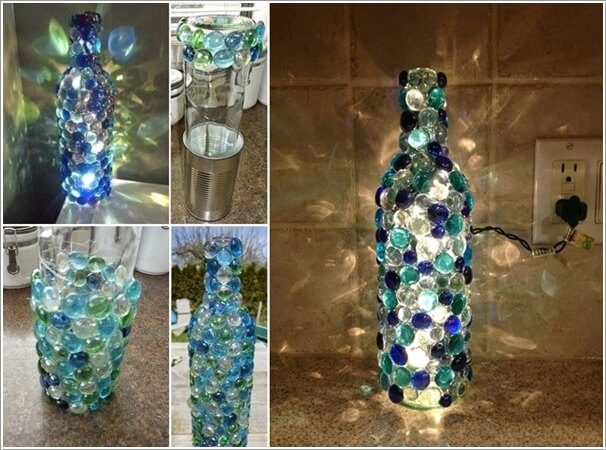 Image via: recycled aw blog
7. Put Battery LED String Lights in Hurricane Vases Decorated with Paper City Skyline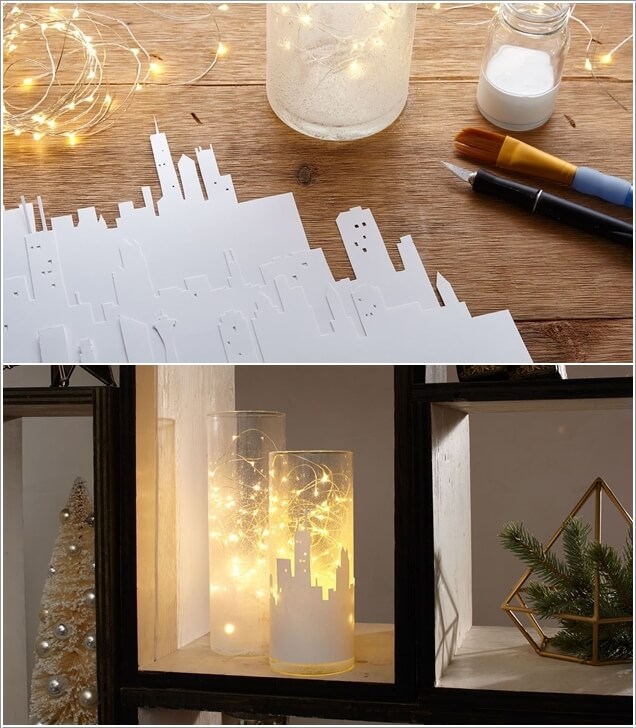 Image via: right at home
8. Craft a Night Light with a Canvas That Says 'Good Night'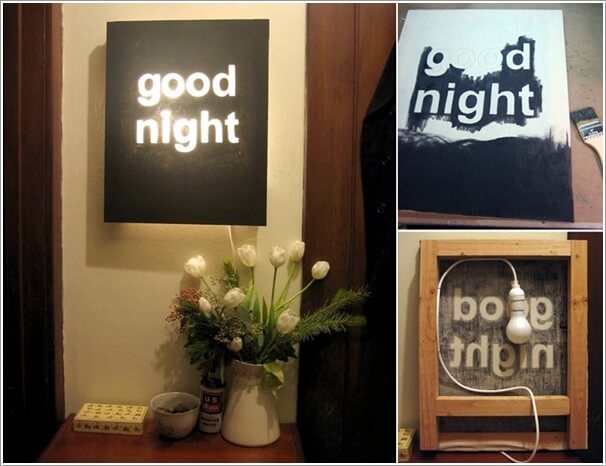 Image via: design sponge
9. Make a Constellation Jar Nightlight with a Foil Tray and a Battery LED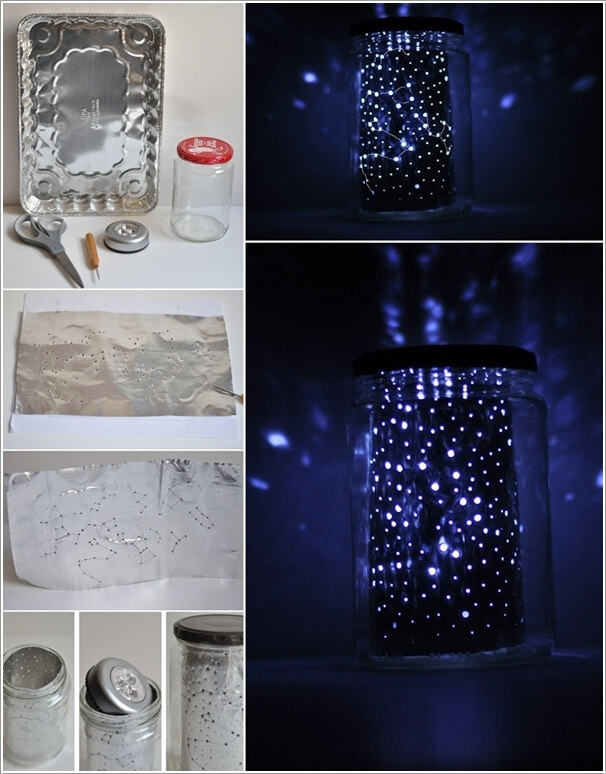 Image via: design mom
10. Put Branches with Faux Butterflies and Lights Inside a Glass Cloche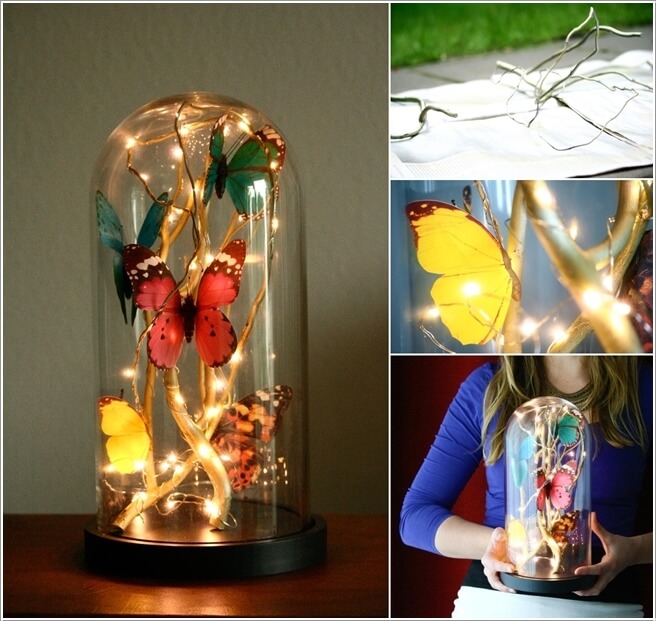 Image via: magical daydream
11. Create a Night Lamp with a Globe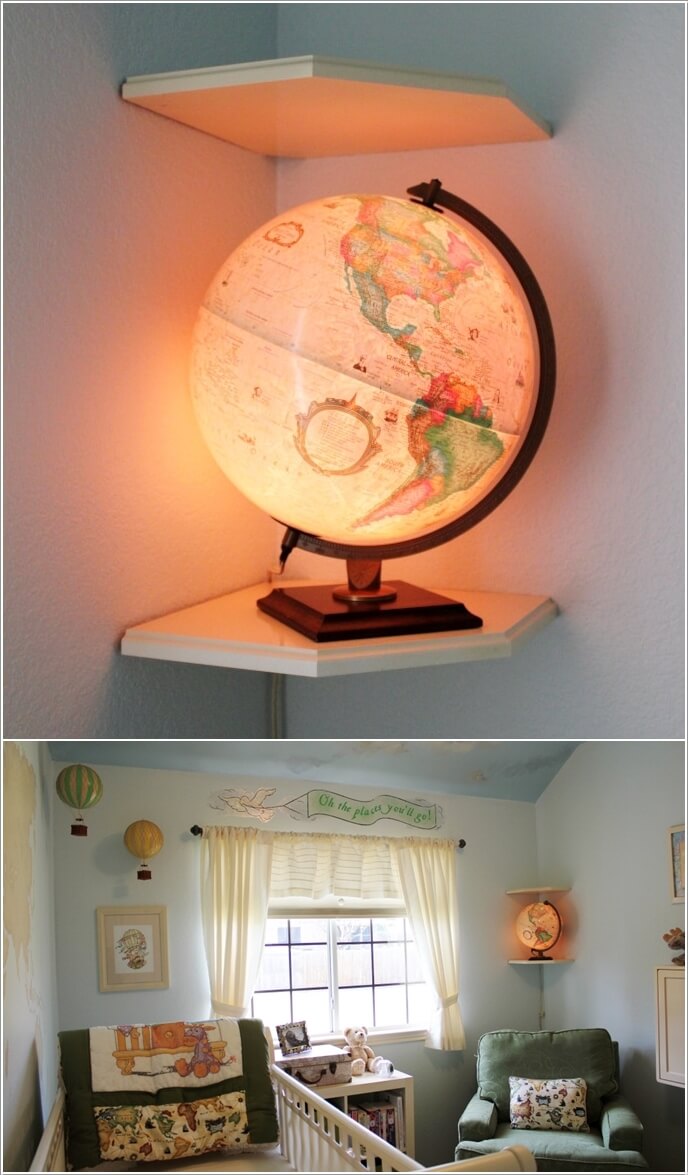 Image via: project nursery
12. Make Cones with Star Cutouts Using Air Dry Clay and Put Lights Inside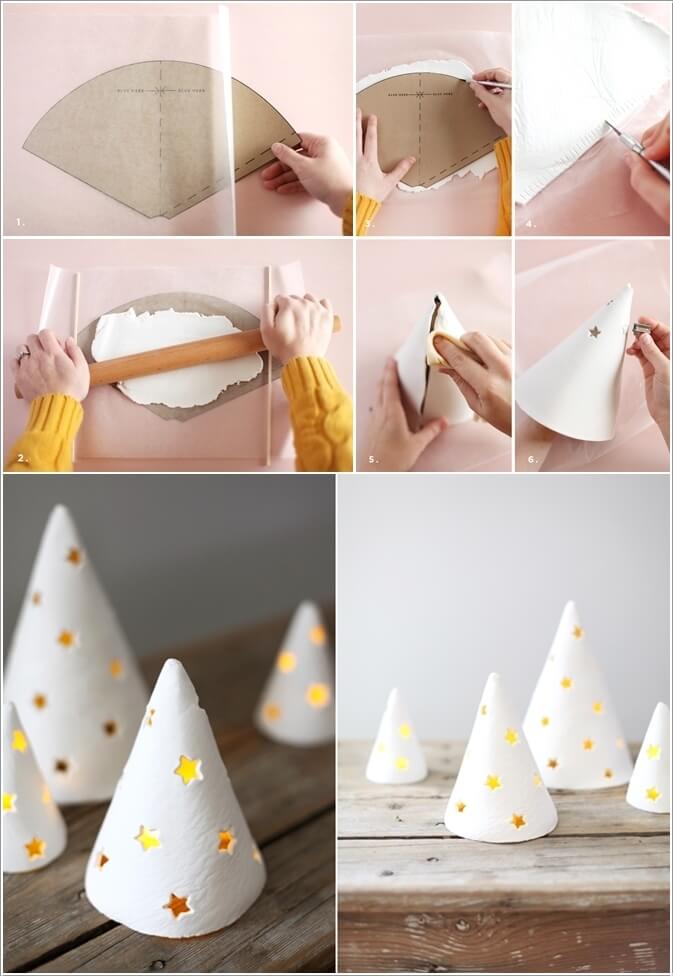 Image via: a beautiful mess
13. Put Some Lights Inside a Glass Terrarium and Voila!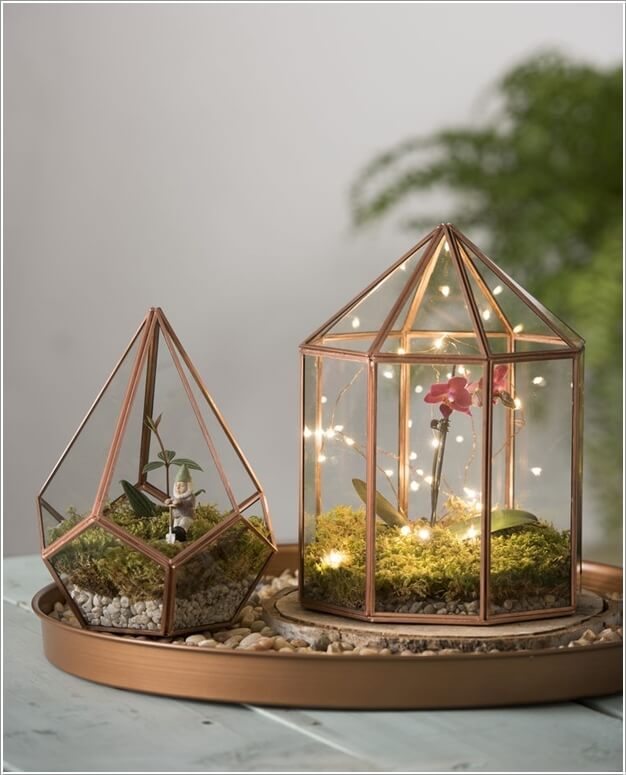 Image via: gardeners
14. Legos Can Form Really Cool Night Lights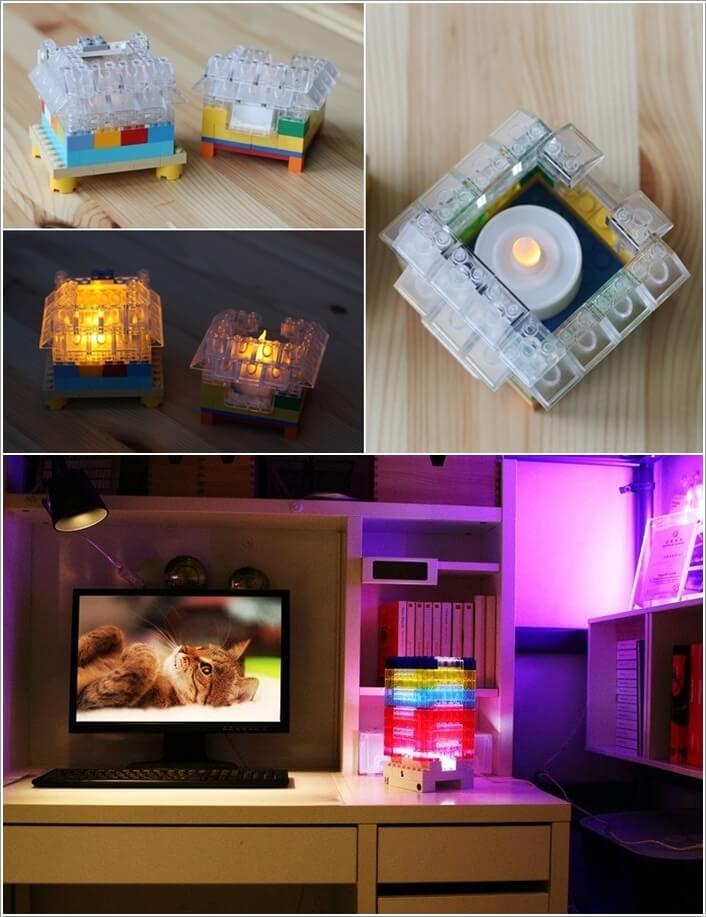 Image via: frugal fun 4 boys , infmetry
15. Give a Mister Moon Makeover to FADO Lamp by IKEA Using a Marker and Paint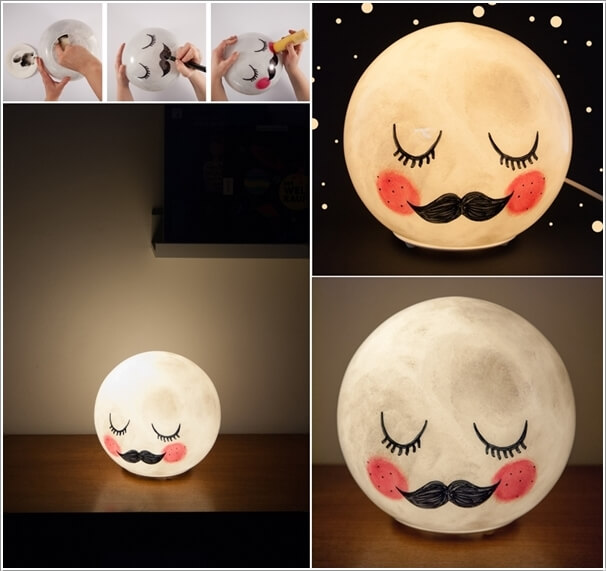 Image via: johannarundel