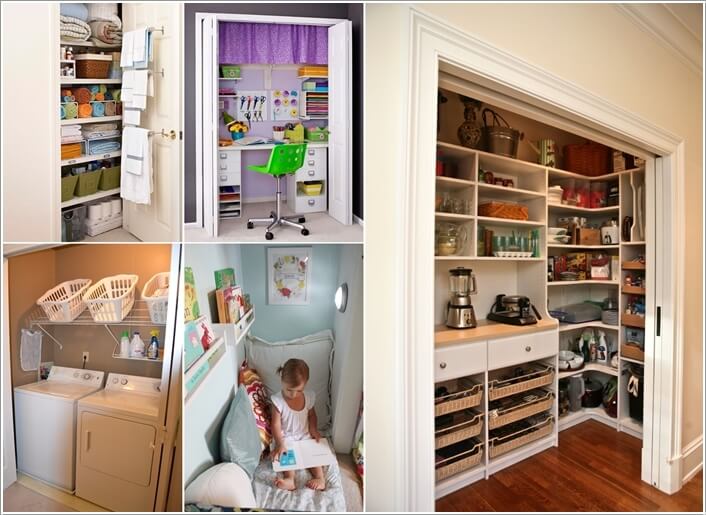 Either your home is tight on space or not, if you have an unused closet space then you are missing a great area. An underutilized closet can serve you in many ways. Thinking how? Well, take a look at the ideas we have collected for you:
1. Install Shelving and Set Up a Pantry of Your Dreams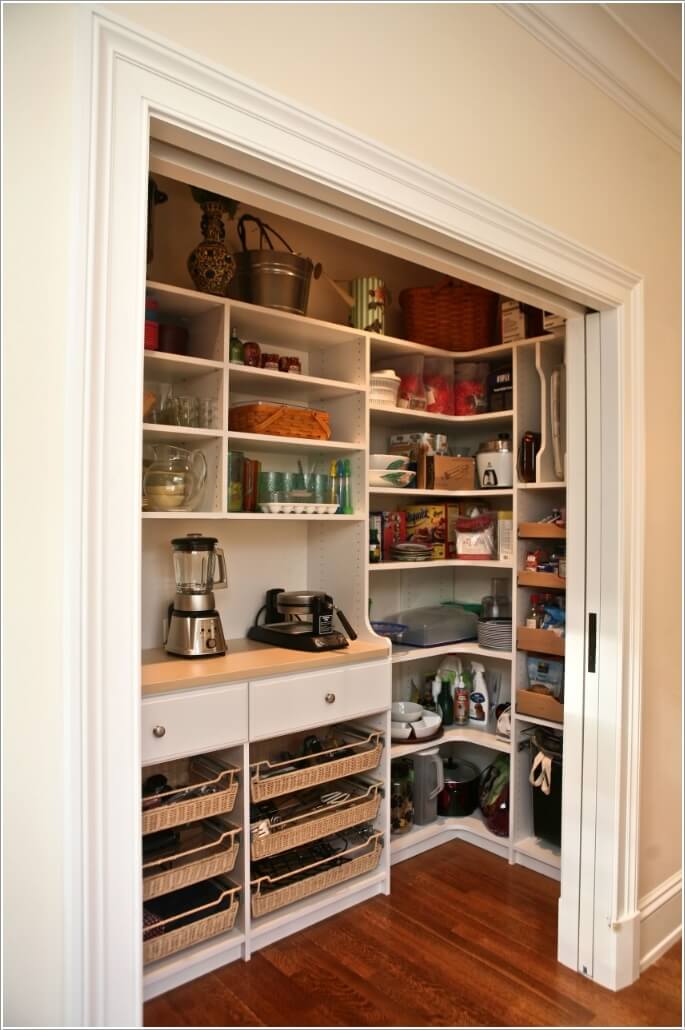 Image via: houzz
2. Turn It Into a Mud Room to Keep Your Home Dirt Free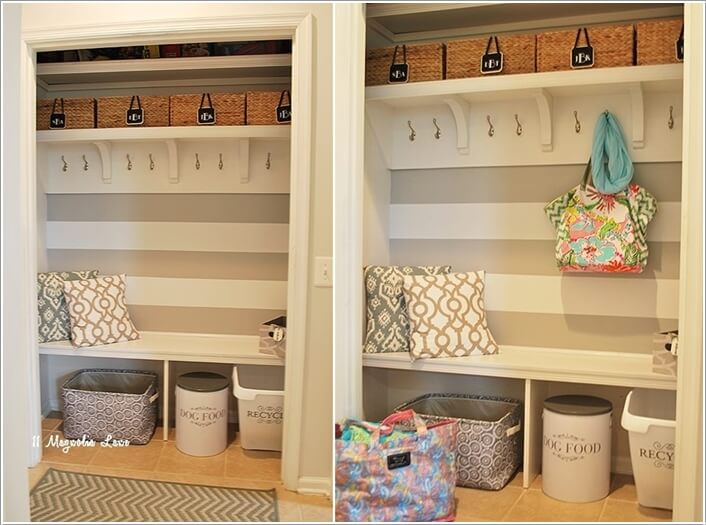 Image via: 11 magnolia lane
3. A Closet Space is Ideal for a Tiny Laundry Room; Simply Fit In The Washer and Dryer and Add Shelves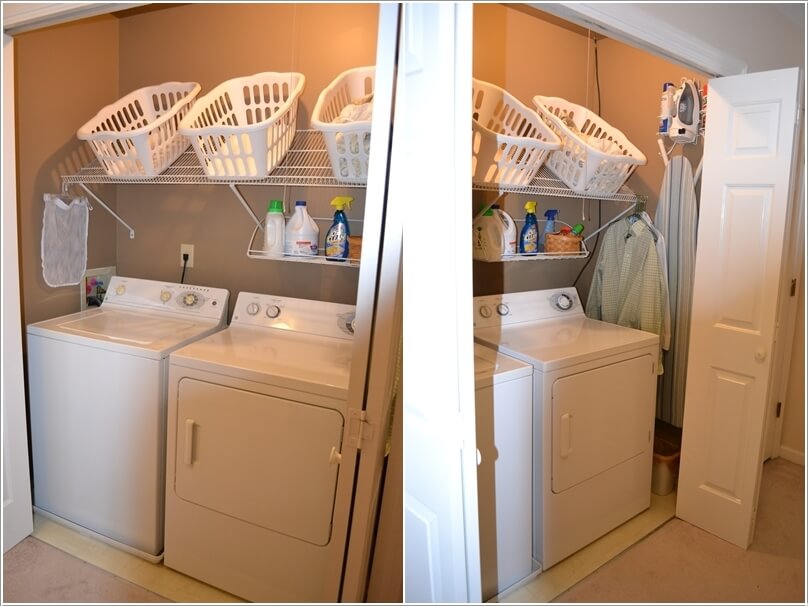 Image via: hold on to your hats blog
4. Can a Home Office be More Functional Than This?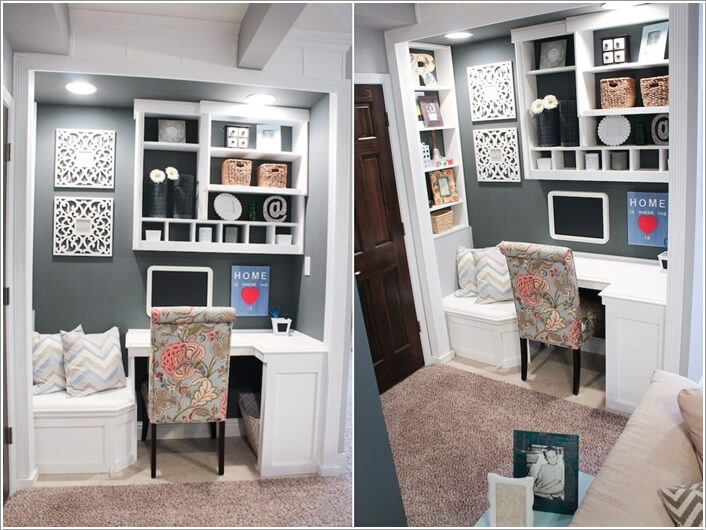 Image via: top dreamer , mrs happy homemaker
5. Squeeze a Home Bar Into The Unused Closet Space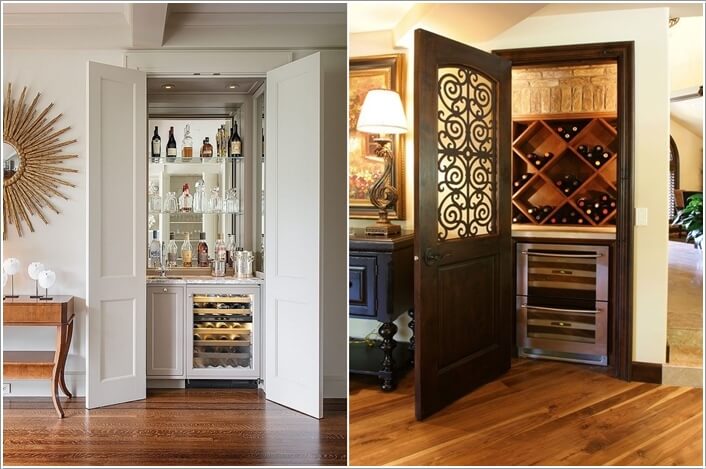 Image via: decoist , confessions from a georgia peach
6. Make It An Exclusive Space for Your Furry Friend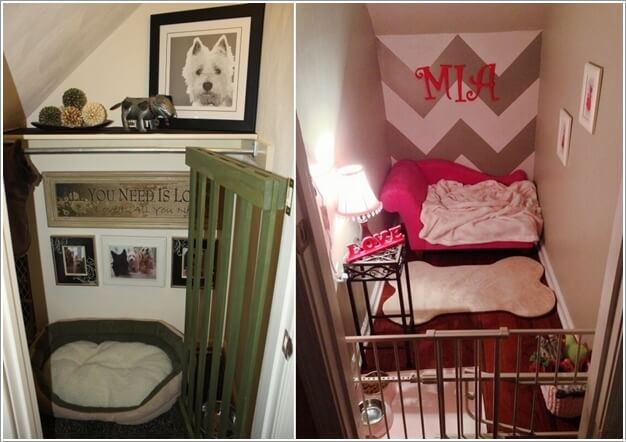 Image via: pinterest , musely
7. Transform it Into a Reading Nook for Little Readers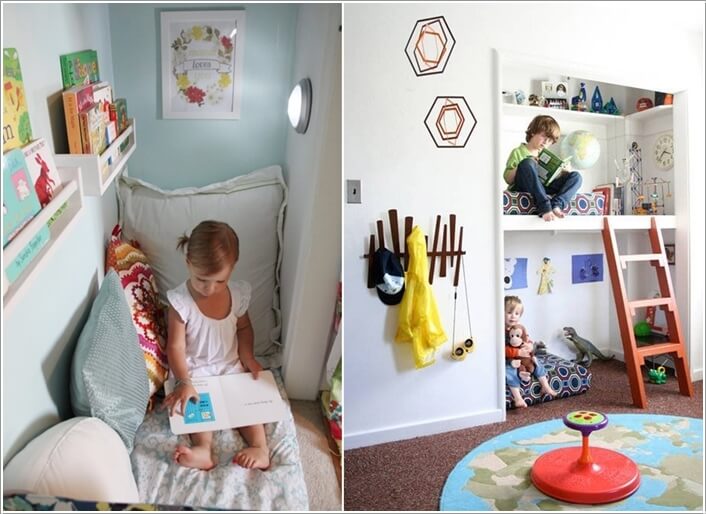 Image via: apartment therapy
8. How About Setting Up a Mini Home Library for Your Book Collection?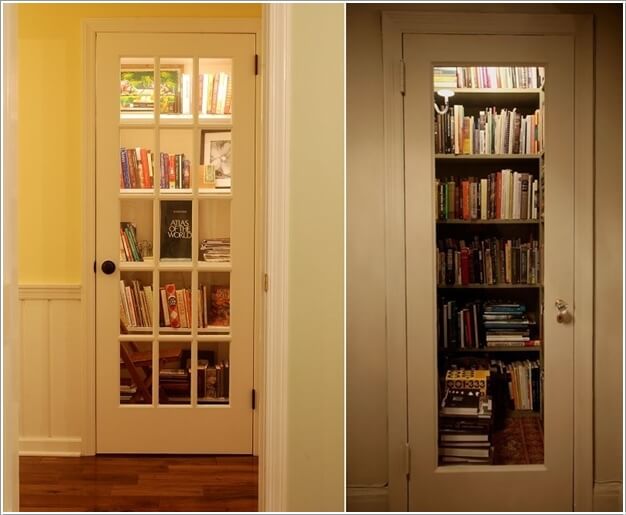 Image via: maui feng shui by kanoe , NY times
9. Use The Extra Space of an Unclaimed Closet for a Linen Closet if You Don't Have Any in Your Home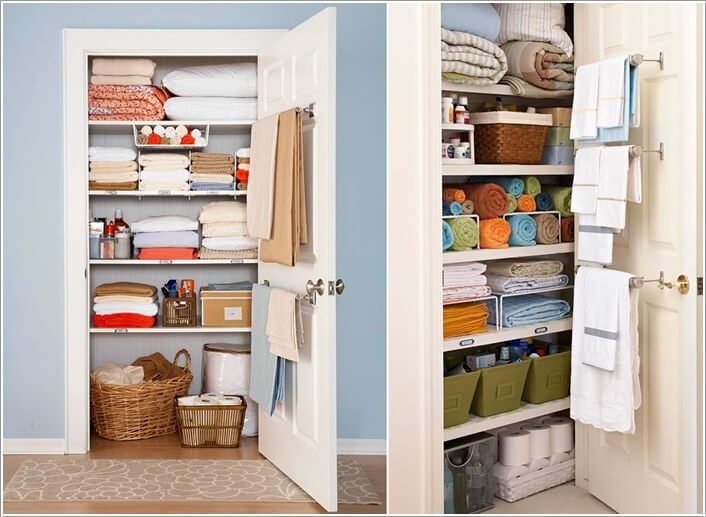 Image via: bhg
10. Hack The Space for a Mini Craft Studio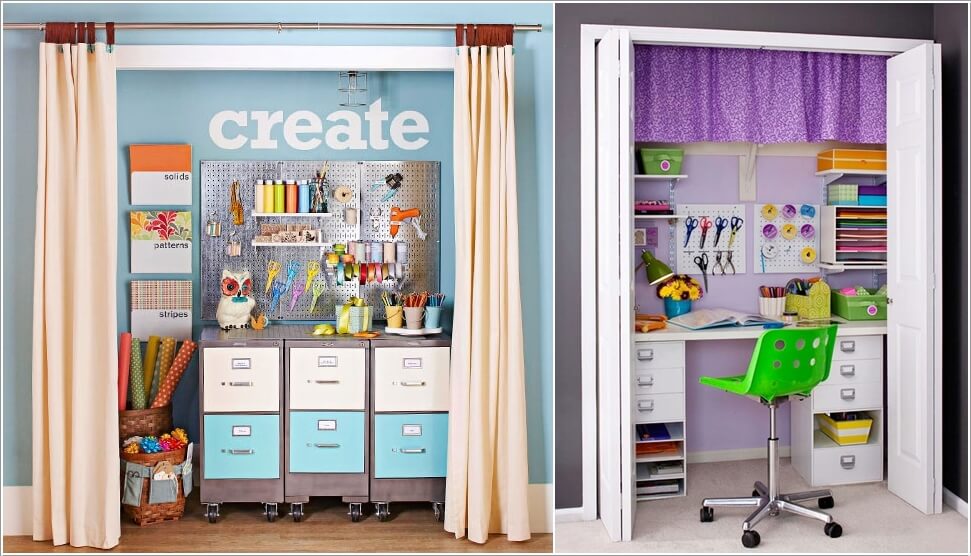 Image via: bhg
11. No Separate Room for Your Little One? How About Fitting in The Crib in a Closet Without Doors?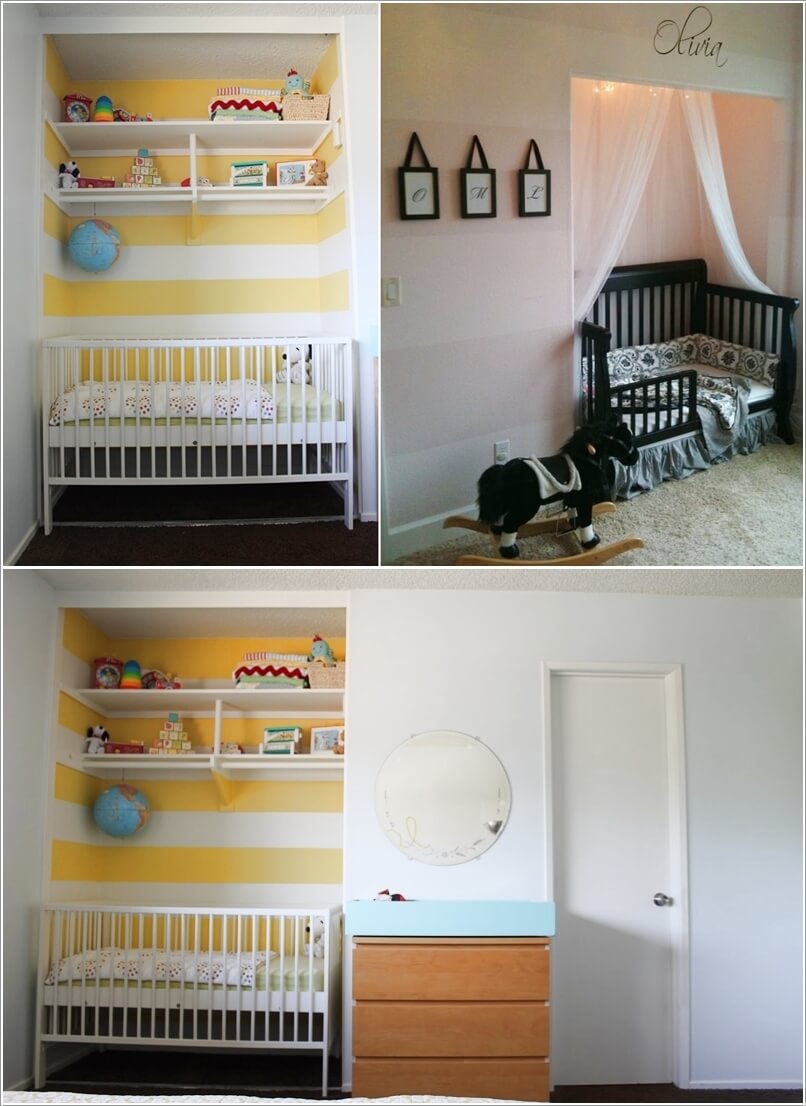 Image via: yello whistle , glitter clouds
12. How About a Makeup Vanity Space? Interesting Right?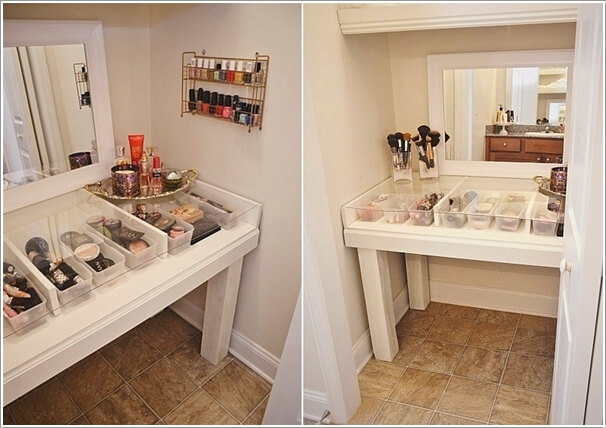 Image via: liz marie blog
13. Turn It Into a Baby Changing Station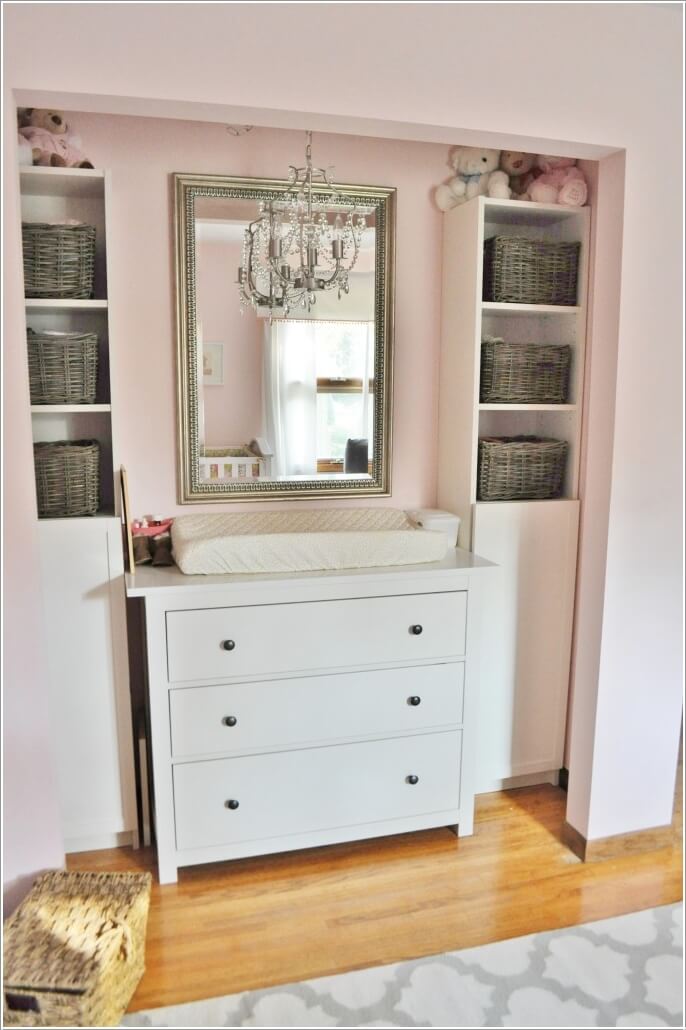 Image via: project nursery
14. Convert The Closet Into a Mini Playroom for Kiddos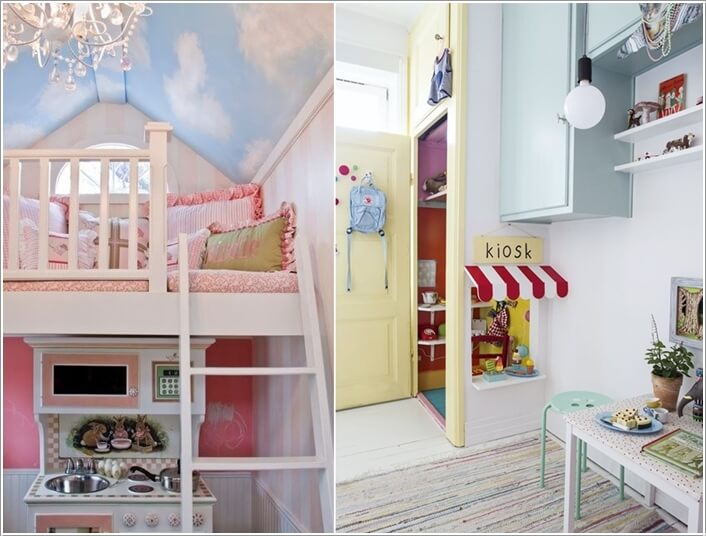 Image via: baby center , boligmagasinet
15. Install Bunk Beds for Toddlers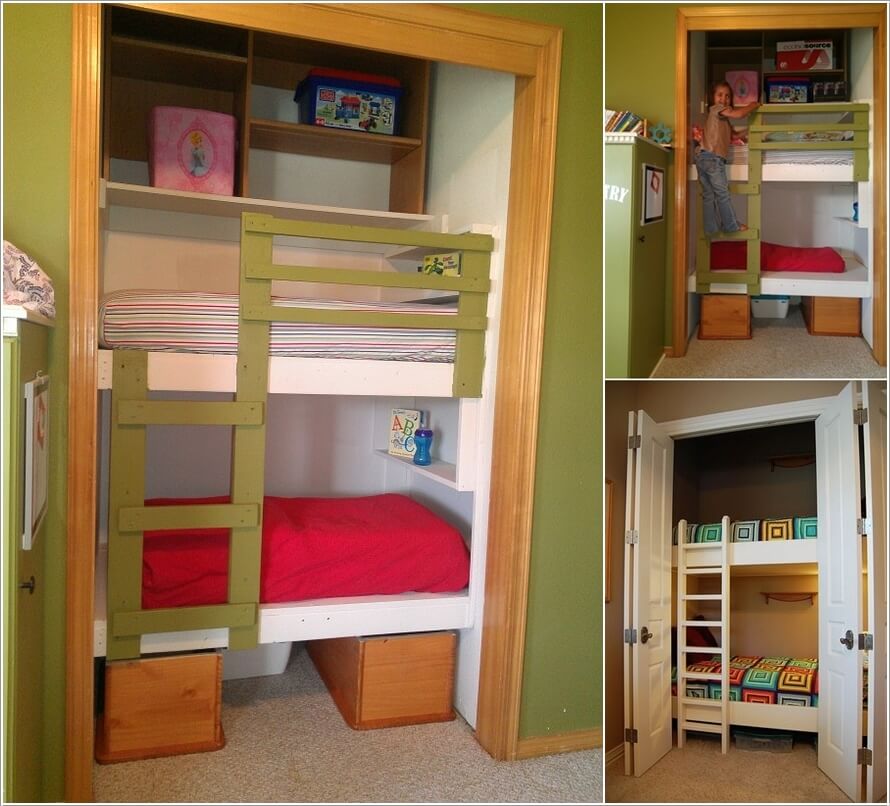 Image via: they call me granola