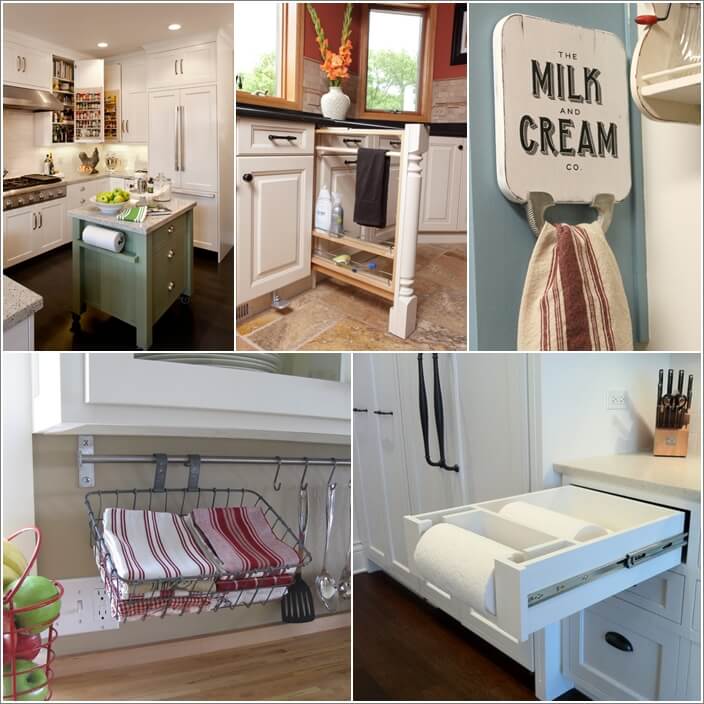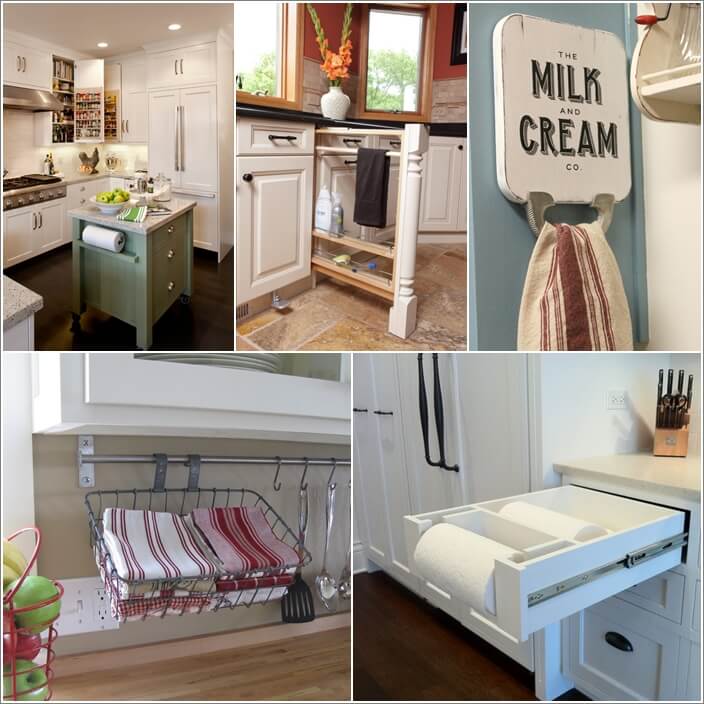 The ultimate goal of a homeowner is to have everything in order, including towels. To achieve this, you'll need a storage method that is both organized and safe. Luckily, there are a number of tips on storing kitchen towels at home.
If your dish or paper towel hasn't got any proper place to be kept then you must know how annoying it would be to find it every time you need it. For that you can go for creating a storage solution, as small changes like this add up and make your kitchen tidy and free of clutter.
These ideas below can also come in handy alongside other kitchen renovation ideas you may have, so you're sure to create a kitchen that's not just aesthetically pleasing, but also effective in terms of function and storage solutions.
Try Kitchen Tiles by TilesPorcelain.
So, take a look at these kitchen towel storage ideas:
1. Add a Paper Towel Holder to Your Kitchen Island and Keep It in Easy Access While Preparing Food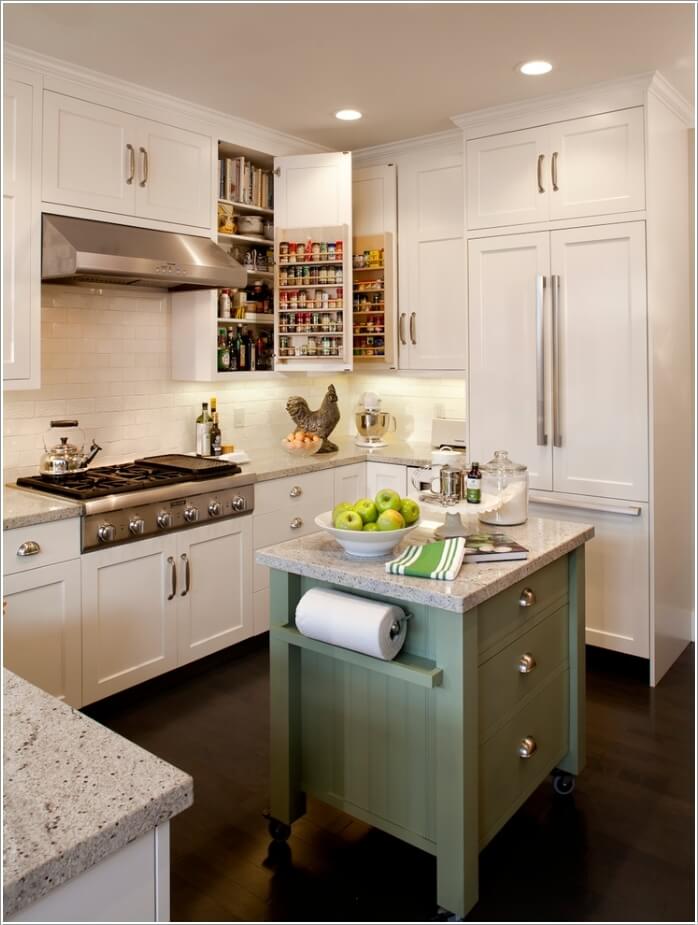 Image via: houzz
2. Install a Narrow Pull Out Rack That Has a Towel Bar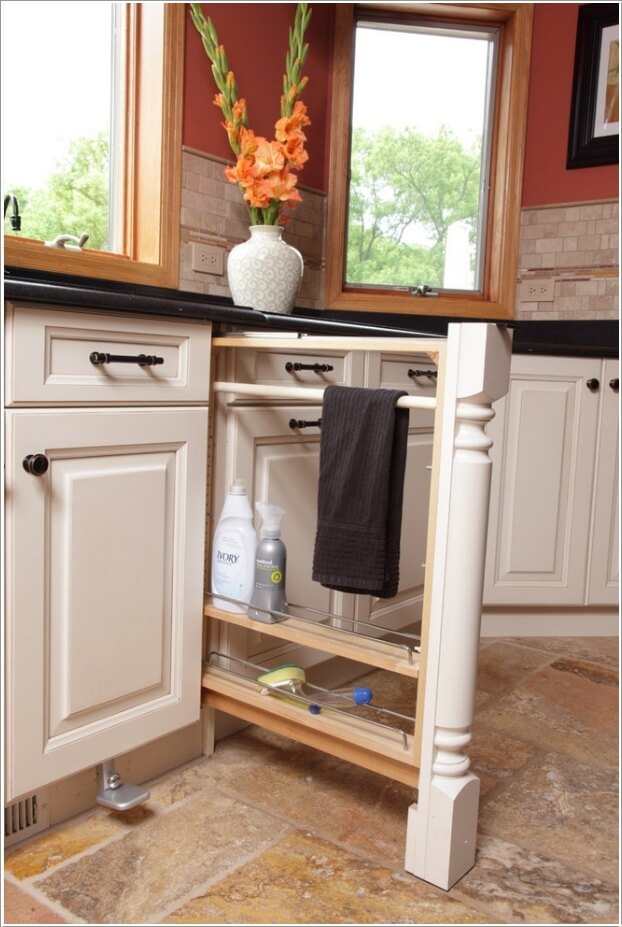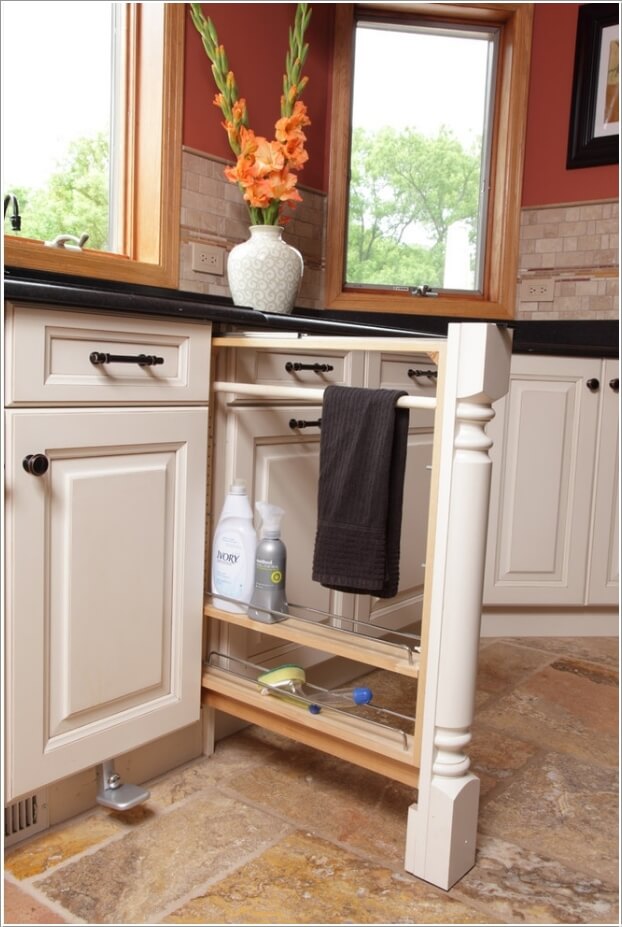 Image via: houzz
3. Fix a Towel Storage Rail Inside Any Narrow Space Available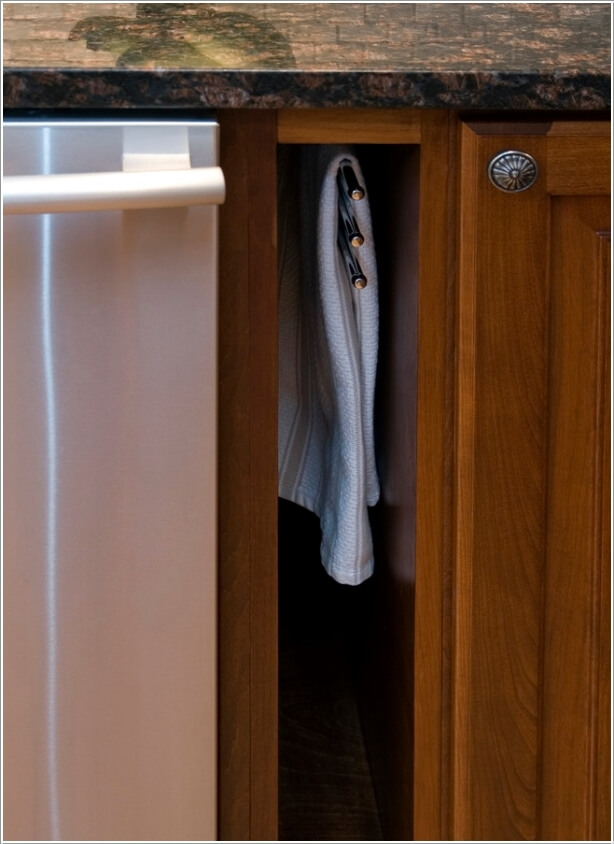 Image via: p decor
4. Claim One Drawer for the Purpose of Kitchen Towel Storage

One of the most important factors to consider in storing your kitchen towels is organization. It's best to separate various types of kitchen towels by type. You may have a white bowl for regular kitchen towels, a black bowl for hand towels and another separate space for your fancier kitchen towels, for instance. Separating your towels by type makes it easier to locate them when you need them.
Organizing all these in one drawer, makes for easy access whenever you need it. You won't have to open multiple drawers whenever you need to pull out any kitchen towel.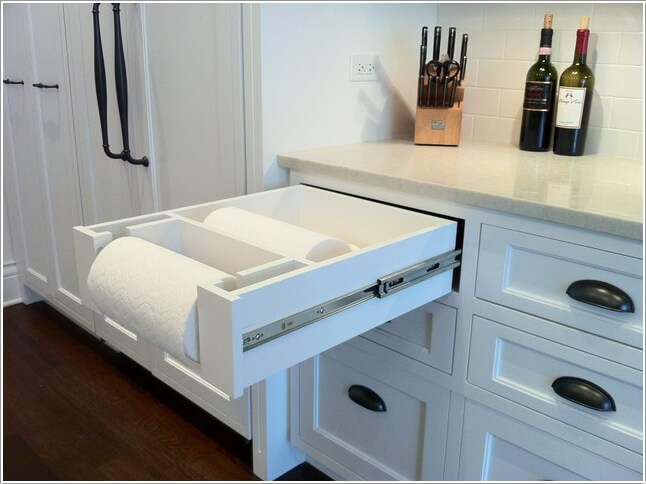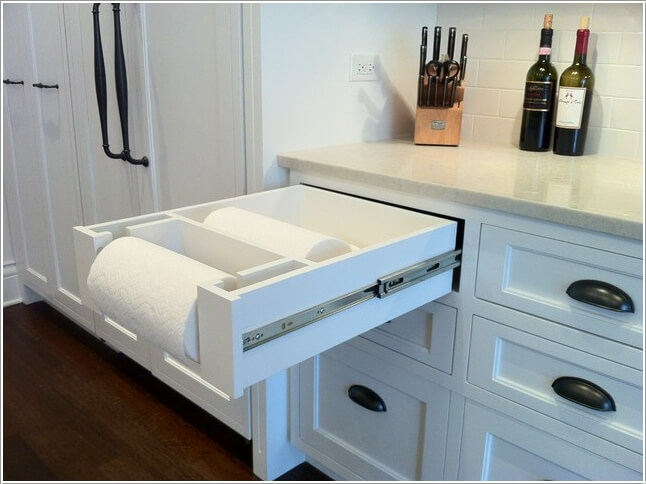 Image via: hgtv
5. Add a Towel Ring To Your Island for Your Dish Towels

Hanging towel racks from a wall is another option for storing your kitchen towels. While this is usually the preferred method, you should consider a few things before choosing this method. First of all, these towels should be hung at a height that allows you to easily clean underneath them. The rack itself should also be out of the way so that you don't mar the appearance of the countertop.
For an elegant look, you can install a rack that sits on the kitchen counter. This is the best choice if you already have a towel bar installed in the kitchen. The towel bar will be completely hidden under the rack, and you can still keep a clean towel handy. This is also a great option for small kitchens where there isn't enough room to install a full table top rack.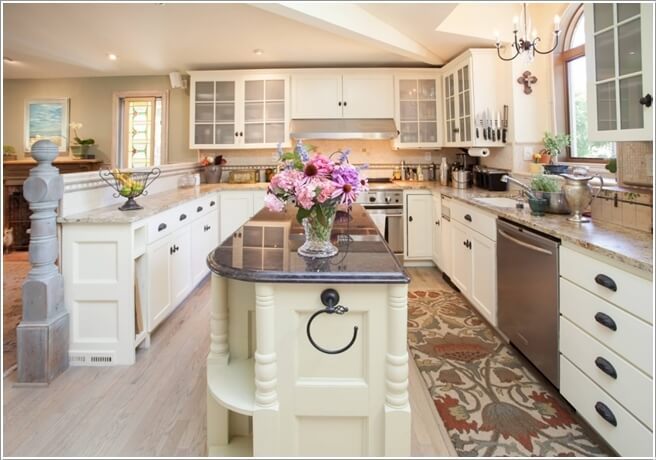 Image via: houzz
6. Create a Towel Organizer from Old Mugs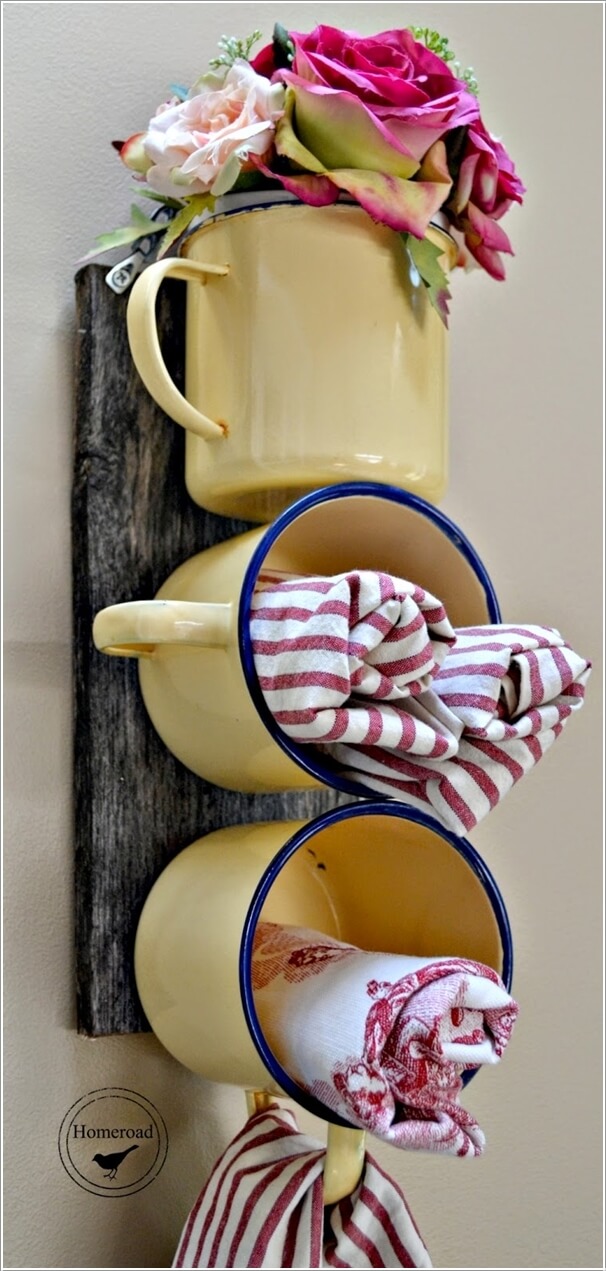 Image via: tu organizas
7. Make a Hidden Paper Towel Storage Inside Your Cabinet and Provide a Slot Under The Cabinet for Pulling The Paper Towel Out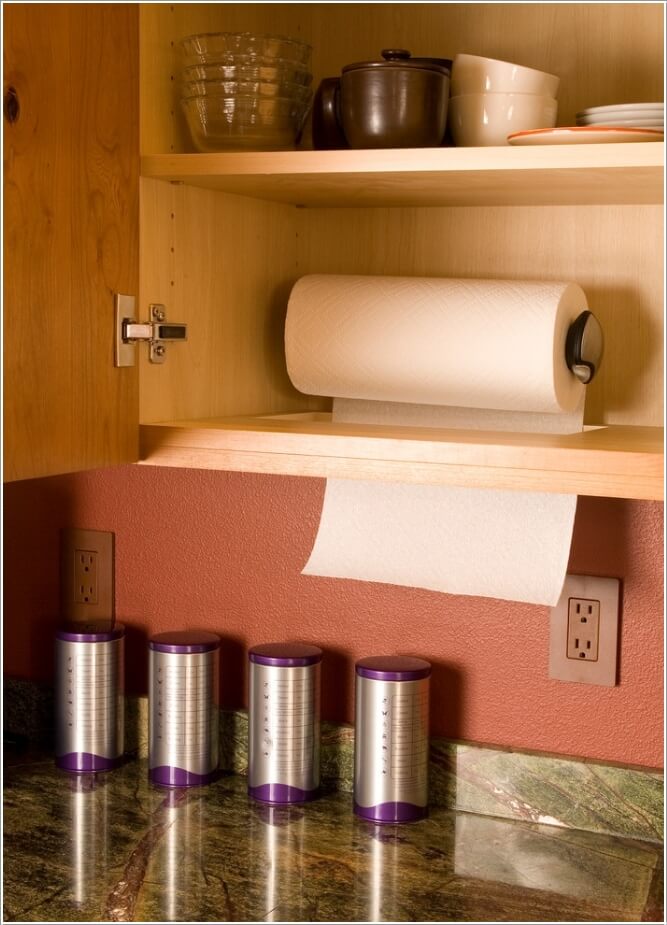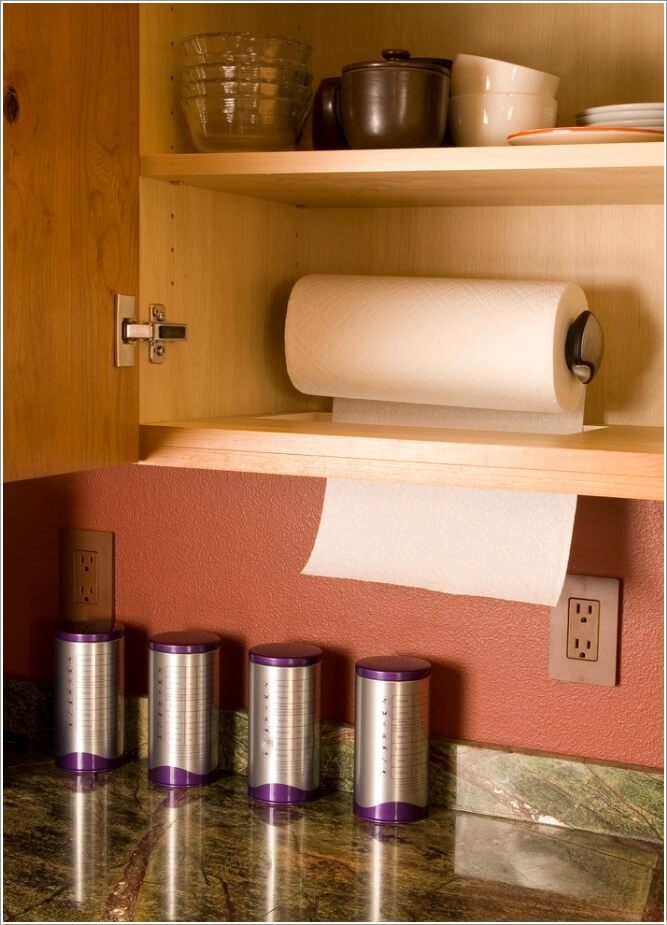 Image via: houzz
8. Rethink a Rolling Pin and Install It On Your Island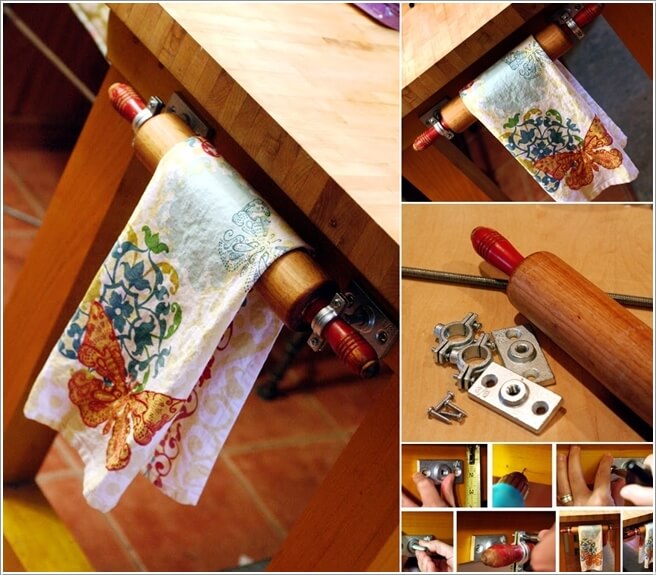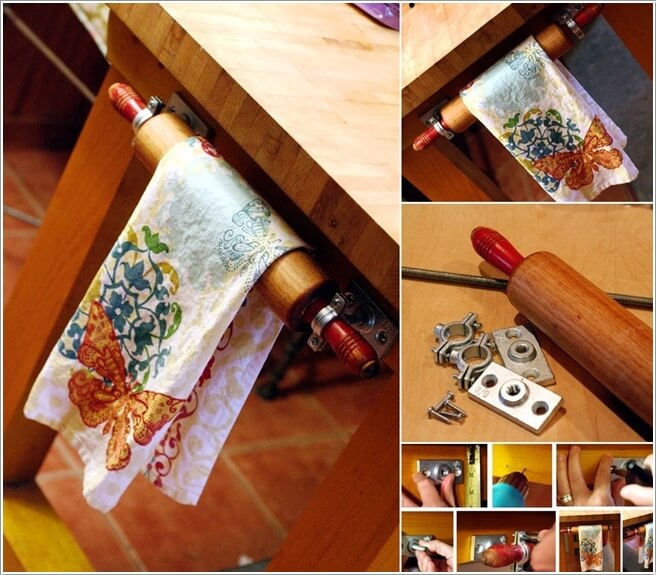 Image via: olive bites
9. Install a Metal Pipe Towel Holder at The Side of Your Cabinet Above The Sink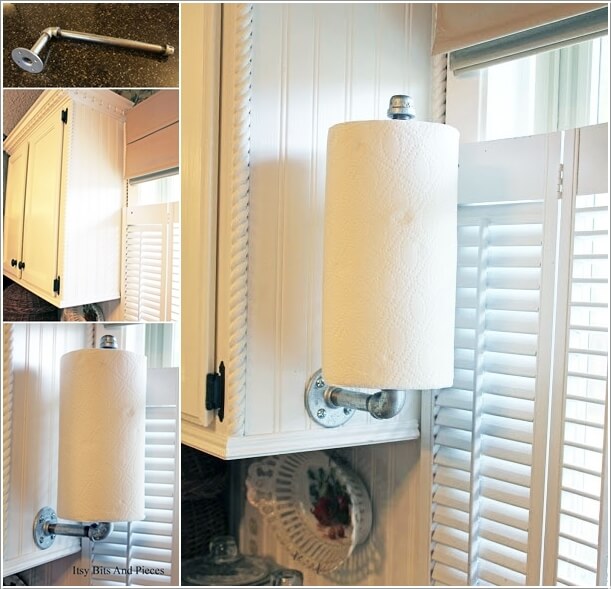 Image via: itsy bits and pieces
10. Make a Towel Rack with Wood Rings Like This One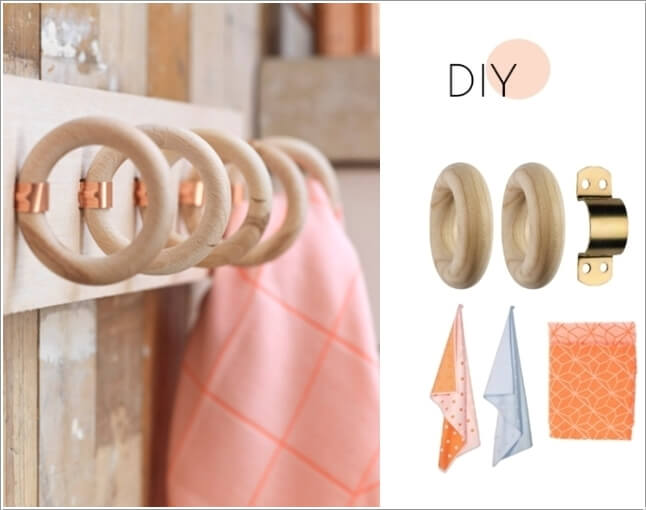 Image via: moss room
11. Fix an Old Bike Basket on a Rod Over Your Backsplash

If you have a larger kitchen, then it's recommended that you purchase several baskets that you can place on your counter. If you don't have enough space on your counter, you can utilize any vertical space you have to hang these baskets, such as your backsplash. These baskets can house hand towels, dish towels, and kitchen towels. Be sure to choose baskets that are durable and easy to clean, like these below.
Here, you can decorate and secure your towel rack with decorative hooks. You can choose an existing hook from your kitchen or buy a new hook that goes with your decor. Adding hooks to your towel rack also adds convenience as you can simply grab the towel straight from the basket where it's placed.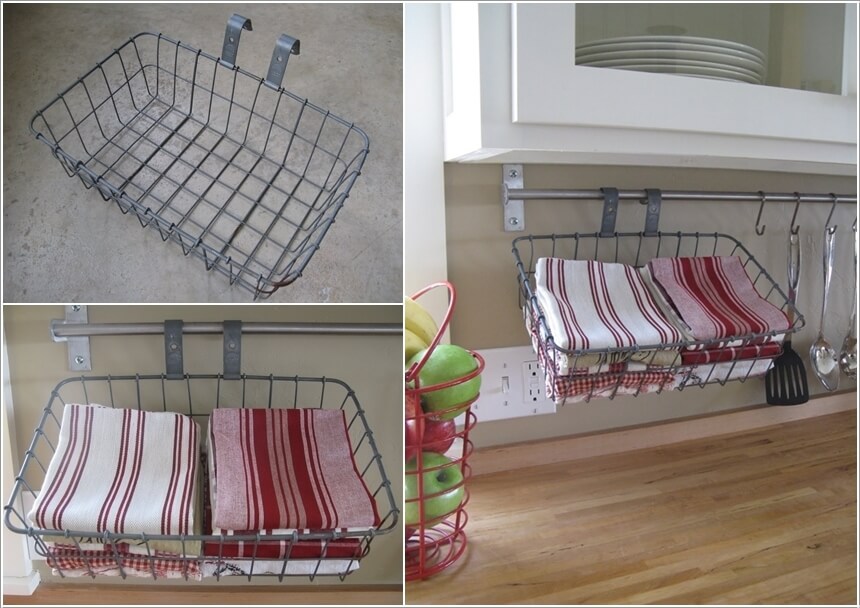 Image via: red farmhouse
12. Install a Rod with Hooks on The Island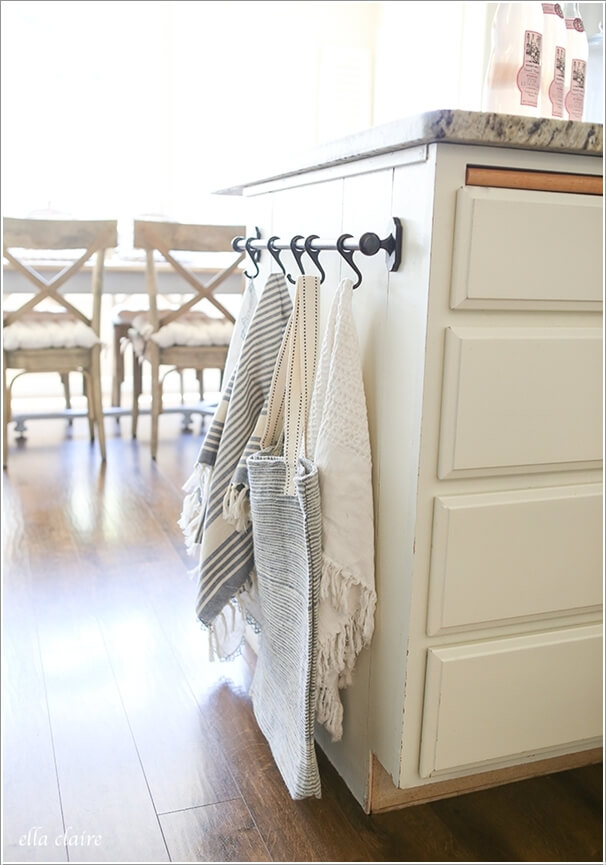 Image via: ella claire inspired
13. Repurpose an Old Chopping Board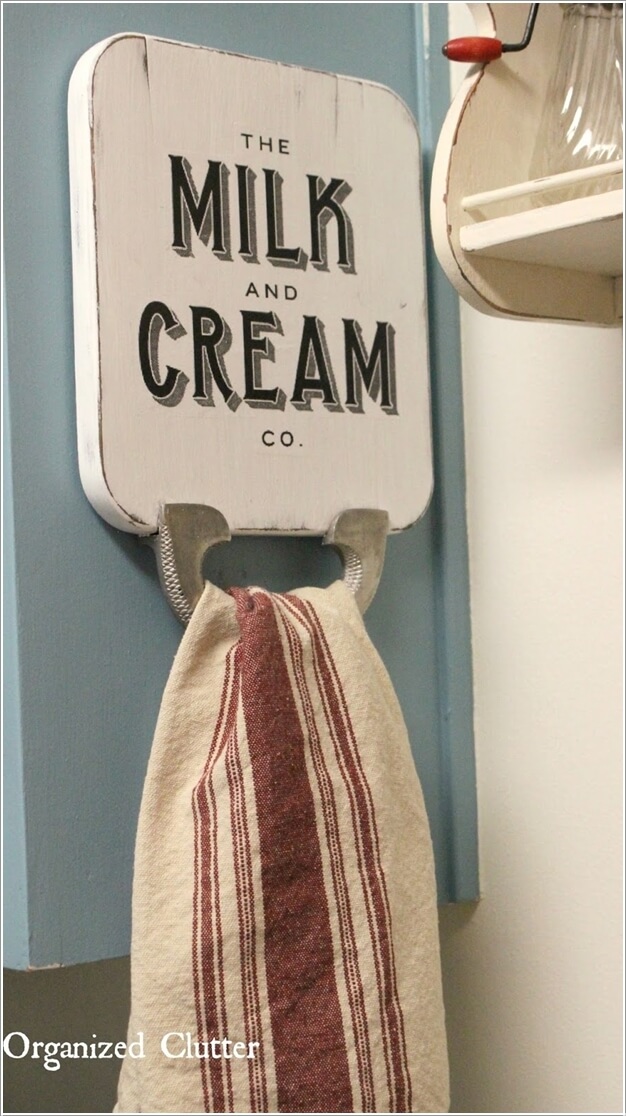 Image via: organized clutter
14. Make a Towel Rack with Repurposed Flatware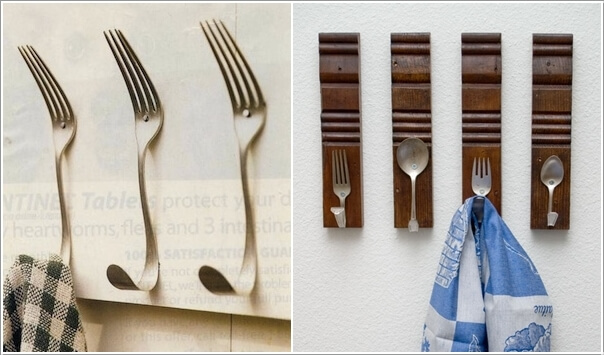 Image via: scrap hacker , pinterest
15. Divide a Drawer with a Drawer Divider and Store Dish Towels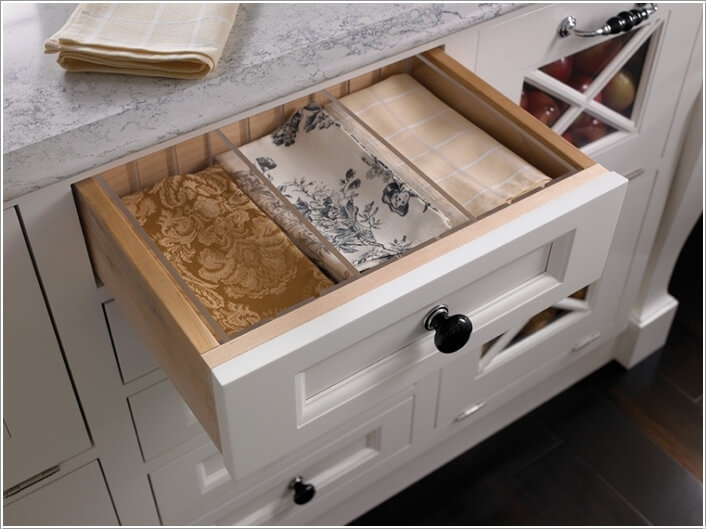 Image via: wood mode