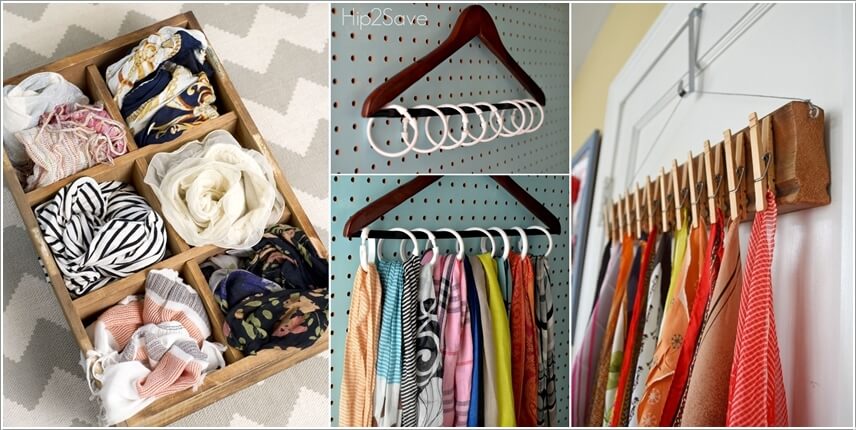 The struggle is real while finding the right scarf from the haphazard pile or stash in your closet or drawer just when you are about to head out. If you are the proud owner of an ever increasing collection of scarves and they are screaming for an organization solution then you are not alone in this. Many of us do this but today we are going to show you different ways to end the chaos and organize your scarves in a way that your life will be much more easier. Here are the hacks/ideas:
1. Grab a Few Clothespins and Glue Them to a Piece of Wood That You Can Further Attach to a Door or a Wall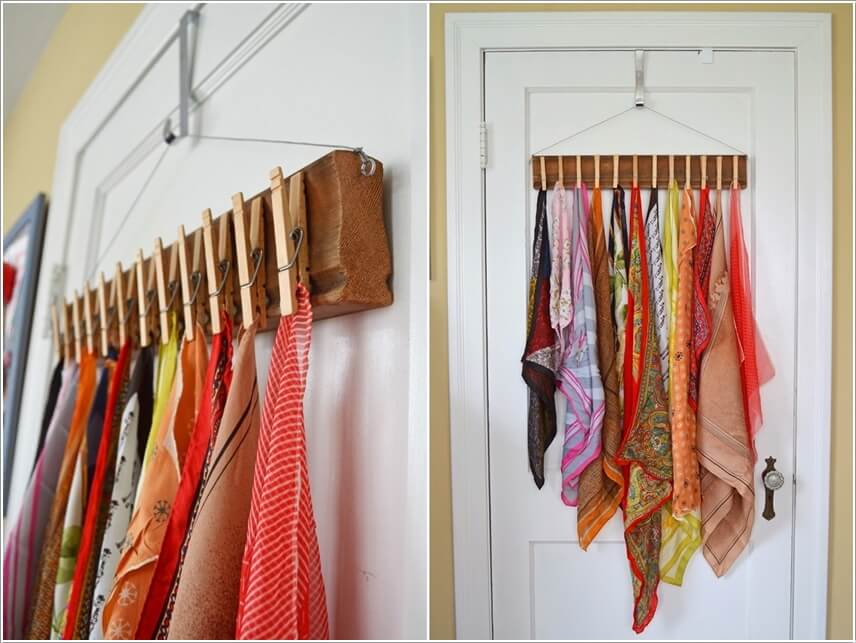 Image via: homesnine
2. Slide a Few Shower Rings On a Clothes Hanger and Voila!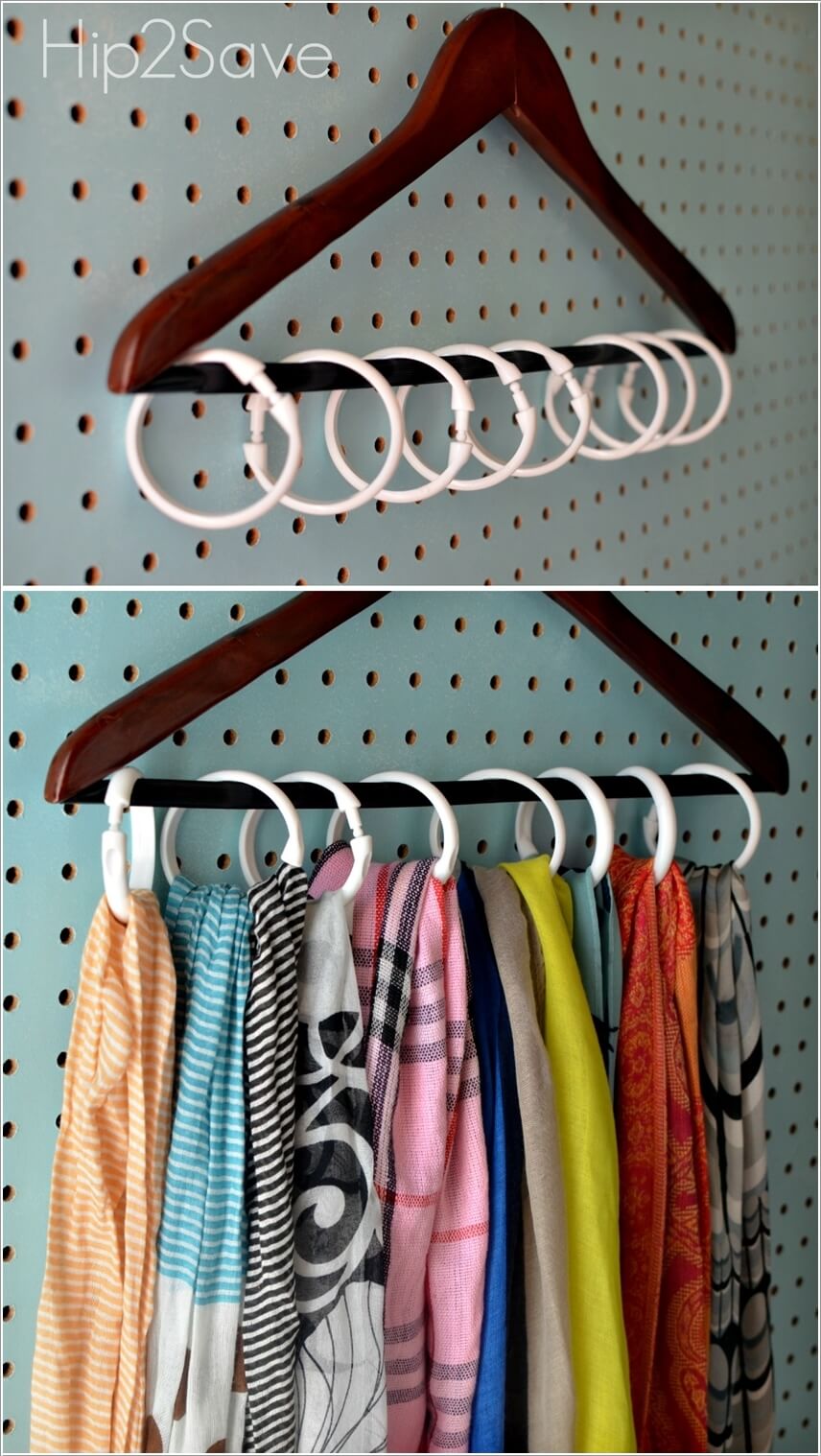 Image via: hip2save
3. Install Towel Rods Behind The Closet Door and Knot Your Scarves Over Them
4. Chop Up a PVC Pipe to Make Individual Scarf Organizers Either on the Wall or Inside a Drawer
5. An Over The Door Clear Plastic Shoe Organizer is Great to Store and Sort All The Scarves at One Place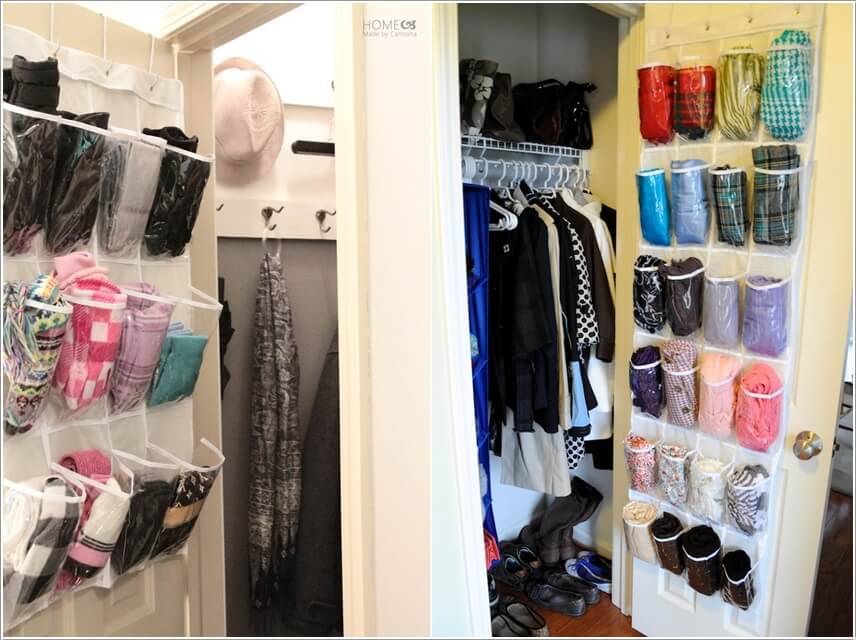 Image via: homemadebycarmona , danimiller
6. Upcycle a Ladder for Scarf Storage Purpose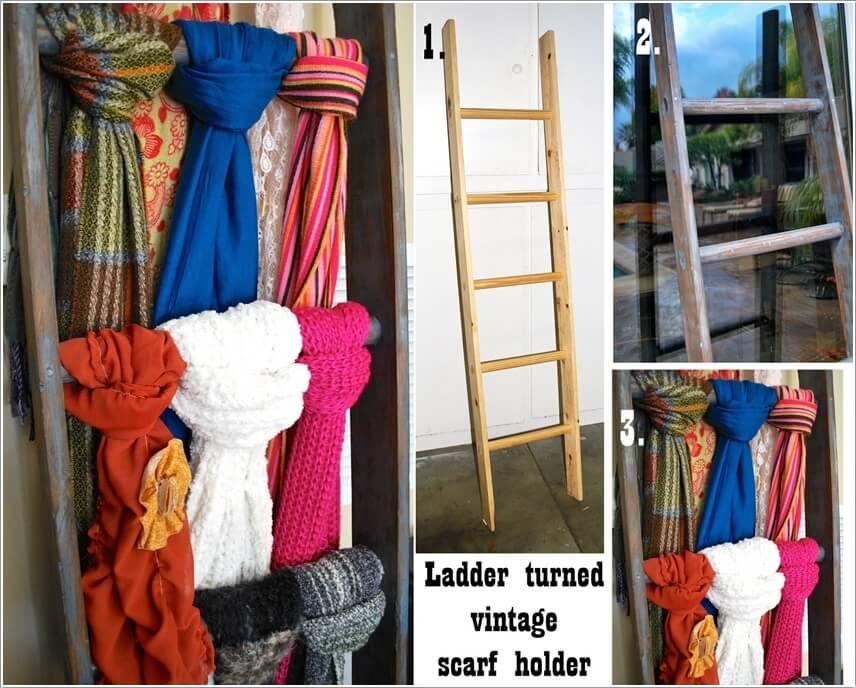 Image via: saleenamarie
7. Put Your Scarves in a Wire Basket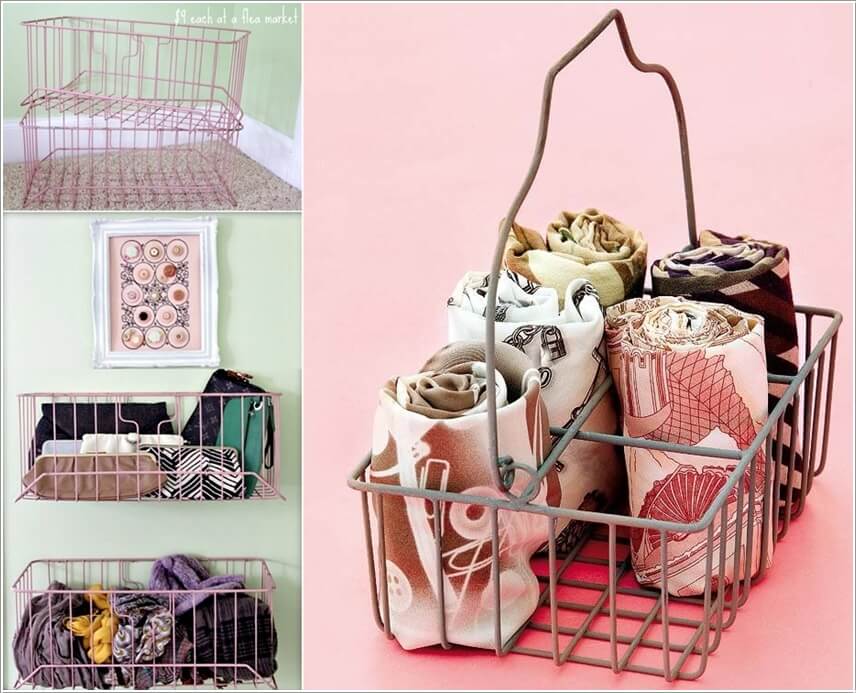 Image via: thedecorfix , pinterest
8. Store Your Scarves in a Wine Bottle Rack After Rolling Them Up Neatly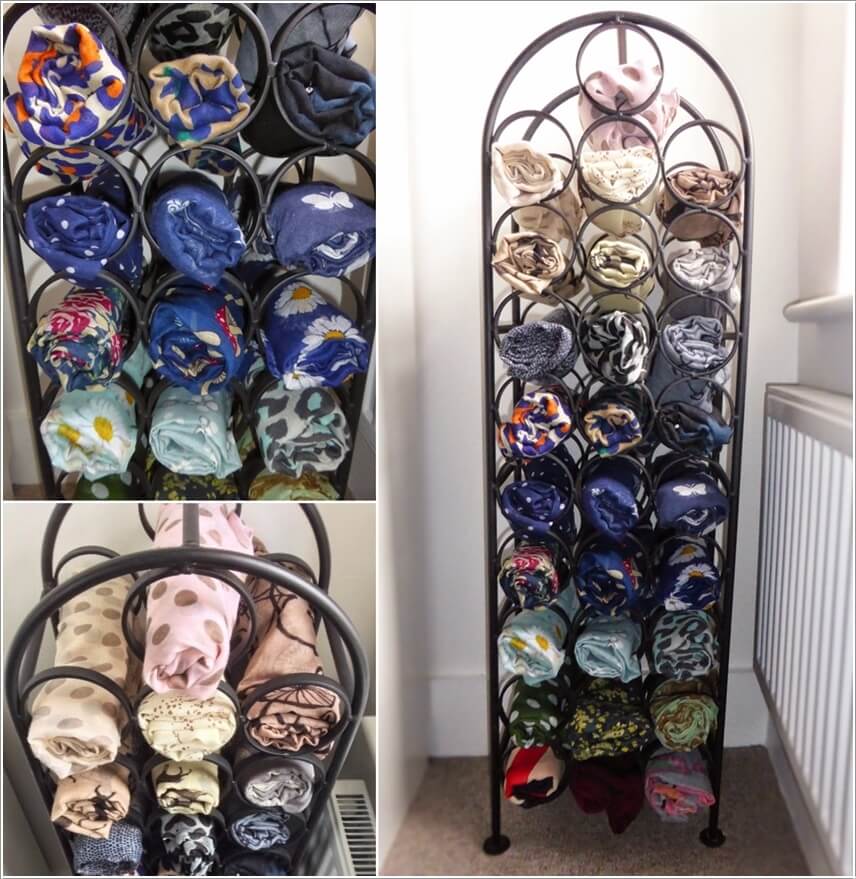 Image via: whatlizzyloves
9. A Vintage Wood Crate with Cubbies Also Works Great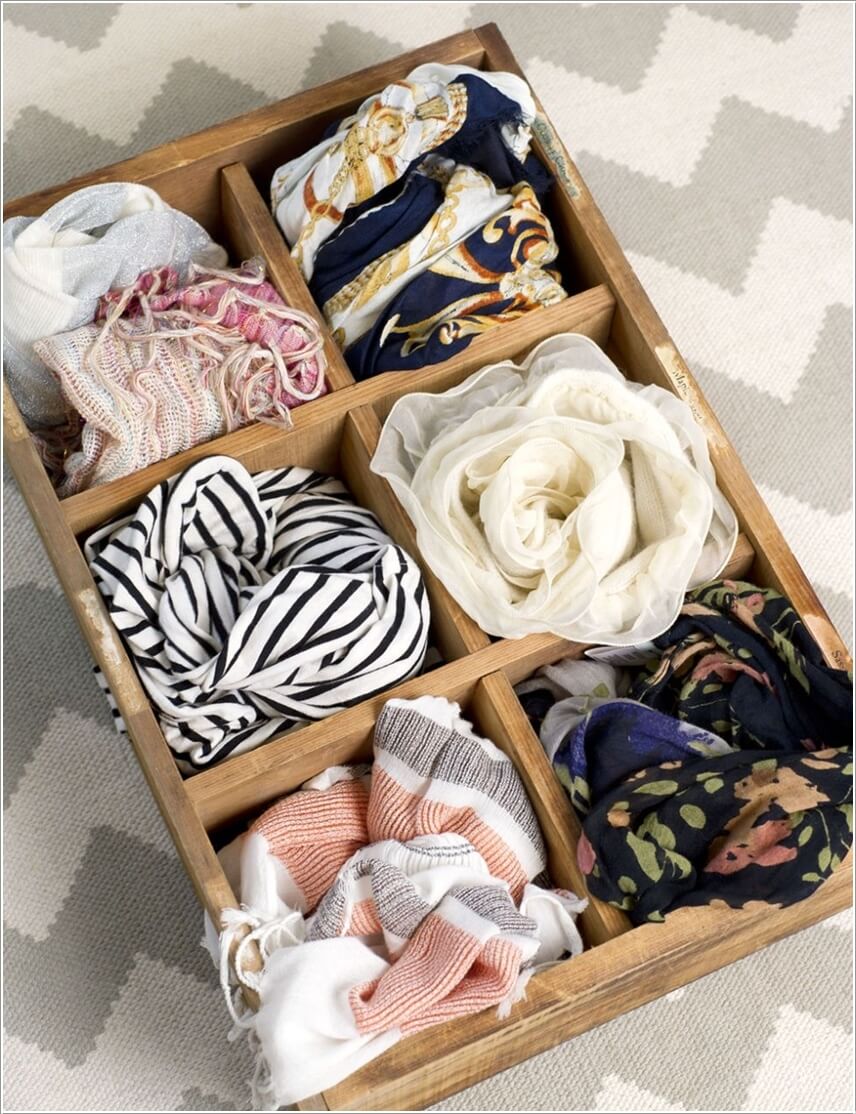 Image via: housebeautiful
10. Organize Your Scarves with Trousers Hangers

Image via: andresrojano , pinterest
11. Make an Organizer with Plastic Cups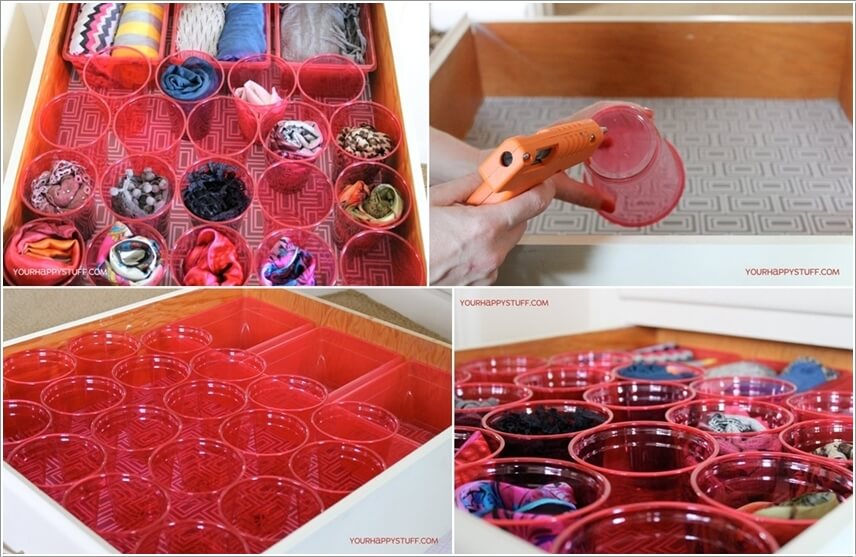 Image via: orgjunkie
12. Repurpose an Old Crib Rail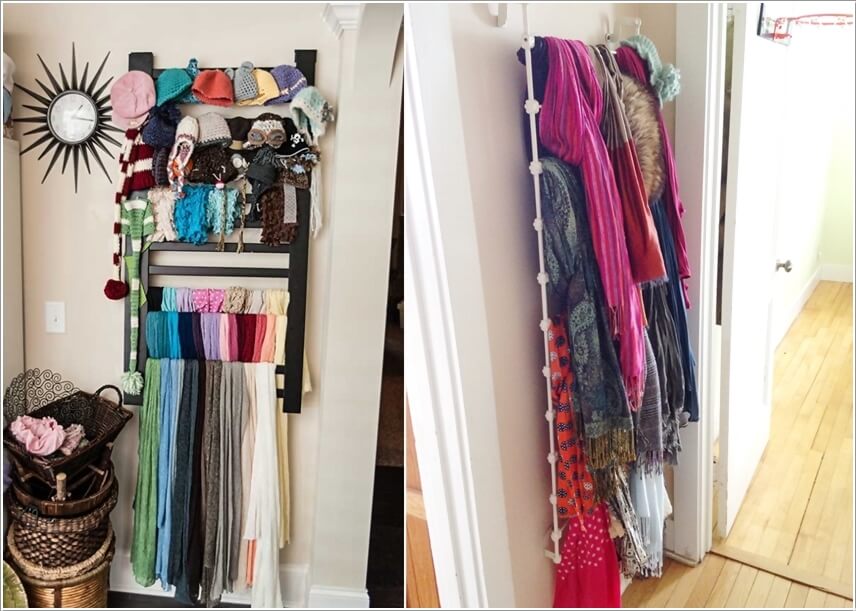 Image via: everydaycreative , stasiasavasuk
13. Recycle a Suspended Planter Frame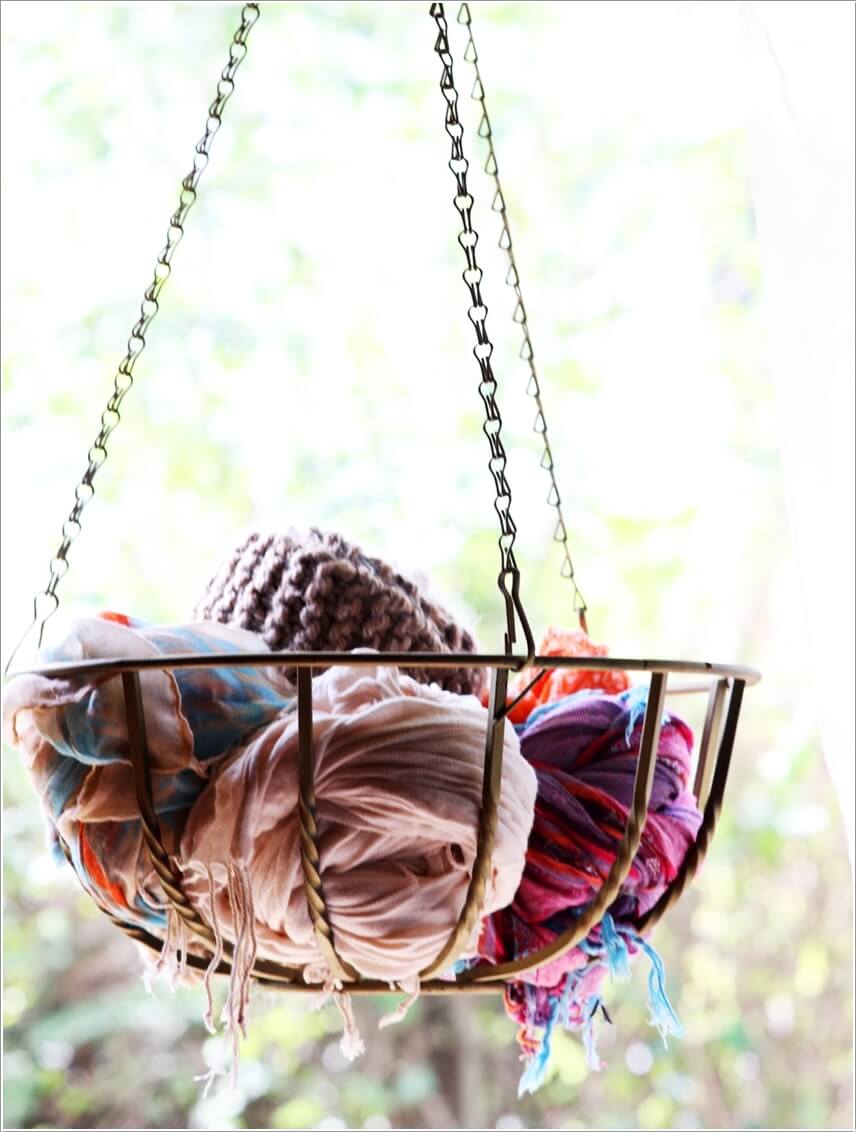 Image via: totallygreencrafts
14. Roll Up the Scarves and Organize inside a Fabric Bin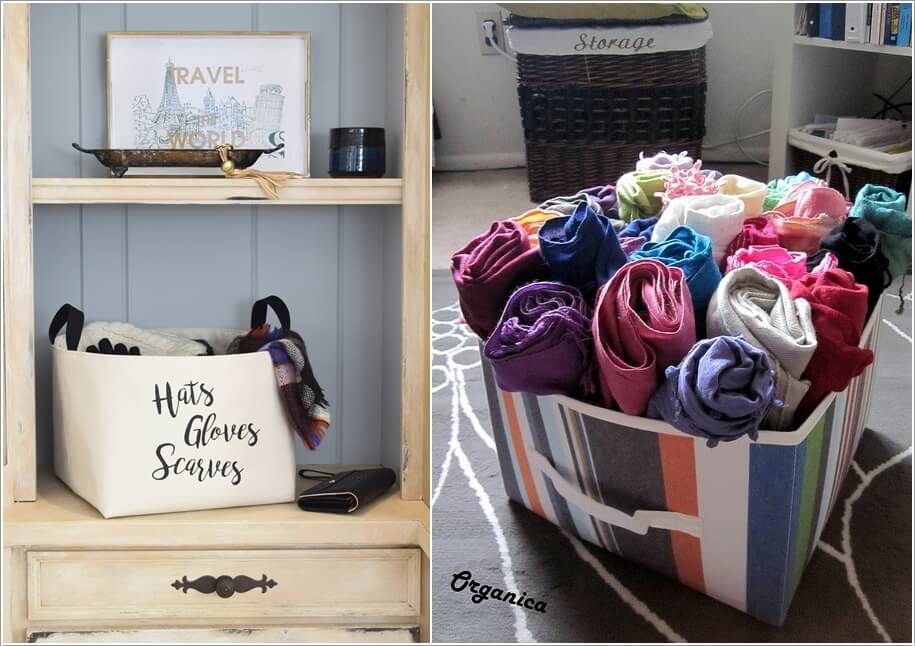 Image via: asouthernbucket , themuslimgirl
15. Make an Easy-Peasy Organizer with Recycled Leather Belts and Reclaimed Wood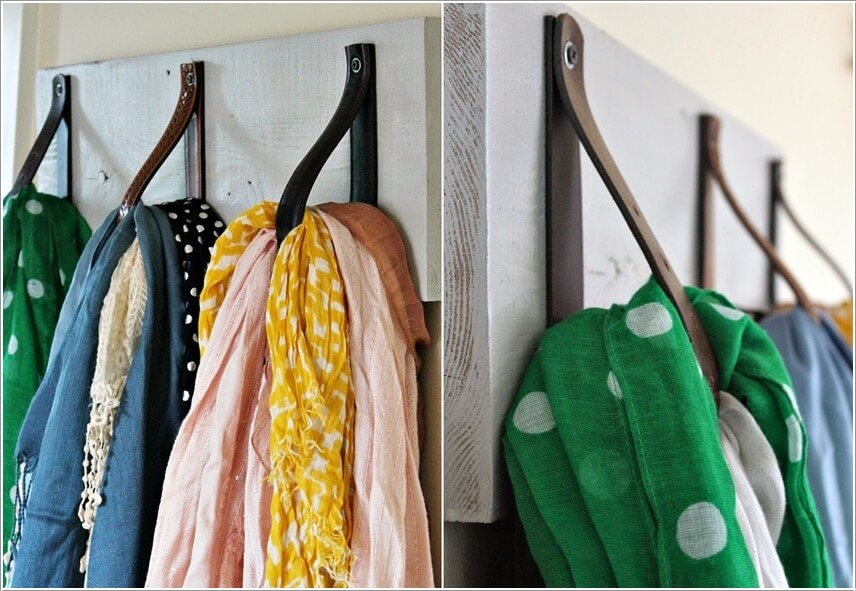 Image via: beyondthepicketfence