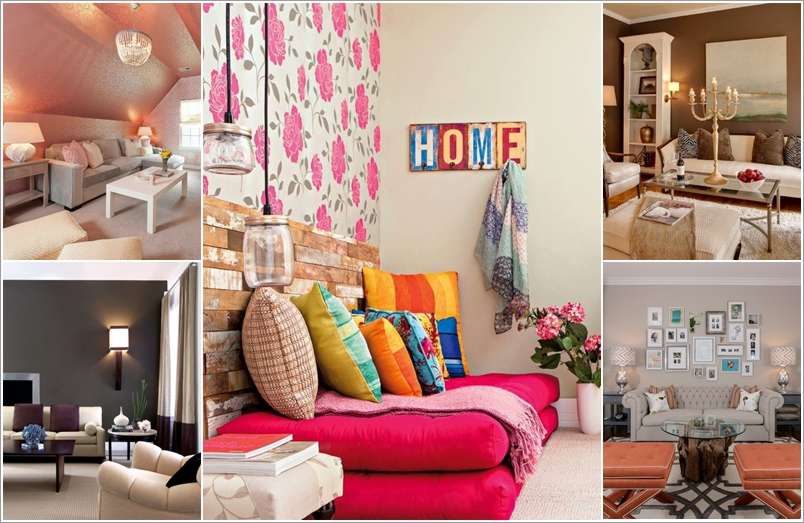 Even the simplest living room can be added spice and drama by decorating the walls. From a mini to big makeover, you can decorate your living room walls just the way you want them to be. For that take a look at the amazing living room wall decor ideas below:
1. Cover The Walls with a Wallpaper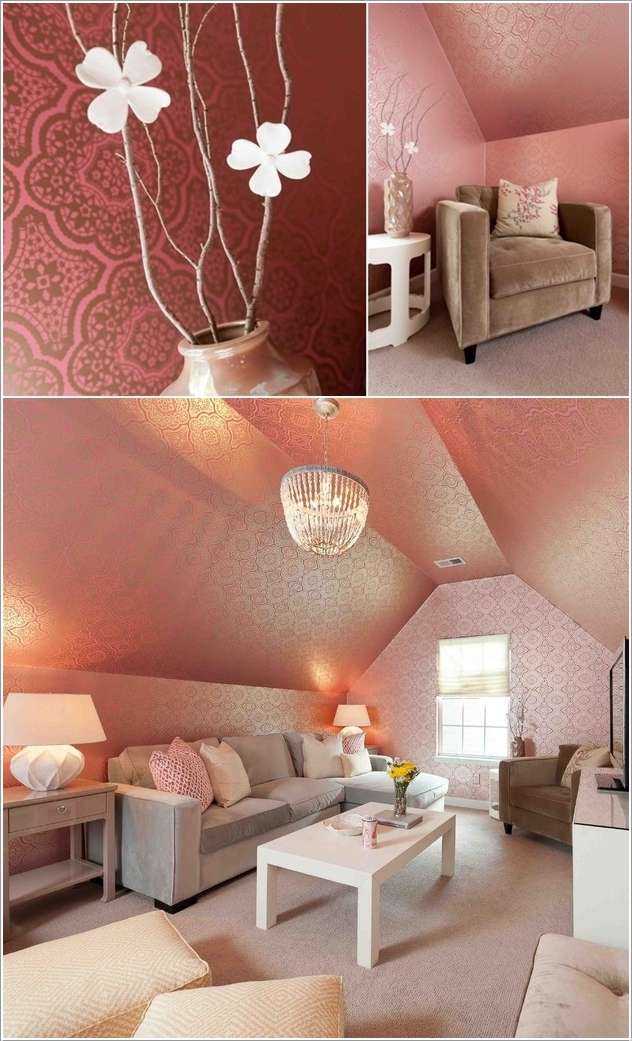 Image via: houzz
2. Clad The Walls with Pallets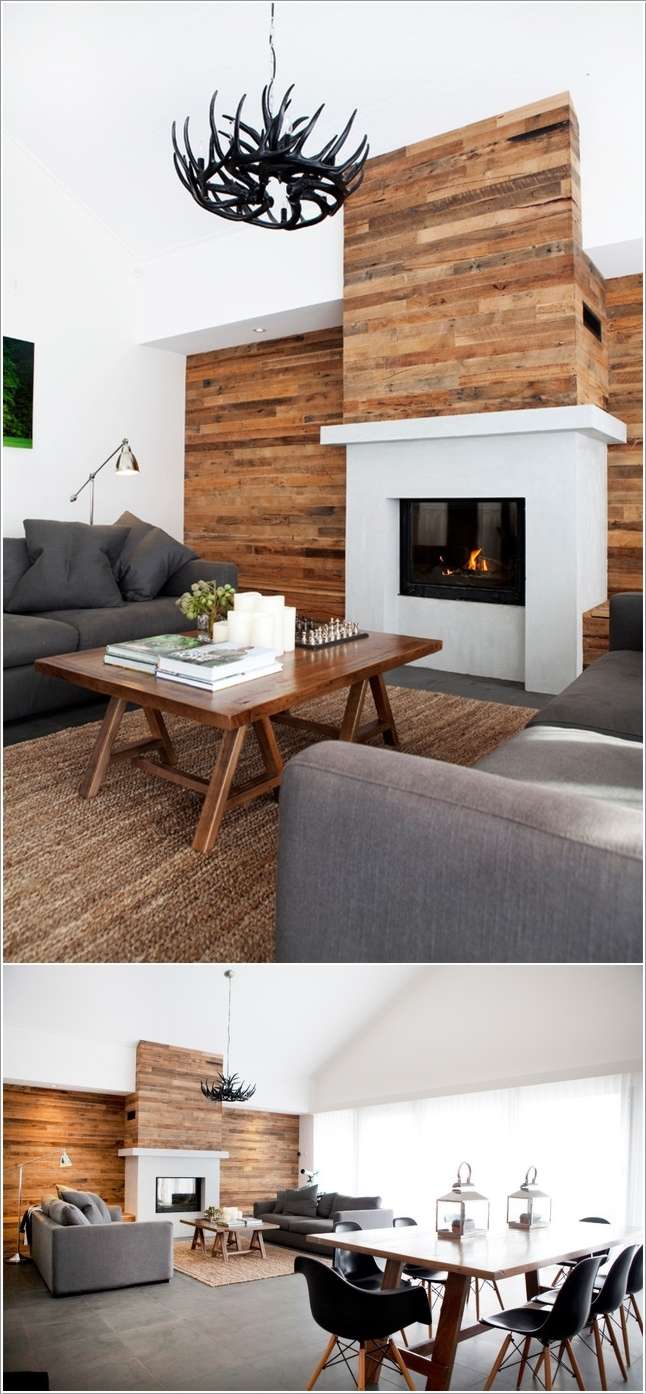 Image via: houzz
3. Or Mix a Wallpaper and Pallets to Double The Beauty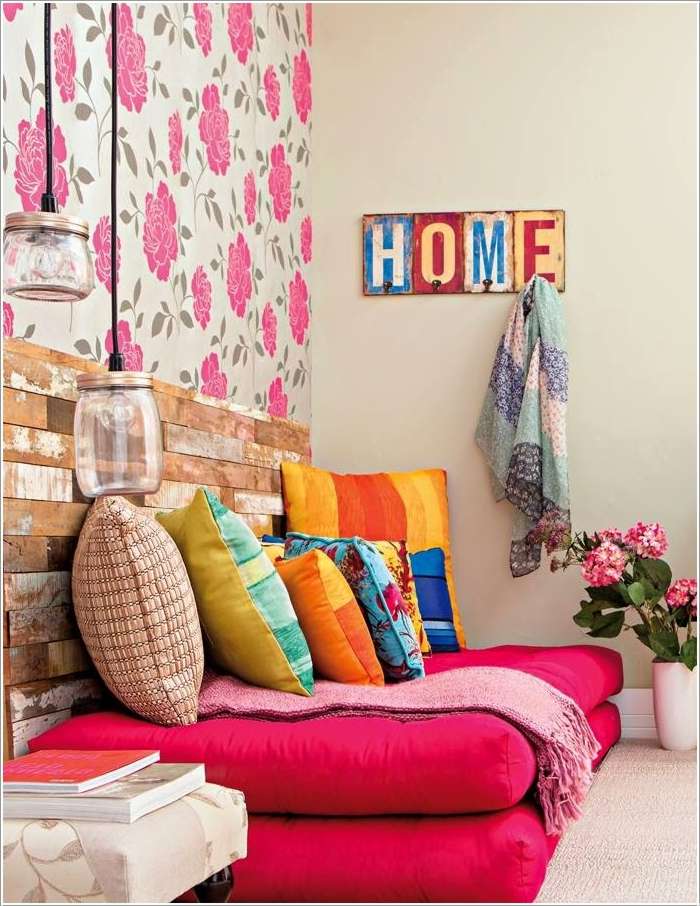 Image via: coisaminhacasa
4. Hang Picture Frames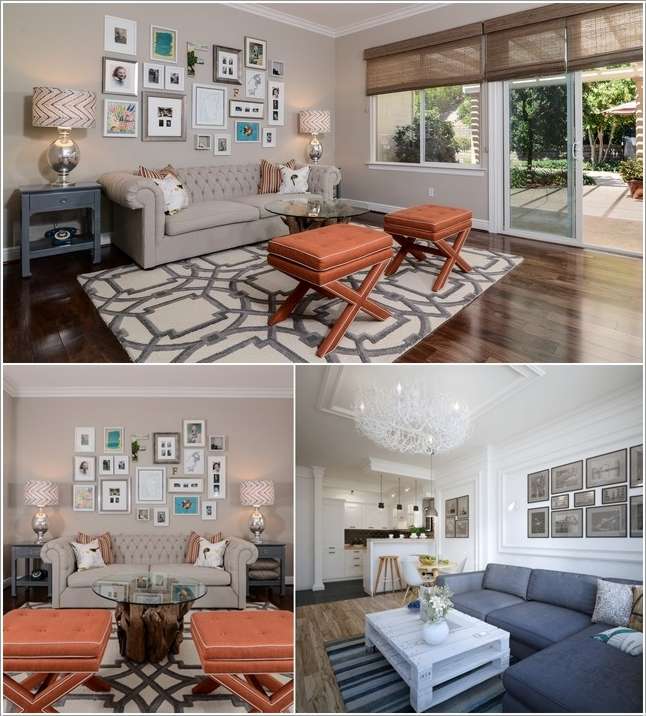 Image via: houzz , houzz
5. Clad a Wall with Stone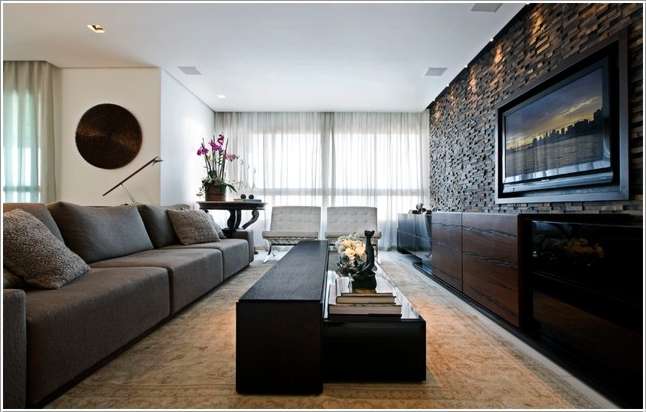 Image via: houzz
6. Go Unconventional with a Corrugated Tin Sheet Covered Wall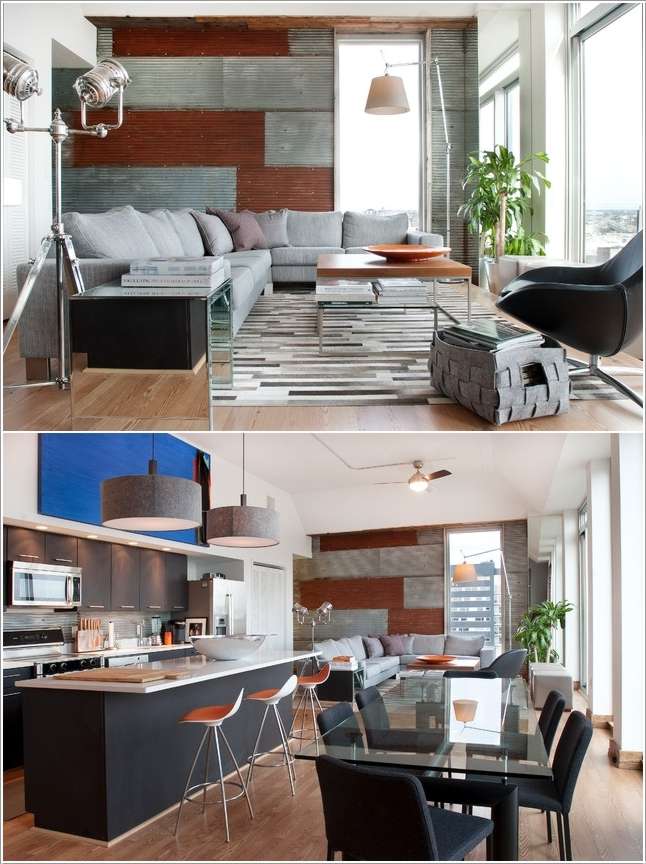 Image via: houzz
7. Hang a Branch ; Simple Yet So Unique!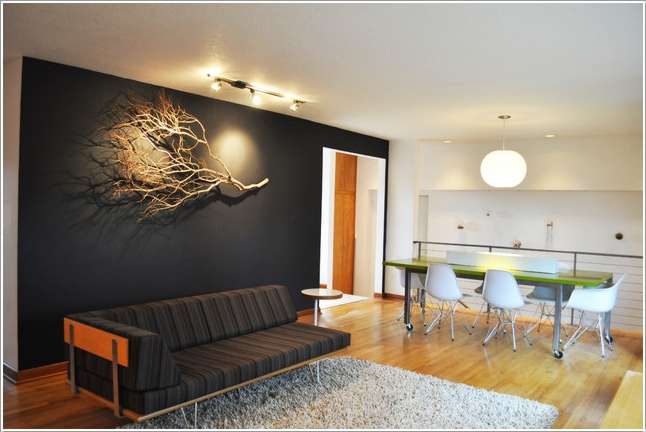 Image via: houzz
8. Go For a Classy Wooden Stained Wall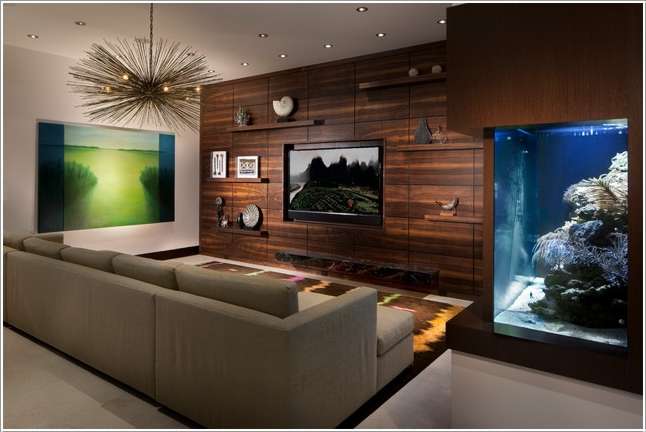 Image via: houzz
9. Go for a Single Wall Sconce ; Because Less is More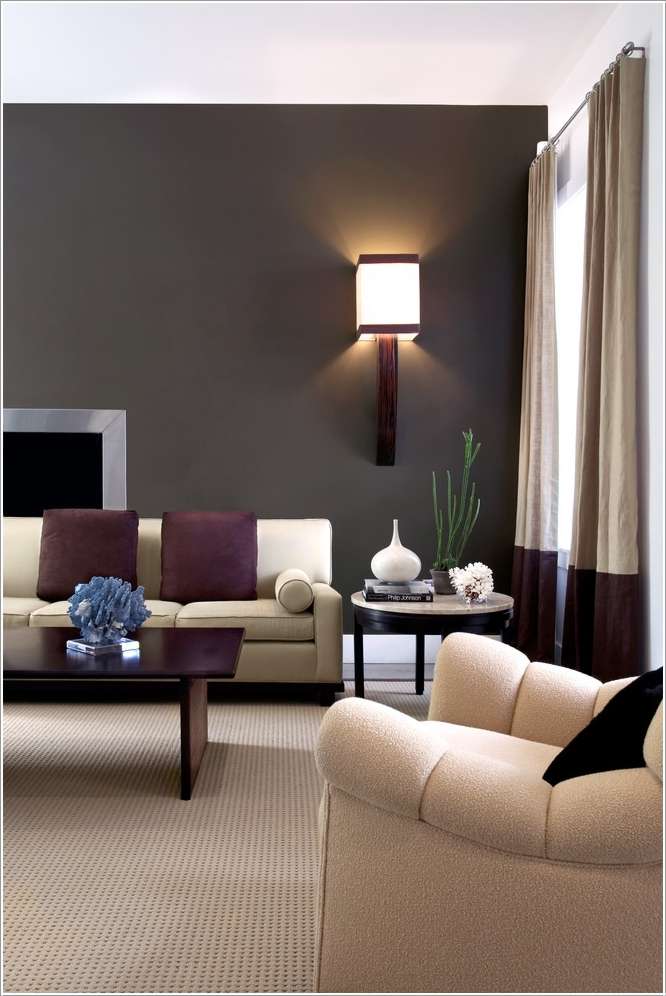 Image via: houzz
10. Cover The Walls with Painted Wooden Boards Matching The Ceiling's Color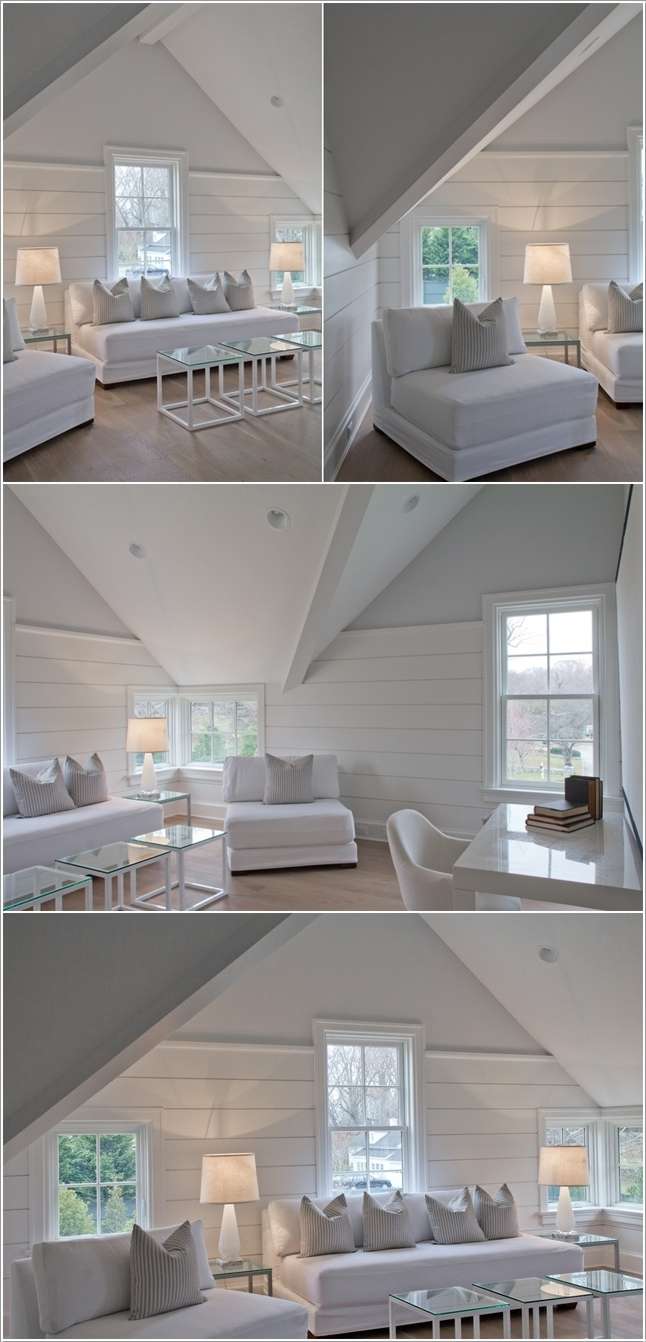 Image via: houzz
11. Decorate with a Multitude of Tiny Butterflies


Image via: houzz
12. Wall Quotes are Interesting Too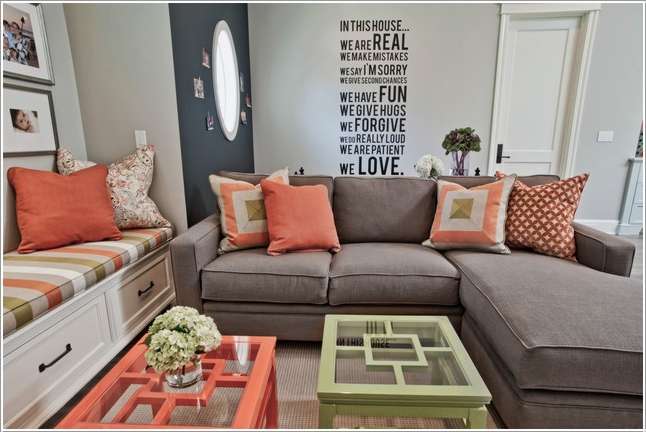 Image via: houzz
13. Are You an Artist? Bring Your Best Painting to Limelight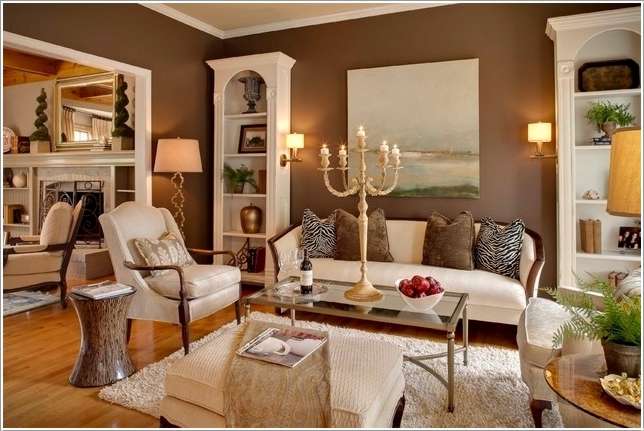 Image via: houzz
14. Decorate with a Vintage Finding Like This Antique Window Frame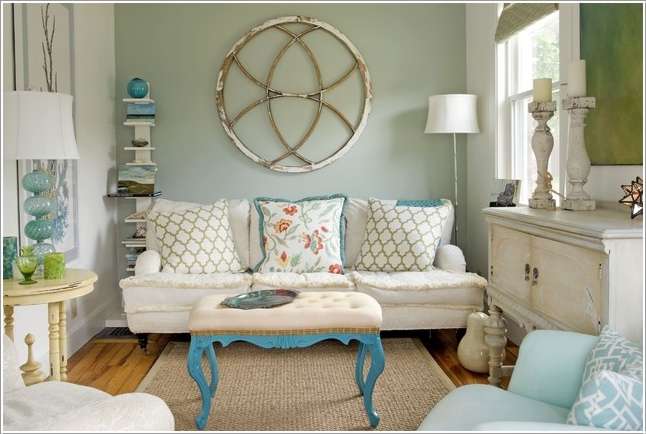 Image via: houzz
15. A Bookcase would be Perfect Too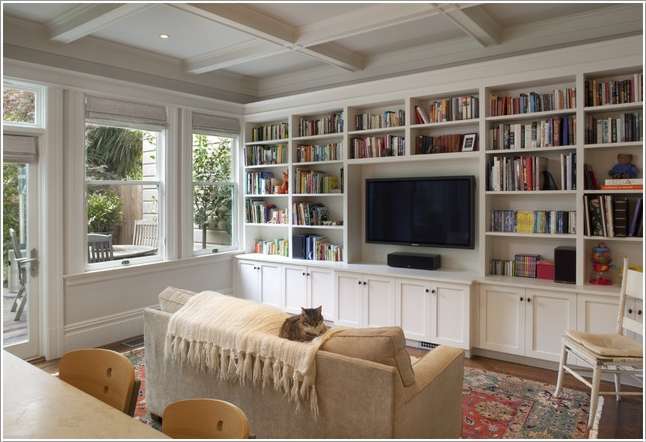 Image via: houzz