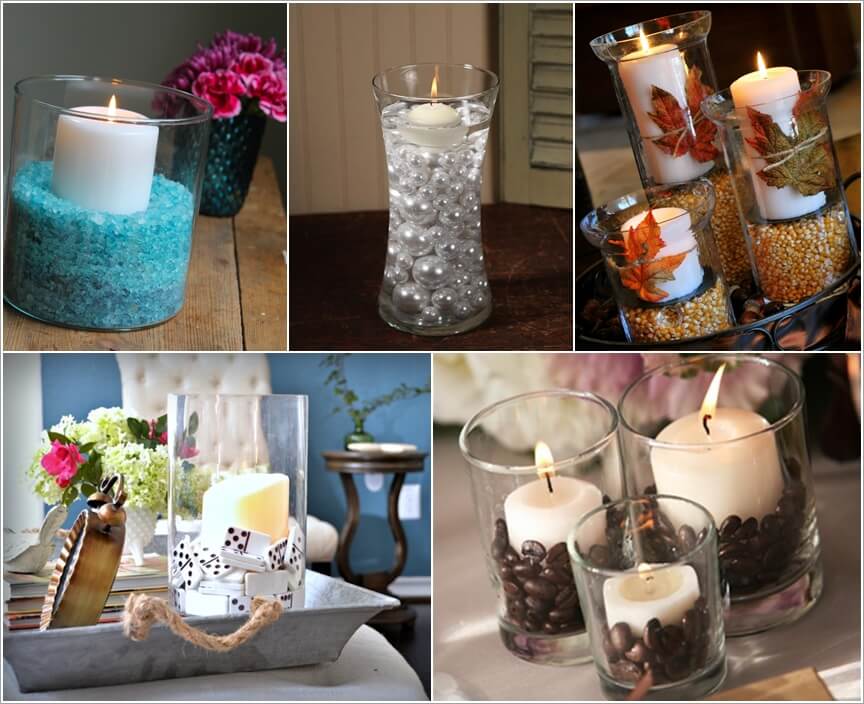 Either you need a decor idea for the holidays or for an upcoming party or wedding, the easiest way to do a decor is with vases. But just plain vases filled with some flowers would look too simple. So, what you can do is that fill the vases with some cool fillers and then top them with candles or flowers or any other thing that you like. So, take a look at some cheap and easy vase filler ideas:
1. For a Perfect Fall Centerpiece Fill The Vases with Corn Kernels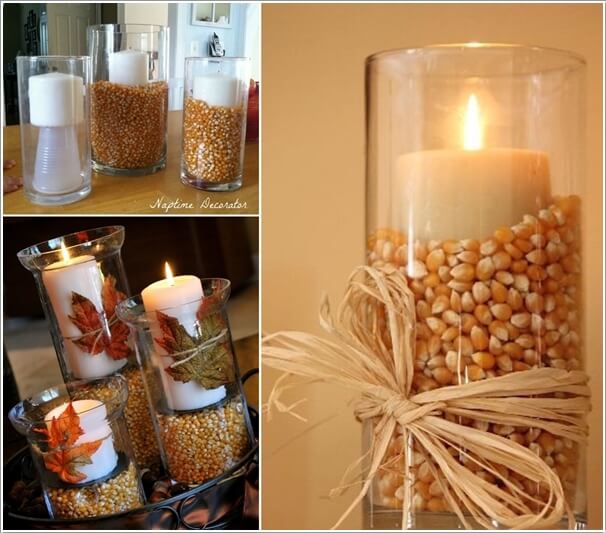 Image via:  amanda jane brown , passionate penny pincher
2. Spray Paint Beans in Any Color That You Like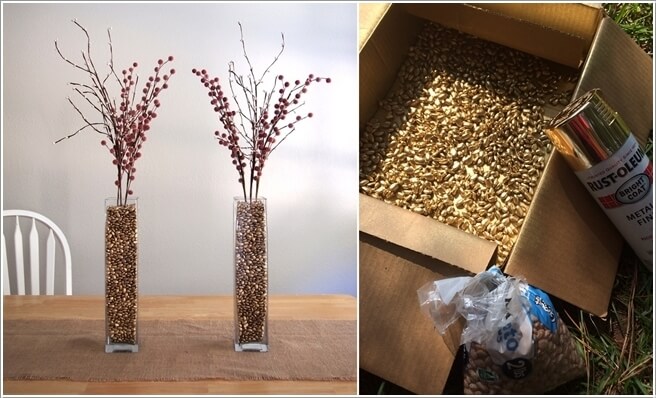 Image via: cute decor
3. Fill The Vase with Mini Pinecones, They are Easily Available in Fall Season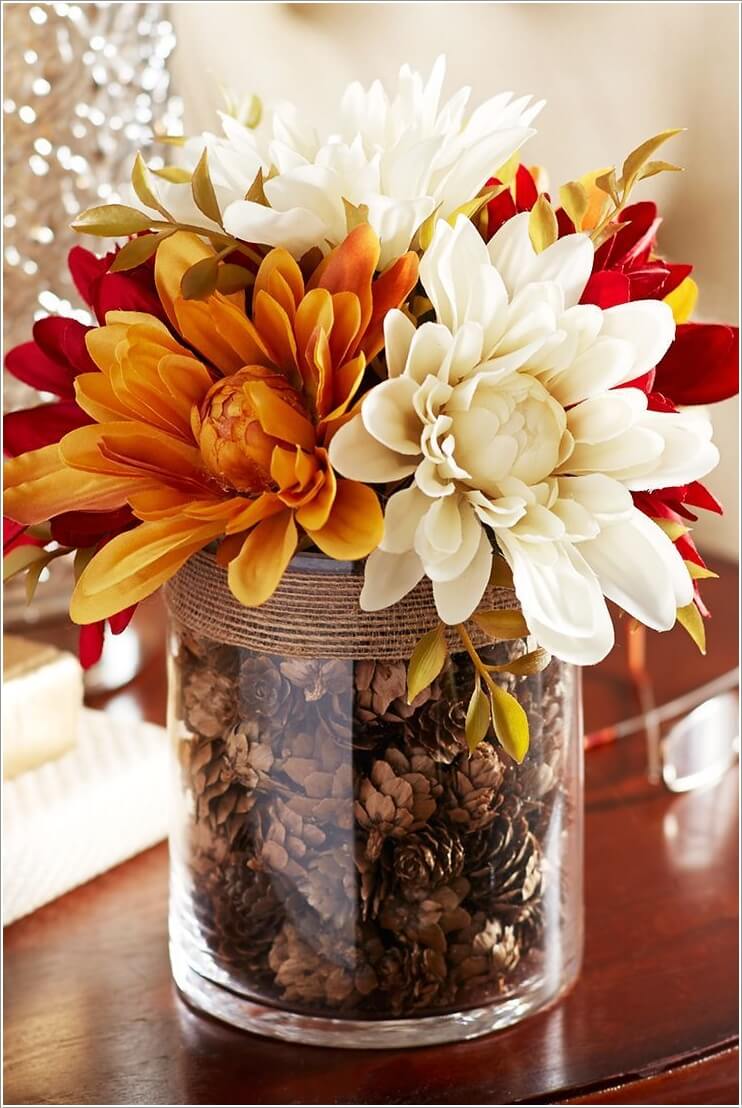 Image via: fashion and style
4. For a Romantic Decor Go for Filling The Vases with Pearls in The Color of Your Decor Theme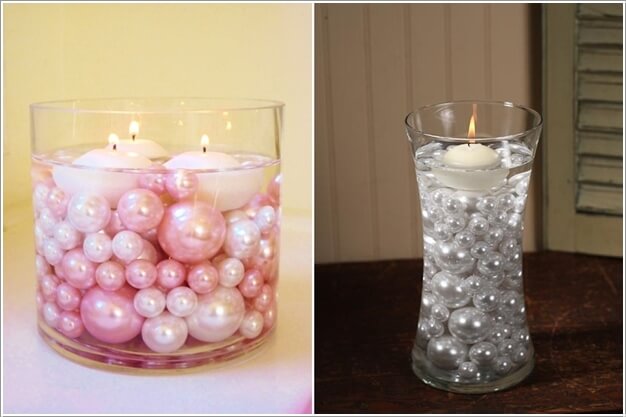 Image via: aquariindu , pinterest
5. Fill The Vase with Yarn or Rope Balls or Both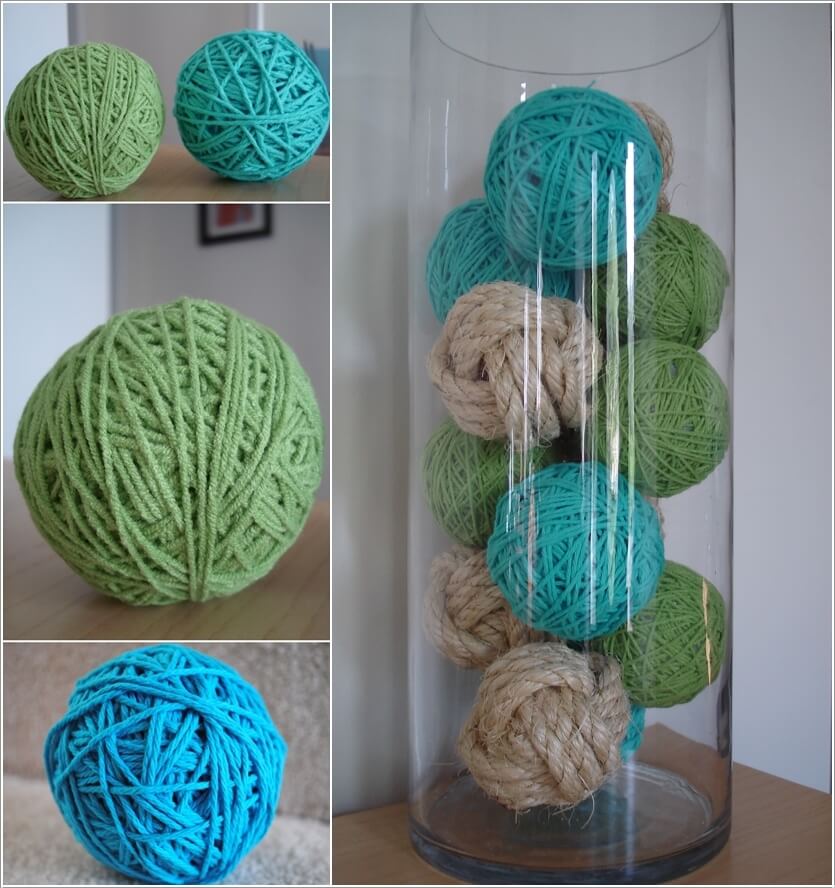 Image via: creative in chicago
6. Dye Rock Salt with Gel Food Color and Tada!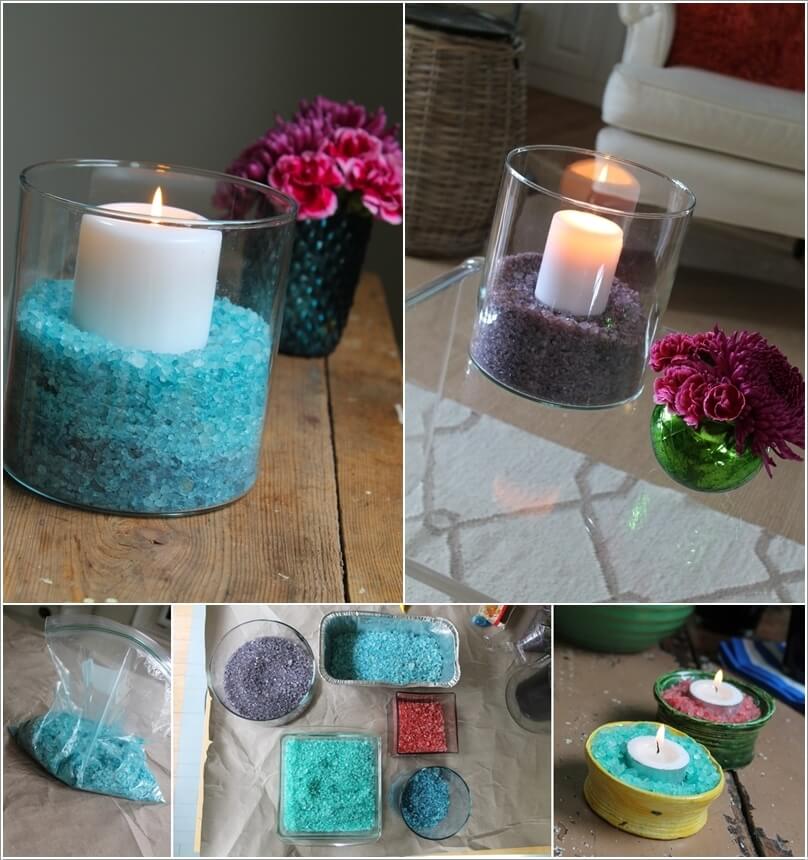 Image via: c fabbri designs
7. Fill The Vases with Recycled Wine Corks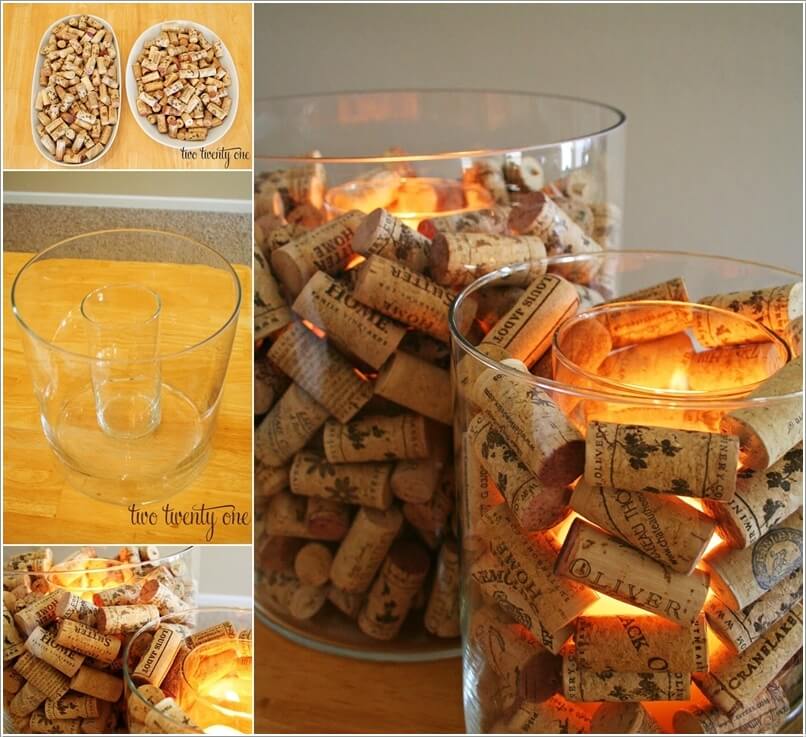 Image via: two twenty one
8. Use Spray Painted or Simple Coffee Beans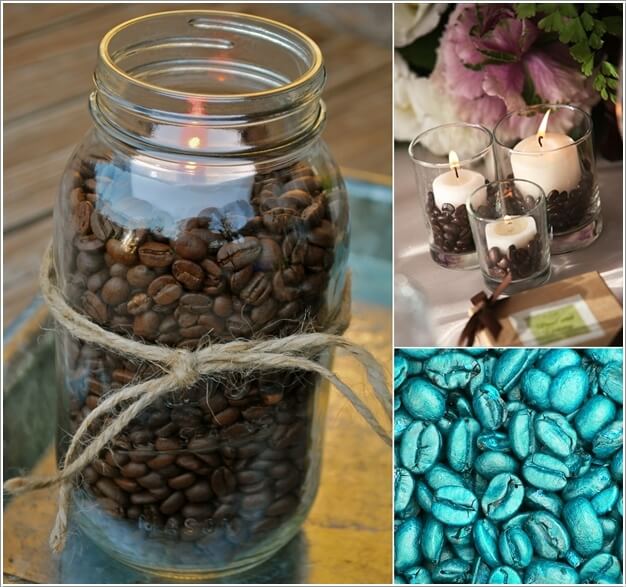 Image via: my hearts desire blog , the yes girls , change my color
9. Spray Paint Pine Cones in Multi Colors and Use Them to Fill Large Vases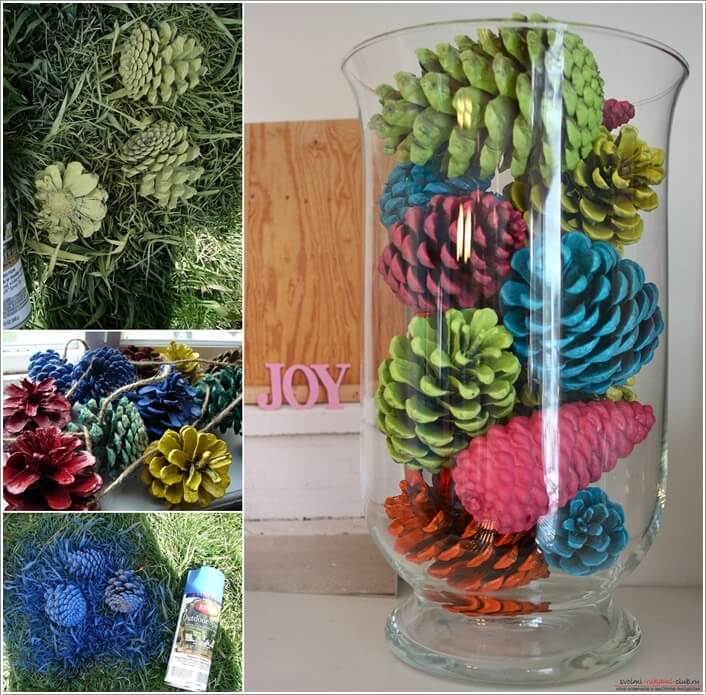 Image via: a girl and a glue gun
10. For a Wintery Decor Fill The Vases with Faux Snowflakes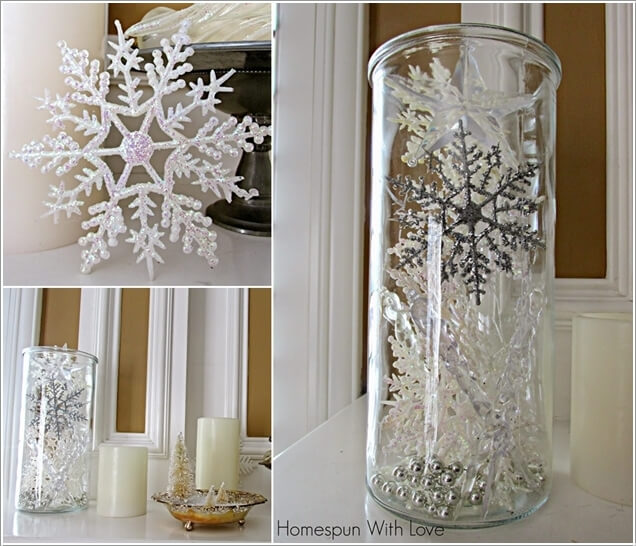 Image via: home spun with love
11. For Last Minute Vase Fillers, Lemons are Great; Other Citrus Fruits Would Work Great Too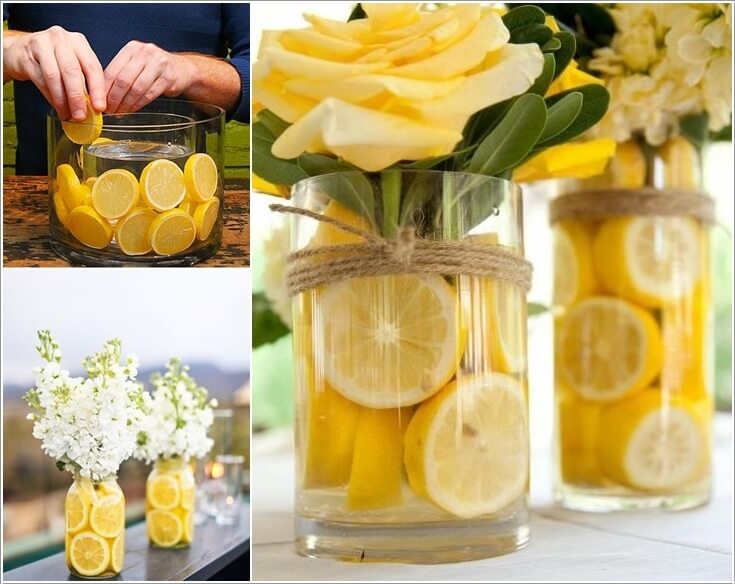 Image via: wedding bee , pinterest
12. Paint Acorns or Use Them in Their Natural Form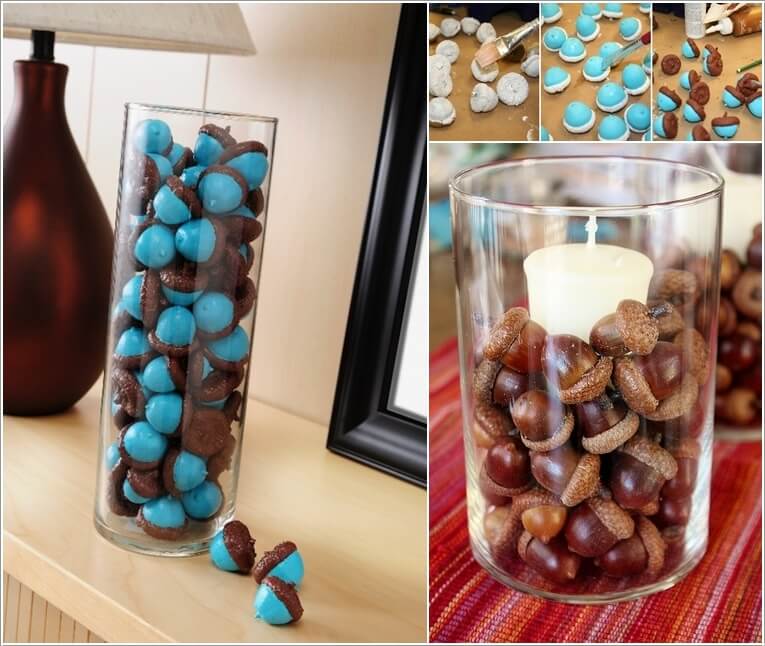 Image via: modpodge rocks blog , life at clover hill
13. Fill The Vase with Faux Leaves and String Lights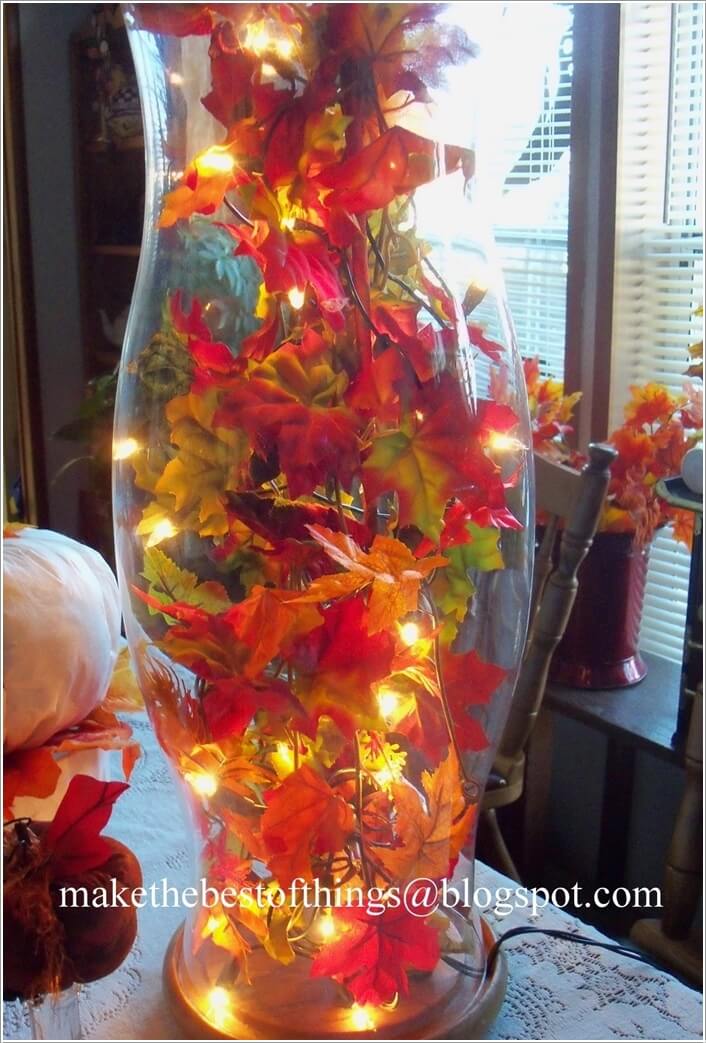 Image via: make the best of things
14. Throw In Game Tiles Such as Scrabble or Dominoes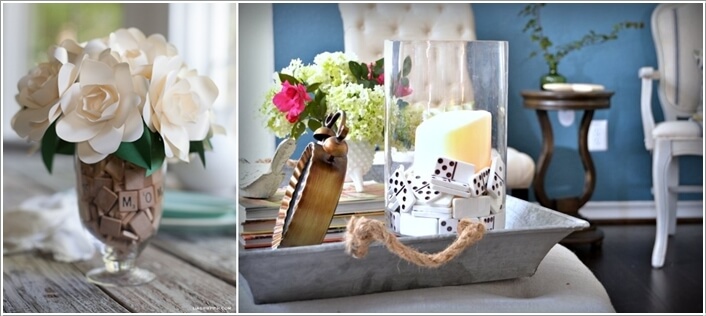 Image via: lia griffith , mr shines class
15. Split Pea Gravel will Look Absolutely Wonderful for a Green Theme 


Image via: two twenty one