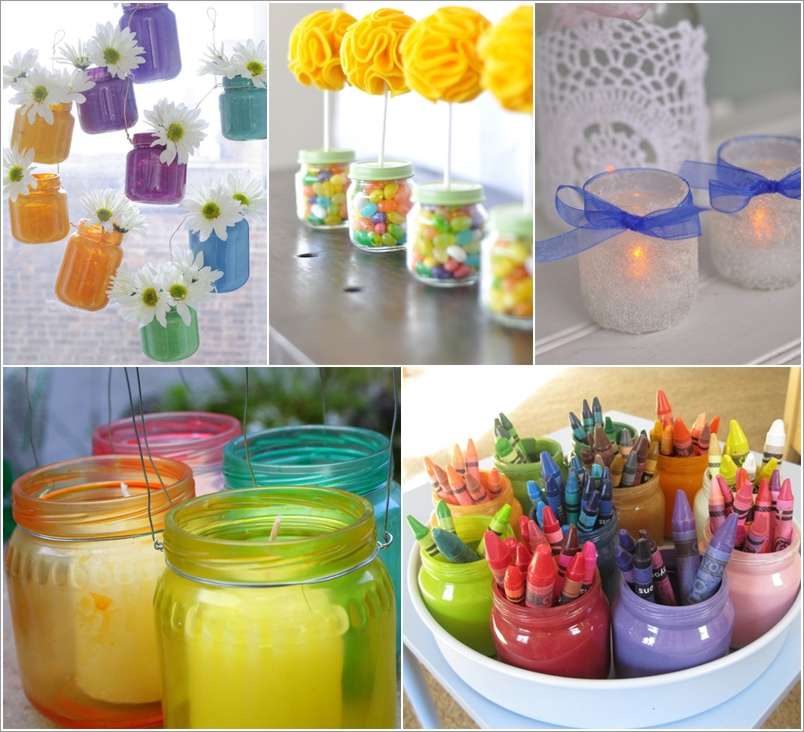 If you have a baby at home then you must be aware how frequently you will be ending baby food jars in trash. So, turn that trash to treasure by following any one of the following ideas:
1. Make a Wooden Vase or Candle Holder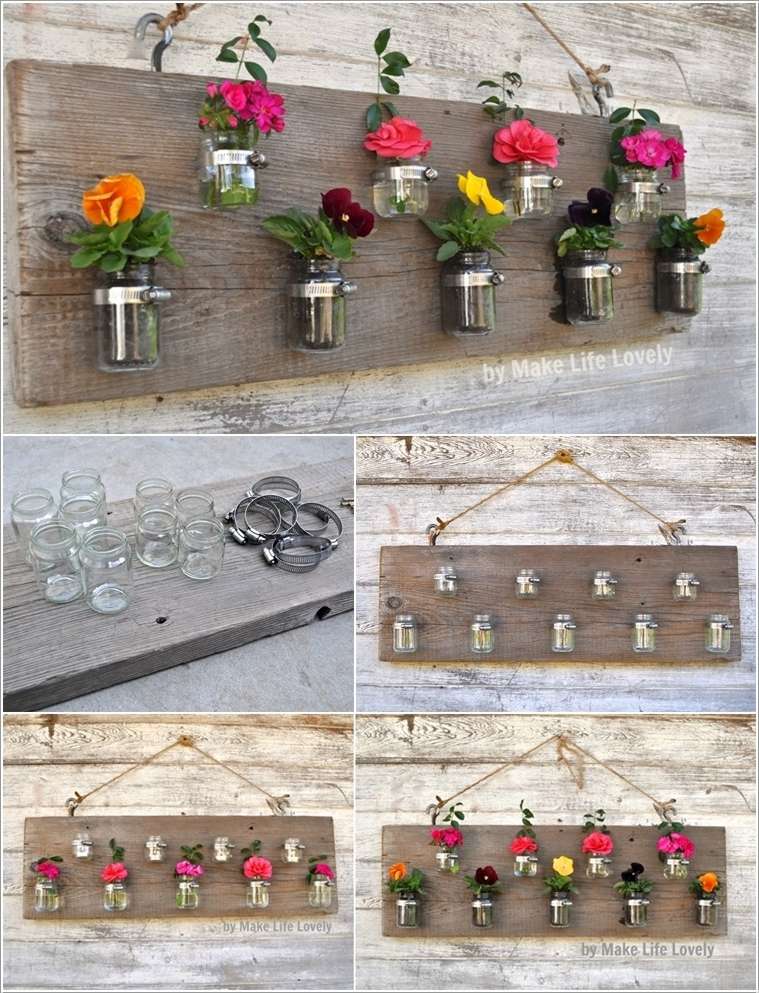 Image via: makelifelovely
2. Turn Them to Epsom Salt Luminaries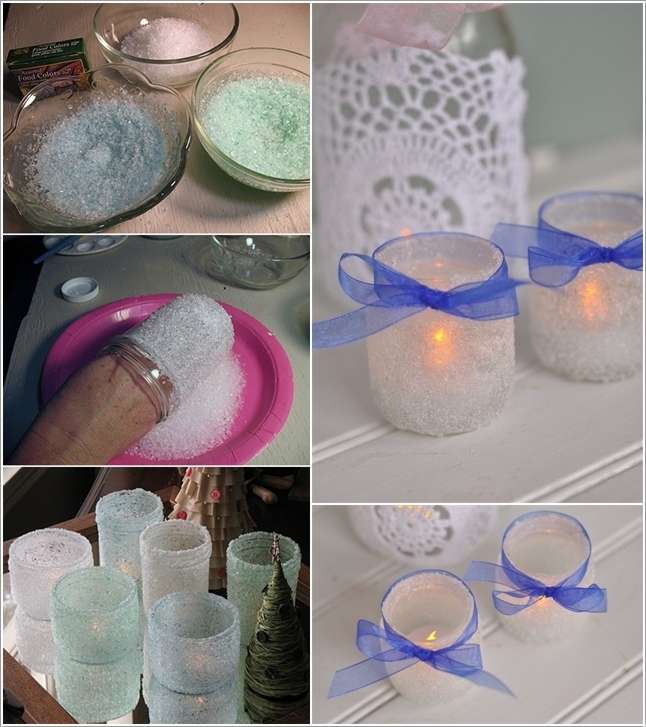 Image via: craftsbyamanda , yourhomebasedmom
3. Build an Under-the-Shelf Storage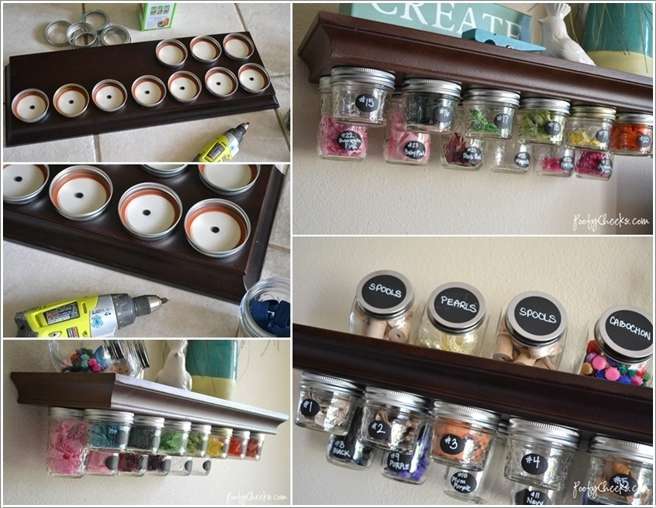 Image via: poofycheeks
4. Create a Shimmery Tablescape with Glittered Jars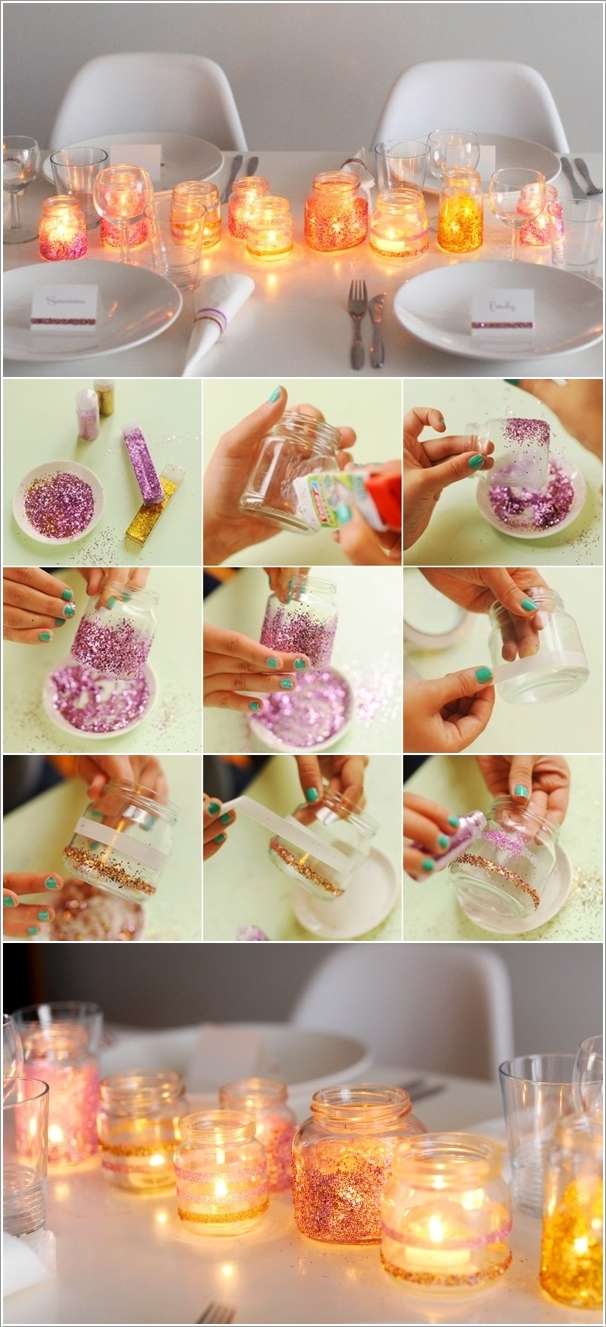 Image via: theglitterguide
5. Turn Them to a Magnetic Fridge Mounted Spice Rack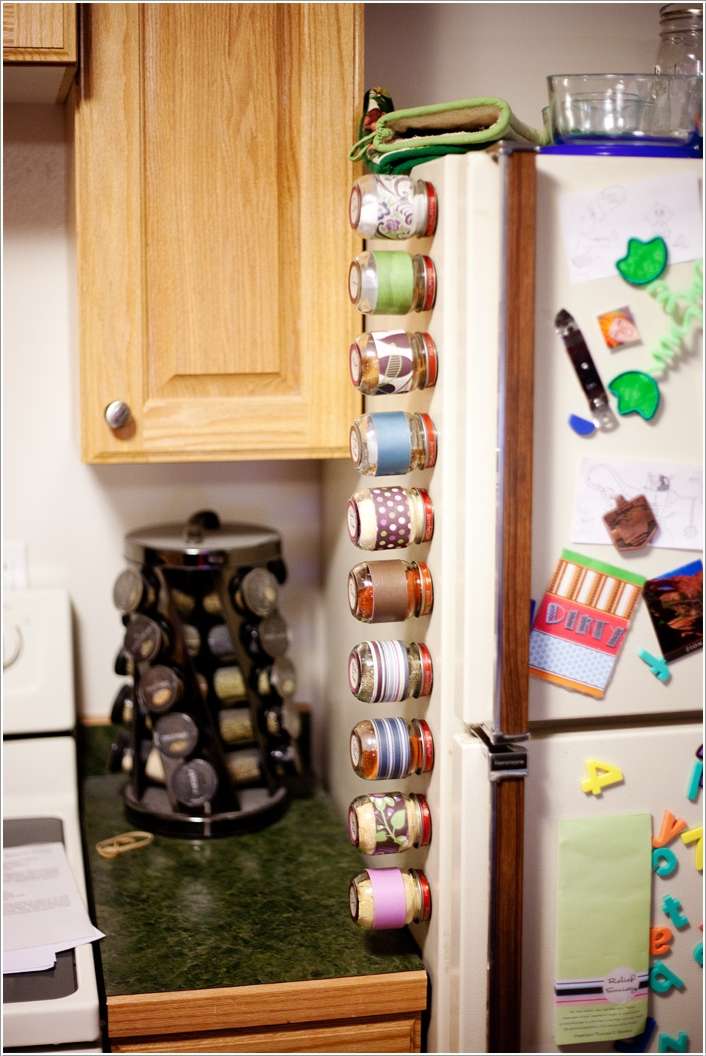 Image via: davisongoons
6. Transform Them to Cute Planters for Kids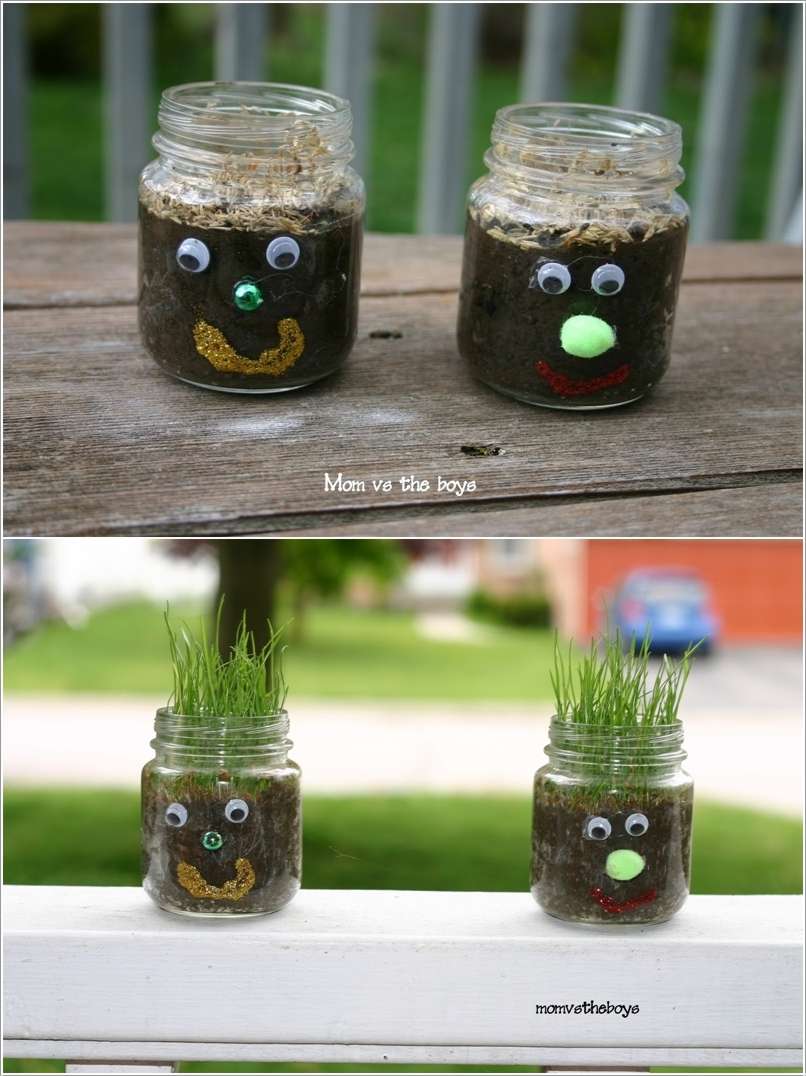 Image via: momvstheboys
7. Craft a Crayon Organizer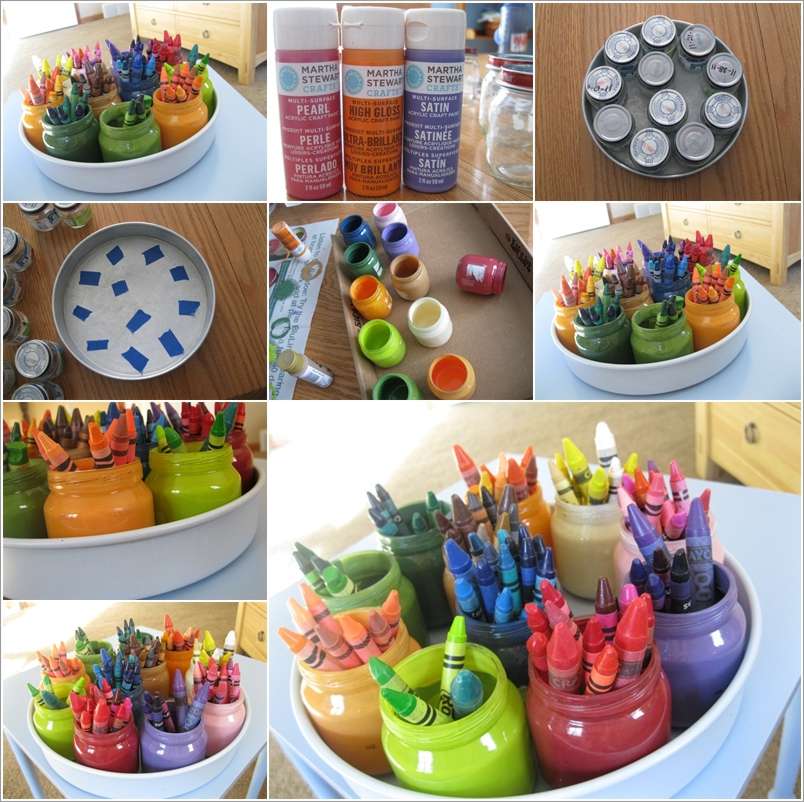 Image via: monkeyseemonkeydo
8. Make a Hummingbird Feeder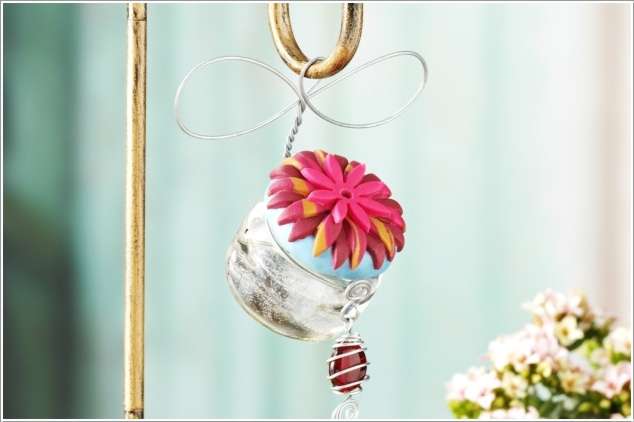 Image via: birdsandblooms
9. Craft Felt Flower Topiaries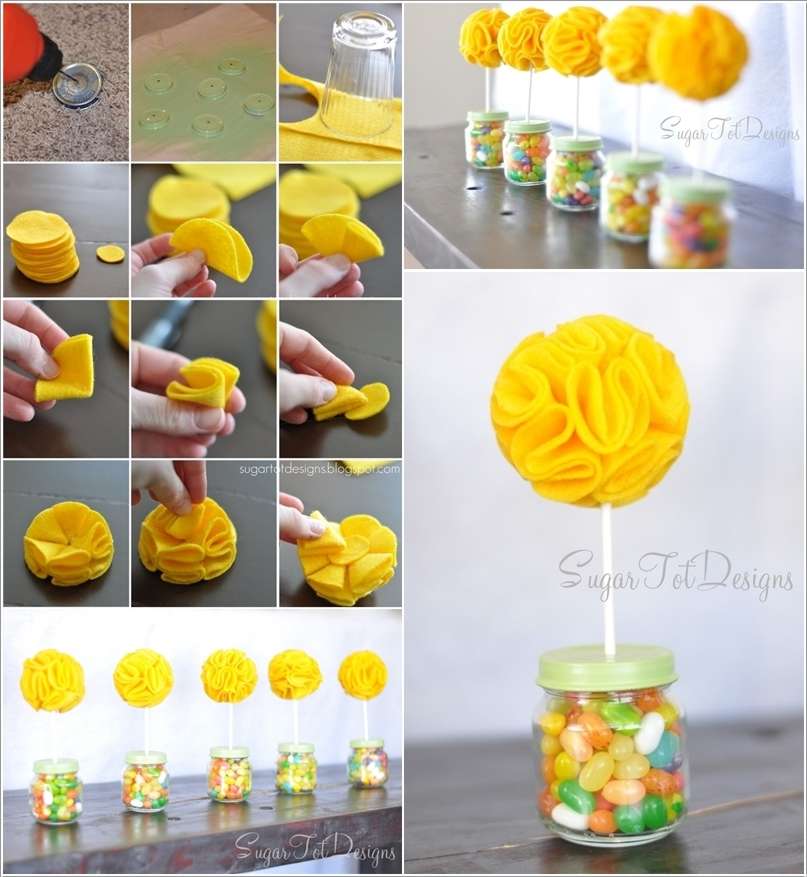 Image via: sugartotdesigns
10. Turn Them Into Candles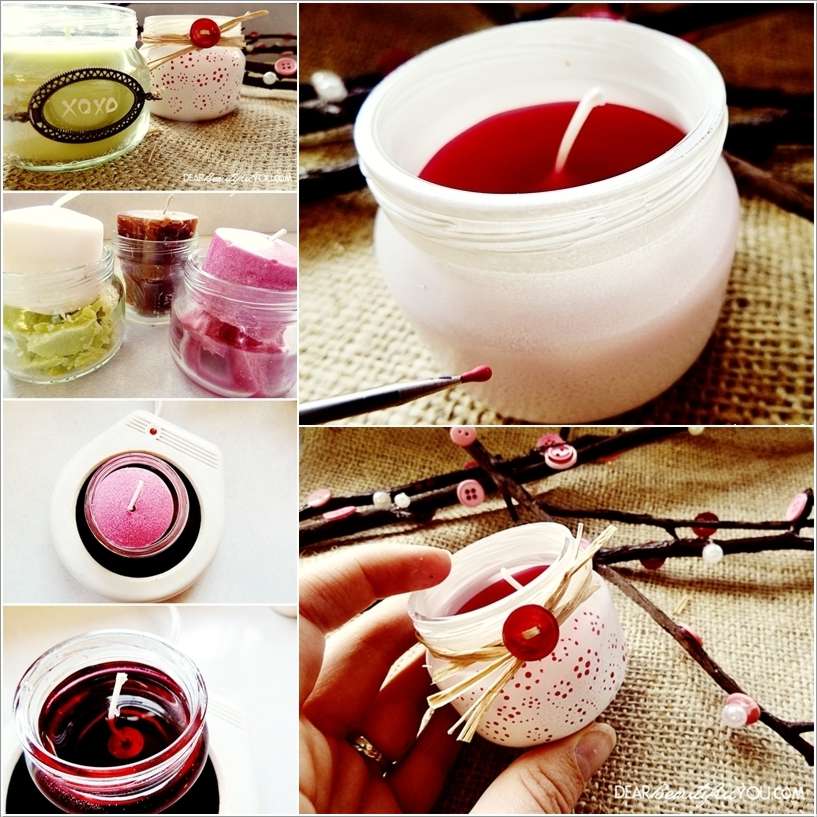 Image via: dearbeautifulyou
11. Make Some Cute Snowglobes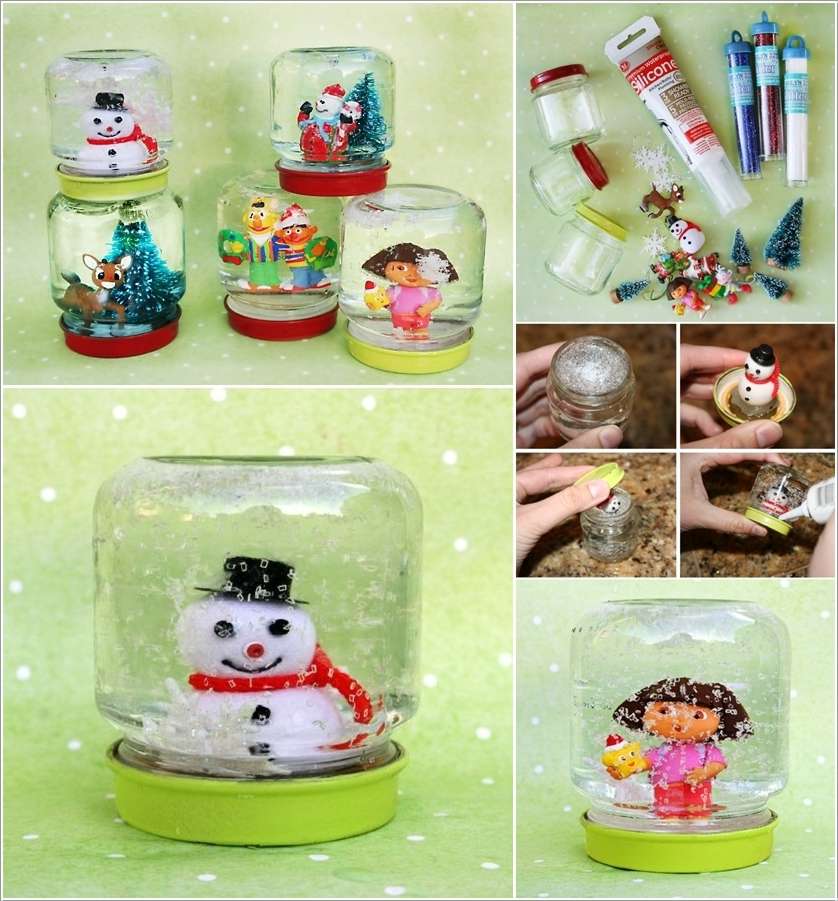 Image via: u-createcrafts , vendettauncinetta
12. Make Hanging Vases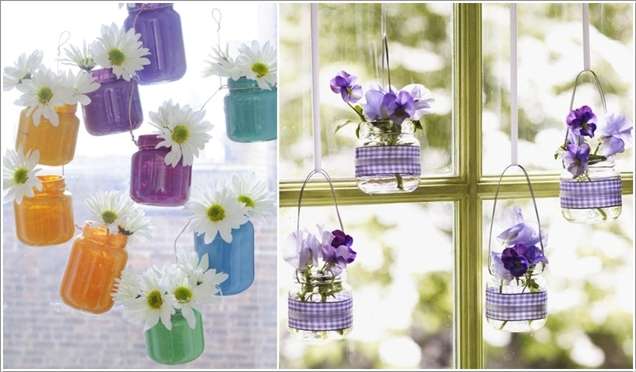 Image via: hgtv , goodhousekeeping
13. Craft These Fabric Covered Tealights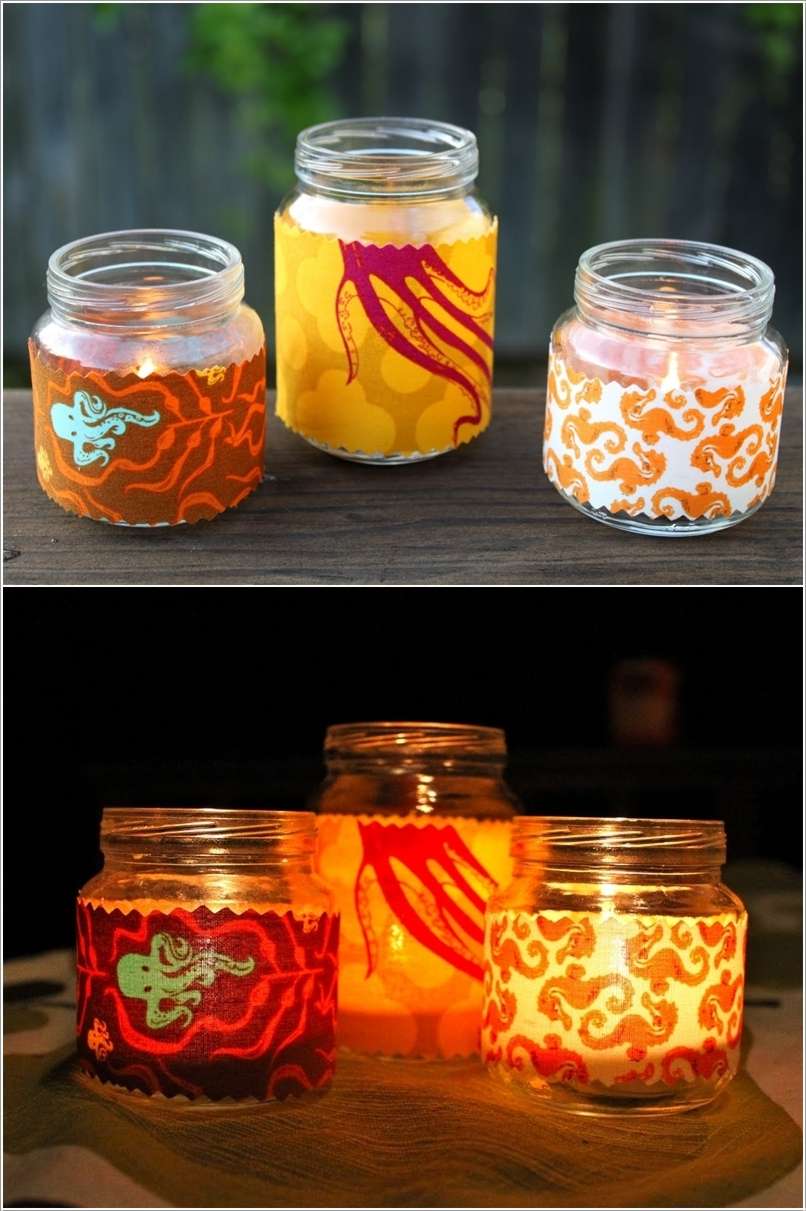 Image via: prettyprudent
14. Craft a Garden Chandelier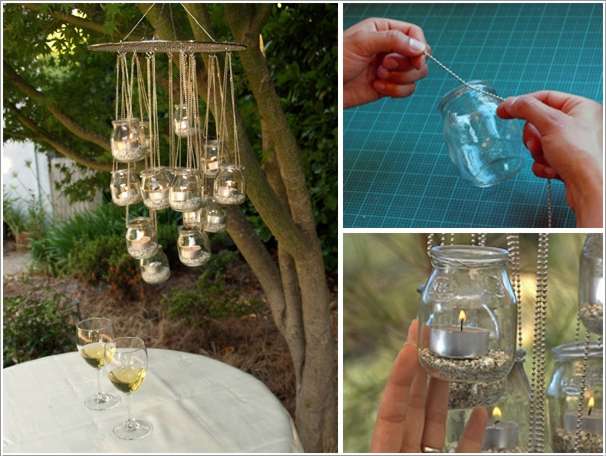 Image via: decoracion2
15. How About These Dyed Glass Luminaries?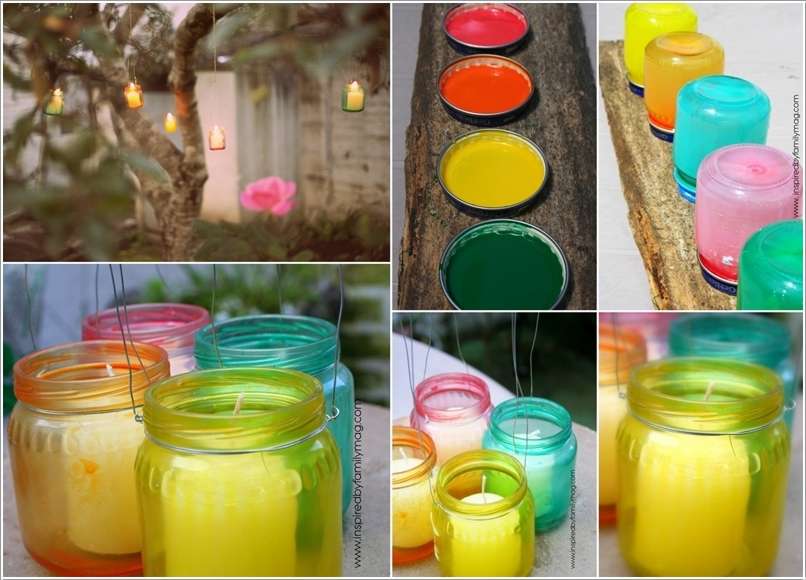 Image via: inspiredbyfamilymag