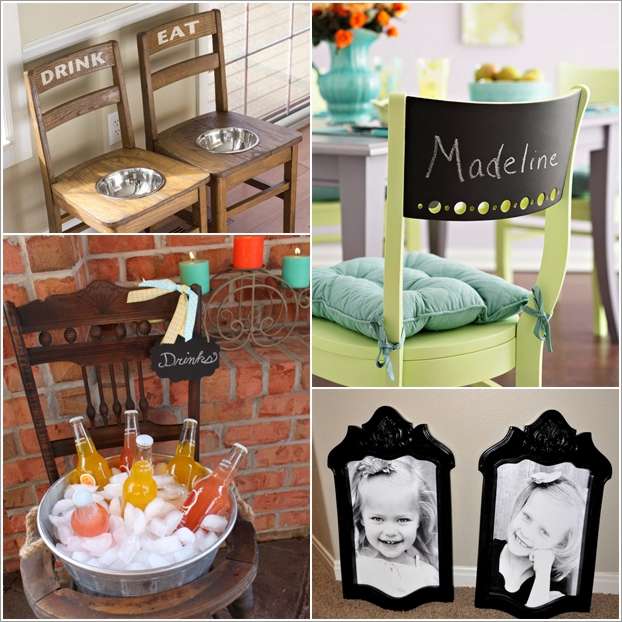 If you have one or more old chairs at home that are too old to be used for sitting or they just don't look good anymore then how about giving them a second chance? You can recycle them and turn them to something useful by following any one of the ideas below:
1. Turn It to a Towel Rack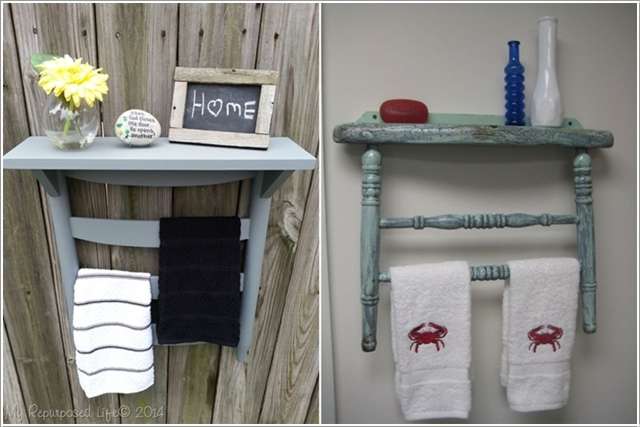 Image via: myrepurposedlife , pinterest
2. Ditch The Nightstand for a Chair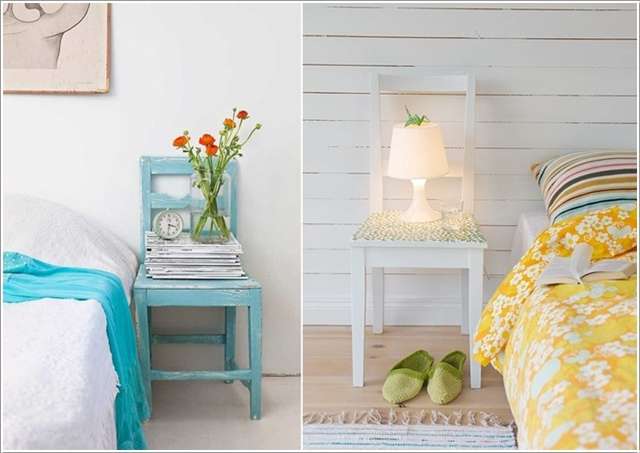 Image via: thedesignerpad , thedesignerpad
3. Turn a Set of Chairs into a Garden Bench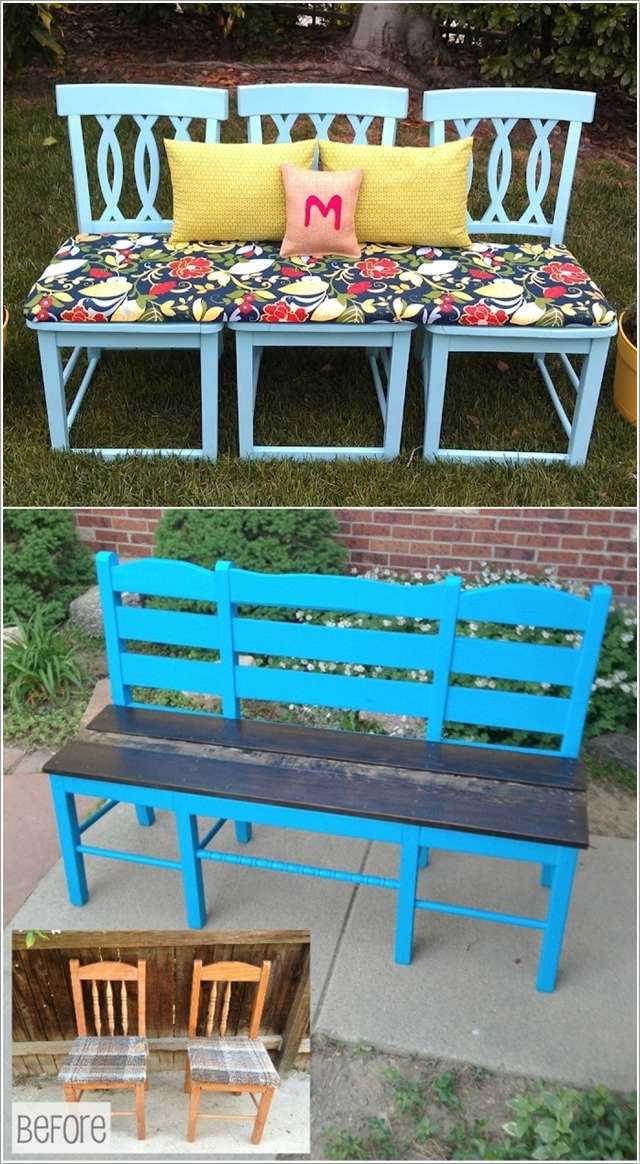 Image via: fourmarrsonevenus , mylove2create
4. Mount Them on Wall and Use Them as Cloth Hangers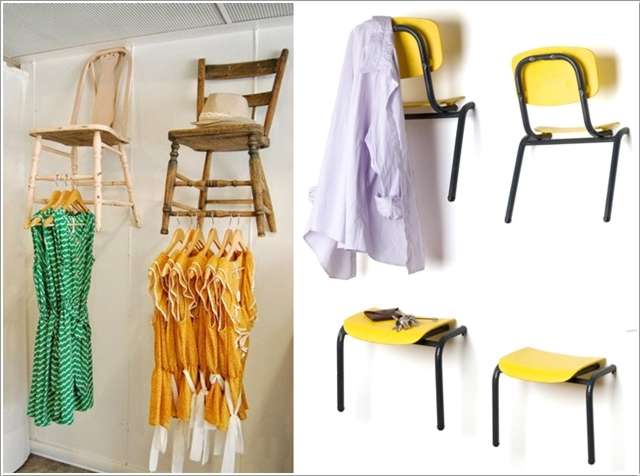 Image via: ecomaniablog , flor
5. Attach a Box to Old Chair Legs and Create a Storage Unit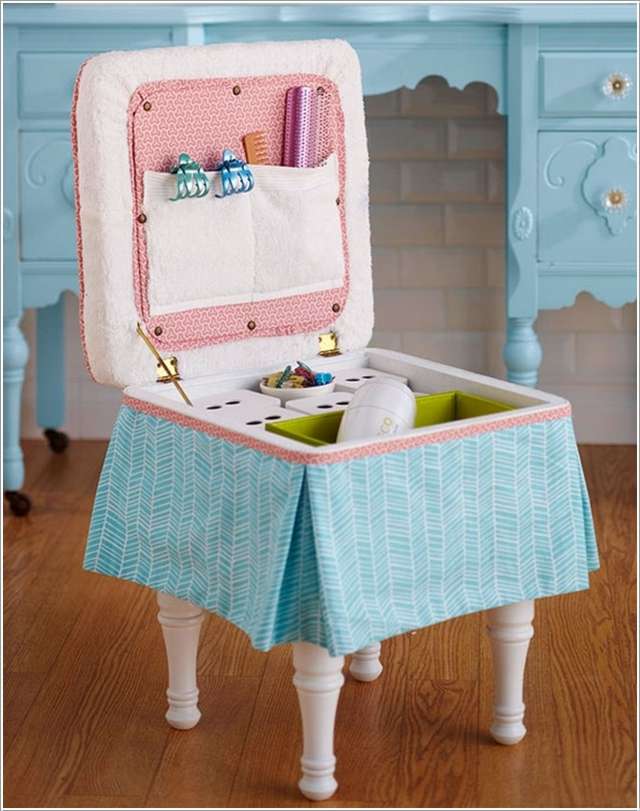 Image via: bhg
6. Turn The Back of Chairs into Picture Frames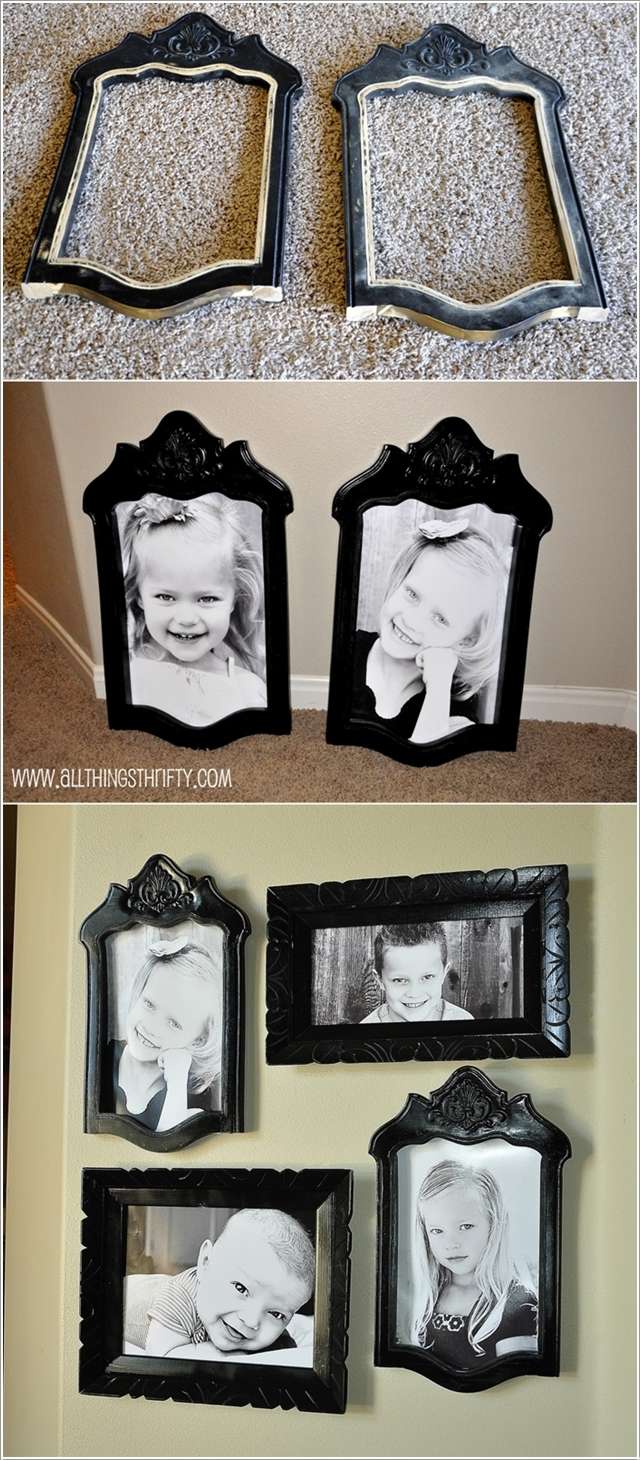 Image via: allthingsthrifty , allthingsthrifty
7. How About a Drink Stand for Parties?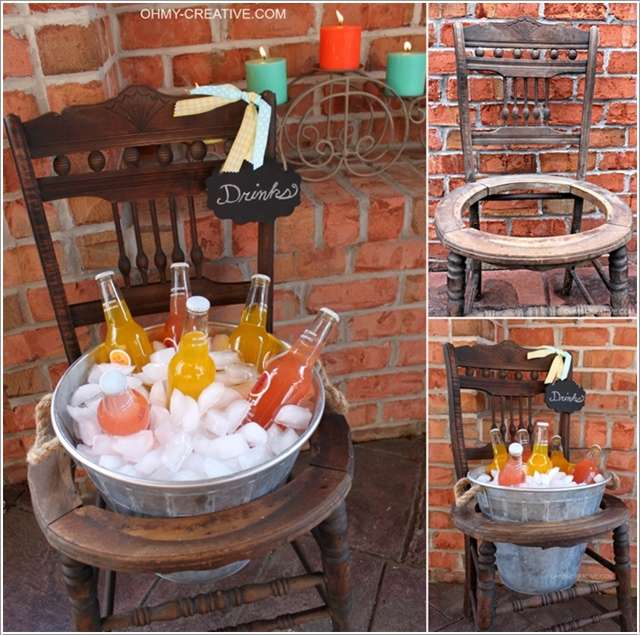 Image via: oh my creative
8. Turn The Chairs into Dog Feeders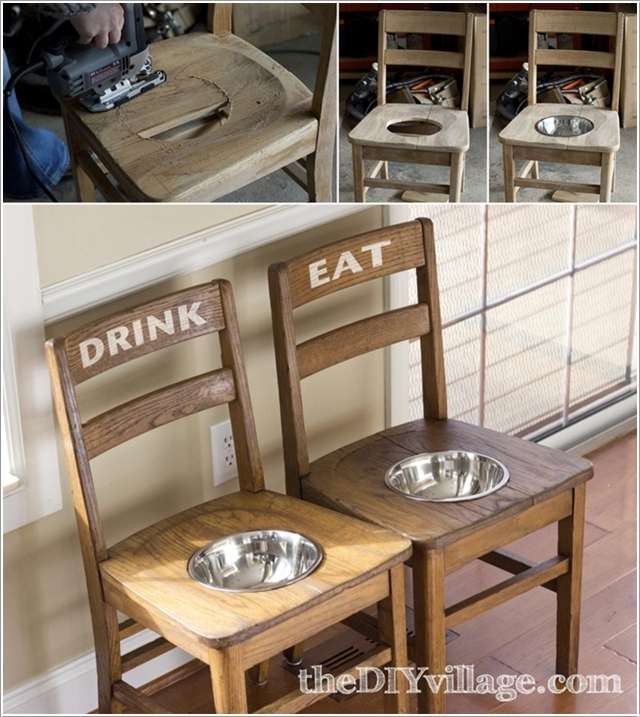 Image via: thediyvillage
9. Turn Them to Planters for Your Garden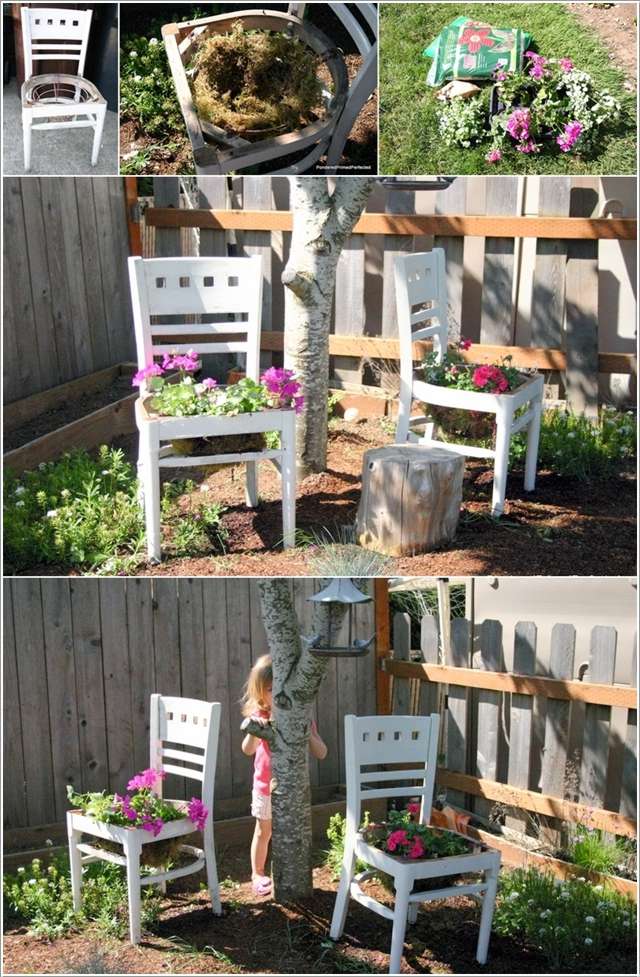 Image via: ponderedprimedperfected
10. Use The Back of a Chair as a Jewelry Stand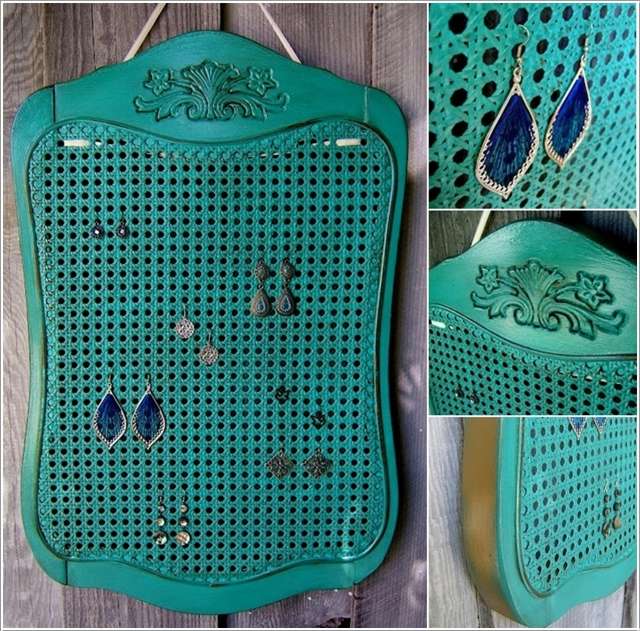 Image via: ninered
11. Use The Chair for Shoe Storage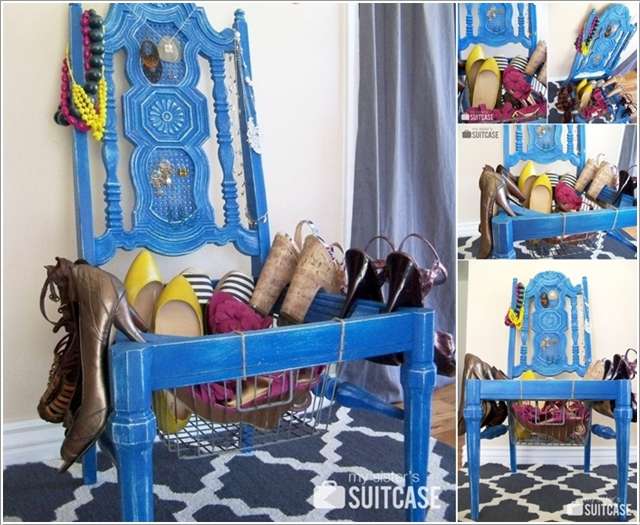 Image via: sisterssuitcaseblog
12. Give Them a Chalkboard Makeover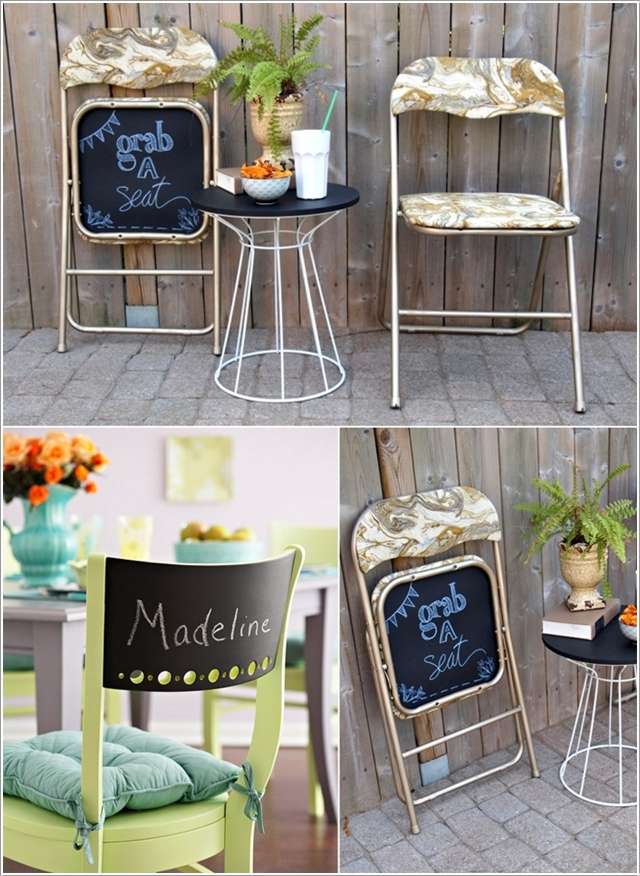 Image via: 295luv , bhg
13. Turn The Back of a Chair into a Coat Rack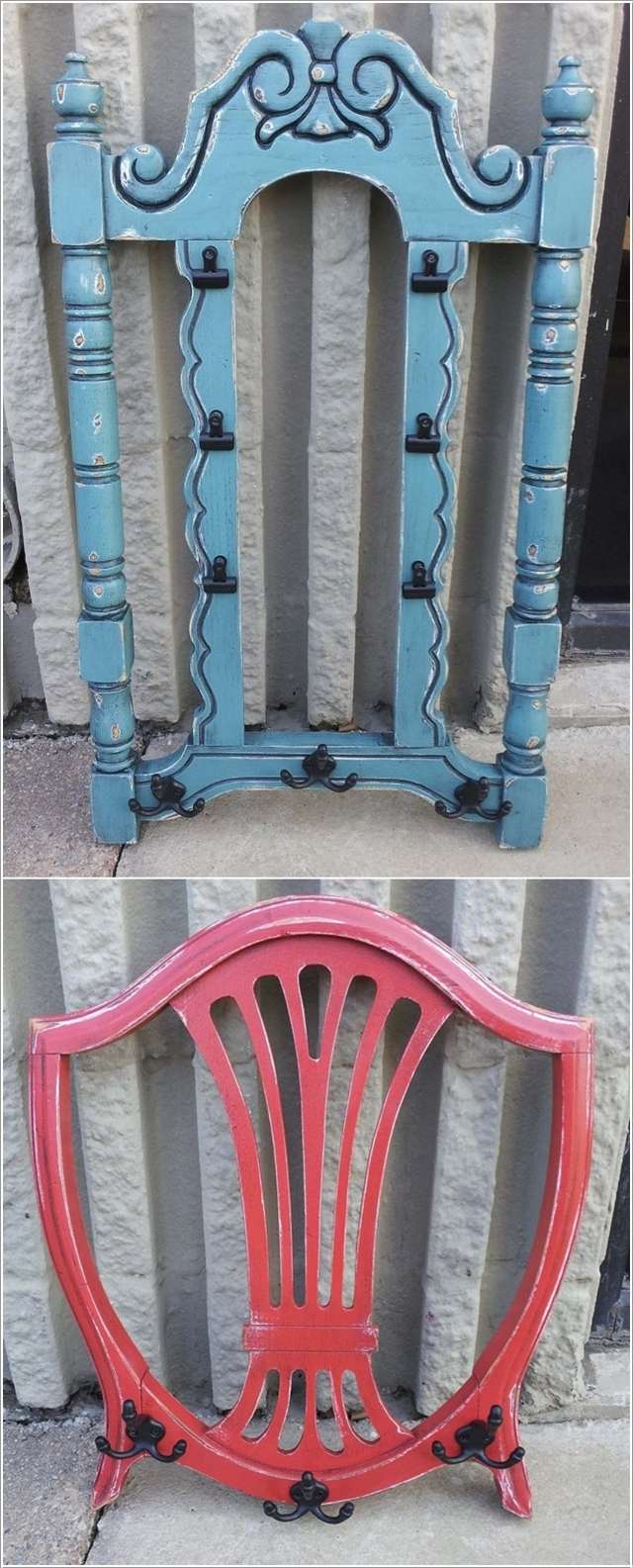 Image via: faceliftfurniture
14. Turn a Chair into a Garden Shelf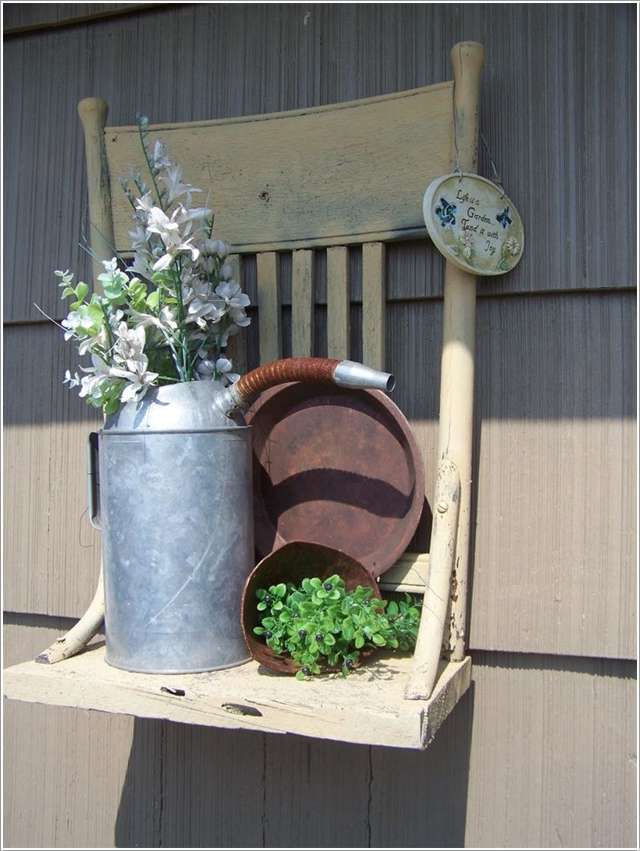 Image via: pinterest
15. Use Them as Bookshelves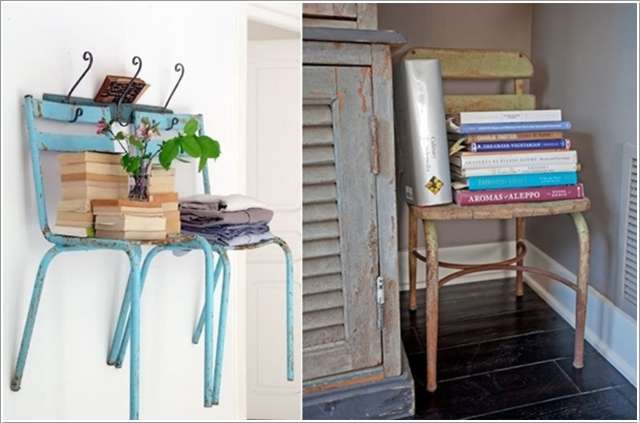 Image via: apartmenttherapy , designsponge