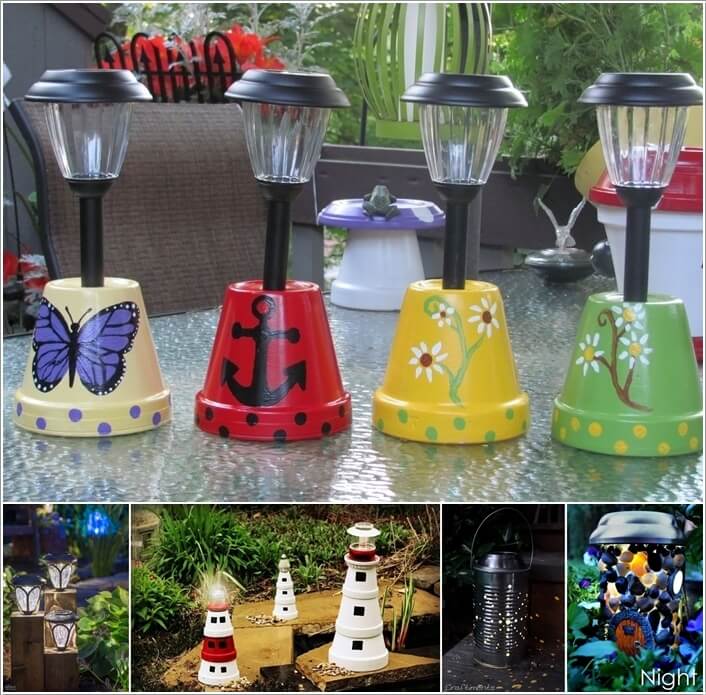 If you want your home's outdoor area to be magical with lights as the evening falls then that doesn't mean you have to buy outdoor lighting with a big price tag. You can make your own lamps using solar lights. And guess what they will save you electricity too. Cool! right? So, let's see what kind of lamps you can make:
1. Paint Terracotta Pots with Different Designs, Drill Holes in The Base and Put in Solar Lamp Posts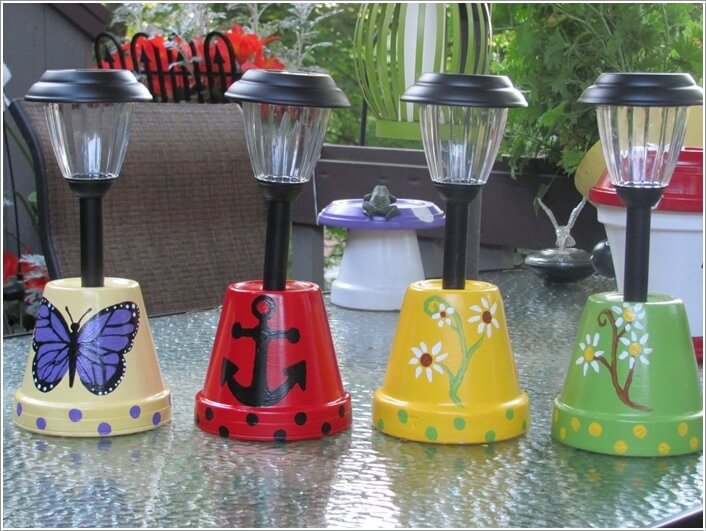 Image via: design and diy magazine
2. Using Clay Pots Make a Lighthouse with a Solar Light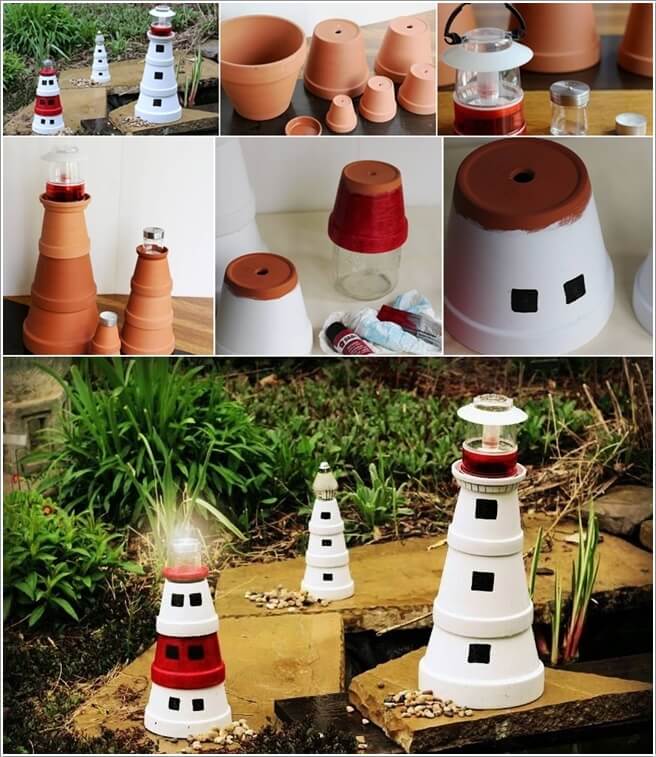 Image via: ebay
3. Make Wonderful Lamps with Pebbles, Hurricane Vases and Solar Light Posts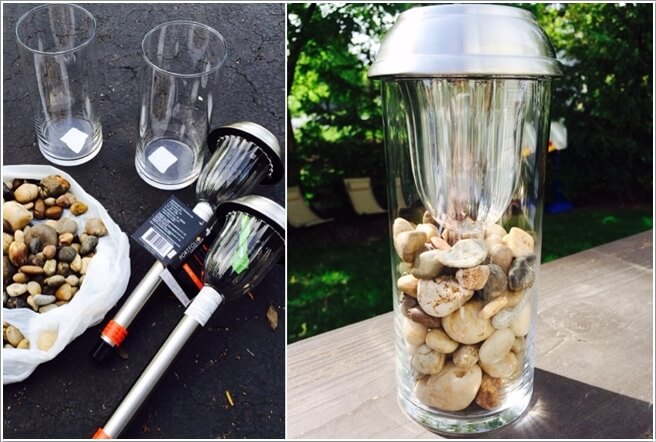 Image via: pinterest
4. Add Solar Lights to Cedar Posts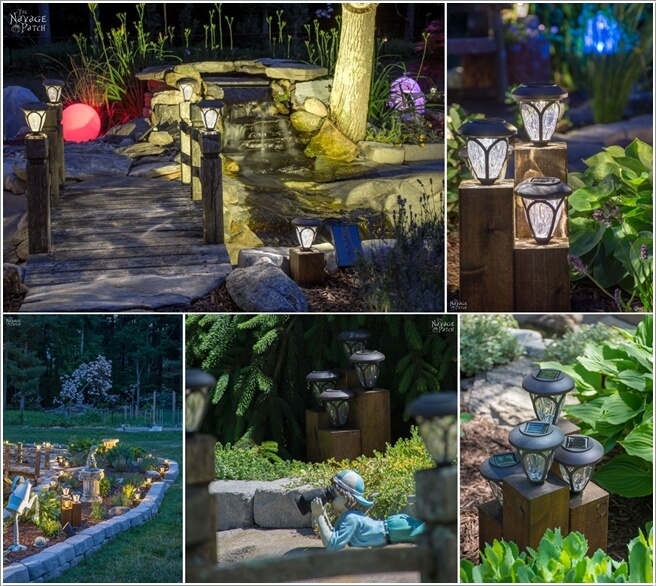 Image via: the navage patch
5. Fill Glass Blocks with Solar Lights, Bury Them in The Garden to Mimic Stepping Stones That Glow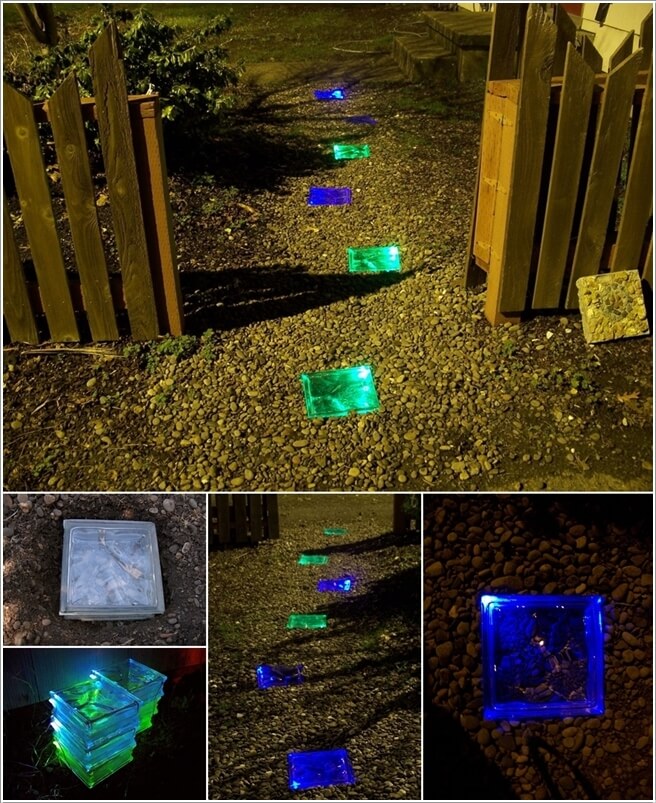 Image via: instructables
6. Add Solar Lamp Posts to Tiered Planters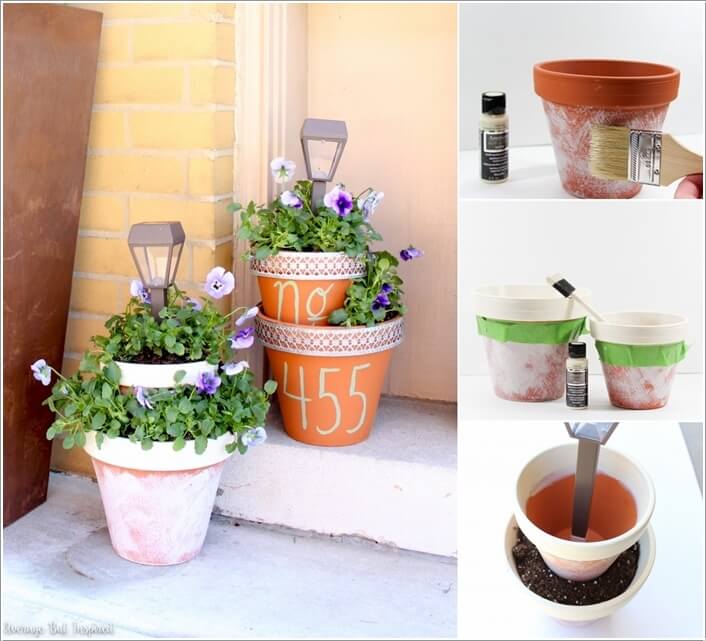 Image via: average inspired
7. Make a Solar Lamp by Drilling Holes in a Tin Can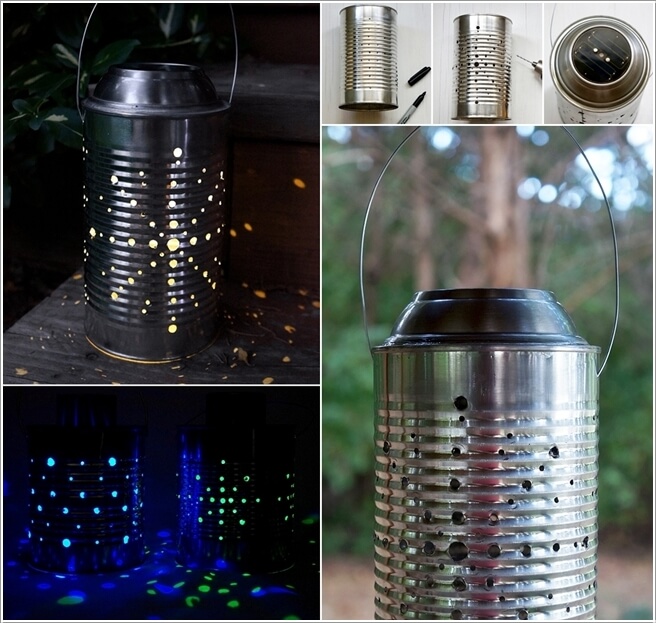 Image via: craftiments
8. Mason Jars Too can Make Great Lamps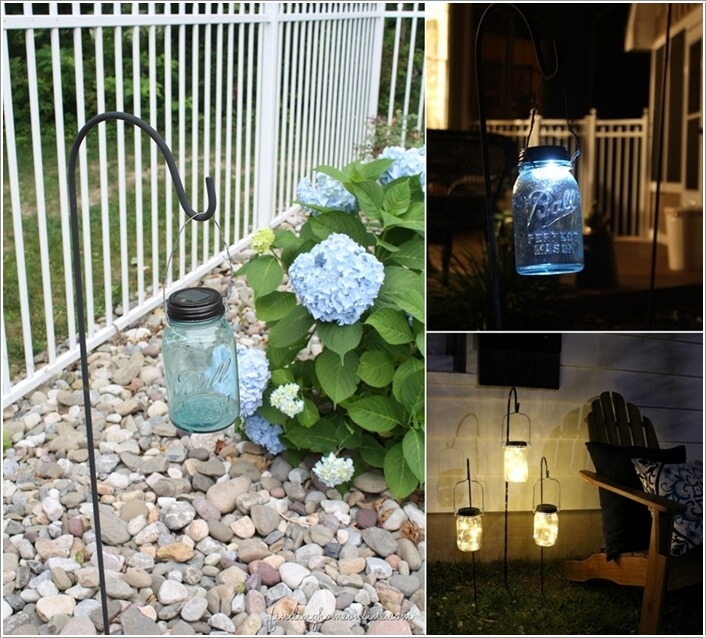 Image via: finding home farms , christina's adventures
9. Paint a Planter in Your Favorite Pattern and Add a Lampshade with a Solar Light Inside; Add a House Number Too If You Like

Image via: everyday home blog
10. Make a Whimsical Fairy House Solar Lamp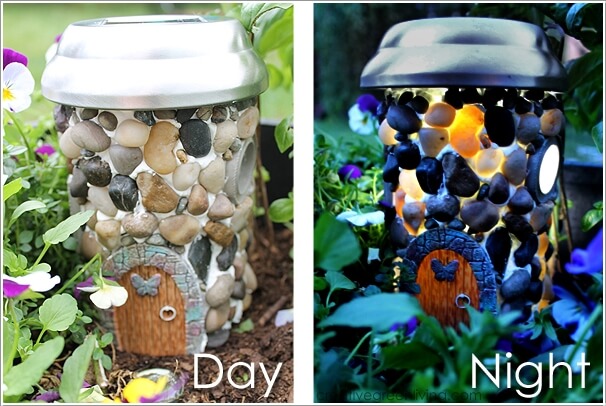 Image via: creative green living
12. Glue Glass Gems to a Mason Jar, Add a Solar Light and Voila!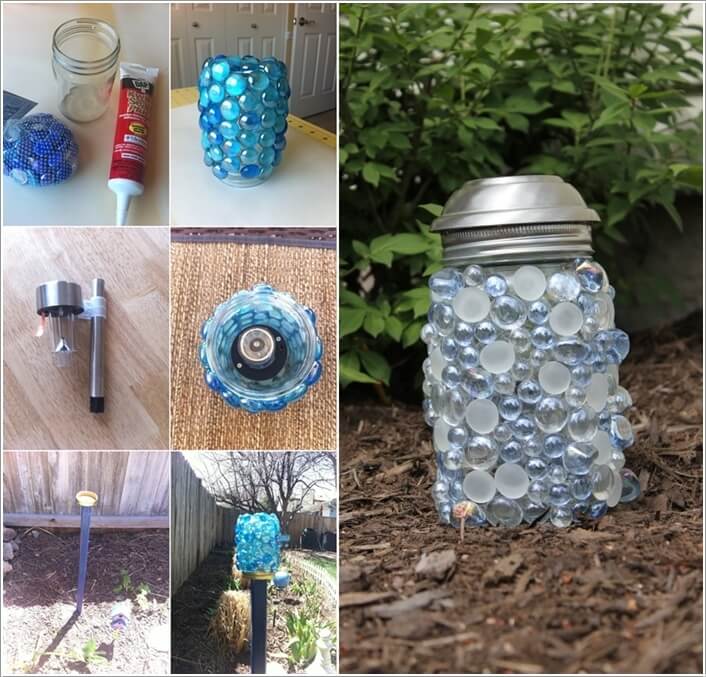 Image via: kathe with an e , pinterest
13. Make Solar Lamps with a Beach Theme, Woo-hoo! These Will be Perfect for Summer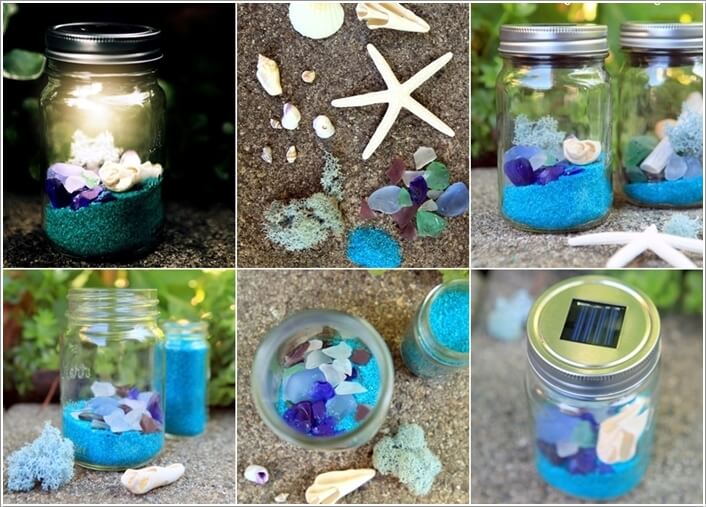 Image via: garden therapy