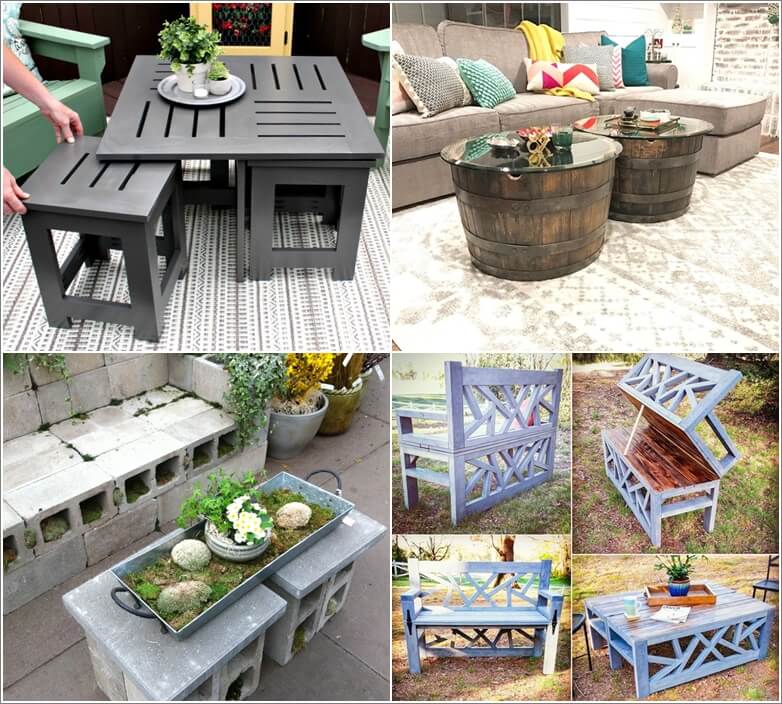 Any kind of seating is incomplete without a coffee table. And the same goes for your porch, patio or garden. If you are in search of an outdoor coffee table then you have arrived at the right place. We have collected some really cool DIY coffee table ideas. So, take a look:
1. A Re-purposed Shipping Pallet with Casters Added to It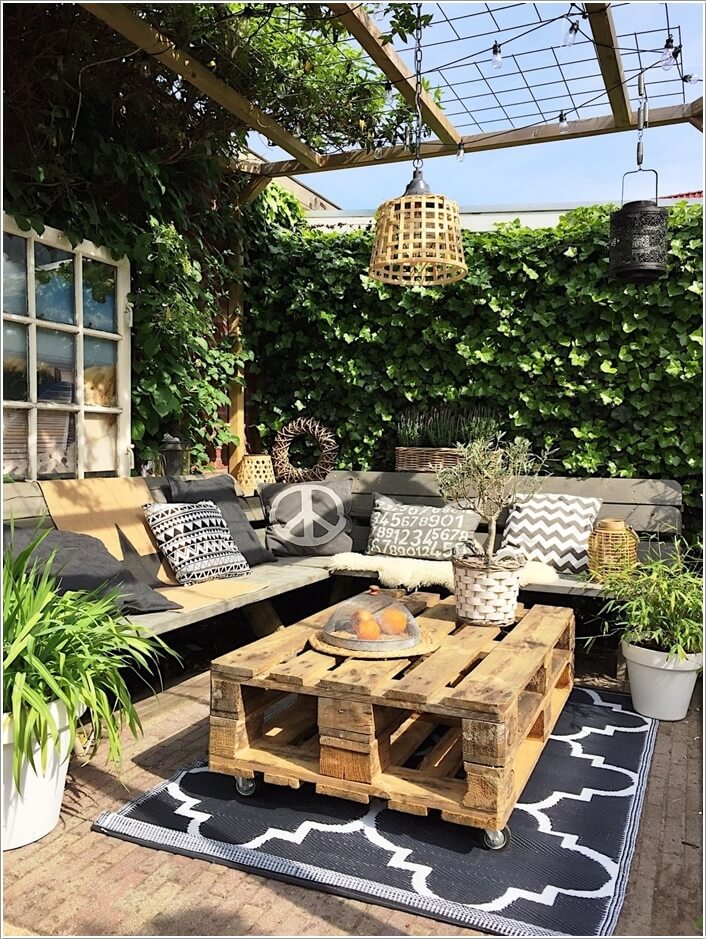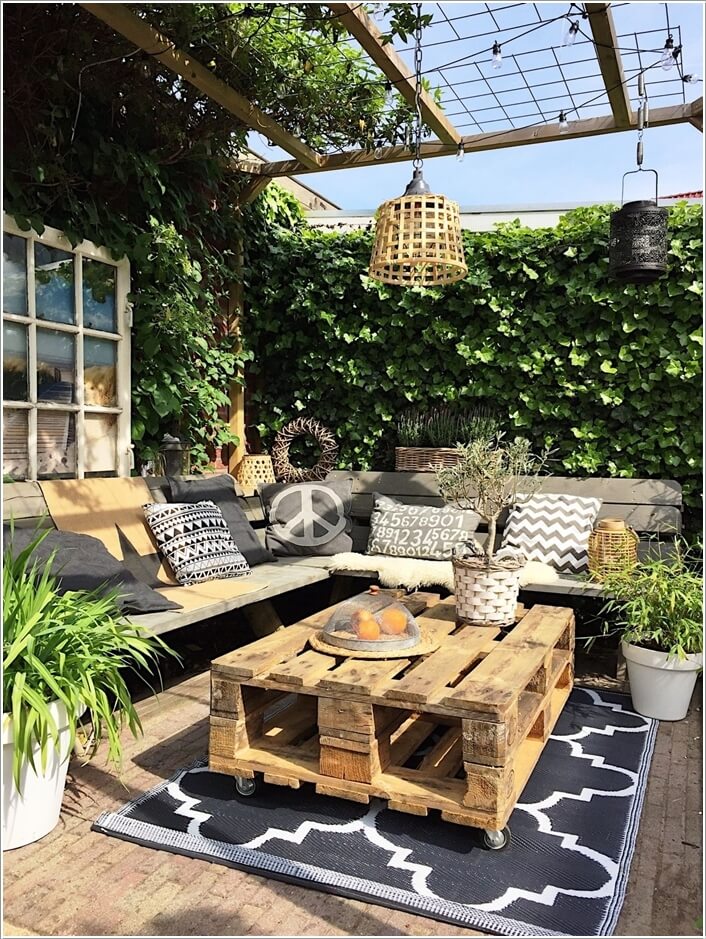 Image via: le blog de pantoufle
2. A Large Metal Bucket Topped with a Wire Spool Disc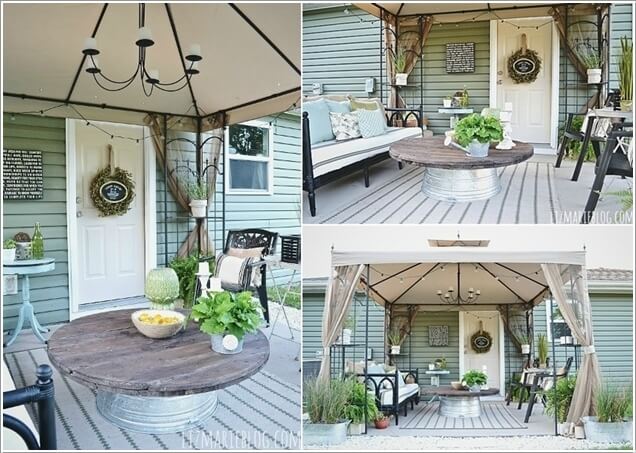 Image via: liz marie blog
3. Two Chevron Pattern Tables Made with Wood and Pallets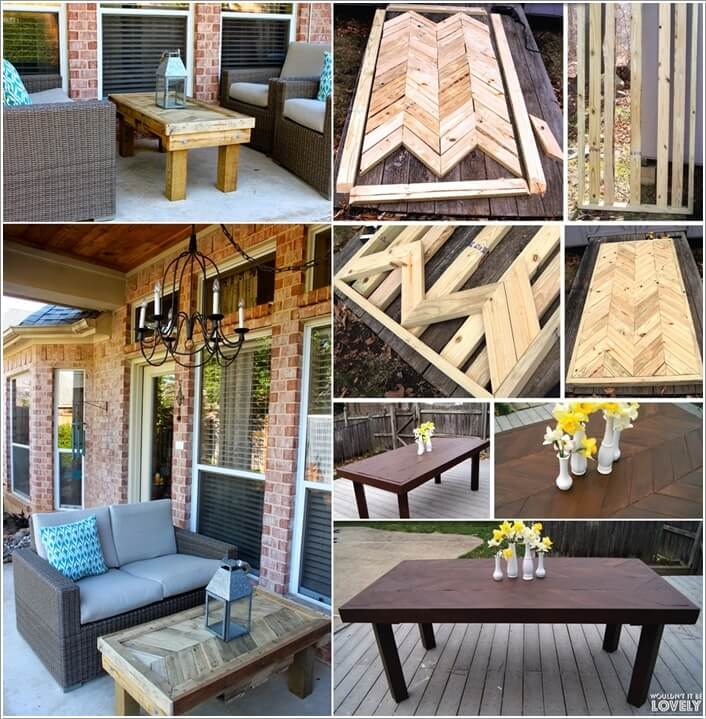 Image via: crafty texas girls , wouldn't it be lovely blog
4. A Clever Outdoor Coffee Table Built with 4 Hidden End Tables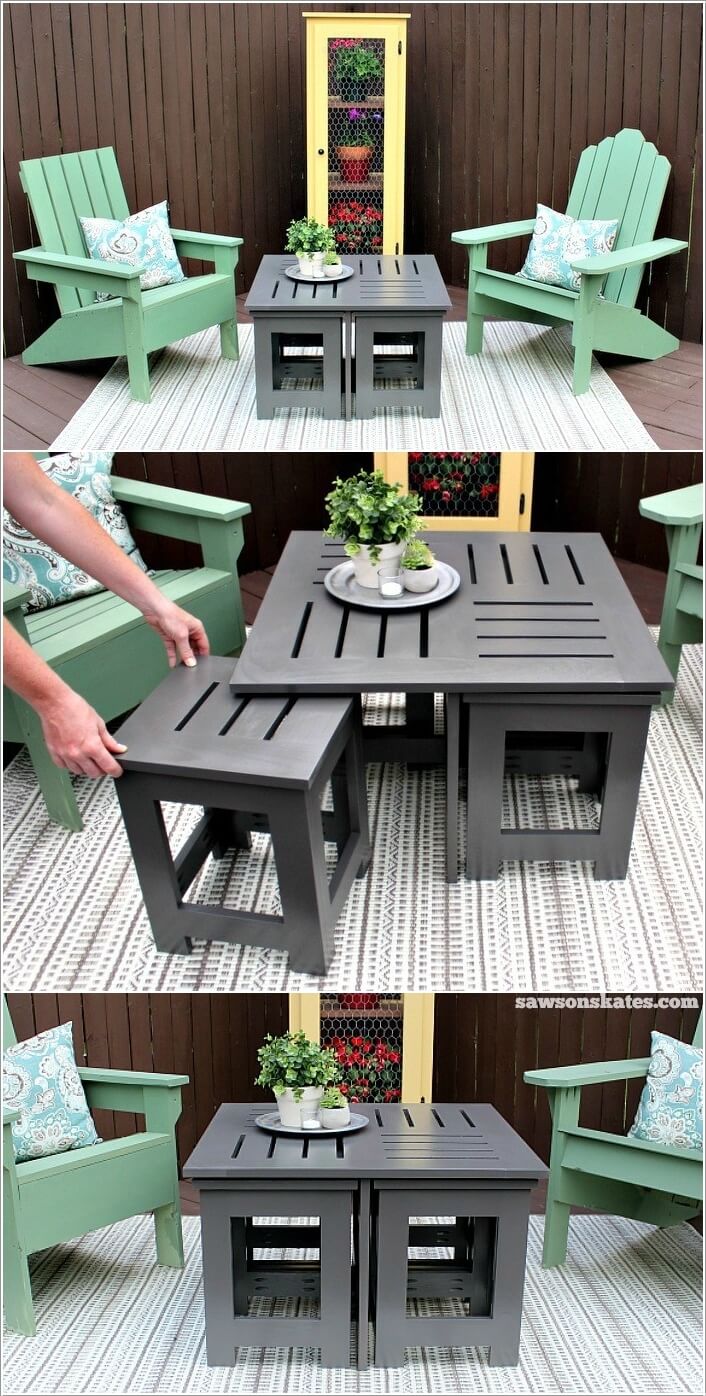 Image via: saws on skates
5. A Rustic Coffee Table Made with an X Base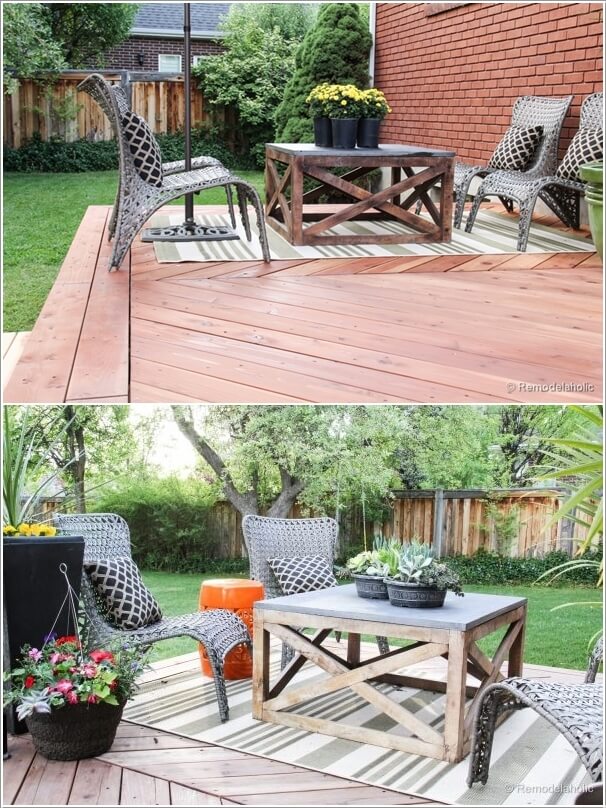 Image via: remodelaholic
6. An Outdoor Table With Mosaic Tiles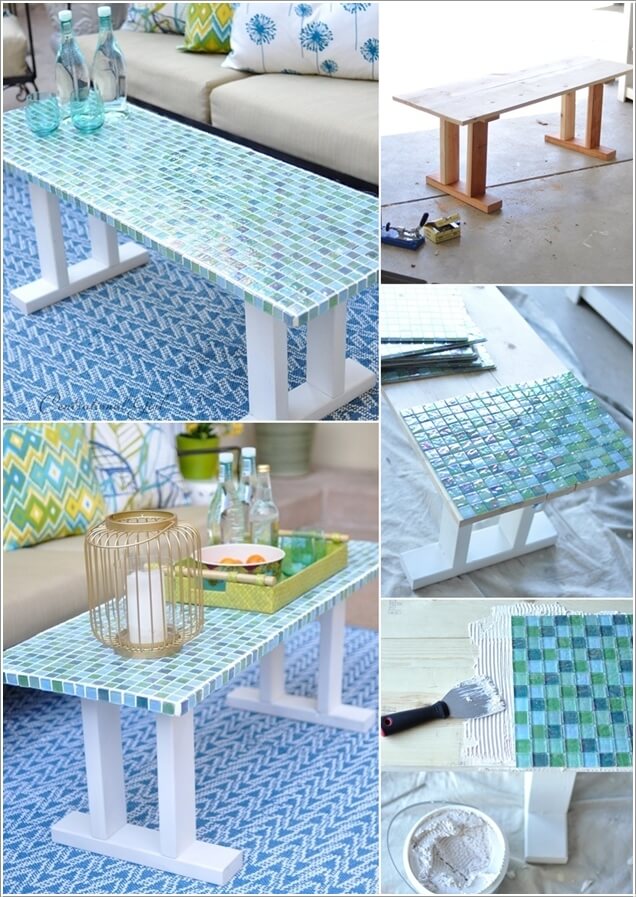 Image via: centsational style
7. A Coffee Table with a Concrete Top and a Wood Base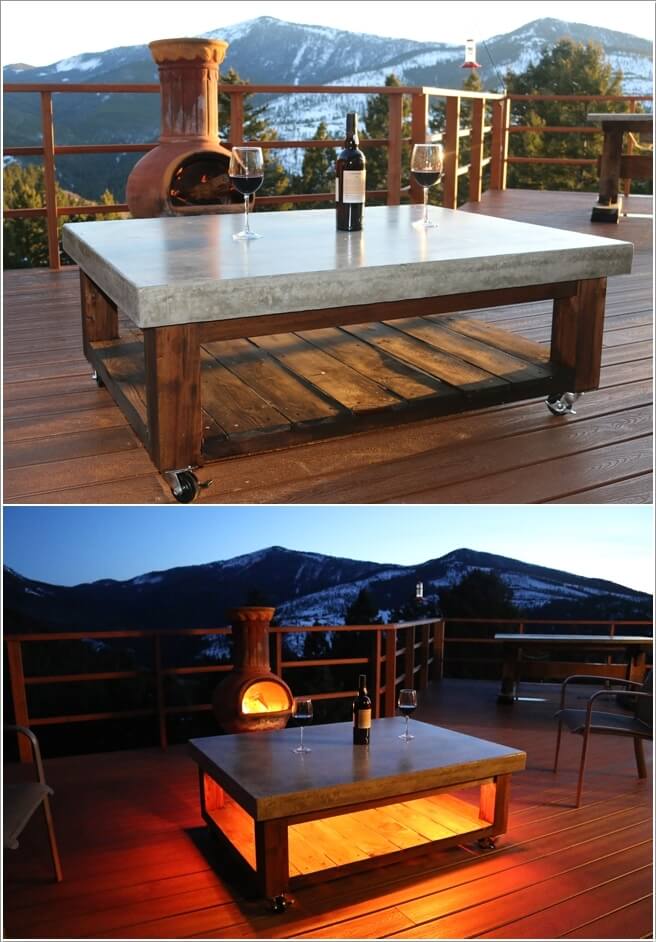 Image via: diy pete
8. A Birdbath Filled with Sand and Seashells Topped with Glass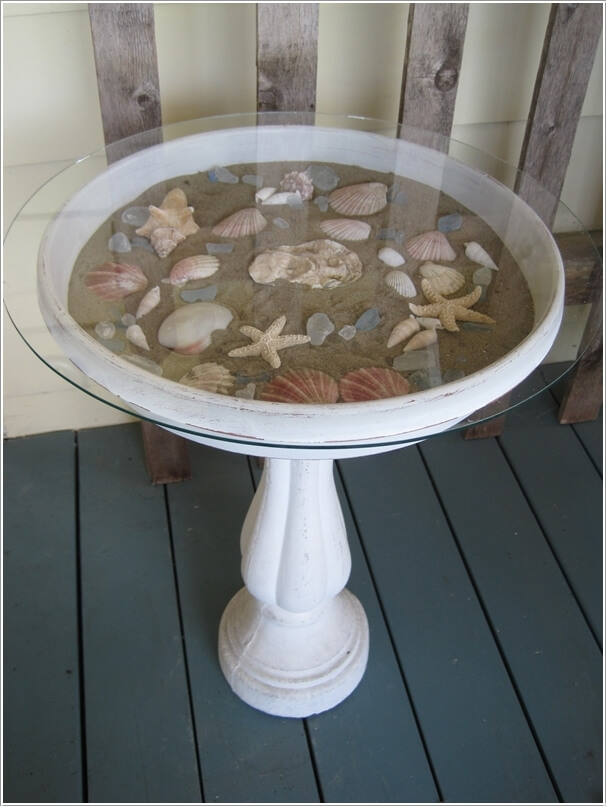 Image via: pinterest
9. Coffee Tables Made with Wine Barrels Cut in Half and Topped with Glass and Wood Discs Respectively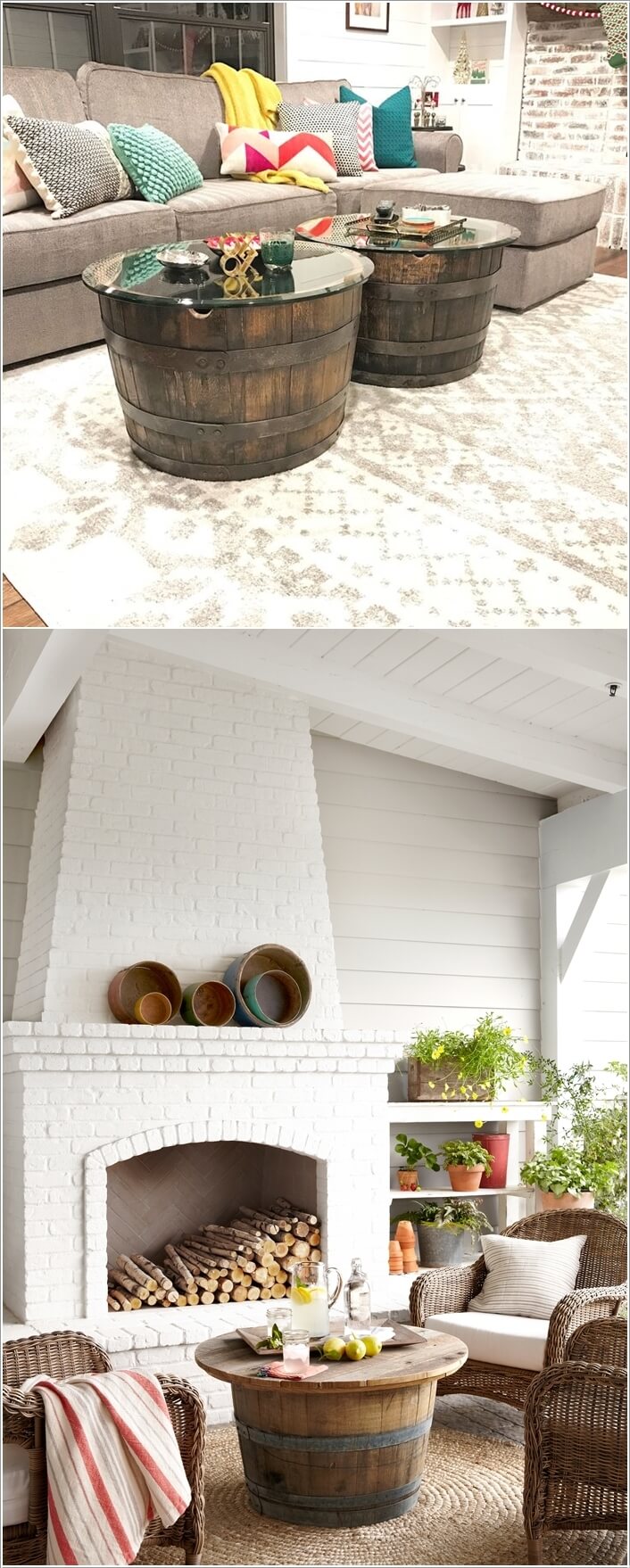 Image via: Motor City Barrels Pinterest , country living
10. A Recycled Wine Crate Coffee Table with a Glass Top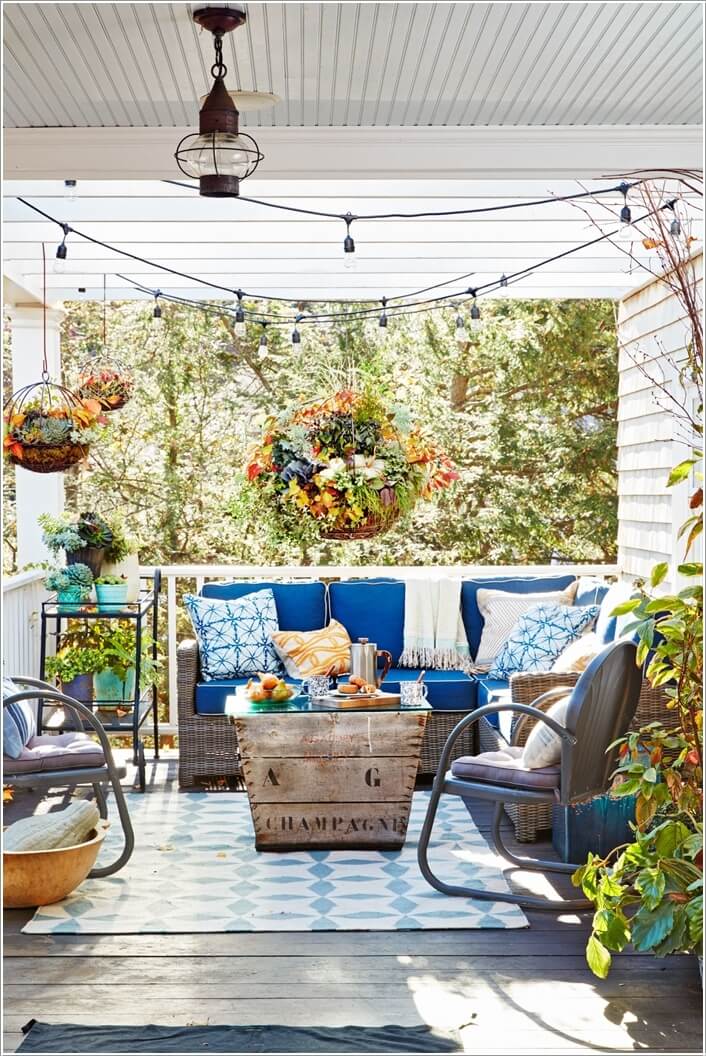 Image via: country living
11. An Ingenious and Creative Coffee Table That is Actually Converted from a Bench; This one Deserves Two Thumps Up!

Image via: handmade haven
12. Old Bathtubs Converted into Planter Coffee Tables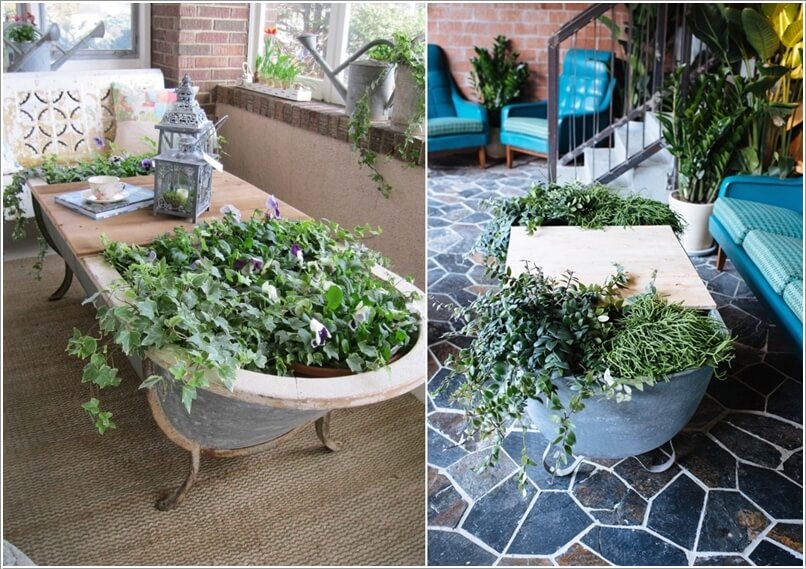 Image via: recyclart , a pair and a spare diy
13. Cinder Block Outdoor Coffee Tables That can Stand All Weathers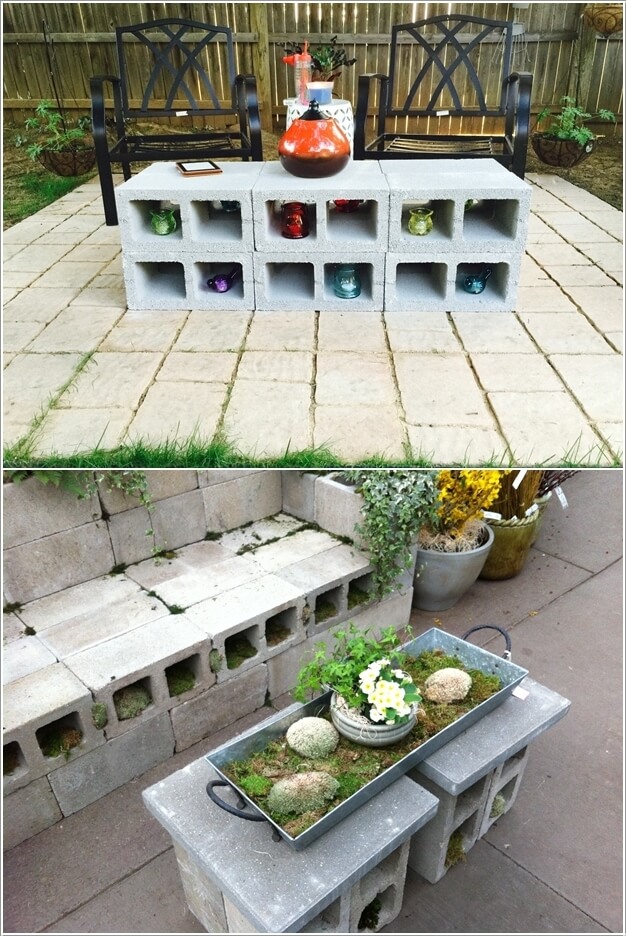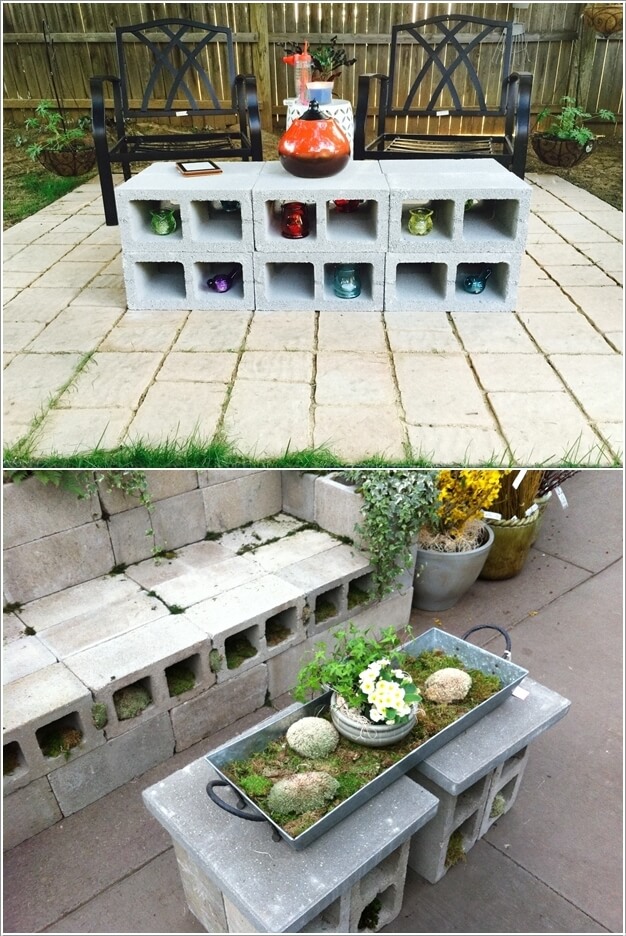 Image via: backyard gardeniing , pinterest