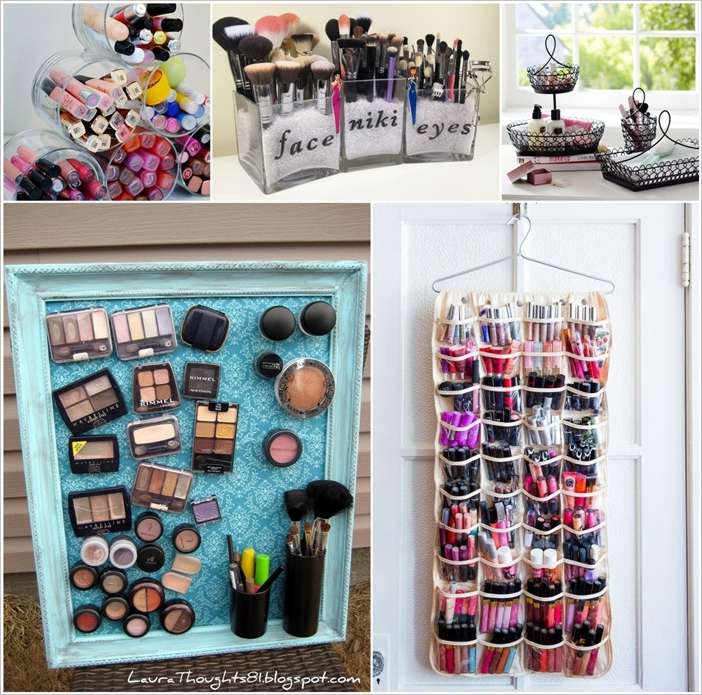 If you love to buy makeup then you must be knowing how important it is to store it in a well organized way. For that take a look at these ideas and see which one you like the most and would want to try:
1. Re-purpose Candle Jars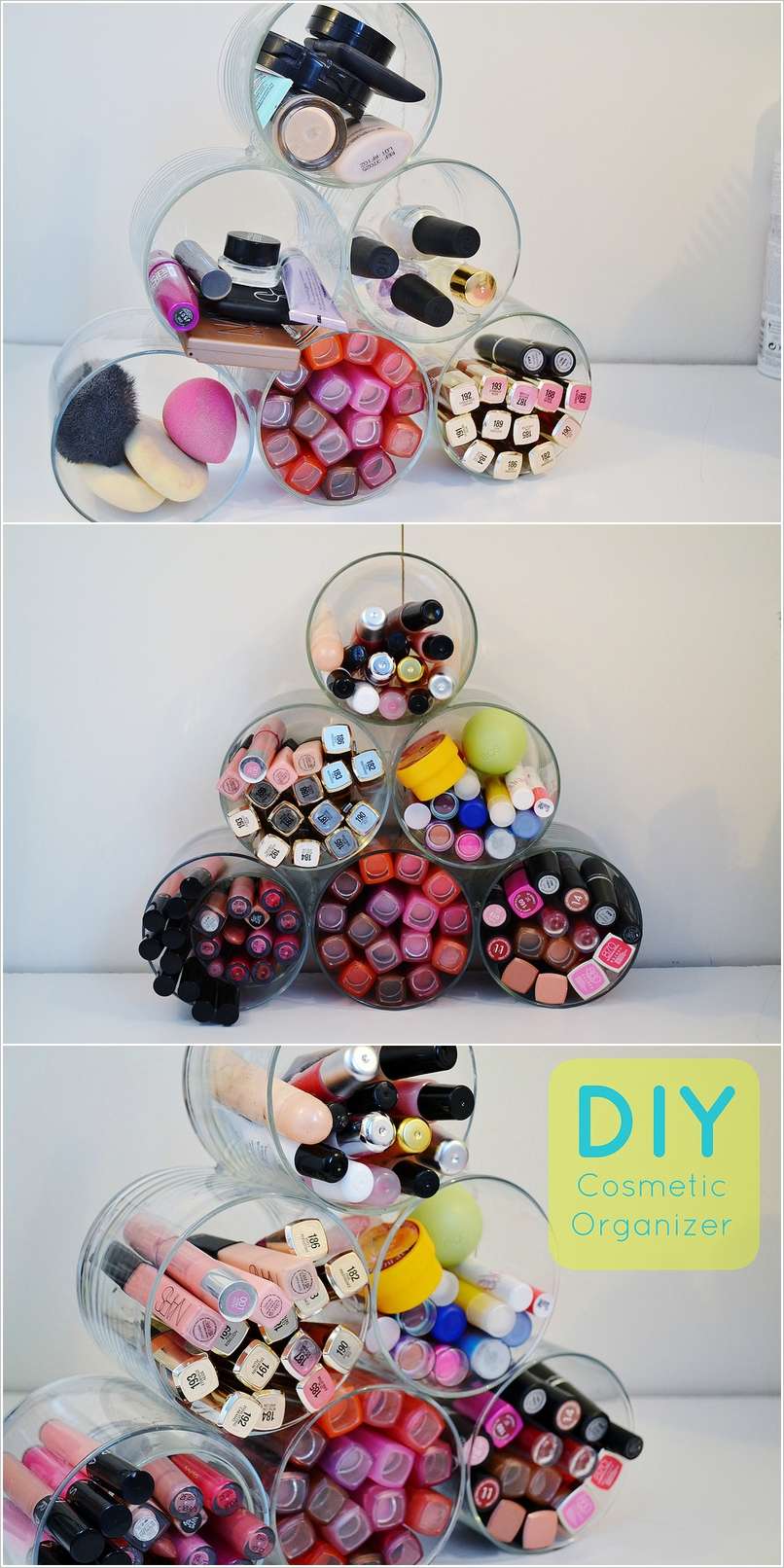 Image via: lust forl ipgloss
2. Fill Beads in a Glass Vase for Easy Makeup Brush Storage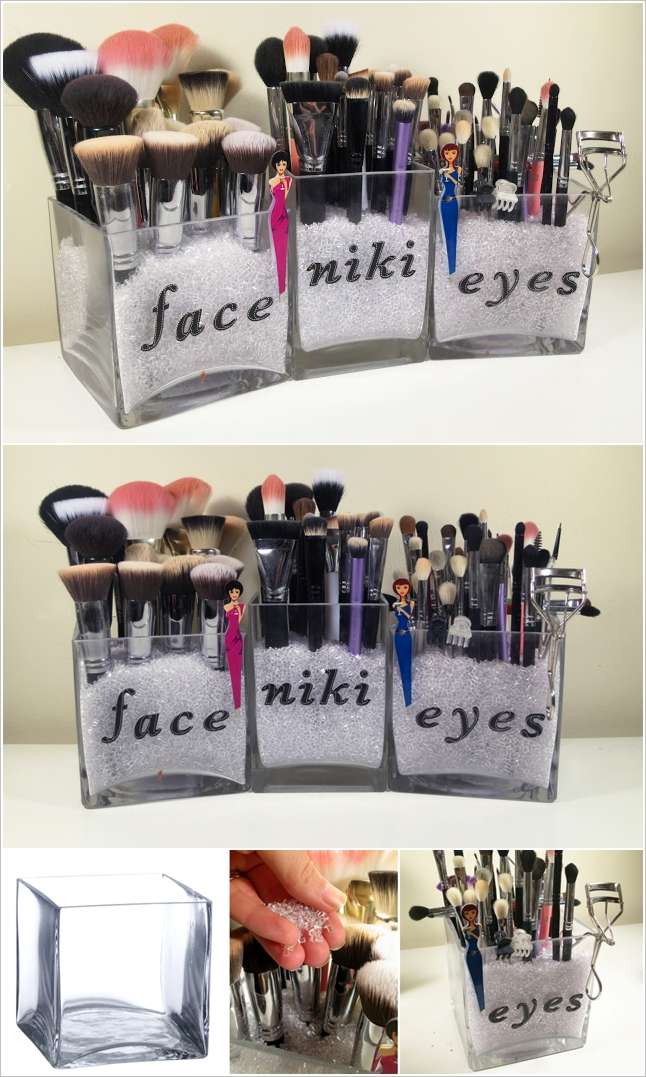 Image via: hello miss niki
3. Cover a Basket with Fabric and Voila!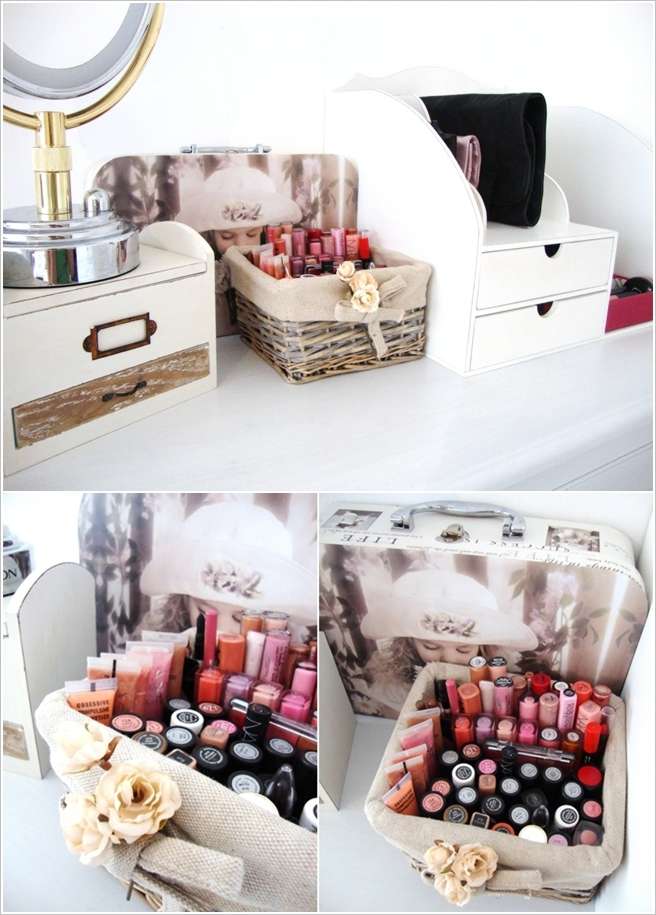 Image via: bubble garm
4. Cupcake Stands Are Great for Makeup Storage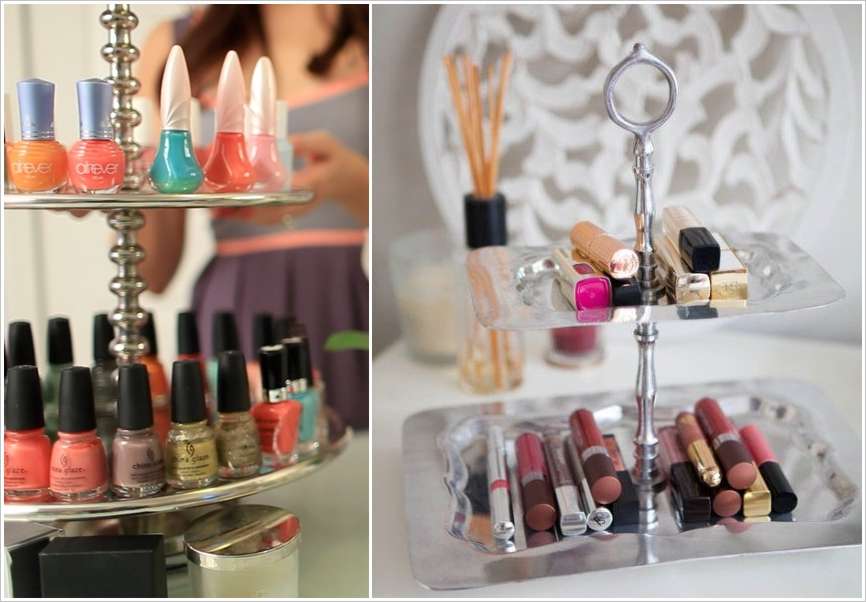 Image via: life ann style , cosmopolitan
5. Store Single Eye Shadows in an Ice Cube Tray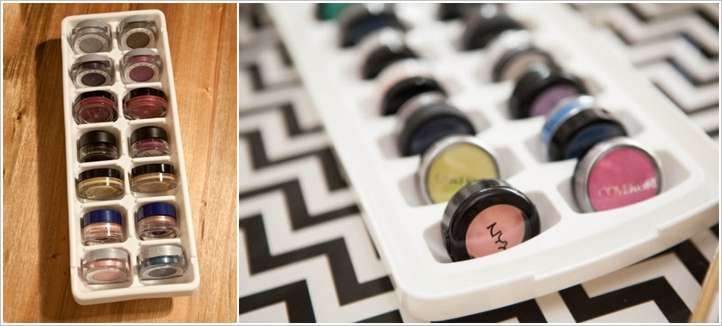 Image via: beauty blitz , cosmopolitan
6. Use a Dish Rack to Store Eye Shadow Palettes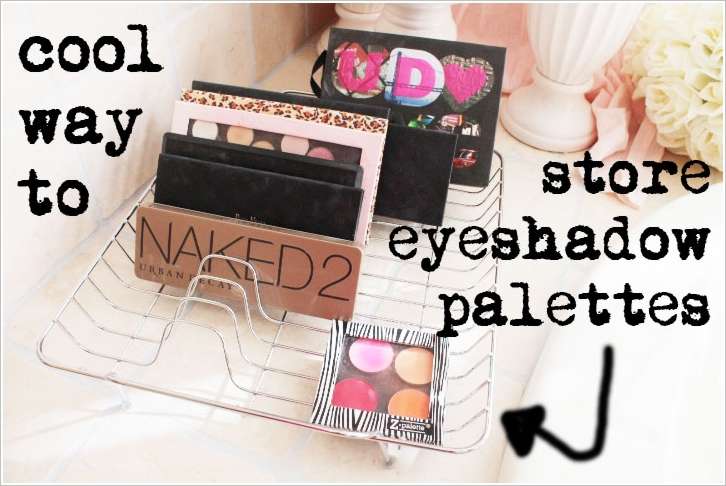 Image via: kandeej
7. Rethink Fruit Baskets for Makeup Storage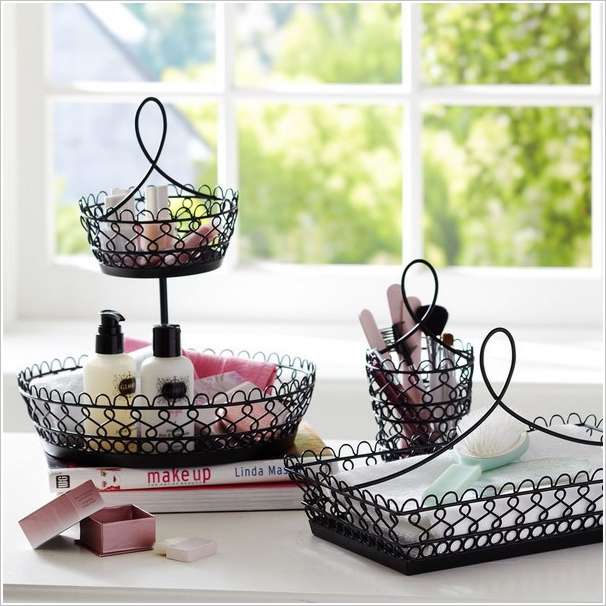 Image via: shelterness
8. Store in a Shoe Organizer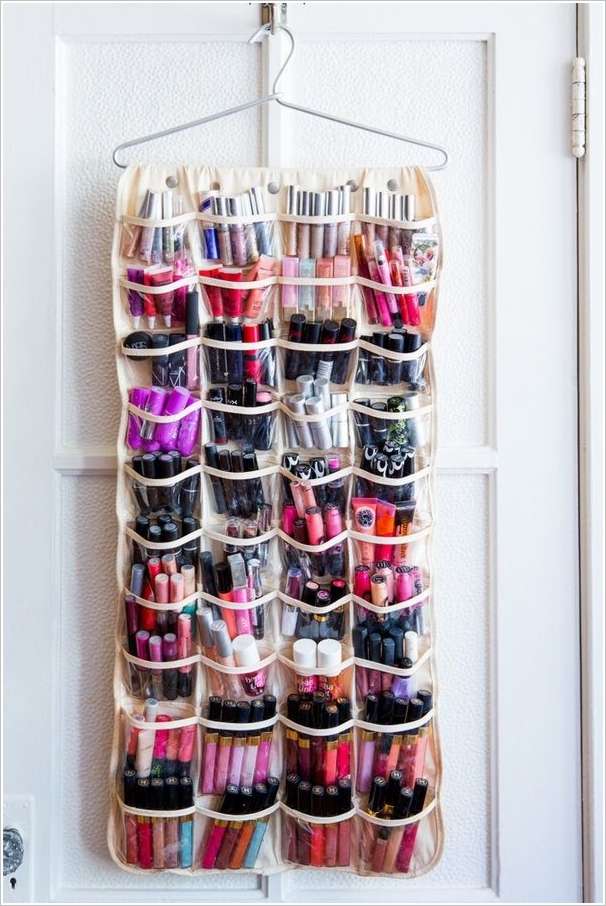 Image via: chicki couture
9. Divide the Drawer Space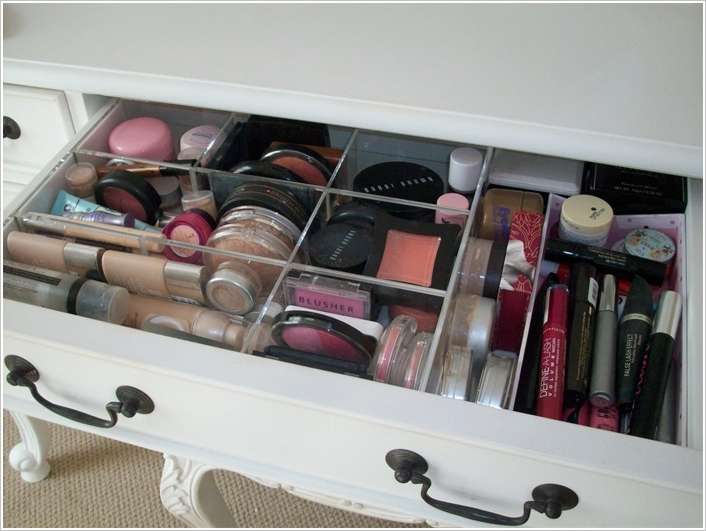 Image via: amy antoinette
10. Think Outside The Box and Store Makeup in Loaf Pans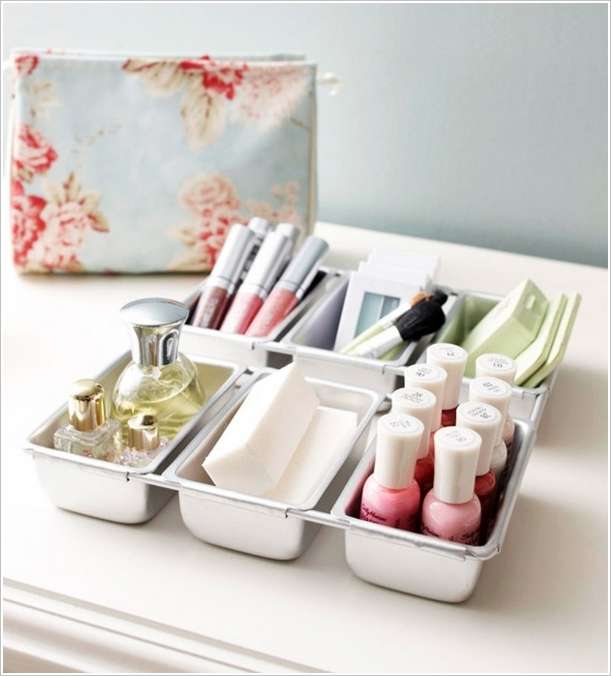 Image via: bhg
11. Make a Magnetic Makeup Board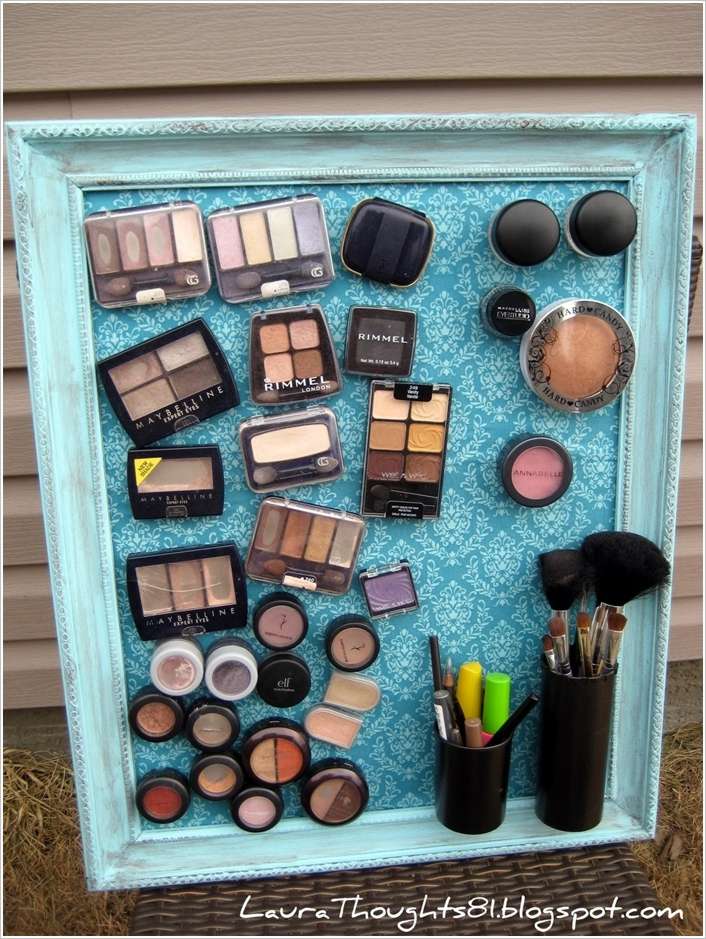 Image via: laurathoughts81
12. A Tool Box Transformed into a Makeup Vanity


Image via: midwestglam