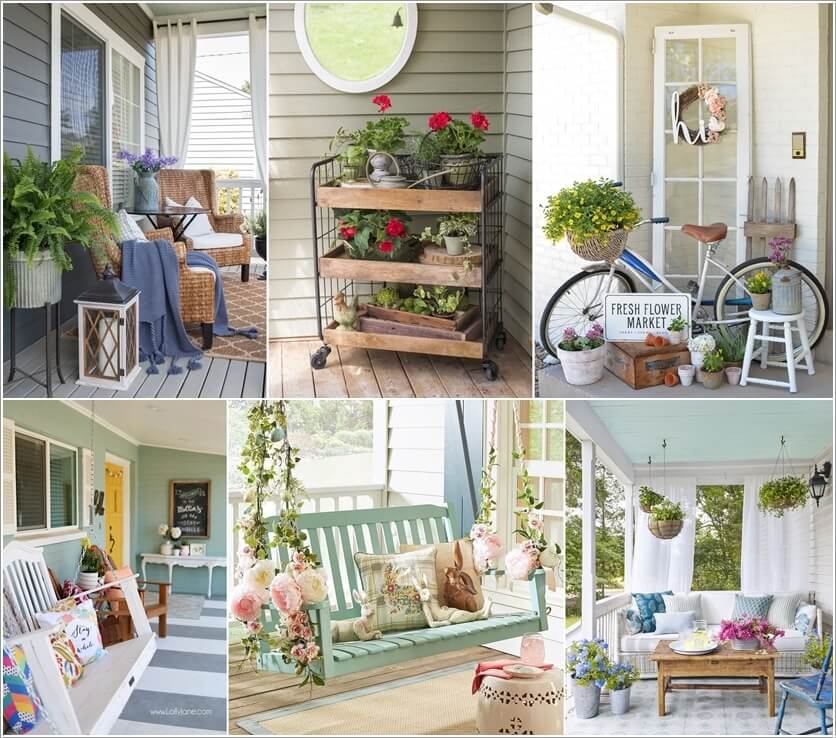 Summer is going to stay with us for many months. So, why not decorate your porch keeping this season in mind? You can decorate with a theme that can stay displayed in your porch till the summer lasts. You can also make some fresh changes that will refresh you every time you sit in your porch. So, here are some wonderful ideas:
1. Summertime is Ideal for a Porch Swing That You Can Build Yourself Too If You Know Carpentry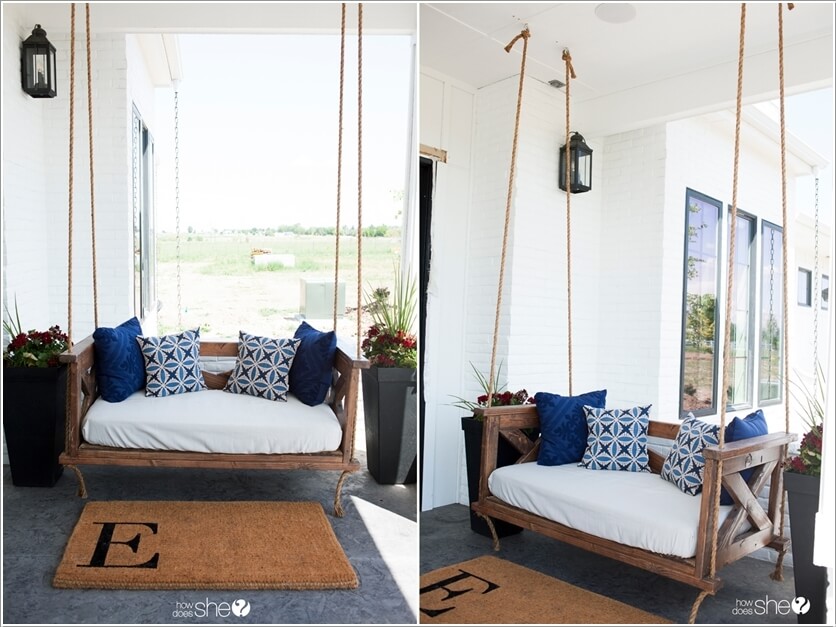 Image via: howdoesshe
2. Display a Porch Sign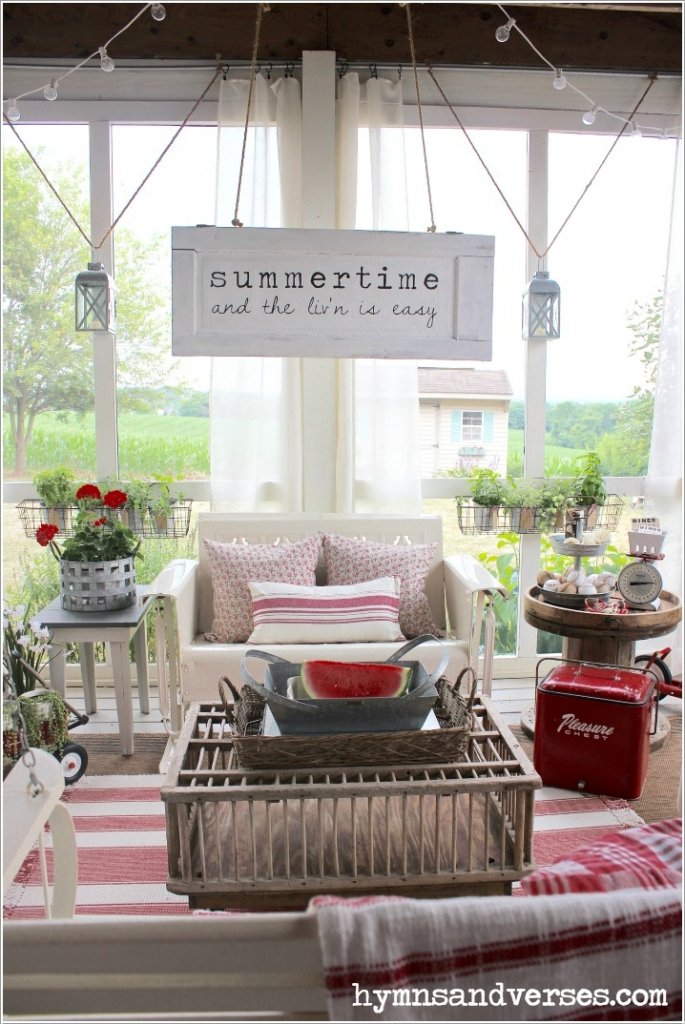 Image via: hymnsandverses
3. Design a Flower Market Inspired Vignette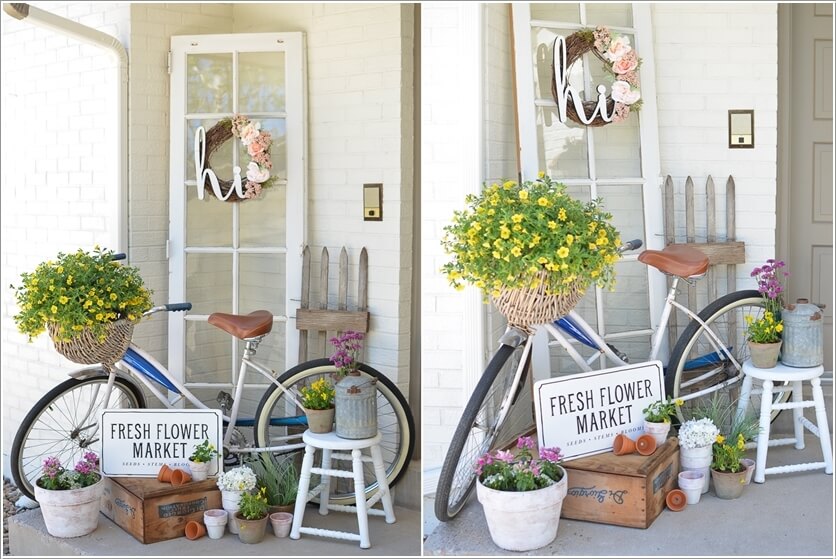 Image via: sarahjoyblog
4. Layer Seagrass Chairs Over a Jute Rug and Add Curtains and Plants for a Breezy Feel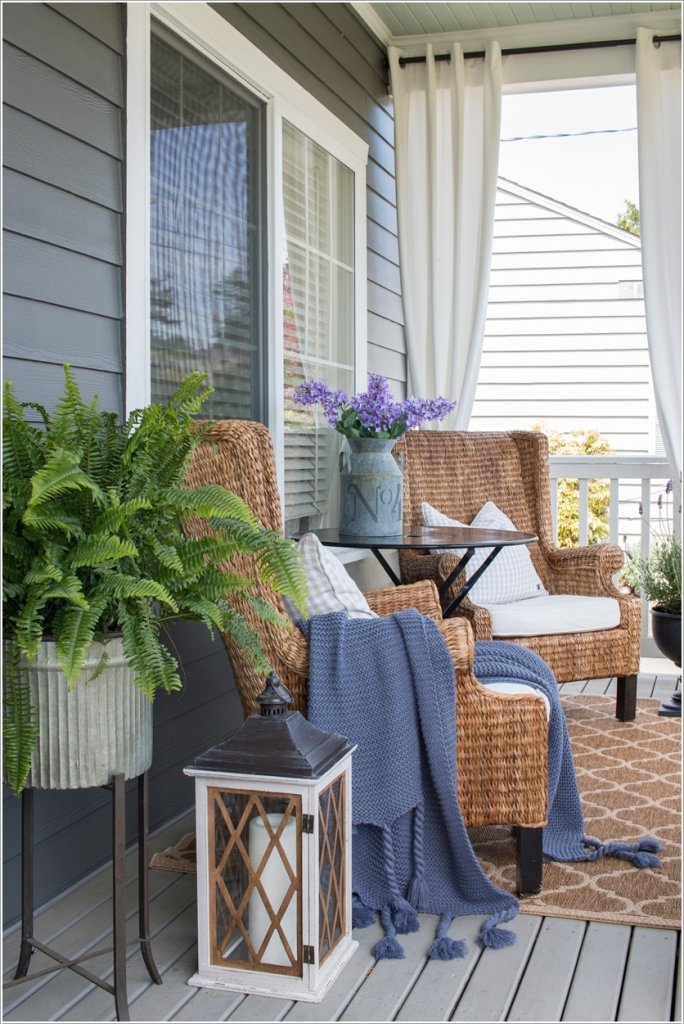 Image via: sawnailandpaint
5. Repurpose a Rack for Putting Flower Pots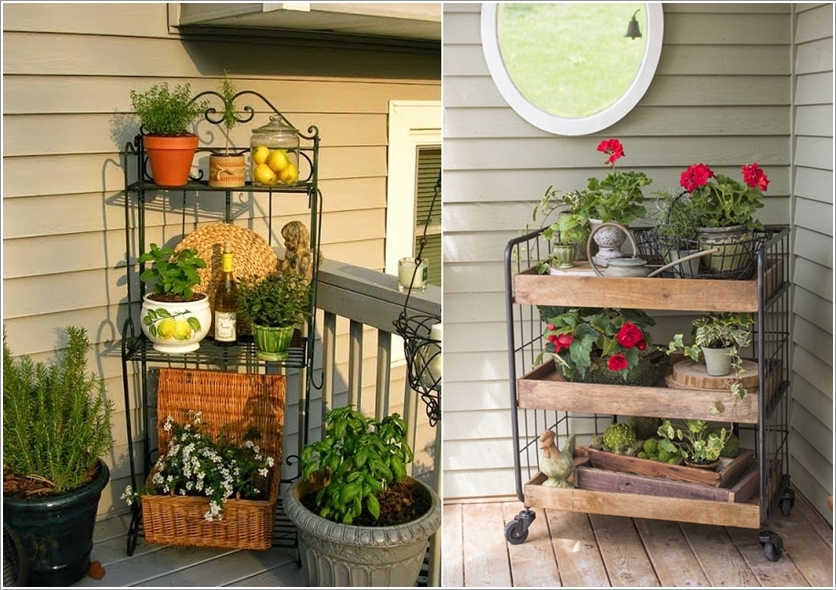 Image via: pinterest , gardeners
6. Hang Some Planters from The Ceiling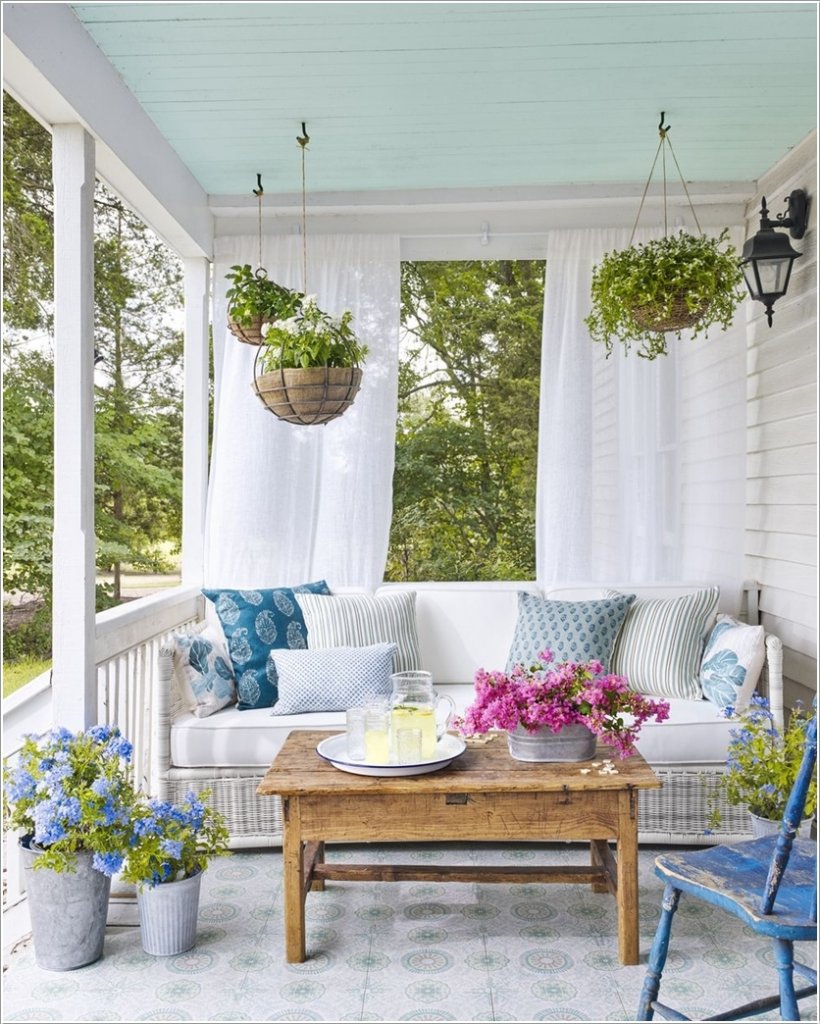 Image via: countryliving
7. Make a Welcome Sign with a Painted Antique Milk Can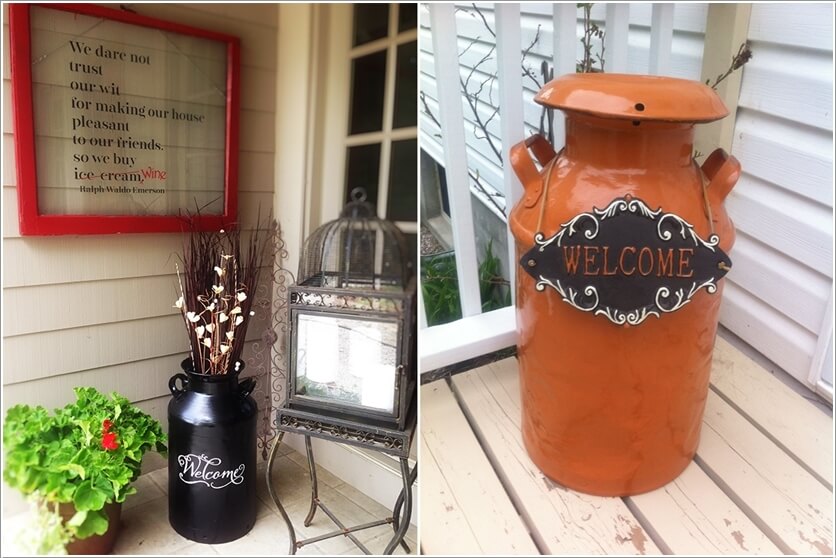 Image via: beautifulwalldecals , pinter
8. Layer a Welcome Rug Over a Patterned Rug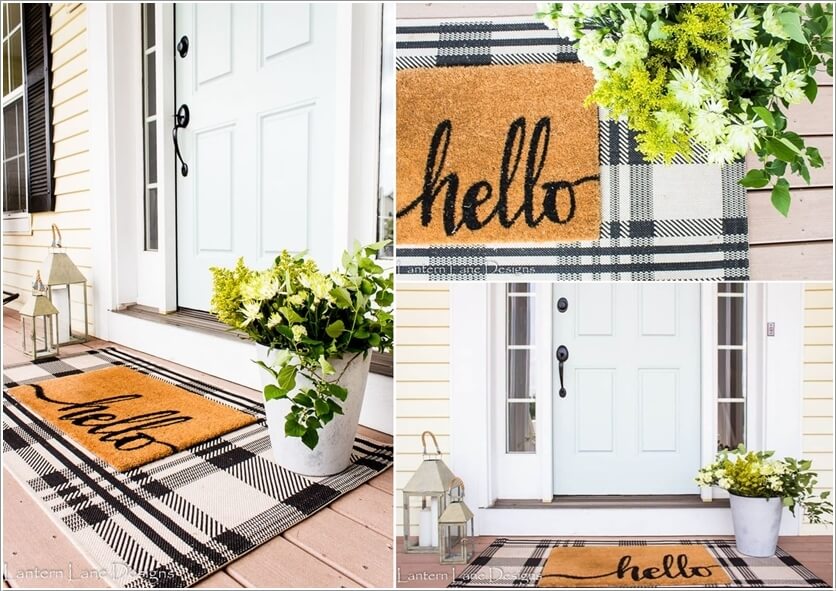 Image via: lanternlanedesigns
9. Paint The Front Door in a Cheerful Color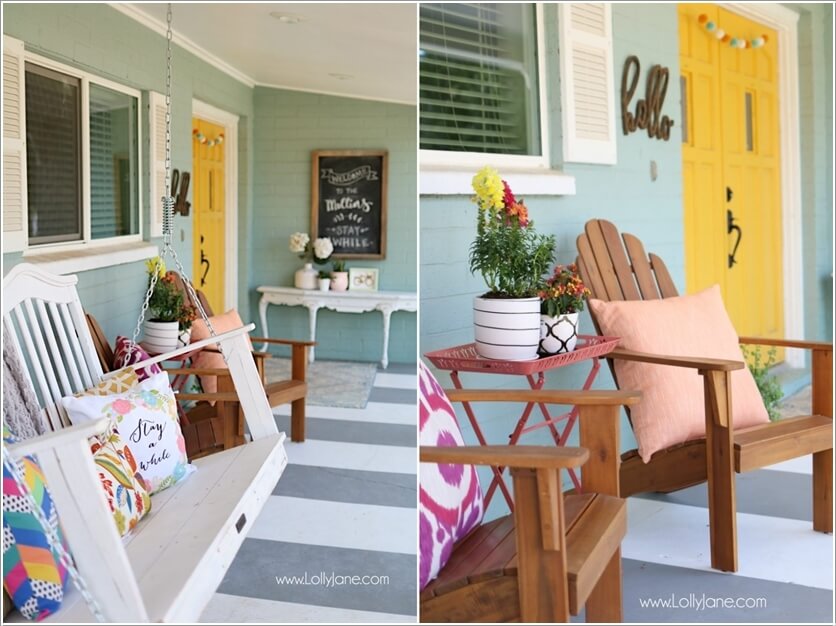 Image via: lollyjane
10. Refresh The Paint of The Furniture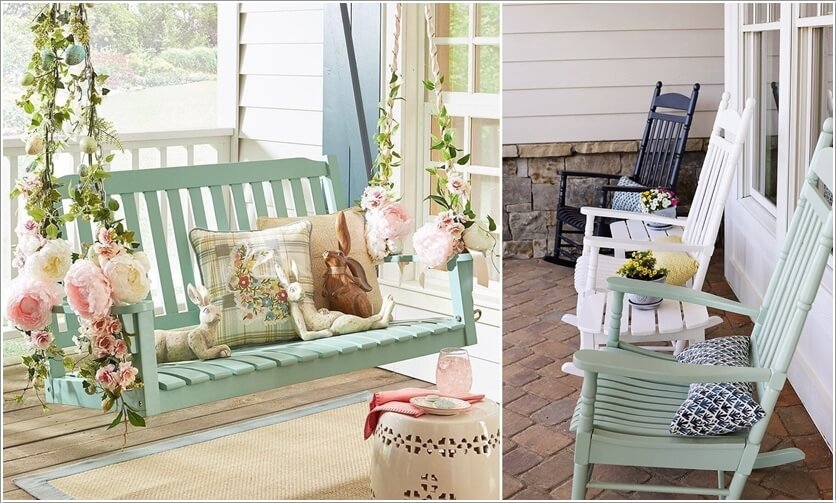 Image via: rengusuk , houseofturquoise
How have you decorated your porch this summer? Let us know in the comments as we would be happy to have your ideas shared with us. Happy decorating!