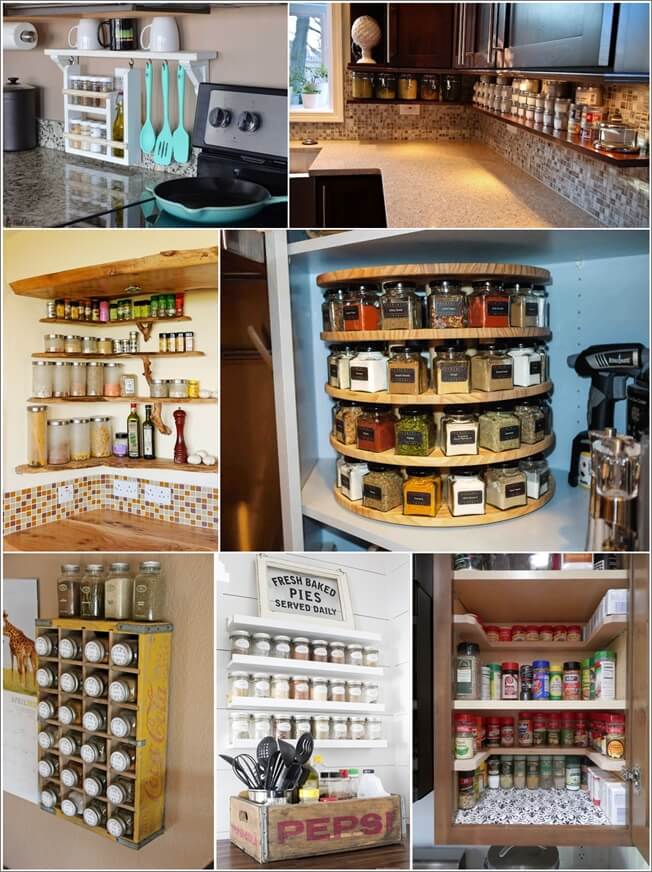 Are you tired of spice jars scattered here and there in your kitchen and at the time of preparing every meal you have to collect them? If yes then you need to build a dedicated shelf for the spice jars. So, here you go for some wonderful DIY spice shelf ideas:
1. Install a Long Floating Shelf Along The Backsplash Made with the Wood of Your Choice; That's Going to Enhance The Look of The Backsplash Too Along with Boosting the Storage of Your Kitchen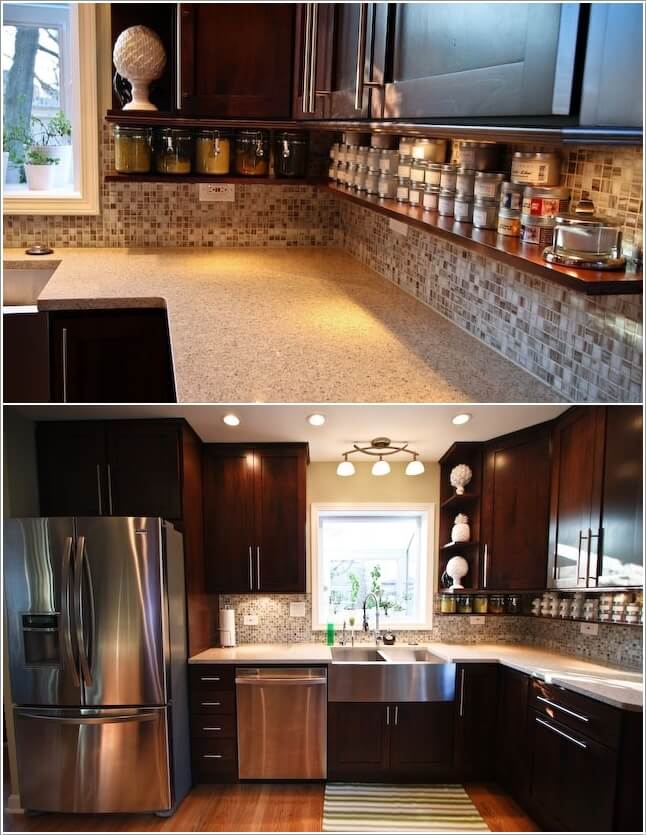 Image via: jen caputo
2. Outfit a Cabinet with Shallow Shelves in L Shape; Now That's Pretty Clever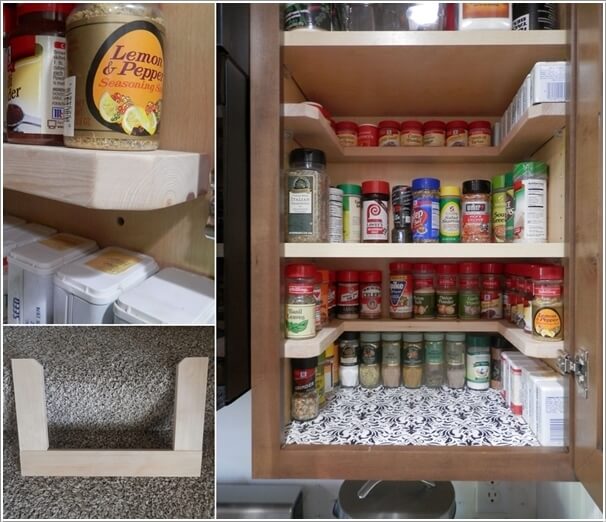 Image via: home talk
3. Get Thrifty and Do Some Recycling with Pallet Wood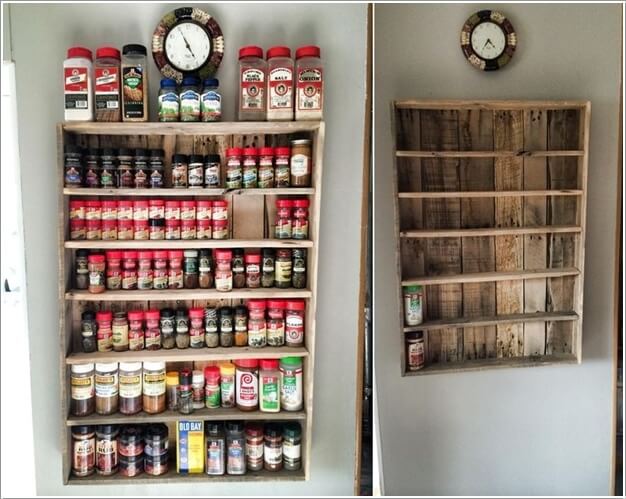 Image via: instructables
4. Build a Ladder Inspired Hanging Spice Shelf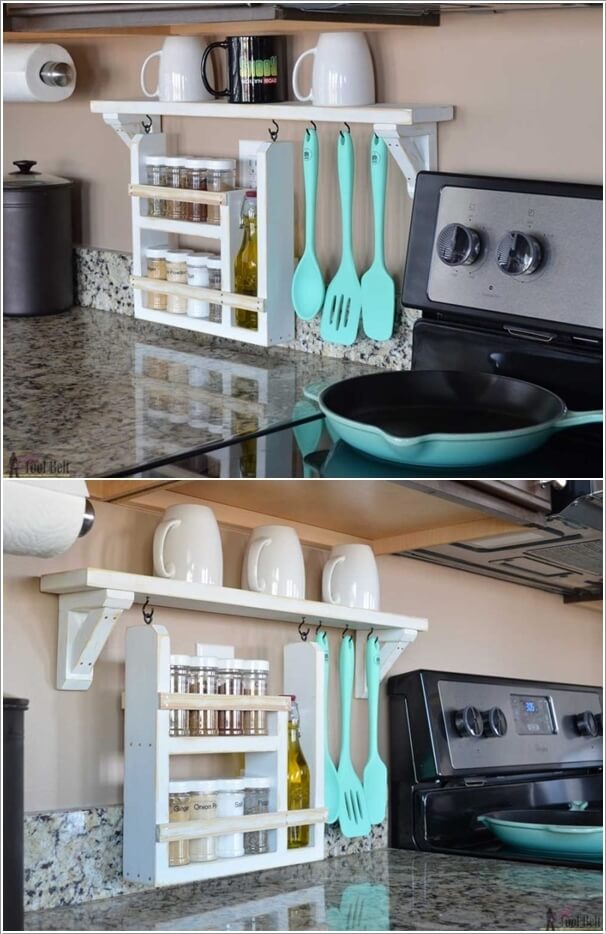 Image via: her tool belt
5. Re-Imagine a Vintage Coca Cola Crate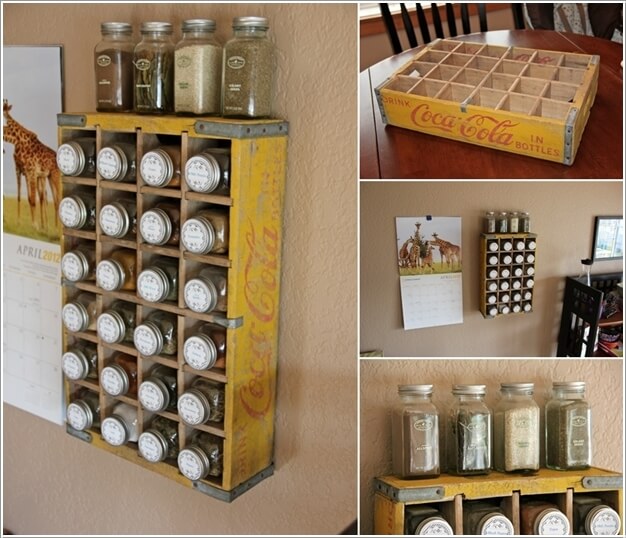 Image via: bro haha
6. Picture Ledges Can Make Great Spice Shelves in No Time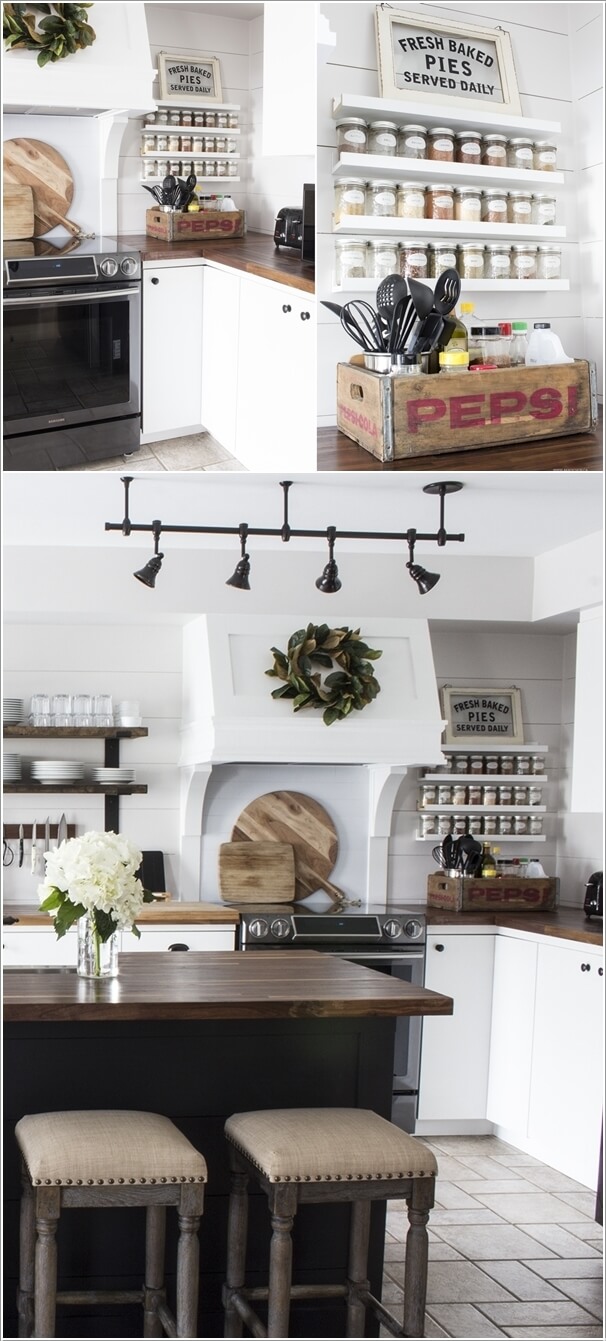 Image via: aka design
7. Make a Rustic Spice Shelving Area with Live Edge Wood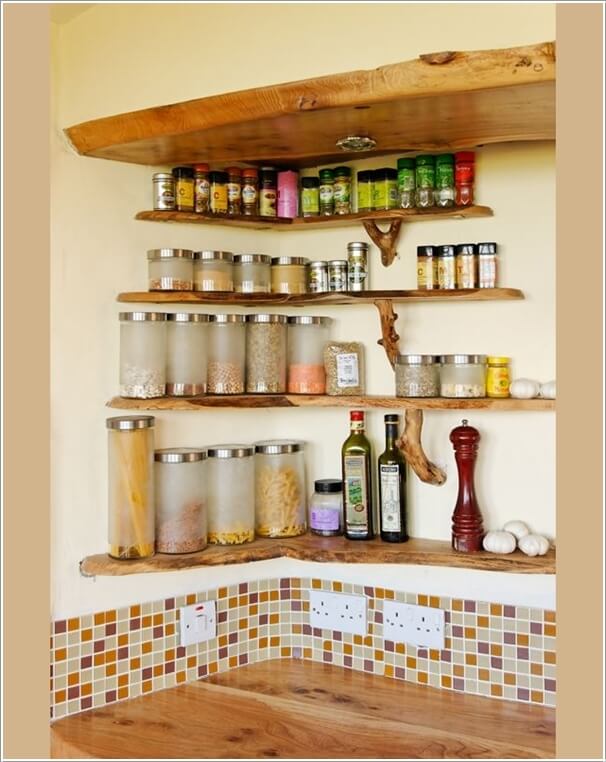 Image via: pinterest
8. Create Spice Shelves from Antique Sewing Machine Drawers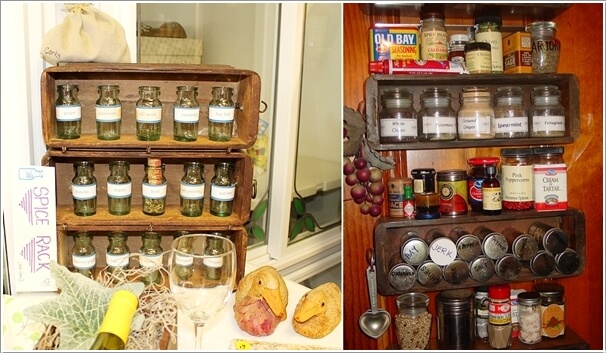 Image via: pinterest , pinterest
9. Who Knew Vintage Silver Casserole Servers Could Store Spice Jars So Well!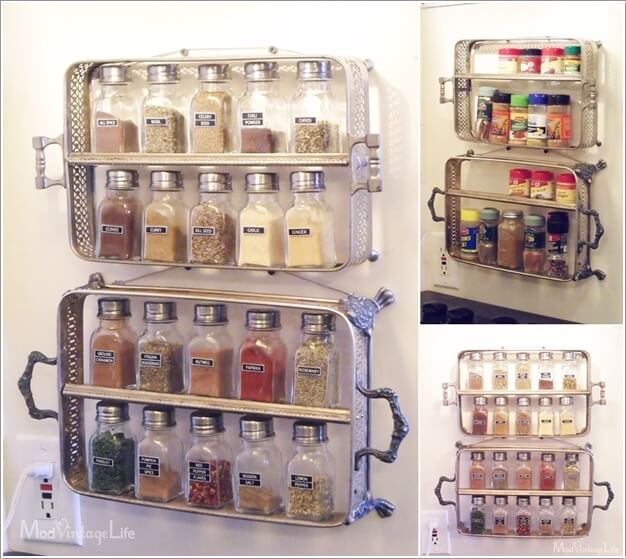 Image via: mod vintage life
10. If You Have a Huge Collection of Spices Then a Lazy Susan Shelf is The One You Should Give a Whirl to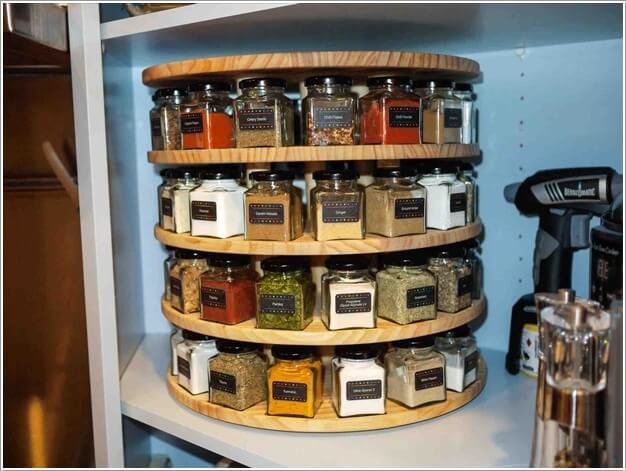 Image via: kitchen living room