A small space is usually a challenge when it comes to making the most out of the it. With the limited area of space available it becomes a must to plan everything in advance and ponder upon such design solutions that can give the small space an illusion of a bigger one. You can make a small space look bigger by employing some clever techniques. So, here are some tips that you would like to follow for designing your small space: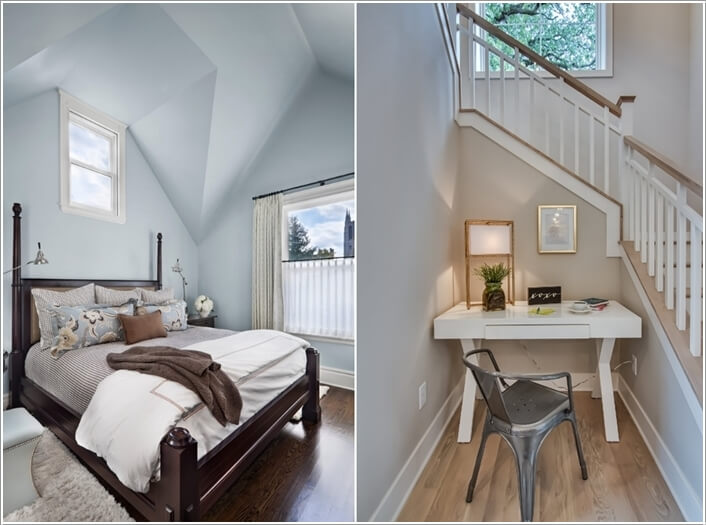 1. Use of neutral or pale shades on the walls in the form of paint can give a sense of width to a room or a nook. And to balance the muted hue of paint you can go for one more pieces of furniture or accessories that are in dark color. Thus, this will prevent the room from looking too cool and will add warmth to it.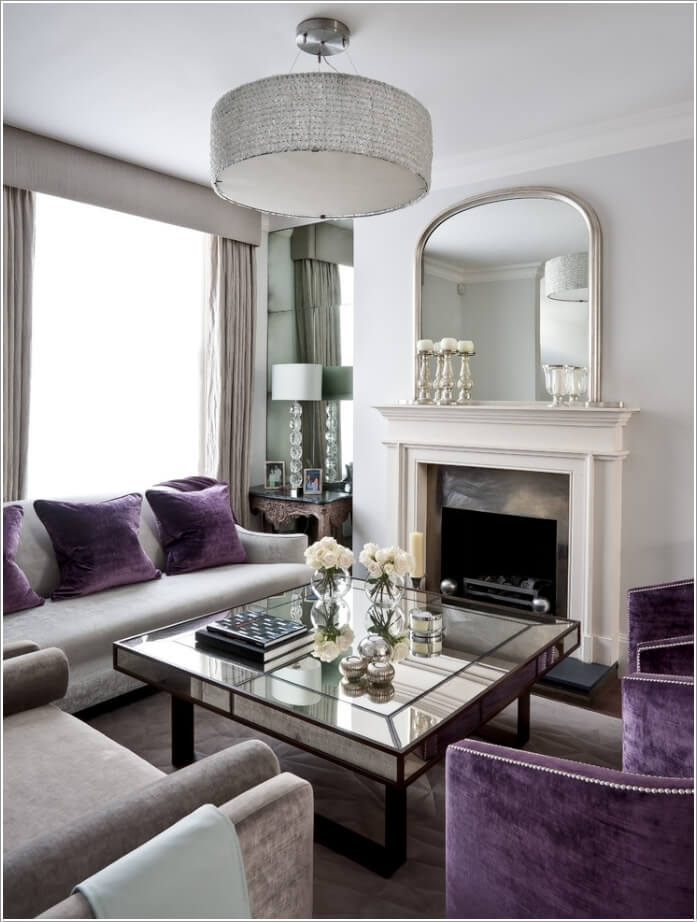 2.  Mirrors are a great way to make a room feel bigger. Moreover, the use of mirrors in different shapes and sizes is not just limited to the walls. You can even go for such furniture pieces that have a mirrored surface. In this manner you will get two benefits. Firstly, the mirrors will create a sense of a bigger size of the room. Secondly, they will add an instant glamor to the room. Also team up the mirrors with plush furniture to give an ultra luxurious look to your small room.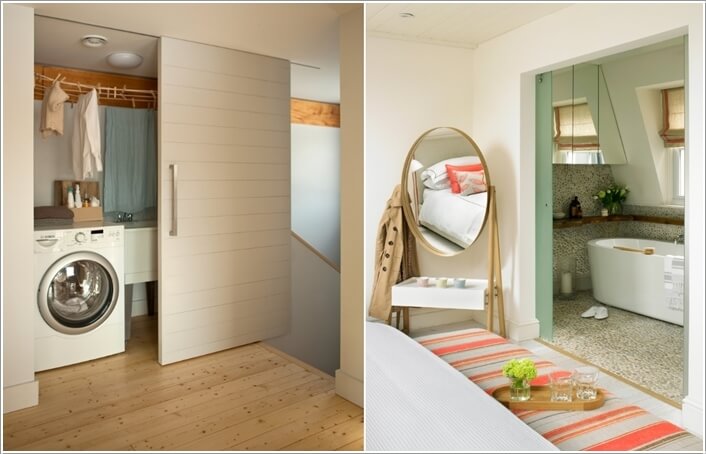 3. How many times has it happened that in a small space you had to remove furniture or other decor items to make room for the door to swing? Many times, right? Well, instead of letting the door take that precious chunk of space, replace the swing door with sliding doors and you will feel the difference for yourself.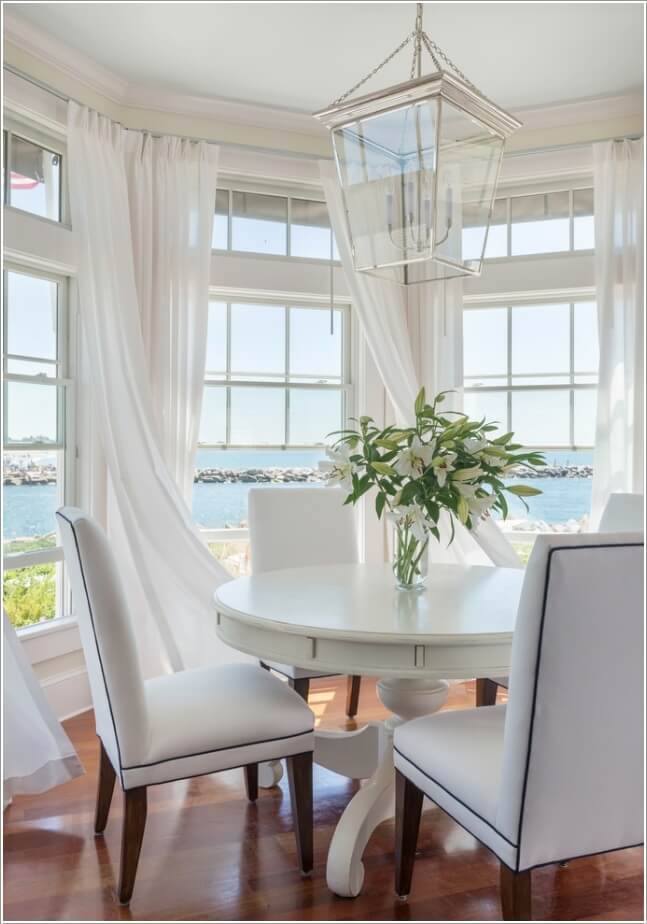 4. Windows are a gateway to the outside world and if you cover them with thick fabrics then your room will look dark and even more small. So, what you can do is to go for sheer drapes to allow maximum light inside and also you will be able to have outside views.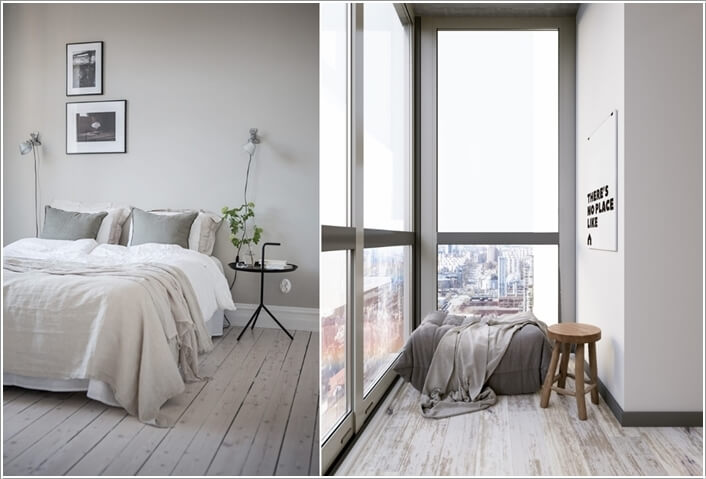 5. Use the principle 'less is more'. Don't stuff an already small room with unnecessary furniture and decor items. Keep it simple and enjoy the beauty of minimalist decor.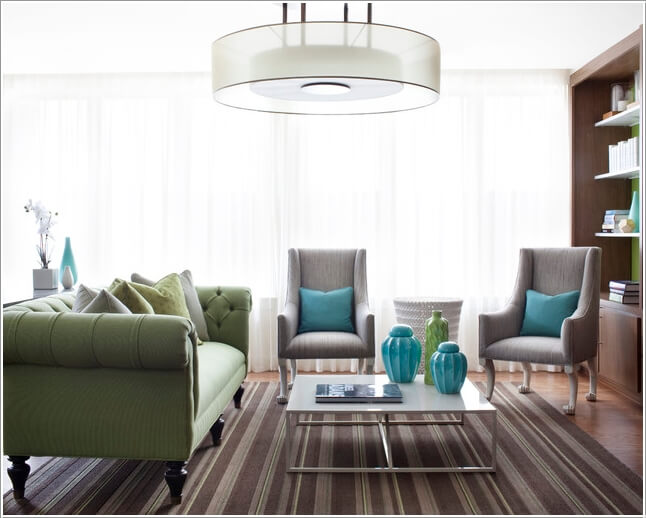 6. While investing in furniture pieces, choose such furniture that has exposed legs. In this way the floor space under the furniture will be visible and won't block the sight across the floor.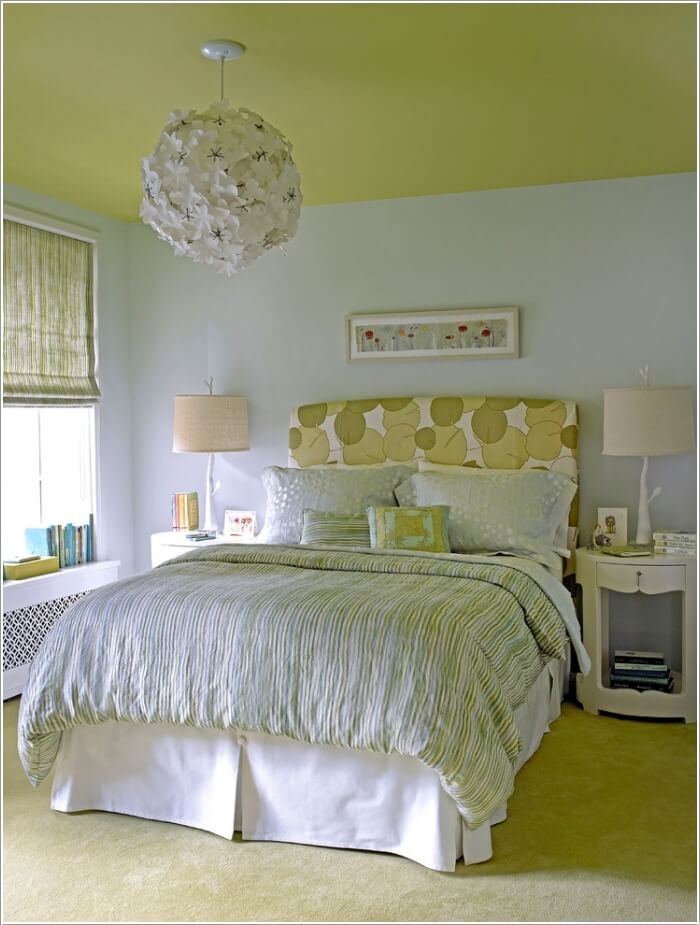 7. While choosing the things like paint, floor covering, furniture and fabrics you can work with different shades of the same color. Hence, this will make the room look bigger and everything will be in a harmony.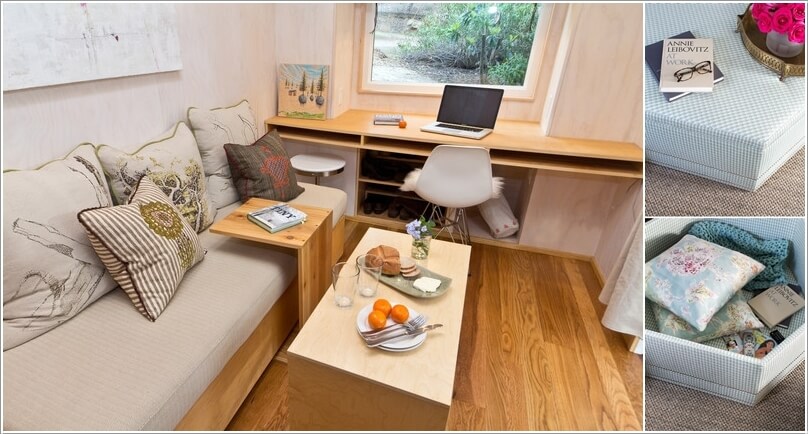 8. Use of multi-functional furniture will save you from investing in multiples pieces of furniture thus saving space and making the room look less cluttered.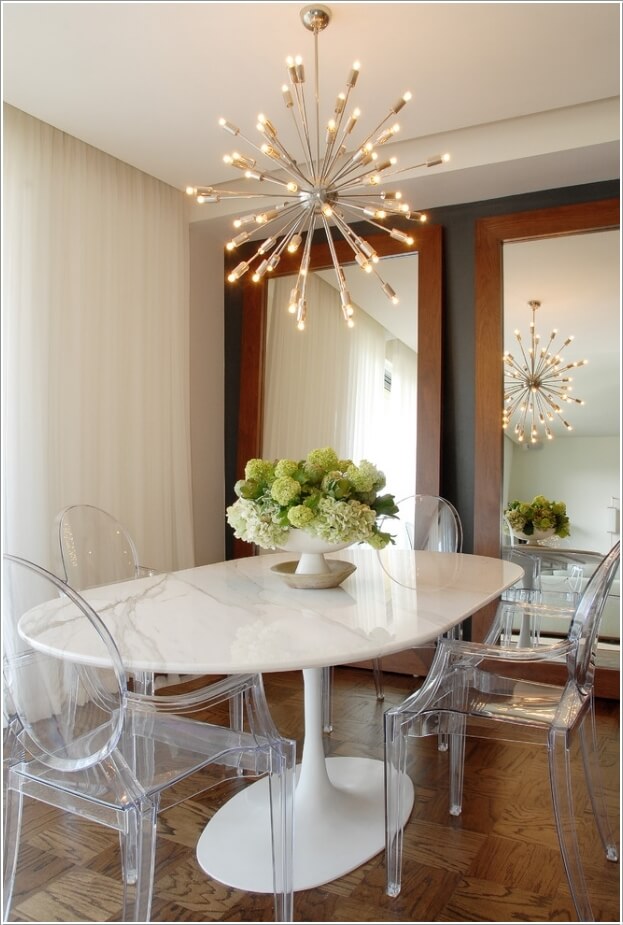 9. Transparent furniture is yet another wonderful way to make a space look bigger. Because, the lack of color means it will make its presence less felt and bothered by the sight.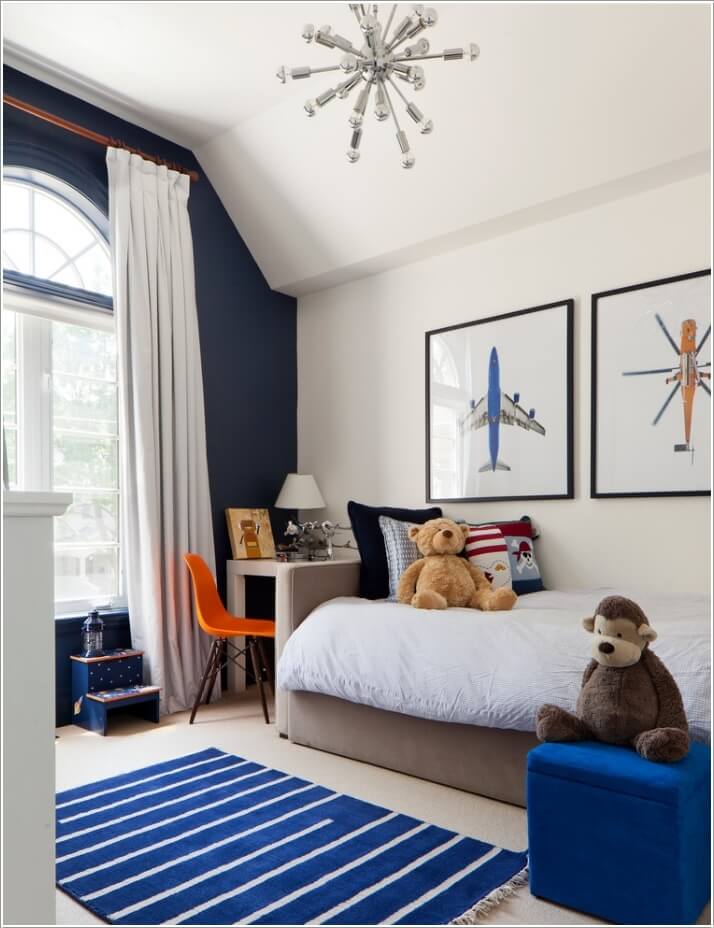 10. Finally, if you roll out a striped rug it will make the room look long. Moreover, it is a great way to work with patterns and using patterns is a risky business when it comes to a small room. But, the right choice of place to put the pattern matters a lot.