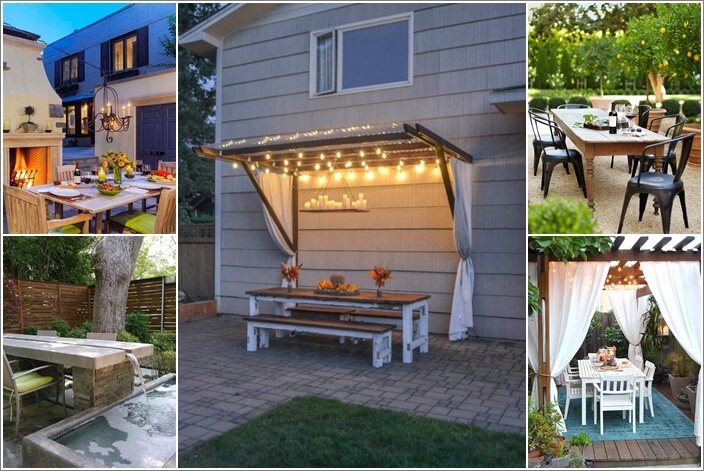 Eating outdoor is so much fun as you can enjoy the views of your garden. Moreover, an outdoor dining space is great for those too who frequently throw parties and do outdoor cookouts. So, take a look at some interesting ways to make your outdoor dining experience even more enjoyable through interesting decor elements:
1. Build a Pergola and Enhance Its Beauty with String Lights and a Chandelier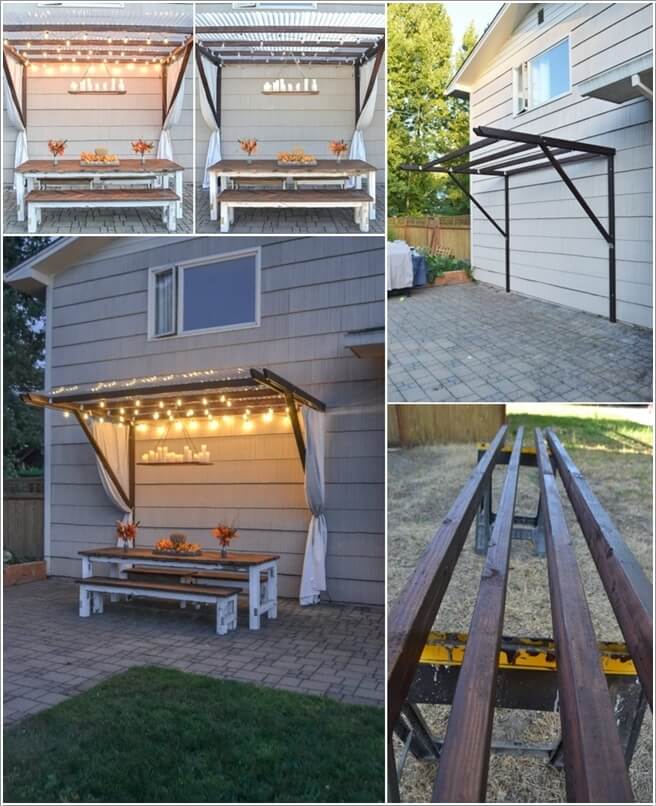 Tutorial at: the created home
2. A Dining Table is The Center of Focus of a Dining Area so How About Building a Unique Farmhouse Table in Just $65?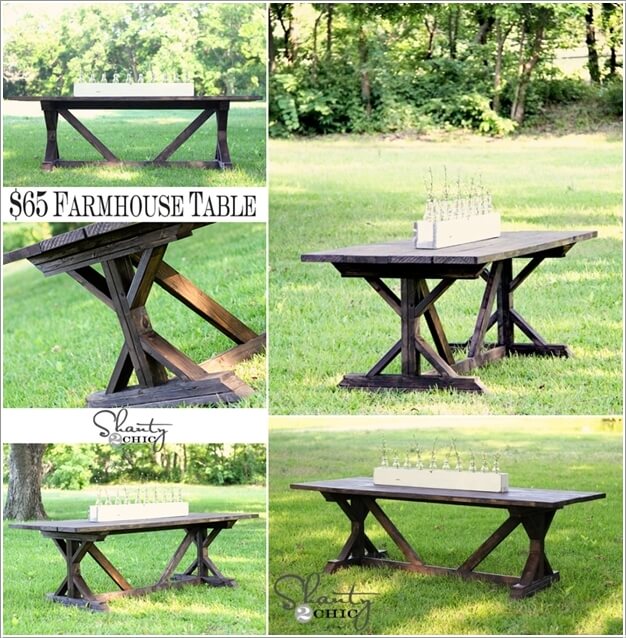 Tutorial at: shanty 2 chic.
3. Add a Canopy Created from Bright and Cheerful Fabrics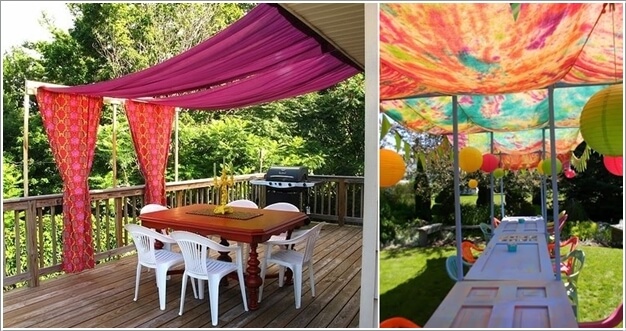 Image via: sofissecrets1 , pinterest
4. Roll Out a Rug That Complements The Decor of the Dining Space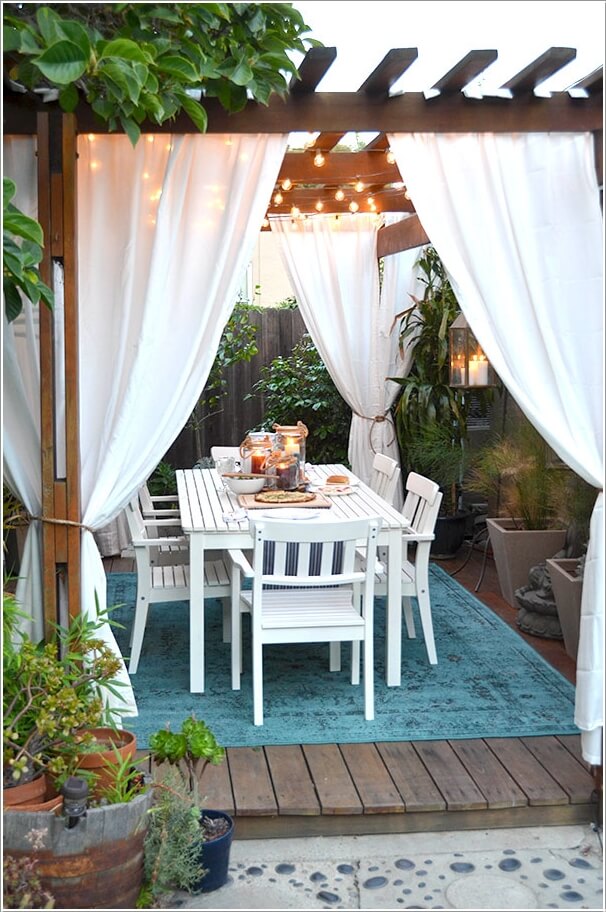 Image via: mr kate
5. Invest in an Epic Table Design Such as These Water Tables; You can Build One Yourself Too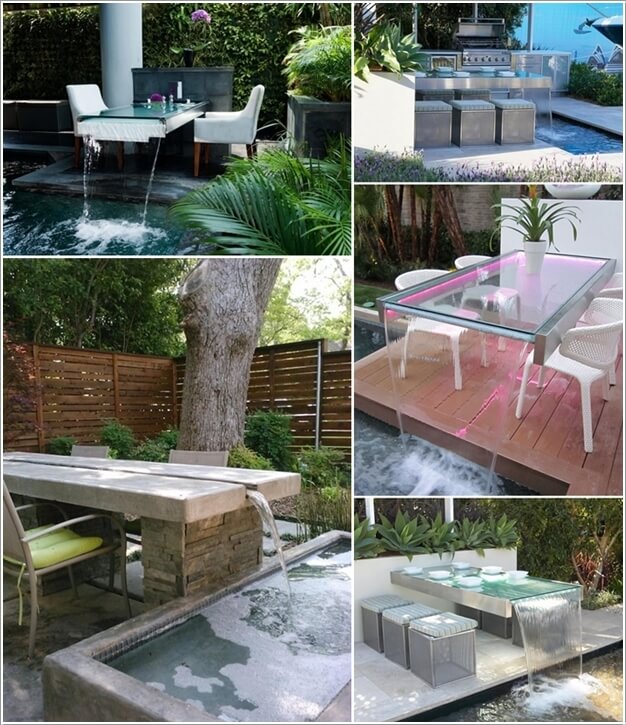 Image via: themsfly
6. Design Around a Theme Such as This Inspiring Asian Dining Room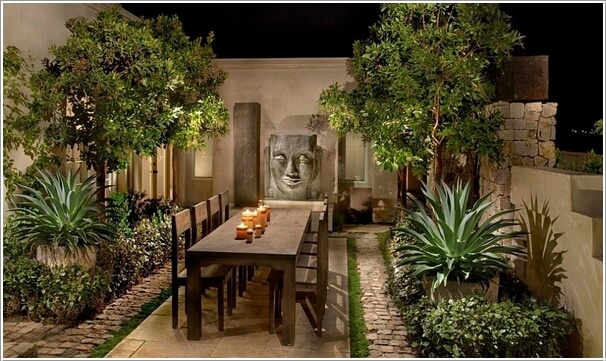 Image via: decoist
7. Create Pops of Colors with Decor Elements Such as Painted Chairs or Colored Chair Cushions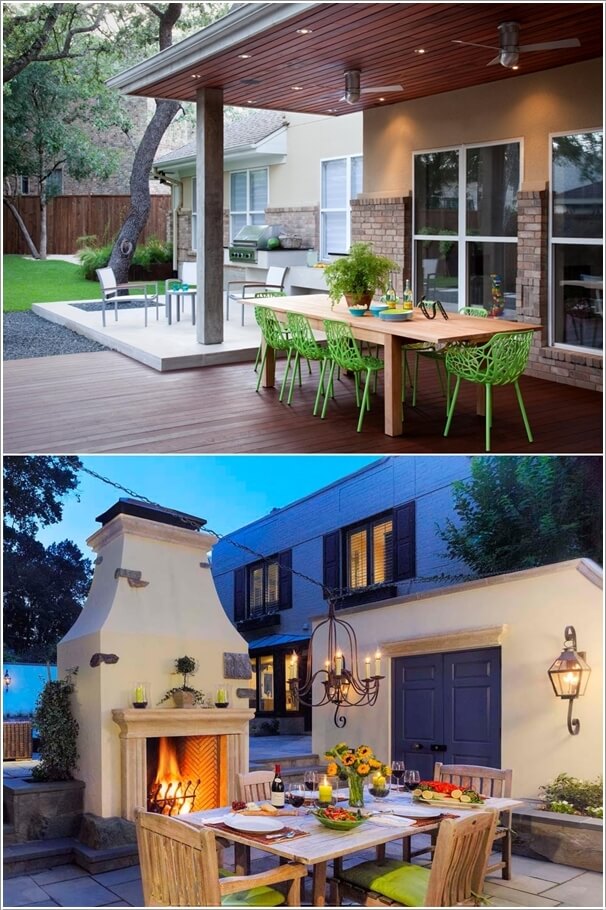 Image via: decoist
8. Integrate the Dining Space with an Outdoor Grill
9. Cover The Floor with Gravel and See The Magic It Does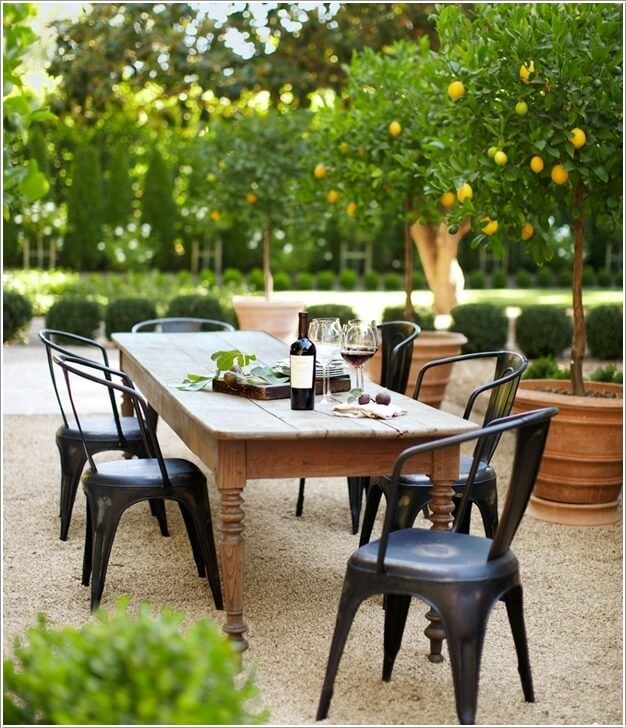 Image via: house beautiful
10. Connect a Mini Outdoor Dining Space to The Kitchen with a Pass Through Window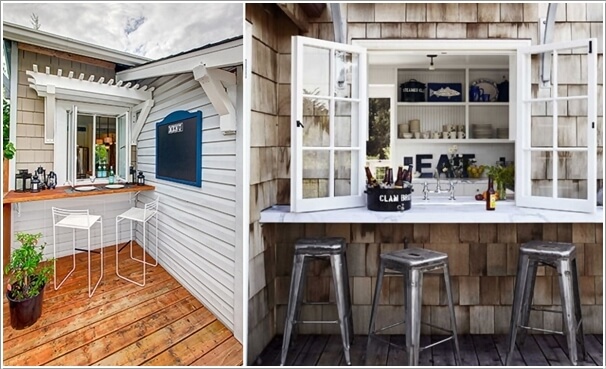 Image via: houzz , house beautiful