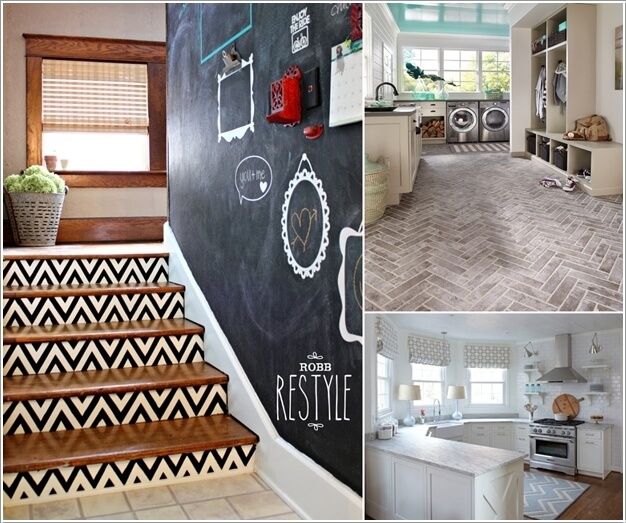 Chevron pattern is another name of style and elegance and it brings a charm to a space where it is added. You can use chevron in many colors and textures around your home in almost any room. So, take a look at the ideas we have collected for you:
1. Spice Up Your Stair Risers with Chevron Paint or Decals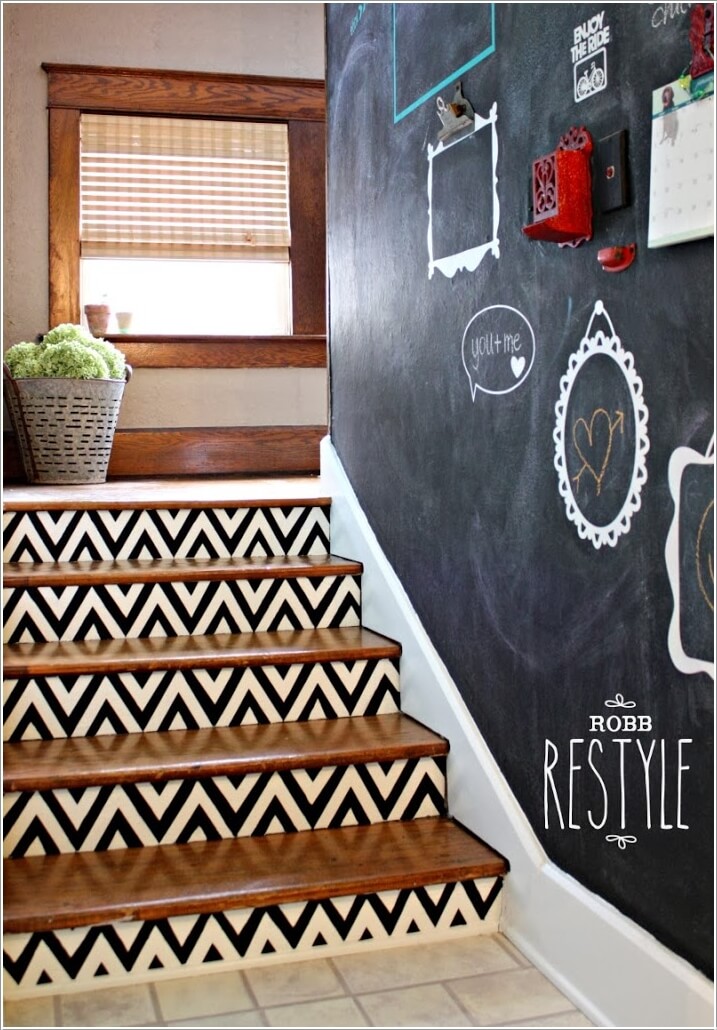 Image via: robb restyle
2. Create An Accent Wall with Techniques Such as Paint, Wallpaper Or Tiles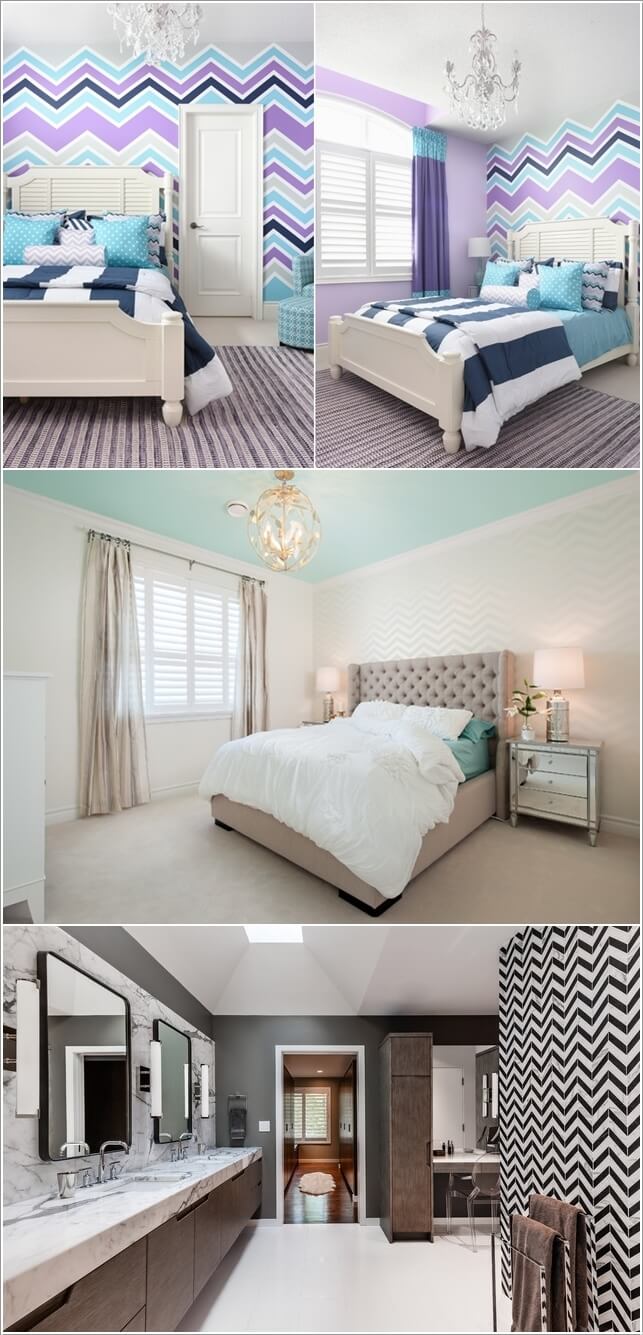 Image via: houzz , houzz , star tribune
3. For Making Chevron a Permanent and Prominent Part of Any Space in Your Home Go For Chevron Flooring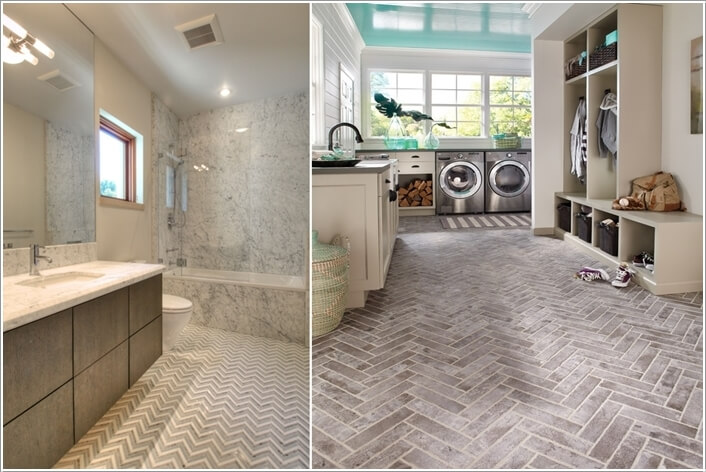 Image via: zillow , houzz
4. Cover Your Furniture Pieces with Chevron Print Fabric


Image via: hgtv , houzz
5. Give Your Kitchen An Extra Spice with a Chevron Backsplash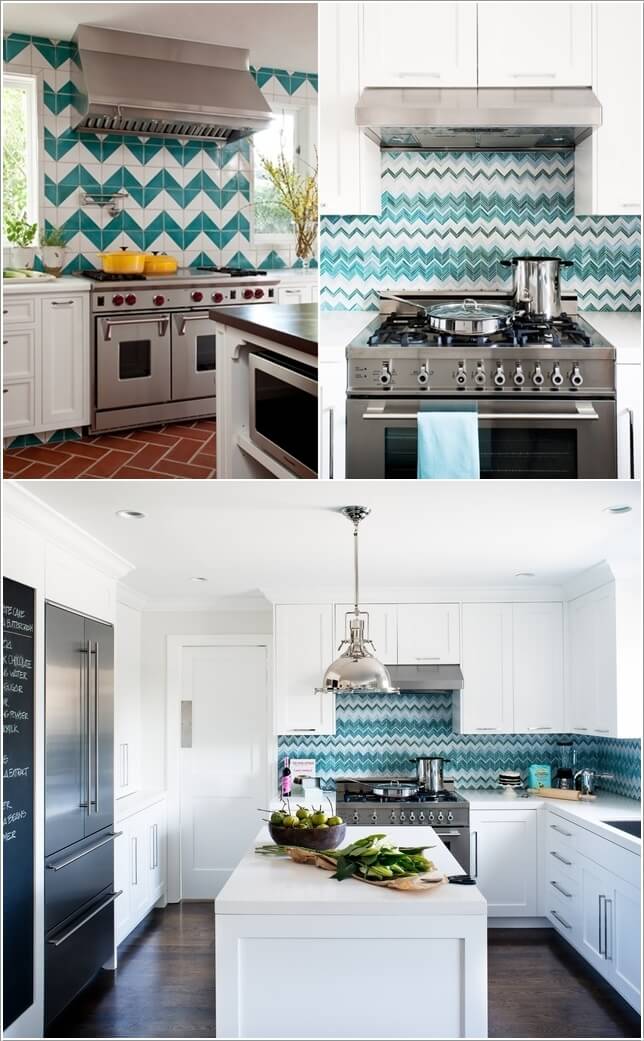 Image via: decor pad , jute home
6. Give an Old Piece of Furniture a Makeover with Chevron Pattern Paint Like This Dresser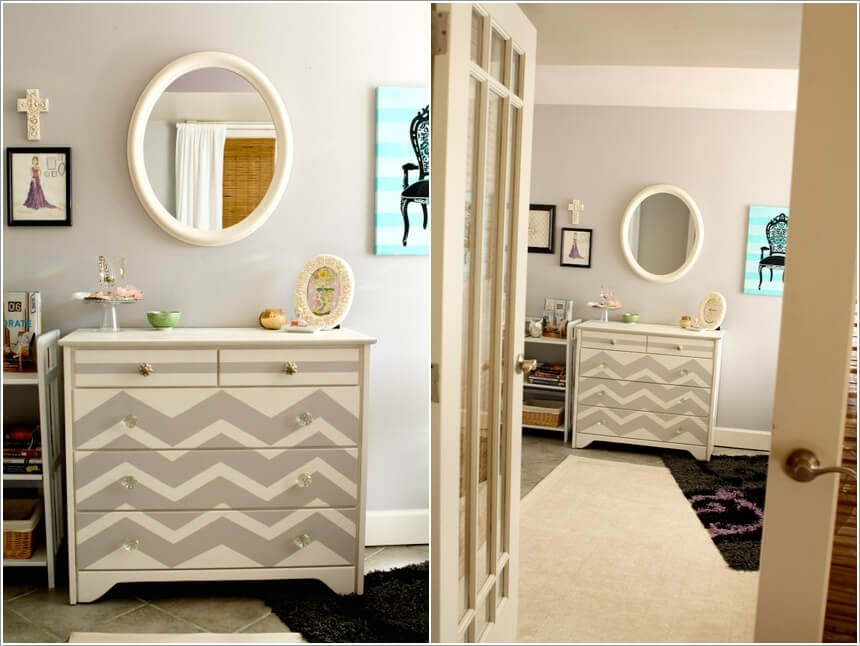 Image via: houzz
7. Dress Your Windows with Chevron Curtains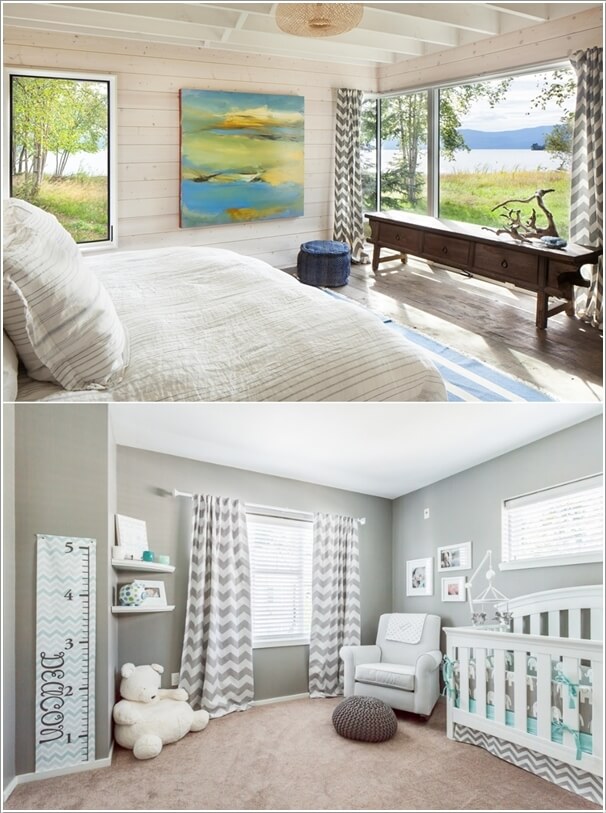 Image via: pearson design group , freshome
8. Bring Life to Any Space with a Chevron Rug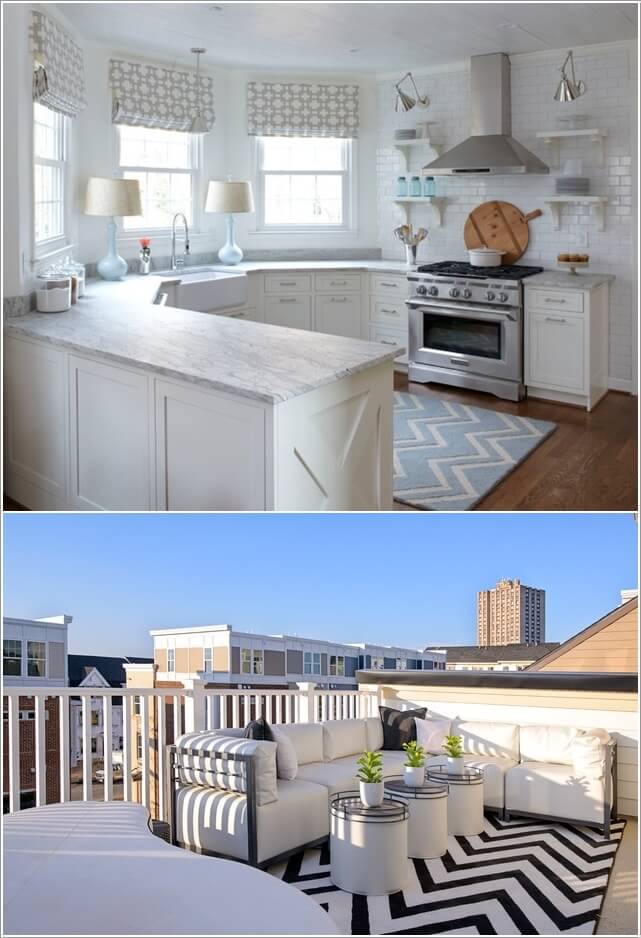 Image via: hd renovate , houzz
9. Craft a Cool and Unique Chevron Wall Art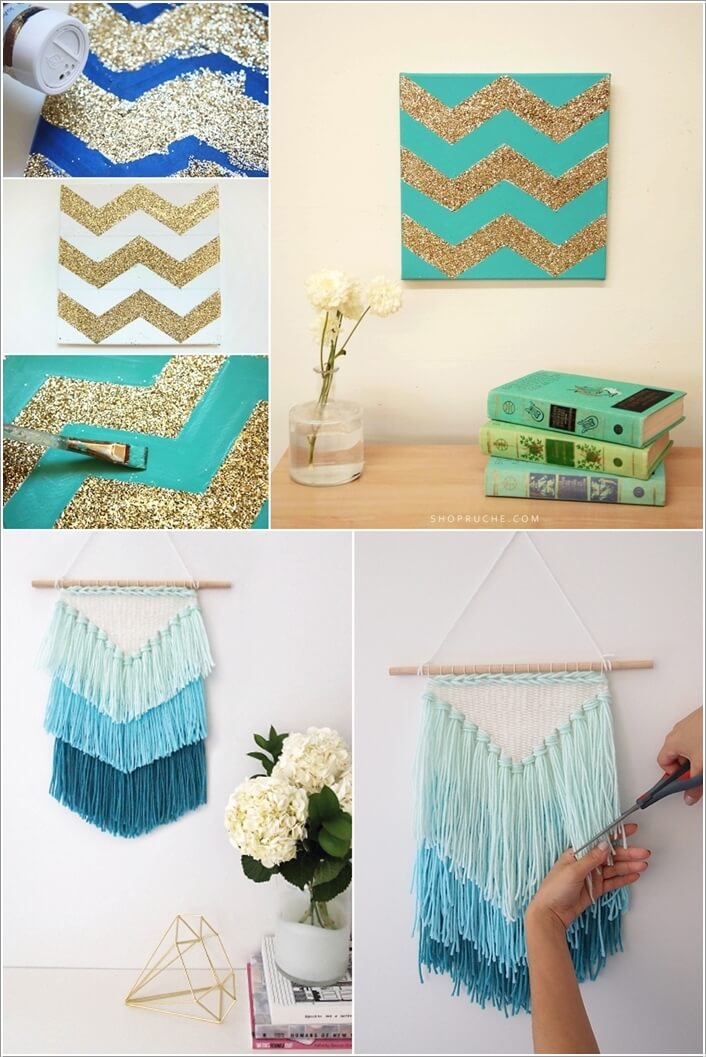 Image via: shop ruche , mollie makes
10. Give Your Old Lampshade a Chevron Makeover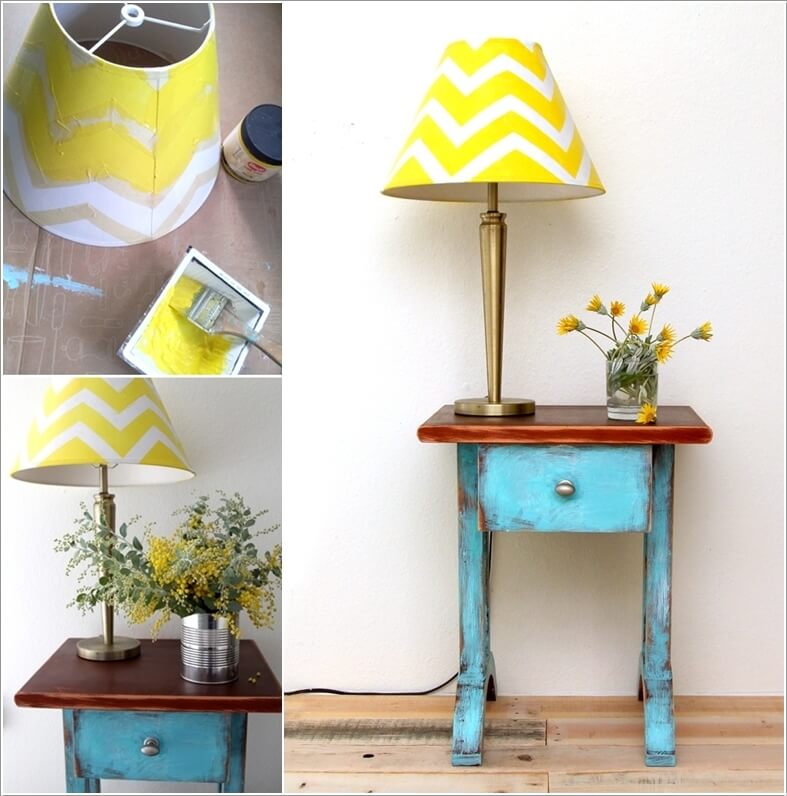 Image via: a piece of rainbow
11. Decorate Your Couch or Bed with Chevron Pillows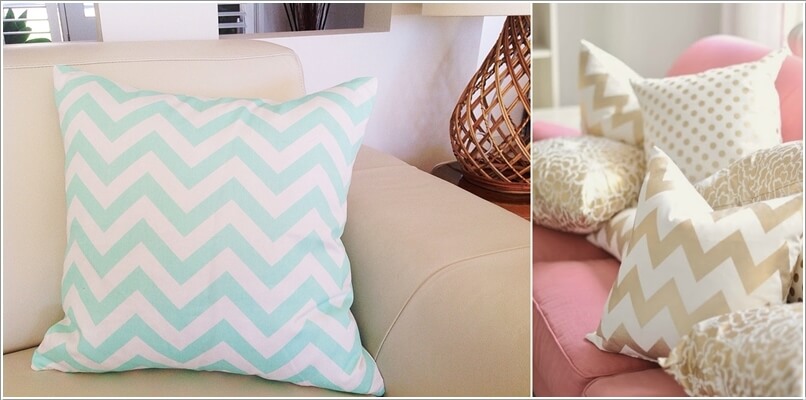 Image via: etsy , the southern thing
12. Craft a Patterned Chevron House Number


Image via: picky stitch
13. Create an Organizer for Your Jewelry with Wood and Paint Its Front in Chevron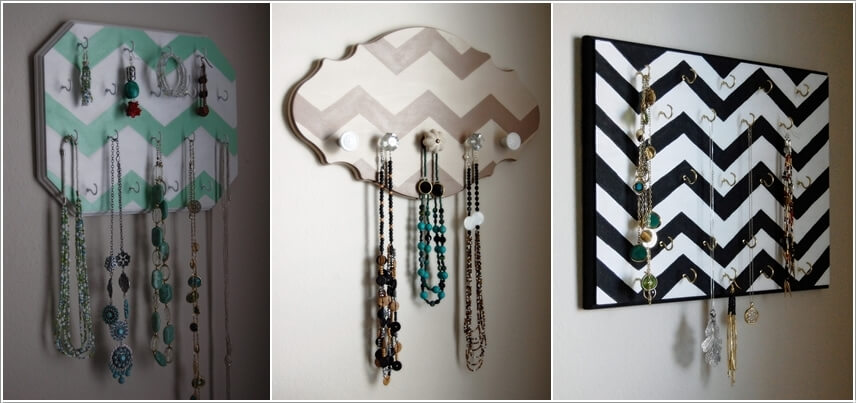 Image via: etsy
14. How About a Chevron Clock?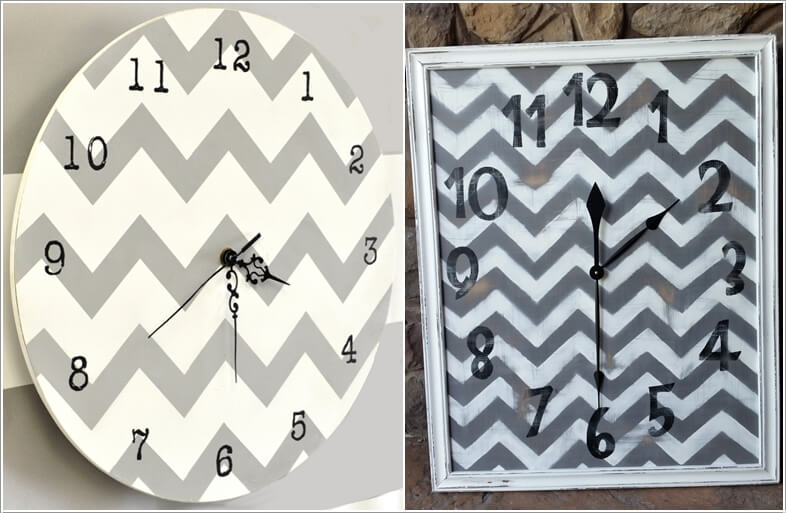 Image via: urban child , etsy
15. Put a Chevron Beanbag in Your Kids' Room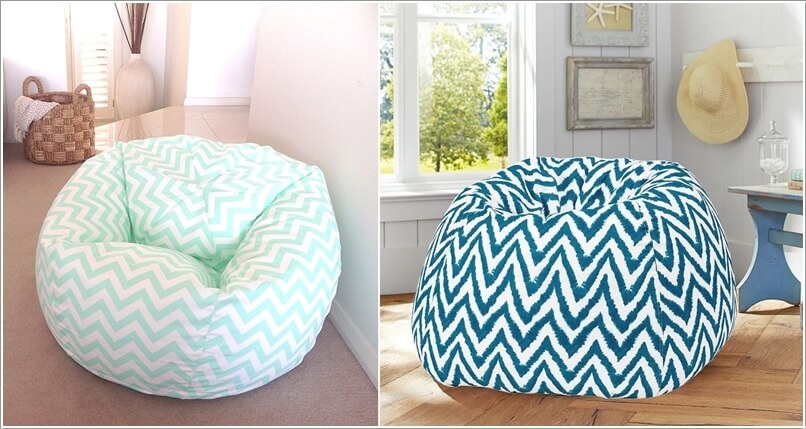 Image via: etsy , pb teen